this summer, my baby brother tied the knot with his lovely fiancee and mother to the world's cutest nephew. despite having plenty of notice, i ended up procrastinating the making of a quilt as a gift for them.
as the date grew closer, i waffled with indecision about the fabric and pattern choices. erika has a very neutral and simple decor style, so i was a hesitant to proceed with my standard bold and bright and vibrant quilt vibe. i ran a few options past her, and she assured me that she was good with actual colors, and approved the heirloom fabrics by ruby star society, so about a week or so before the wedding i got to work.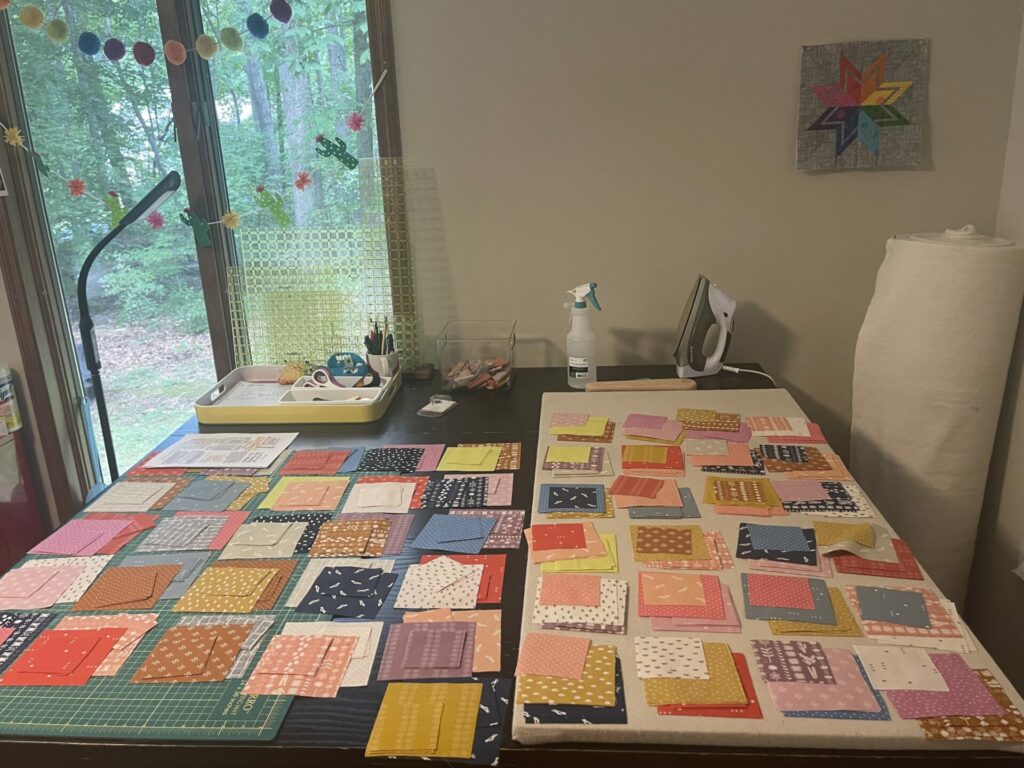 i chose the mom and pop pattern by the makings of joy. it's perfect for a fat quarter bundle, and i did a little math to keep this as scrappy-ish as possible, since the bundle was like 32 fat quarters and the pattern only used 25. it's essentially two different style stars, that are pretty easy to construct, but with lots of trimming going on. ugh.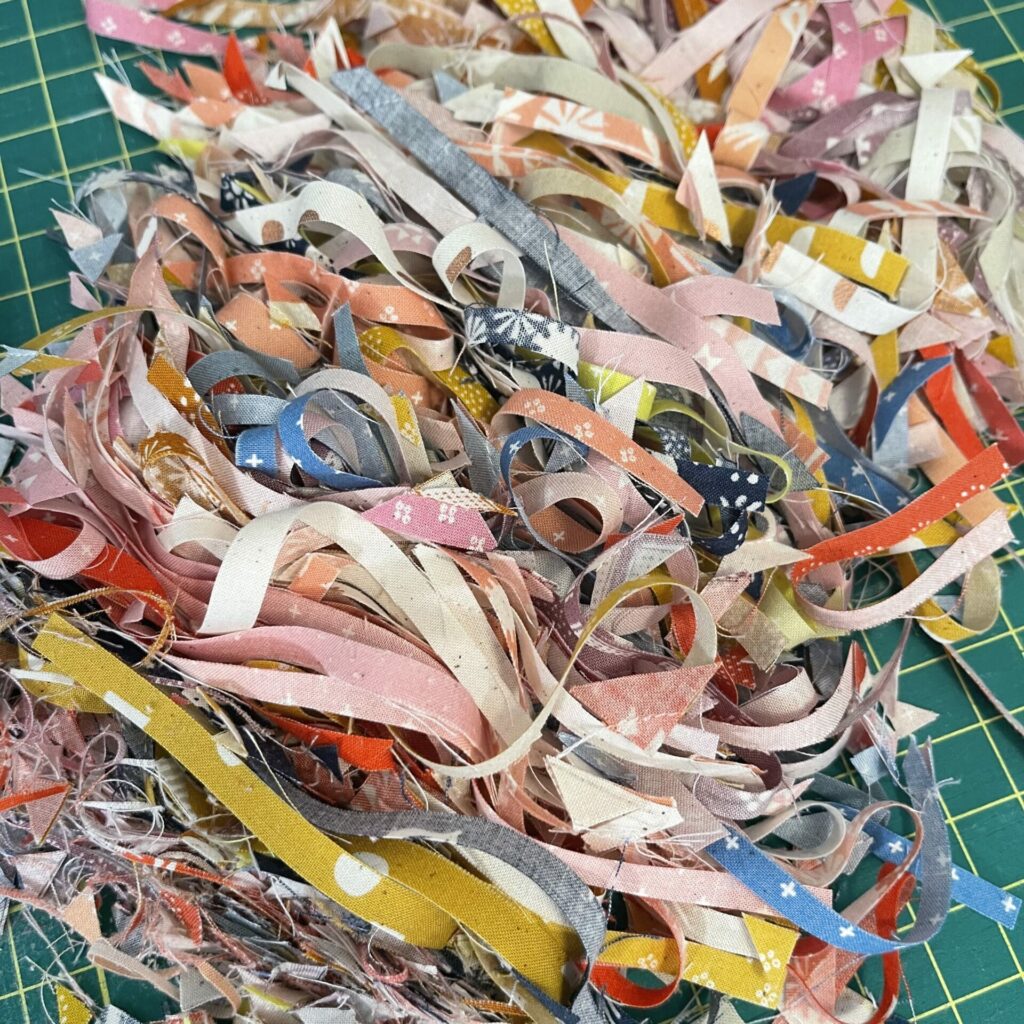 anyways. despite my late start, i was making excellent progress. but then my machine needed a repair. and then my iron died. and i'm not sure i was going to have it done before we left for the wedding, but these setbacks guaranteed i would not. i departed for new york with all of the blocks completed and arranged. when we returned, i finished her up.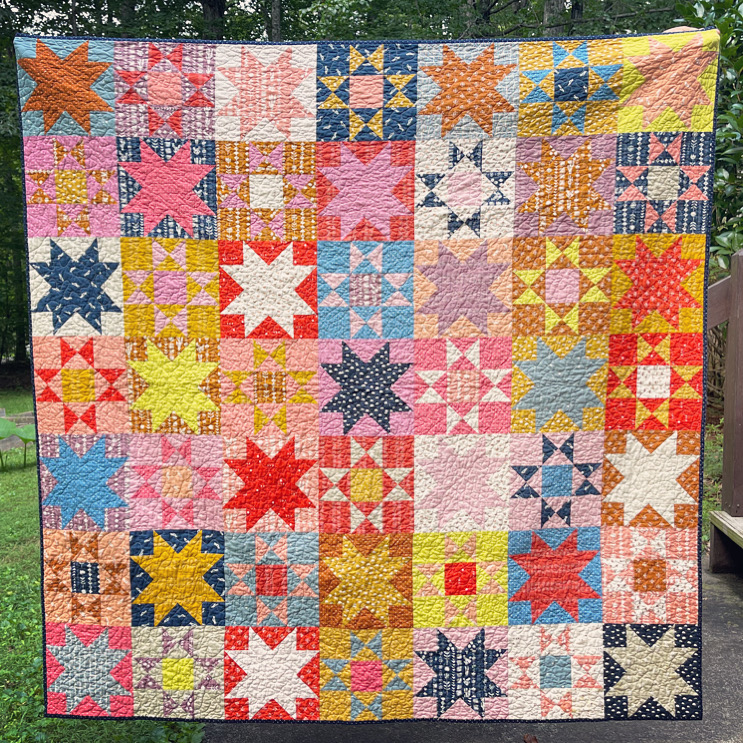 i quilted it with an all over meander, which i think was the right choice for a quilt this busy. the backing was the most perfect starry print by the same designer and company. the colors matched exactly and couldn't be more pleased with it, unless it came in a wideback so that i didn't have to piece it. 🙂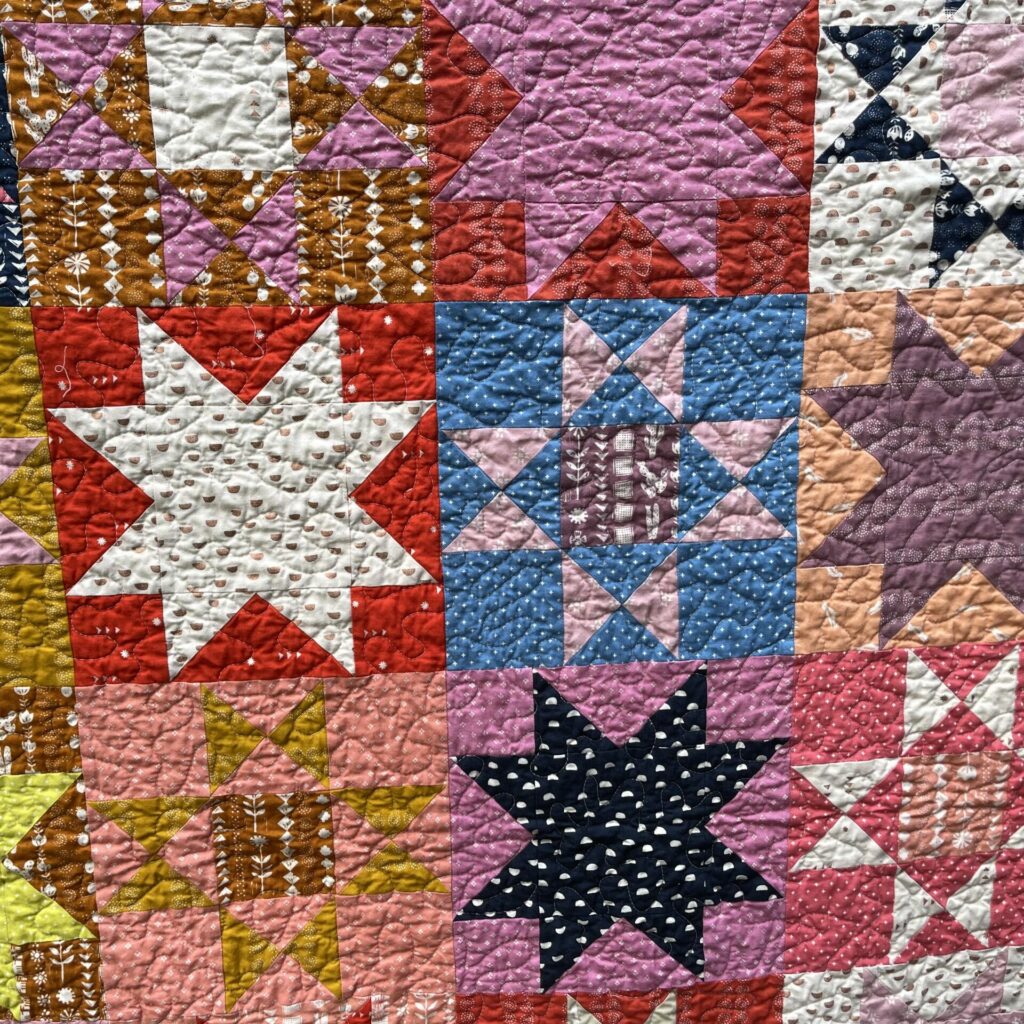 i was in love with it. i almost didn't send it off. surely a home depot gift card would be just as beloved, right?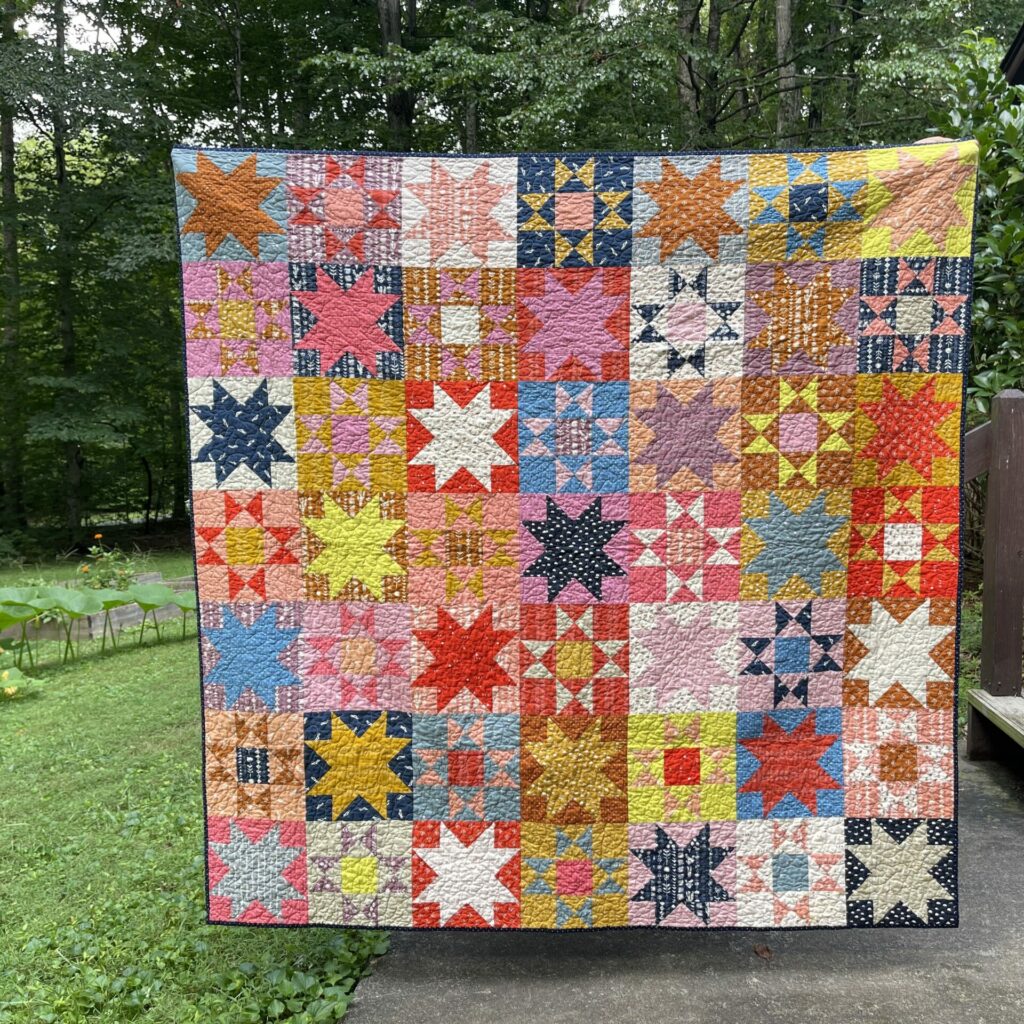 a week after our return from the wedding, i sent it off in the usps (with all of my fingers and toes crossed). it arrived safely, and i think the recipients are pleased? i mean, if they aren't, i'm glad to take it back and give them that gift card. 😉