one spring day, the stars perfectly aligned, and my day off from all responsibilities coincided with a day of beautiful weather, and i really had no choice but to oad up the world's best dog and ride up to hanging rock to hit the trail.
we opted for the moore's knob loop, taking the counterclockwise route, which starts with a steep and strenuous incline, but then coasts gently downhill for the majority of the hike. always my favorite terrain choice. on the way up, we were sure to make a lot of stops for rhododendron and mountain laurel admiration.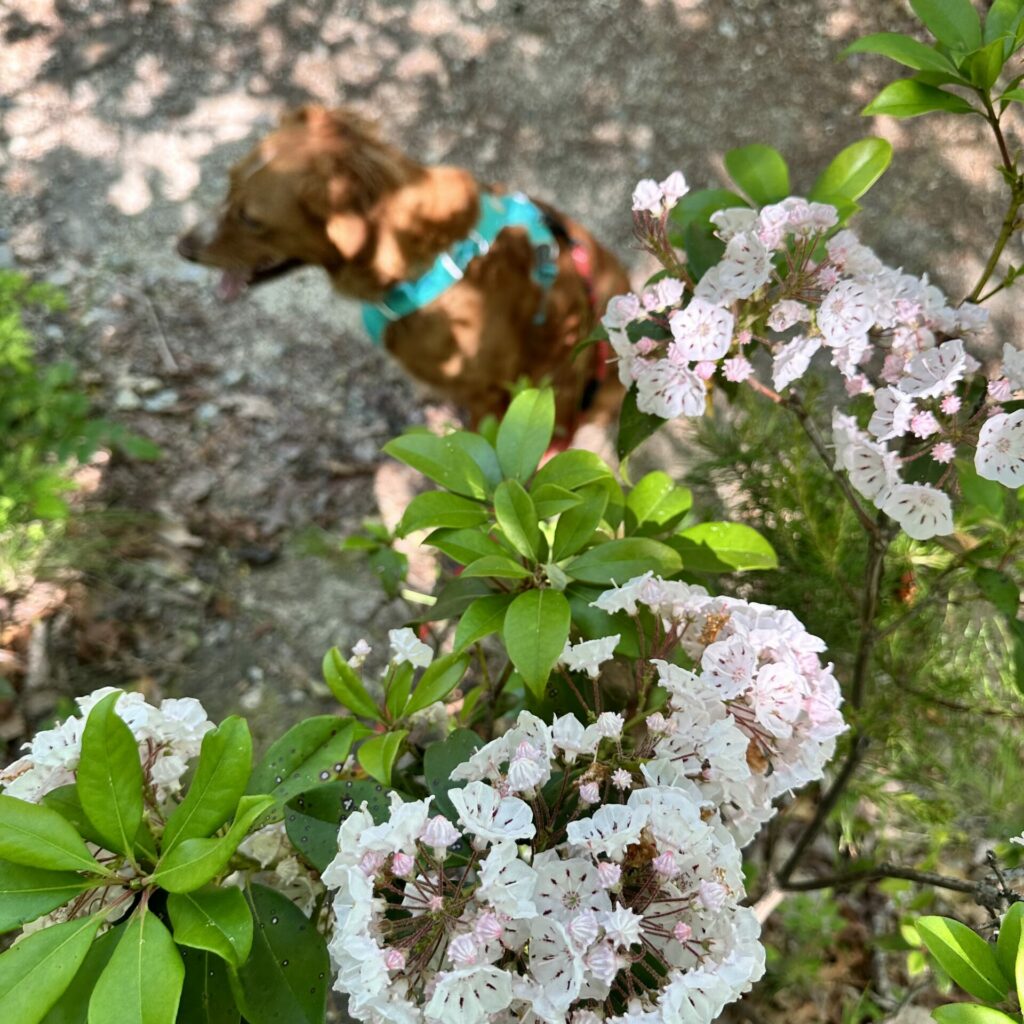 i'm pretty sure ruby is smiling here. she loves hiking. but she loves resting just as much.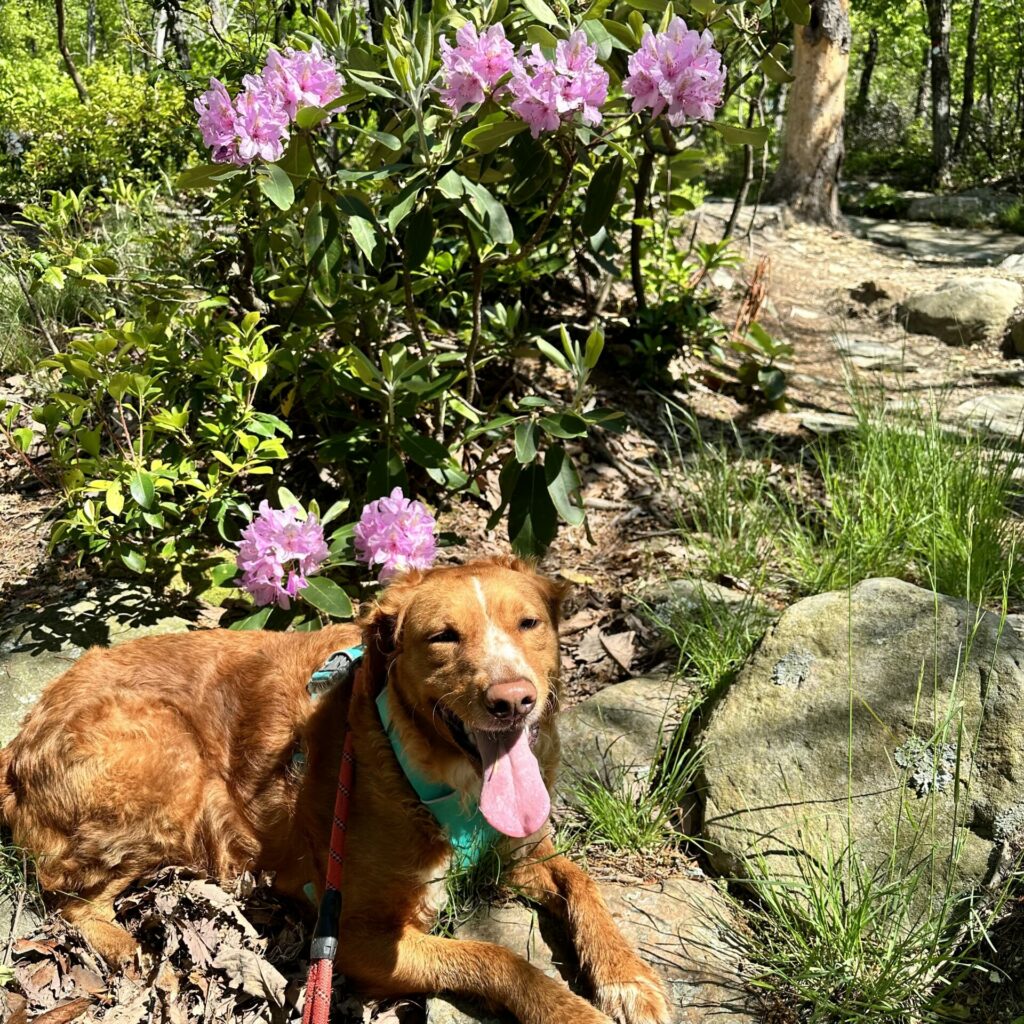 at the top, we took in the vistas. pilot mountain in the distance. farmland and stuff. you know. north carolina piedmont vistas. ruby hopped around the rocks a bit. i ate some snacks. we both hydrated. took some pics. we skipped the firetower and its sketchy staircase though.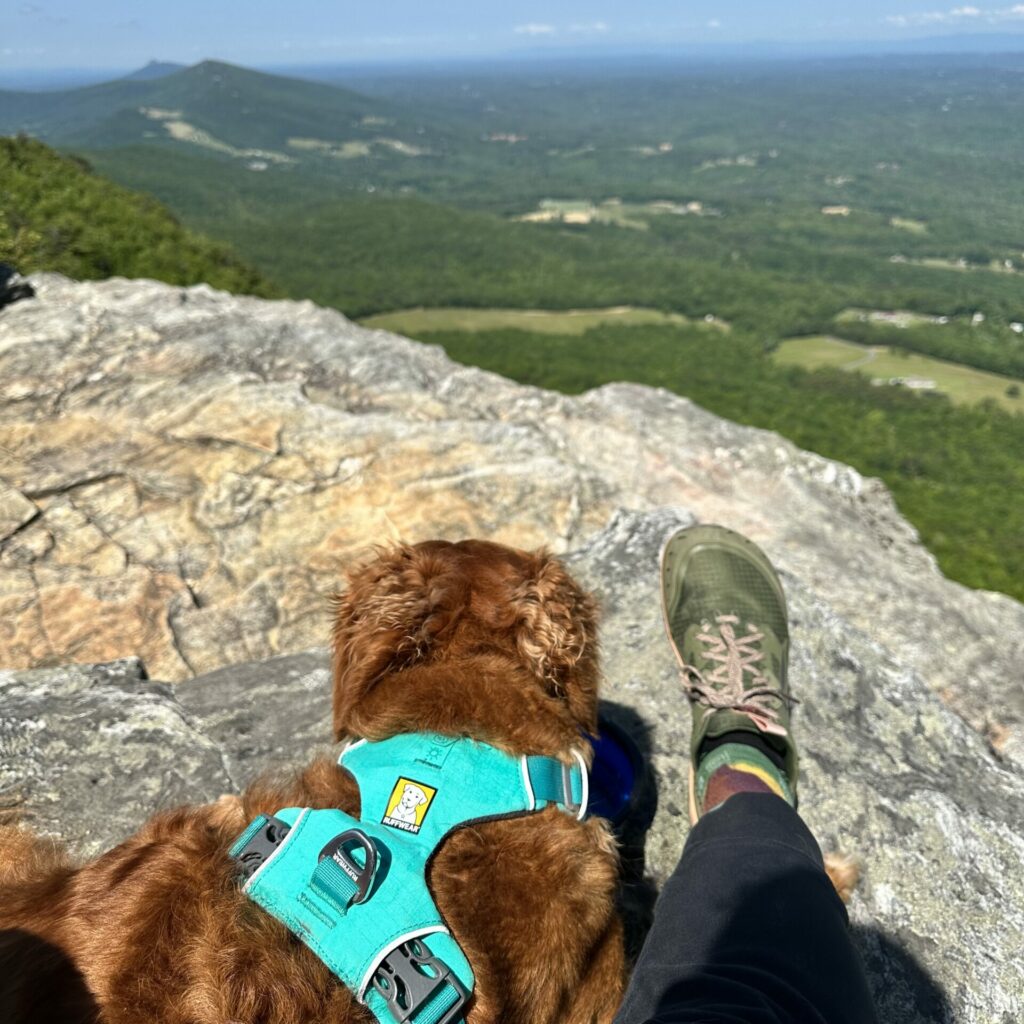 on the hike back down, ruby stopped in all the streams for a nice cool break. so, when we were done, i drove us over to the lower cascade falls trail, for some more water frolicks.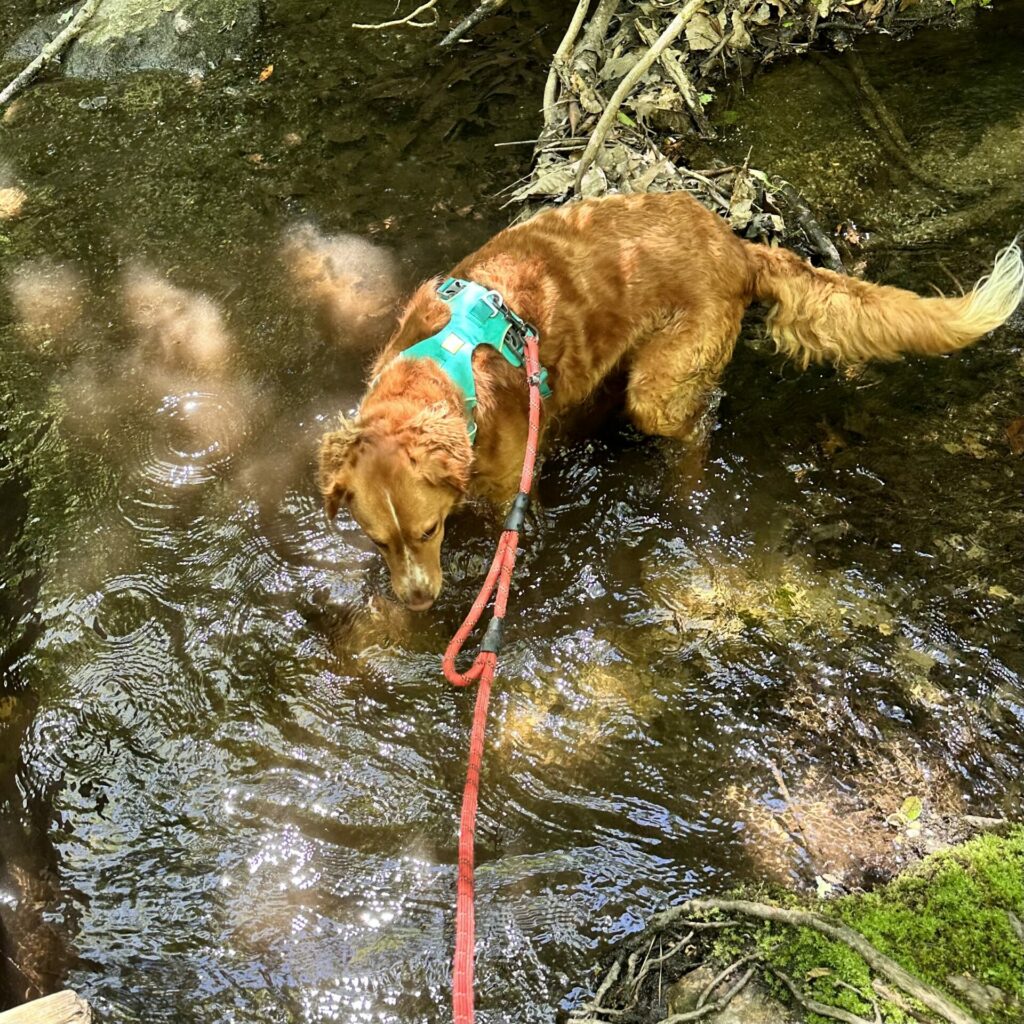 this view never gets old.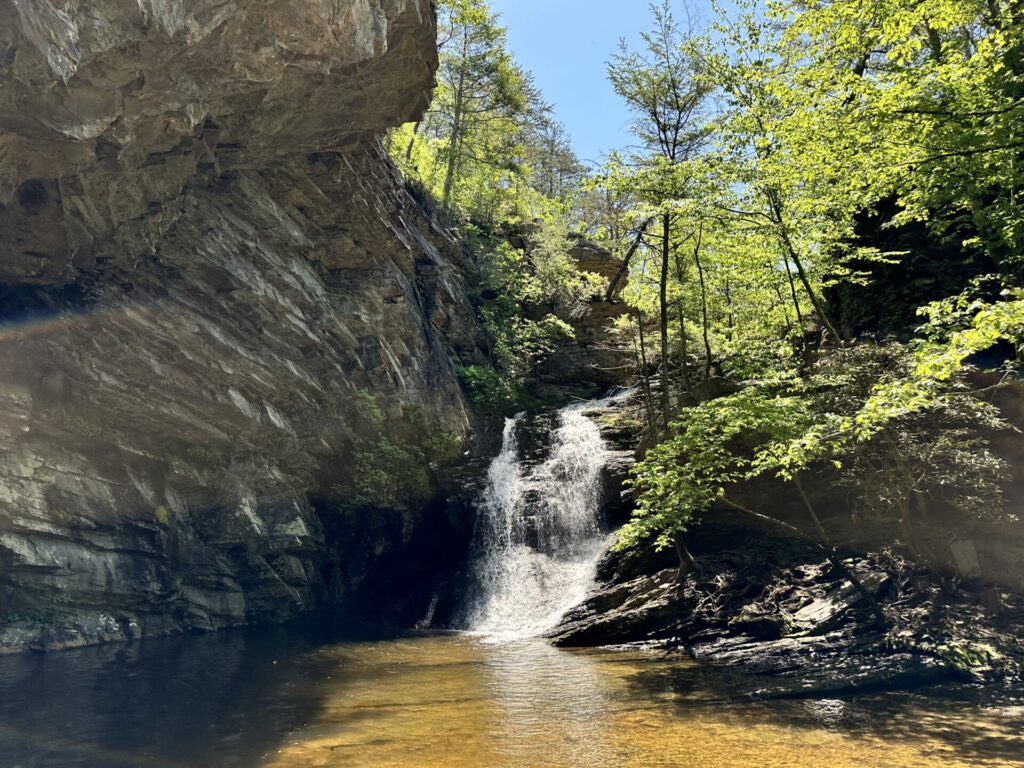 i strategically timed our return trip to put us at the robertson family farm stand in king just before 2pm. there's been a bit of a shortage of fresh local strawberries this season, and they had announced on social media they would have berries at 2, so i wasn't going to miss out. ruby patiently waited in the car. she understands and also loves strawberries.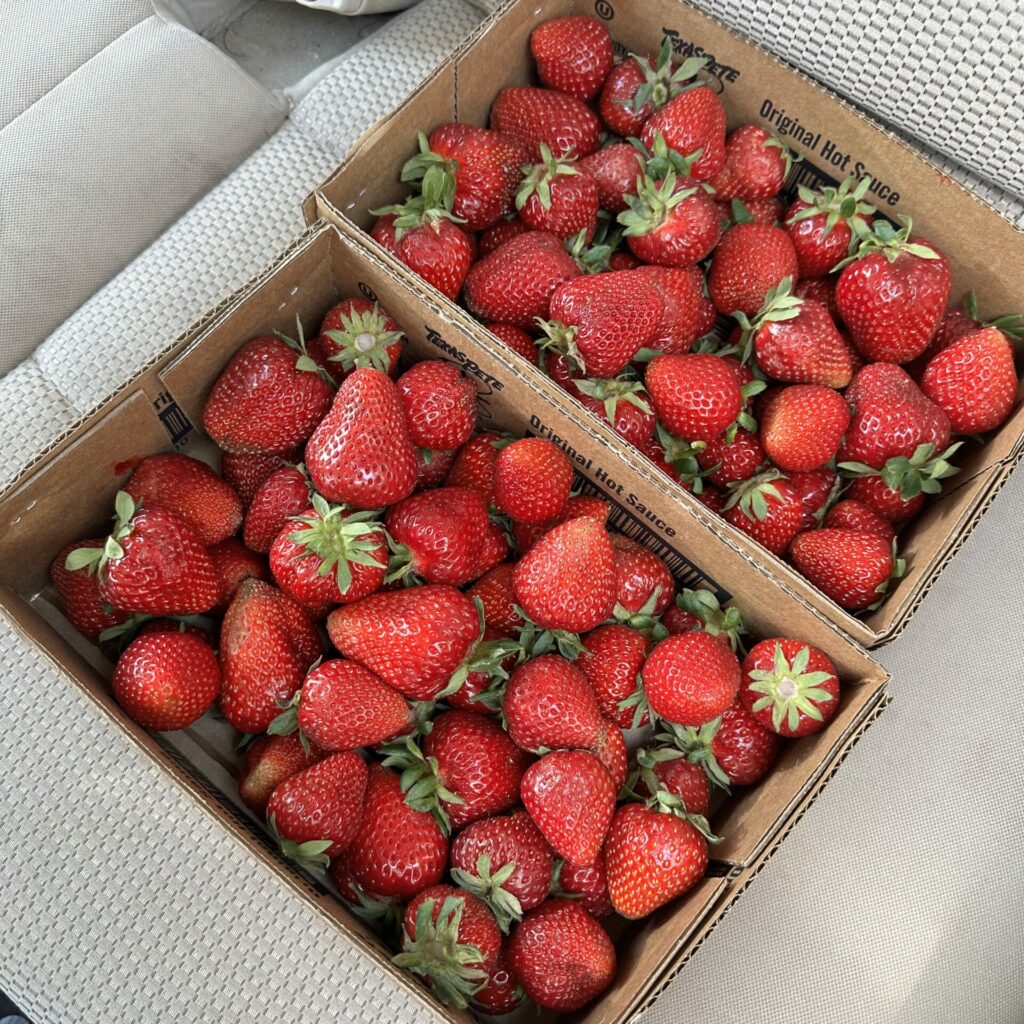 i brought them home. and they were gone by nightfall. i live with a family of berry fanatics.
and. that's the story of the lovely may day hike with ruby.