a few weeks (or more) ago, i finished up this wall hanging for isaac. i am sure i told the background story in a previous blog post, but the short version is: when we first came off the road, derek bought me a zillion national park panels and coordinating fabrics. i wasn't sure how to proceed. panels really aren't my thing. but eventually, i decided a wall hanging for each kid (to possibly display their junior ranger badges) would put a slight dent in the stash, so they each picked out a favorite national park and i got started.
it made the most sense to start with isaac's, since he's probably the person who will live here for the shortest amount of time. he selected arches and i scoured my stash and local shops for fabrics in matching-ish colors.
i used a panel of fabric that had a grid of tiny postcards to make some mathematically challenging borders, and put my signature "wonky and scrappy" stars in the corners. for the backing, since it is a wall hanging, i used a thrifted top sheet that cost like $7. win.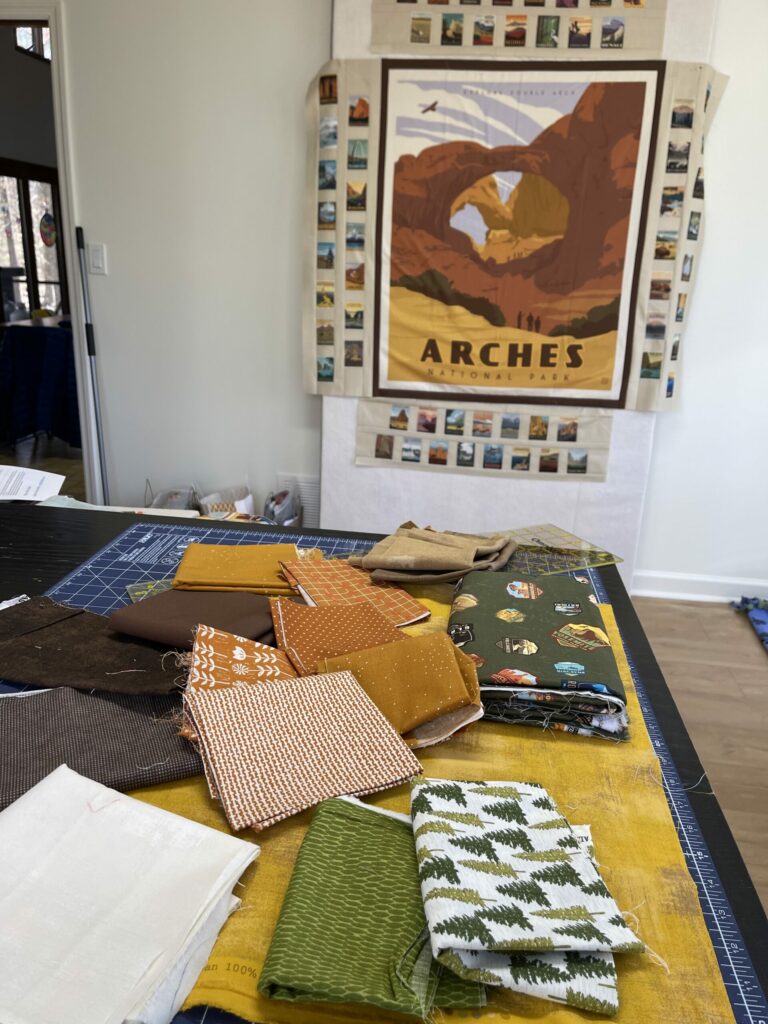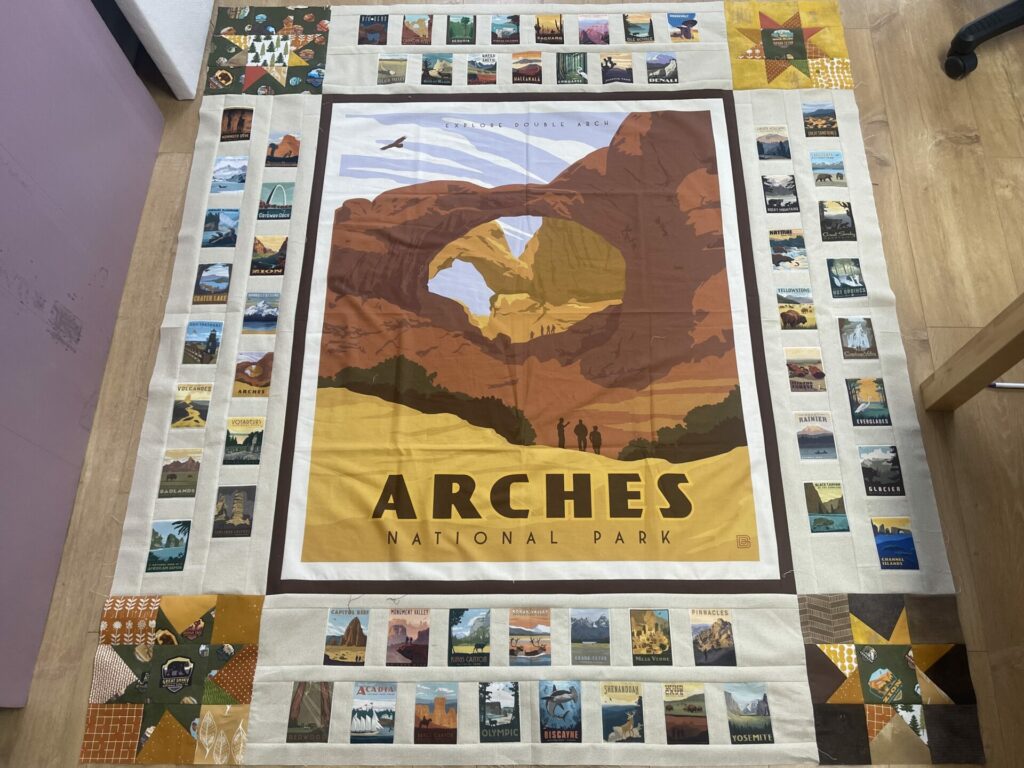 if you read the blog, this is sort of where i left off in an update post about some quilts i was working on. the top was done, the quilt was basted and ready for quilting. but i folded it up and set it aside because i didn't know how i wanted to proceed. then, after some other quilts, i regained my mojo, and decided that since isaac is not much of a critic, and i really wanted it done, that an all over meander would suffice and a few hours later, i handed ike a finished quilt….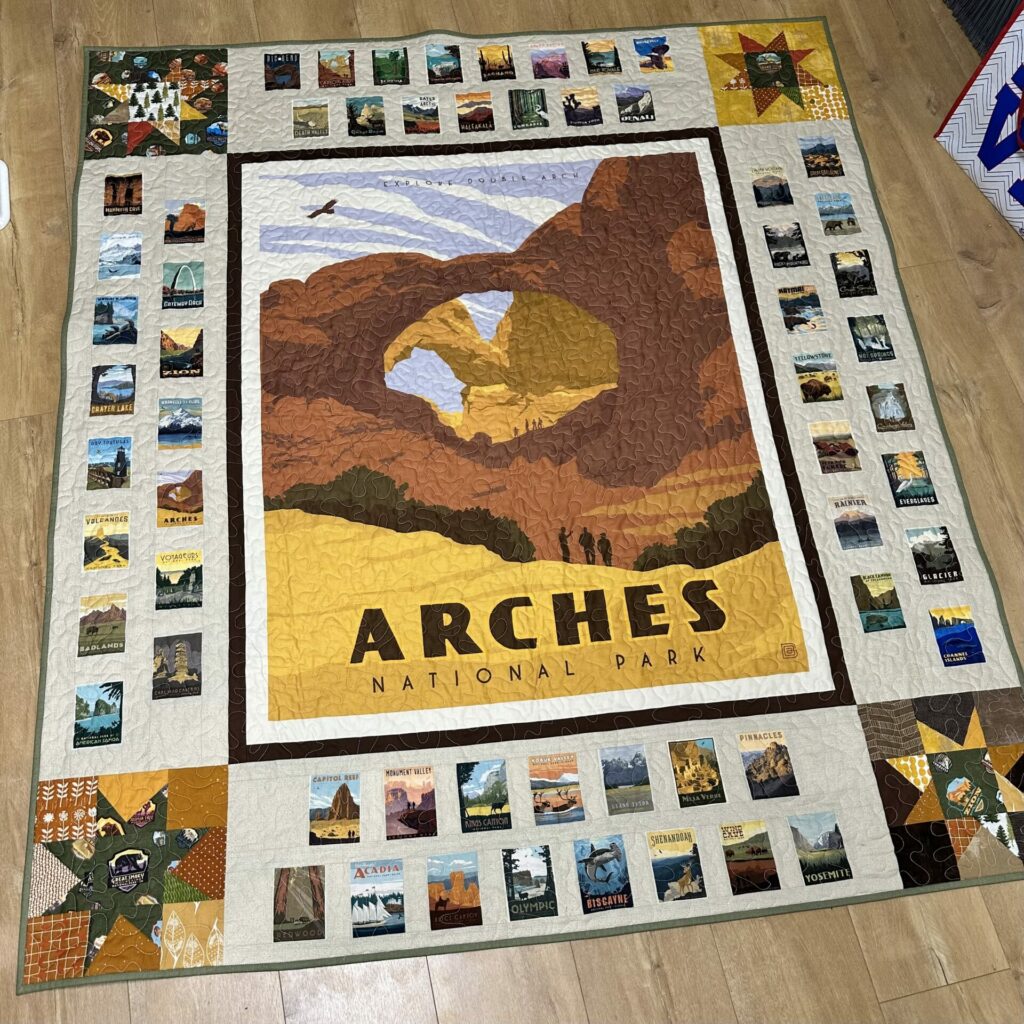 at first, he declared he would use it as an actual quilt. and he did for awhile. but then he decided to hang it up in his room, covering a patch of primed drywall that was recently replaced.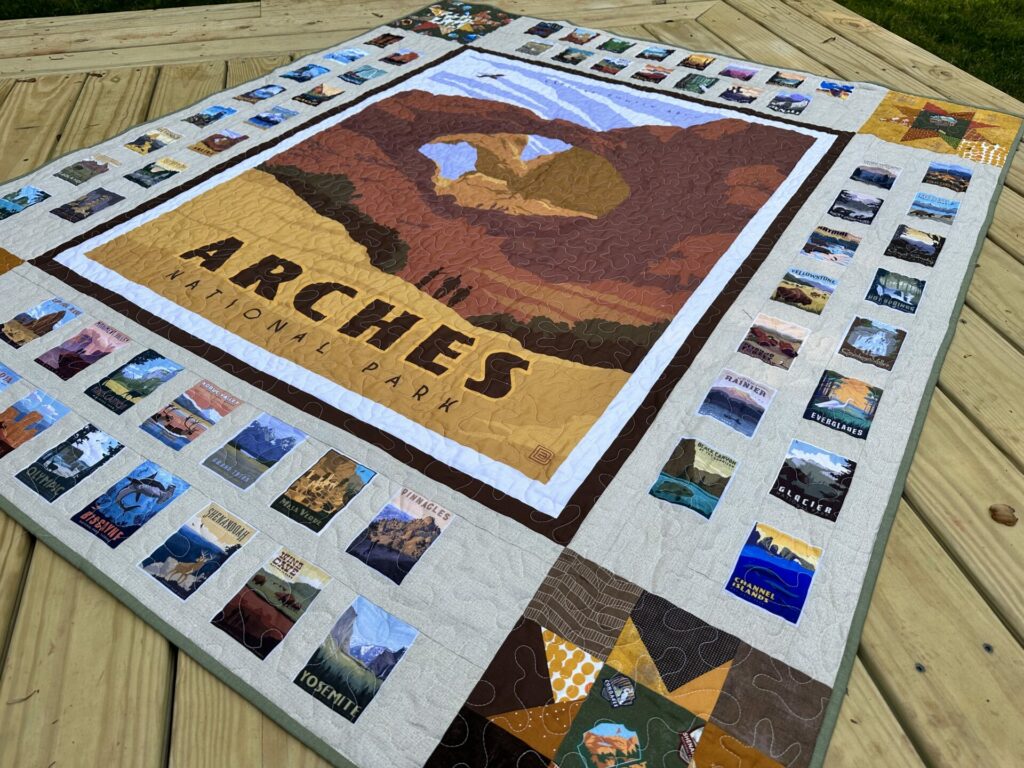 at this time, he has yet to display his junior ranger flair. i'm working on him. i guess maybe it's not cool for a 16 year old. 🙂