there's a zillion hikes in the white mountain wilderness. but a lot of them are no joke. long. steep. brutal. but, derek researched and discovered mount willard, a popular hike that gives a great bang for your buck.
it's only about three miles out and back, with 900′ elevation gain. and, i sound like a broken record at this point, it consists of stream crossings, muddy and rooty trails, hiking along and in slippery stream beds. it really wasn't that bad at all, and the girls charged full steam ahead. ike was suffering from some stomach issues and turned back after awhile to hang at the visitor center.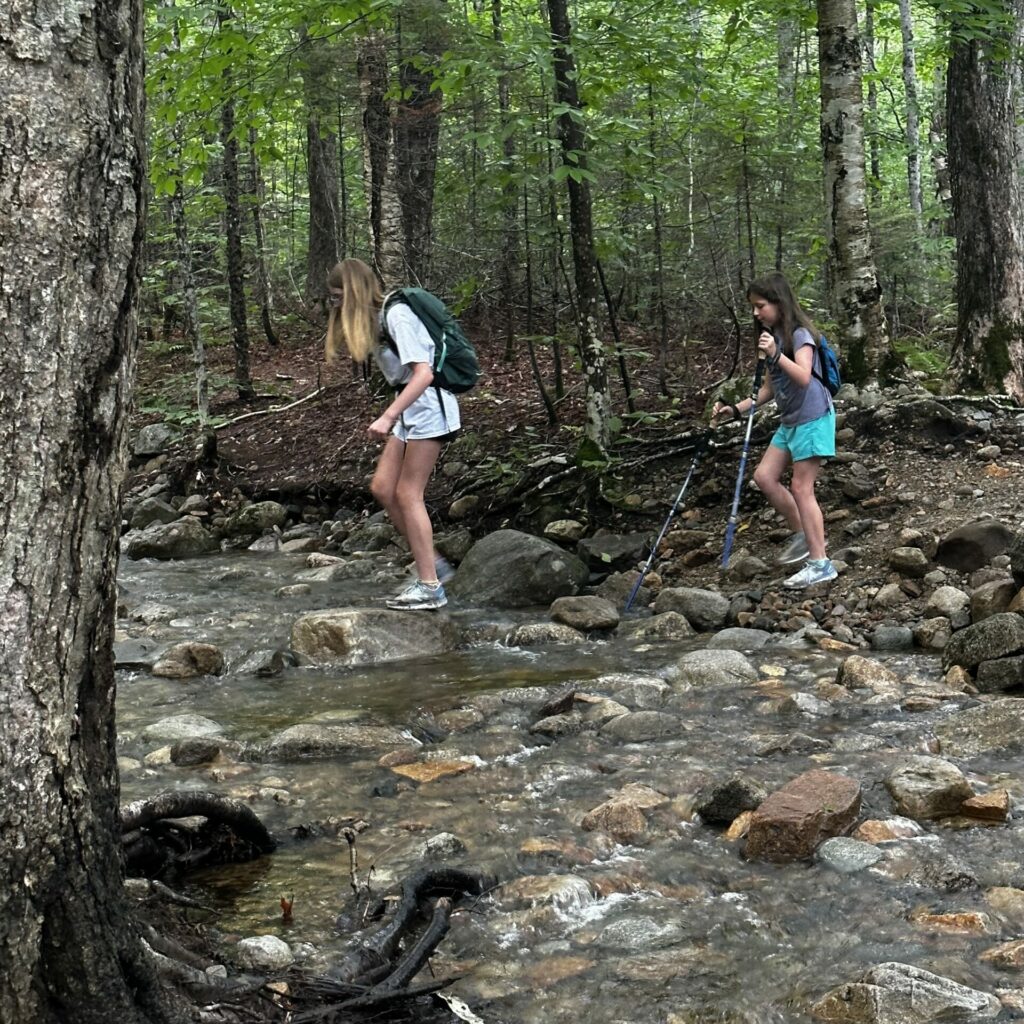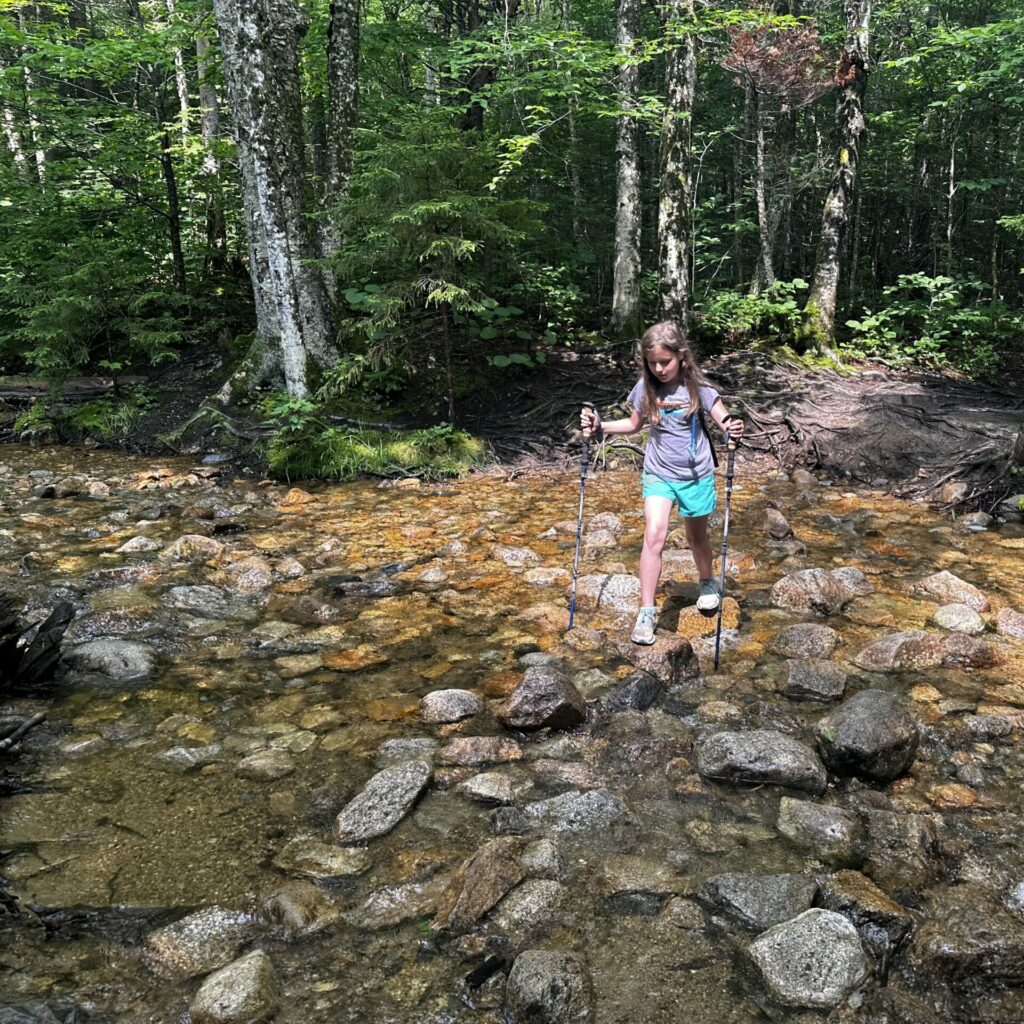 we were so excited when we caught our first glimpse at light at the end of the tunnel (or the exposed sunshine at the end of the dark wilderness).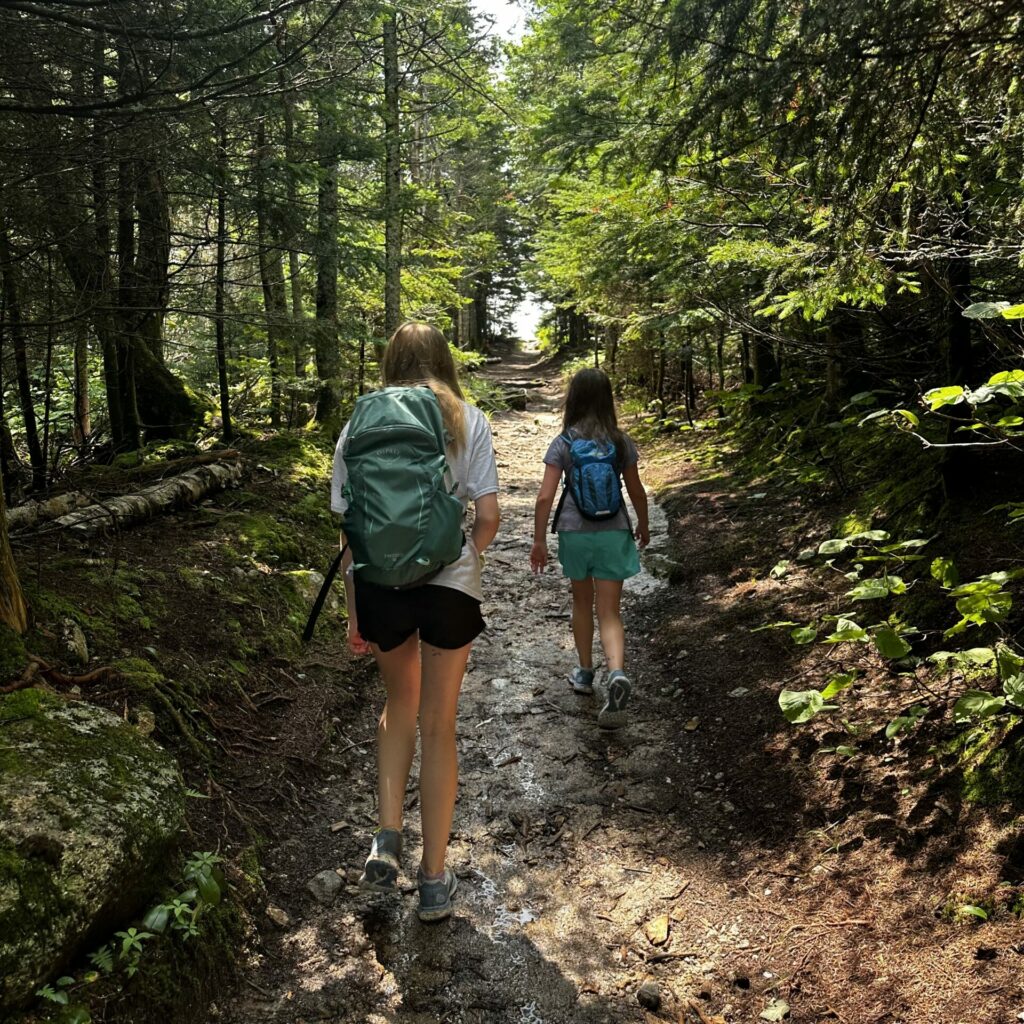 upon our emergence at the peak, we immediately agreed that this view was definitely a great value for the amount of work it required.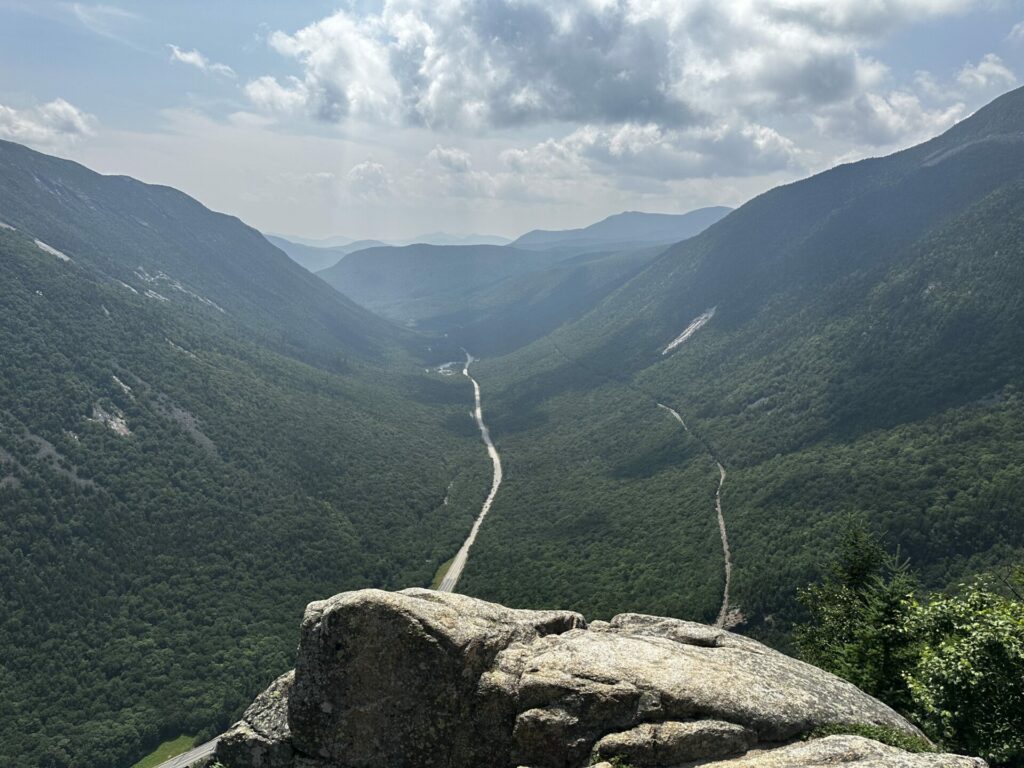 the girls and i arrived ahead of derek (and isaac who we did not realize had turned back), so we set up shop and awaited their arrival.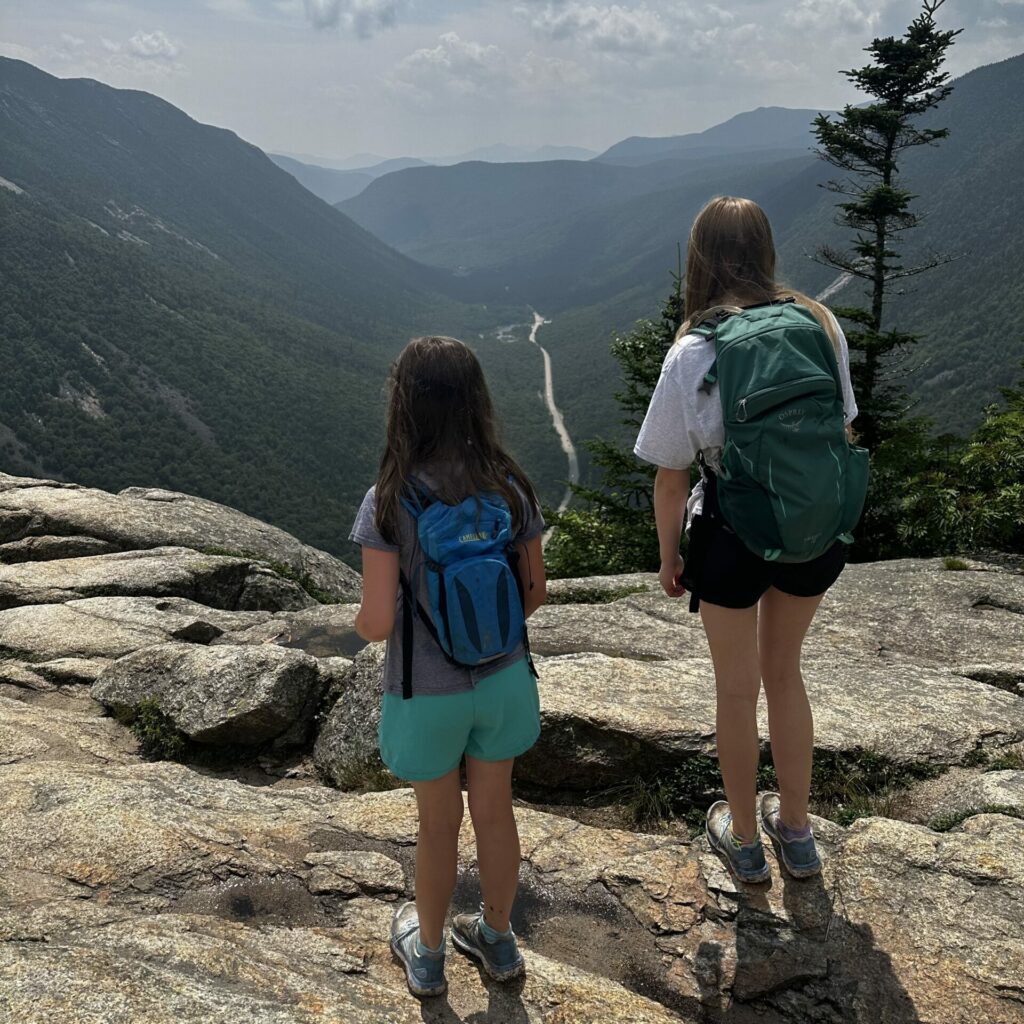 we took all of our standard fun pics. dangly feet. sour patch kid bribe/rewards. derek popped up at the top not too long after us. and we found a spot off to the side by ourselves.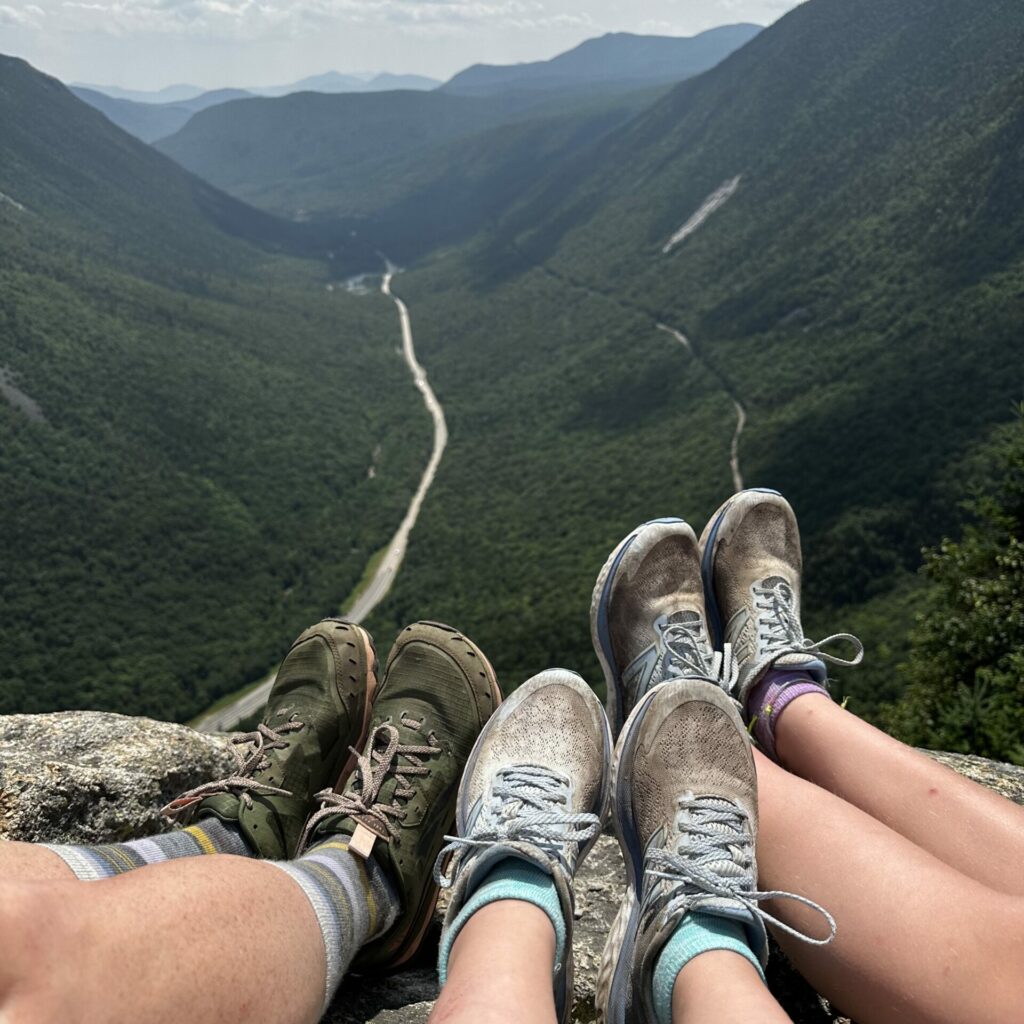 if you're like "what do you mean, by yourselves?" because the previous pics don't show anyone else, rest assured, that's some creative cropping. this is the real vibe at the top of this popular hike. (what you can't see is a group of like 20 kids and their counselors that arrived a few minutes after us and took over the area just past those trees).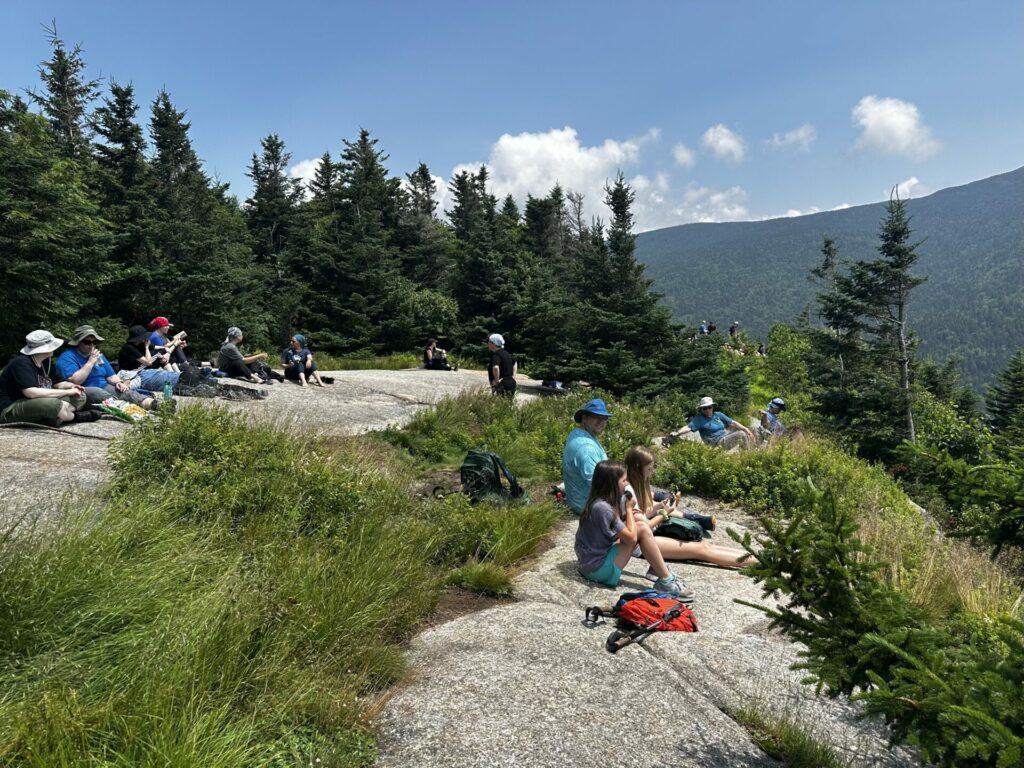 once we had had enough of these views (is that even really possible), we got in line to take some pics from what appeared to be a big rock overhang. (there was stuff below. a fall would be not fun but not deadly).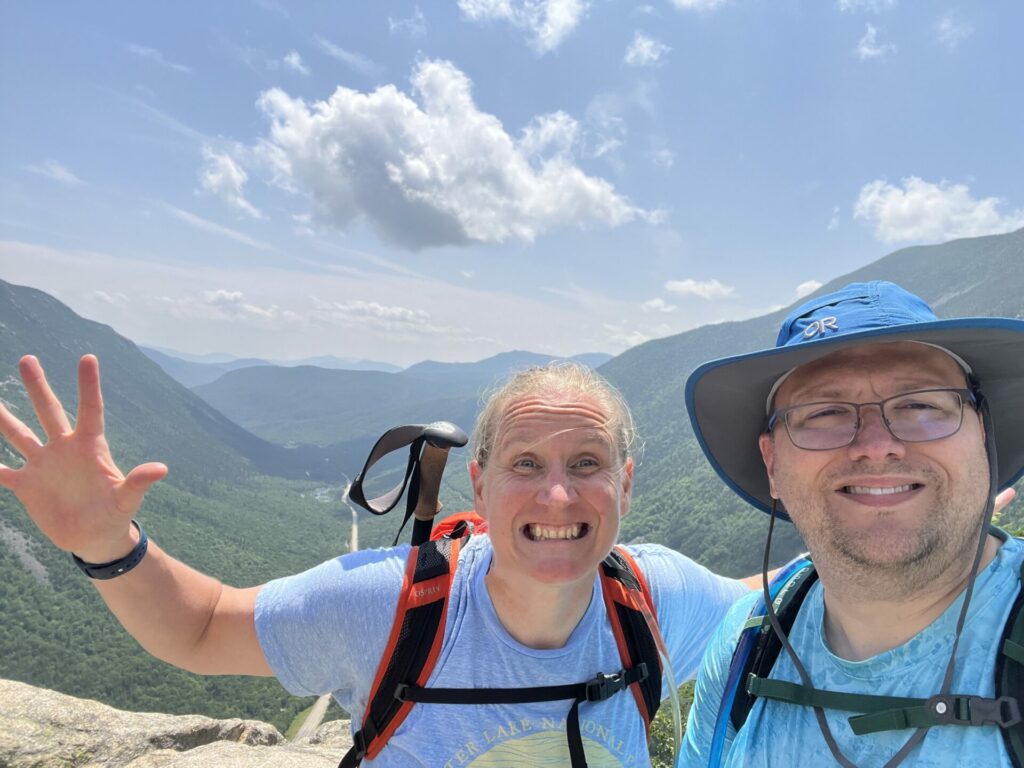 and then i OBVIOUSLY had to take this picture for instagram. hahaha. but seriously. what a cool view, right?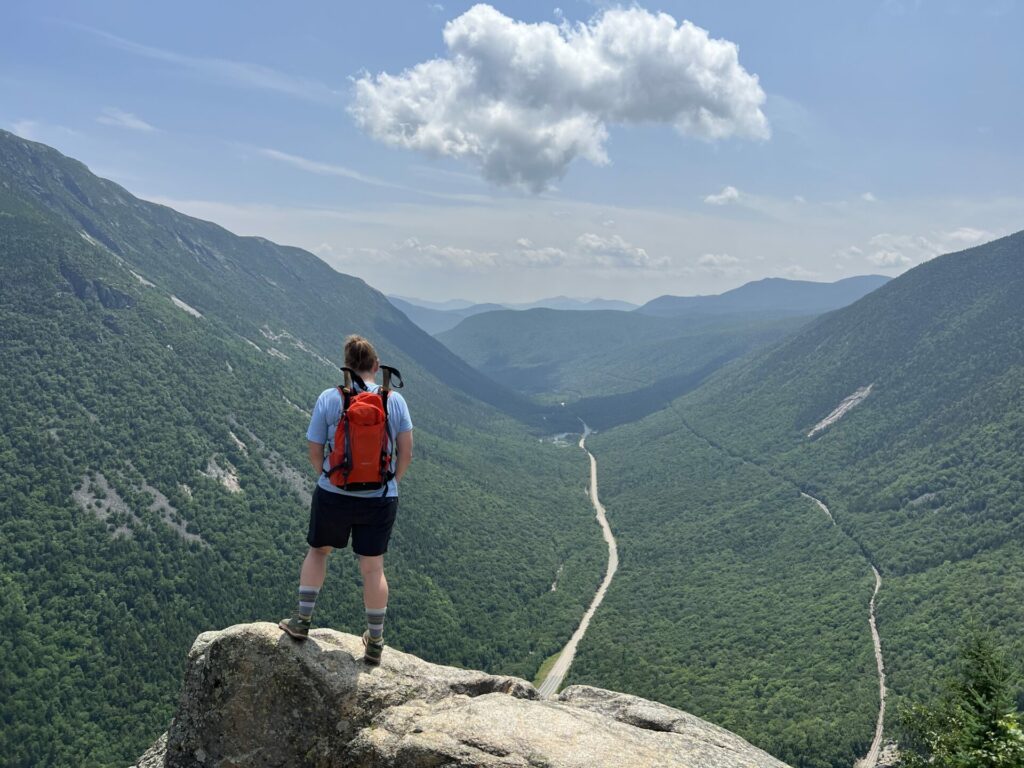 the hike down was sort of meh. hopping down all the rocks gets pretty miserable. again. i know i'm a broken record. but it's brutal on my old knees. we stopped off at a little waterfall/swimming hole area. it ws about 10 degrees cooler near the falls. while we were there, some trail runners stopped by, stripped down, and hopped all the way into the ice cold waters. brave.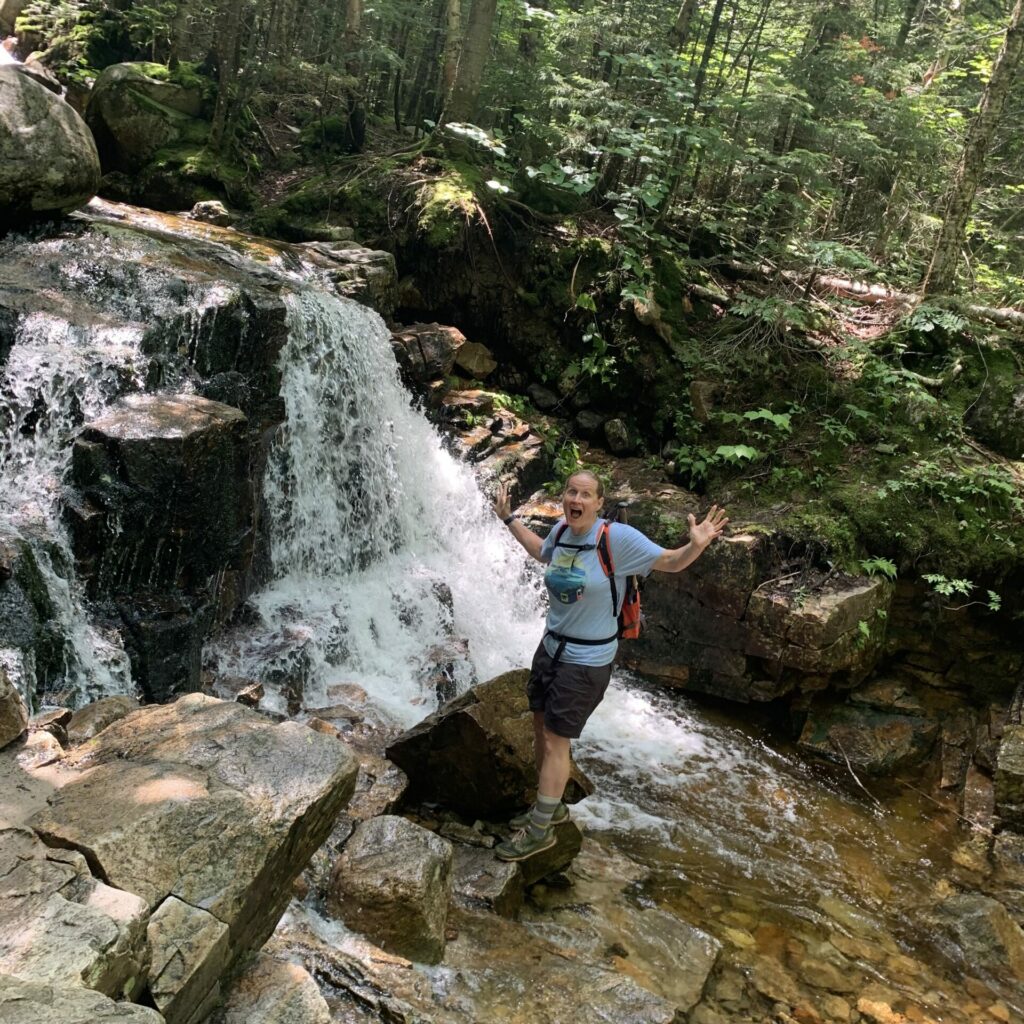 somewhere along the trail, isaac had turned around and started back up, so we met up with him and he finished the hike out with us. i can't imagine doing all of the work of the hike without the payoff of the top. but he's ok with it. 🙂
anyways, back at the trailhead and visitor center, i snapped this pic of the lidkids, before we had a little picnic lunch and got back on the road.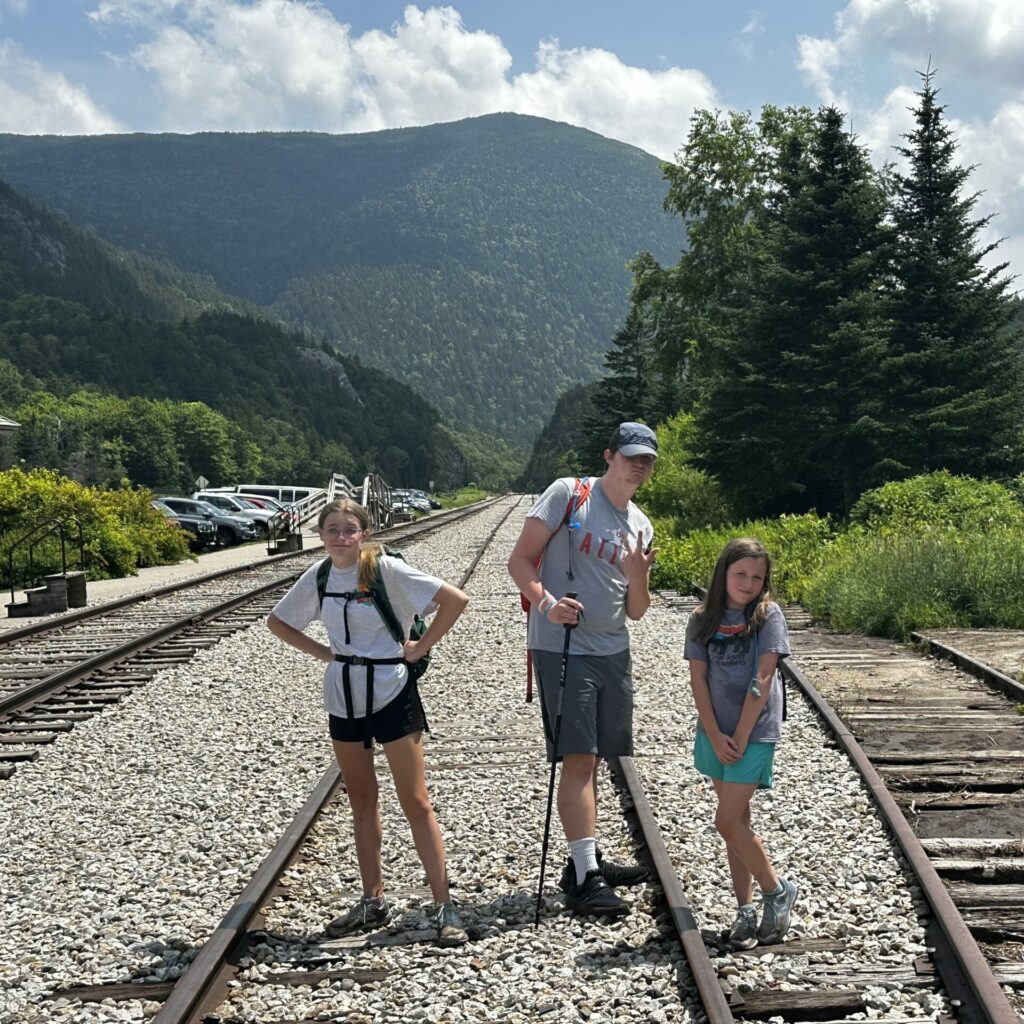 we took the long, scenic road back to our resort, stopping at a few cool spots along the way. cool like lakes and such. but also cool like ice cream shops.