after a couple of absolutely beautiful days, the scattered rains started back up again, so on our fourth day in the adirondacks, we opted for an indoor-ish activity. but first. before any folks in either of our respective families were even awake, this road life mom friend and i snuck out for a coffee, and perhaps some blueberry pancakes with maple syrup.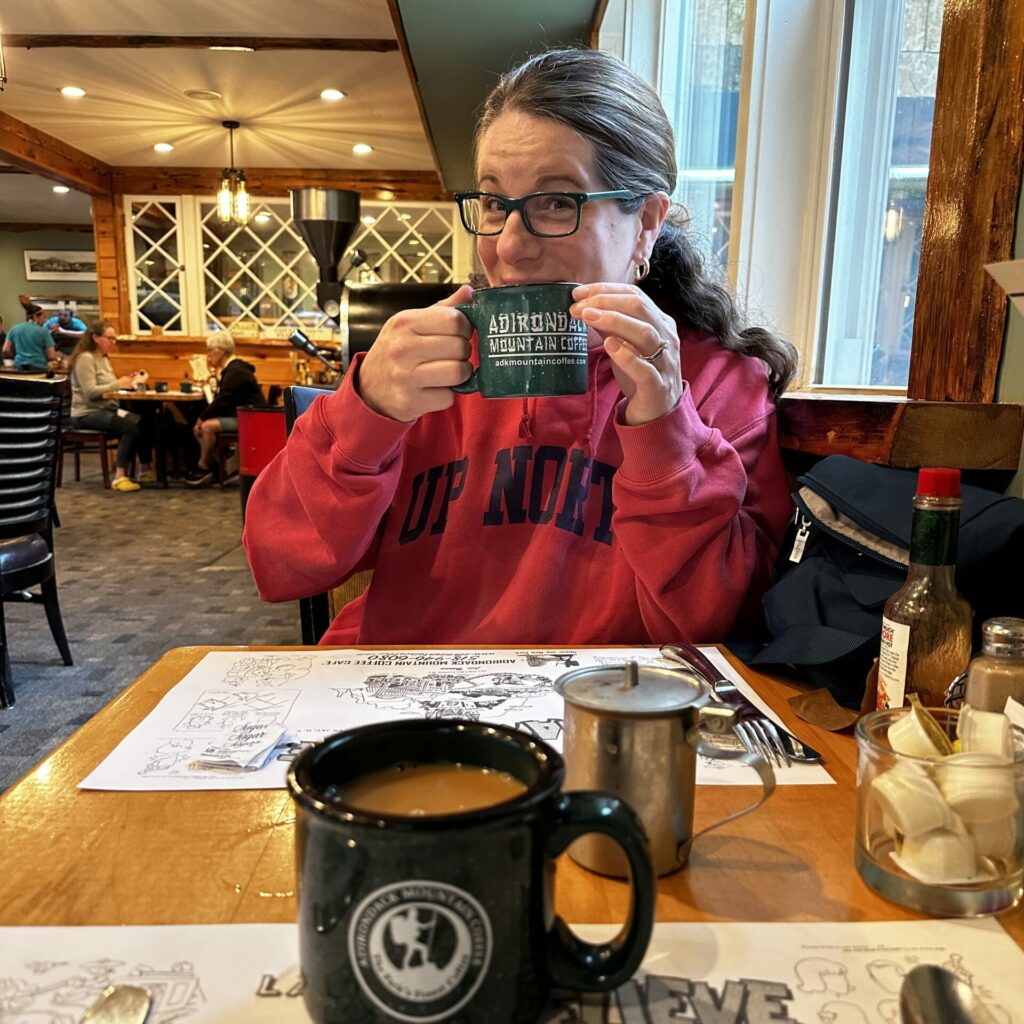 then, it was off to the wild center in tupper lake, with the fam.
when we arrived, it was still not rainy just yet, so we started with the outside stuff. there was a walking trail with lots of nature themed kid fun scattered about.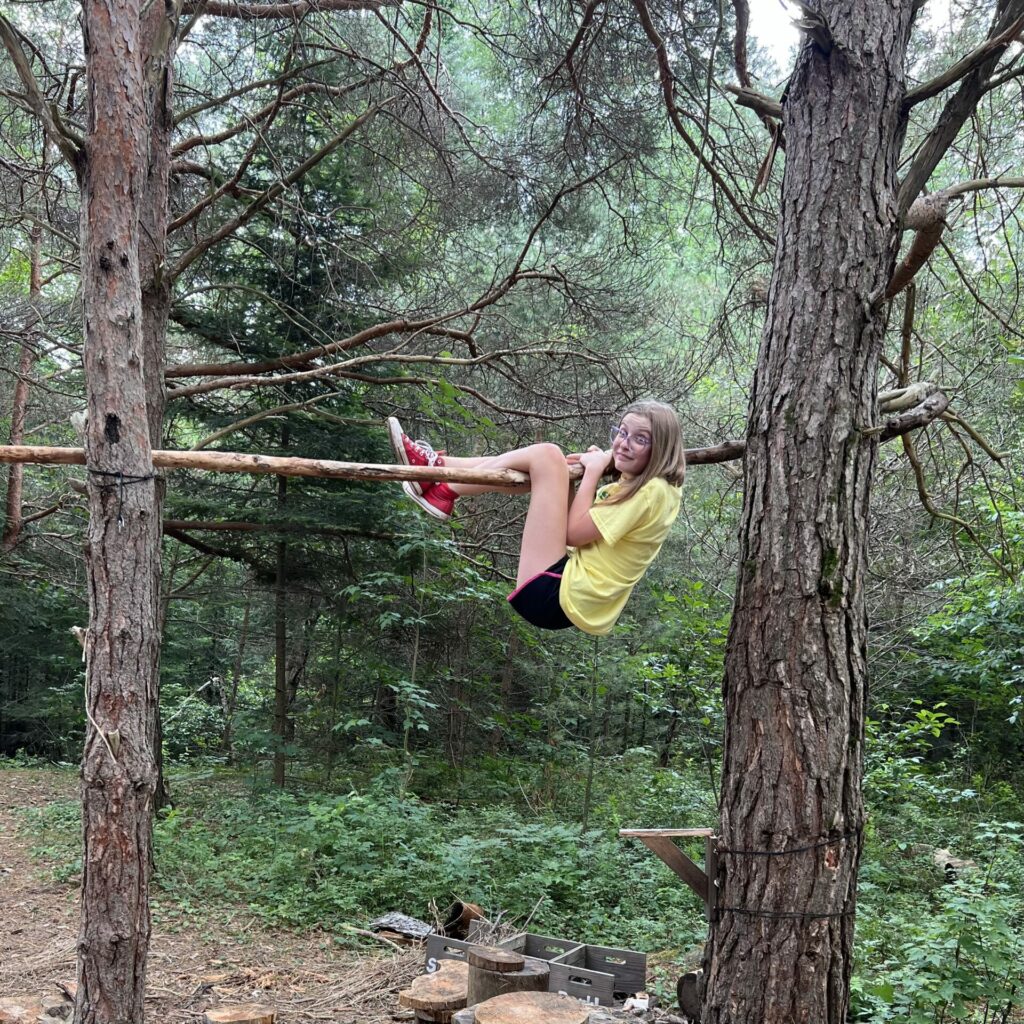 there was a boardwalk that turned into bridges and treehouses and had lots of interactive info and exhibits. so, we did that for a bit.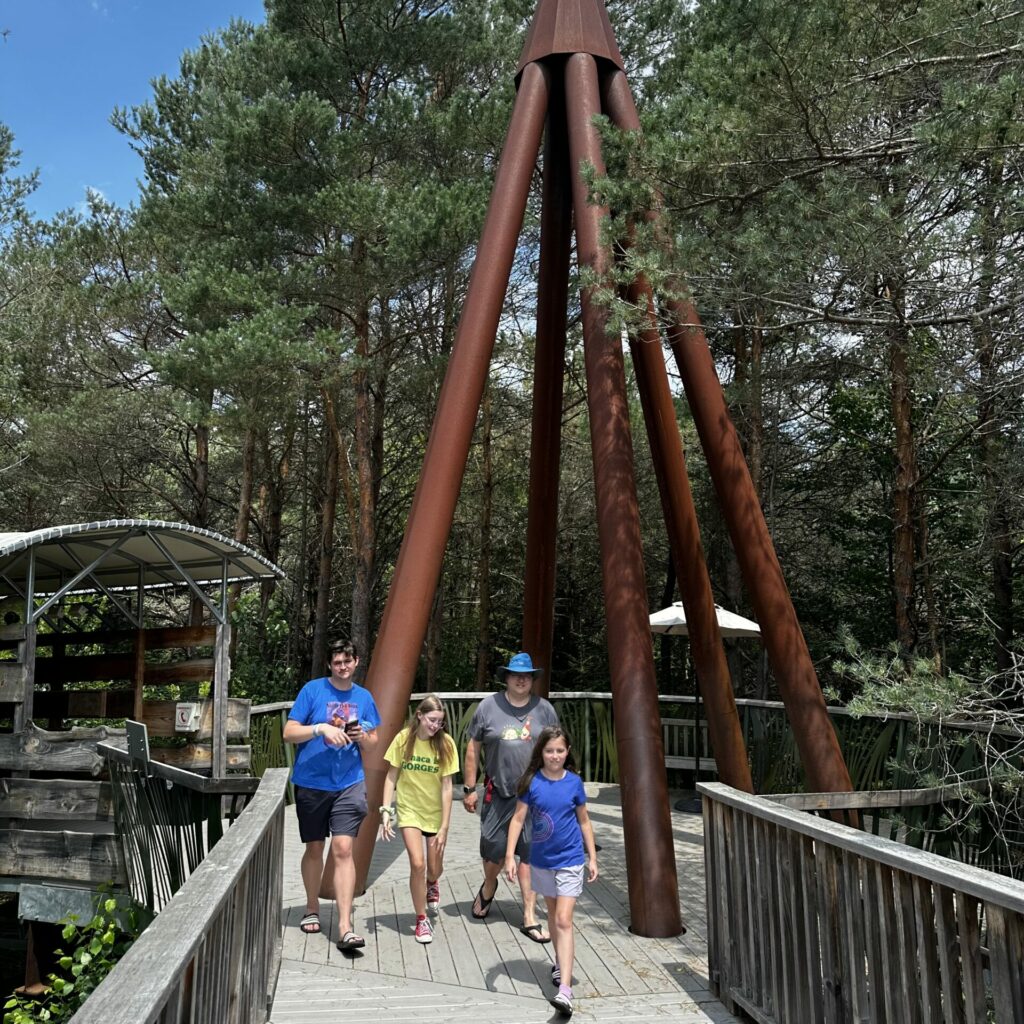 and then. as the skies darkened, we made our way to the inside part of the wild center.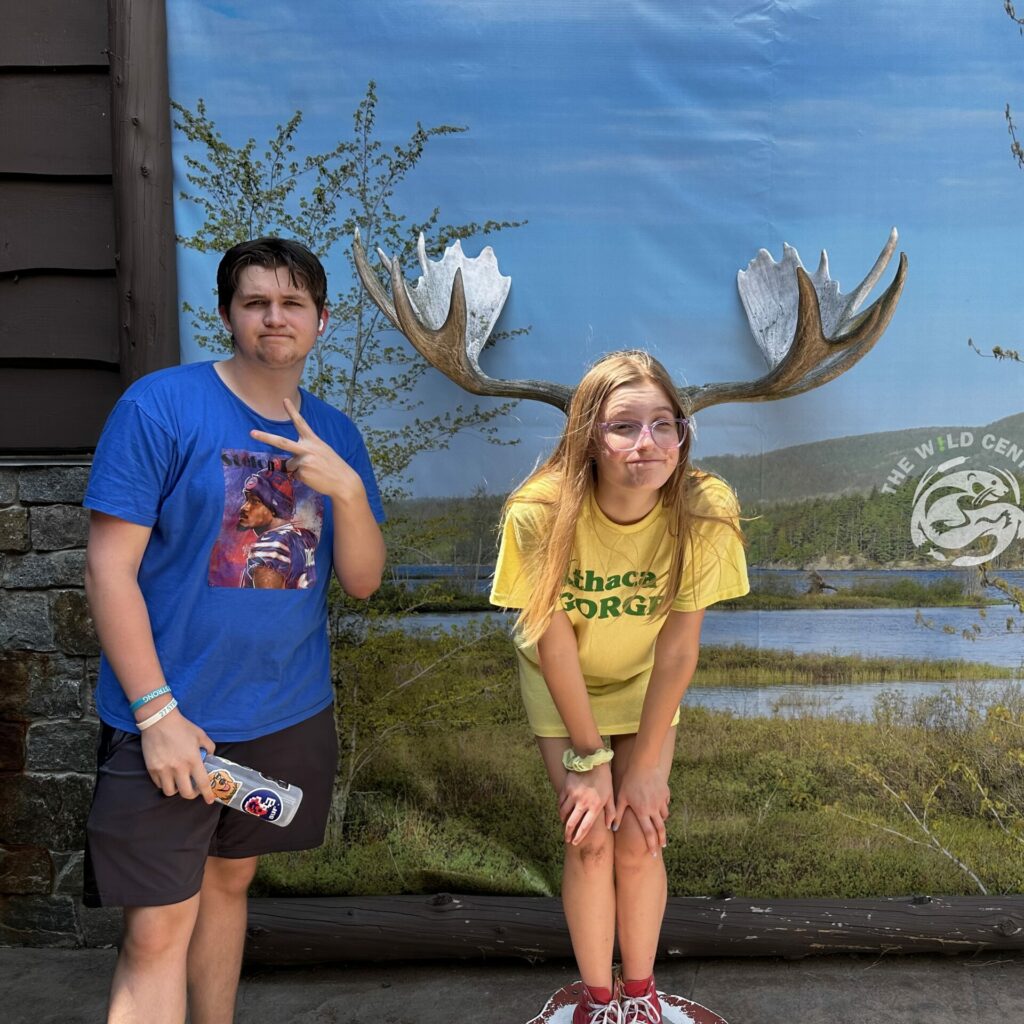 i did not do a great job at taking many pictures inside. there was so much information about the adirondacks, it was hard to take it all in. we wandered around, while rains pounded down. the gift shop was enormous and i wanted to buy all the fun things. oh. and we attended a talk about a turtle species and now i don't remember any other details about it. sheesh.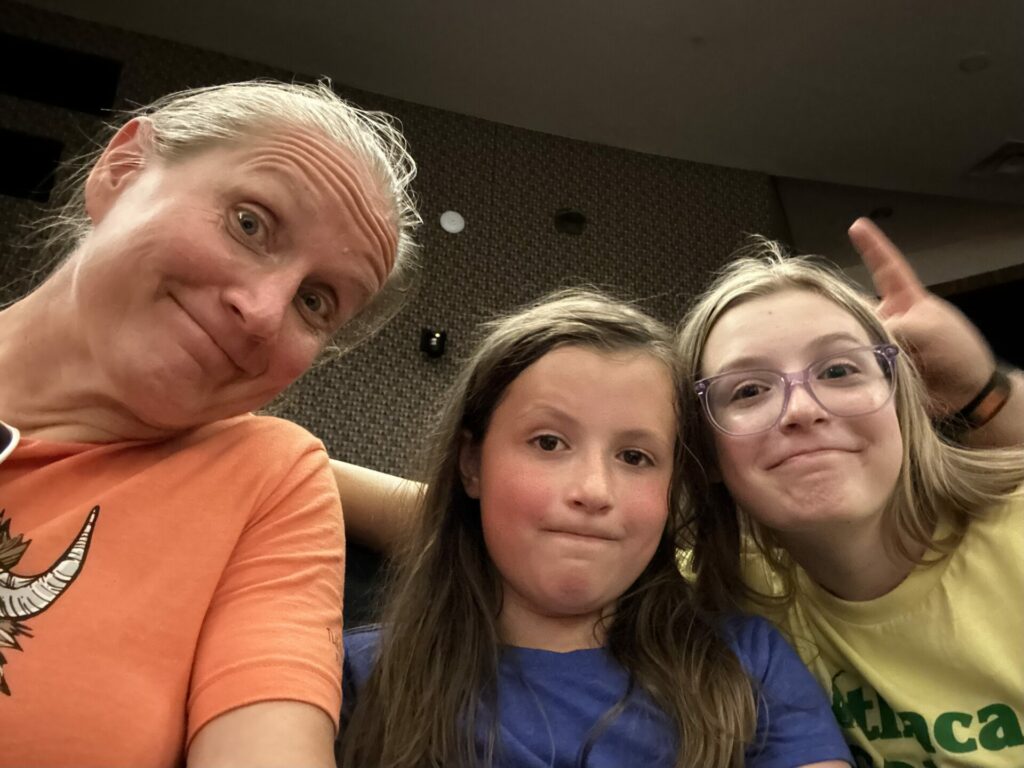 after the mini storm, we walked around this lily pad riddled pond, which was not all that exciting. and then we left.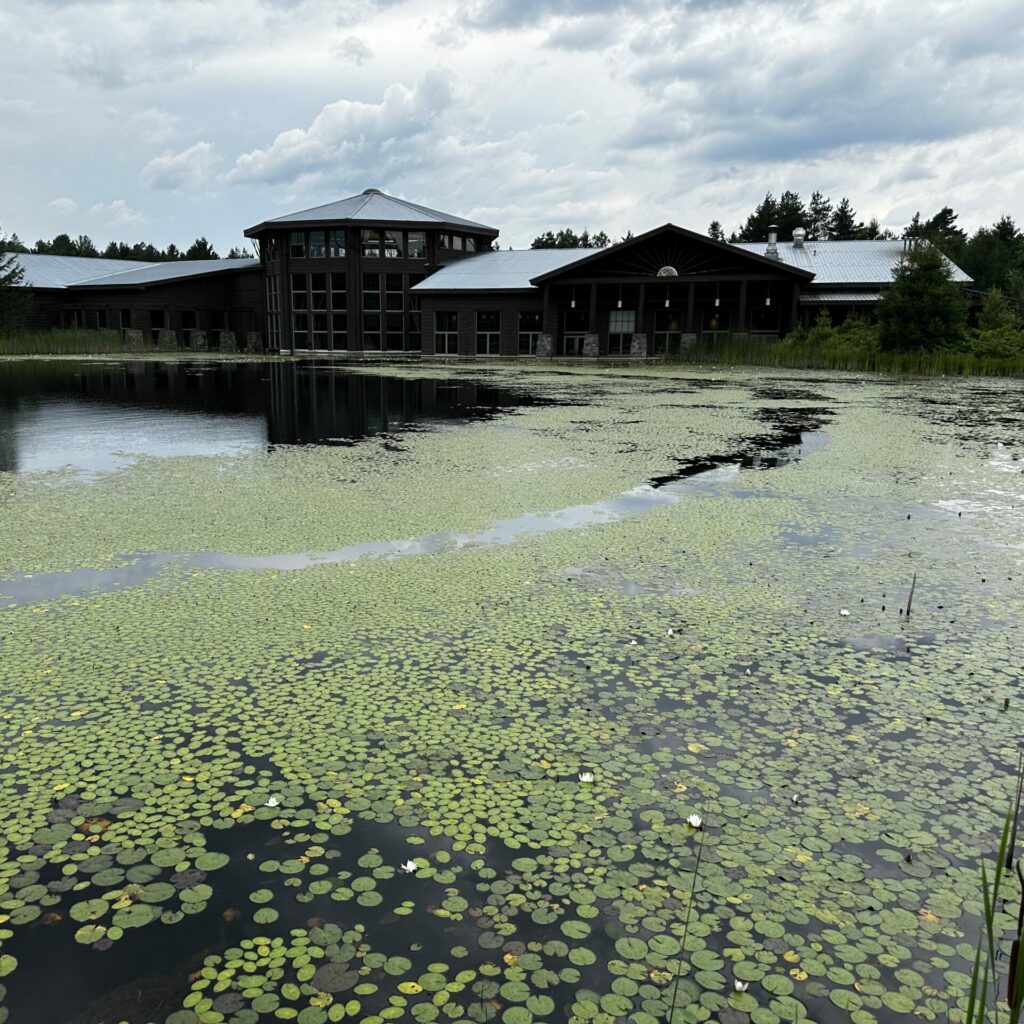 the ride back was super gross and stormy which is not fun in winding mountain roads. or so i assume, since derek was driving. we found a fantastic stop for dinner (the dack shack) and then walked around the shops of super touristy lake placid.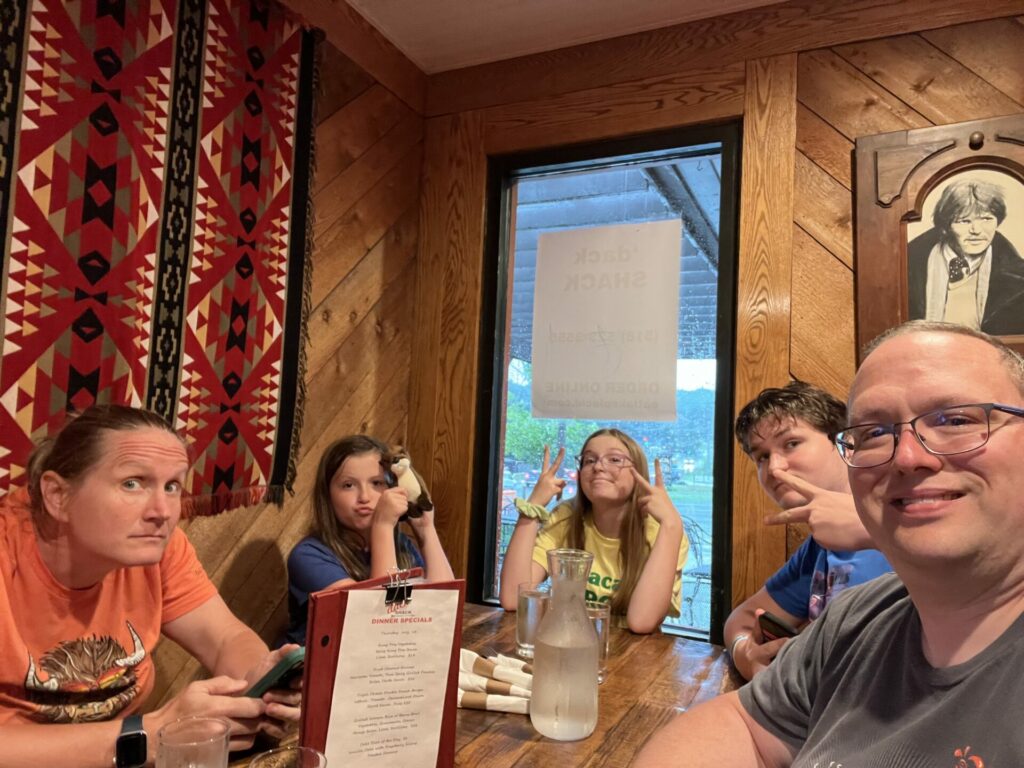 and then day four was in the books. one more day of adirondack adventures remained….