when i last left you, we were waiting for my dad and cousin to arrive for dinner. well, they came. we cooked. kids played. everyone ate. a good time was had. the kiddos started out with peppa pig, but then the ipads and phones and such were busted out and everyone became a screen junkie…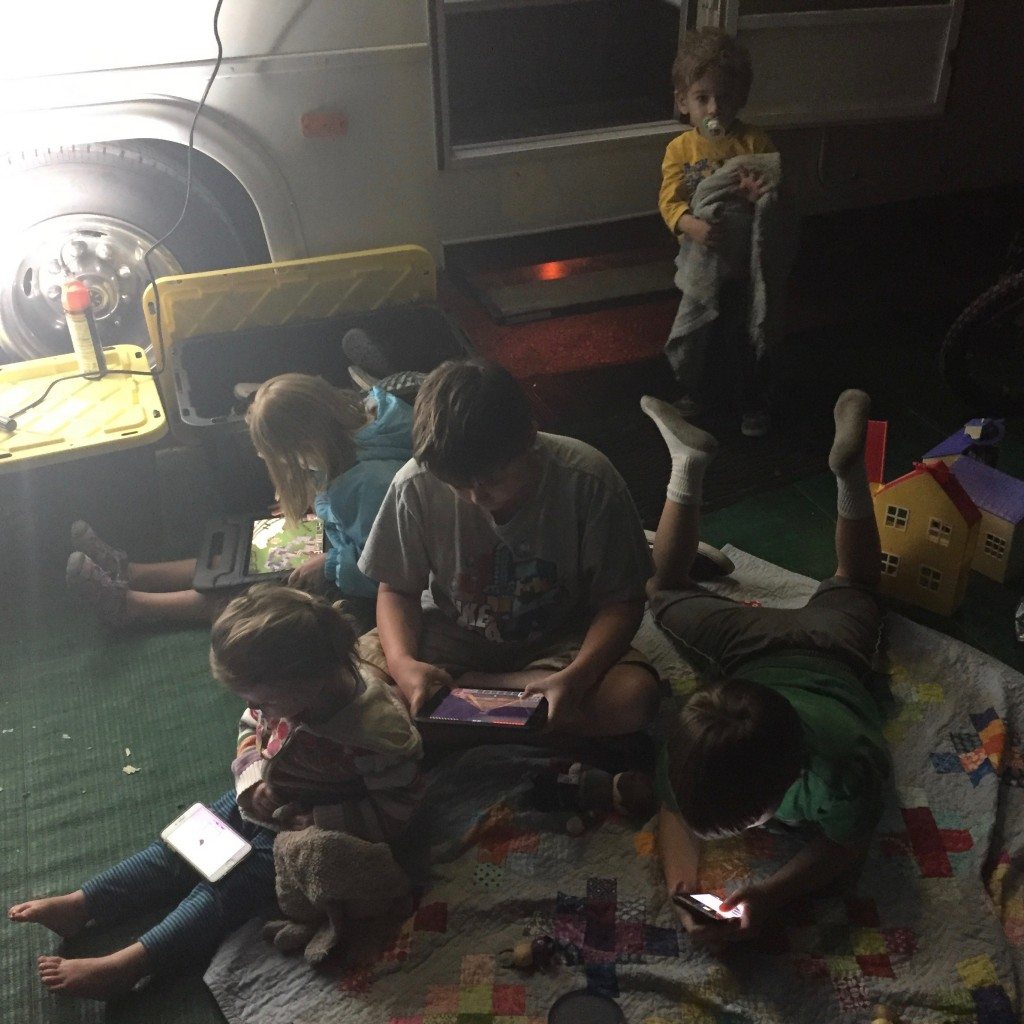 we saw my dad 5 or 6 times on this trip, but sadly, i didn't get many photos. this is the best one. anna loves "old grampa joe". 🙂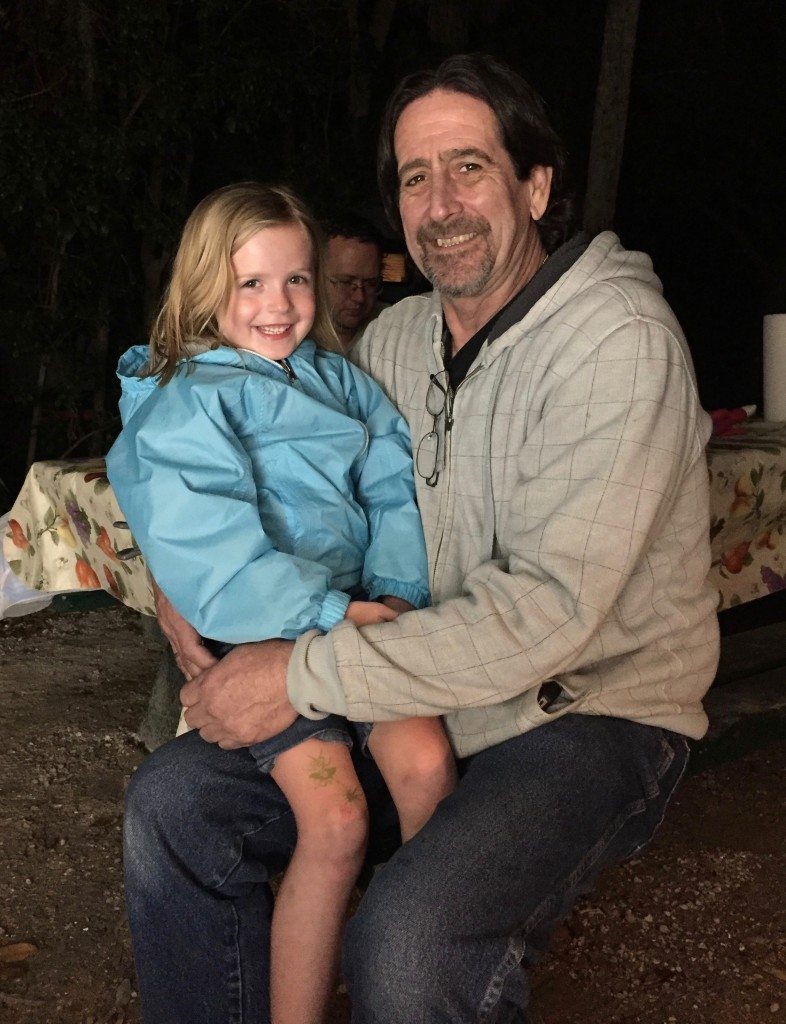 the next day was beautiful and it was our last guaranteed day at fort de soto. we packed up early and headed for the beach.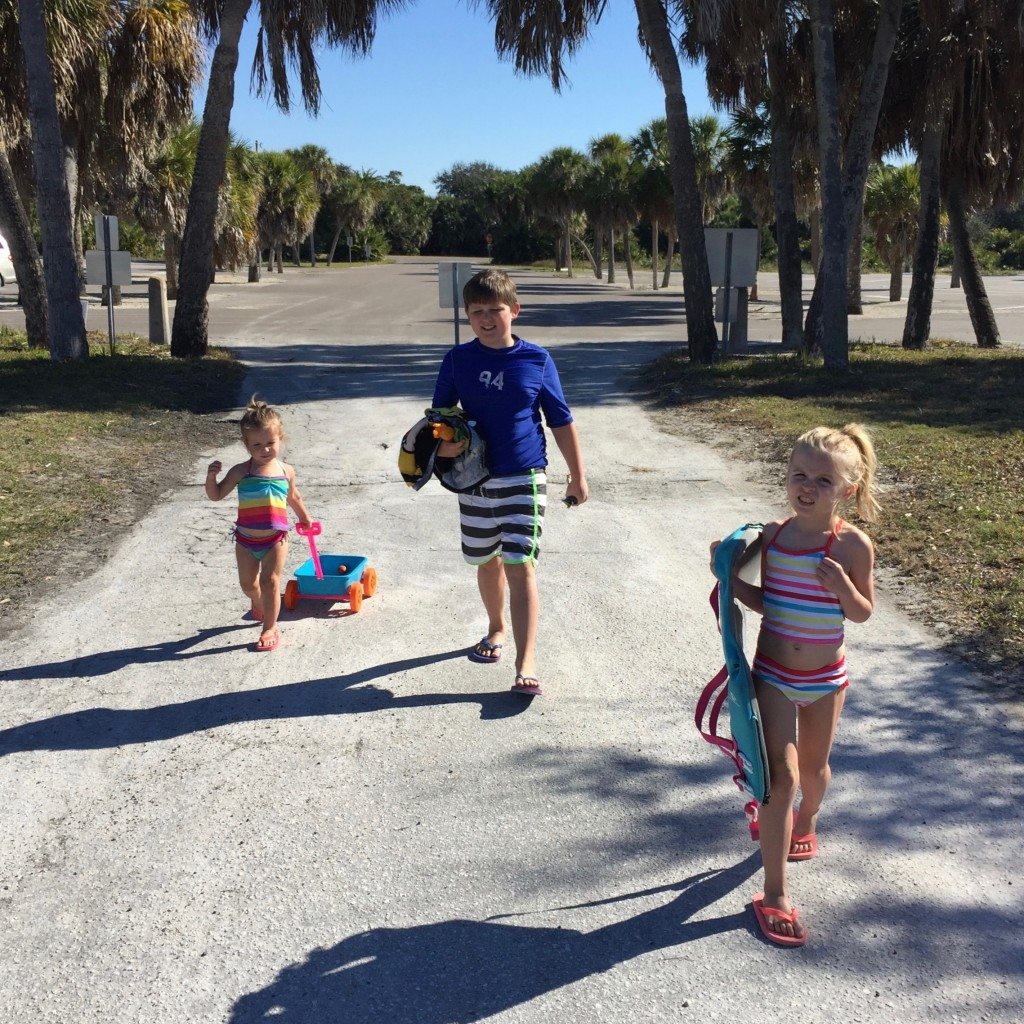 the kids helped me look for sand dollars and i was sure that the effort would be in vain, but we got a tip from a friendly shell collector and managed to find about 9 or 10 whole sand dollars. sadly, only five would make it back to our site. and not we are down to four, i think.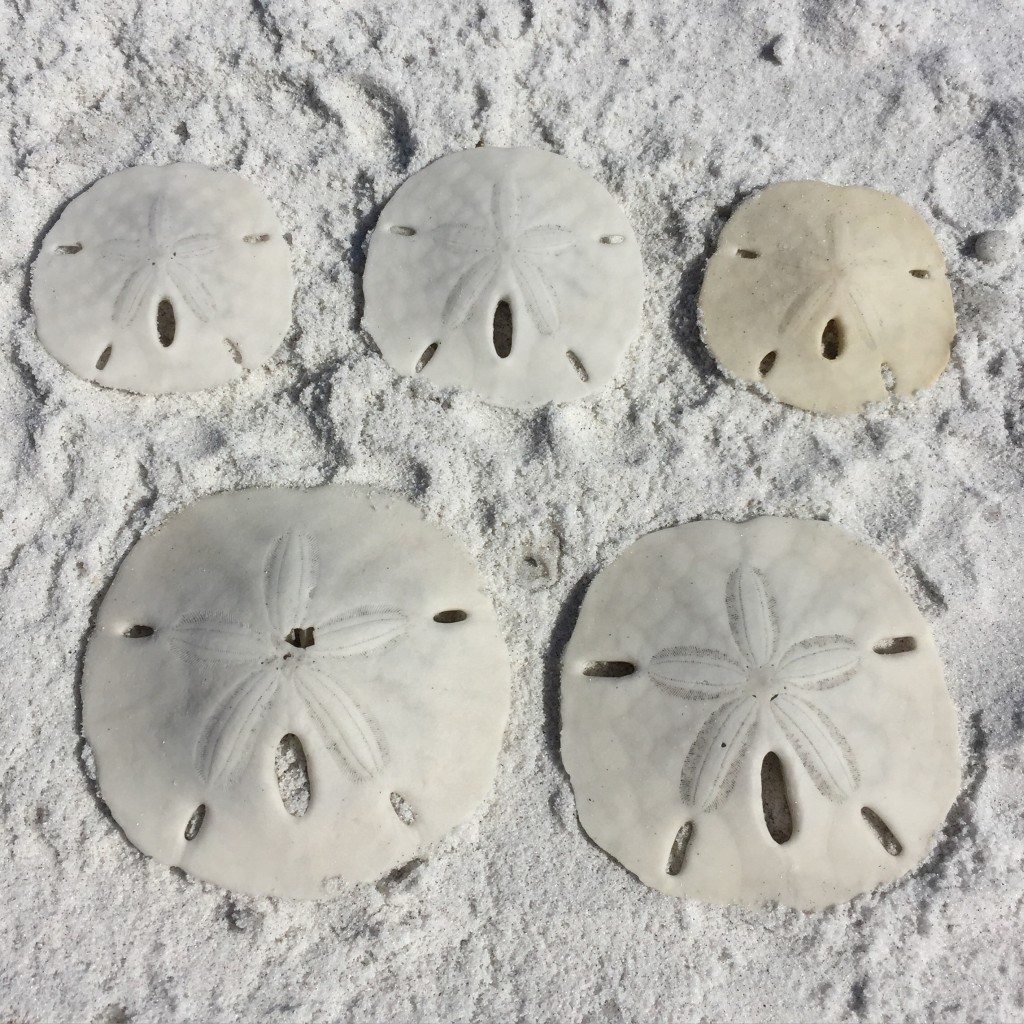 after the sand dollar collection effort, we settled in for some sand castle construction. it was a nice and lazy relaxed beach morning, until hazel became a crazy person and we had to leave.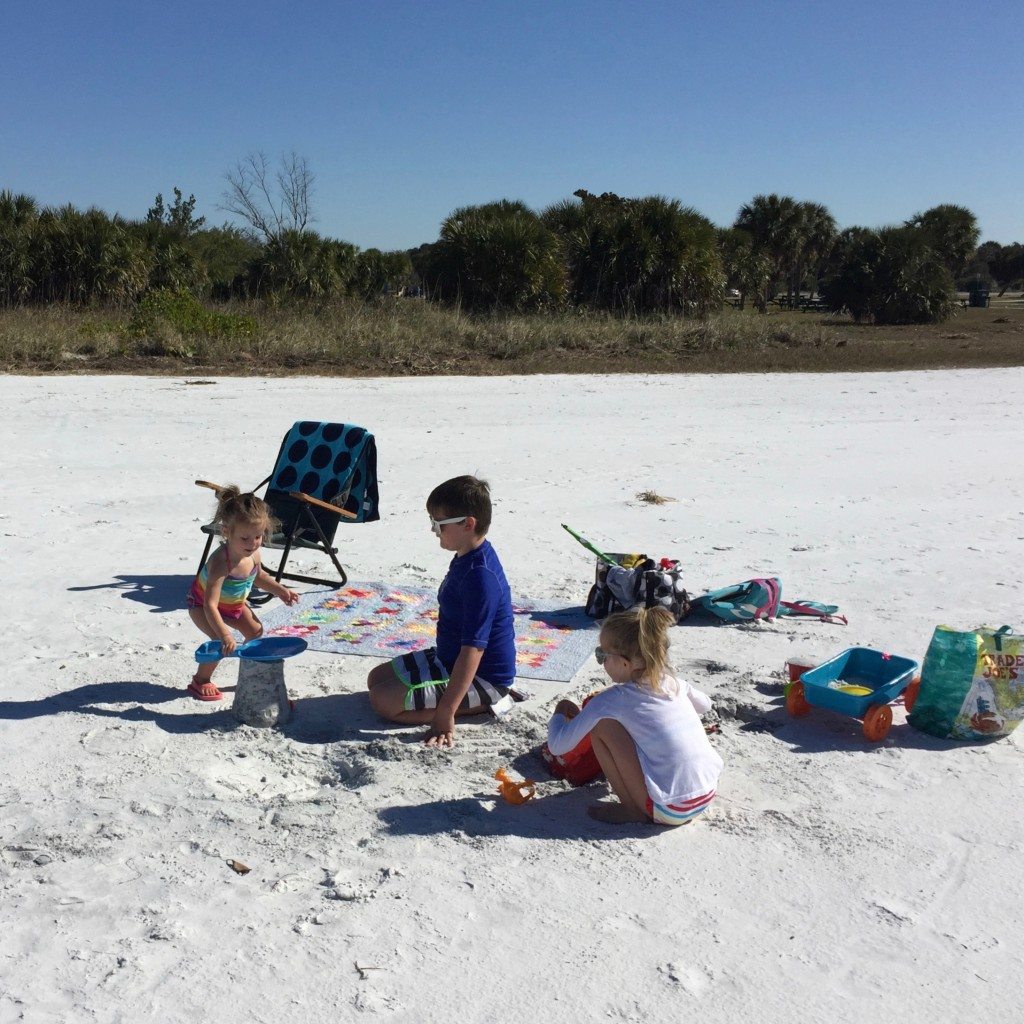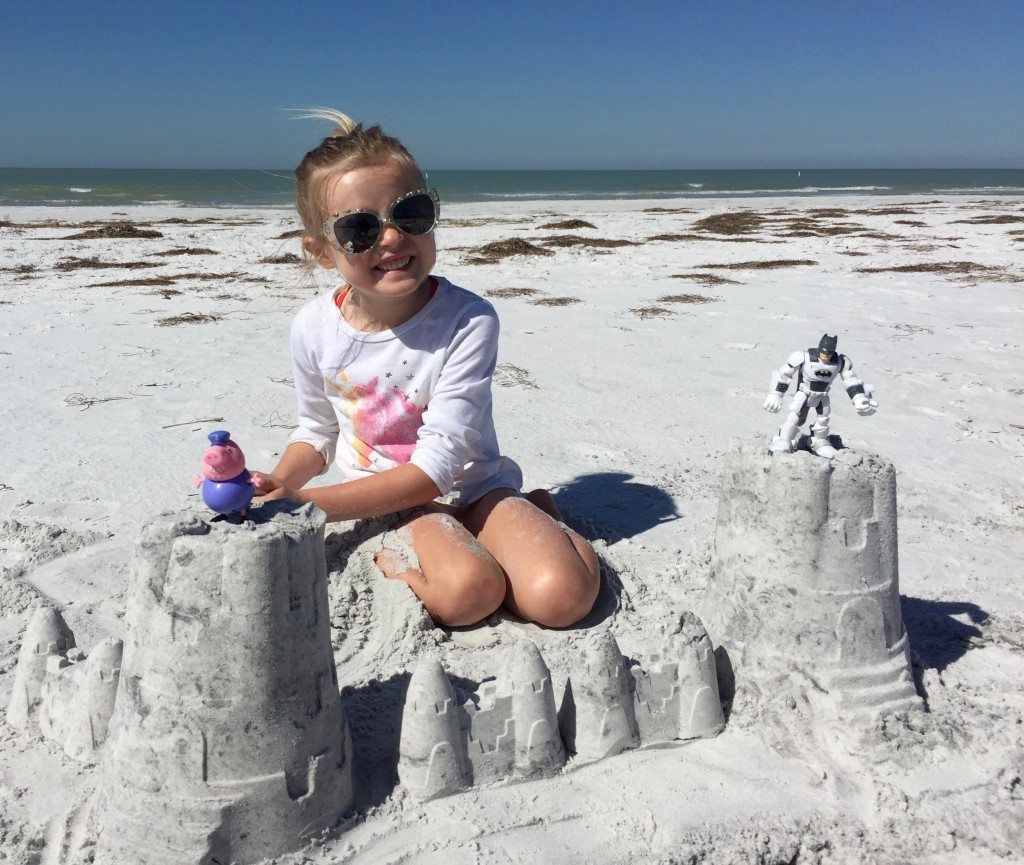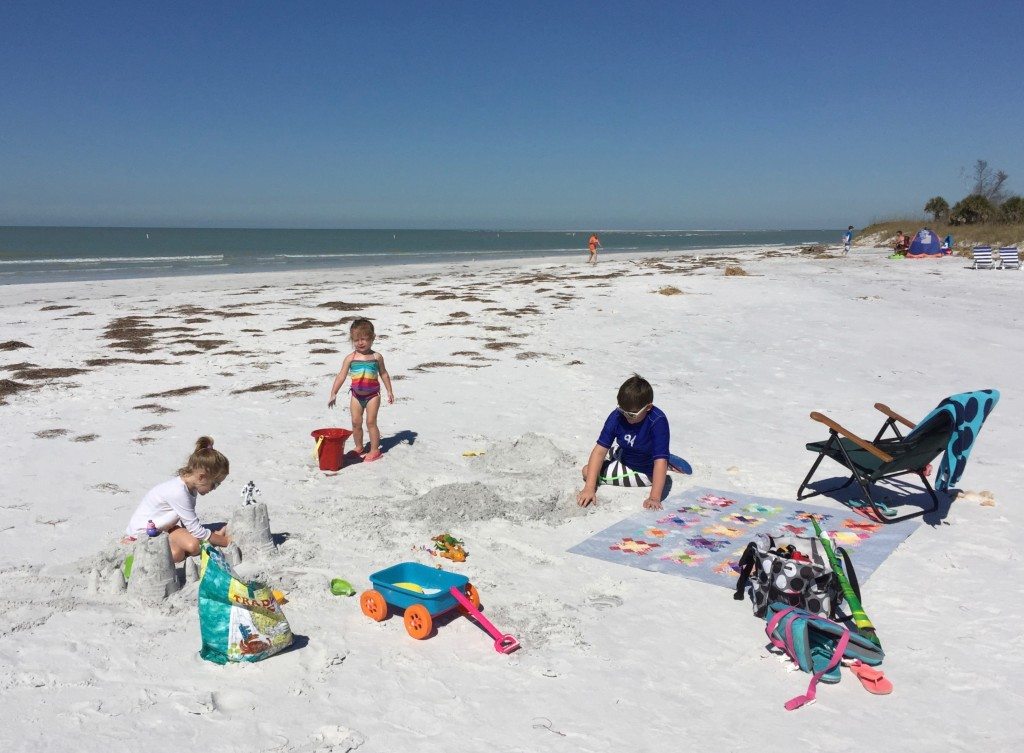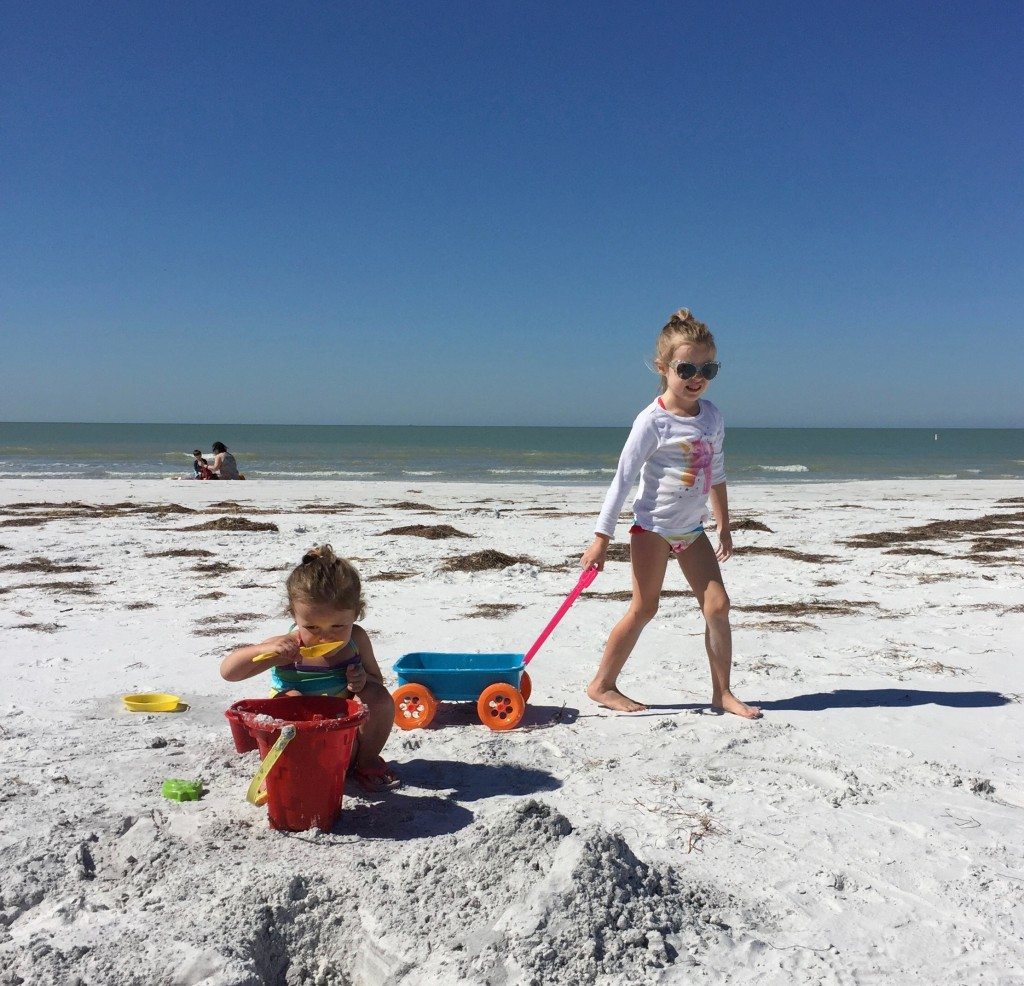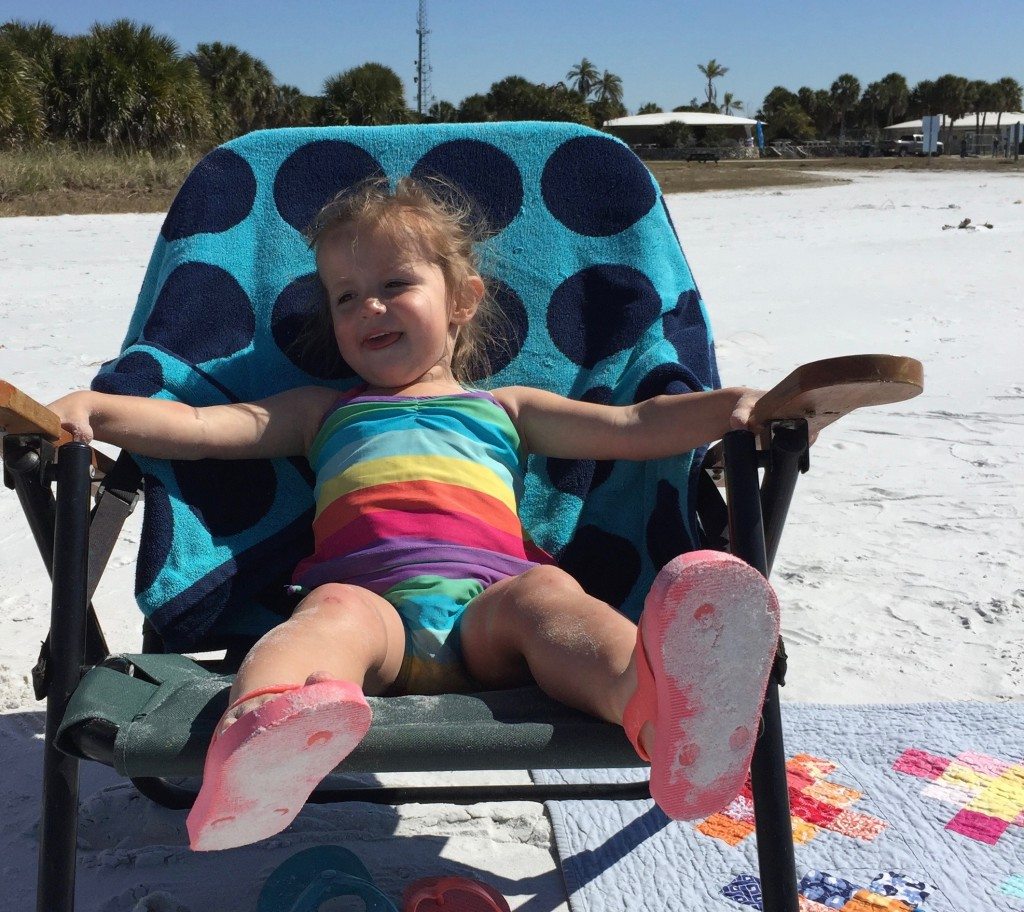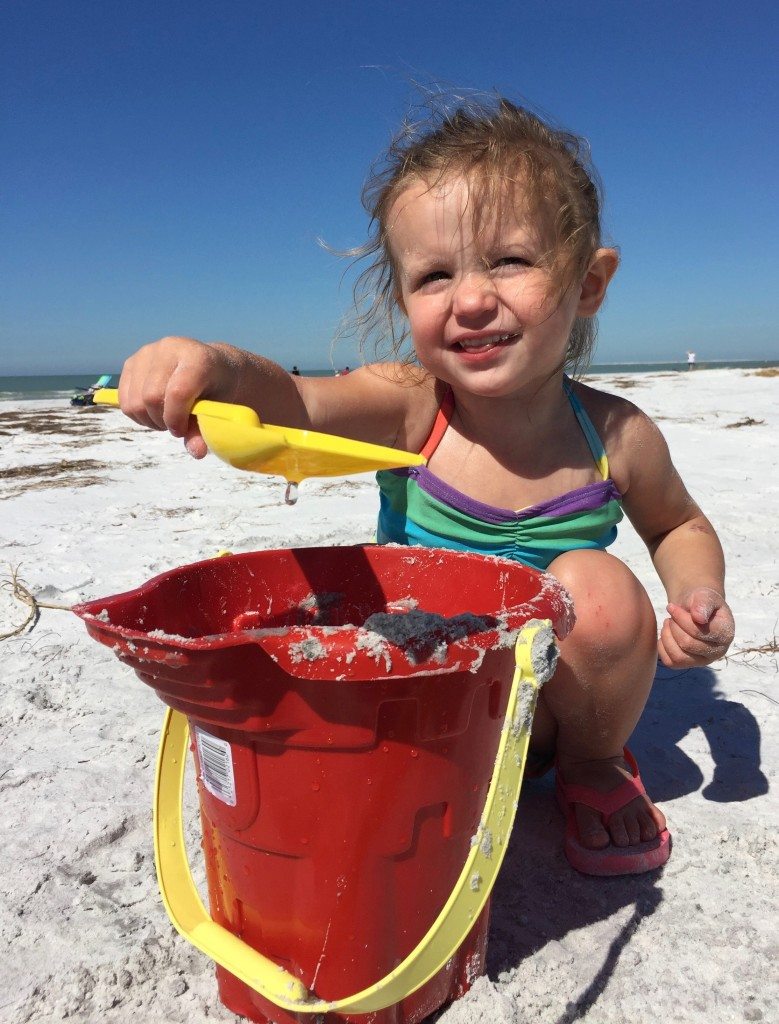 we came back and had lunch and strolled off to the playground. now that i think about it, i think i made them do school, which is why isaac isn't with me for this pic. he was finishing up the heavy workload i assigned him (#sarcasm).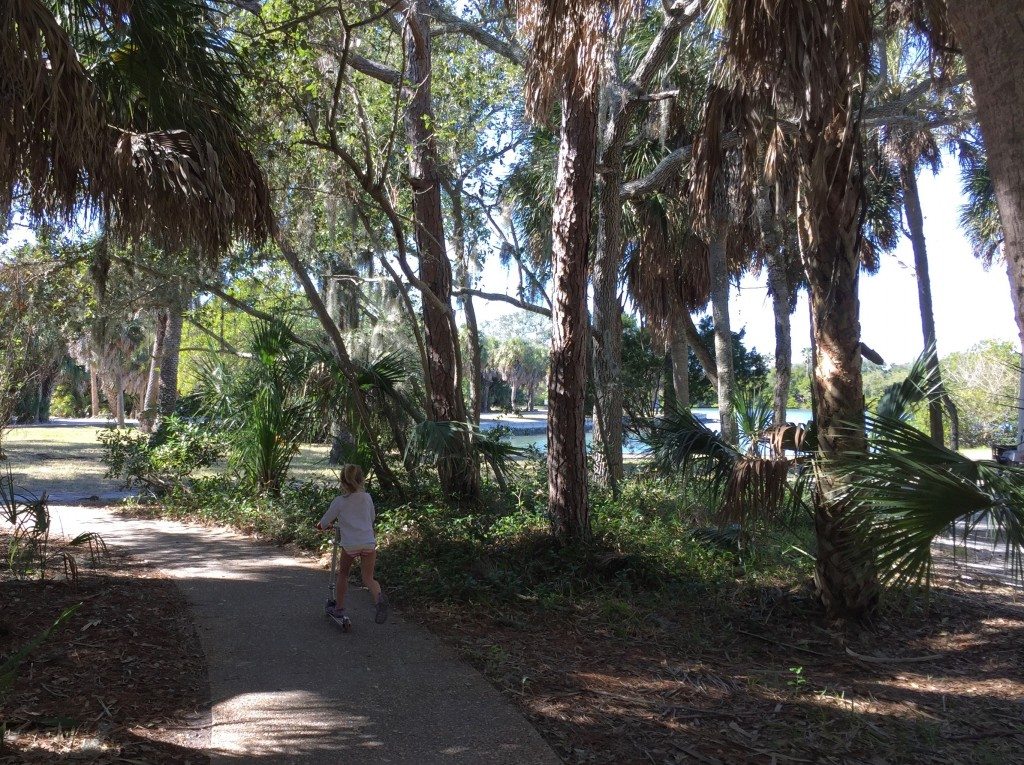 we were pretty lazy all afternoon, back and forth between the playground and around the site. my dad stopped out to see us after dinner and delivered this super sweet afghan that my gramma made (in the 70s, i'm pretty sure).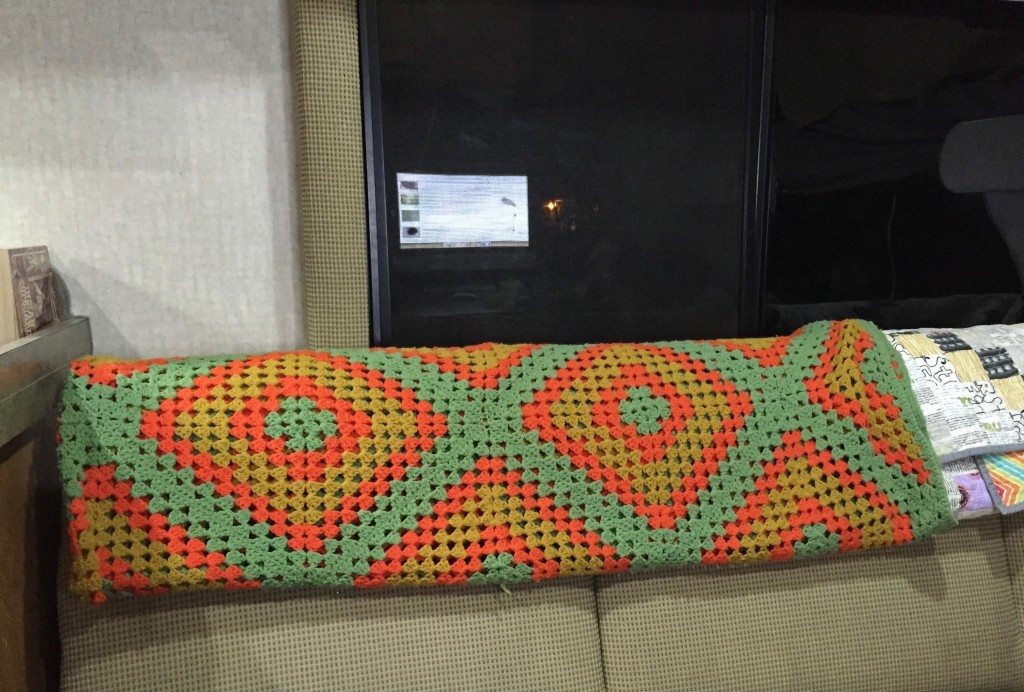 the backstory. last year, when we came down for my gramma's memorial service, we all were digging through a box of old pictures. i found this one of me and leslie and posted it to facebook and commented that i wish i had the afghan. my dad saw the post and (dragged it out of a storage box) and taunted me with a pic of it. so, to complete the fairy tale, he gifted it to me while we were in st. pete. and now it's all mine. and still smells like my gramma's house.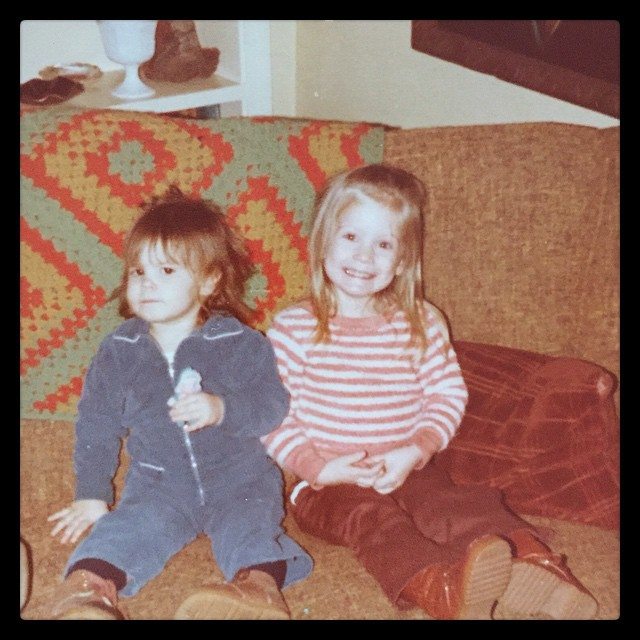 anyyyyhooooo….
on friday morning, we woke up bright and early and attempted to score another few days at fort de soto campground, to no avail. so, the kids and i packed up for a day in st. pete and derek took the rv to find somewhere to work.
obviously, our first stop was back to rae rae's for breakfast. so. so. good.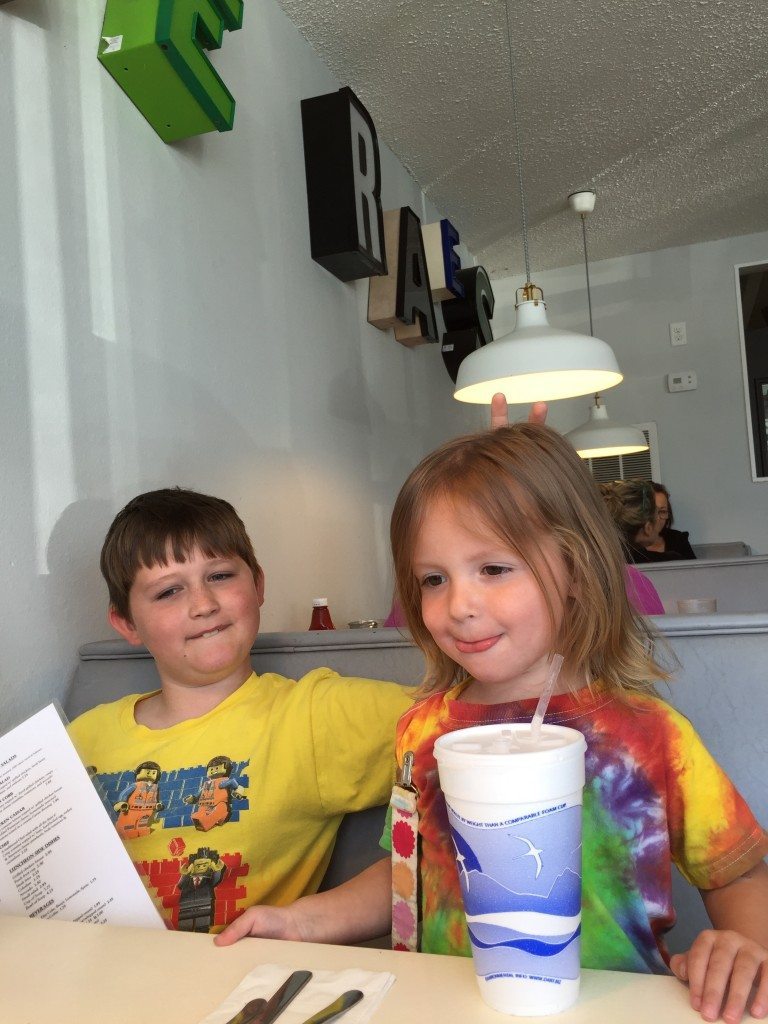 i ordered the EXACT same thing that i had earlier in the week and it did not disappoint. (sausage gravy and biscuits with eggs and grits).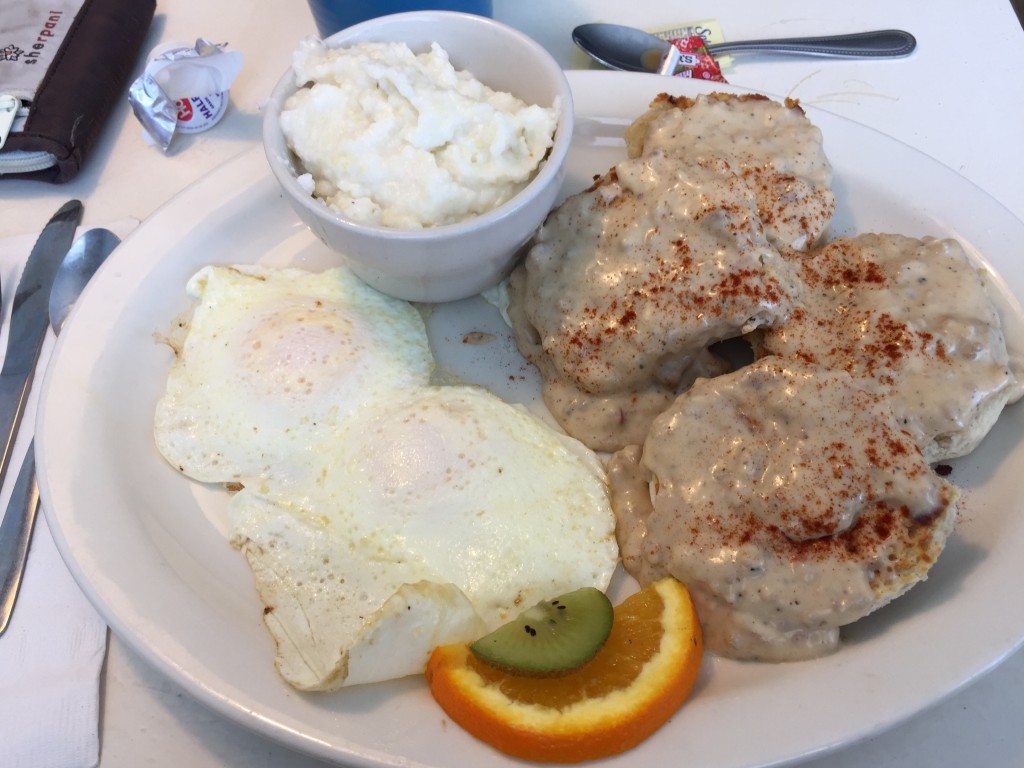 then, we put our sciworks reciprocal membership to work and headed over to great explorations children's museum. when we first arrived, there was a school group there and it was chaos. like lord of the flies. except for instead of NO parents, there were like 20 parents, standing off to the side on their phones. for everything we went to, we had to first clean up, then we could play. i was regretting the decision to go there, but at least it was free. then, a magical voice came over the intercom and summoned all the school kids into a special presentation, and they all threw whatever they were playing with up into the air and disappeared into a room. quietness fell upon the place and the three or four parents who were not with the group looked around at each other and desperation turned to joy and the place was ours. it took another 30 minutes or so for it to be restored to its natural state. the grocery store and the pizza station were the hardest hit. we wound up staying and playing until around 2:00.
there was this super cool display of knitted and crocheted underwater sea life…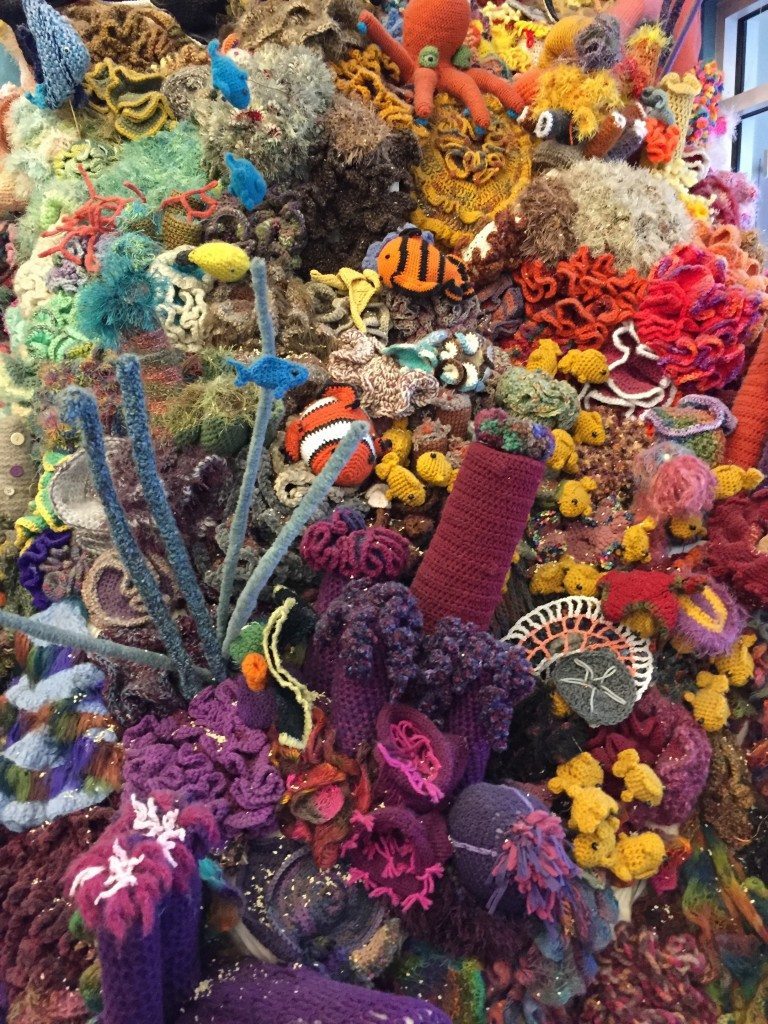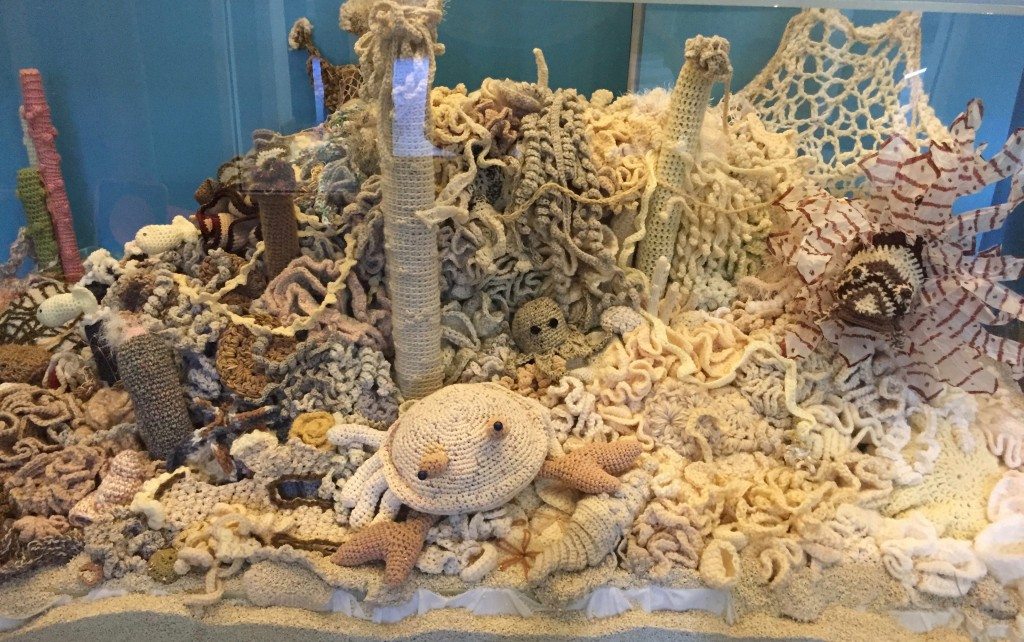 anna's pizza.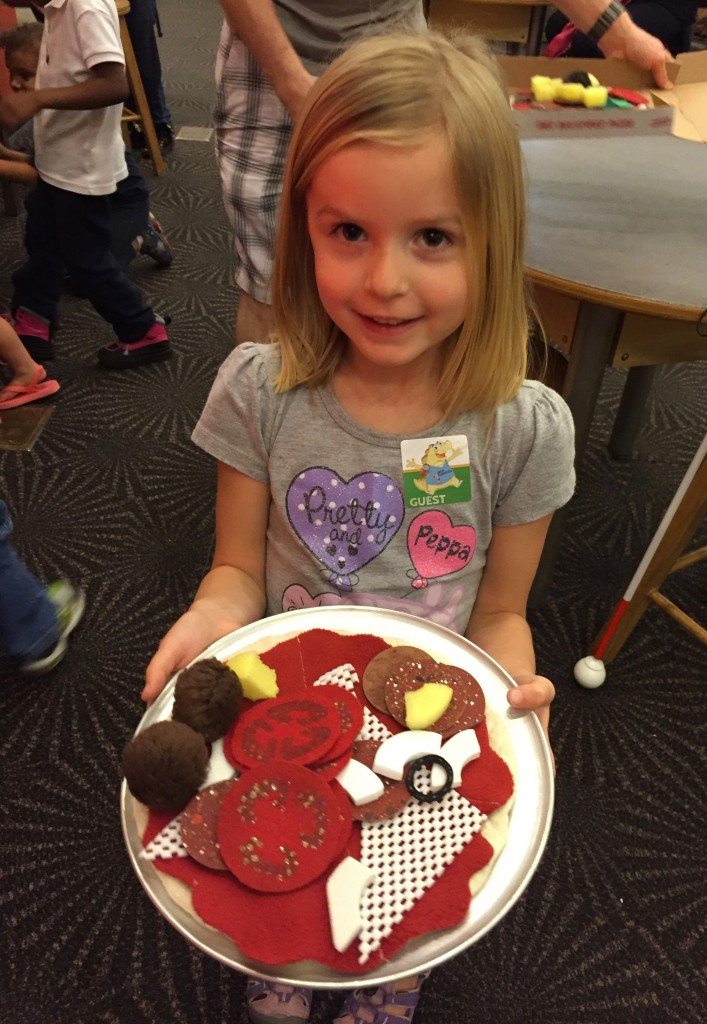 hazel and a "lizard that was trying to eat her".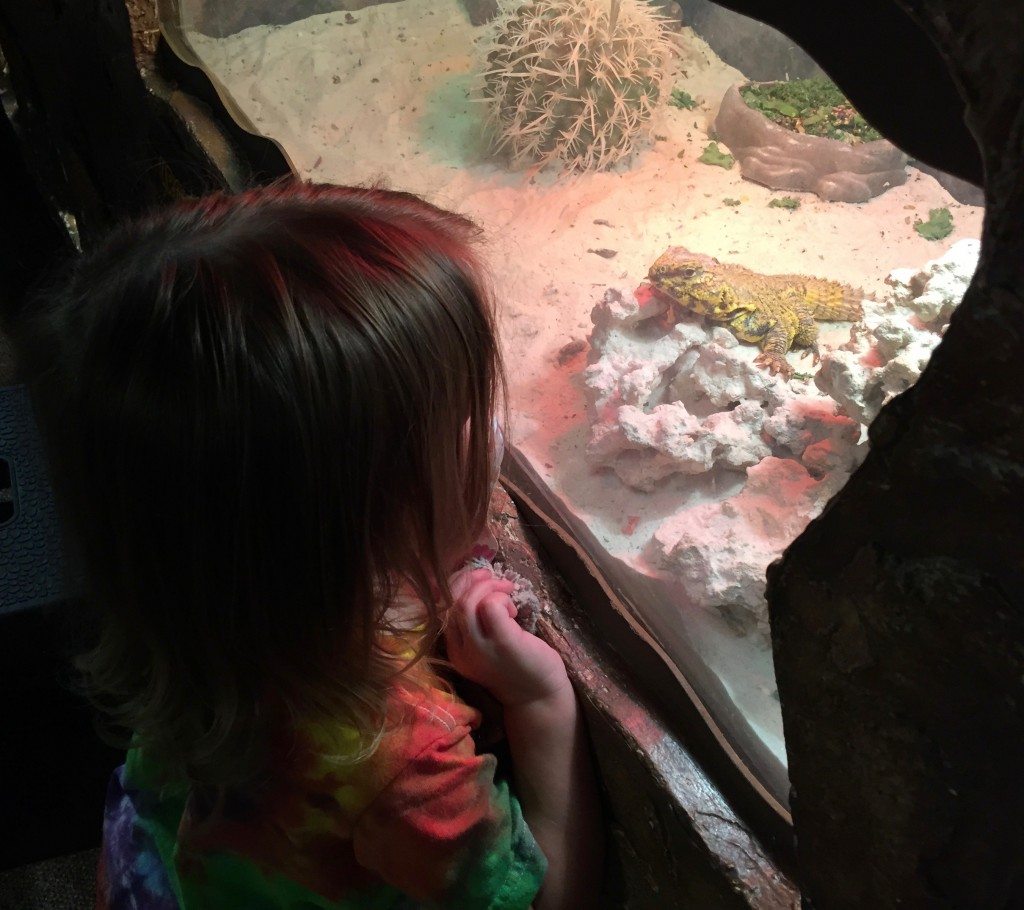 the lidkids playing in the grocery store after the hurricane had passed through.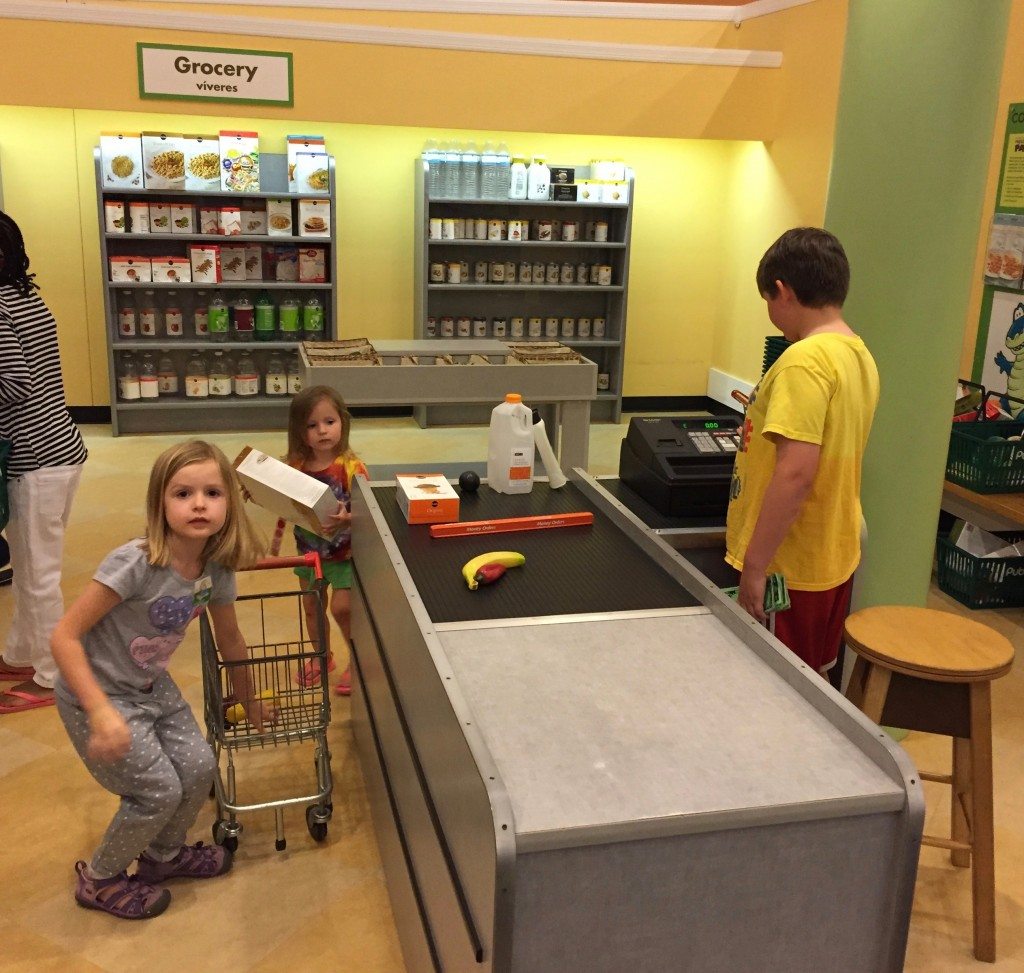 there were lots of building stations.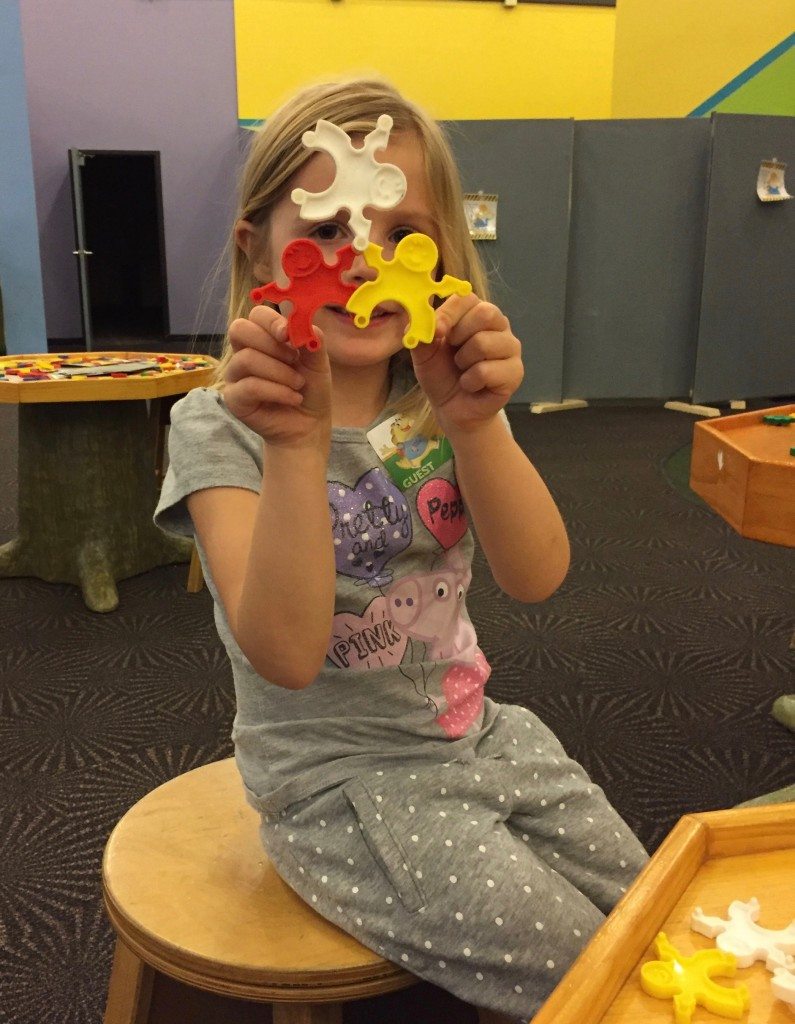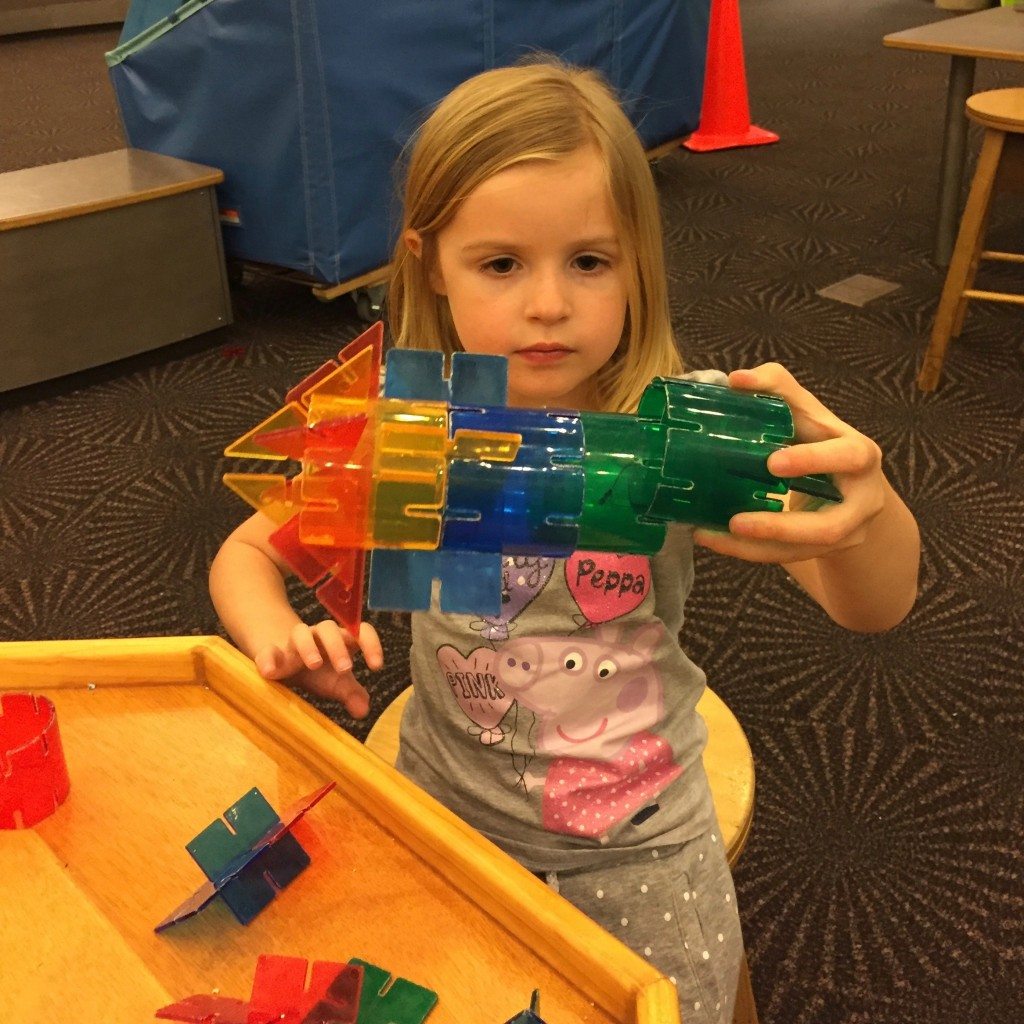 and a news room. anchorwoman anna.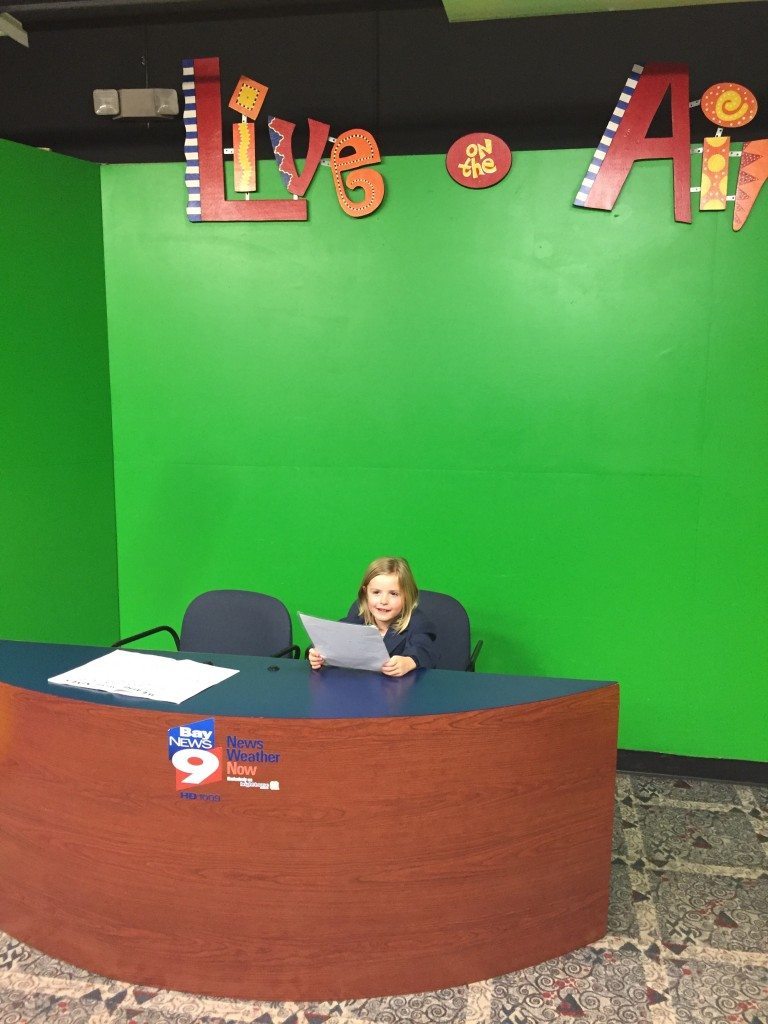 firewoman anna.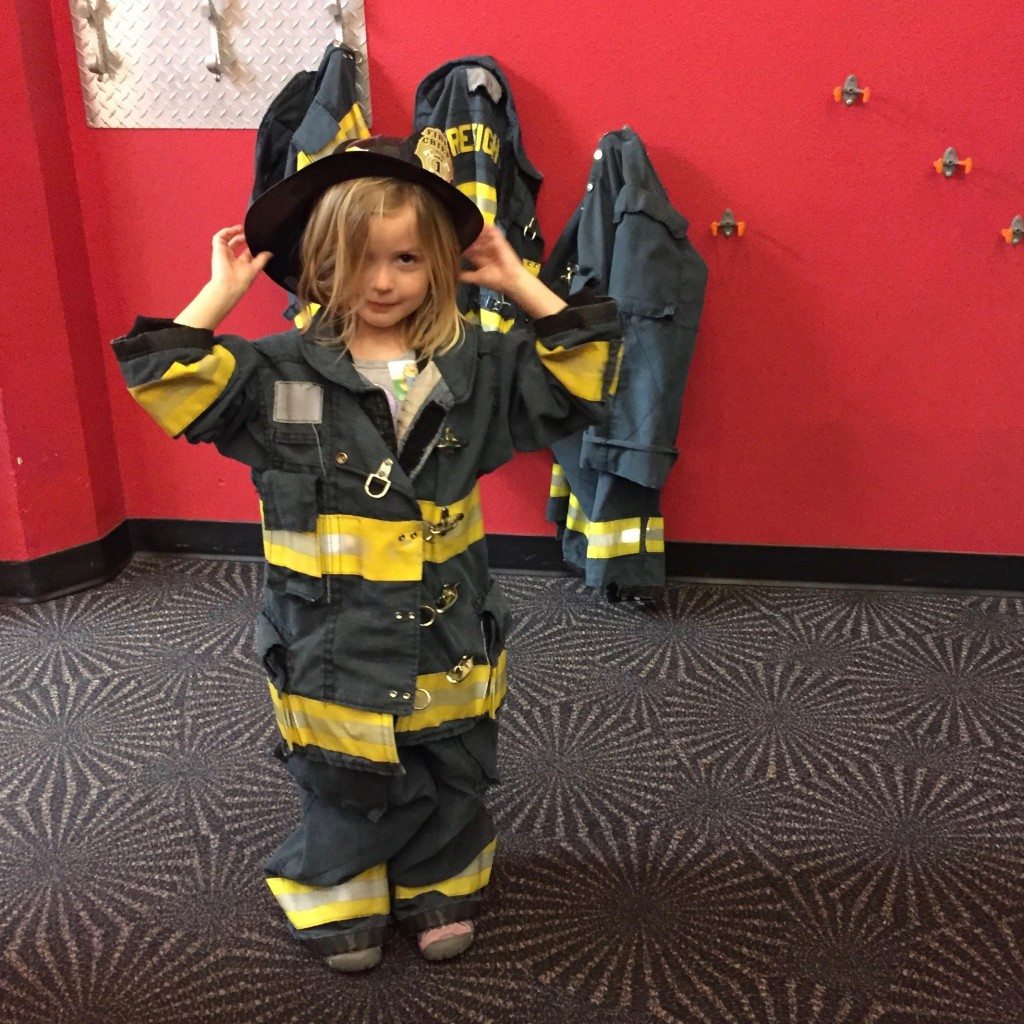 firewoman hazel.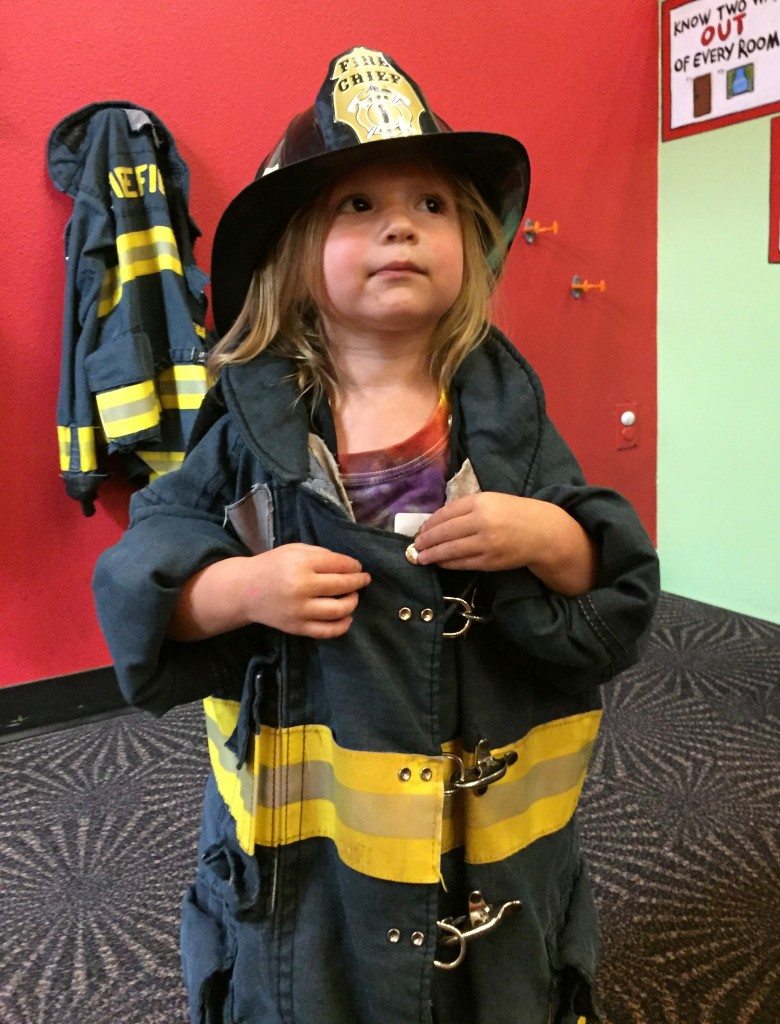 isaac, the teacher. hazel lasted about four seconds. but it made a good picture. 🙂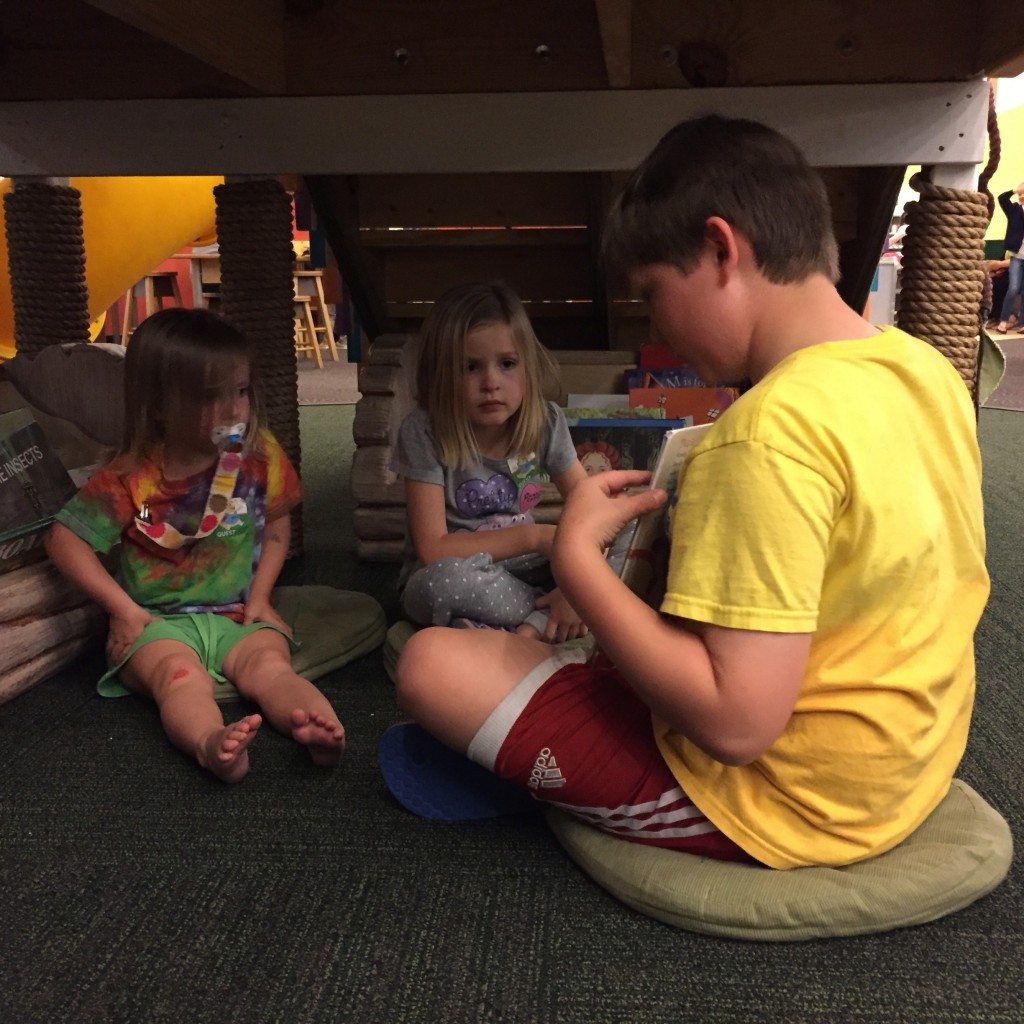 pizza chef hazel.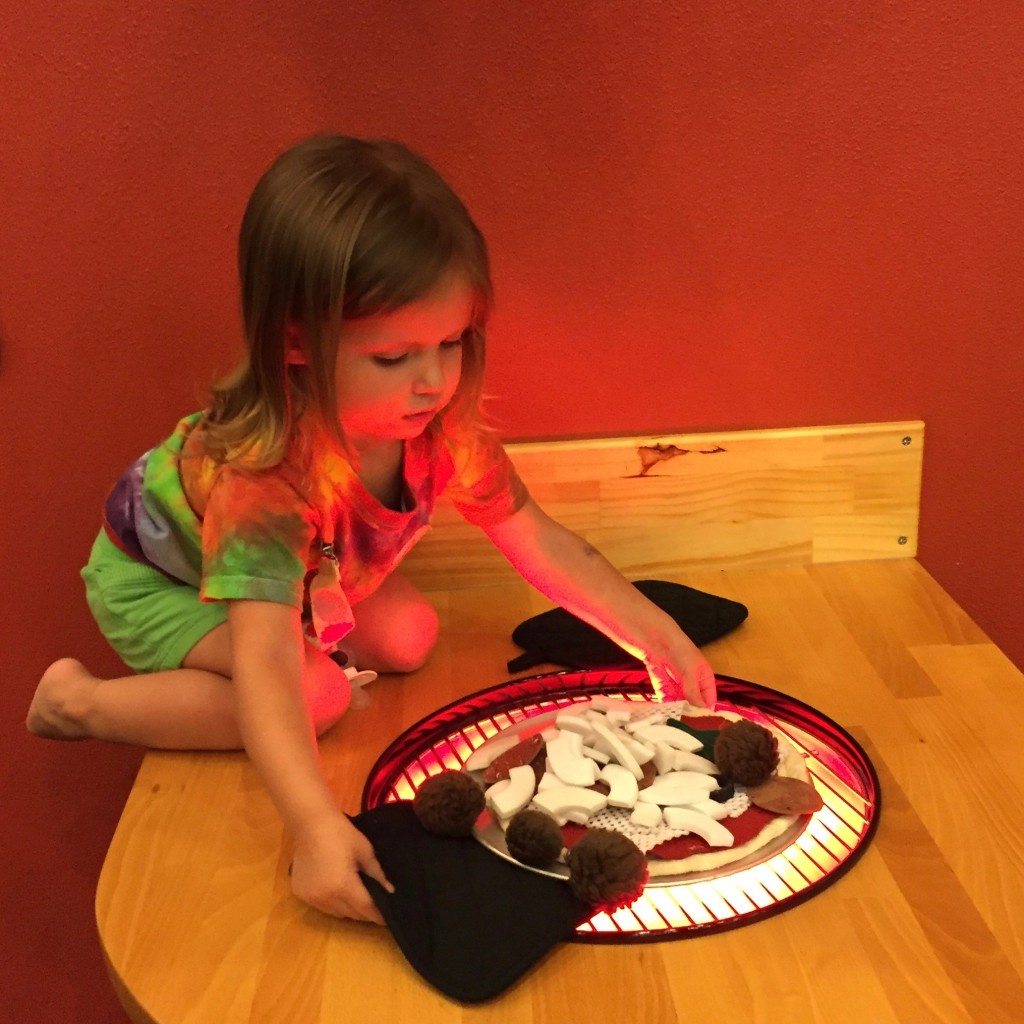 veterinarian anna.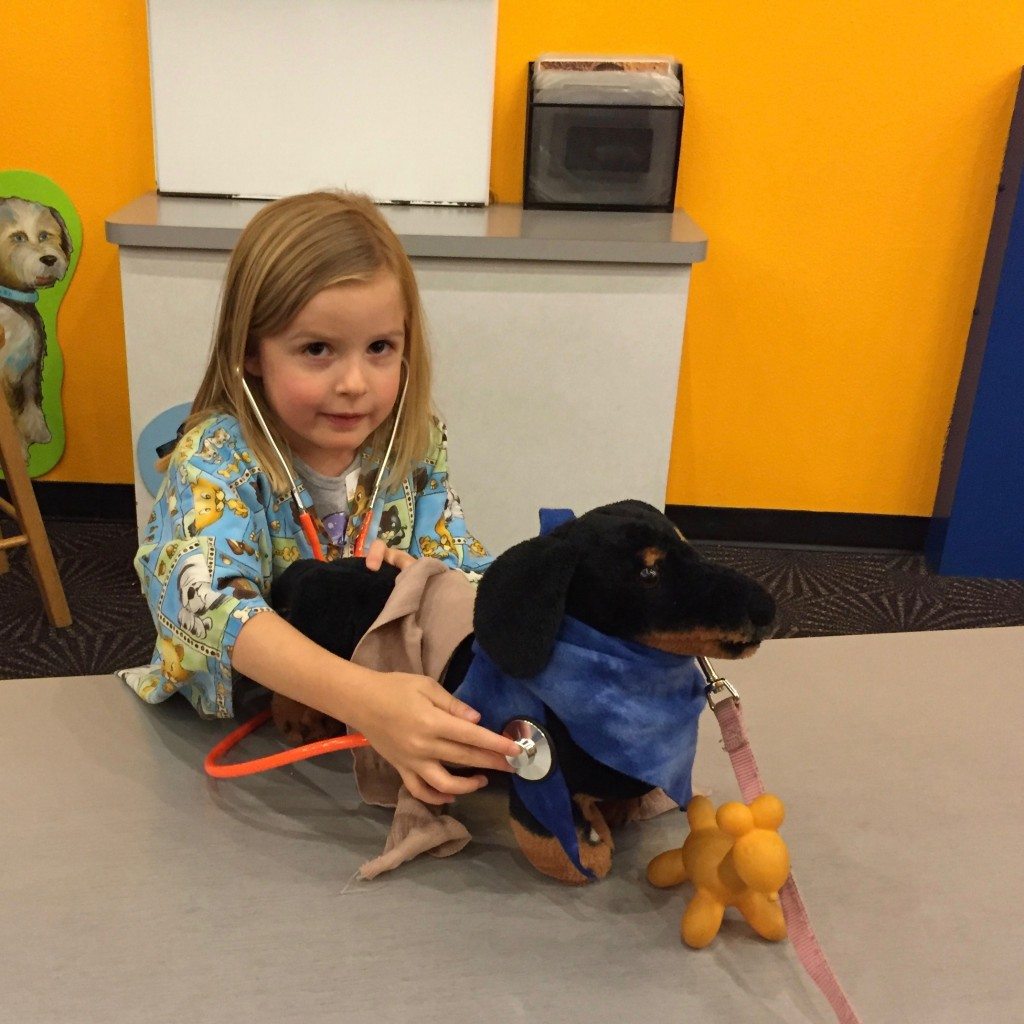 after the museum, we decided some ice cream was in order. we asked for a recommendation from the museum workers and they sent us down the street to this little location, which we had actually been to last year, when the girls and i were here for my gramma's memorial service. it was good then and it is good now. 🙂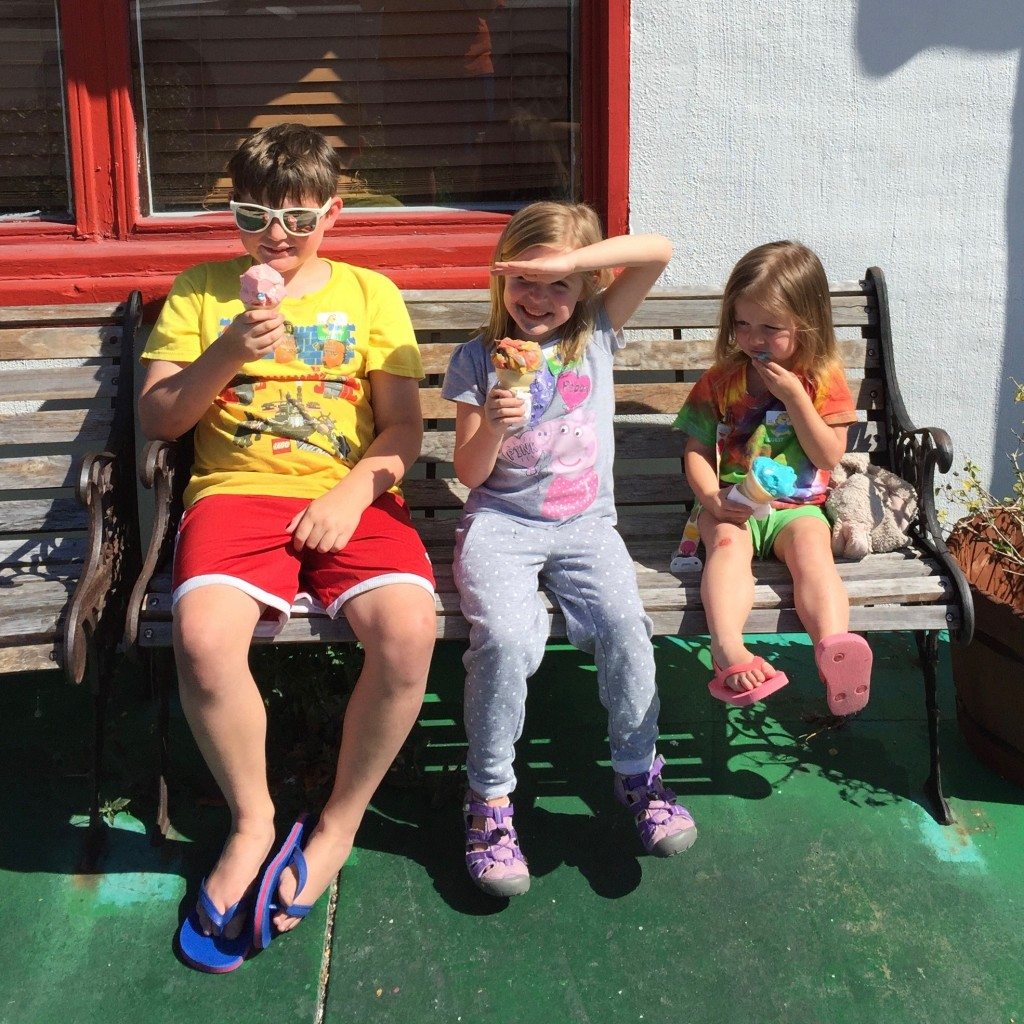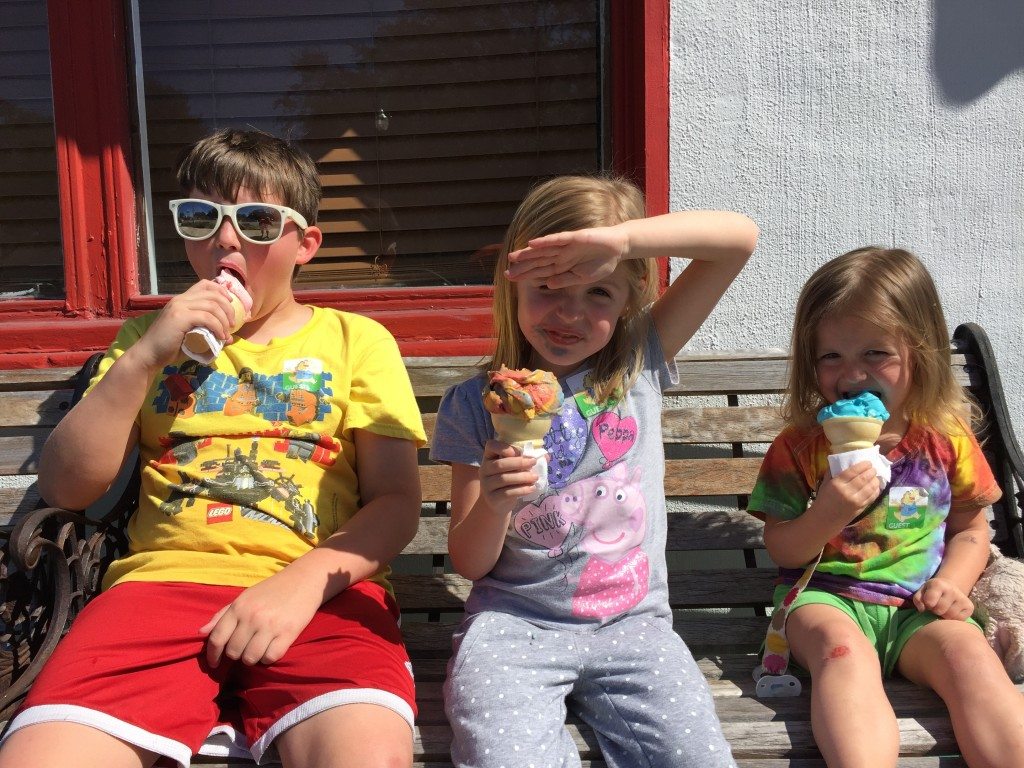 hazel is an absolute disaster.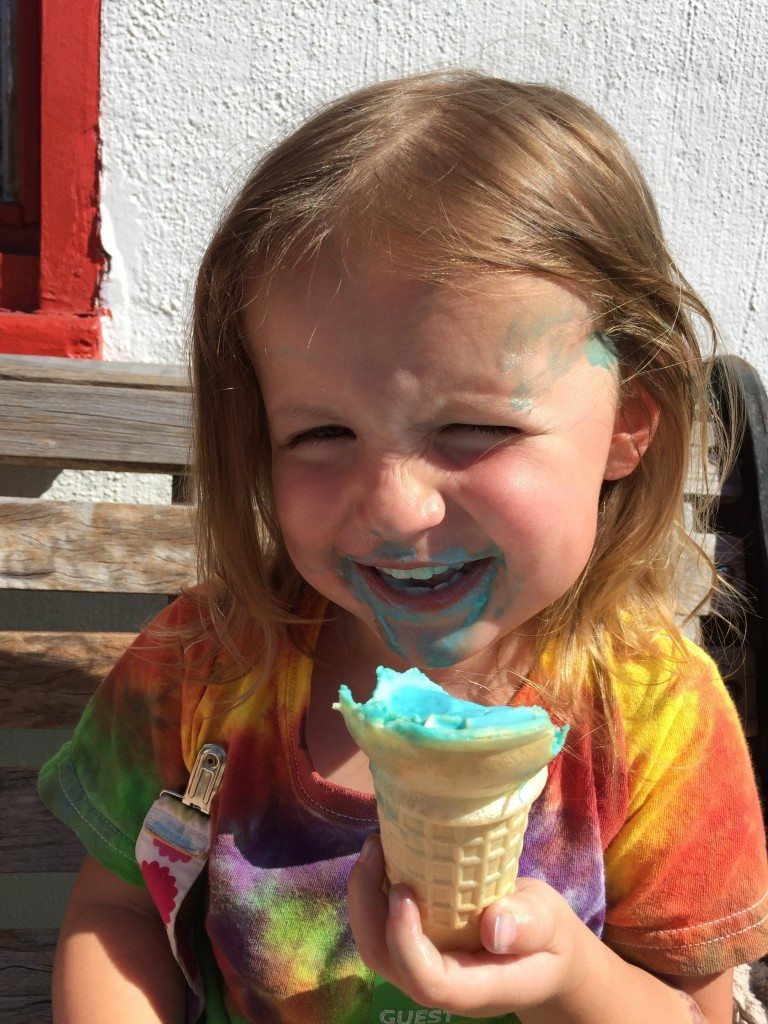 as we were loading up from ice cream, my dad texted that he was off work, so we met him for lunch. i know, i know. makes no sense. ok. let's call it early dinner. since we didn't have dinner later because we ate so much.
we went to mazzaro's italian market. it was crazy busy. and a little stressful. but sooo delicious. isaac ate the most ginormous piece of pizza of all time. i think it was like 6x8x1.5″.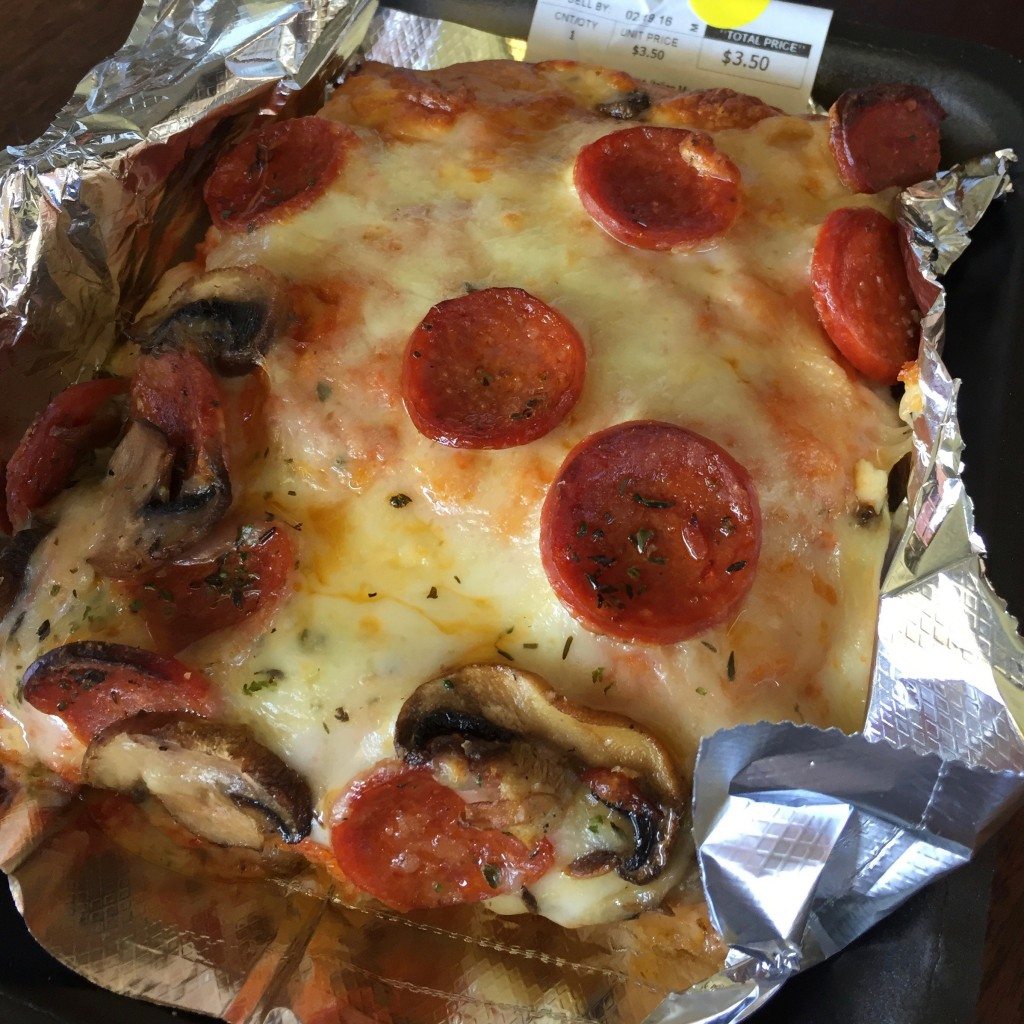 i ate the most delicious turkey sub of all time. with sun dried tomatoes and artichoke hearts.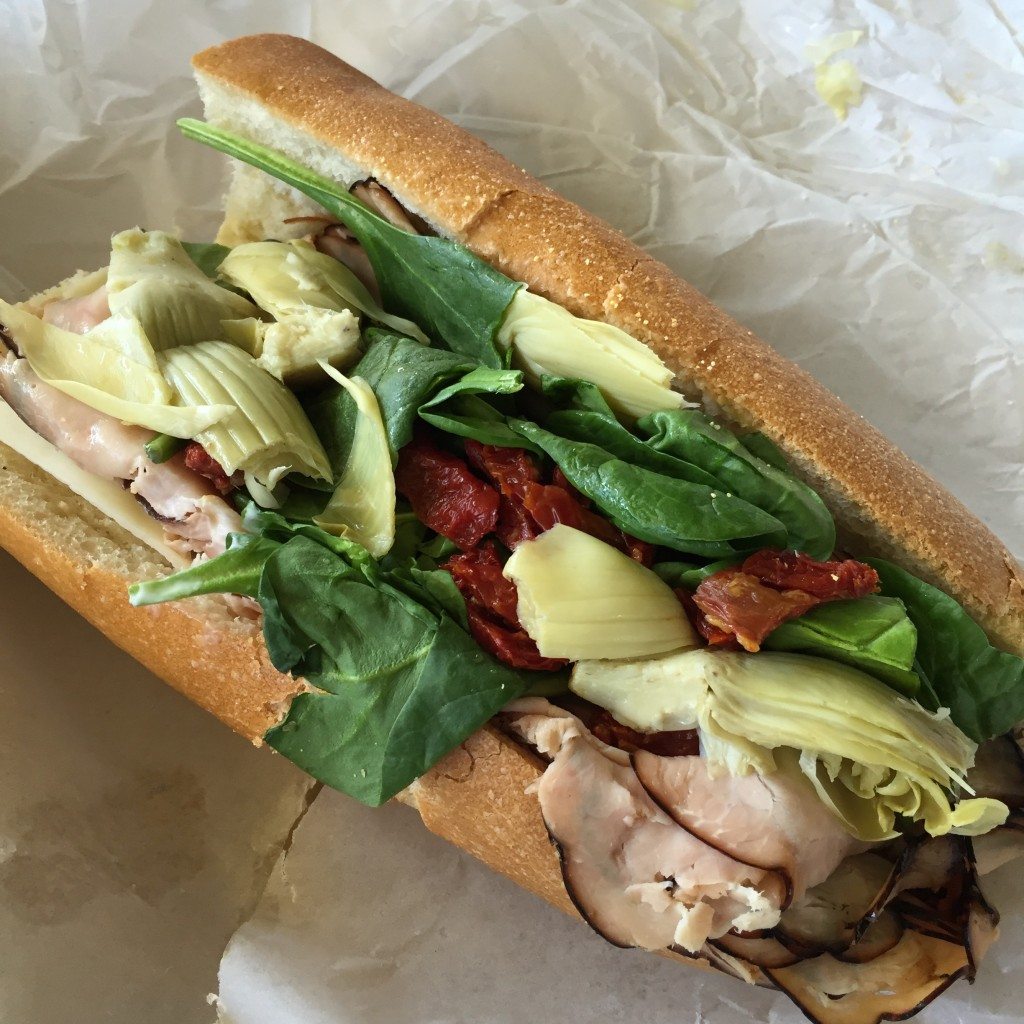 i was too stuffed for my dessert, so i brought it home to eat later. and it was also delicious. i love cannoli.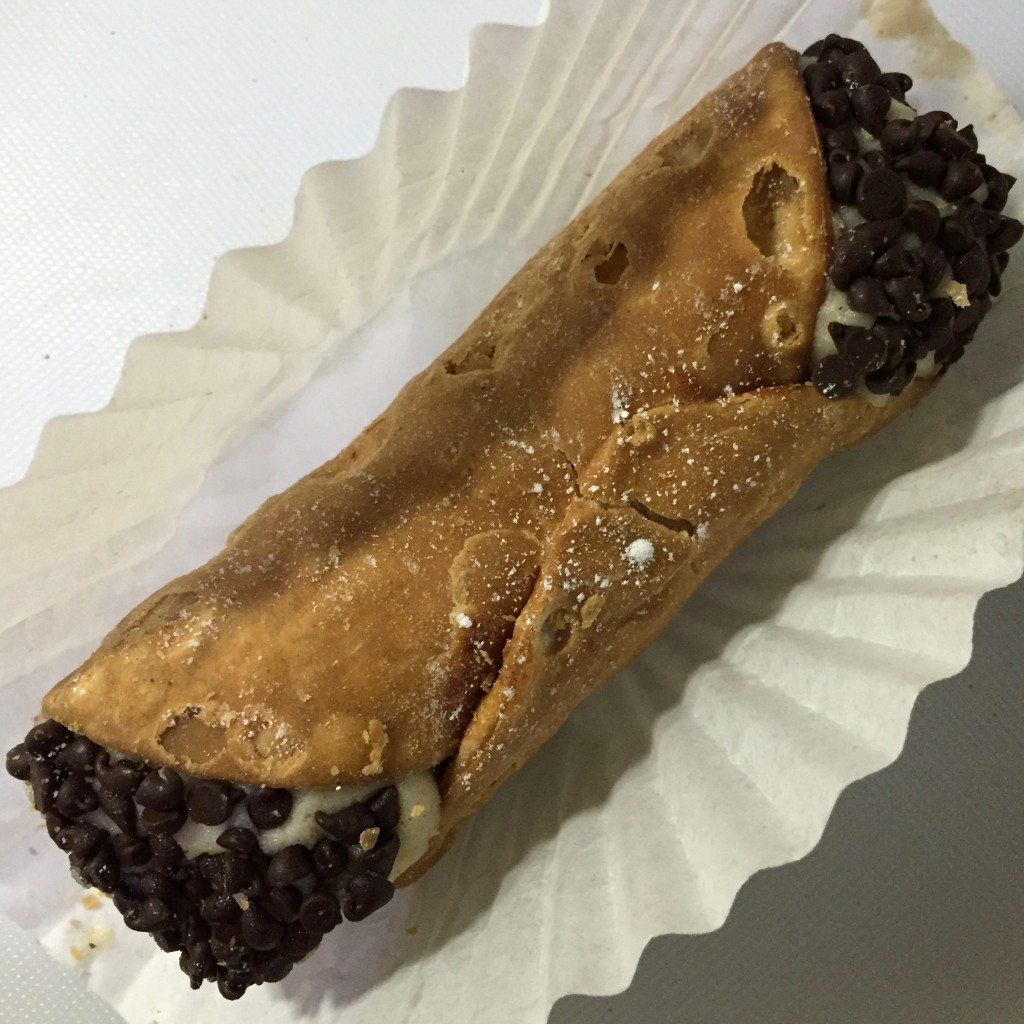 we said a last goodbye to my dad and since we were in the neighborhood, stopped by to see my stepdad's sister (who let us set up camp at her place earlier in the week even though she wasn't there). finally, we hopped on the road and headed north, to homosassa state park… and that is where my next tale will pick up…