for our labor day weekend activities, we decided to visit a couple of lighthouses.
first up, on saturday, we went to the cape neddick nubble light house, about 10 minutes away.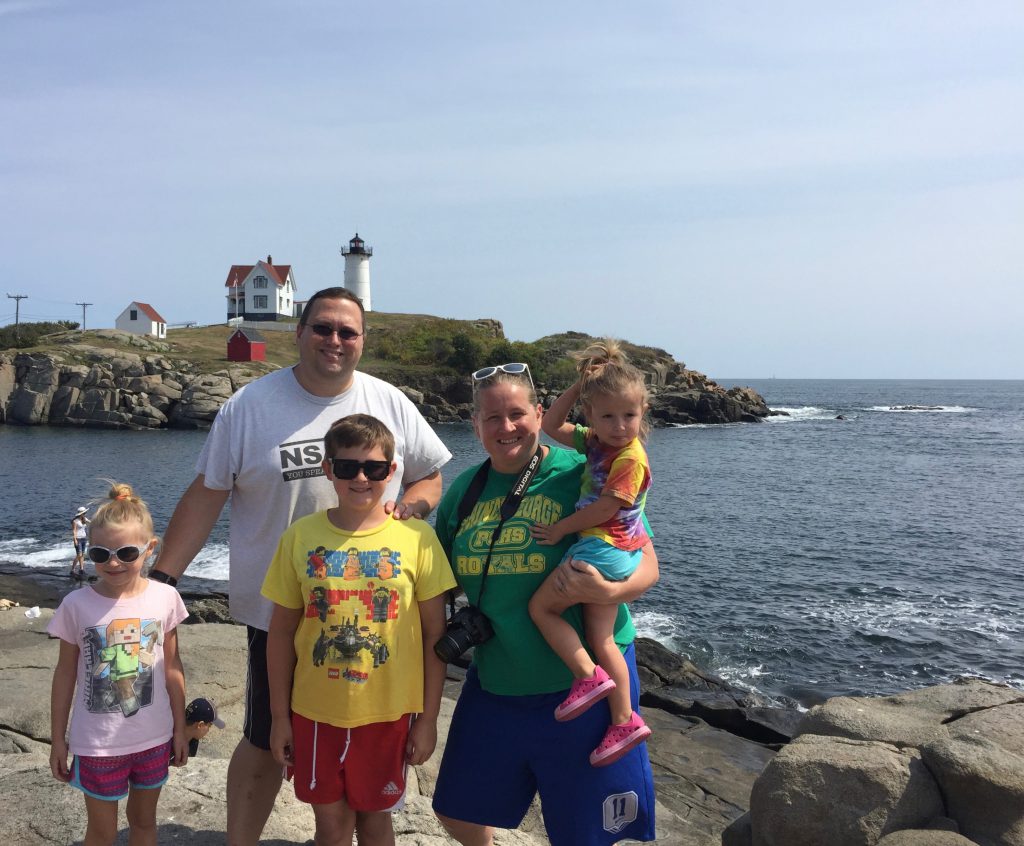 the kids had a blast climbing over all of the rocks.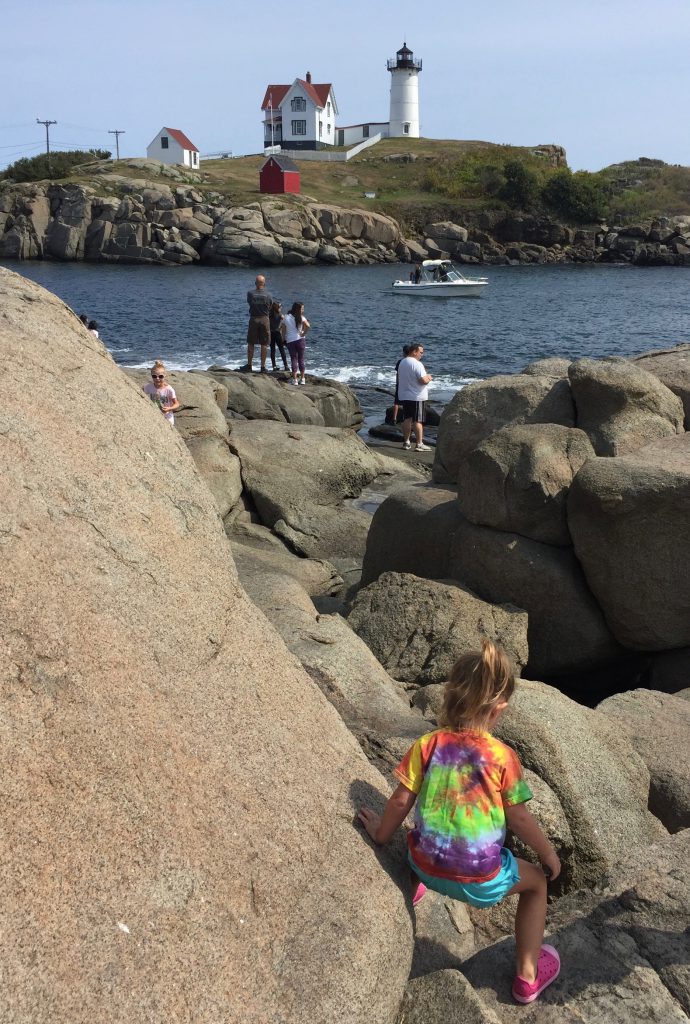 the lighthouse was very pretty, but it's on a tiny little island, so you have to view from the mainland.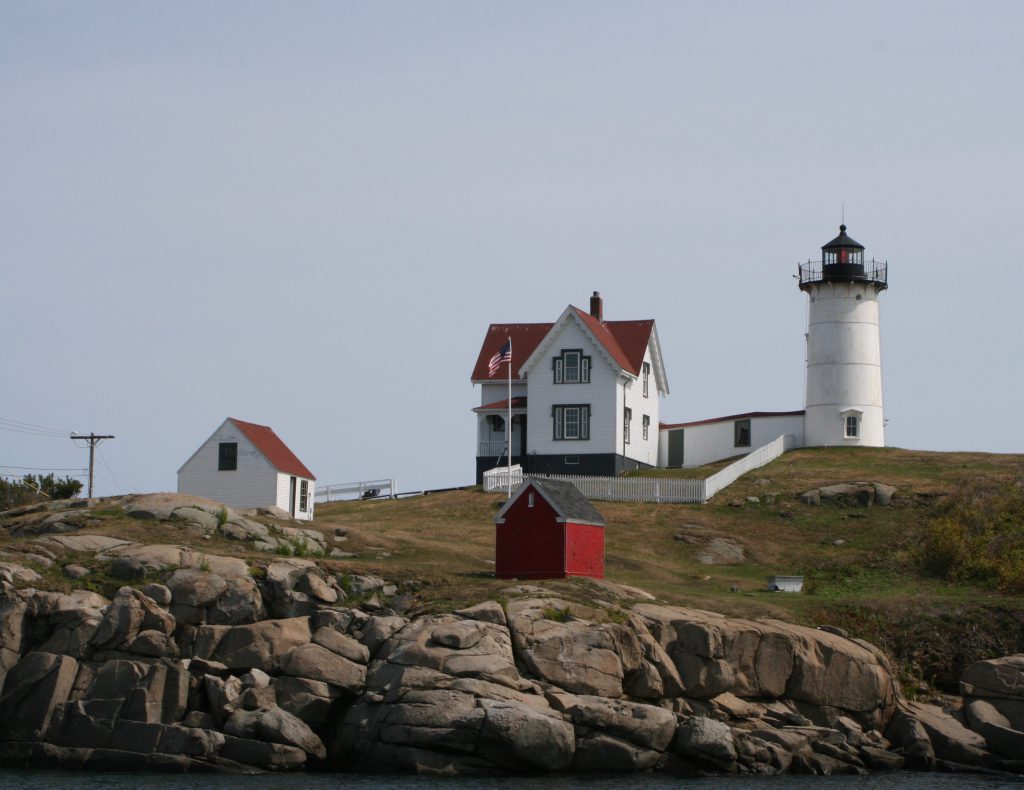 i took a million pics.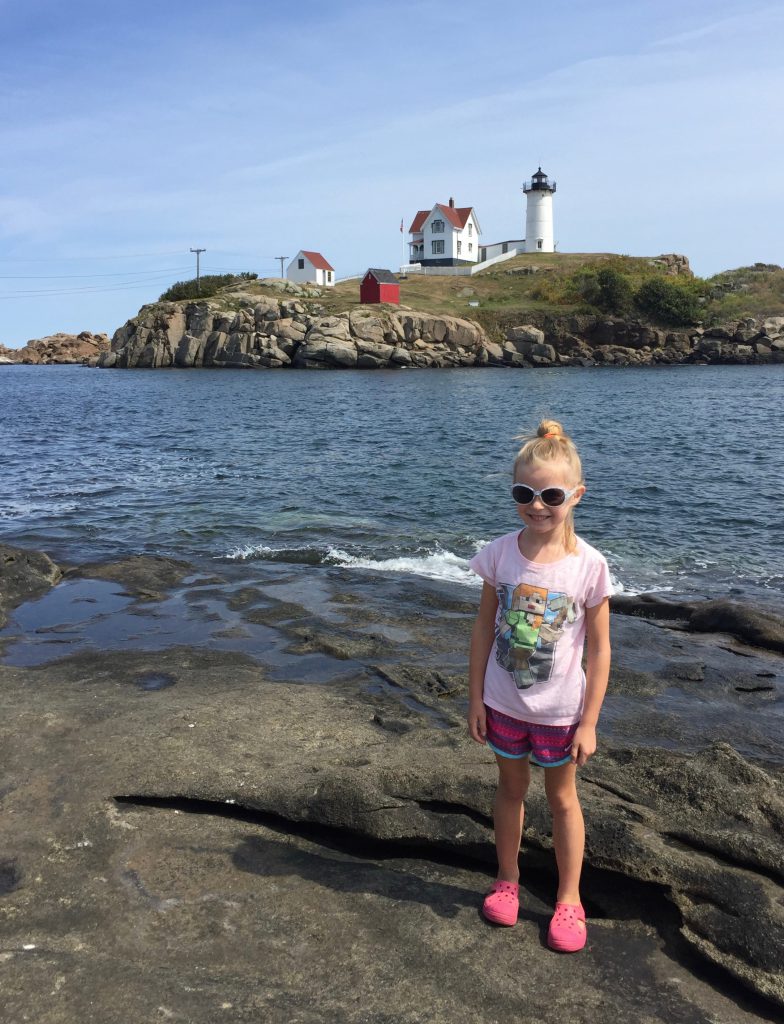 the official instagram pic from the day: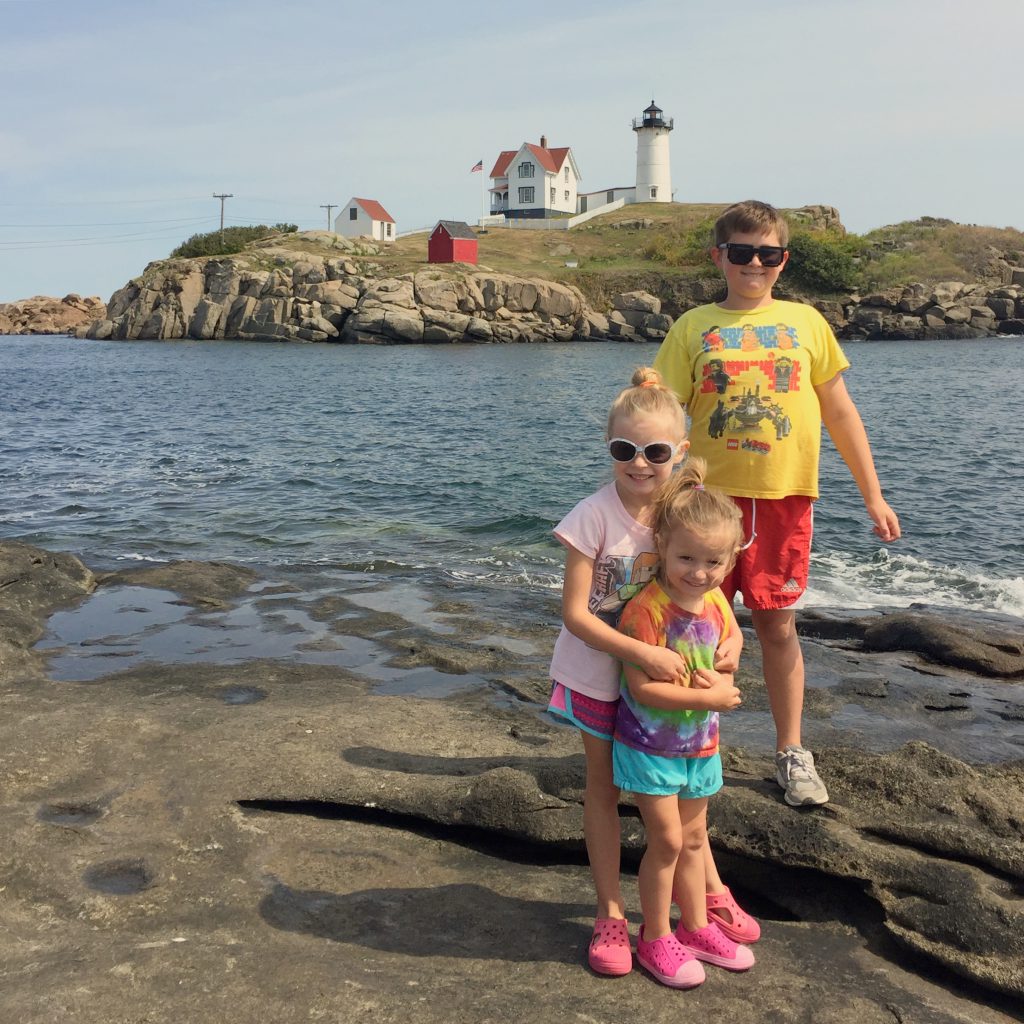 dad and the climbers.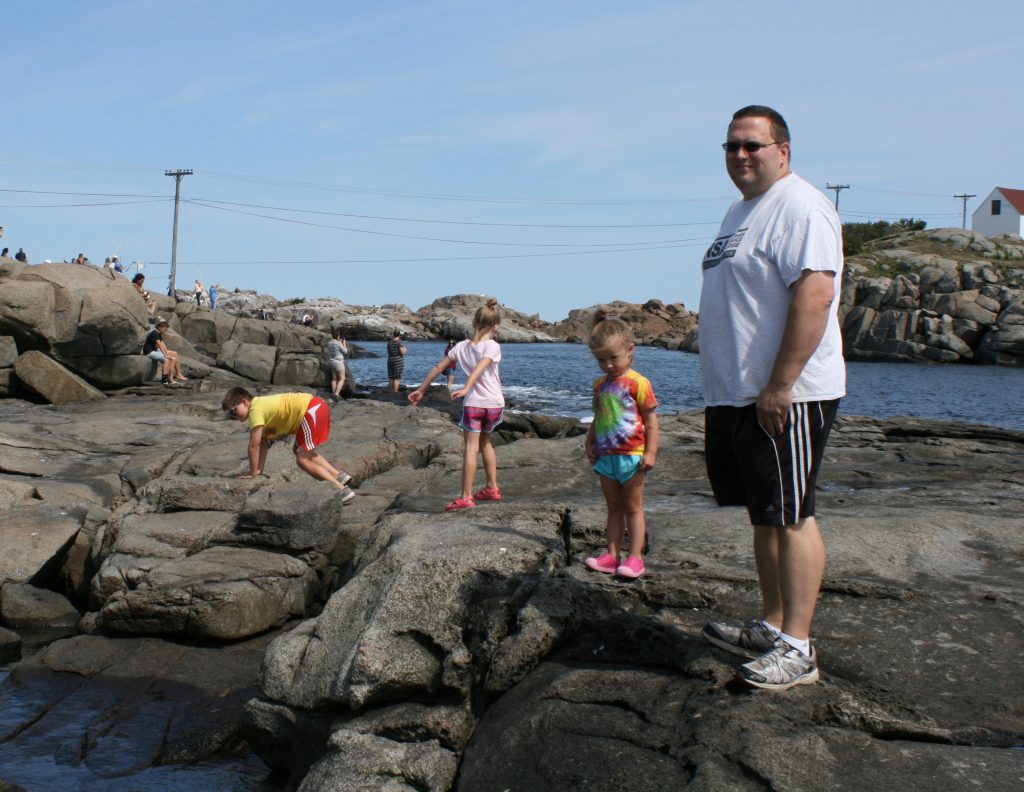 so picture perfect.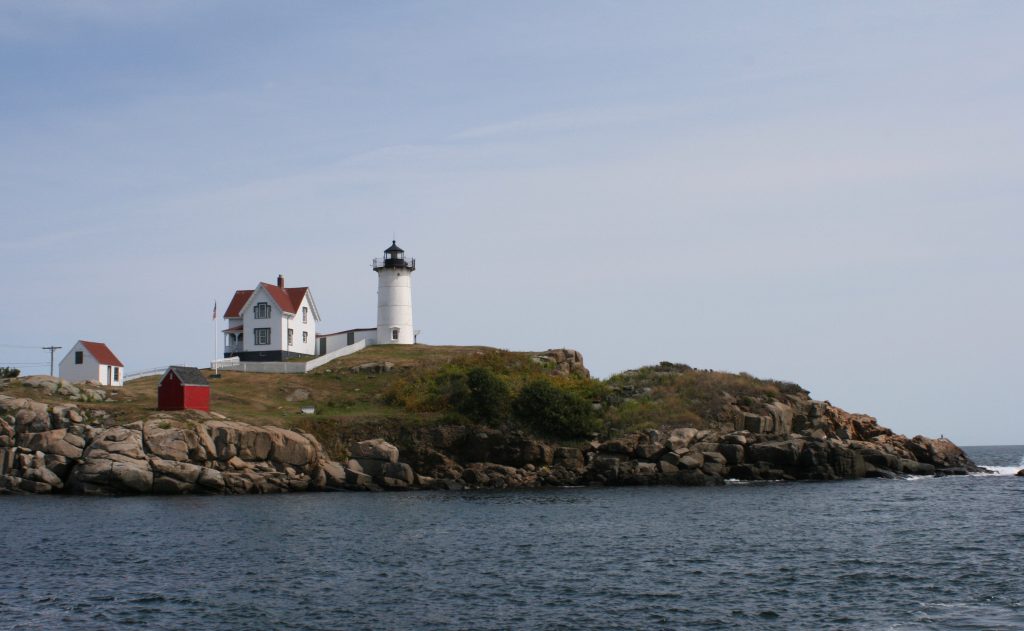 more action shots of the hoppers and climbers.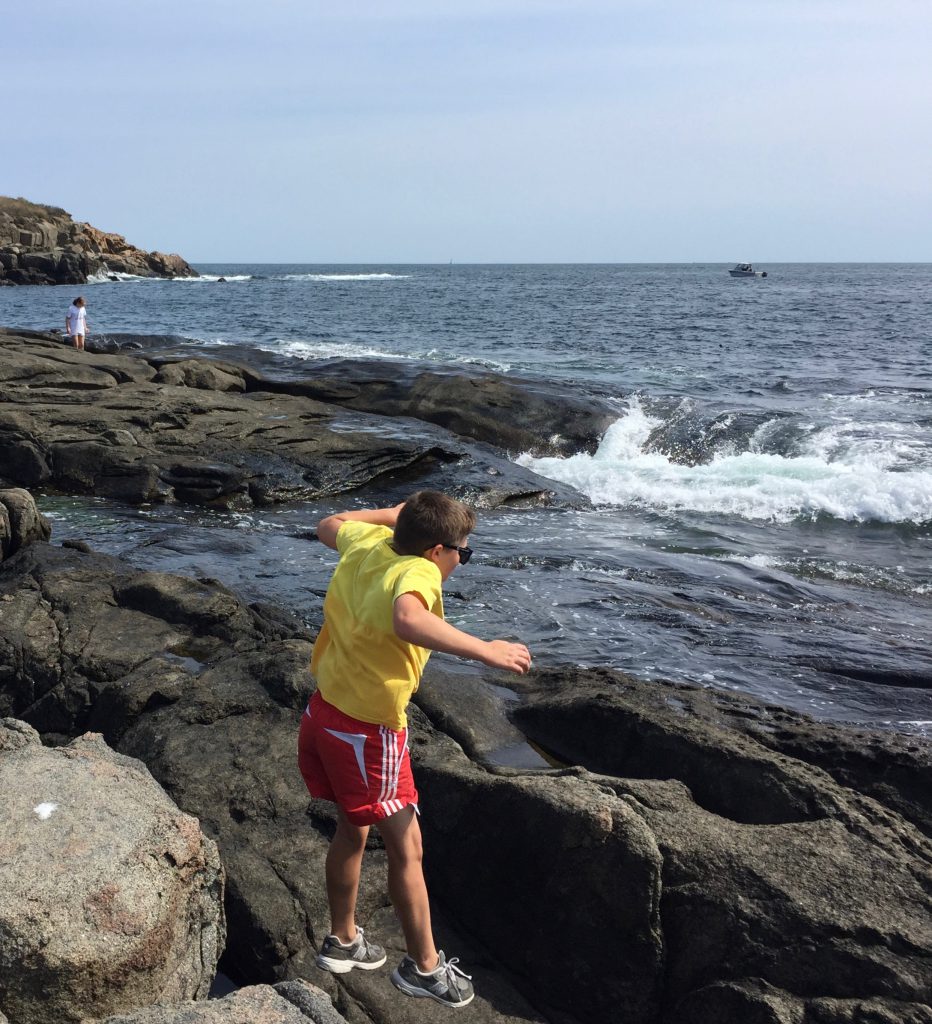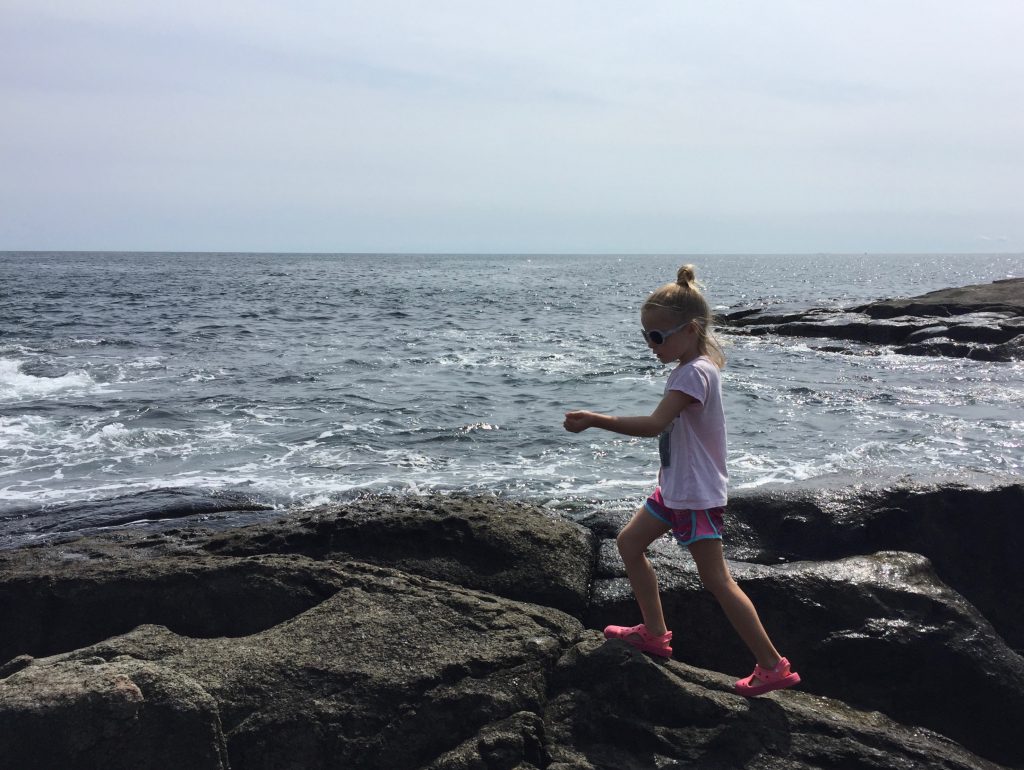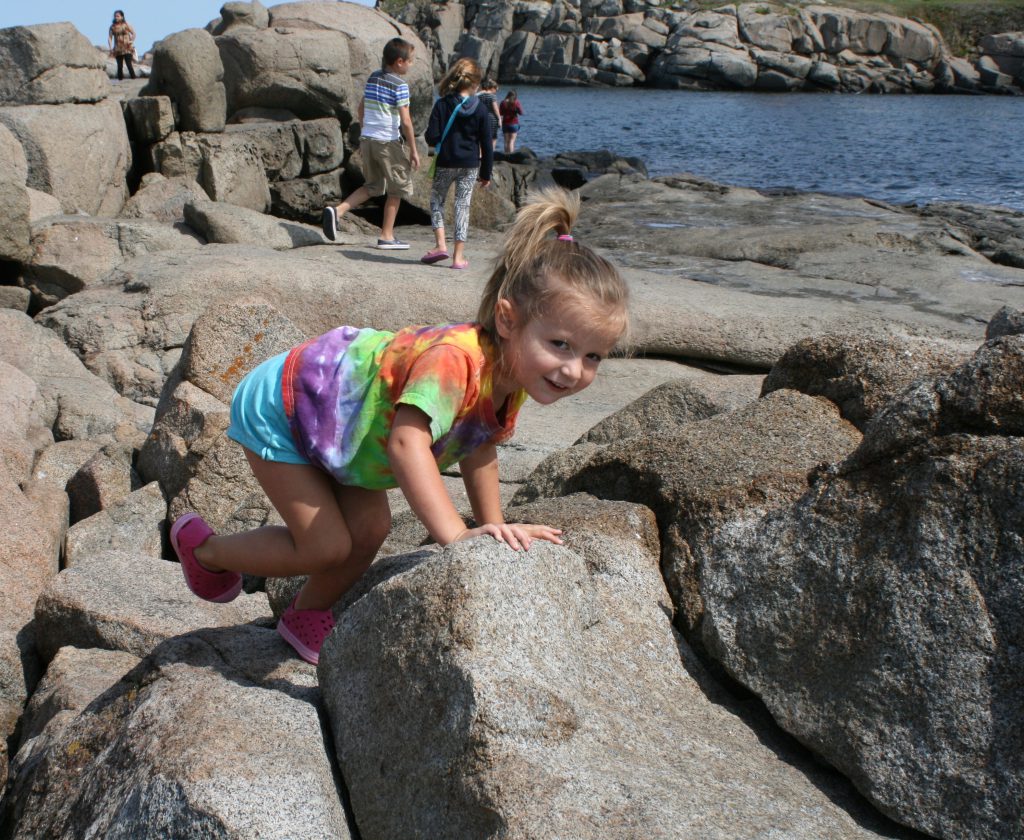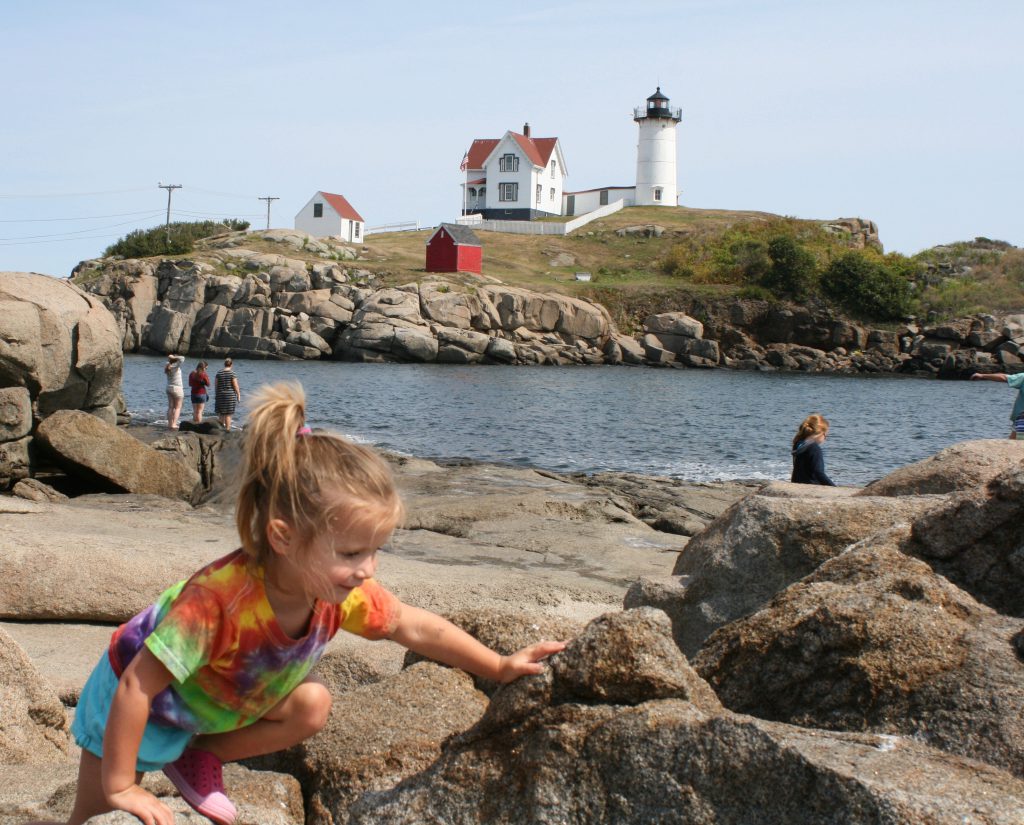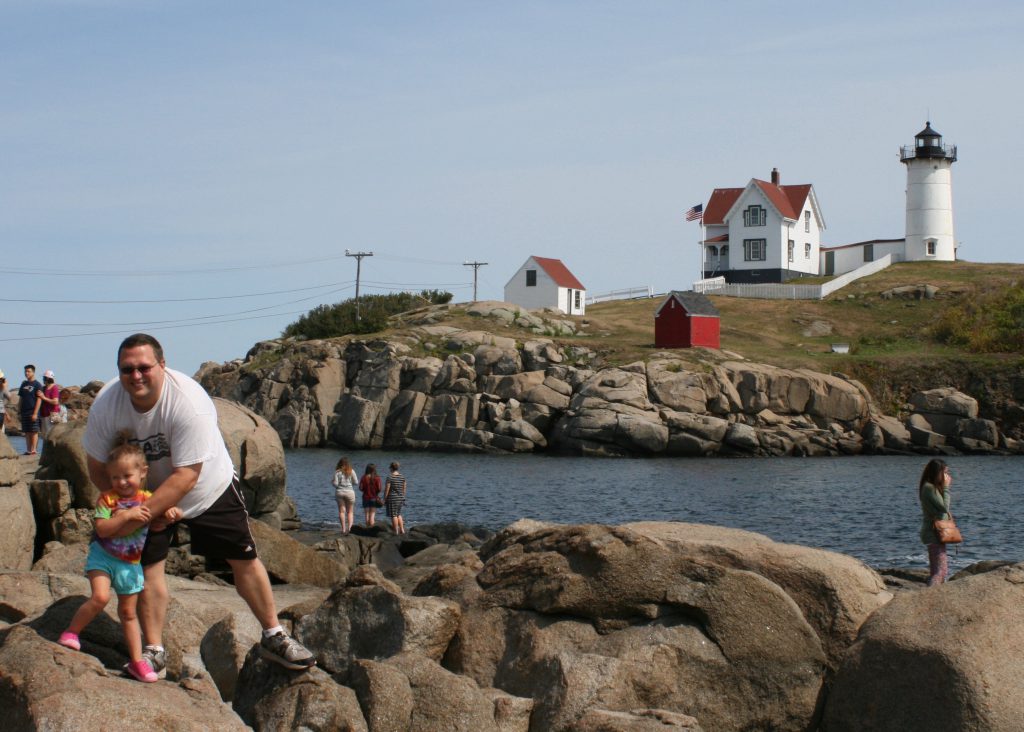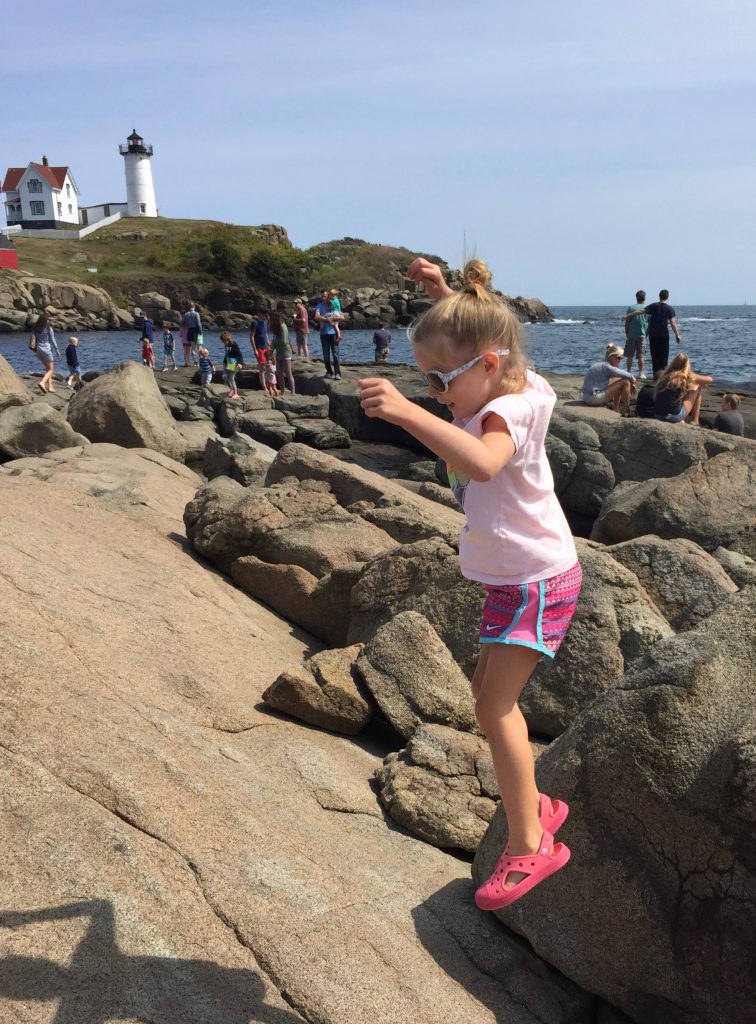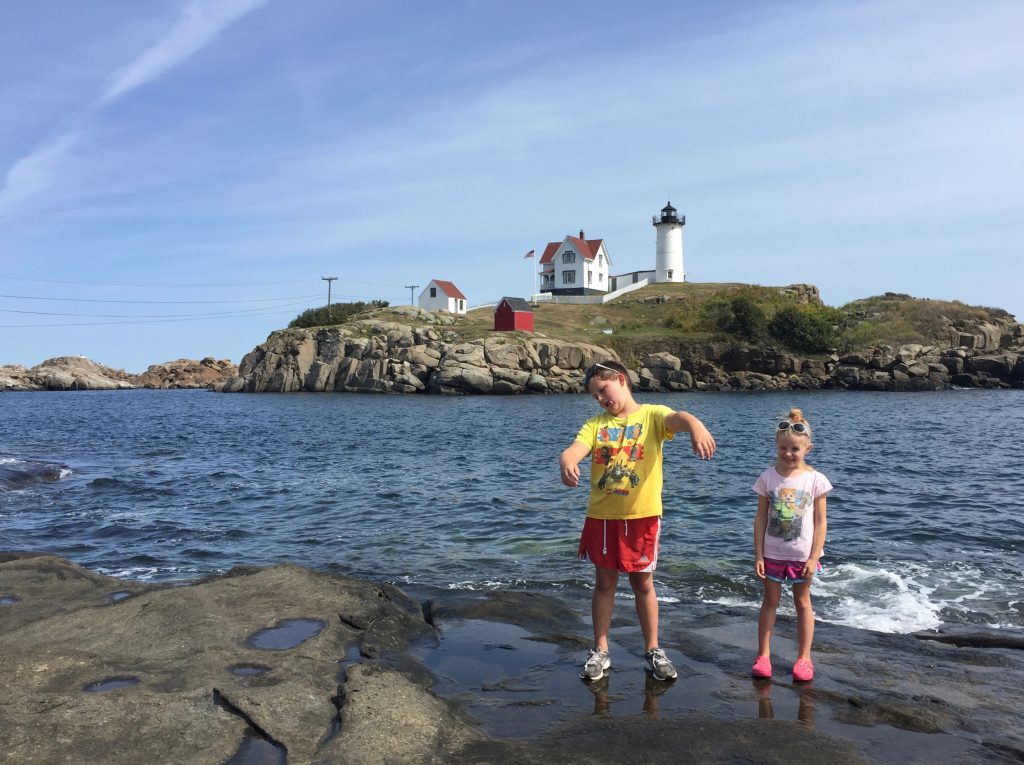 (and sliders).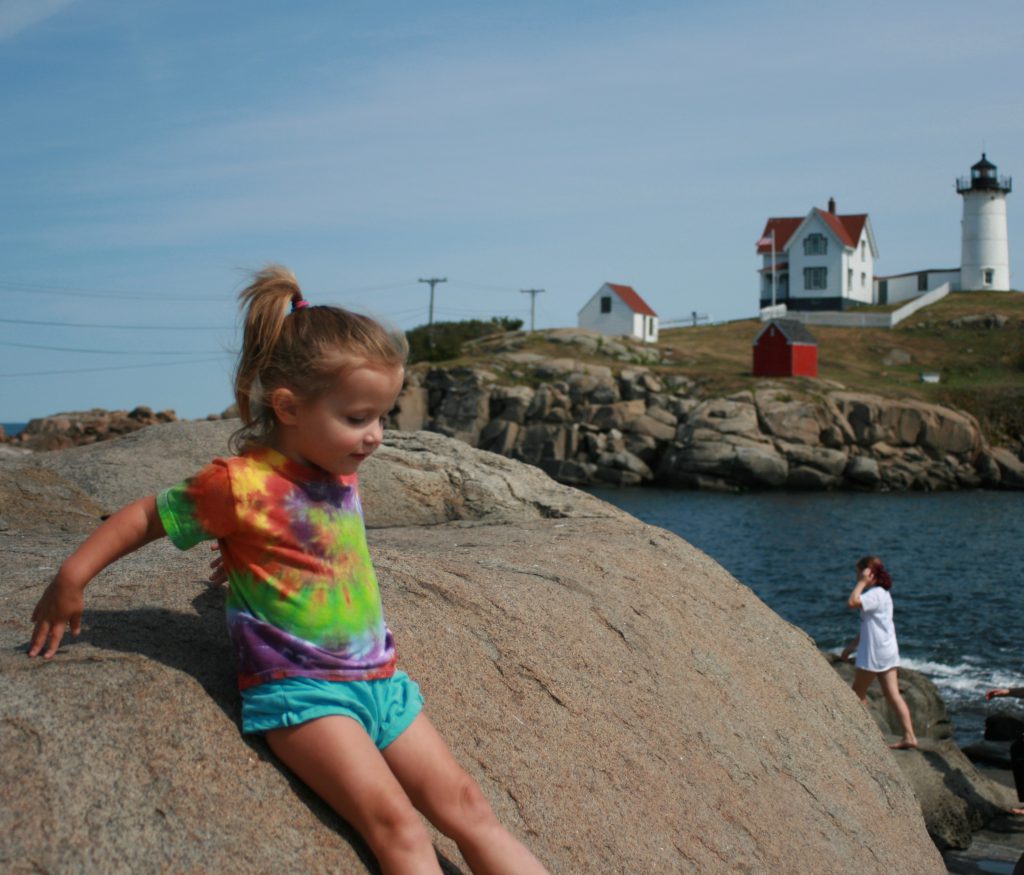 we wandered around to the "backside" of the viewing area and the kids played on the rocks some more. and sat so cute for this picture, staring off at a bird poop covered island.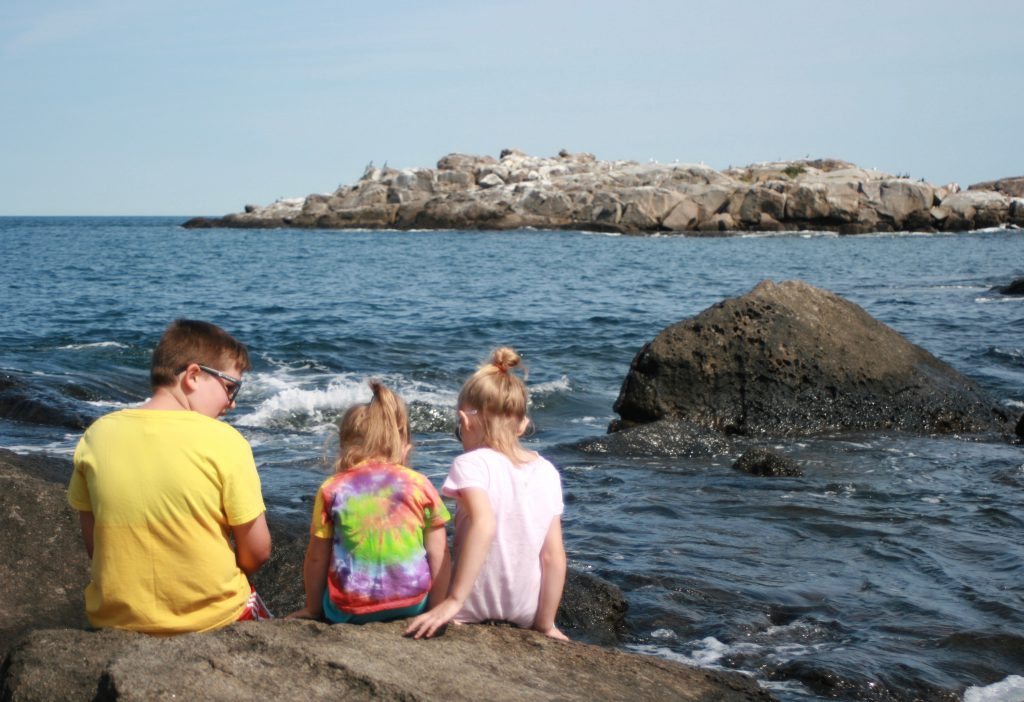 found this cute little painting, hidden away in the rocks.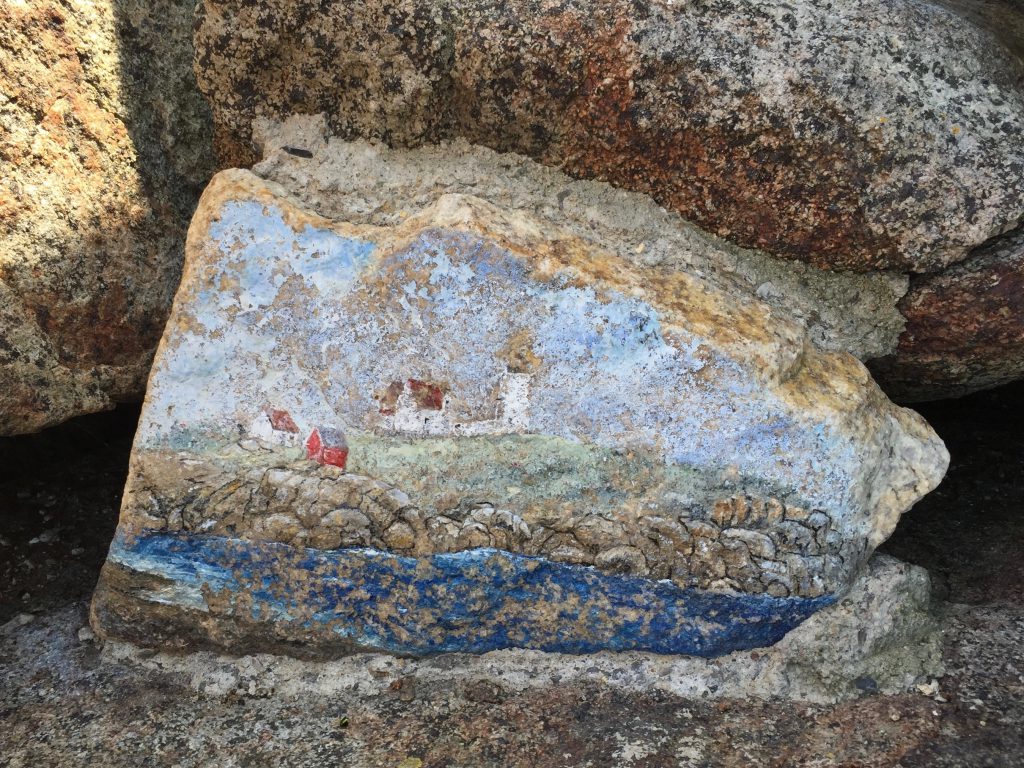 everything was swell until one lid kid fell into a little tide pool area. (it was anna). it was a little chilly and scary. so, that pretty much ended our day there. on the way home, we stopped in ogunquit, only because the opportunity to park in a 30 minute parking spot became miraculously available as we passed by. it was directly in front of a bakery. so, anna got a cookie that was bigger than her head.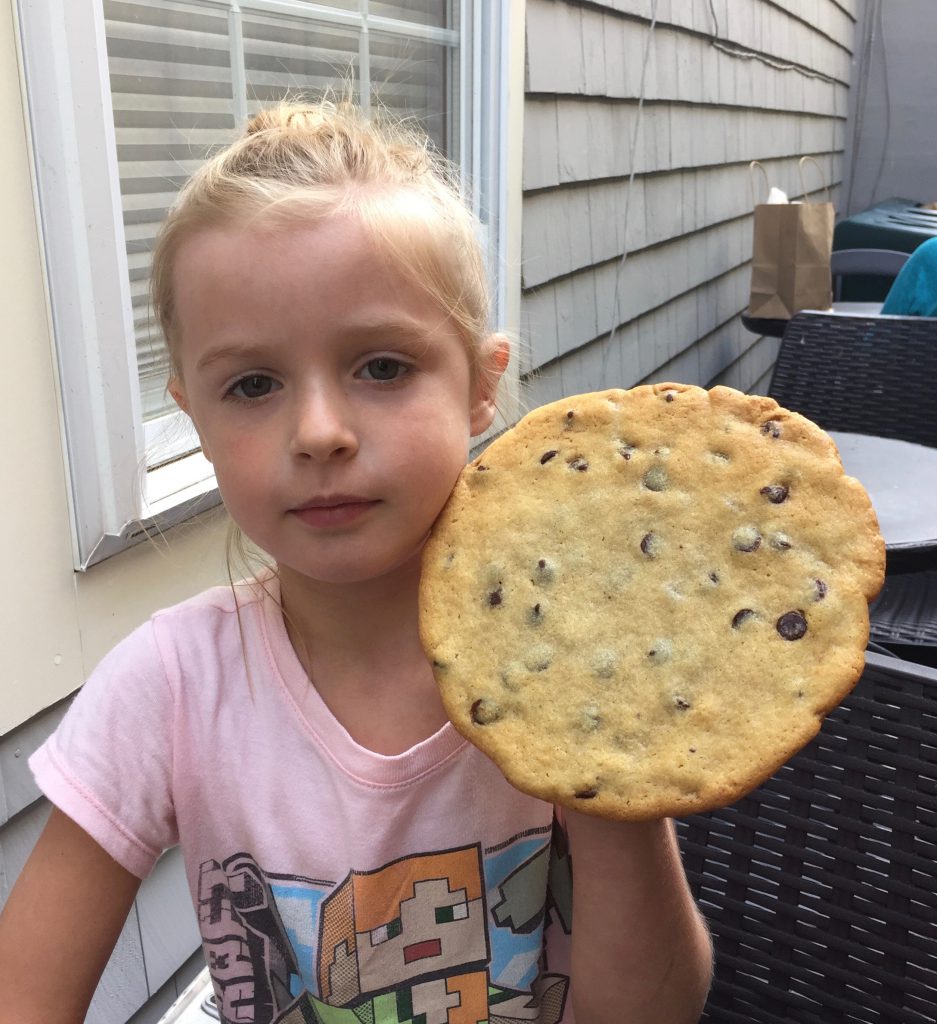 and ike and hazel opted for delicious cupcakes.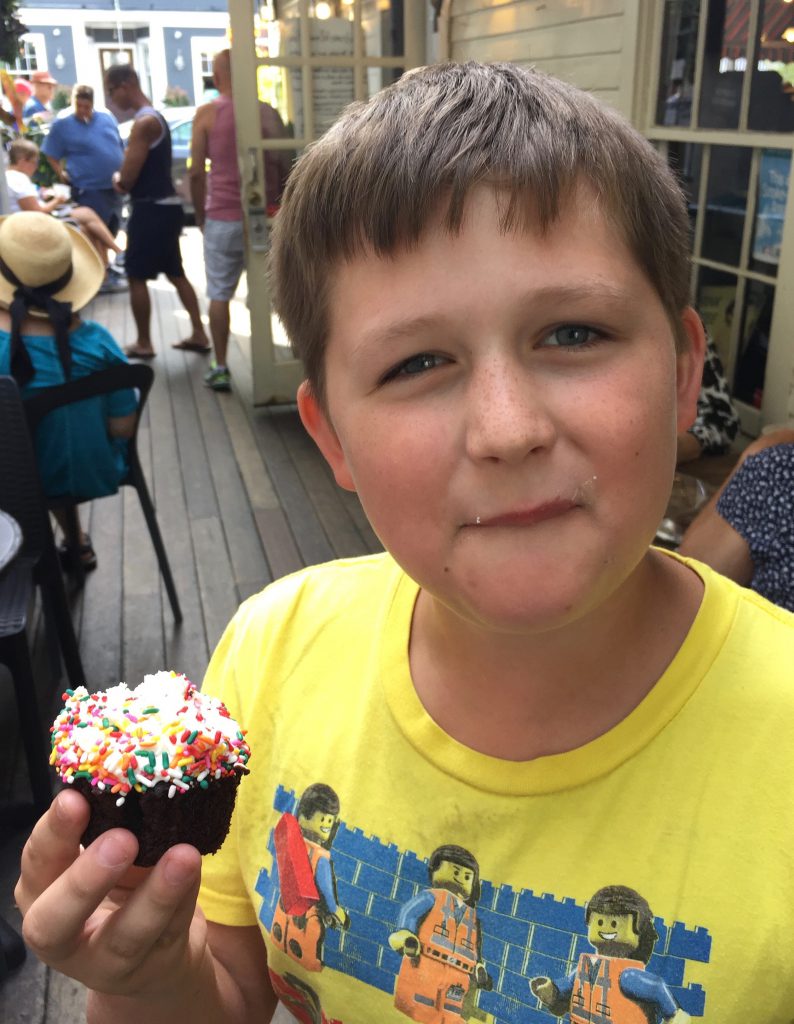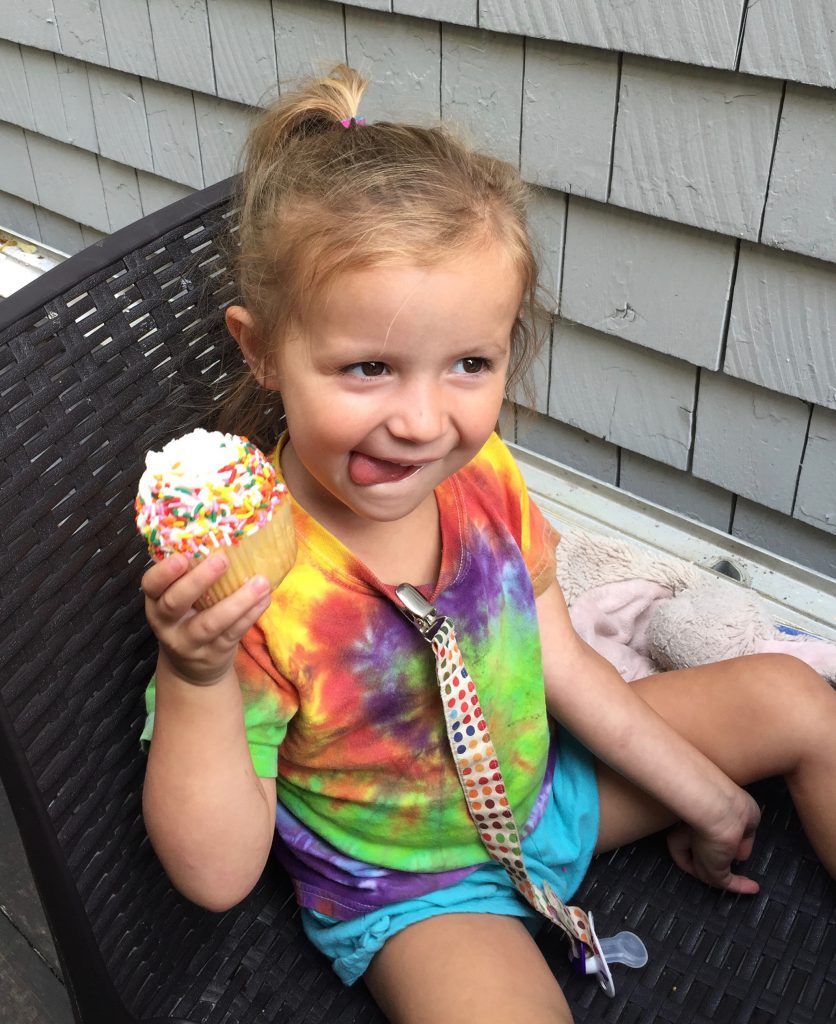 we played in a toy store for a bit, before heading back to the campsite for a relaxing evening.
on sunday, we contemplated many options, before decided to visit another lighthouse. the kids were excited to play on more rocks. and i was excited to see another lighthouse. :). this time, we went to the portland head light, which is very super-touristy, and about 45 minutes away.
we scored a nearby parking spot, so that was pretty sweet. and we could walk right up to and touch this one.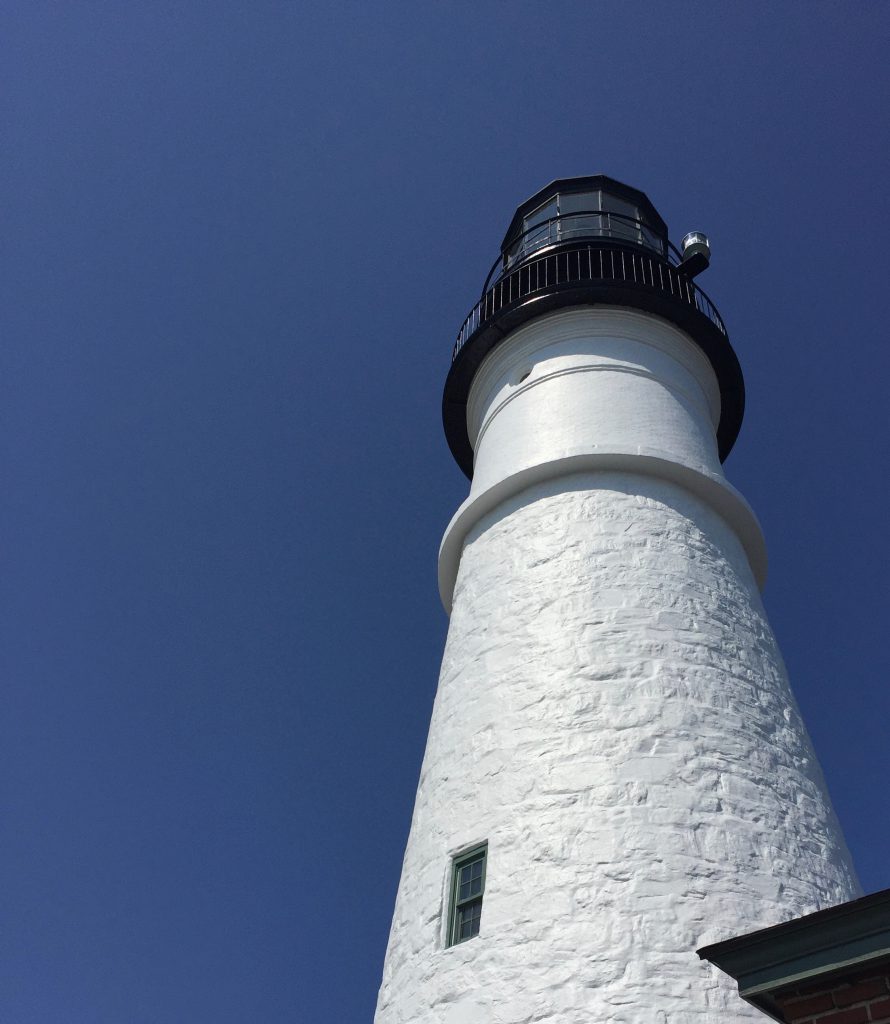 we wandered around for a bit, checking out the view of the waters from the lighthouse. this sign was sad.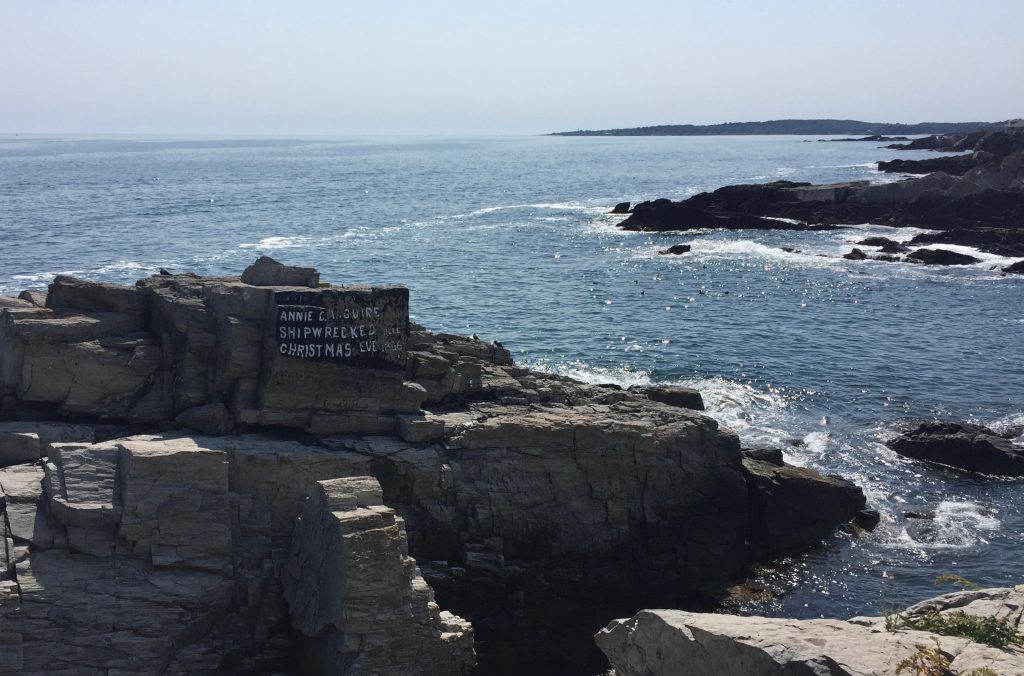 selfie with the boy and a lighthouse.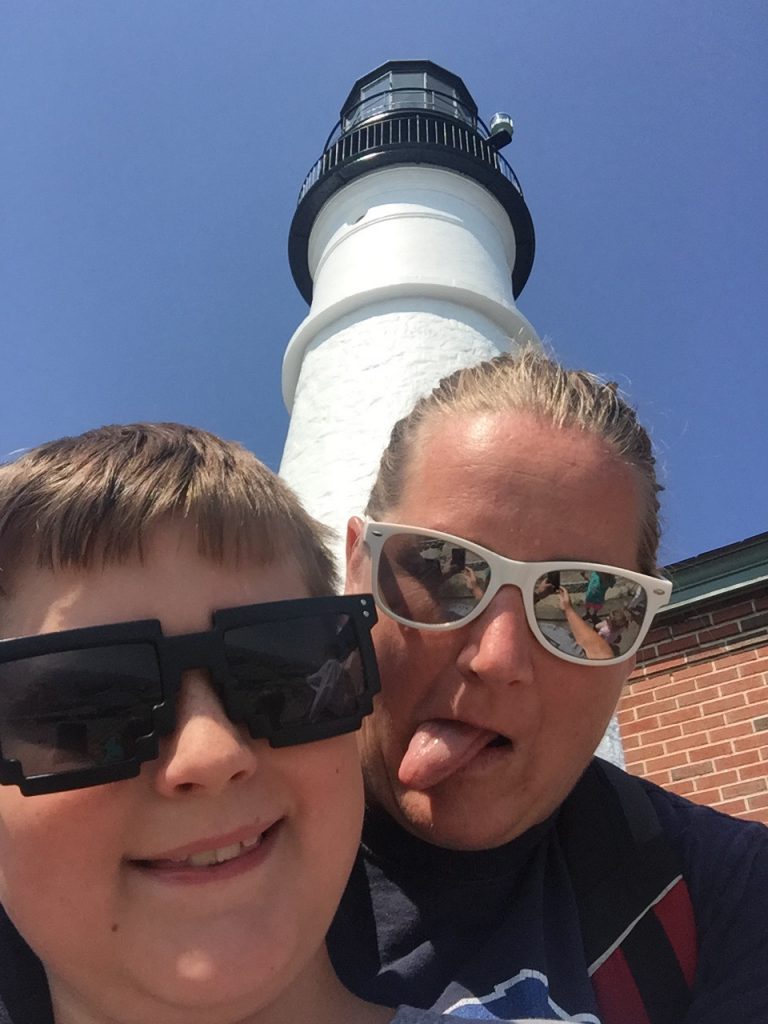 then it was photography time. i was testing out my fancy pants camera, but i was having a hard time focusing, mostly because it was sunny and bright and i was having a hard time just actually seeing. the iphone pics turned out as good, if not better. anyhow. i took a bunch with both…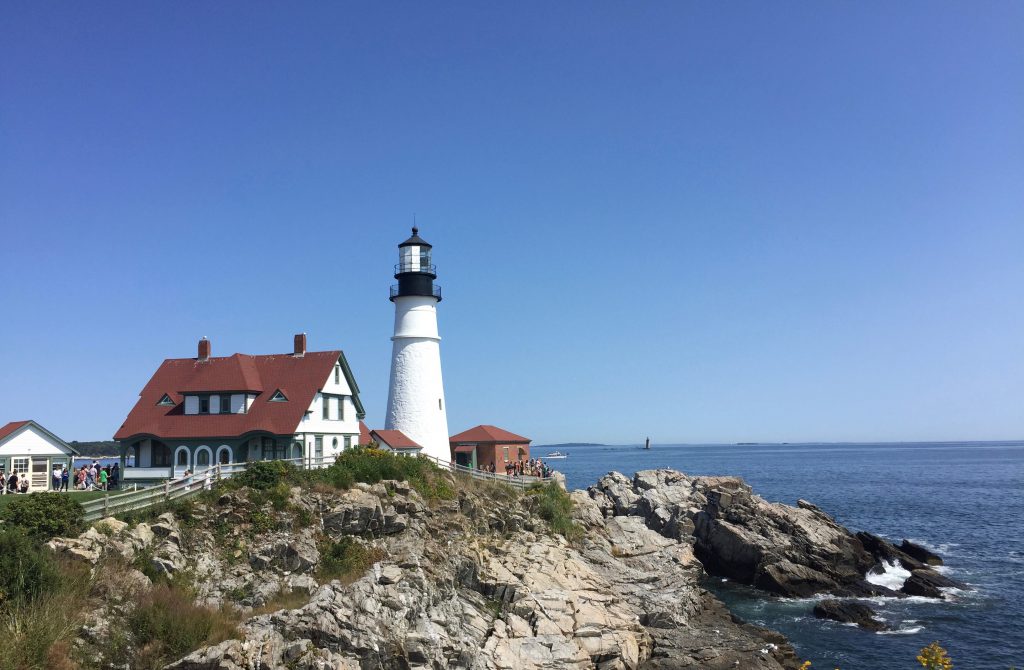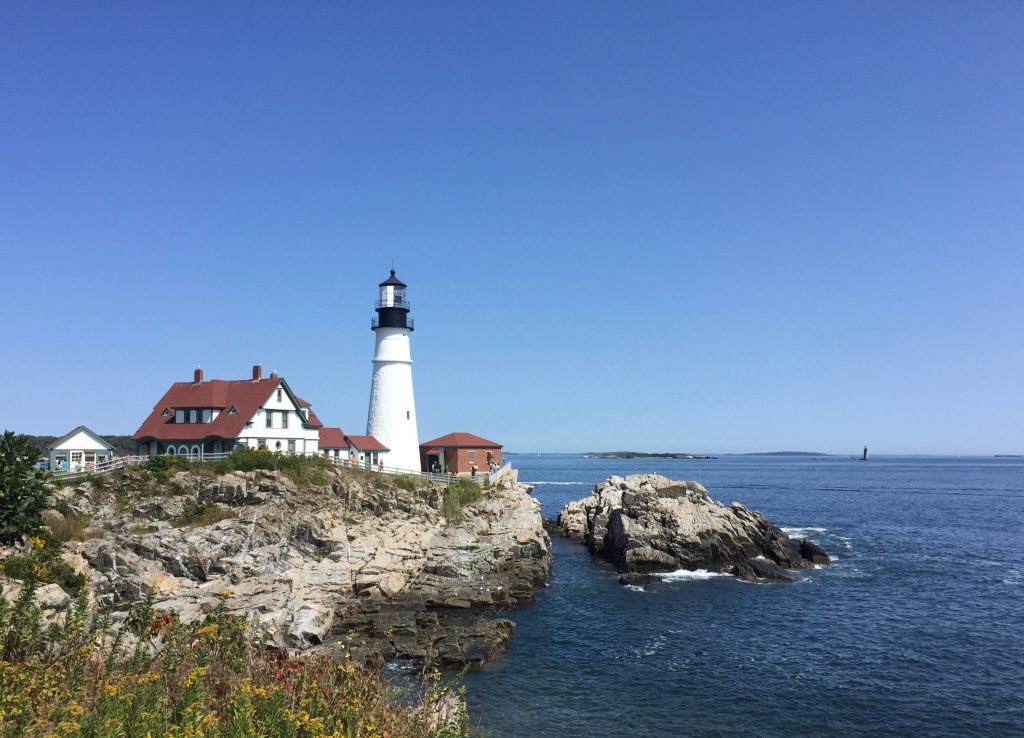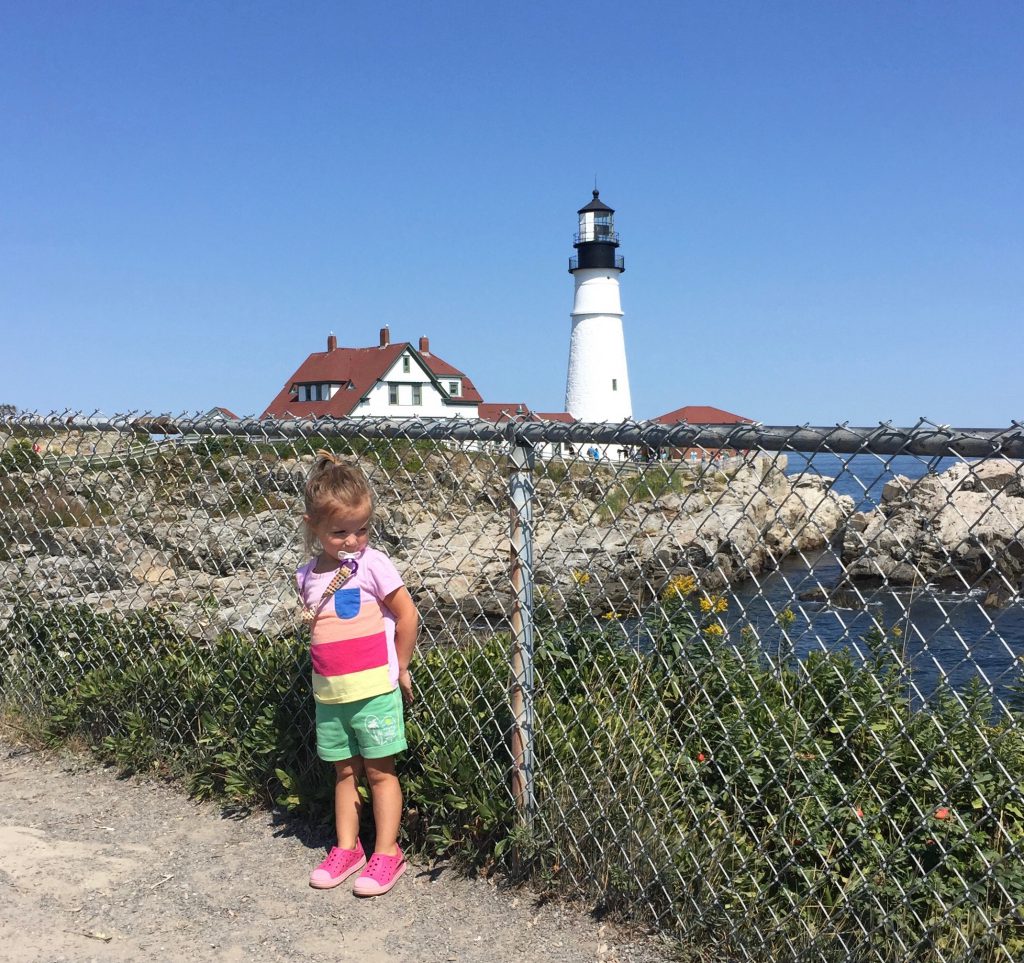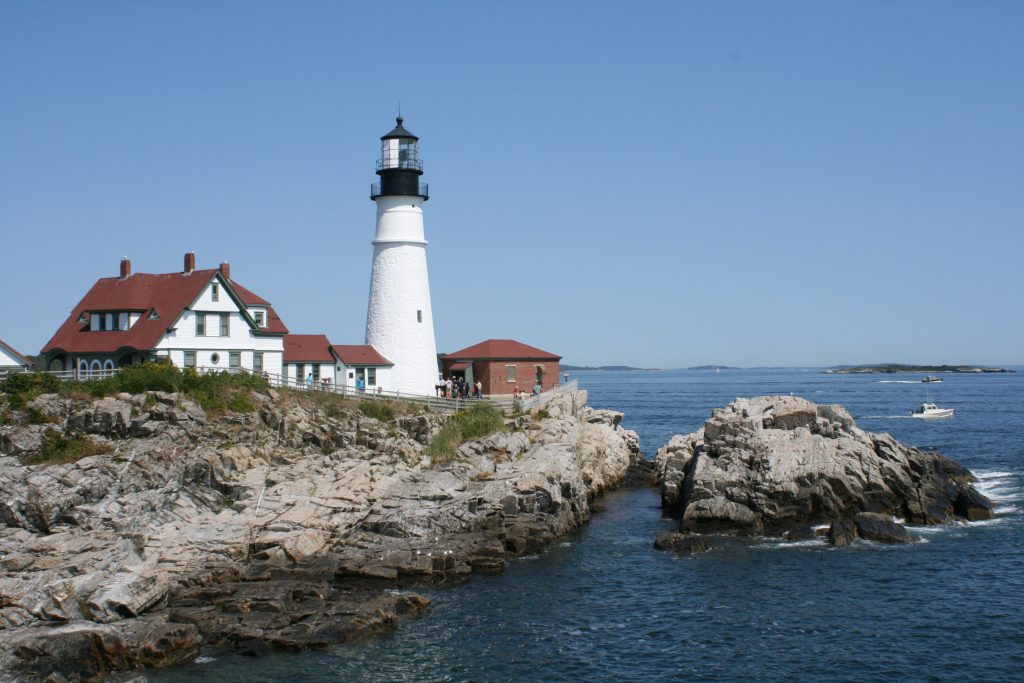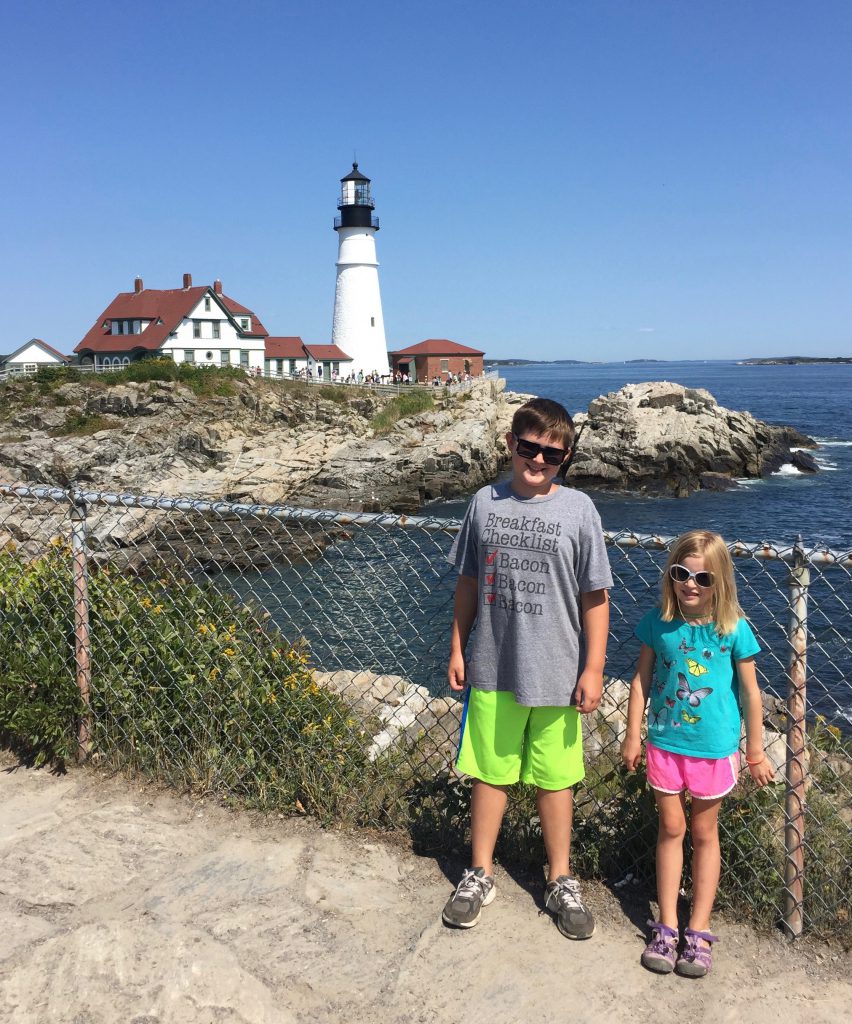 after the photo shoot, we took the kids to the spot where you could climb down to the rocks.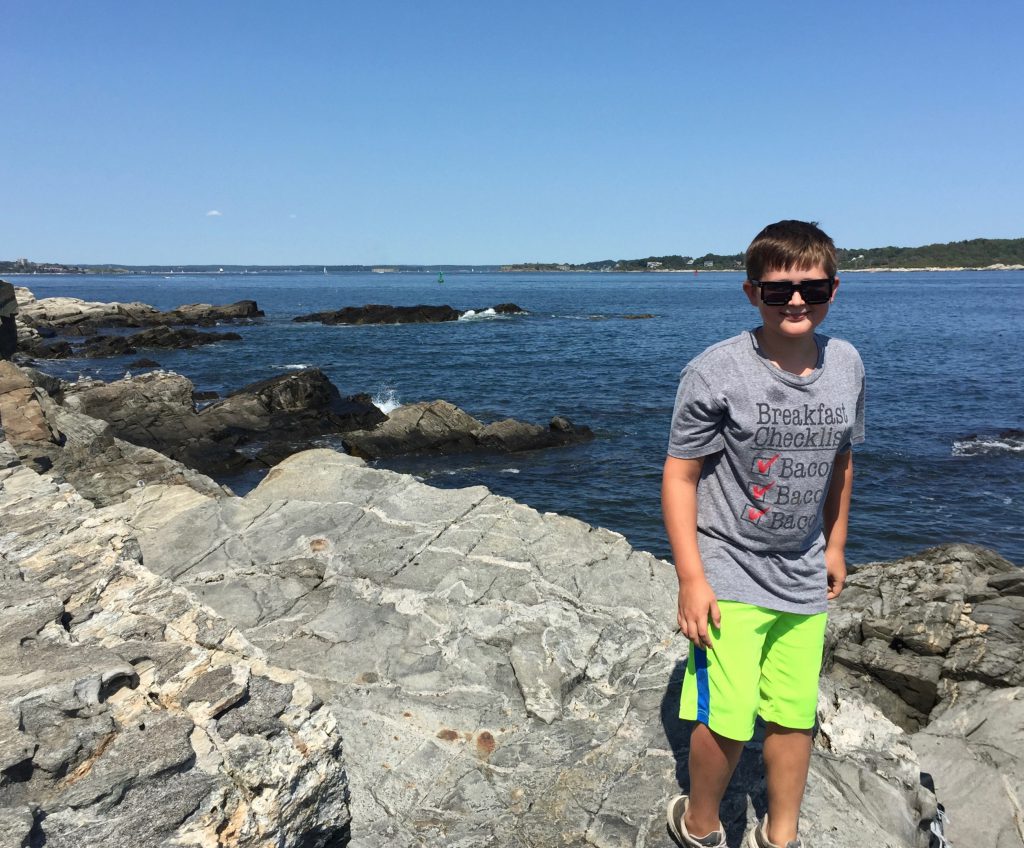 hazel is sure that she's a big kid.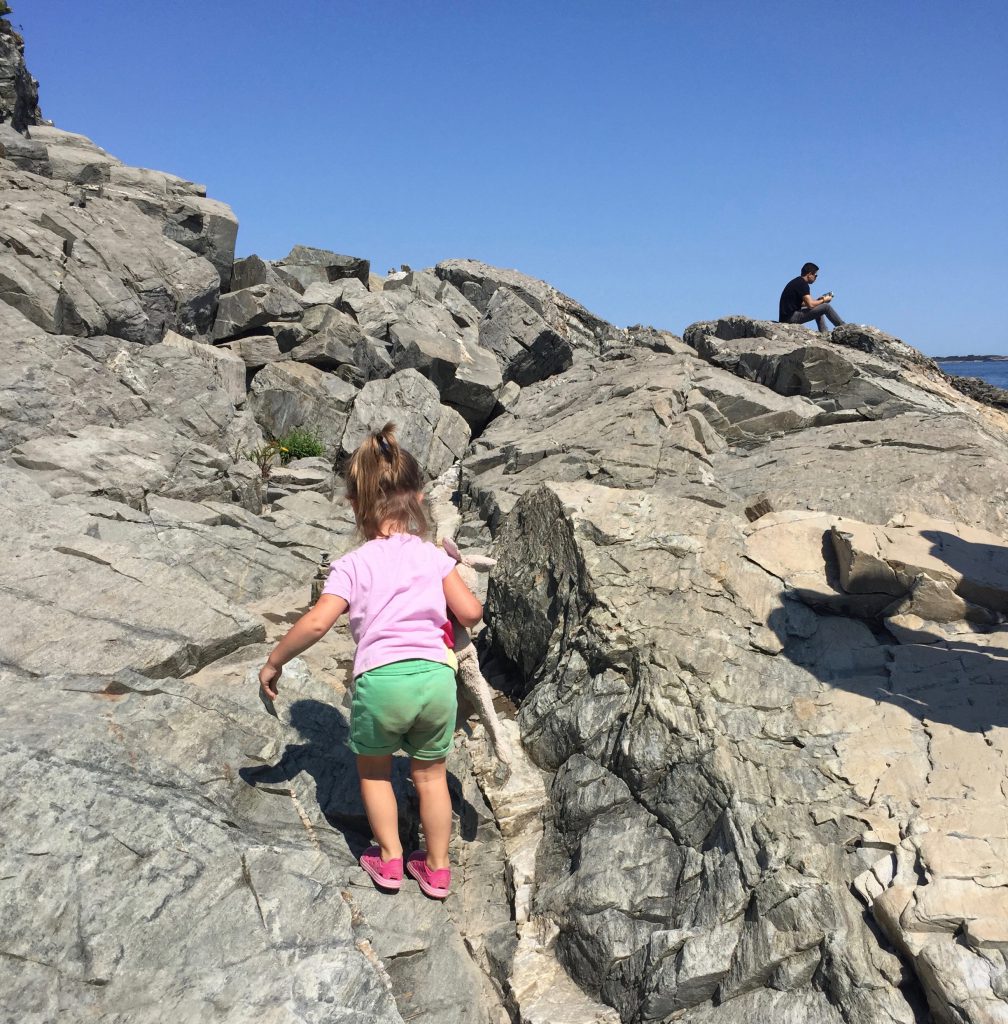 derek and ike went out to the very tip of the rocks, and i stayed back with the girls.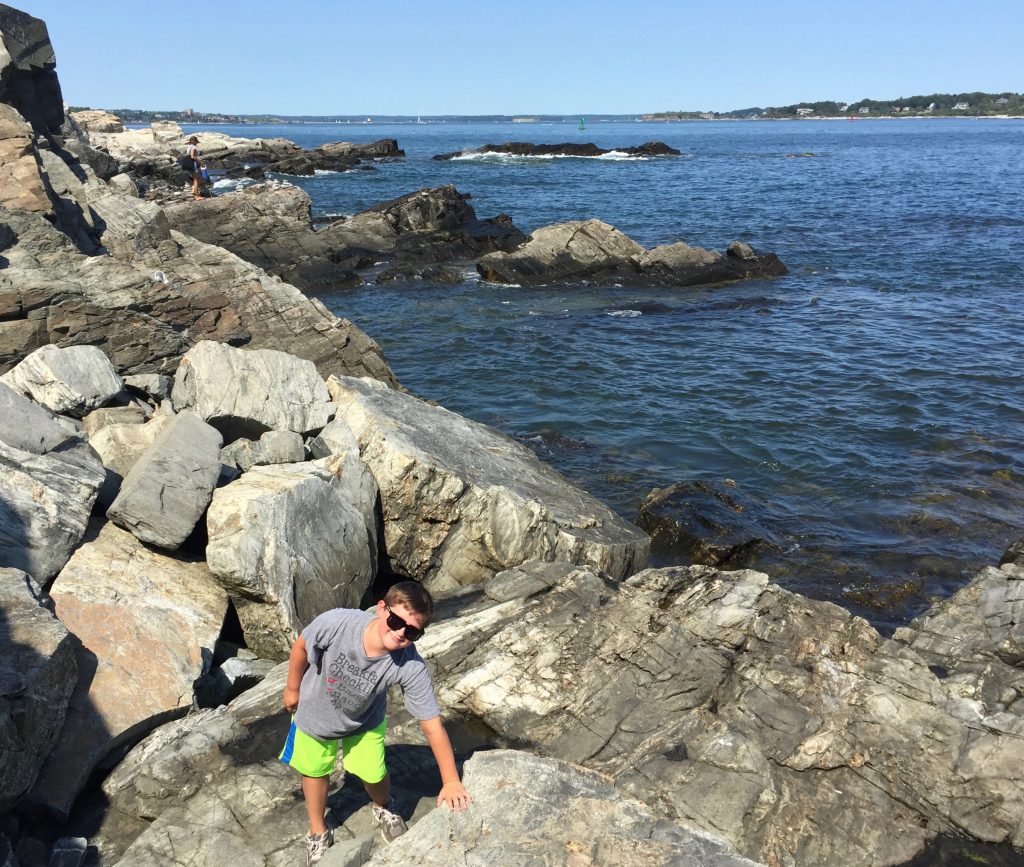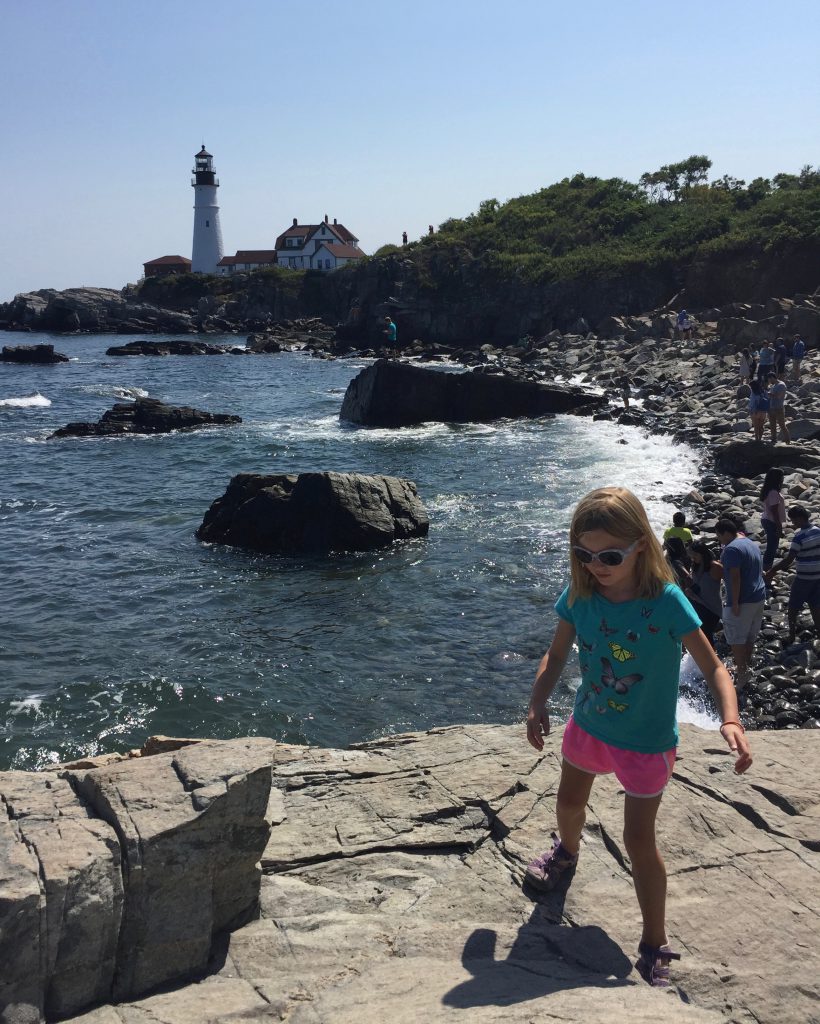 the boy LOVES to climb and explore.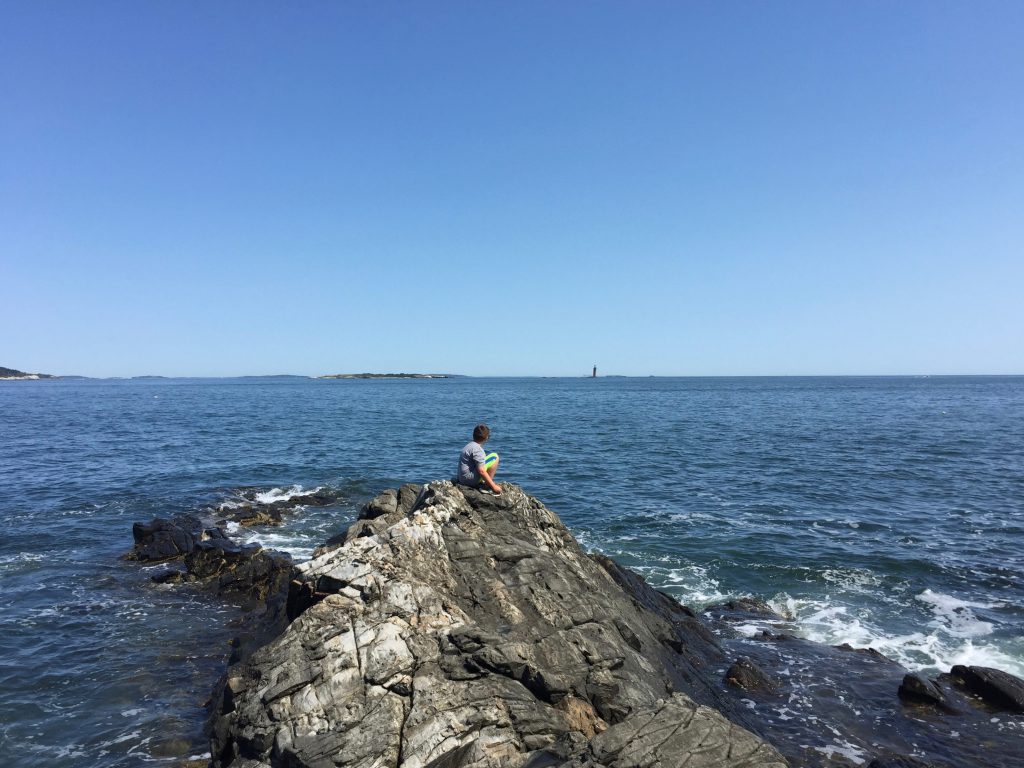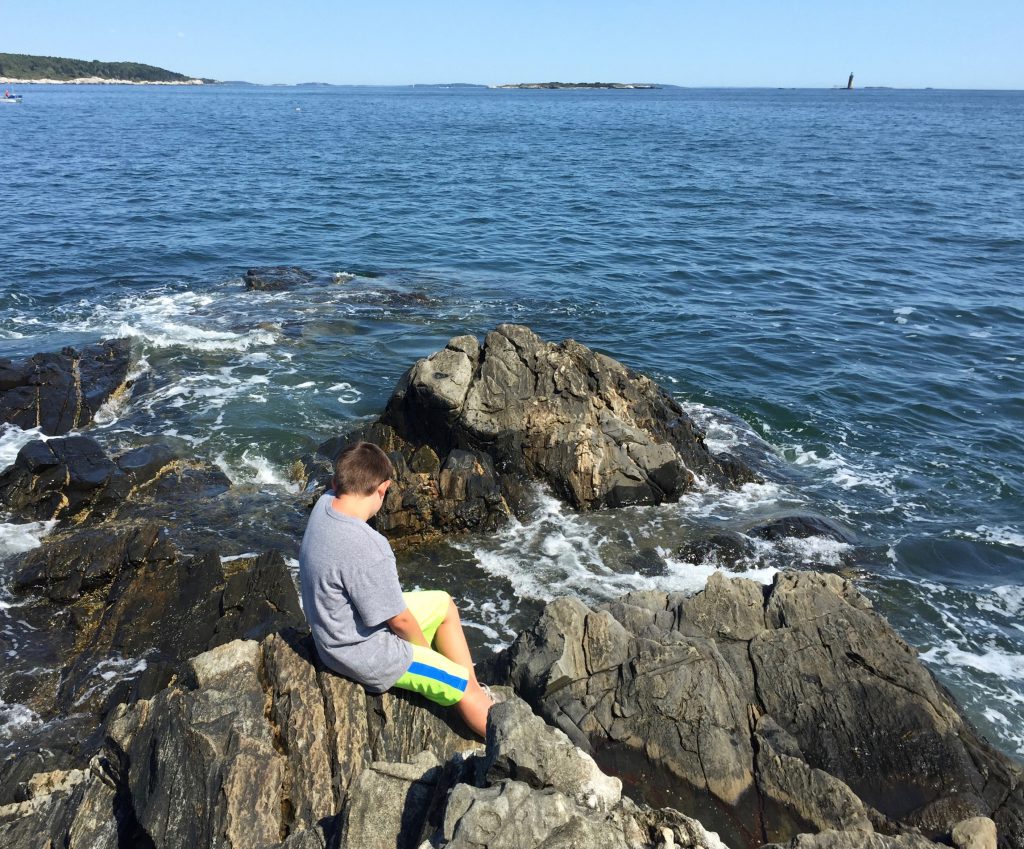 anna eventually abandoned me and joined them.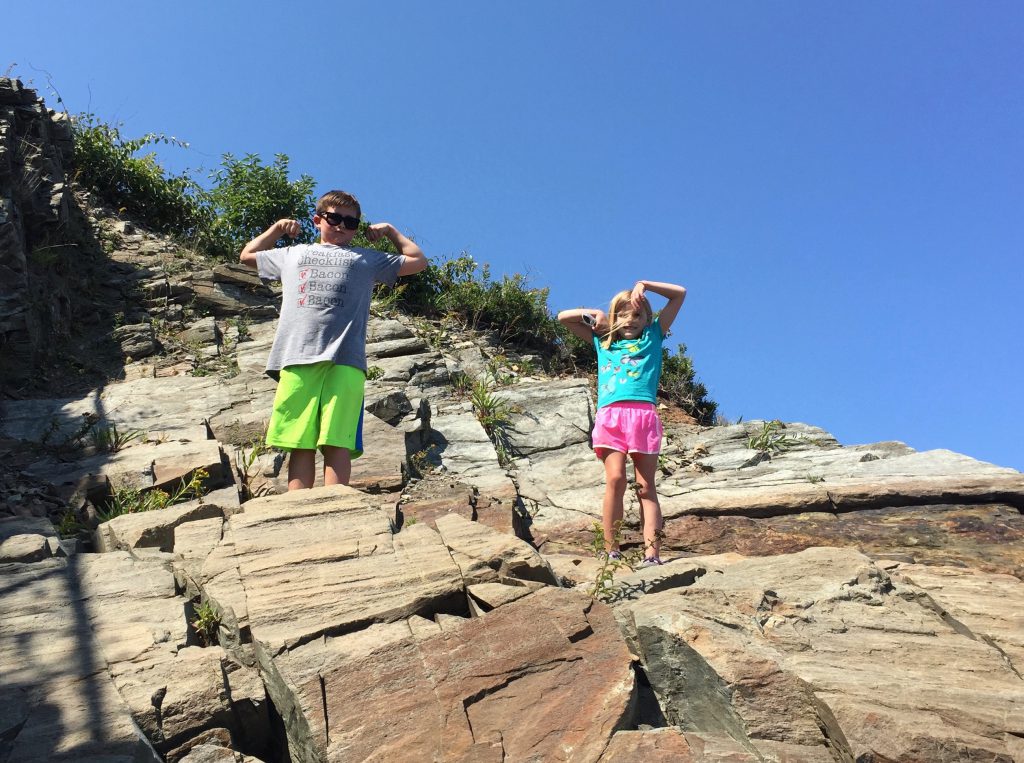 meanwhile, hazel and i stacked rocks. there were many stacked rock formations assembled by others for us to use for inspiration.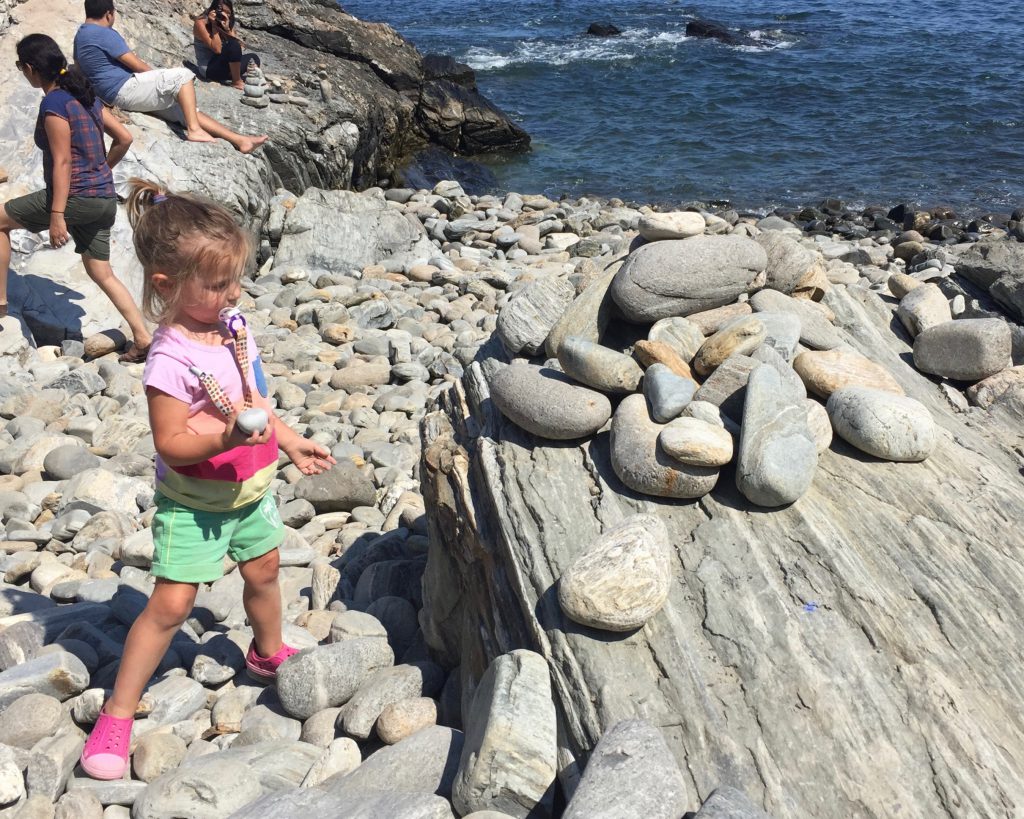 took this pic of the boy after hazel and i had gone back to the trail and he was coming back from his adventure.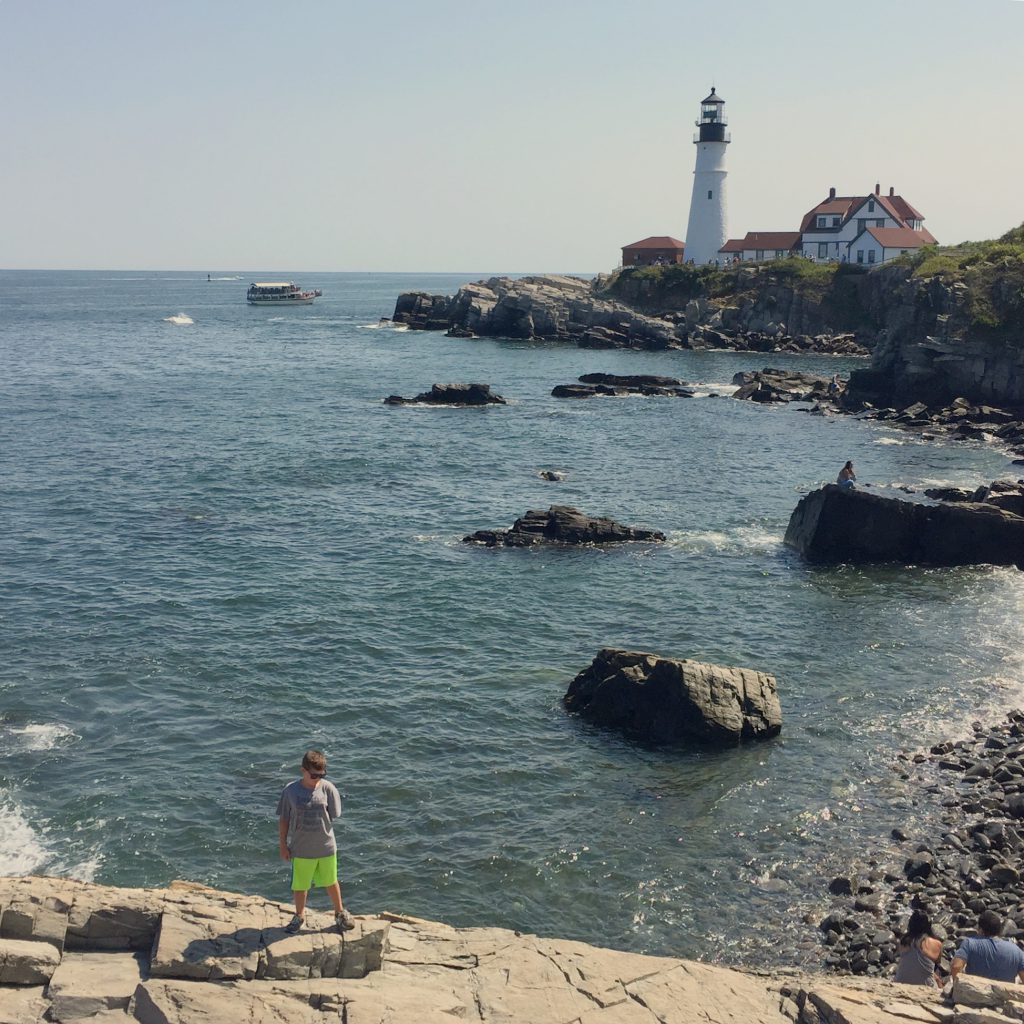 we stopped at a random seafood establishment on the way home, where i had my second lobster roll of our maine trip. this one was cold and mayonaisse-y, not warm and buttery. it was good, but i'll take warm and buttery next time.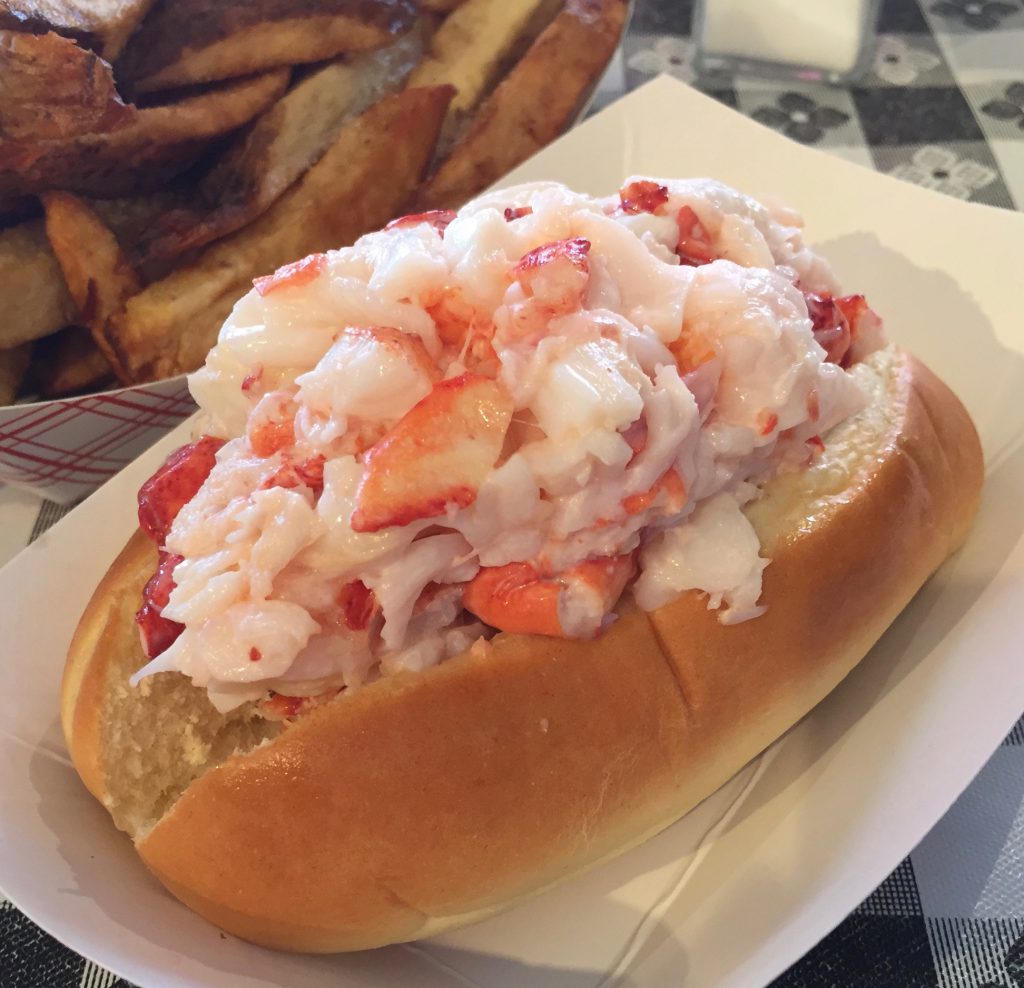 our actual labor day was spent doing laundry, lounging, playing games and catching up on life. and watching all the summer vacationers and weekenders pull out of the campground.