this morning, we bid farewell to our "hometown" of winston-salem after a five week visit with derek's parents. we stayed in their driveway, and overtook their house. we completed some camper fixes and upgrades. we purged some clothes and toys and added new clothes and toys. we ate a lot. celebrated a lot. and spent a lot.
also. the cousins came over a lot. they mostly played the ipads together, but occasionally they would go outside or let me distract them with a craft.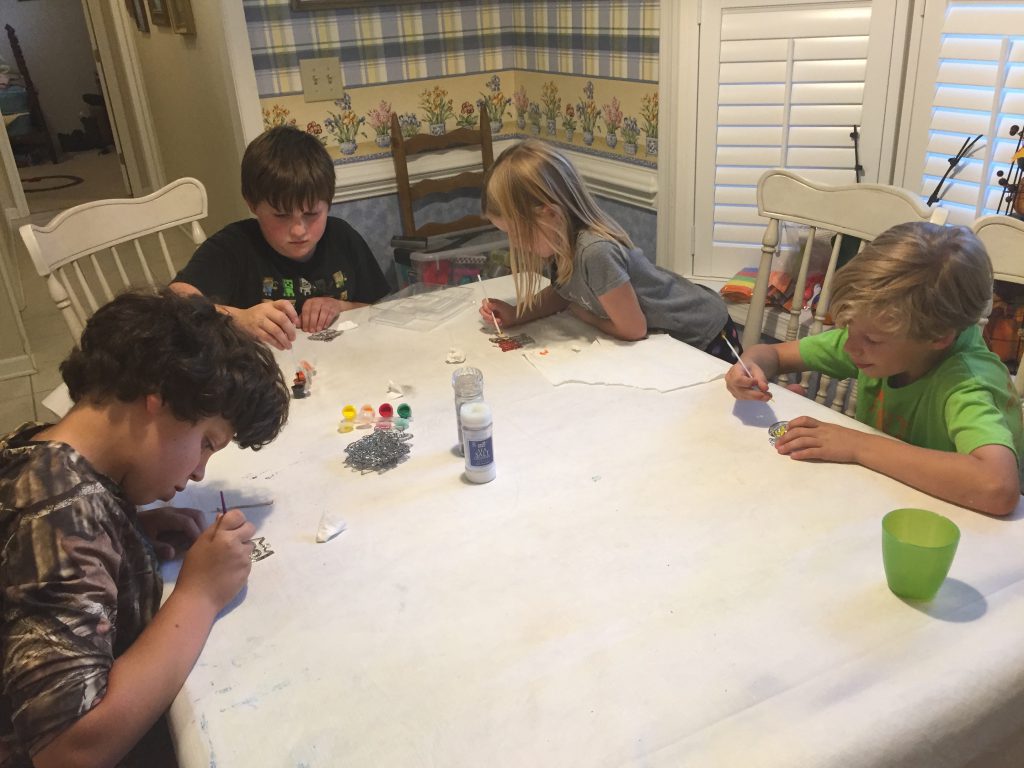 derek and i wasted no time in scoring a night out alone. there were so many options for our dining establishment, but in the end, we chose chada thai.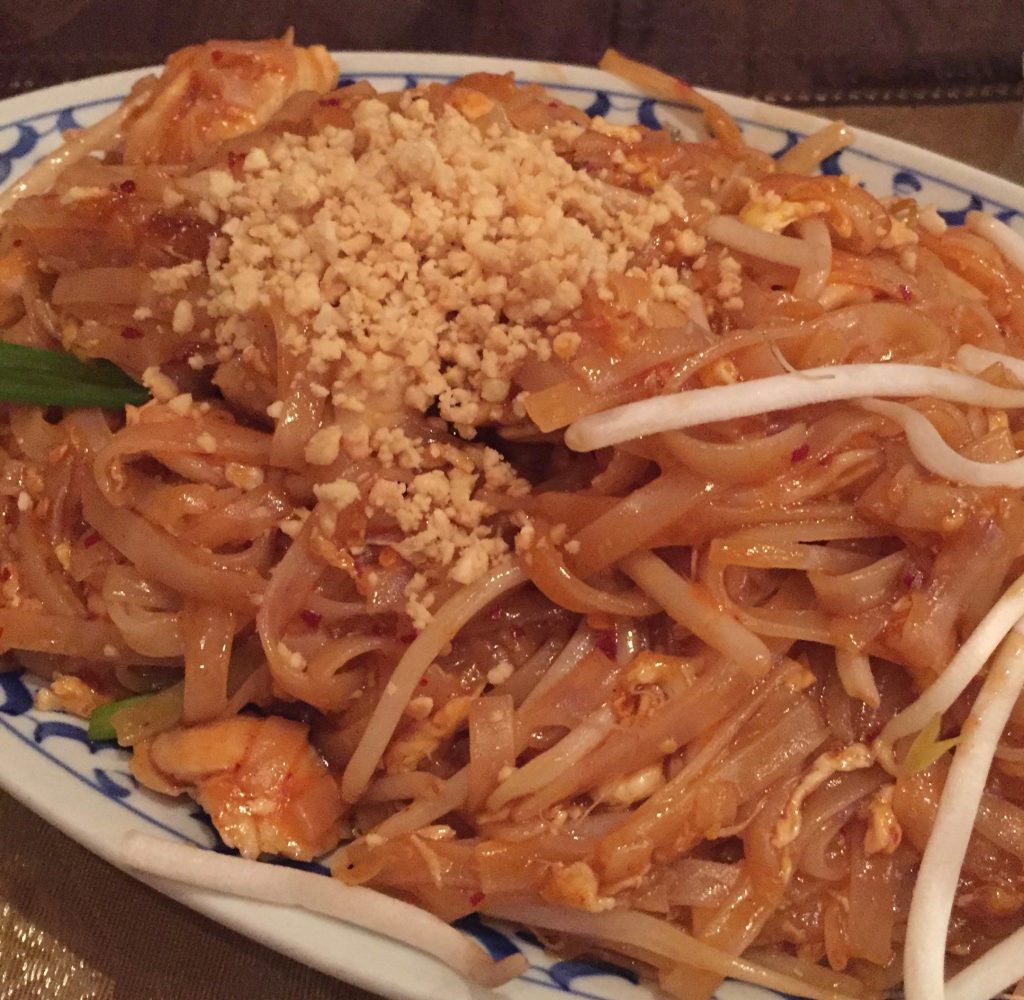 i could just eat their fresh rolls all day long.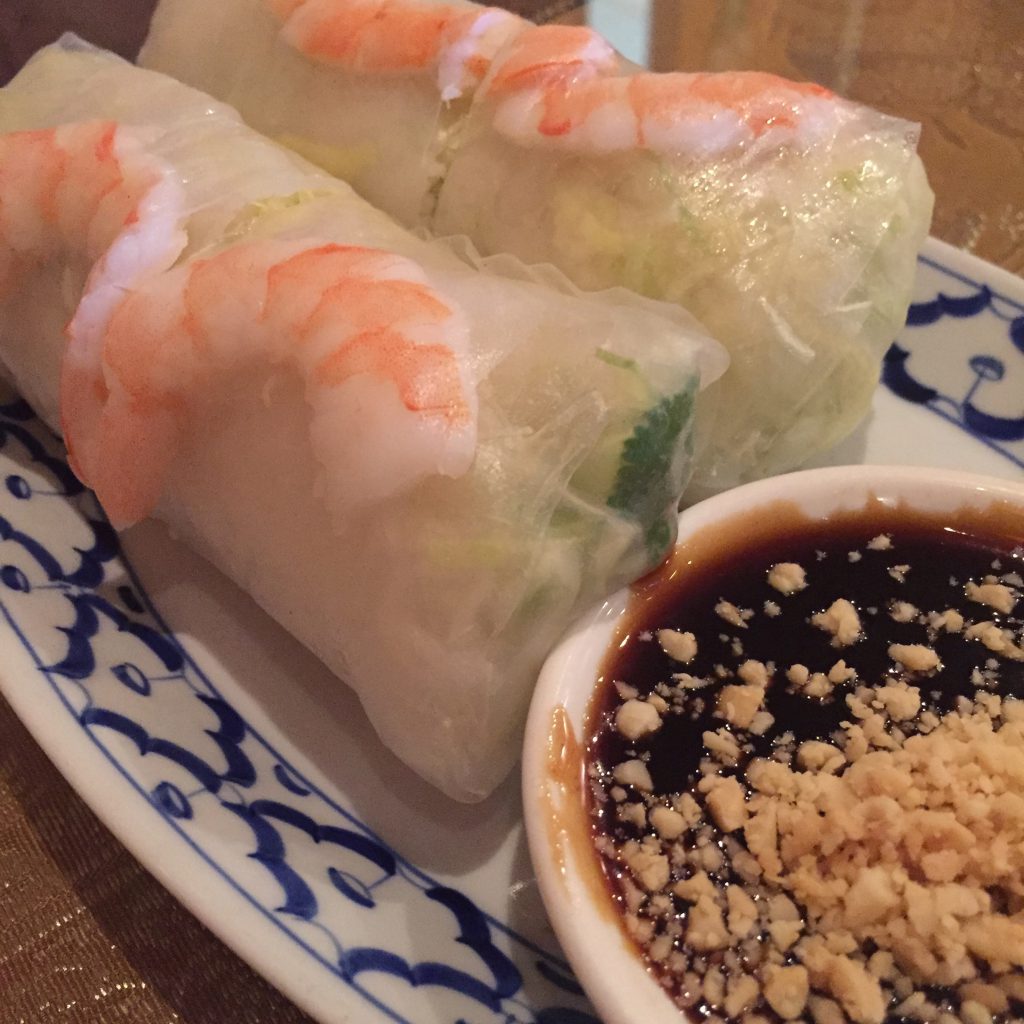 we reconnected with several of the kids friends, including anna's old flame, maddux.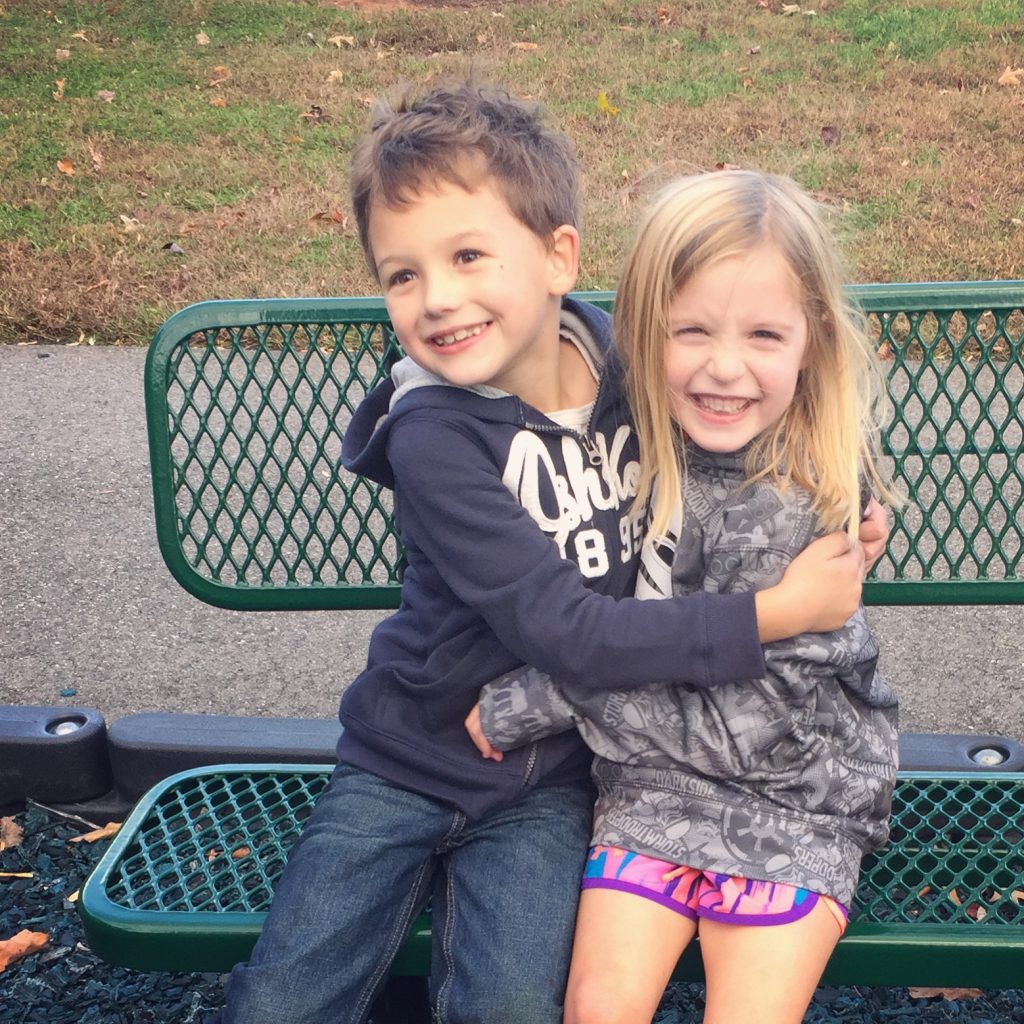 gramma did some baking with the kiddos. the girls are especially good helpers.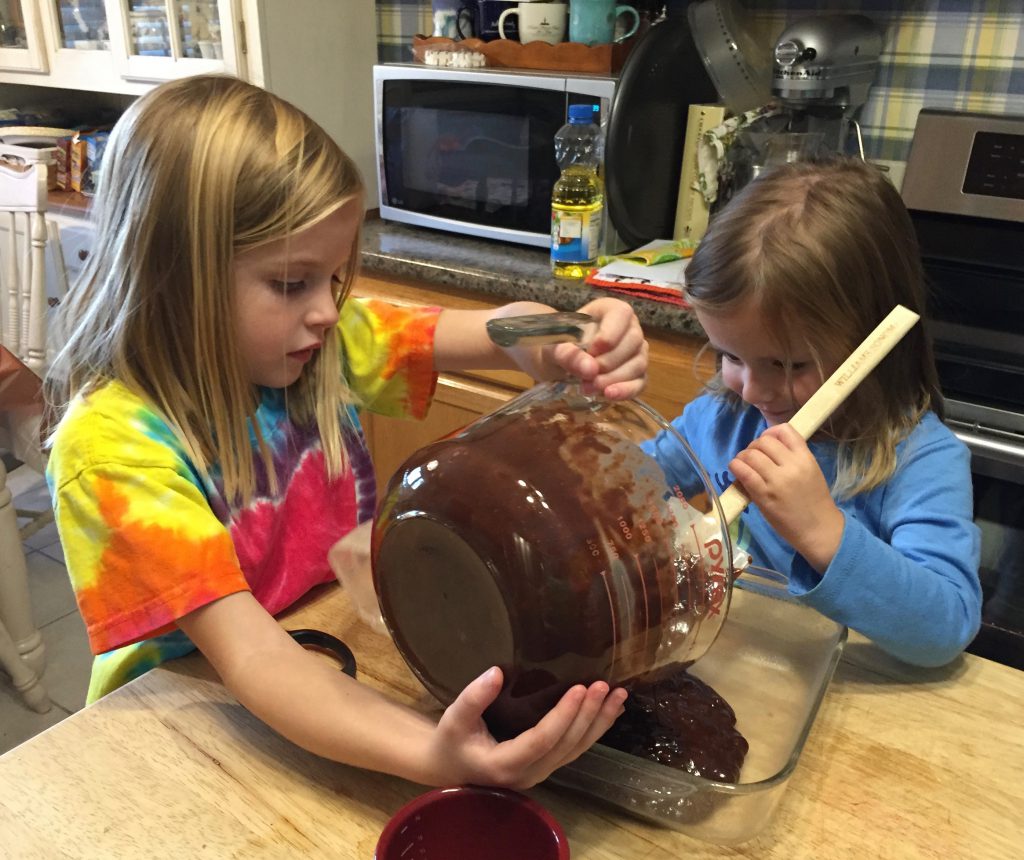 there was a LOT of ornament painting/making going on.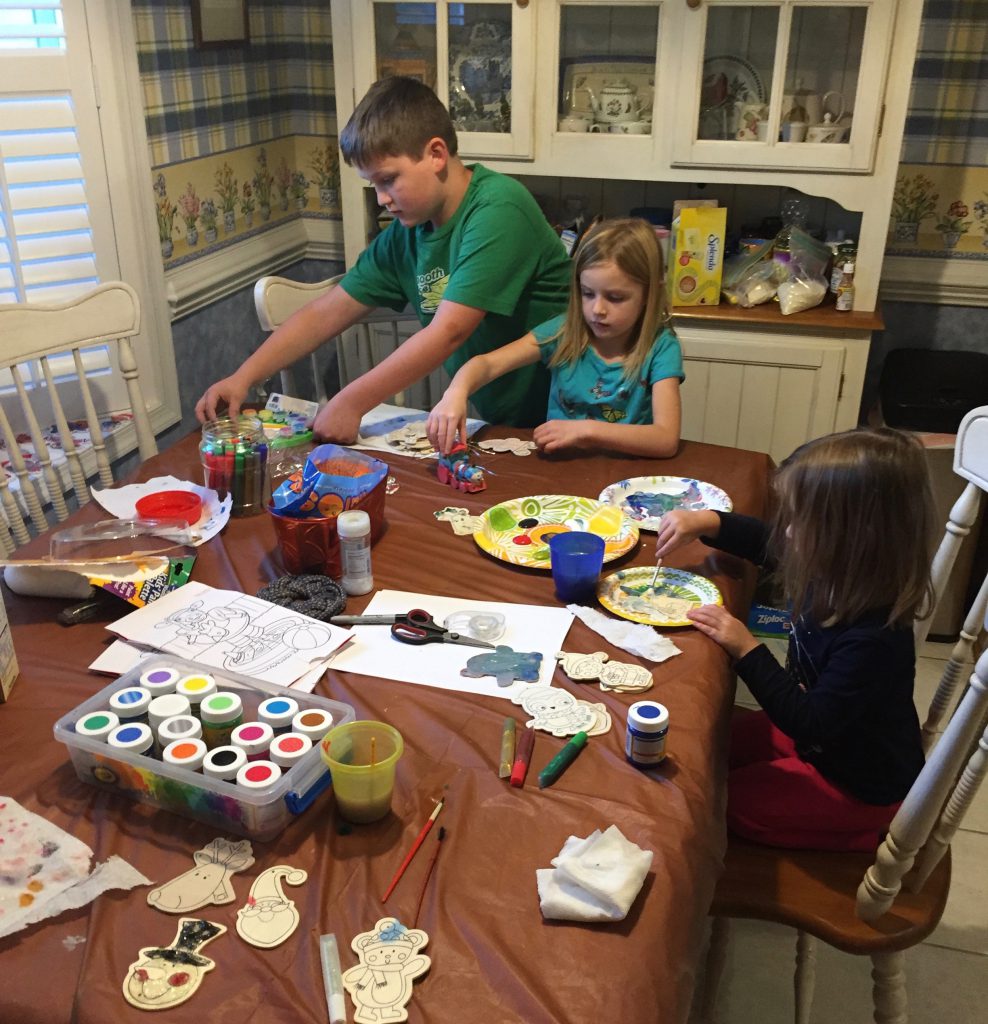 so. we are changing our residency to florida. which requires changing my homeschool to florida standards. which requires registering with an umbrella school. which requires all new physicals for the kids. so. we went to the doc. for full physicals for the big kids and a three year check up for hazel.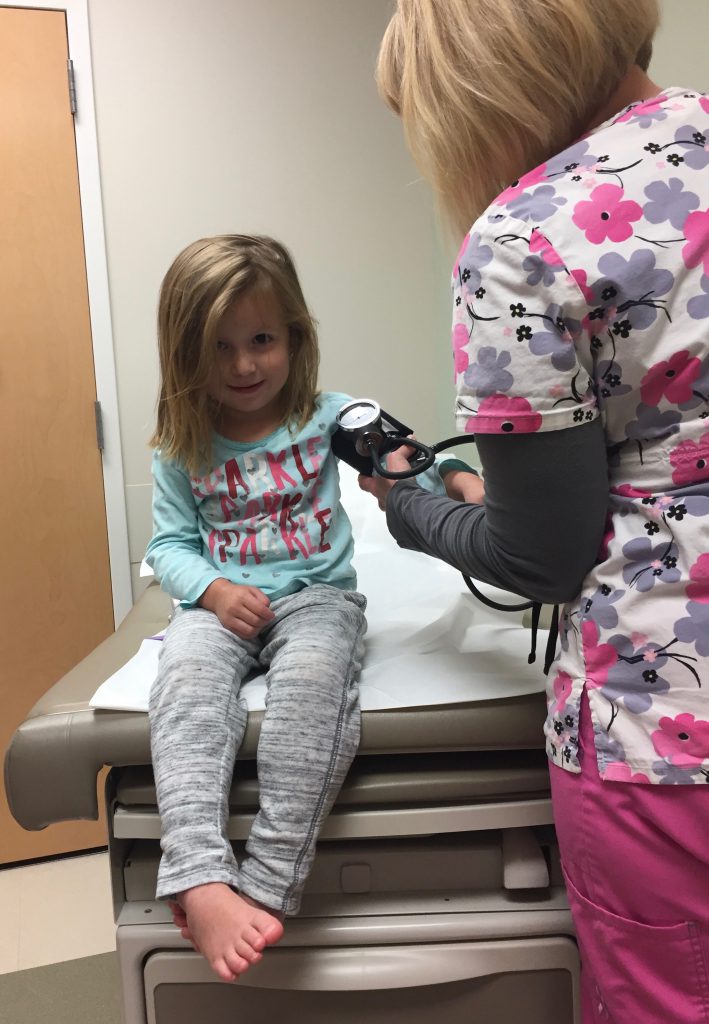 i should have posted this on my 40th bday post, but i didn't, so here it is now. it's a picture of me and anna, by anna, that she drew inside my card. 🙂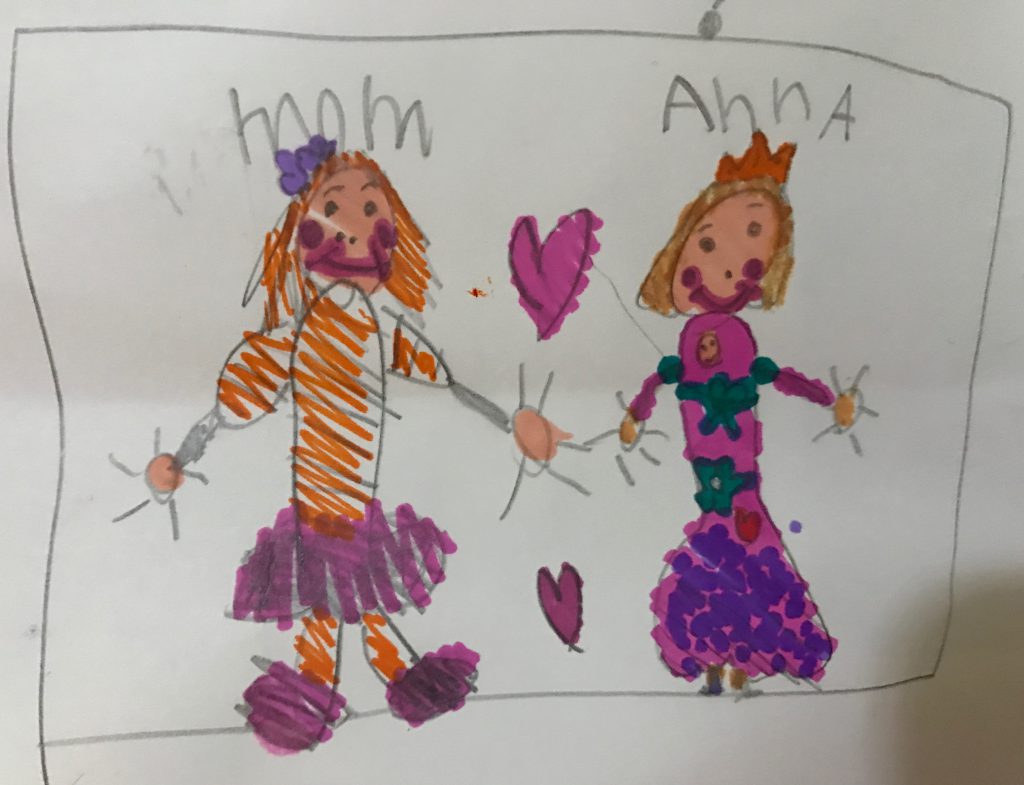 followed up by a picture that hazel drew of herself. she says it's "hazel, being cheeky, like thomas"…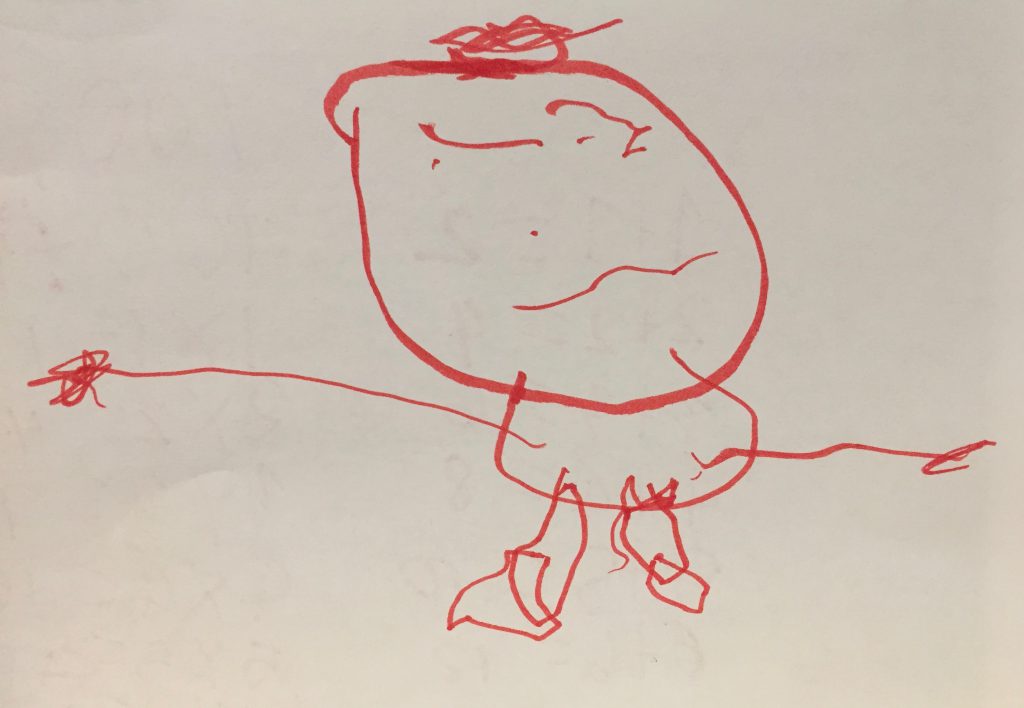 i made three trips to my favorite beloved thrift store, megathrift. the first was with just anna. hazel came along for the second, and showed her displeasure and boredom.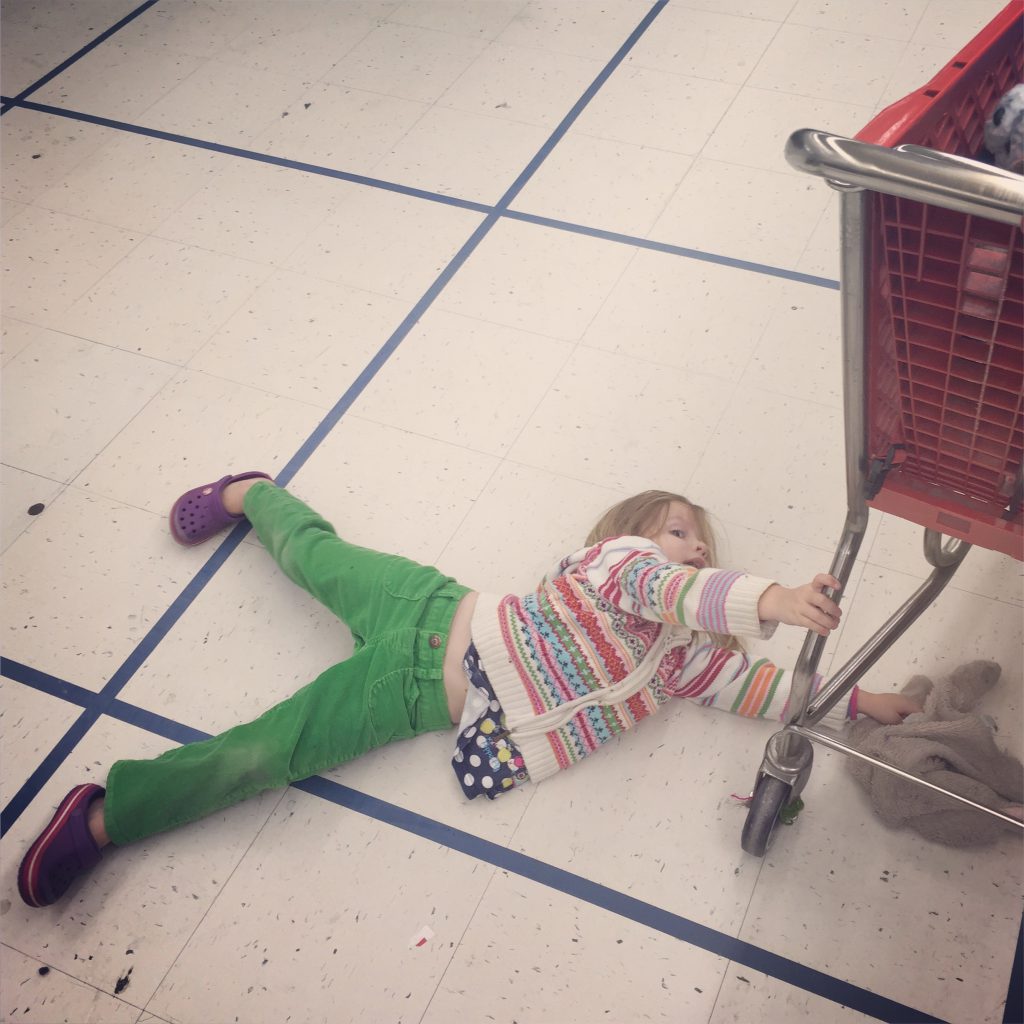 more crafty fun.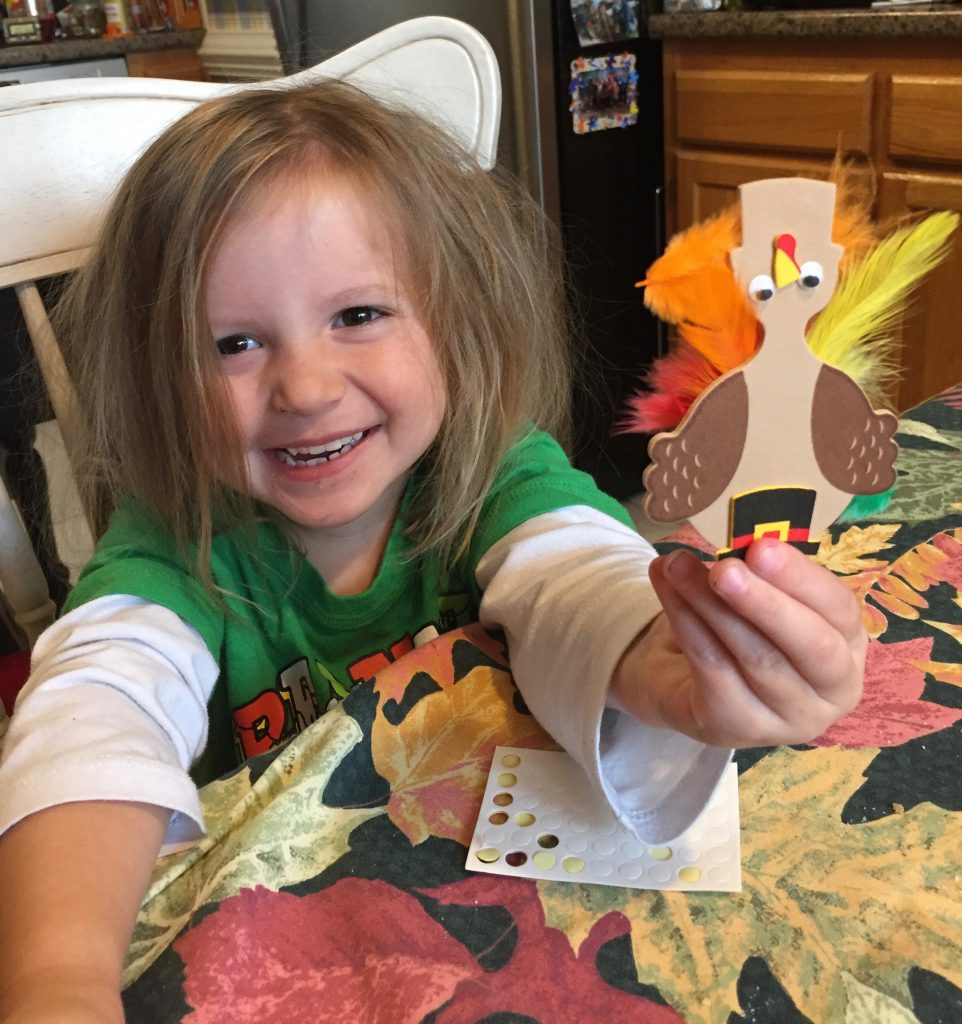 thomas hallway shenanigans.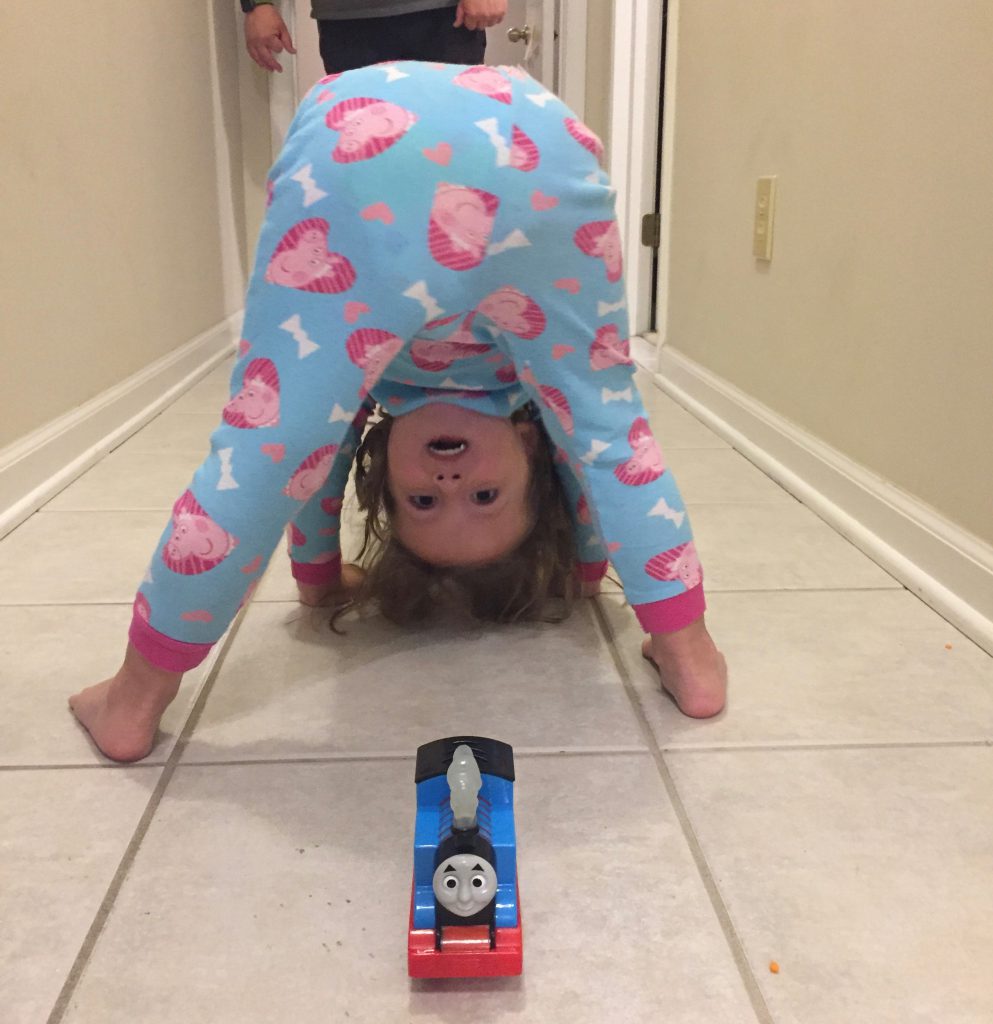 these cute snuggly girls. 🙂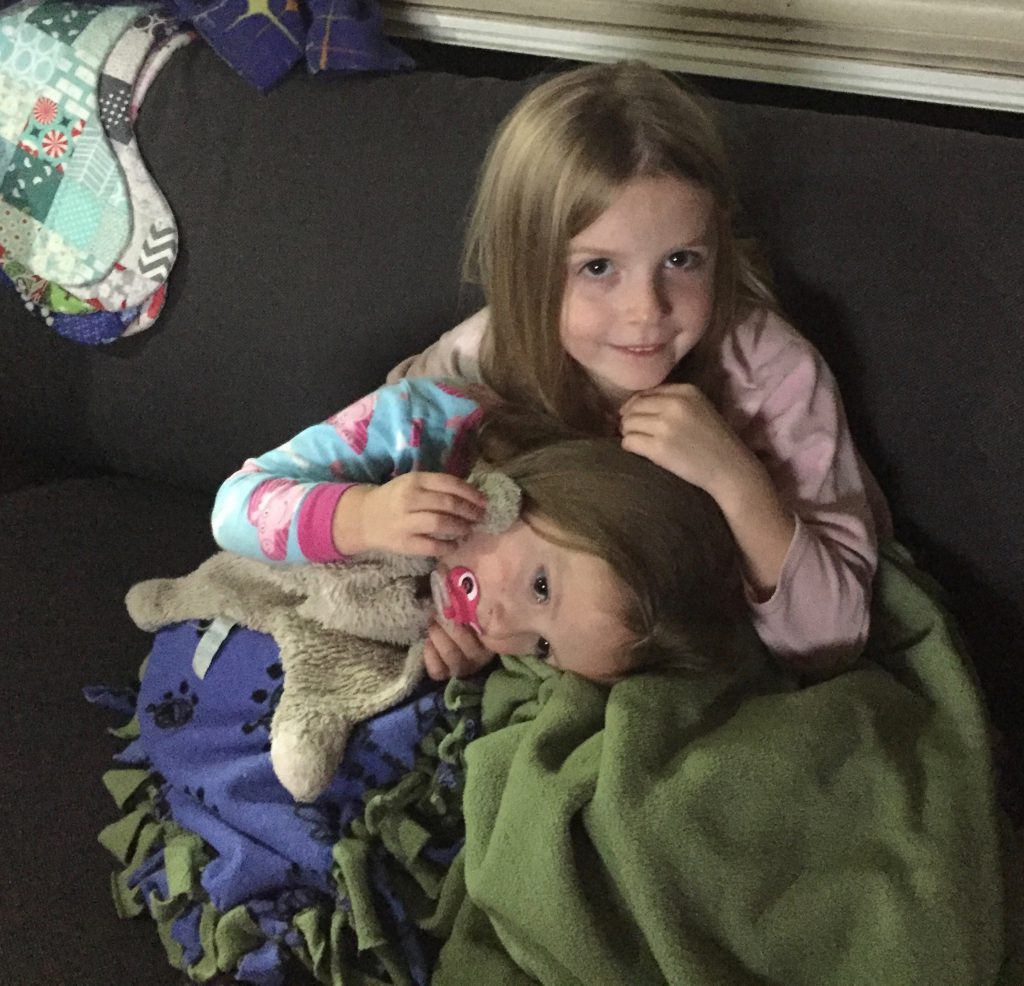 the big kids helped gramma with thanksgiving prep.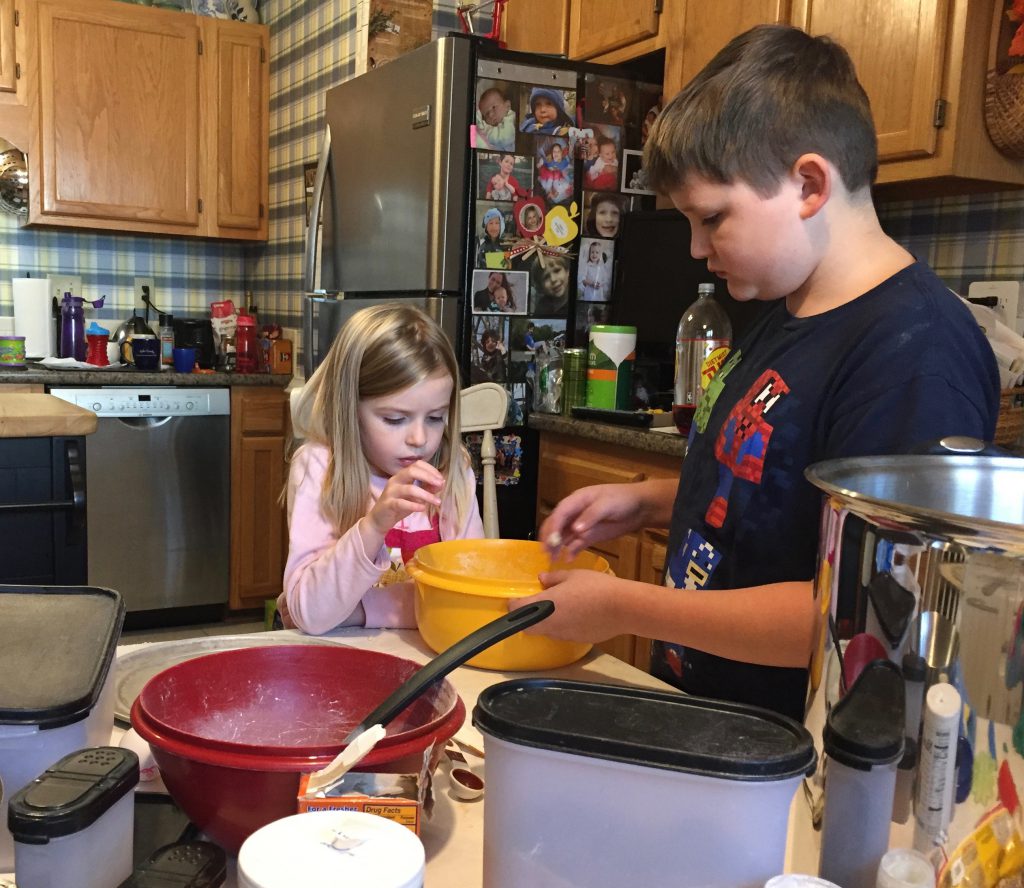 there were also several trips to my fave mexican establishment, where hazel eats a disproportionate share of the sopapillas.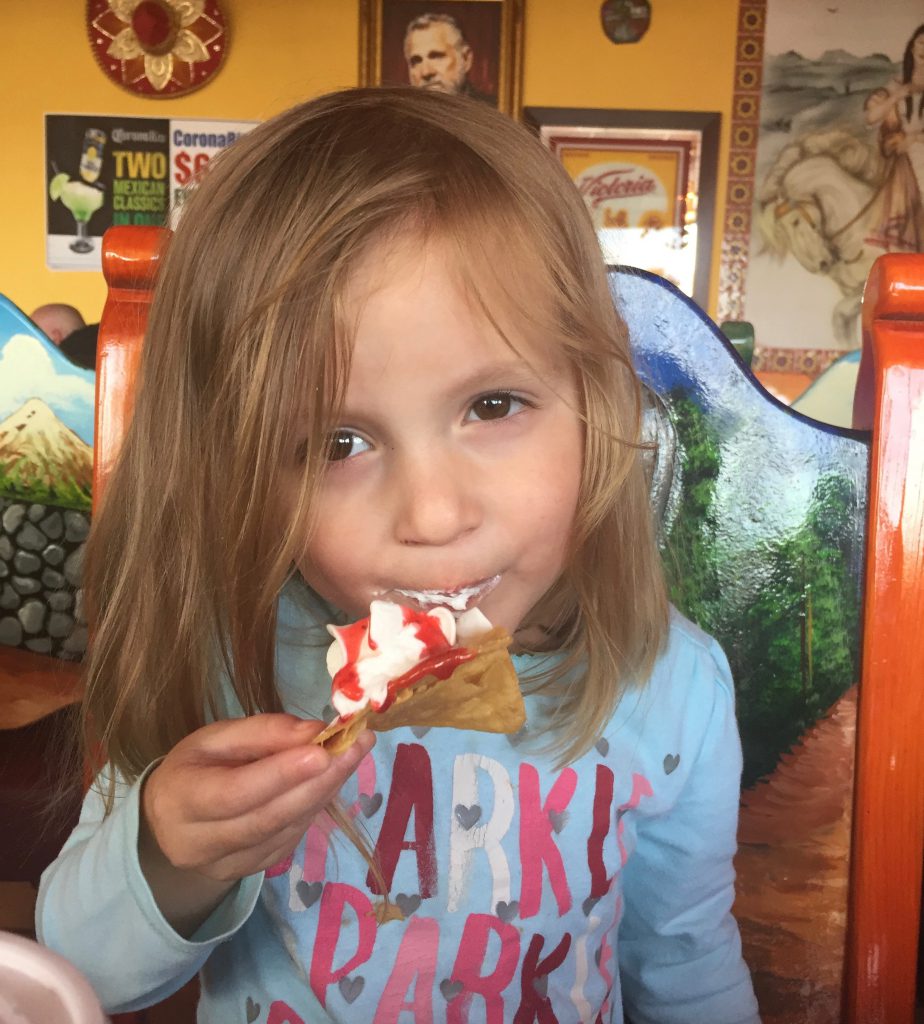 anna continued her annual tradition of being the honorary turkey baster.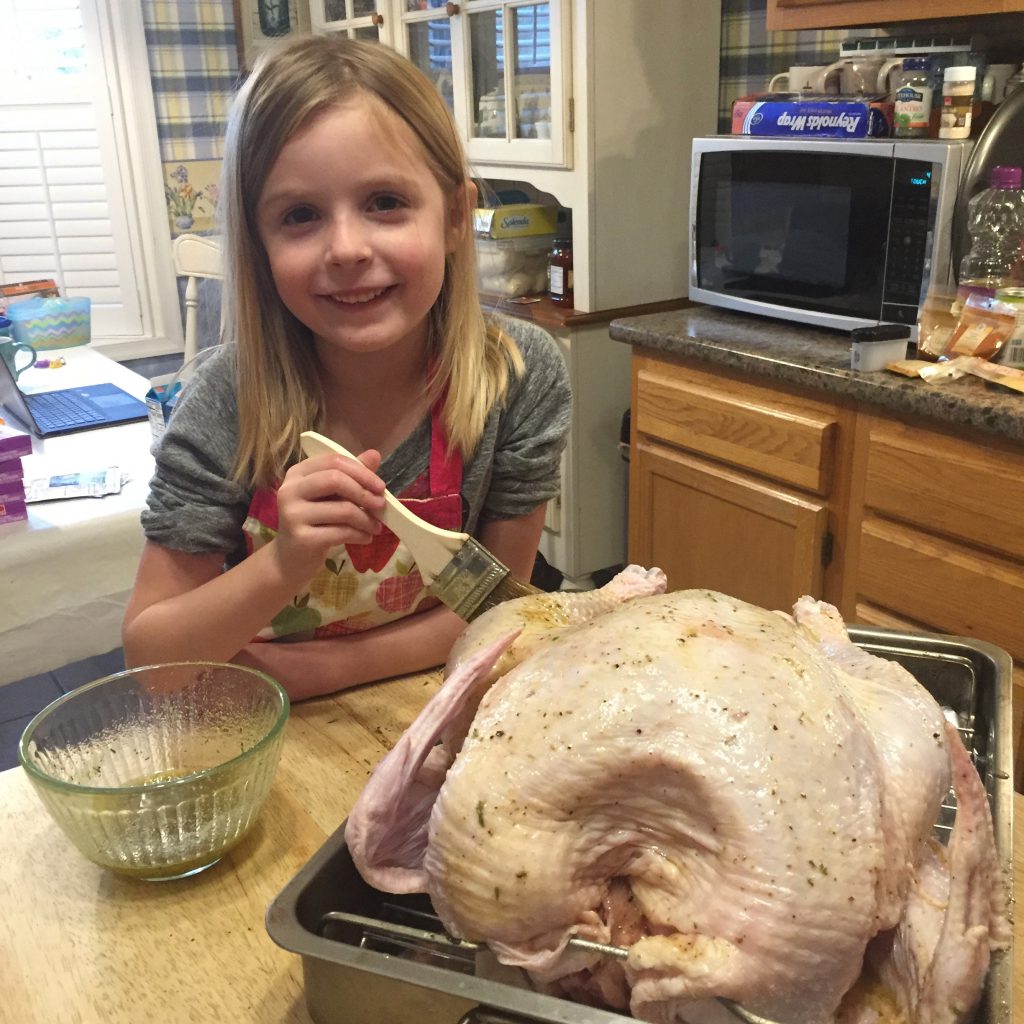 black friday giant pizza from marios.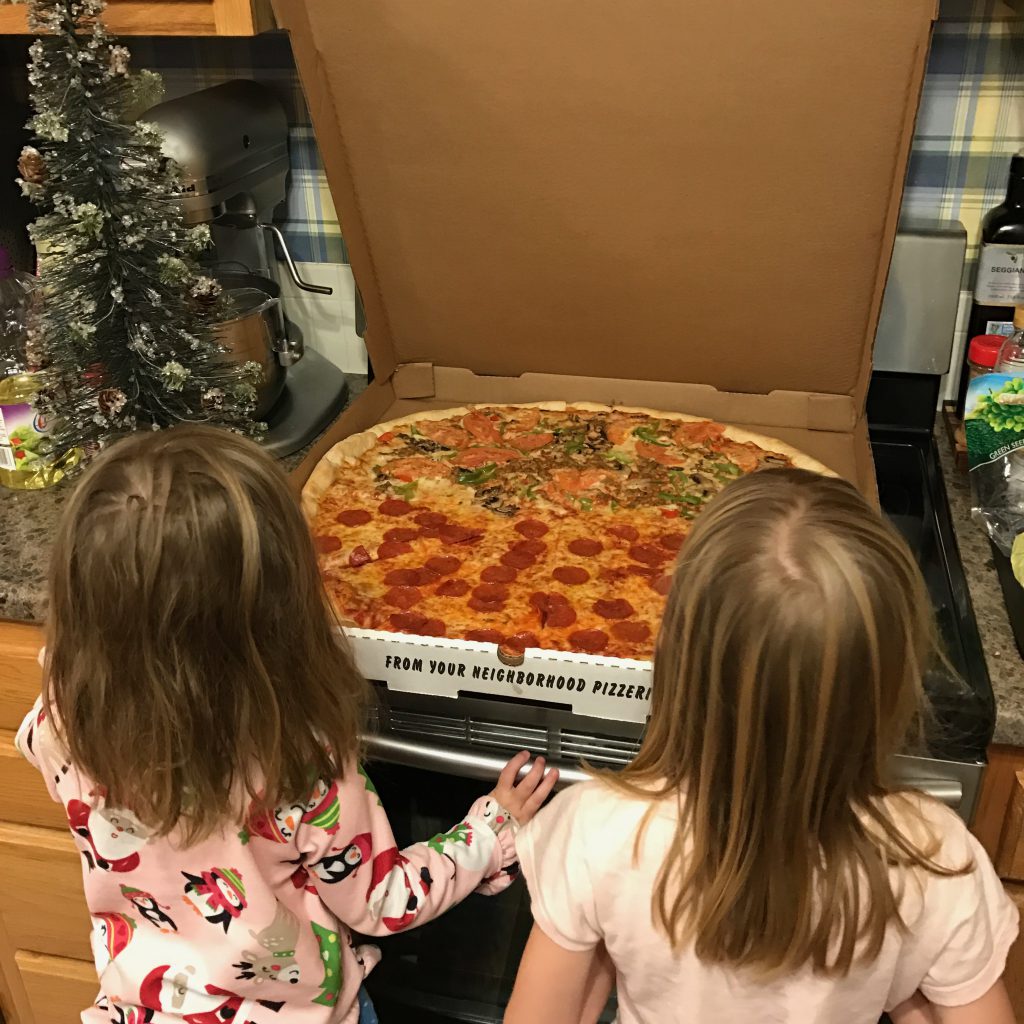 more art. hazel's christmas tree snowglobe.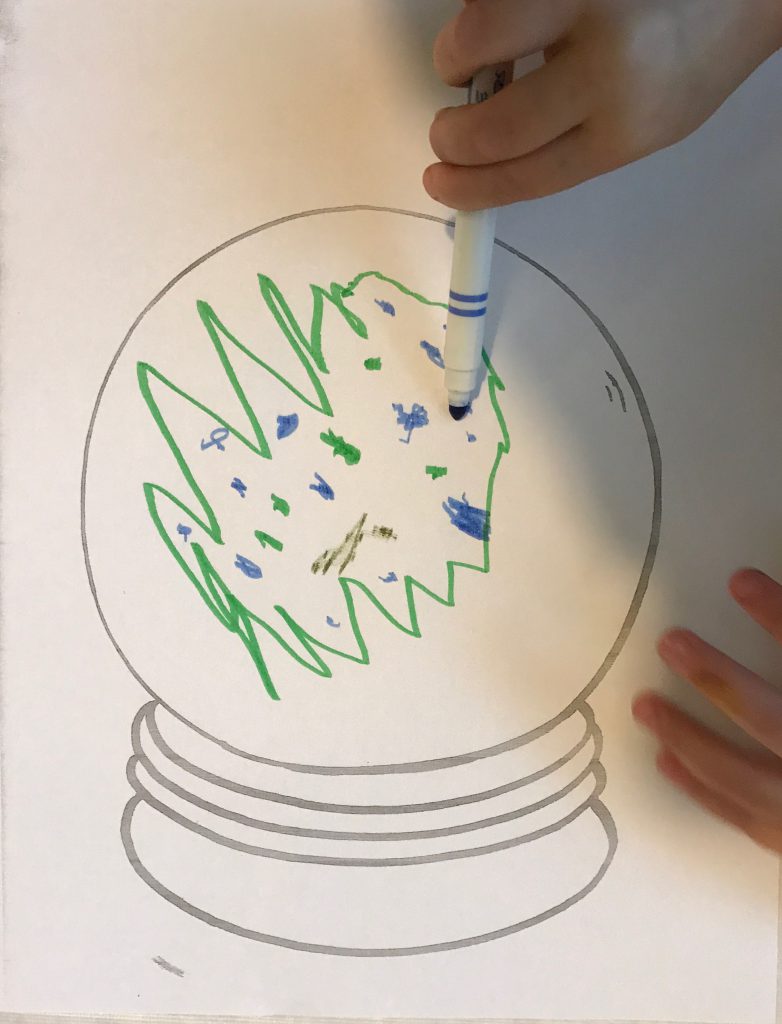 we spent thanksgiving weekend mostly trying to fit things back into the camper. and by we, i mean derek.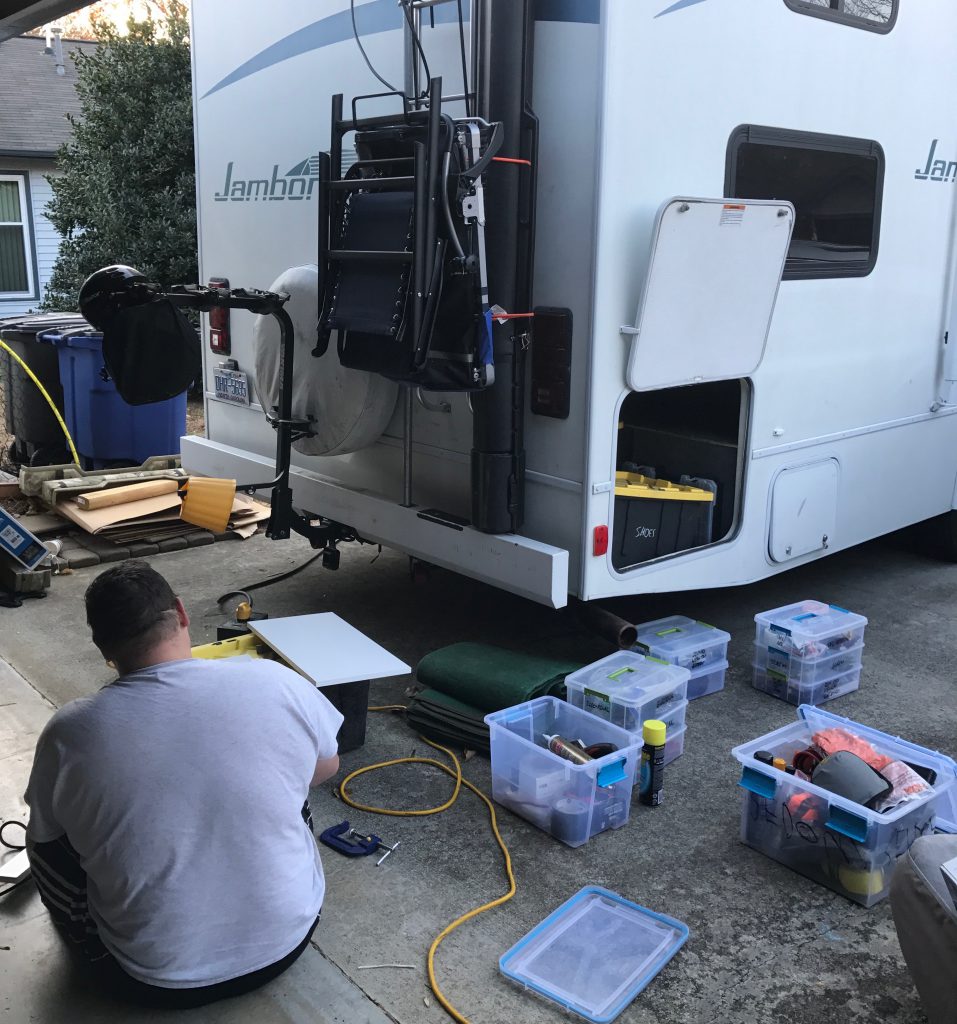 candy cane dunkin donut. looked better than it tasted. way better.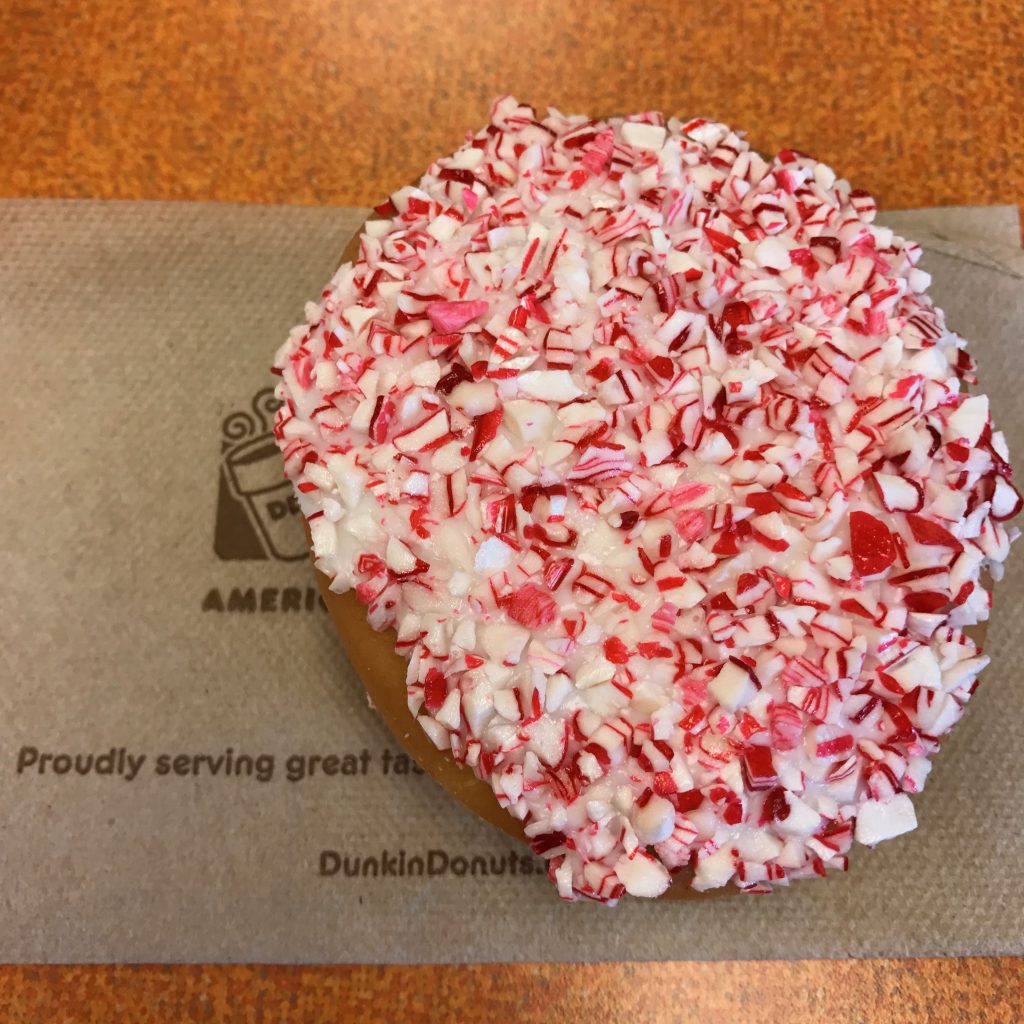 one last trip to megathrift. hazel and sully would not cooperate for an updated pic of them together.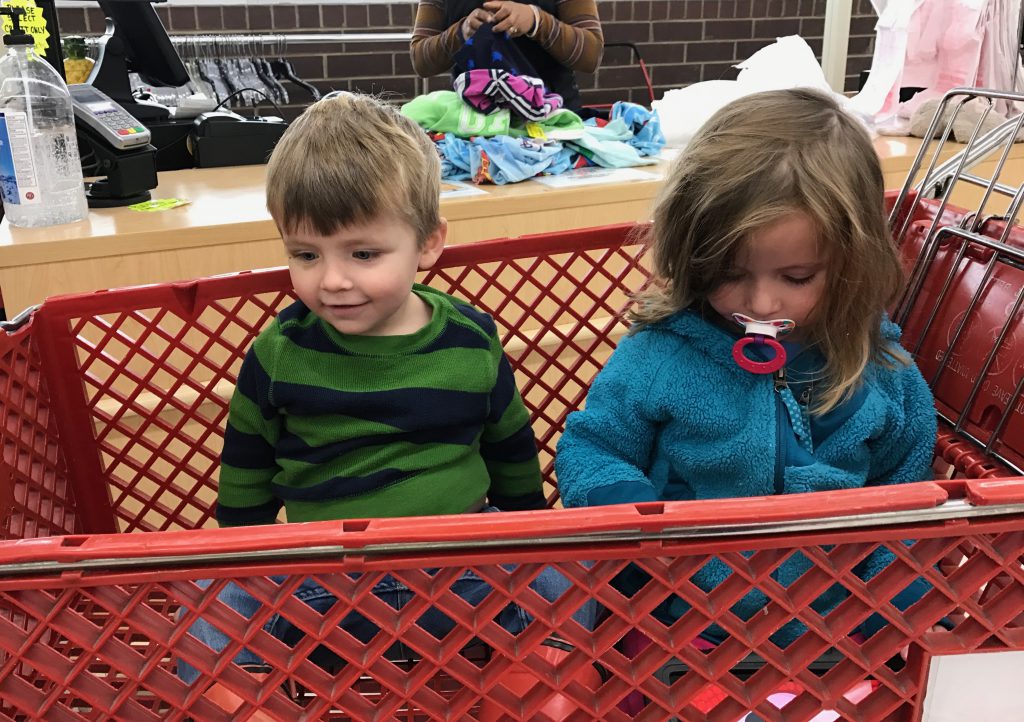 during one of my many trips to hobby lobby to obtain various fabrics for various projects, i happened upon a stuffed minion sewing kit on clearance. i picked it up, thinking it would make a good christmas gift for anna, but eventually busted it out for her to sew while i put the binding on my hexie quilt. she's still plugging away at it, but it should be finished up soon.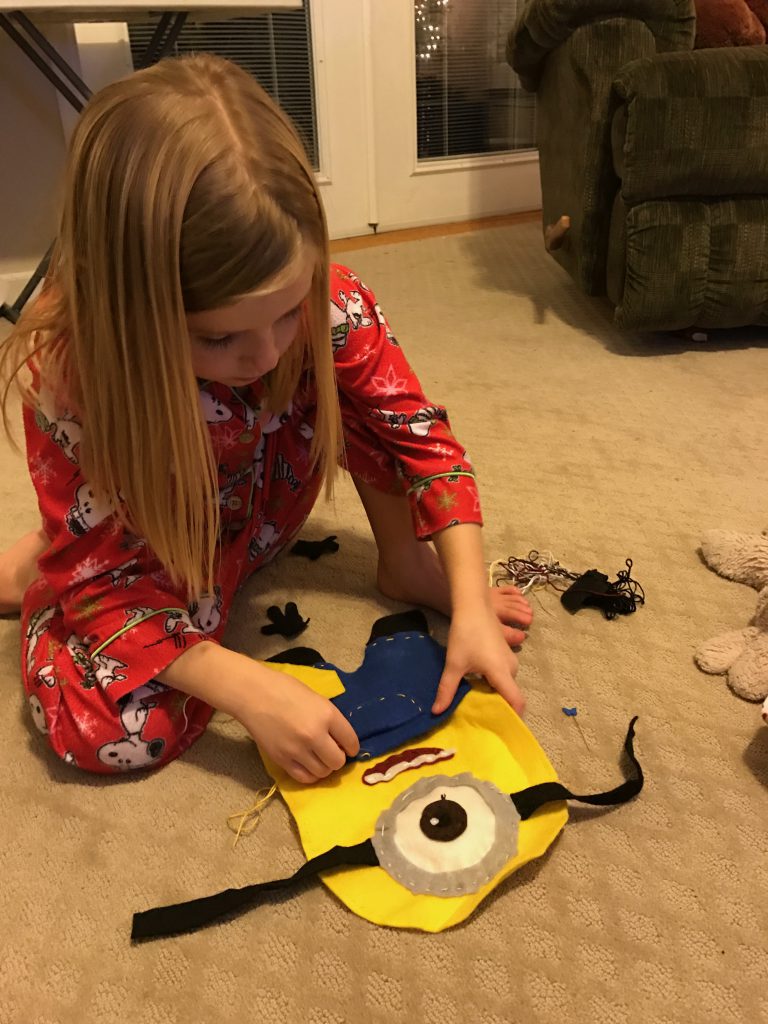 during a trip to target to get birthday candles for hazel, i spotted this cool mug (and many other frivolous items) and had to get it. if you can't tell, it's a usa in the background, which makes it perfect for our on the road christmas.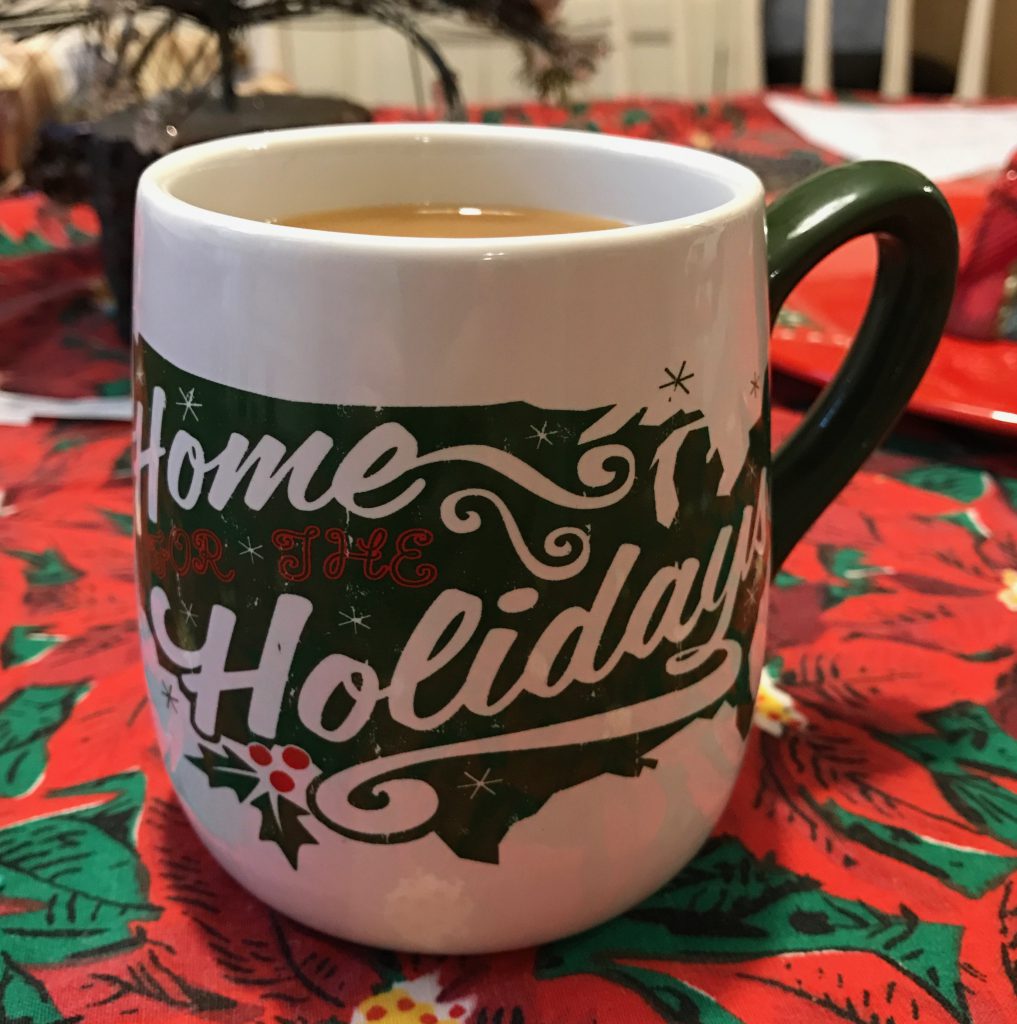 we squeezed in one last lunch date with the spoons at chick fil a. i also ran into several old teaching connections while there. a youth pastor that volunteered at the school every single day and a former student with the cutest little baby ever. which didn't make me feel old at all.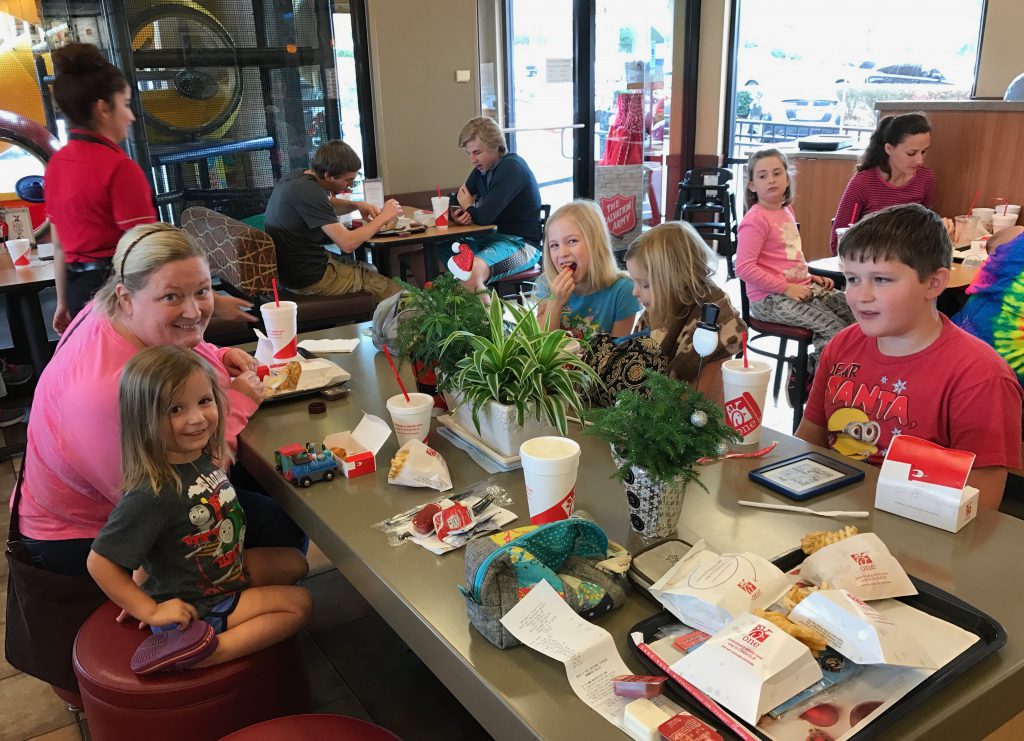 hazel and anna decided to color all over their bodies to make themselves look like a zebra (hazel) and a tiger (anna).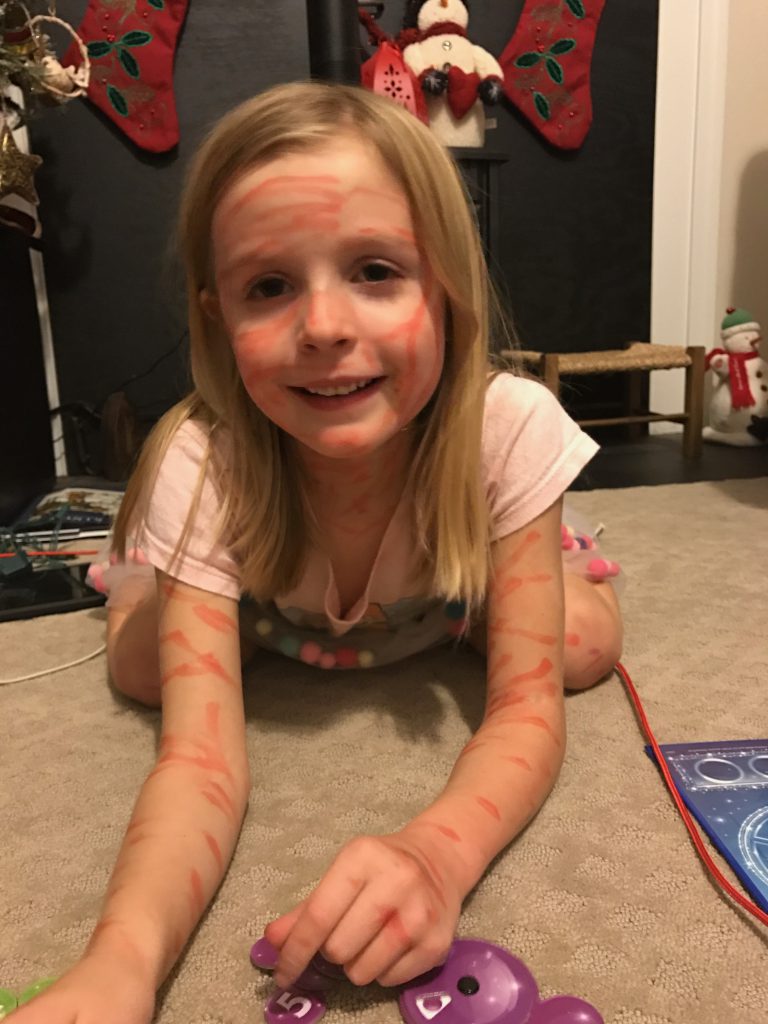 when i found myself on the other side of town, with some time to kill before heading to the license plate agency (blerg), a stop at bagel station was in order. salt bagel with scallion cream cheese. so.so.good. (i warned you that there was a lot of eating).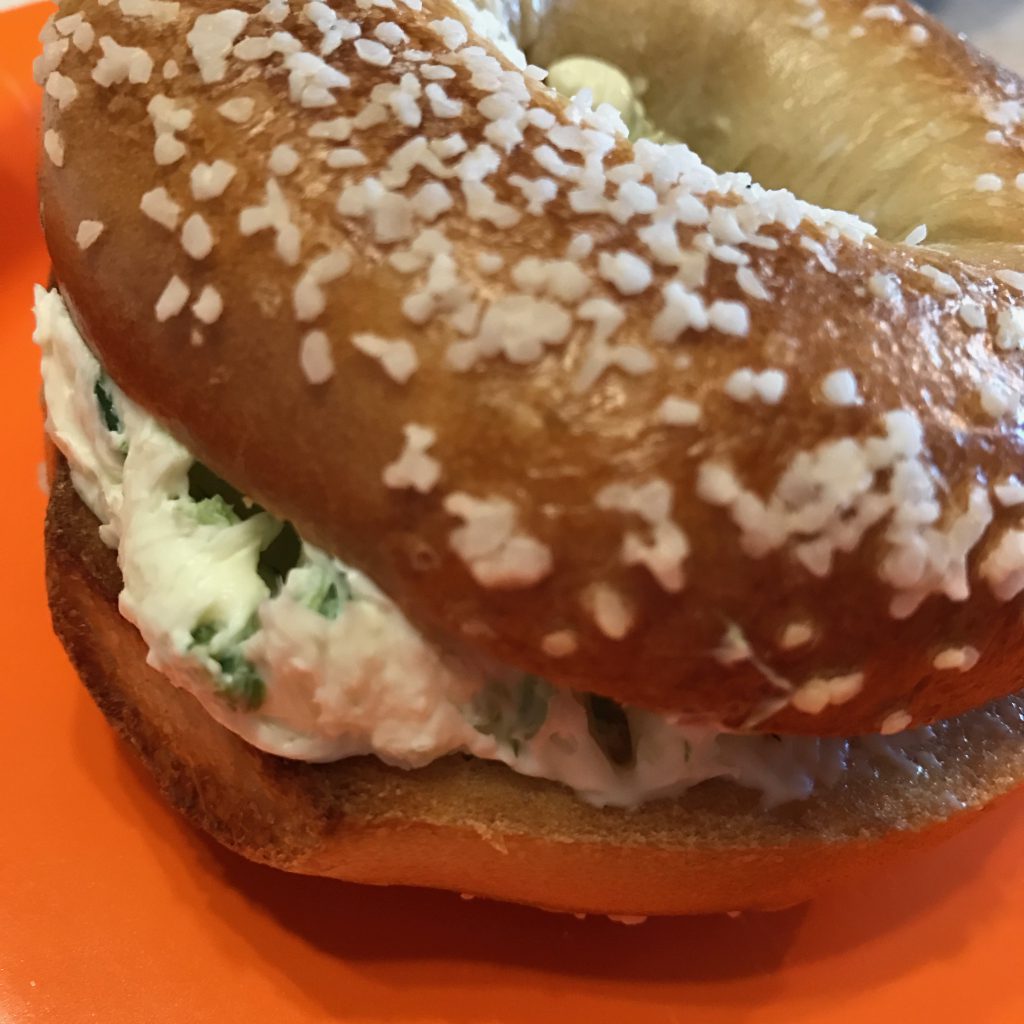 grump. with excellent hair.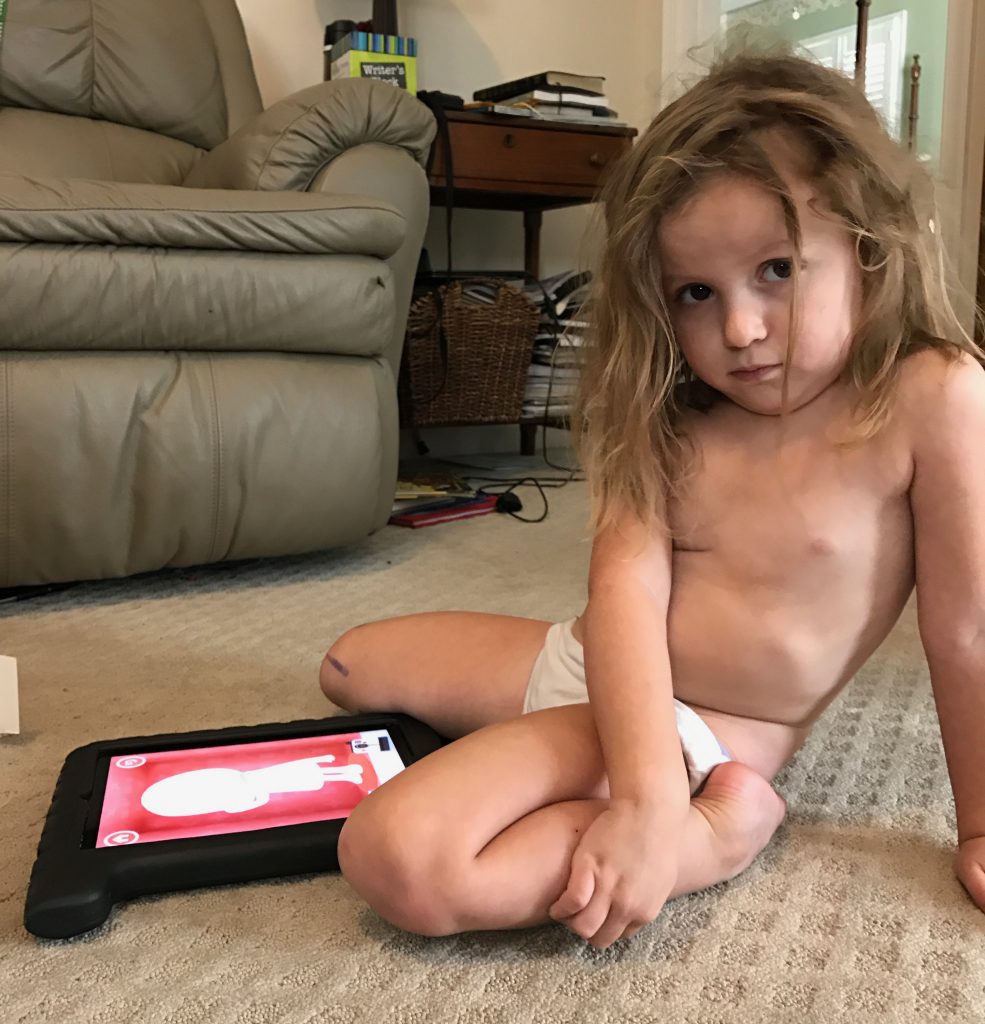 derek and i managed one last date night. it was actually just a very quick dinner at the village tavern. but it was alone. and we tried to eat slowly to reflect that. 🙂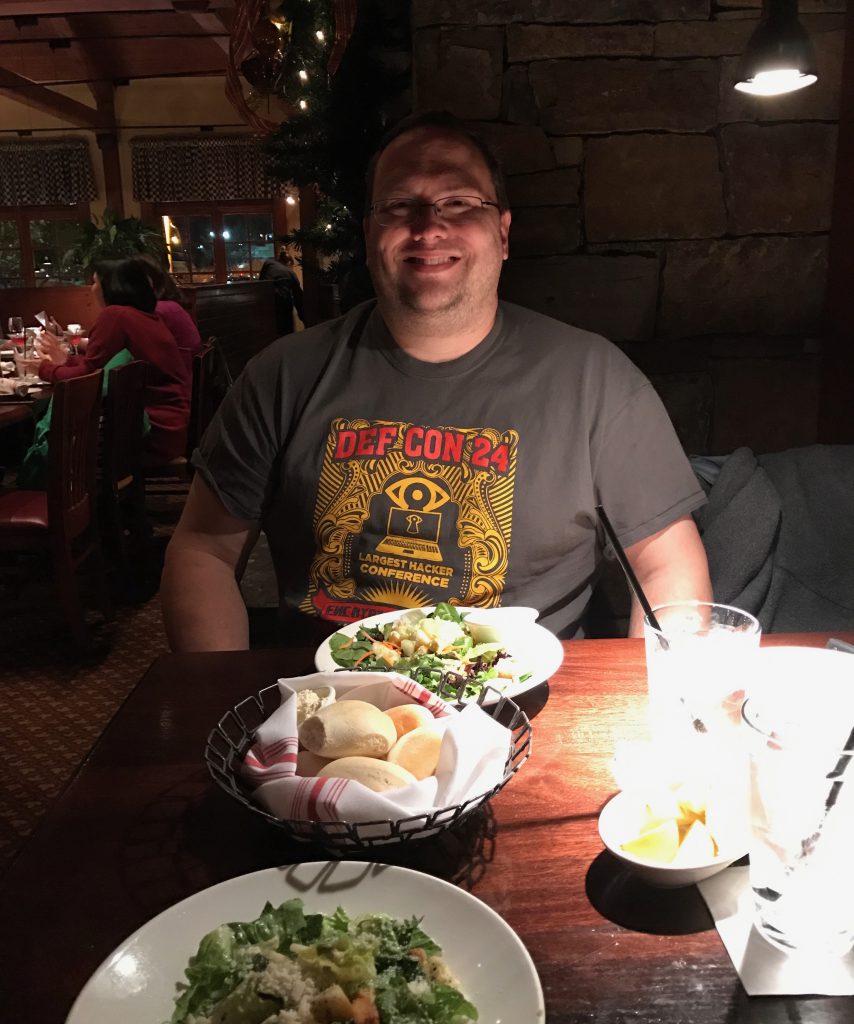 i went with the prime rib, which wasn't quite cooked to the temp i had requested, so was a little disappointing. but derek's filet was worse and they actually replaced it, so i sucked it up and made it work.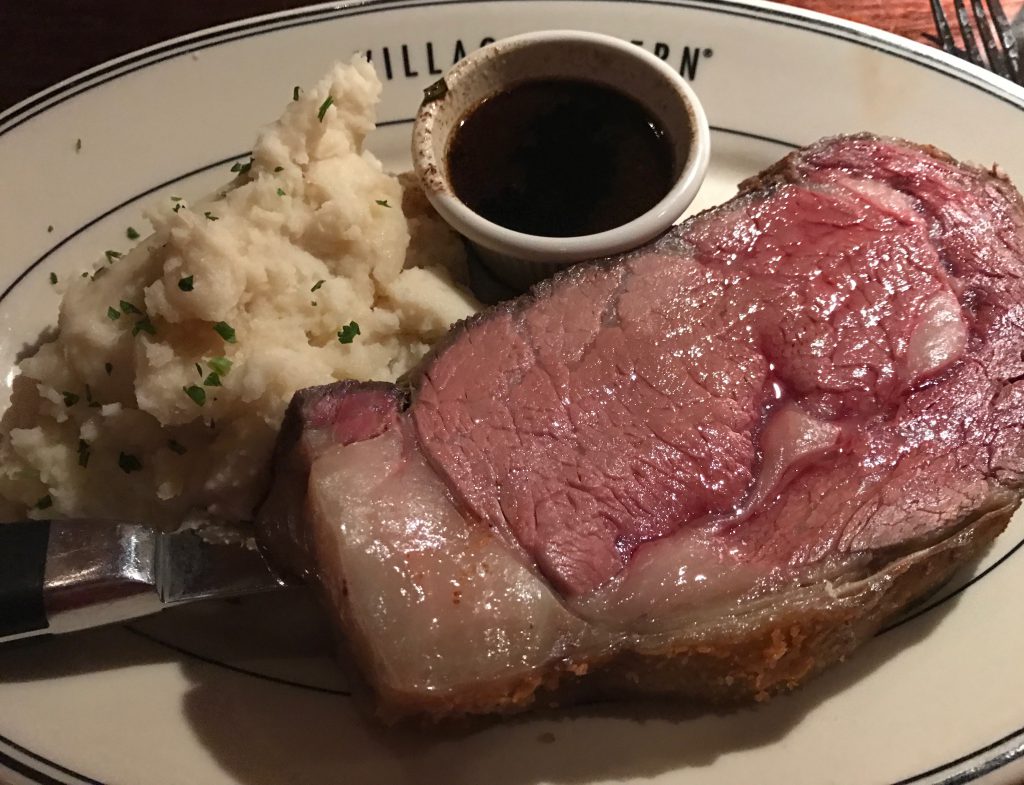 besides. i got to have this delicious cheesecake after.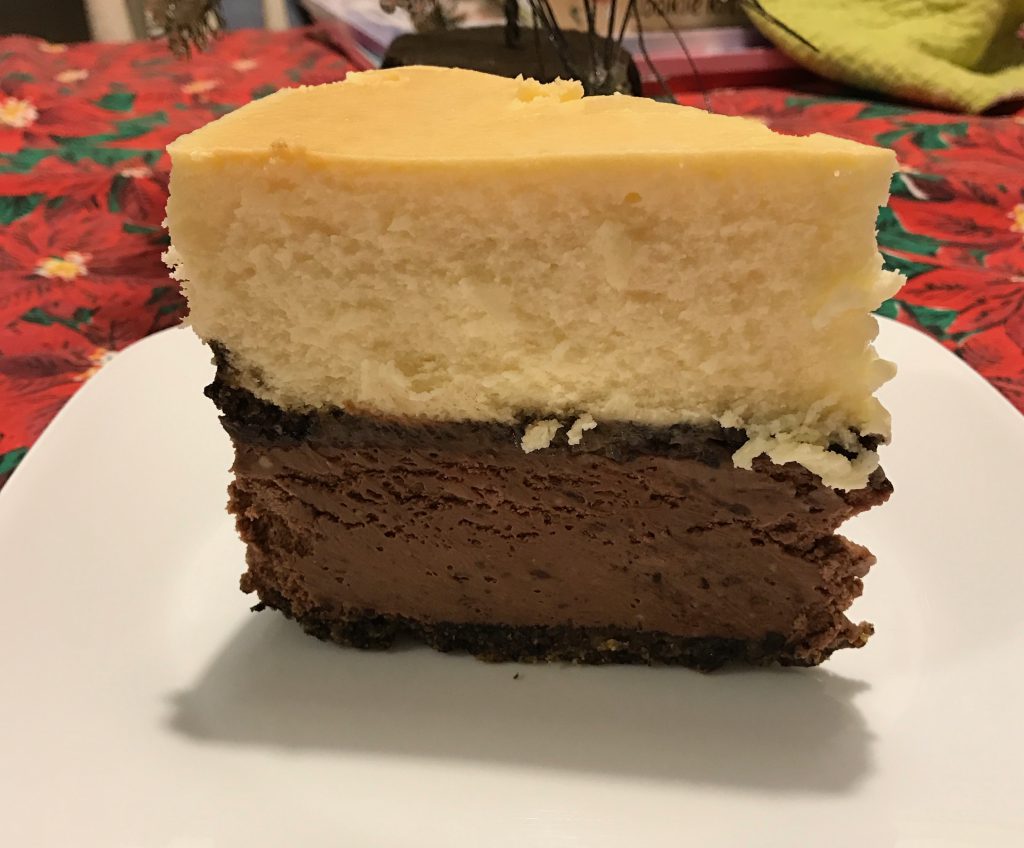 we are going to miss spreading out in gramma's house. the kids built an epic train track every day. (and then subsequently fought over it every day).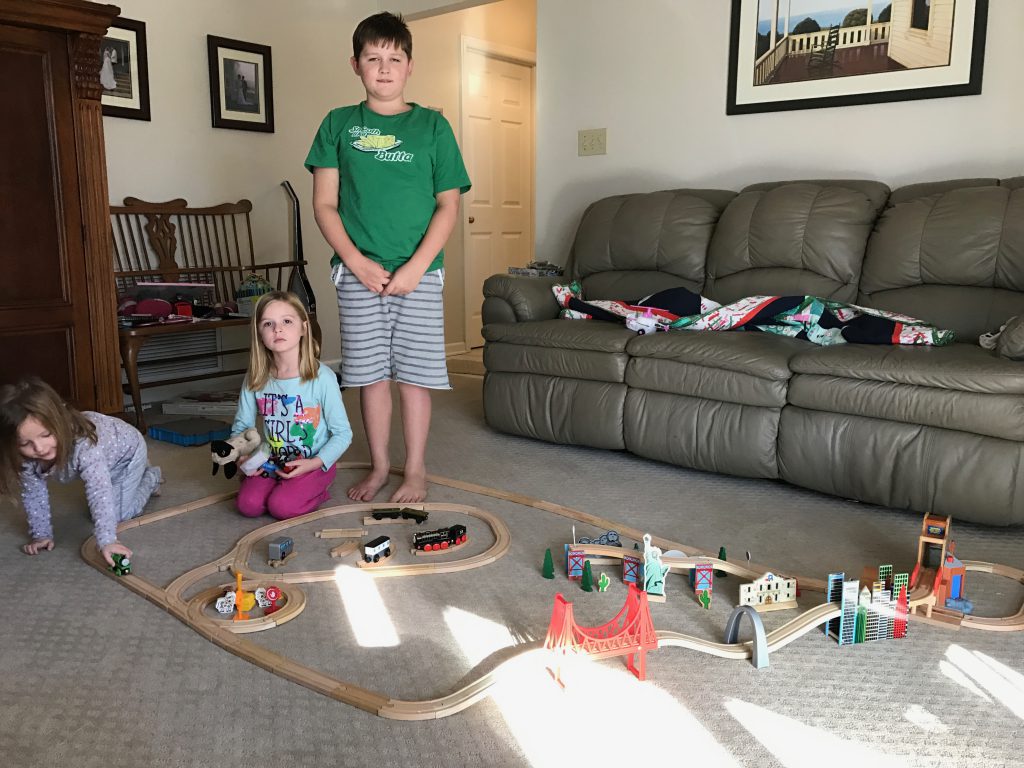 we had one last sheetz hangout with maddux and his fam on our last available day. and took this worlds cutest pic.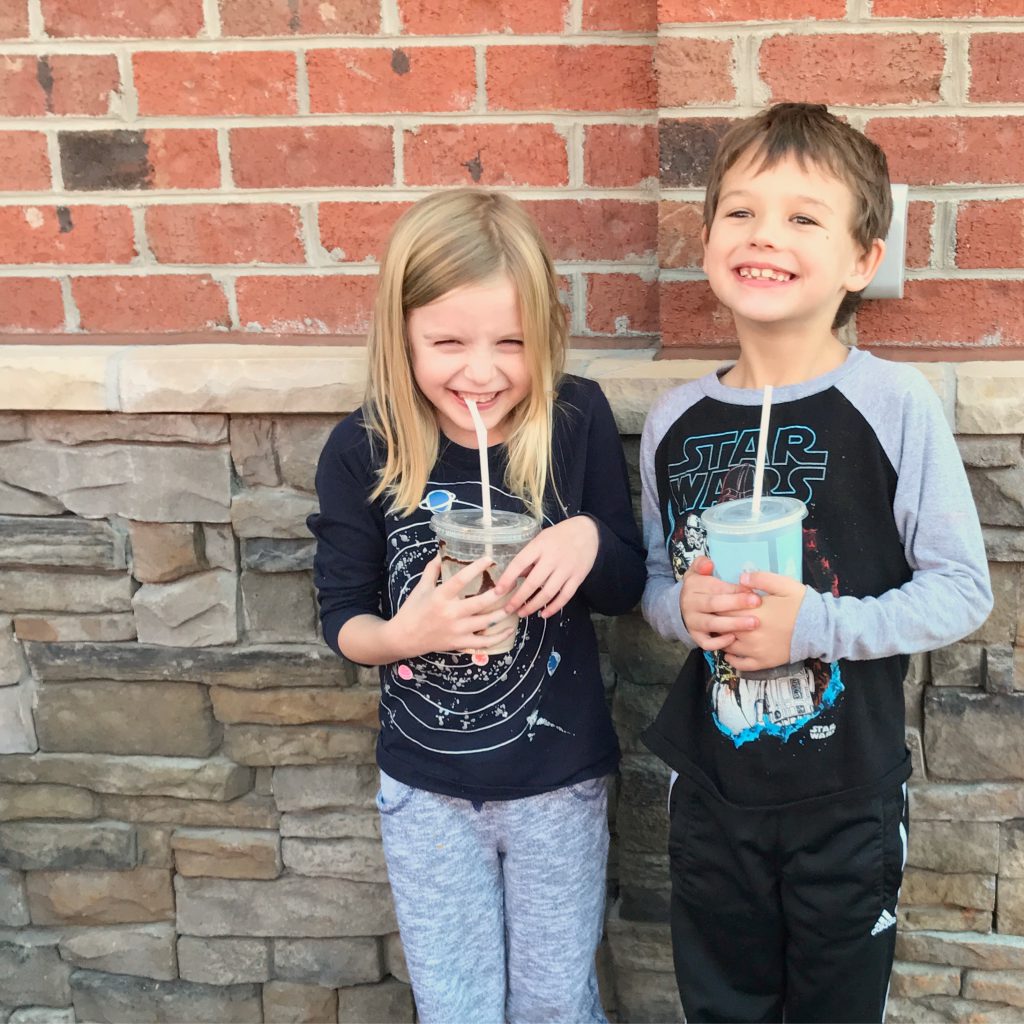 then we had one final going away hangout with all the old gang at my friend lorena's house. THANKS LORENA!!! ike was so happy to get to see these buds before we left. they've been pals since birth.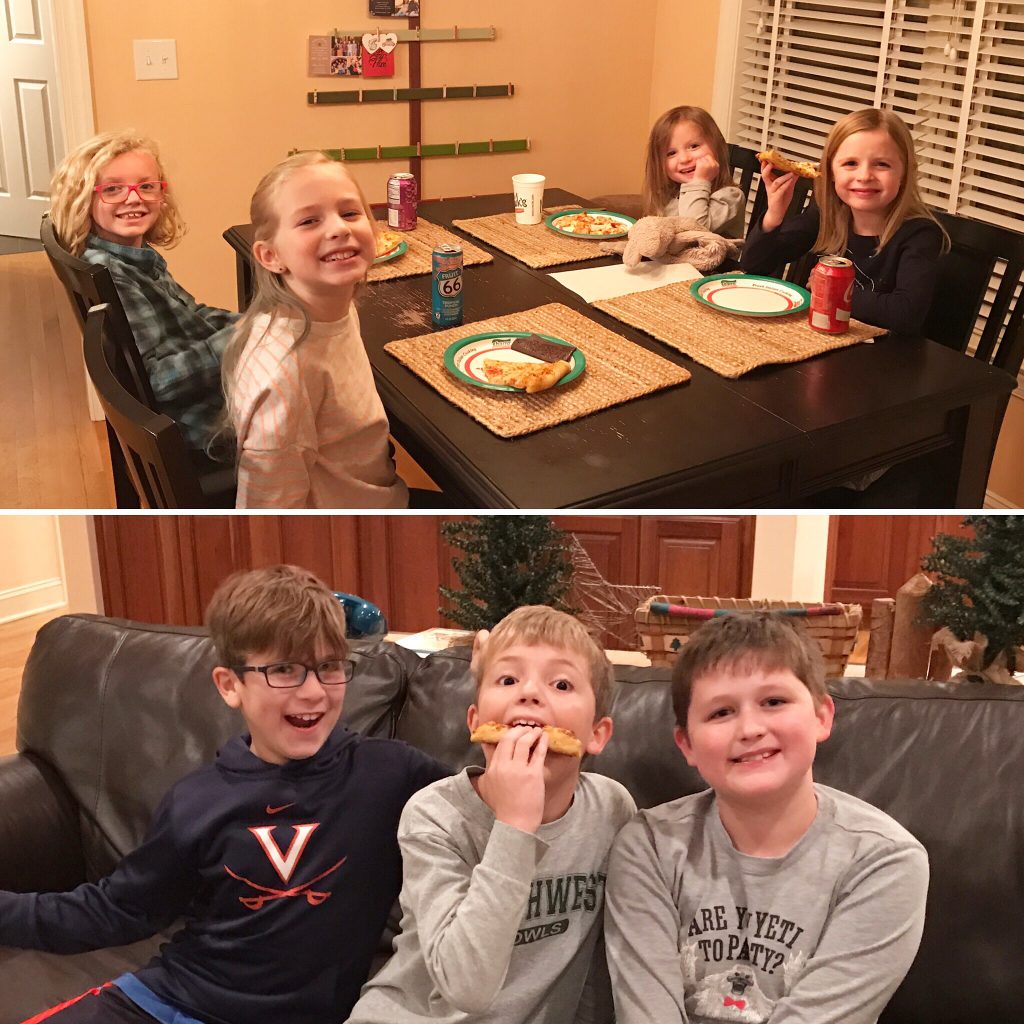 crazelnut.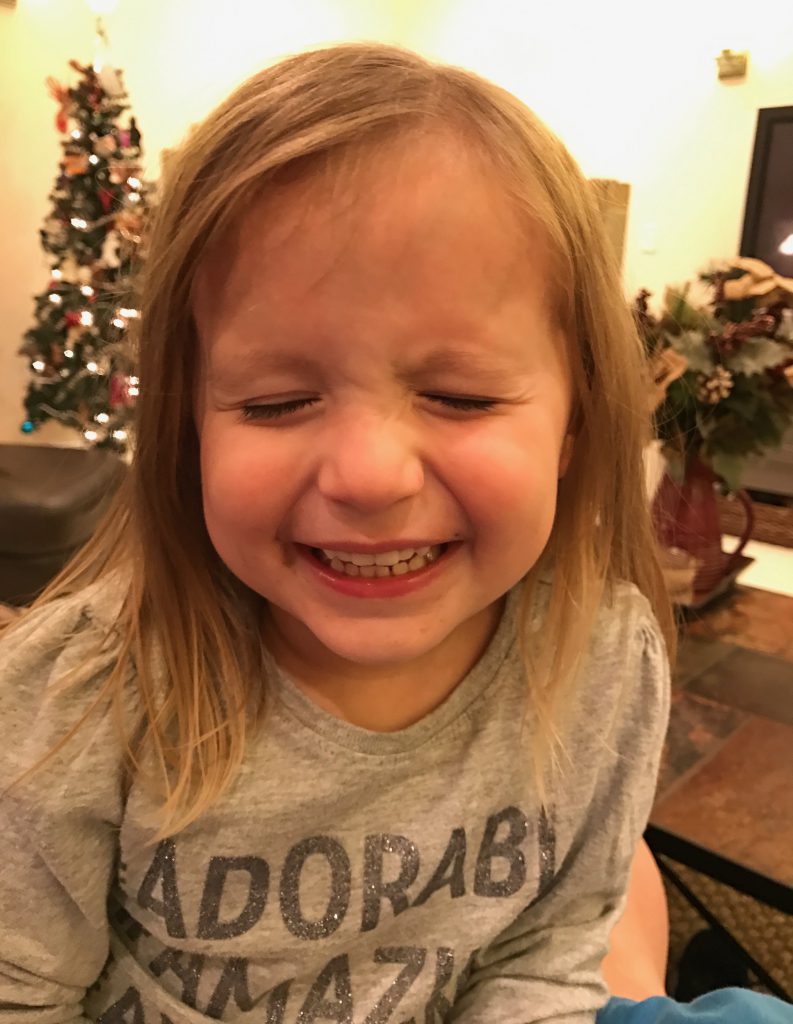 our final day was spent packing the camper and getting ready for swedish christmas. i don't know if you can tell, but anna is writing a story about "swiedish christmas". 🙂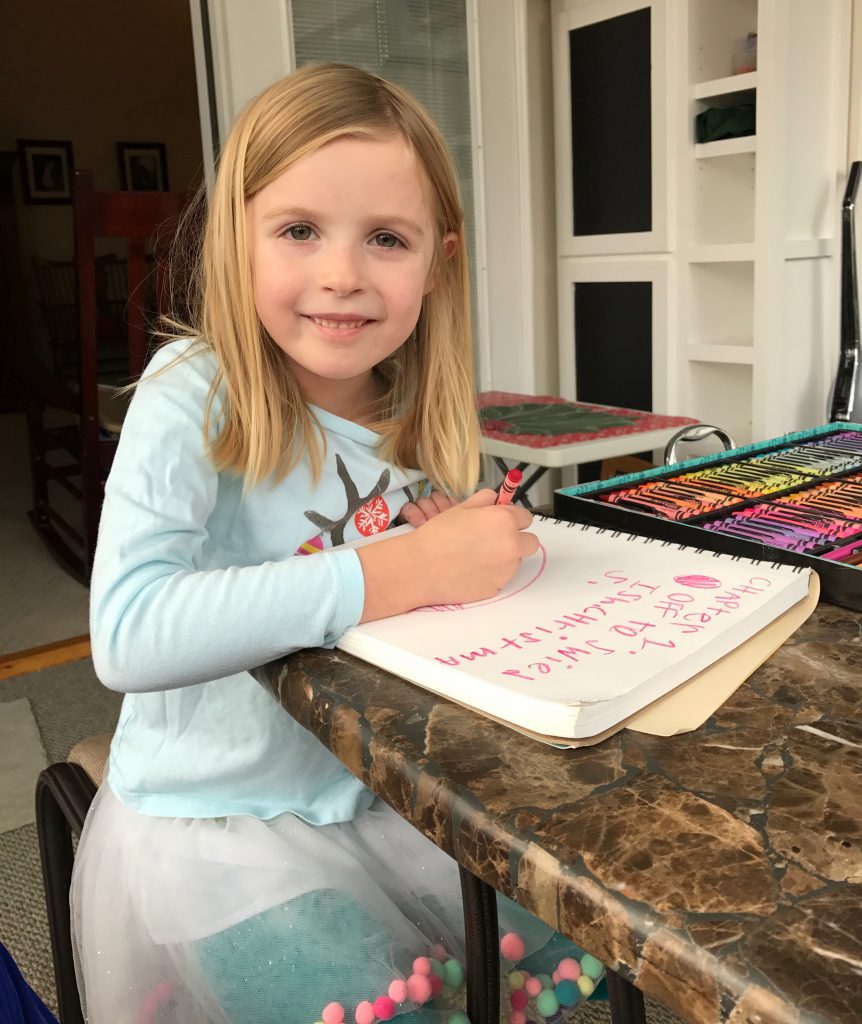 lastly, here's some post-swedish-christmas pics of the kiddos in their christmas jammies. i couldn't resist.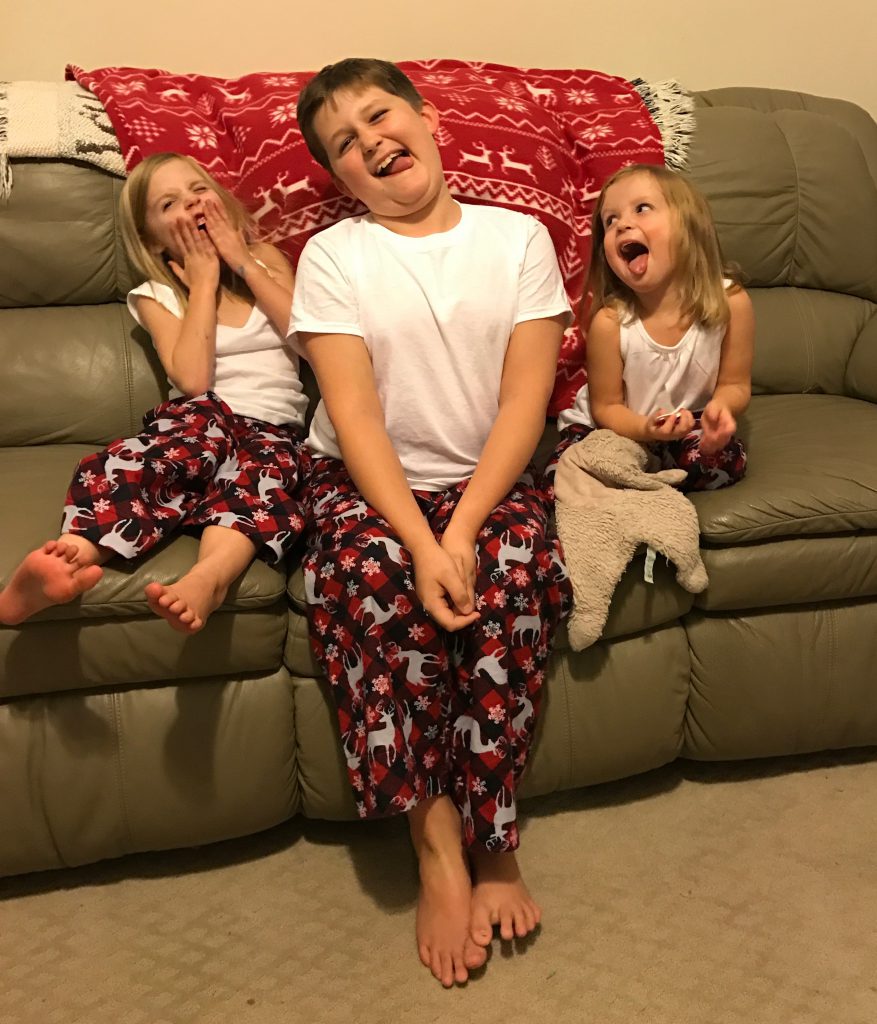 i also couldn't get them to cooperate in front of the tree.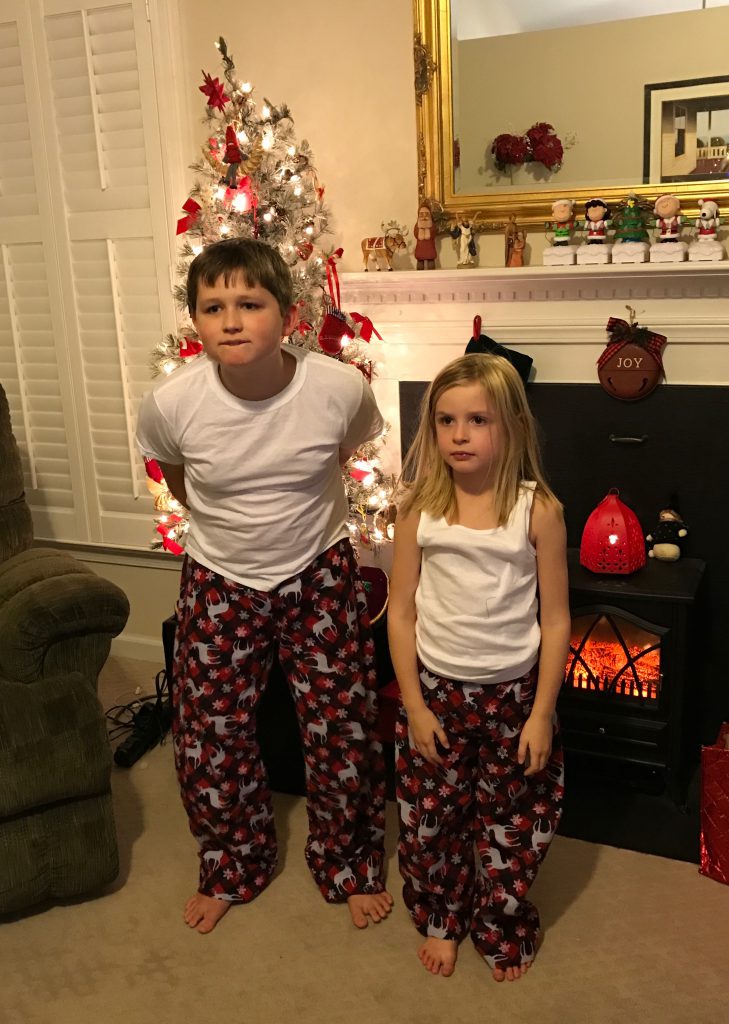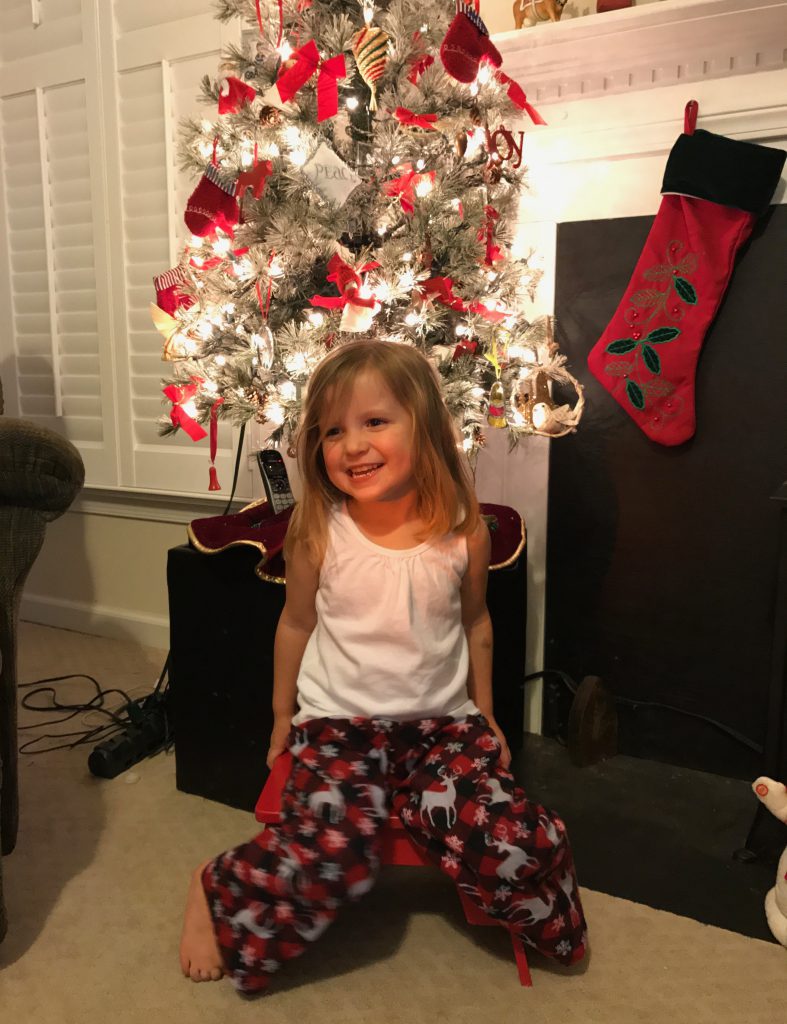 so, that wraps up MY posts about our time in nc with family. but i have a bunch of pics from derek's parents that i will get to soon. 🙂