our second adventure, while staying in fountain, florida was a trip to panama city. originally we planned to go to a science museum that was free with our astc passport. when we woke up, the weather was better than we thought, so we also packed for the beach, just in case. well, the science museum was ok. we didn't stay long. then we had lunch at chick fil a. then a quick target trip. and then we decided that the beach was in order.
i debated between st. andrews state park and panama city beach. we picked the state park, mostly because it was a known. i'm not a fan of looking for metered parking or any other public beach nonsense.
we chose well, because we saw approximately 10 different people the entire time. hazel got right to work, shoveling the soft white sand.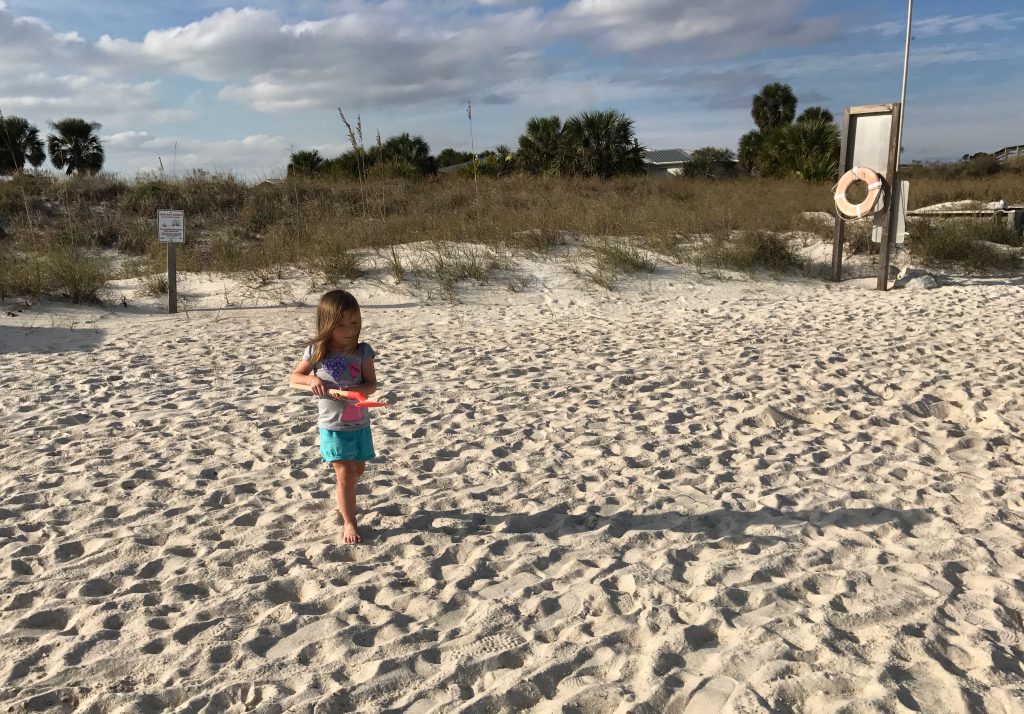 these two headed straight for the icy waters.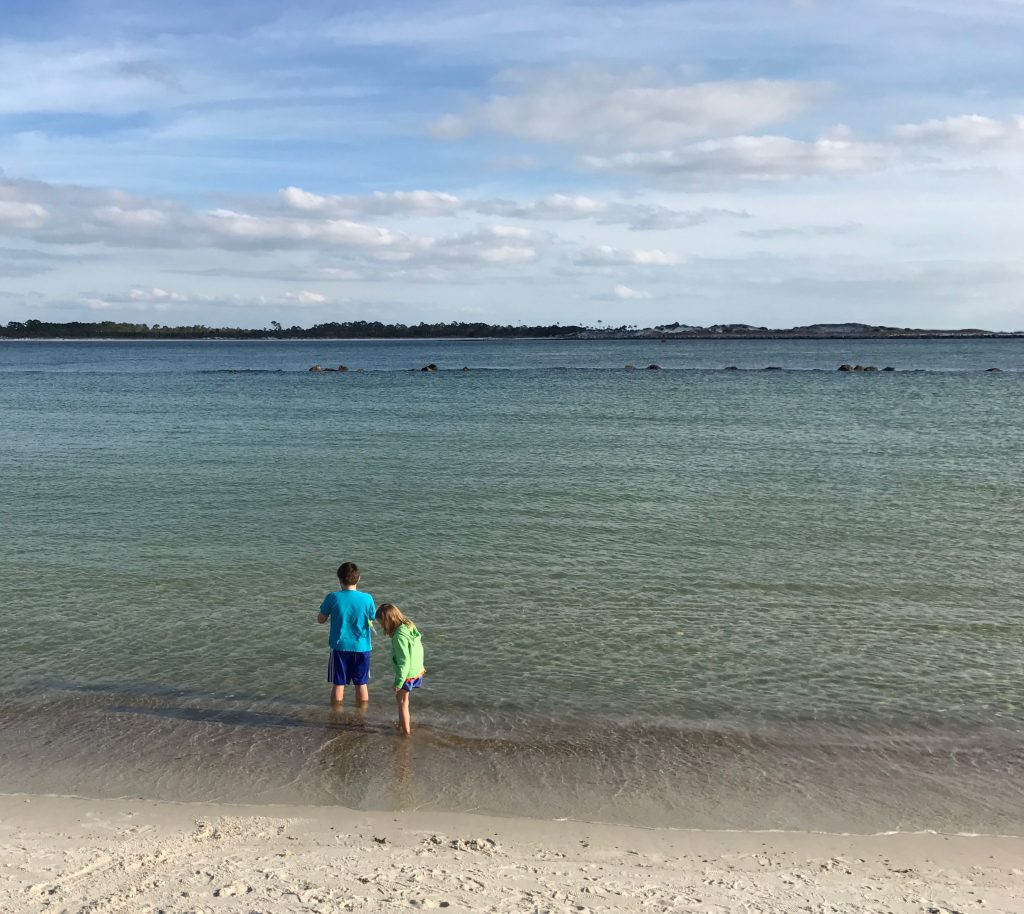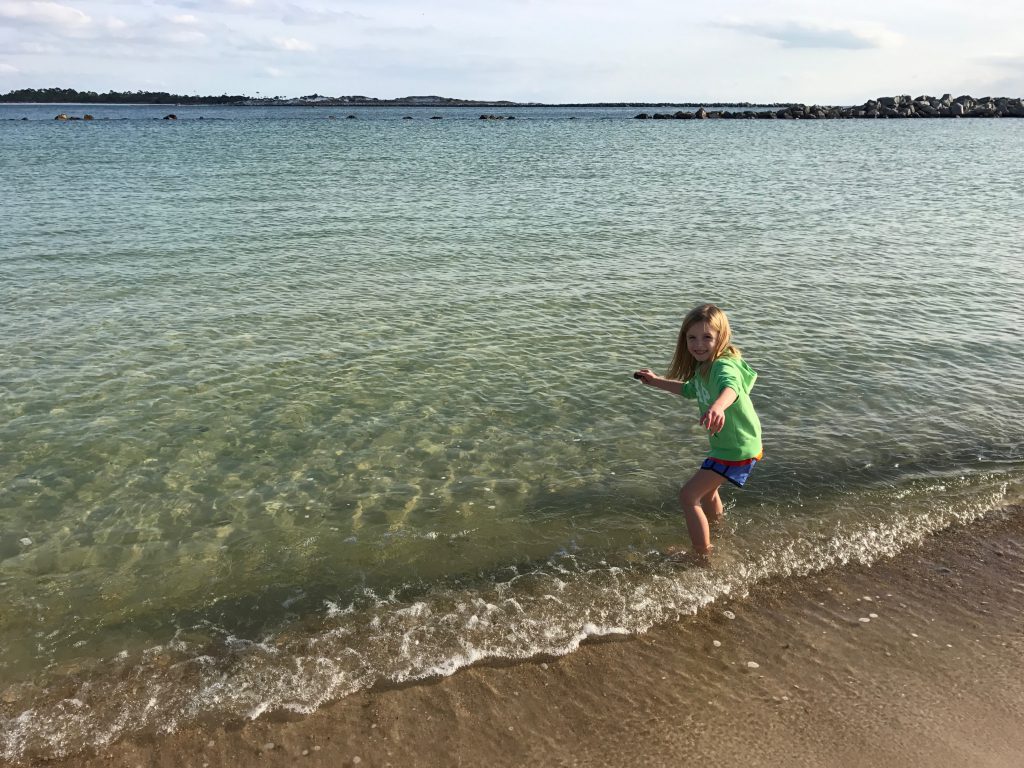 we took a stroll out to the tip of the island. hazel likes to keep a safe distance from the water.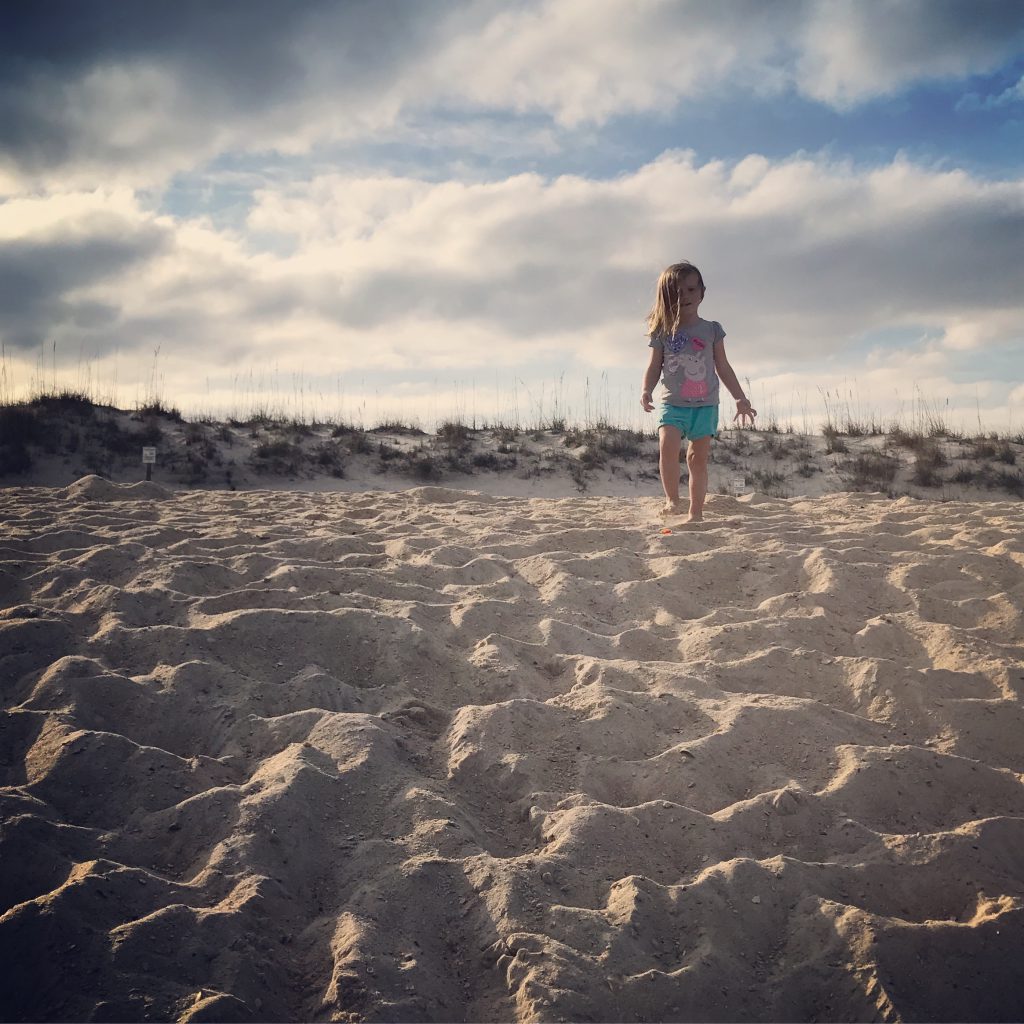 there was a pretty good size drop off from the soft dry sand to the hard packed sand. which of course made for a great slide.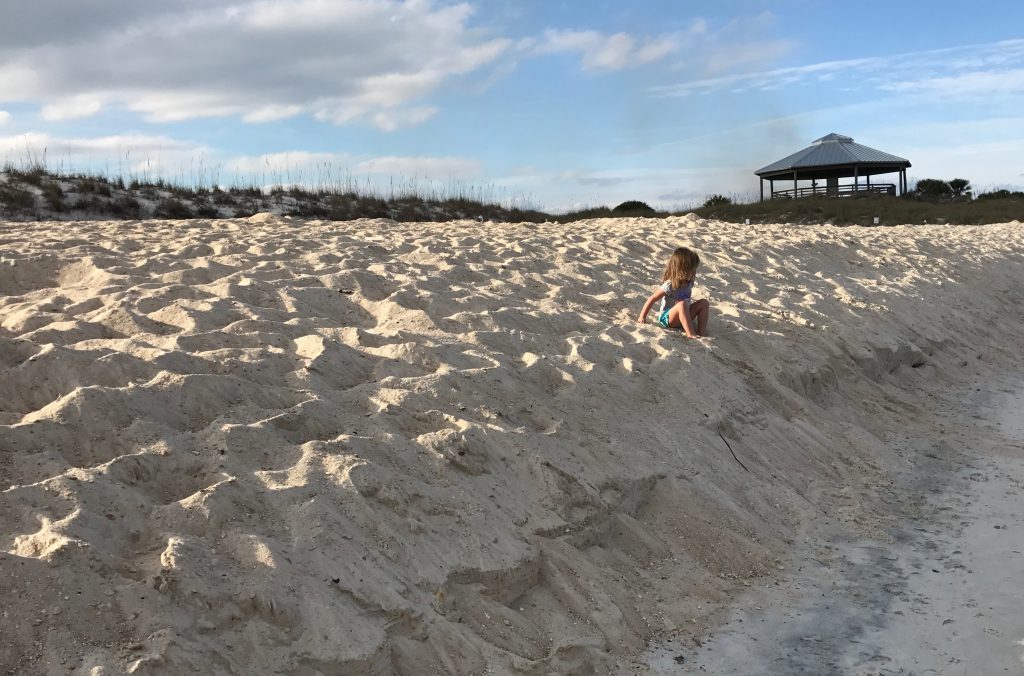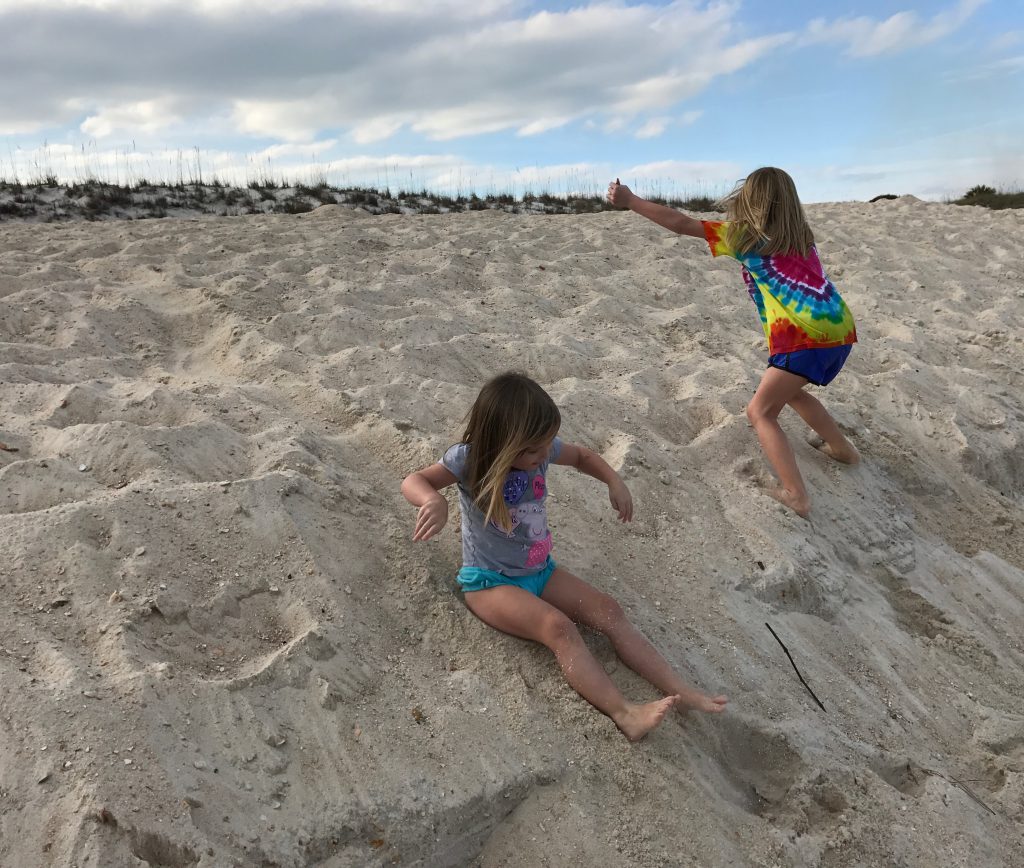 we stopped at the rocks and entertained the thought of hopping around on them a bit, but we were shoeless and that is way less fun.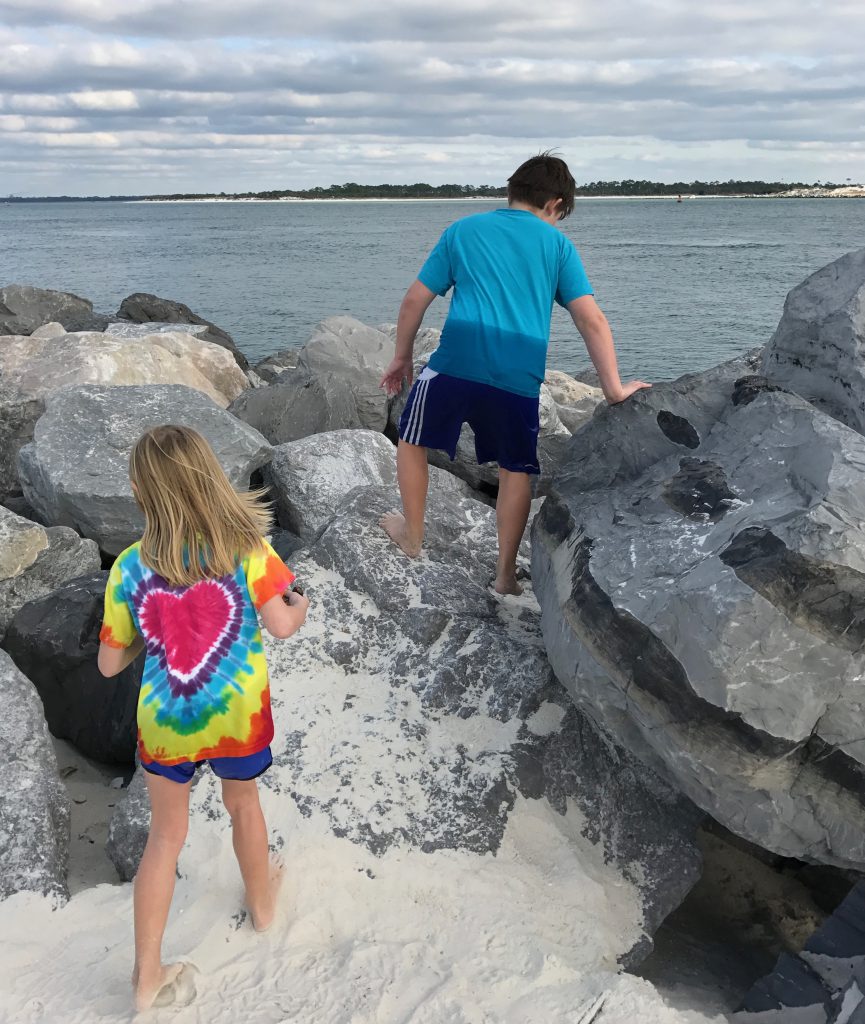 then we attempted a picture while standing on these rocks, but this was the best we got.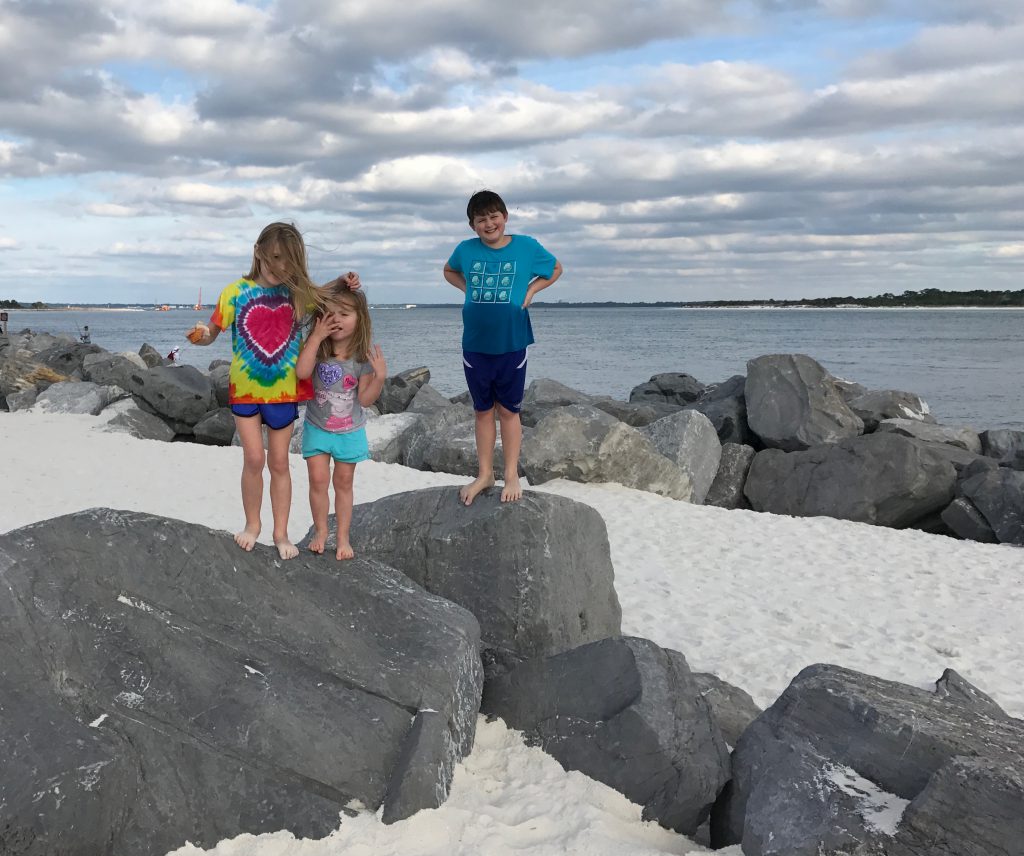 the big kids headed off to the gulf waters, but hazel stayed behind and instructed me to take a picture of her sitting.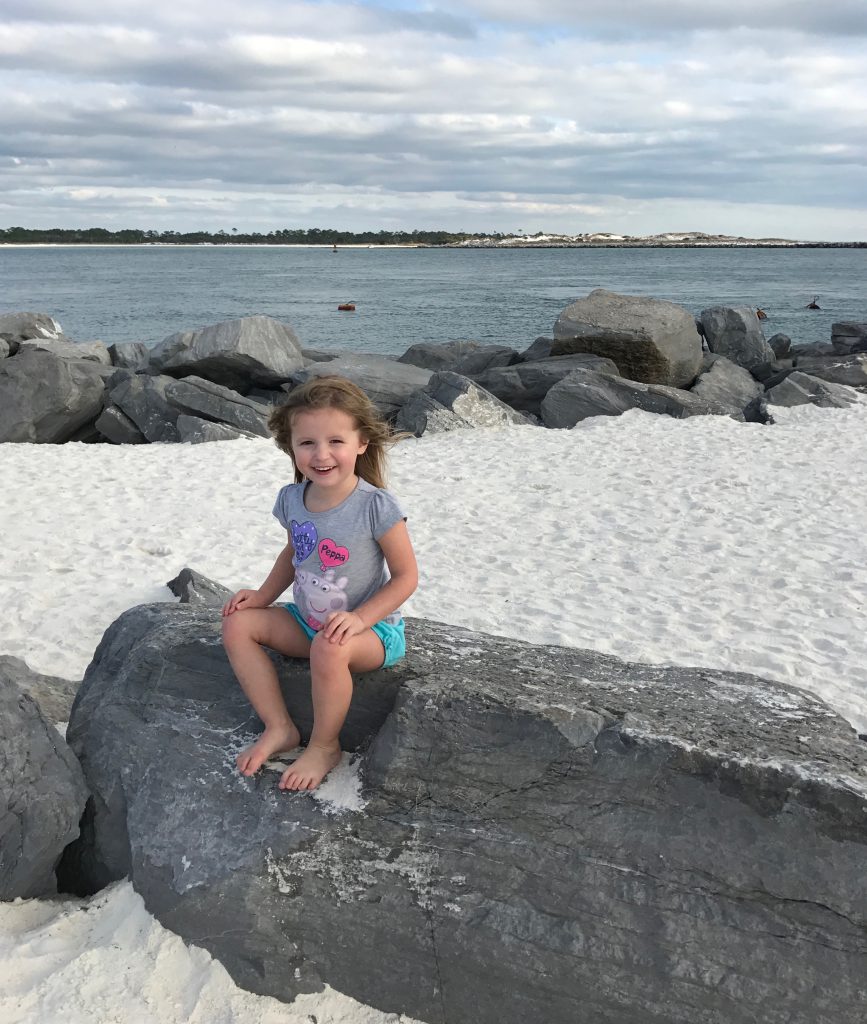 guard seagulls.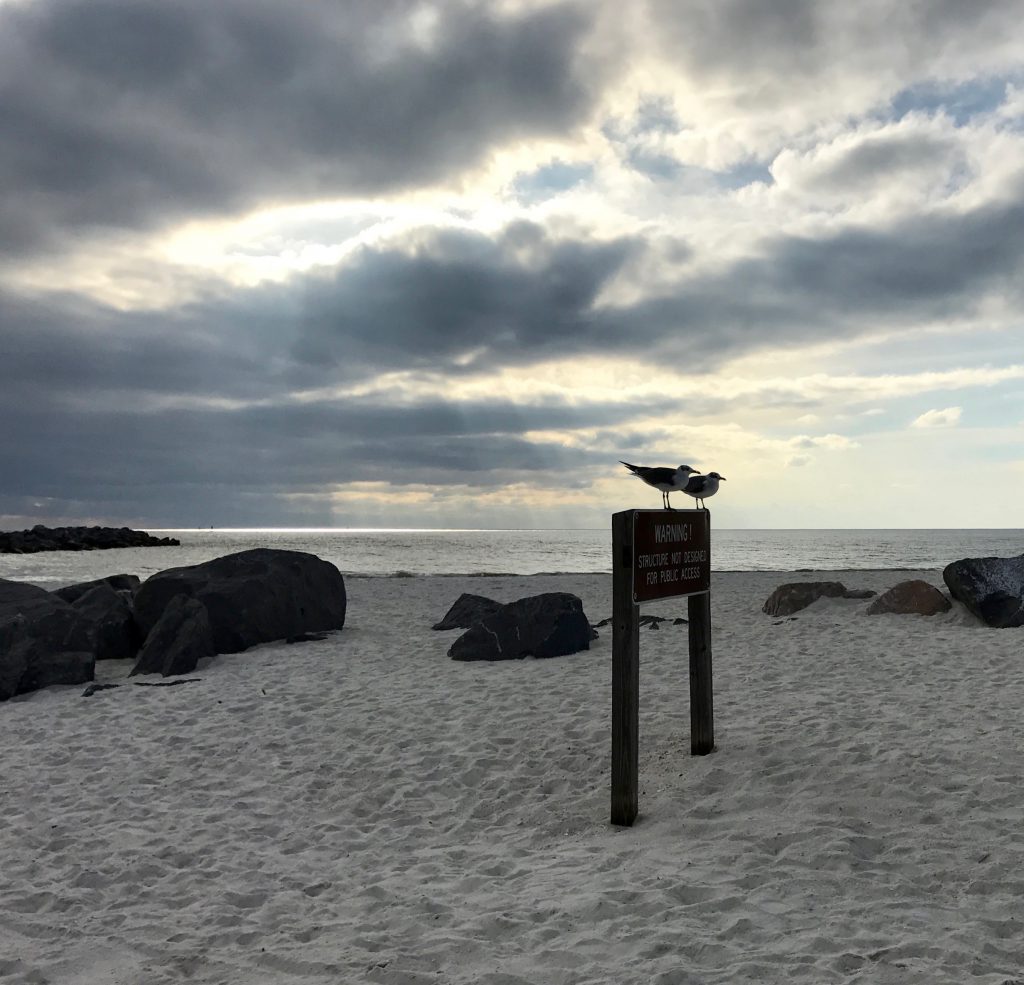 off to the waves.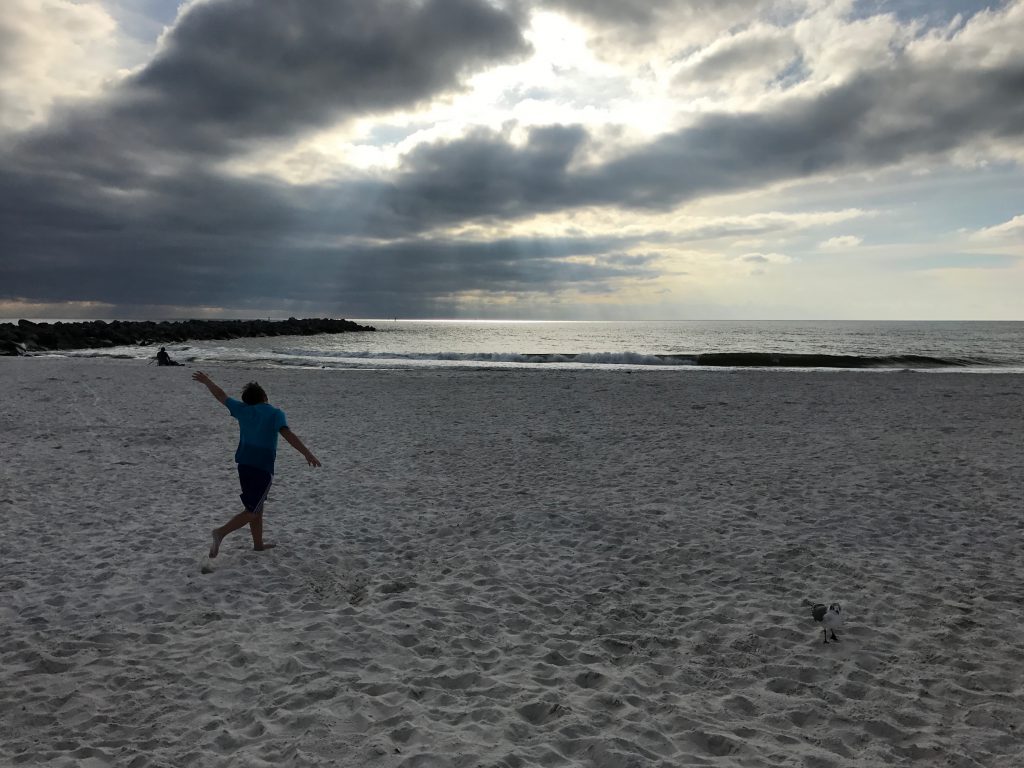 it's not actually that dark. the sun was doing weird things. so it just depended on my angle.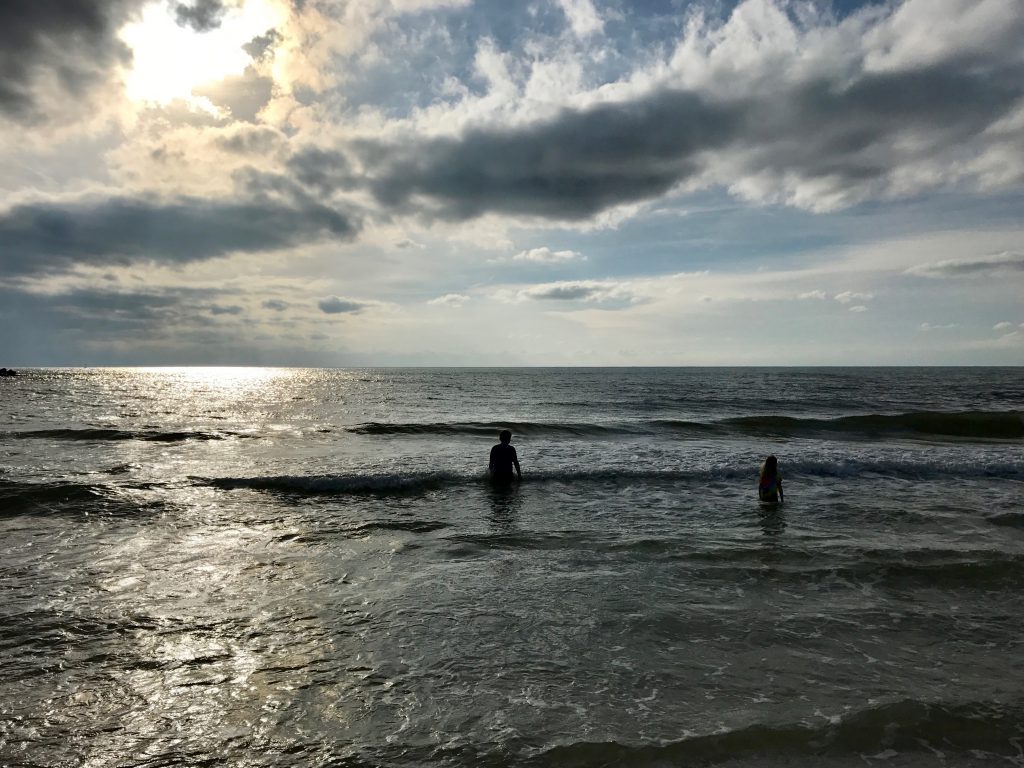 anna frolicking. panama city in the distance. they were doing a controlled burn inside the park, so there was a good bit of smoke near the entrance. and a good learning opportunity.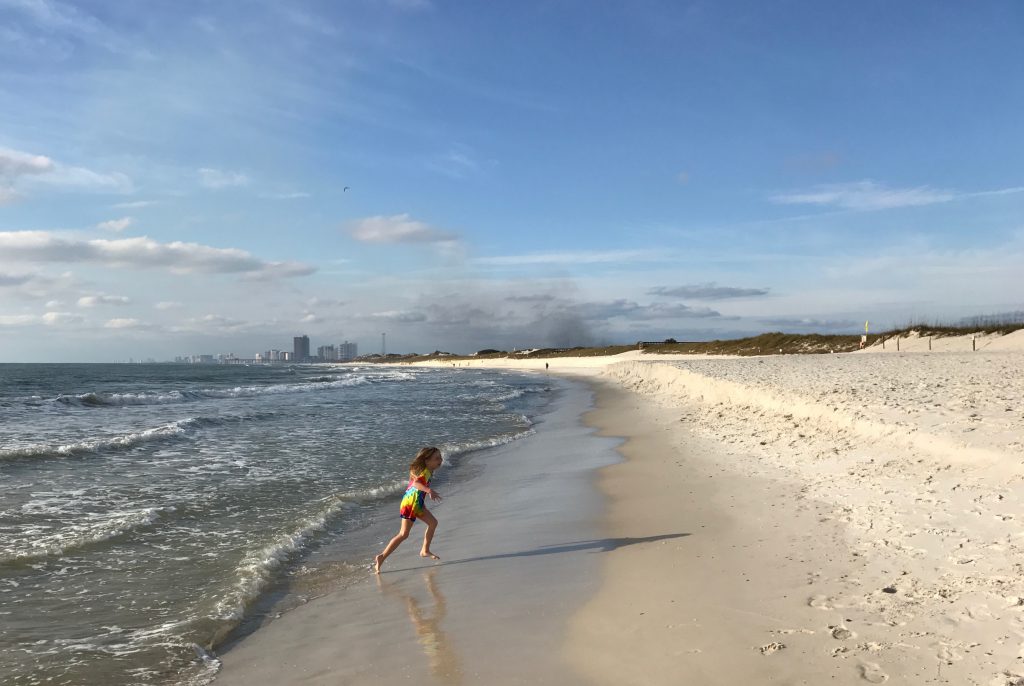 crazy ice water lovers.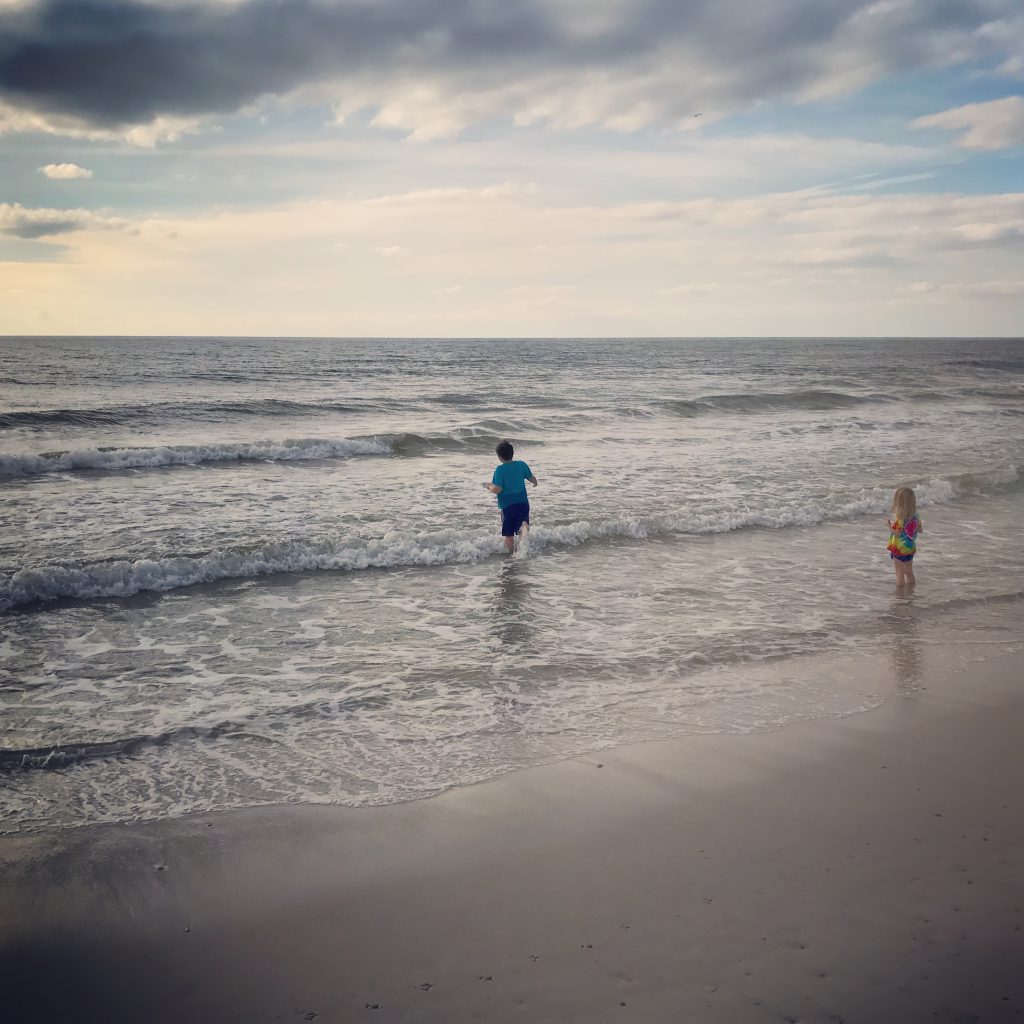 hazel and i preferred the warmth of the sand. she, chasing sea gulls. me, taking pics.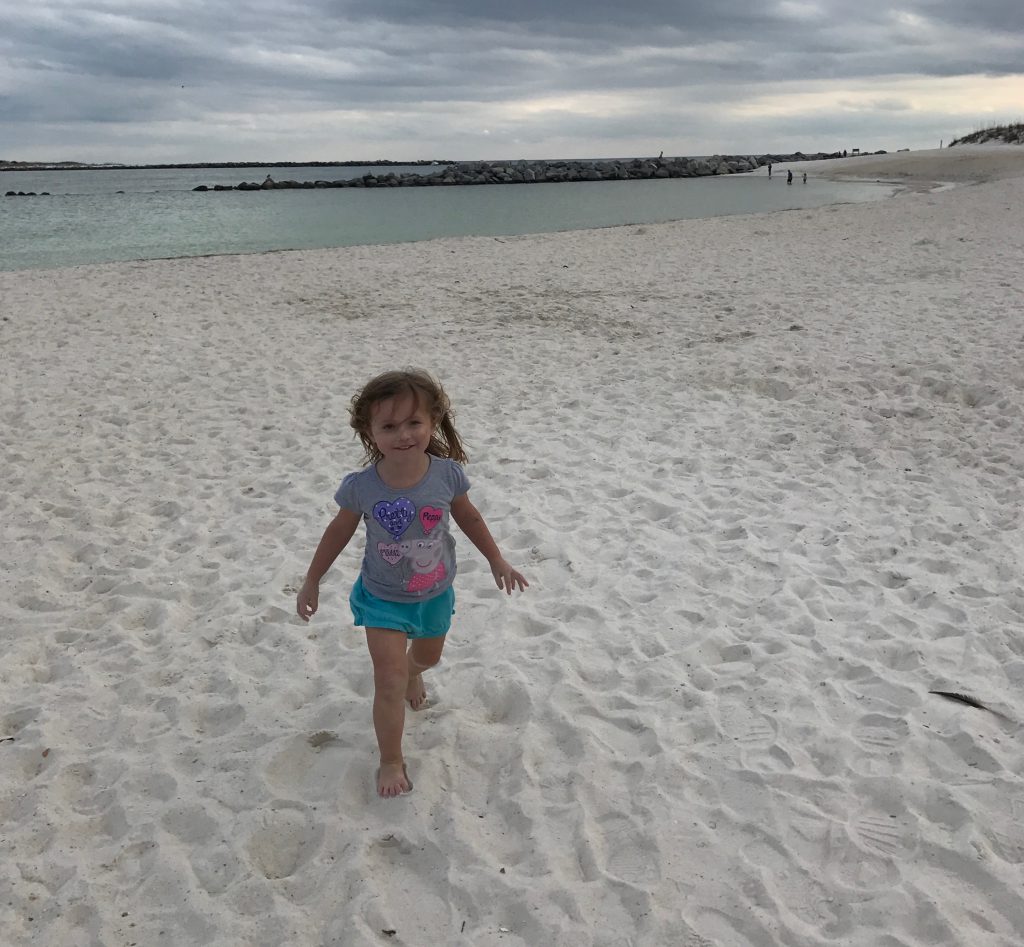 on the way back, isaac found some sort of computer chip or motherboard or technology-y thing. weird.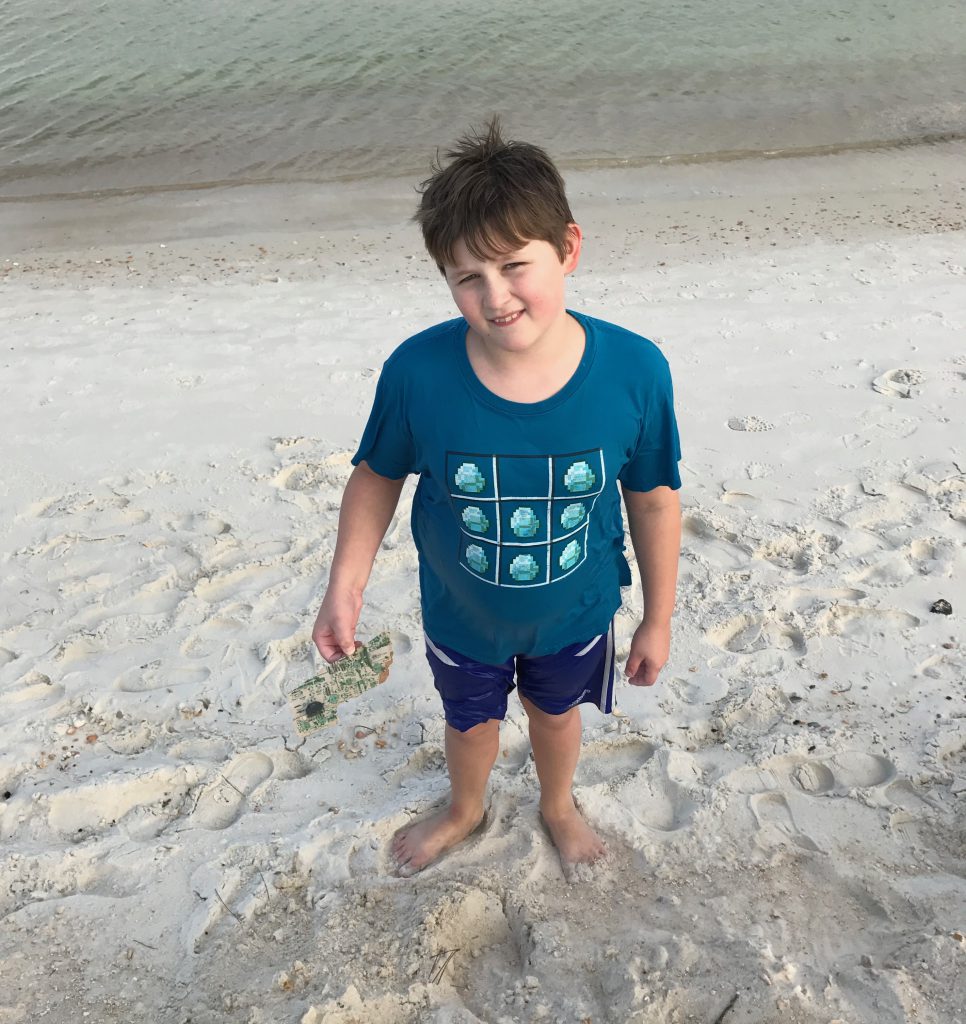 hazel left us in her dust as she returned to her beloved orange shovel.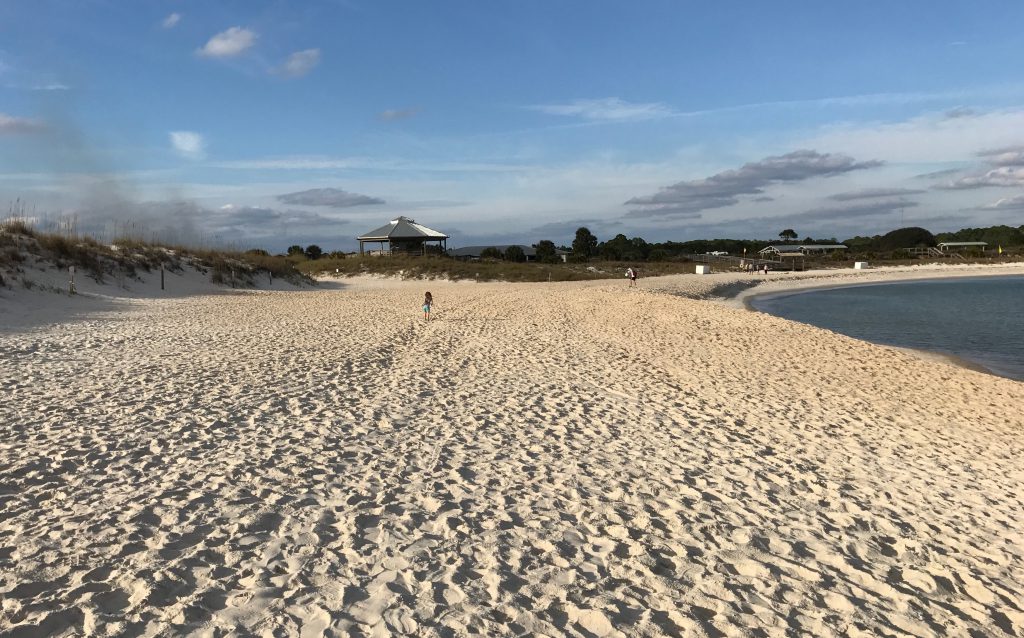 back in her happy place.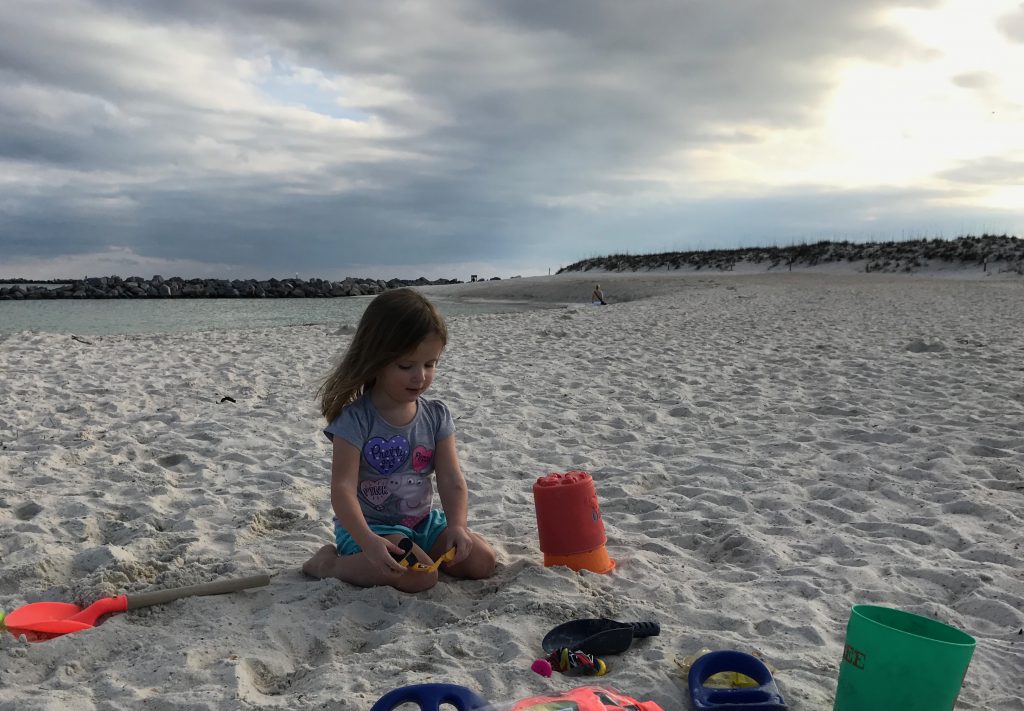 it started to get a bit chilly as the afternoon wore on. but that stopped no one. until anna fell all the way in.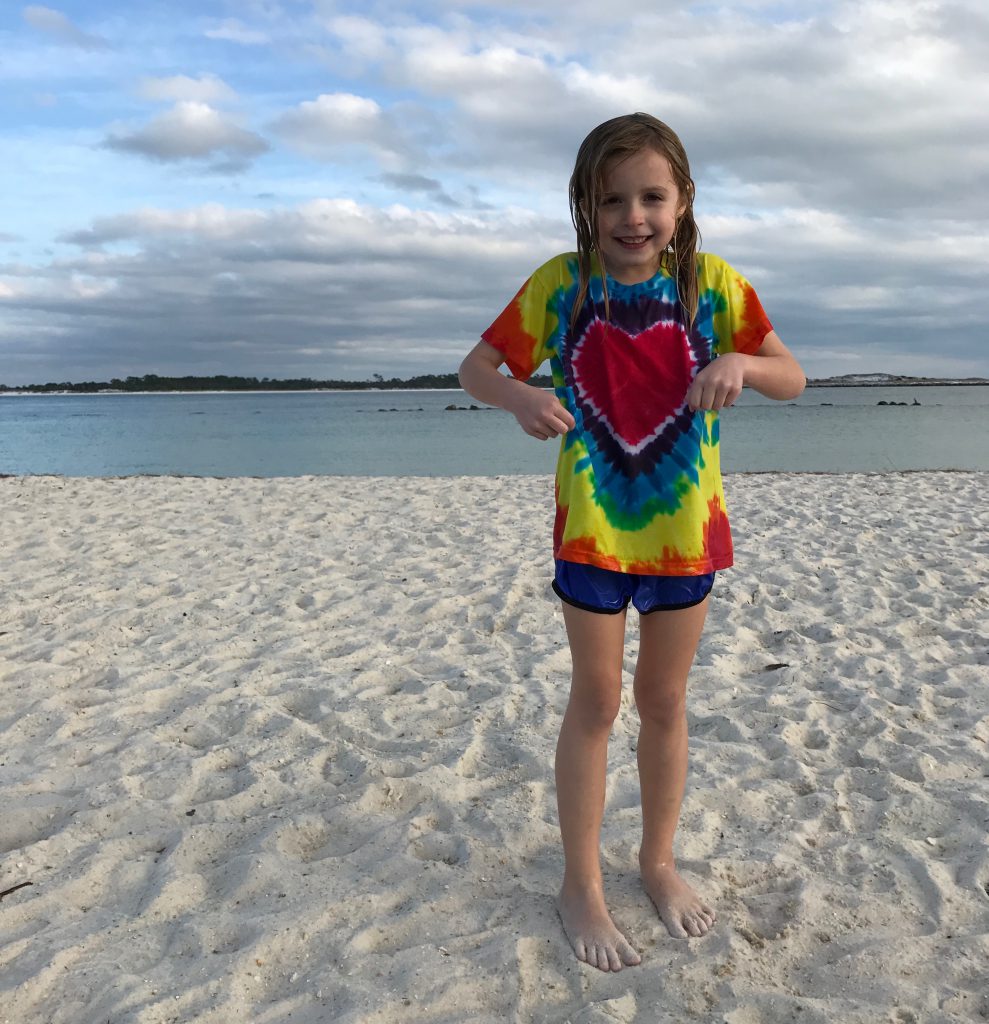 so, we dried off. changed. and made our way to the car. and then hazel stepped on something pointy and prickly and terrifying. so that was fun. lesson learned. stay out of the beach fringes if you don't have shoes on.
anyhow, now i'm super excited for our two weeks camping practically ON the beach near pensacola. 🙂