we are currently staying about an hour west of texas. after settling in last friday, we headed into town to see some sites and take in some history. we knew that we wanted to get the kids started on their junior ranger badges for the mission san jose national historical park, so first we went to mission san jose…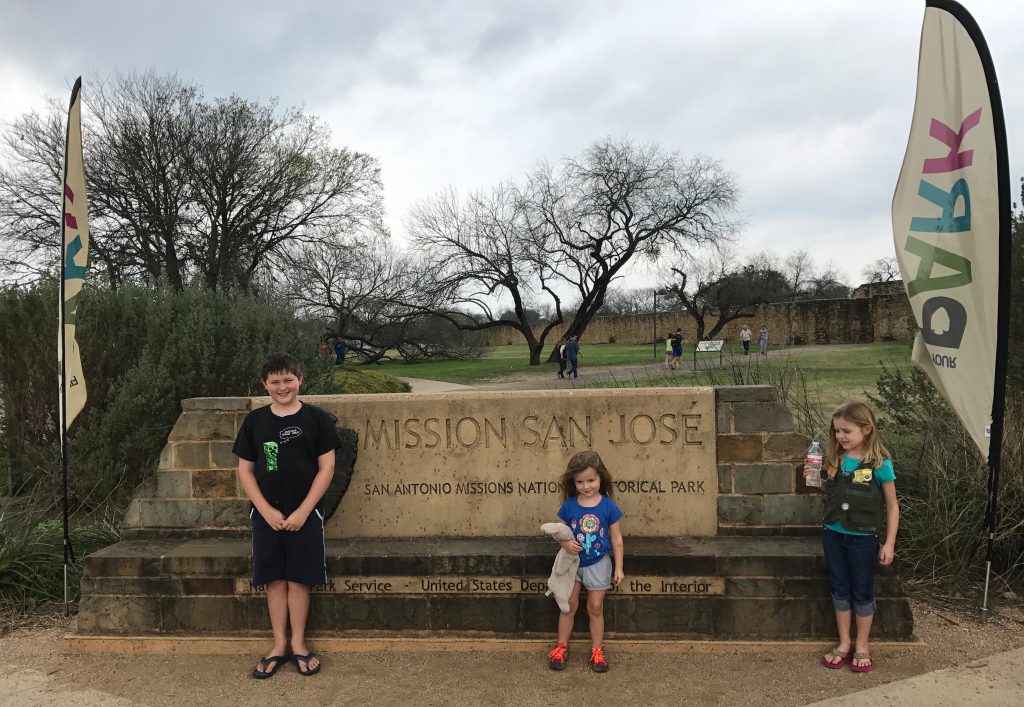 anna (and isaac) got right to work.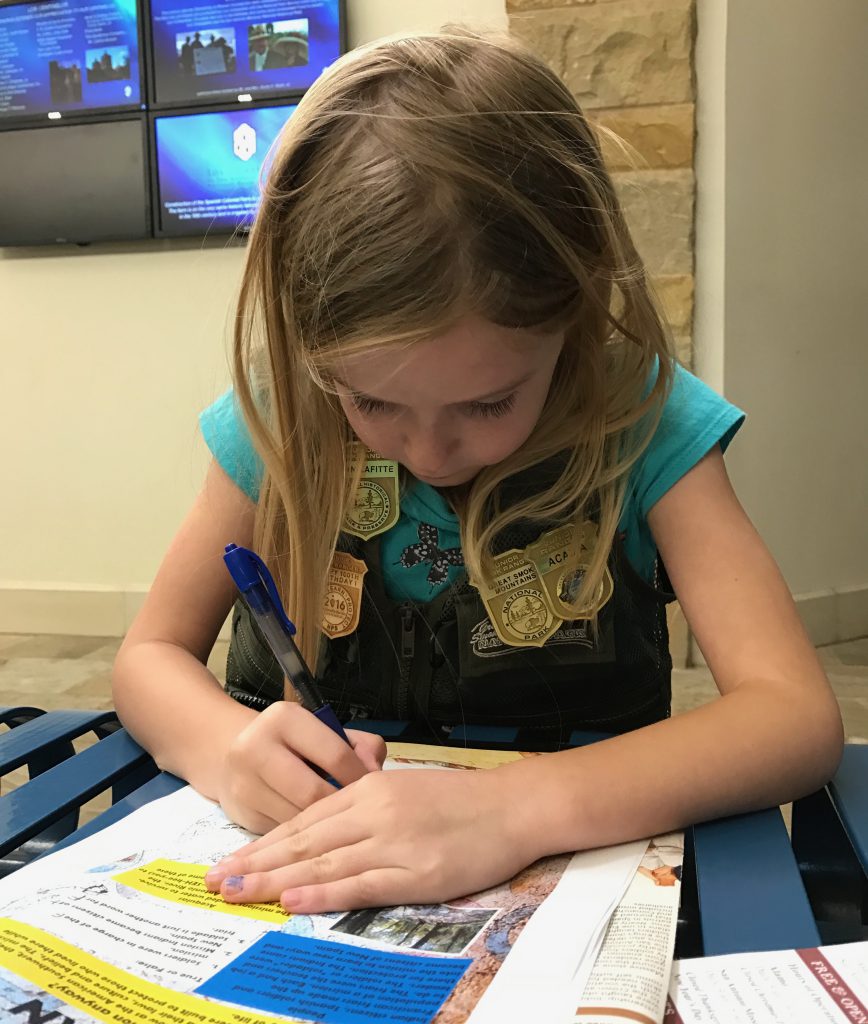 when they finished what they could in their workbooks, we set out to explore the mission so they could answer the questions about it. firstly. a little info about what the missions were.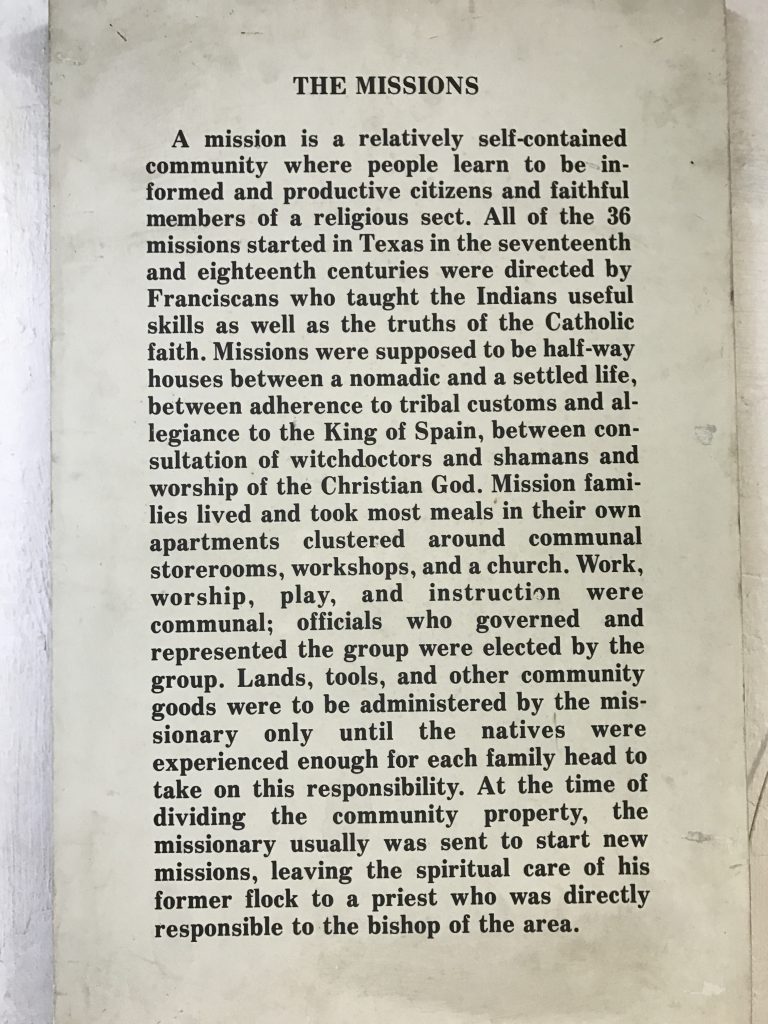 inside the bastion.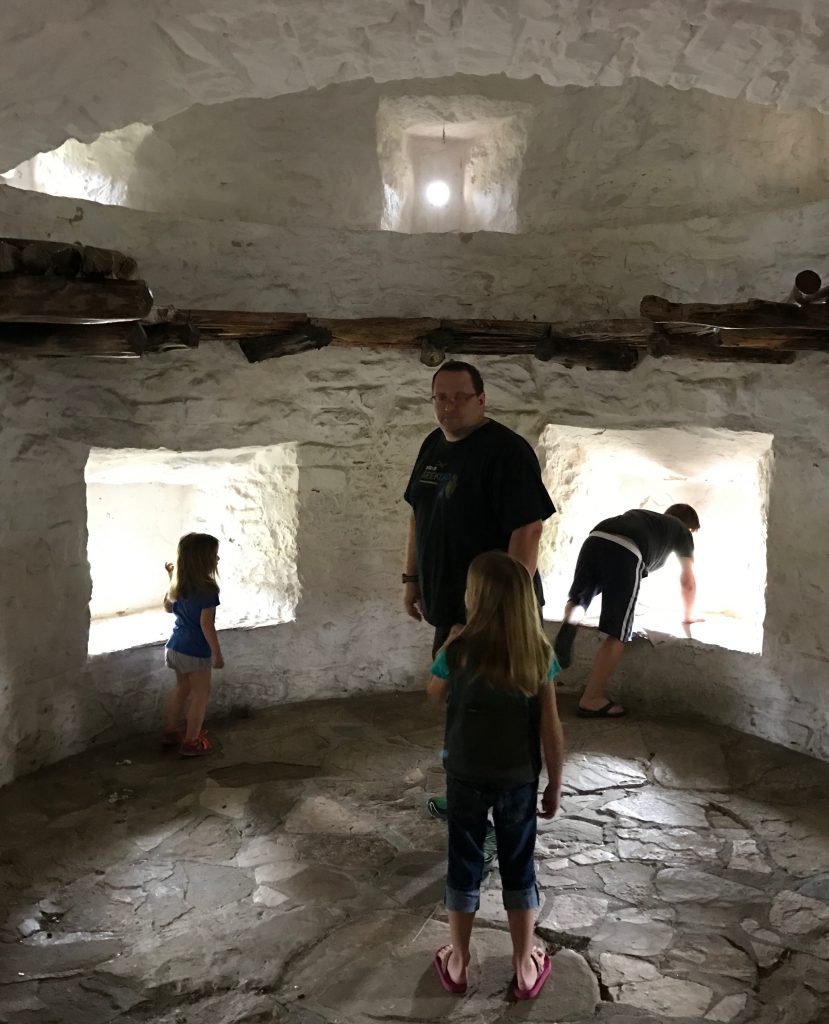 peering through a bastion hole.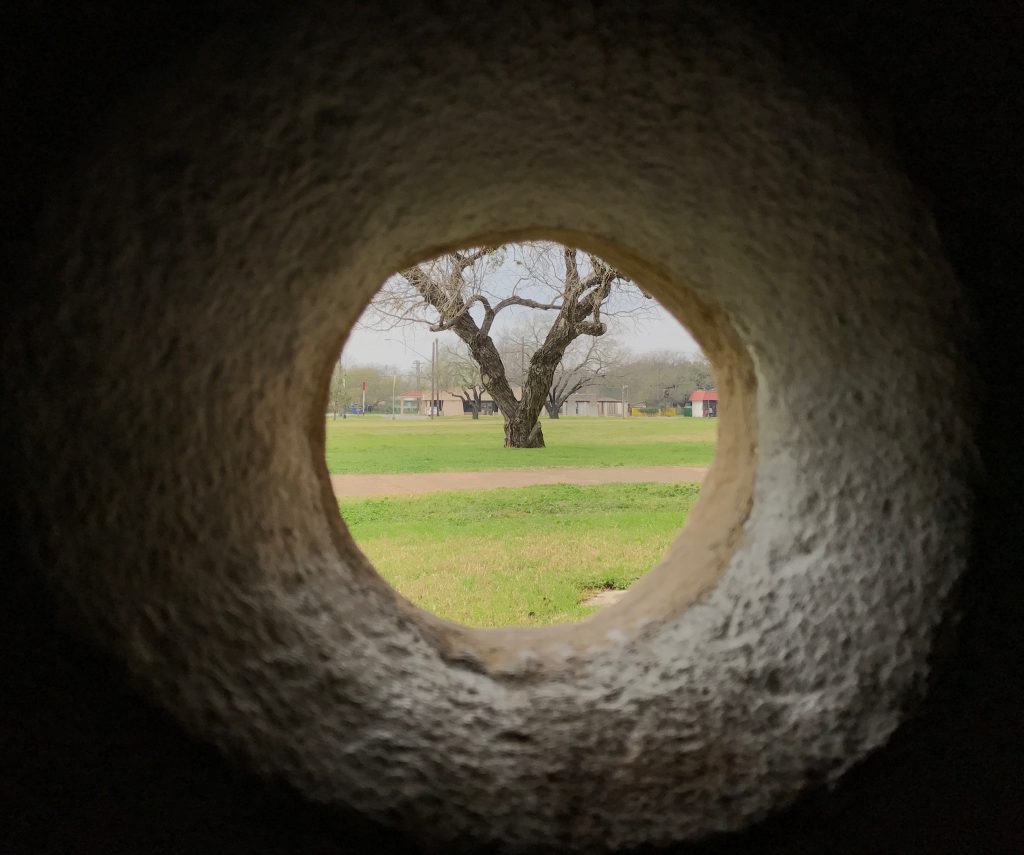 off to the church.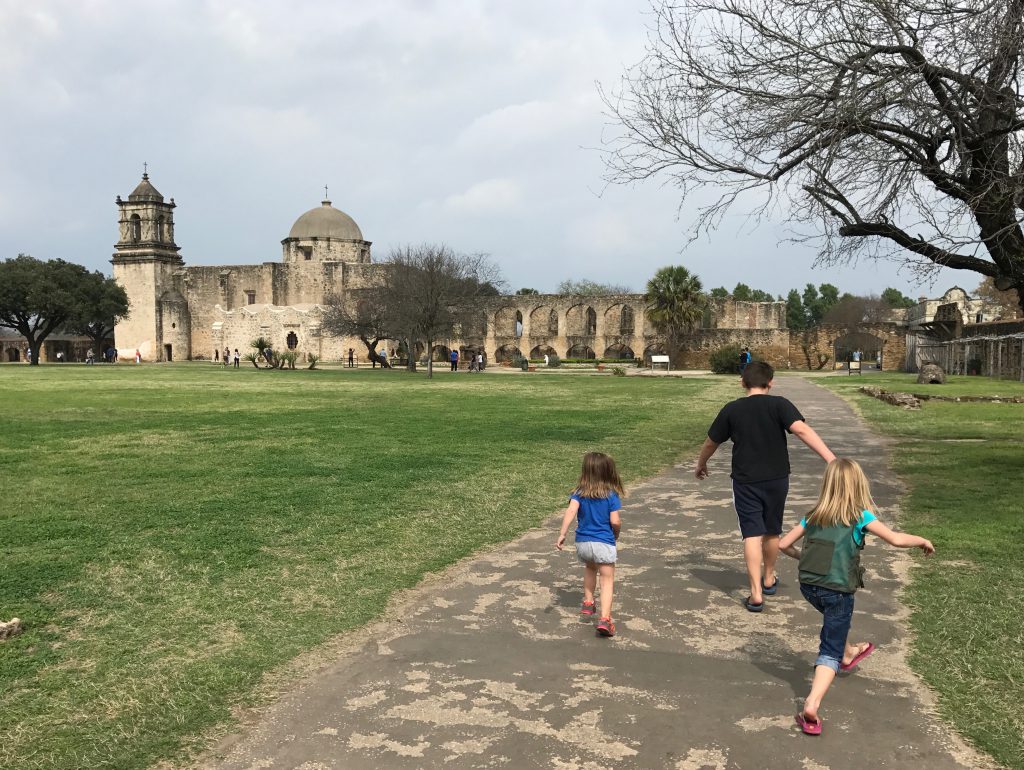 but first. this pic.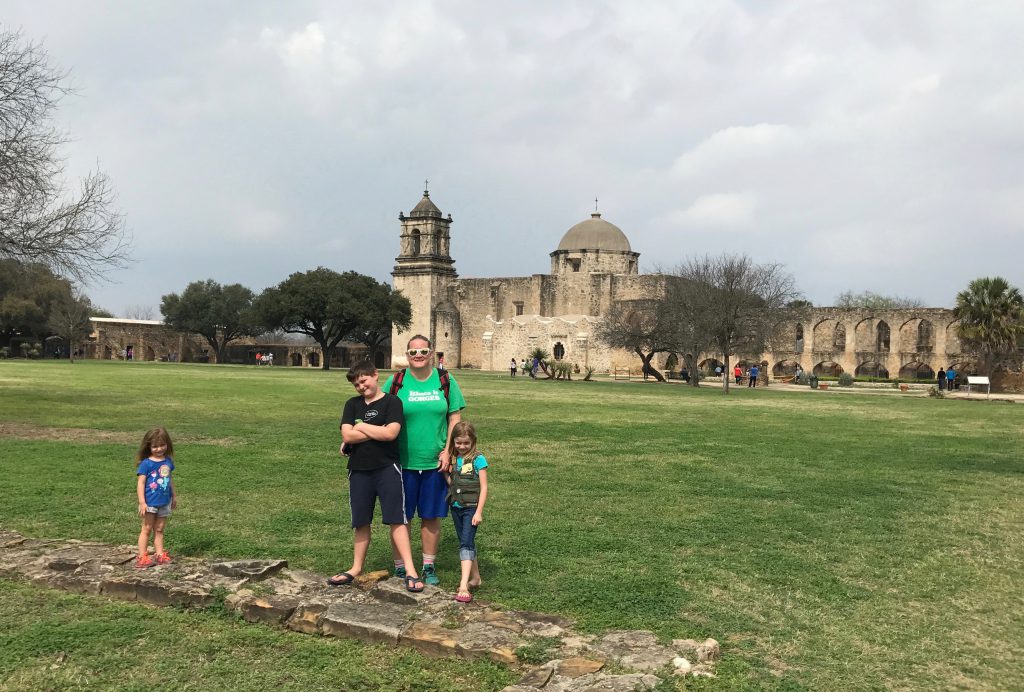 random cool area that i took a picture of while we waited for church to let out.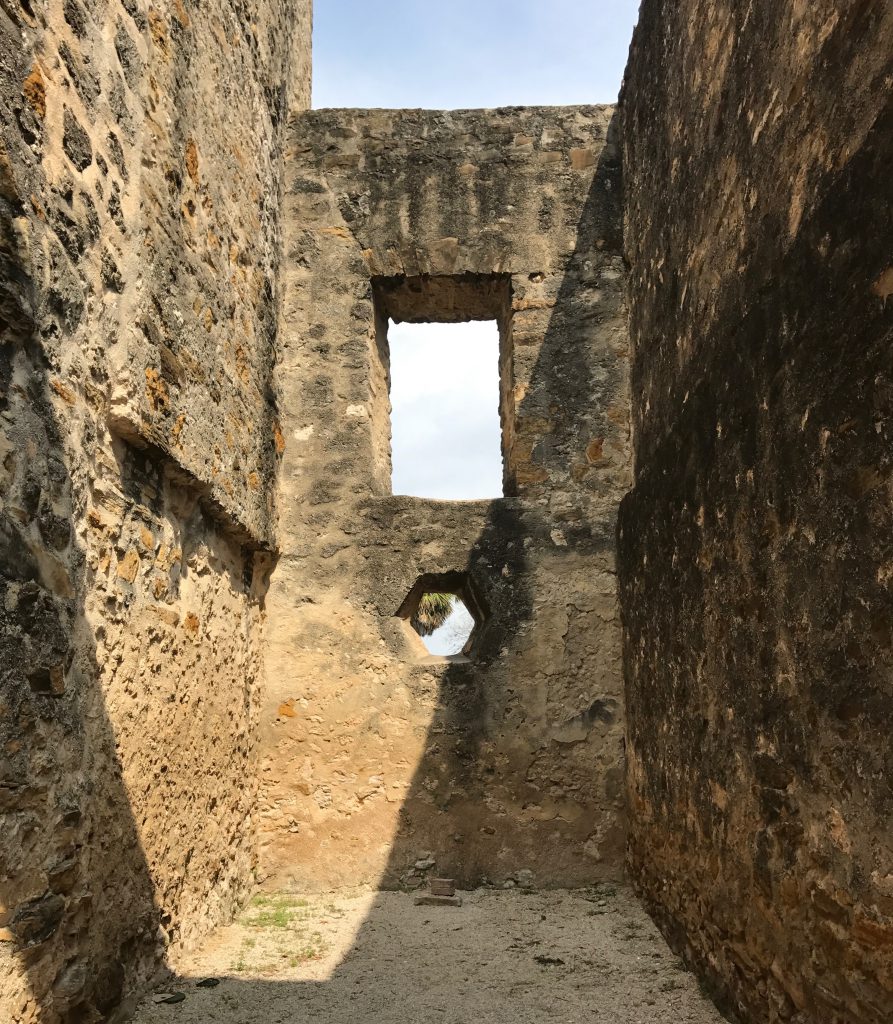 cool archways.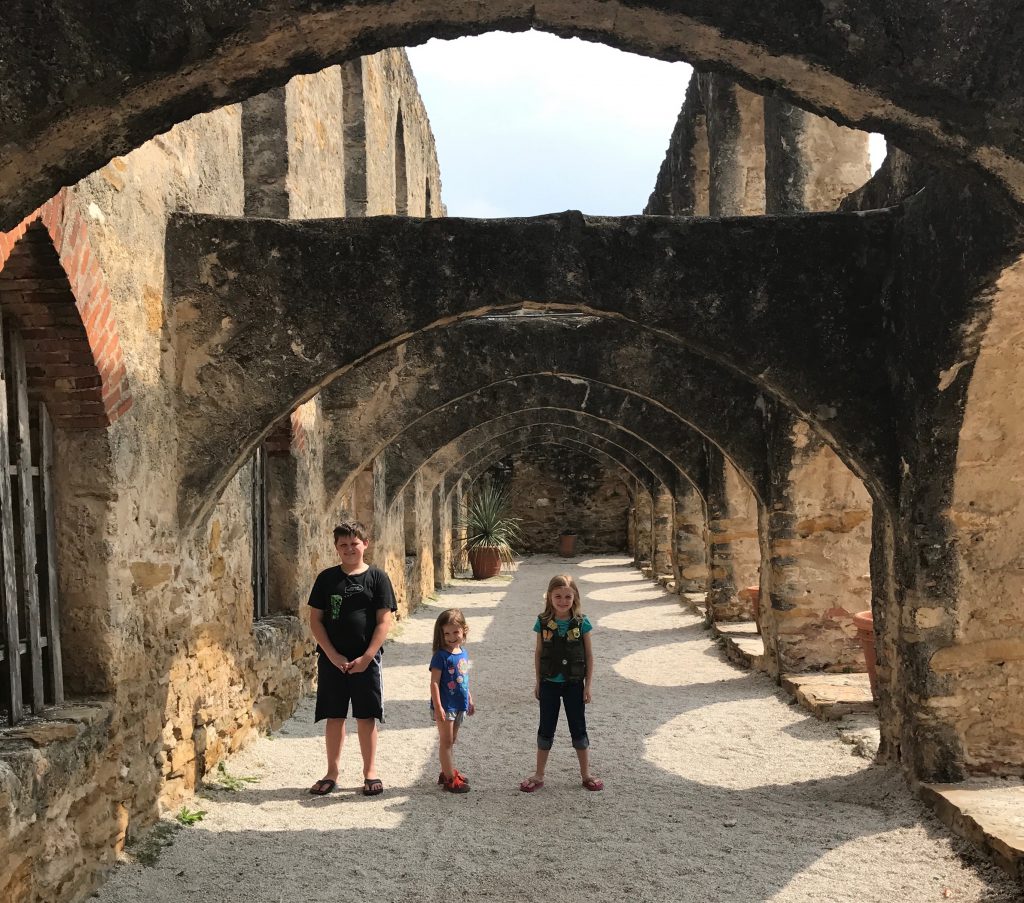 these stairs reminded me of lego stairs from the millions of times i've helped assemble lego sets. they were behind a gate, so i had to shove my phone inside to get this ultra close up pic.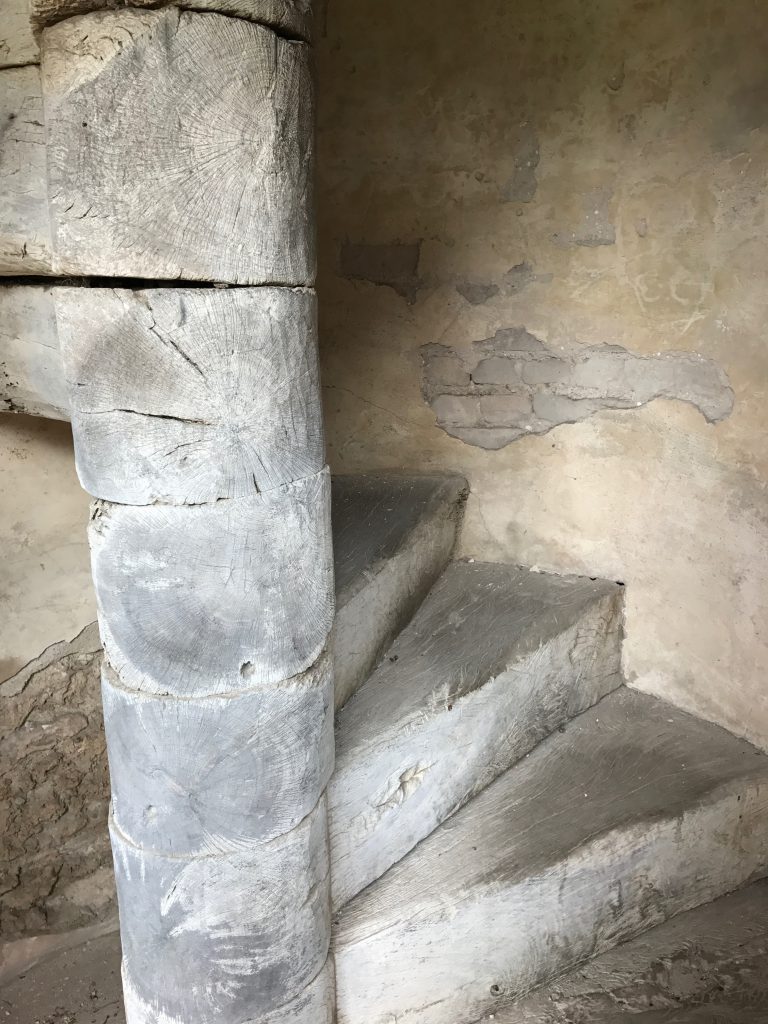 still waiting for church to end, so we wandered around a few of the displays. like this map from the 1700s (i think).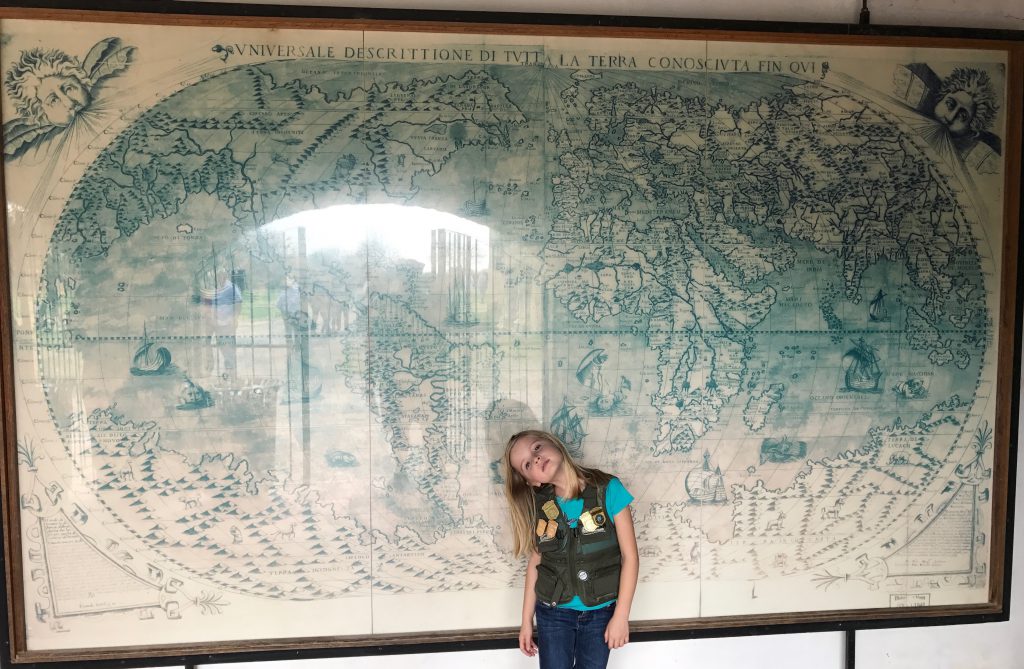 giant diorama of the mission in it's hey day.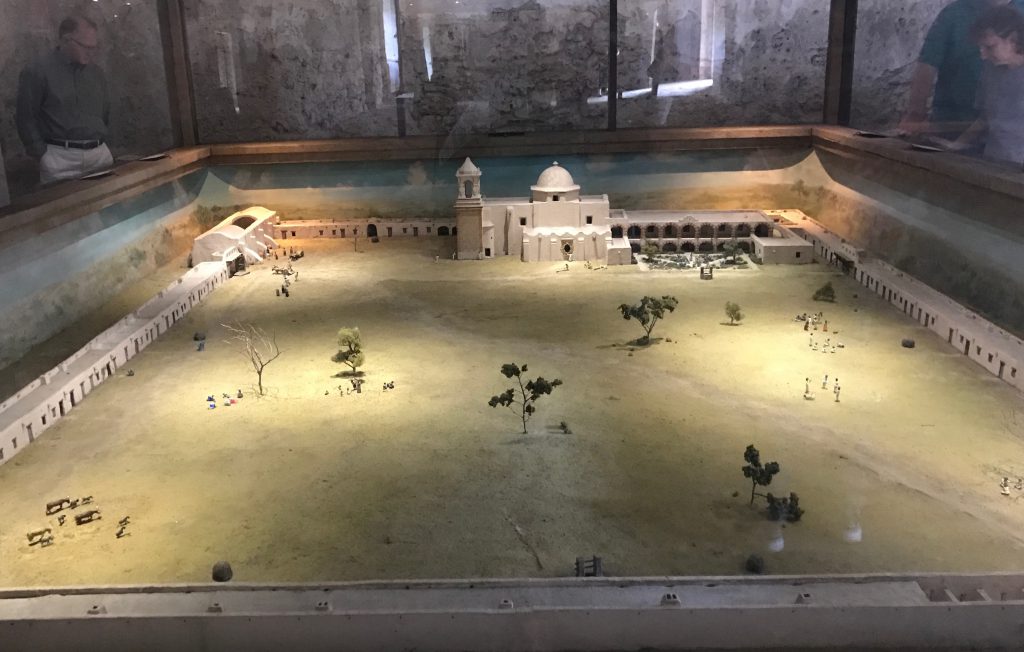 out back, there was an old grist mill, which was probably the kids favorite. we could see where they had dug tunnels for irrigation, called acequias. and the kids peered into where the water wheel was.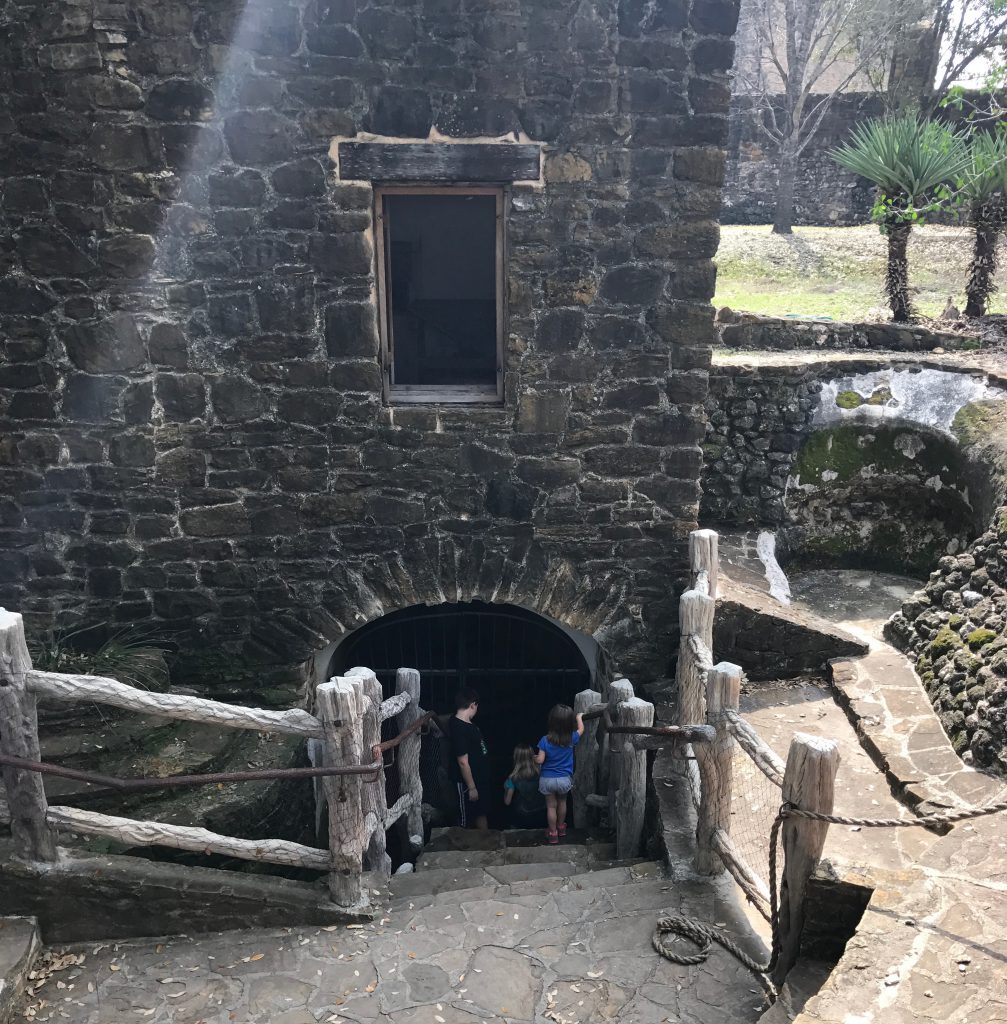 the inside of the mill.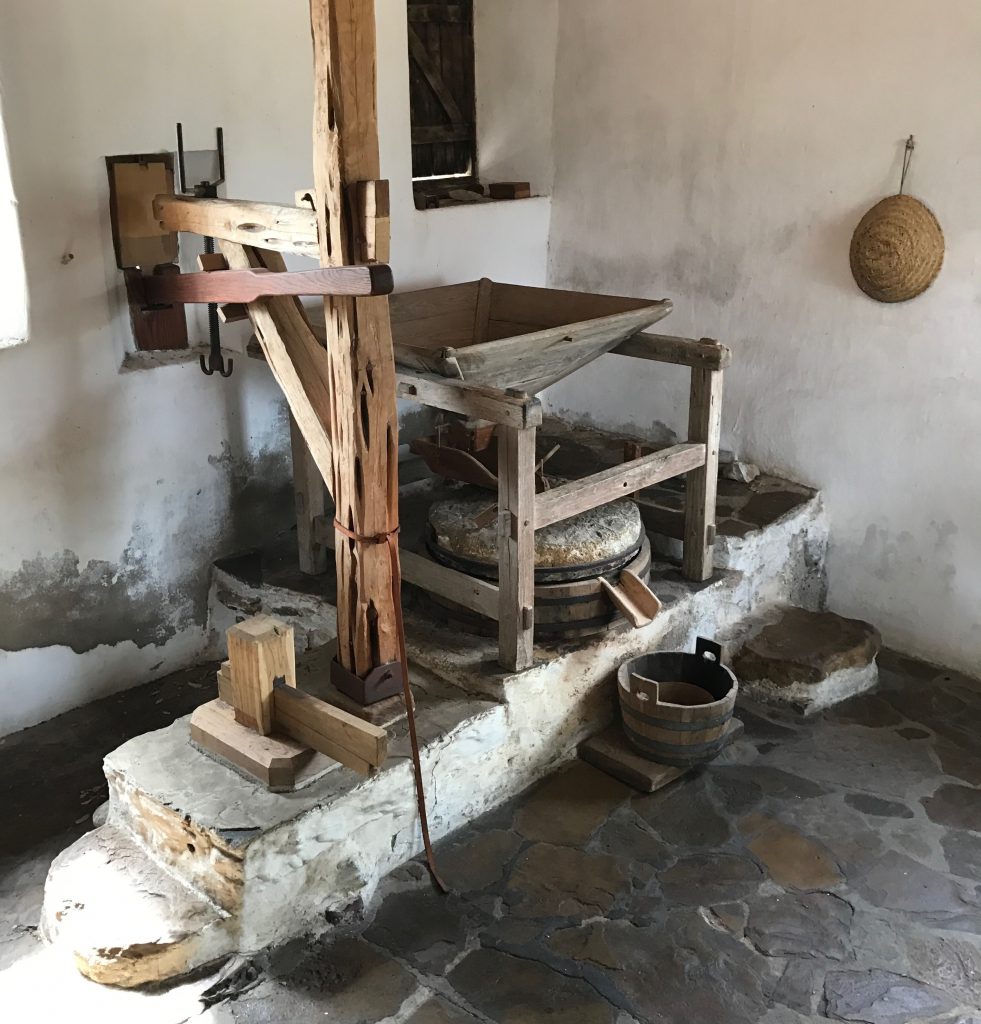 finally, church was over and we were able to check out the inside of the building.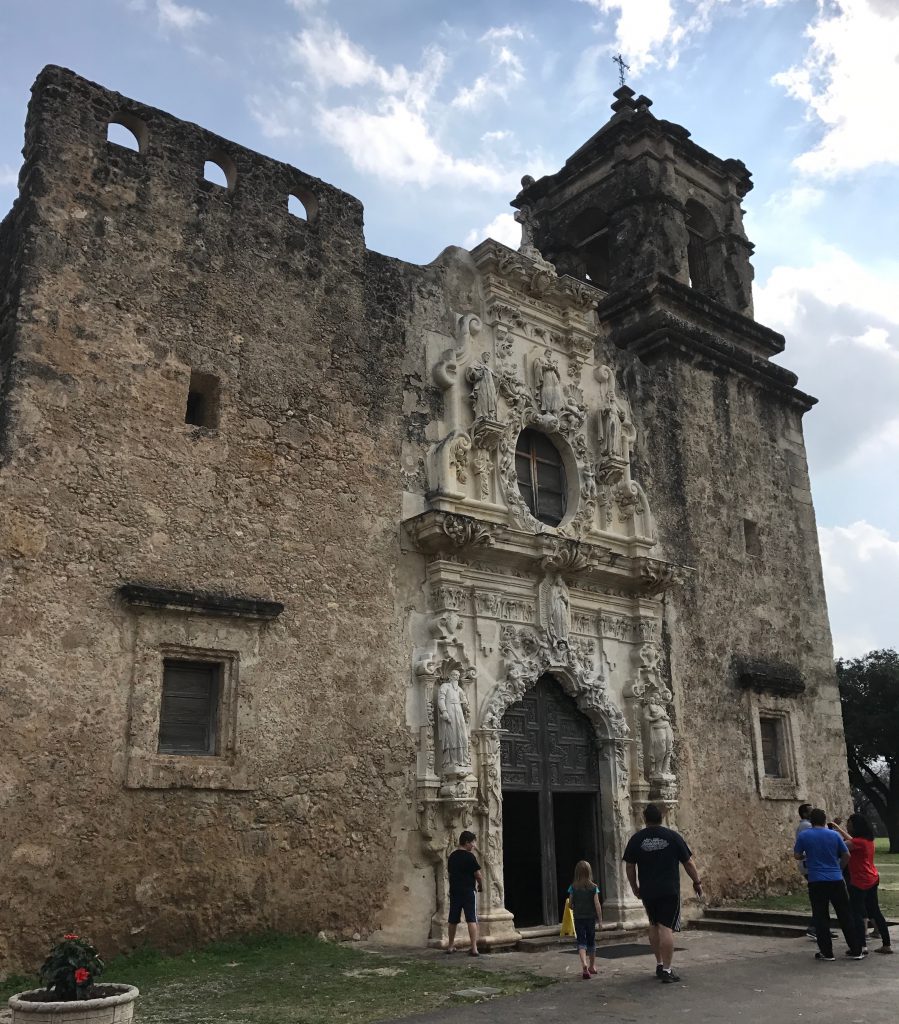 i tried to wait until i could get a clean shot, but it was never gonna happen.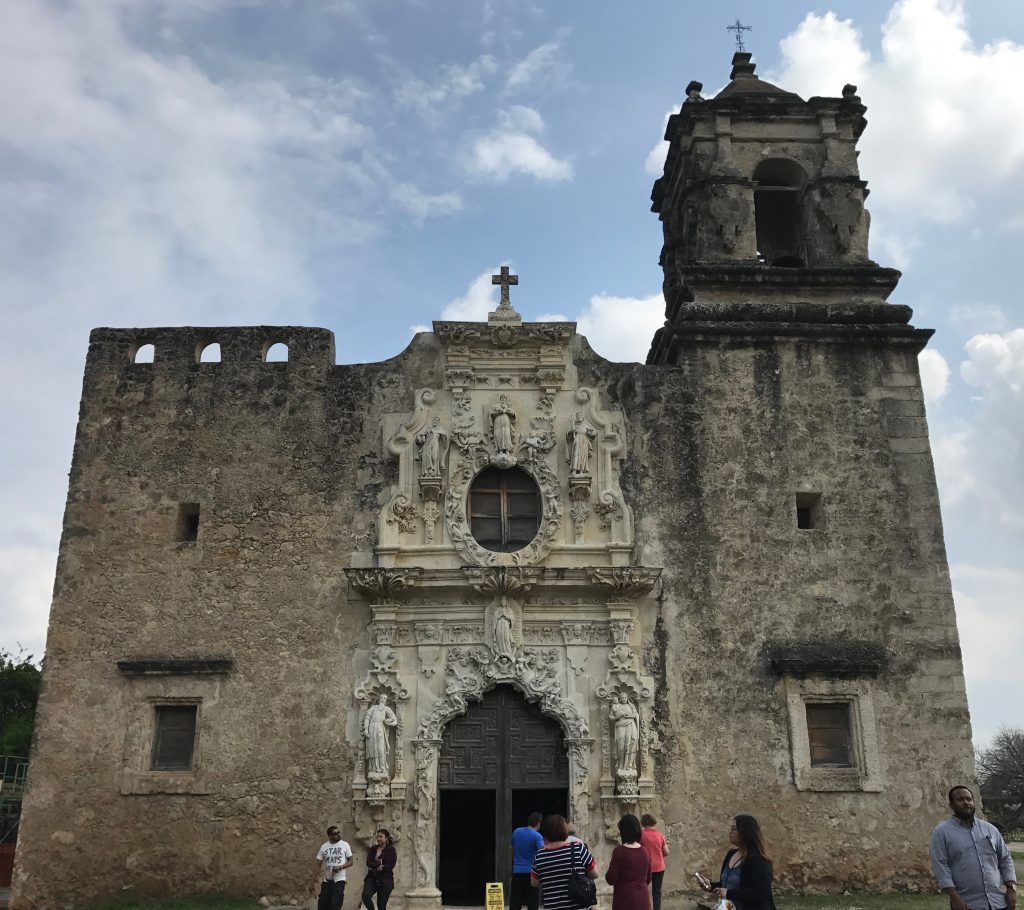 inside. pretty.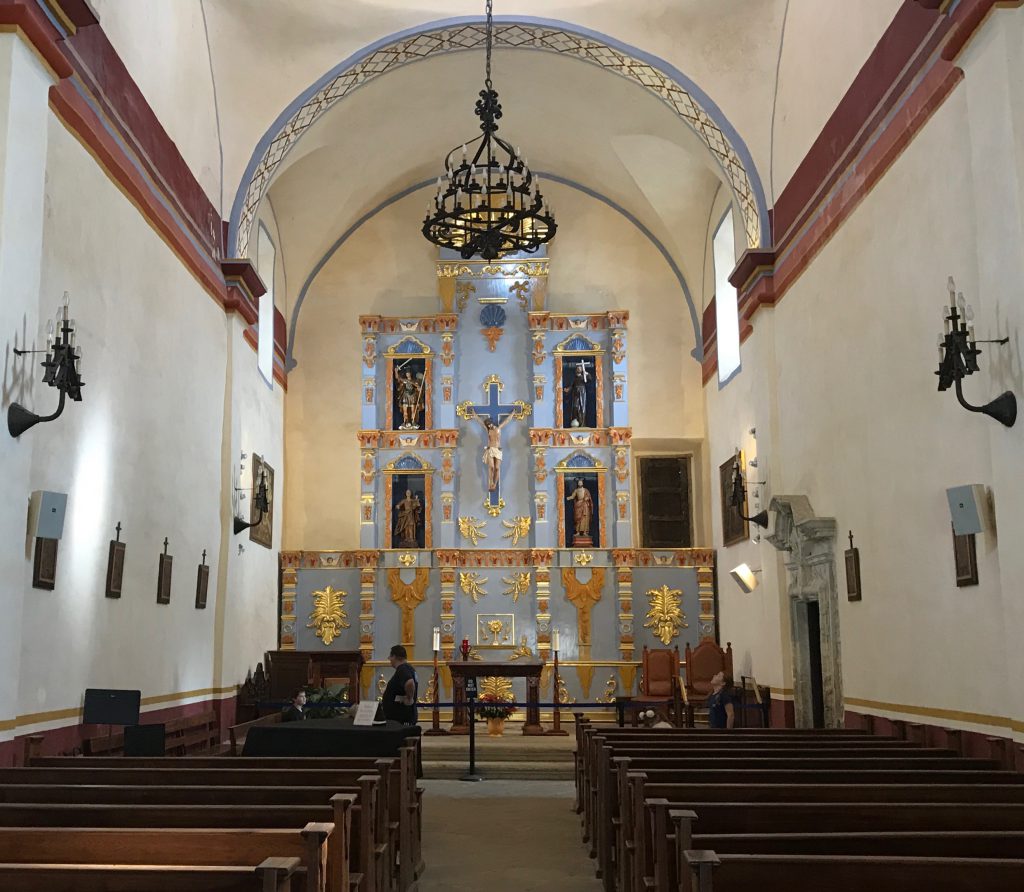 up close.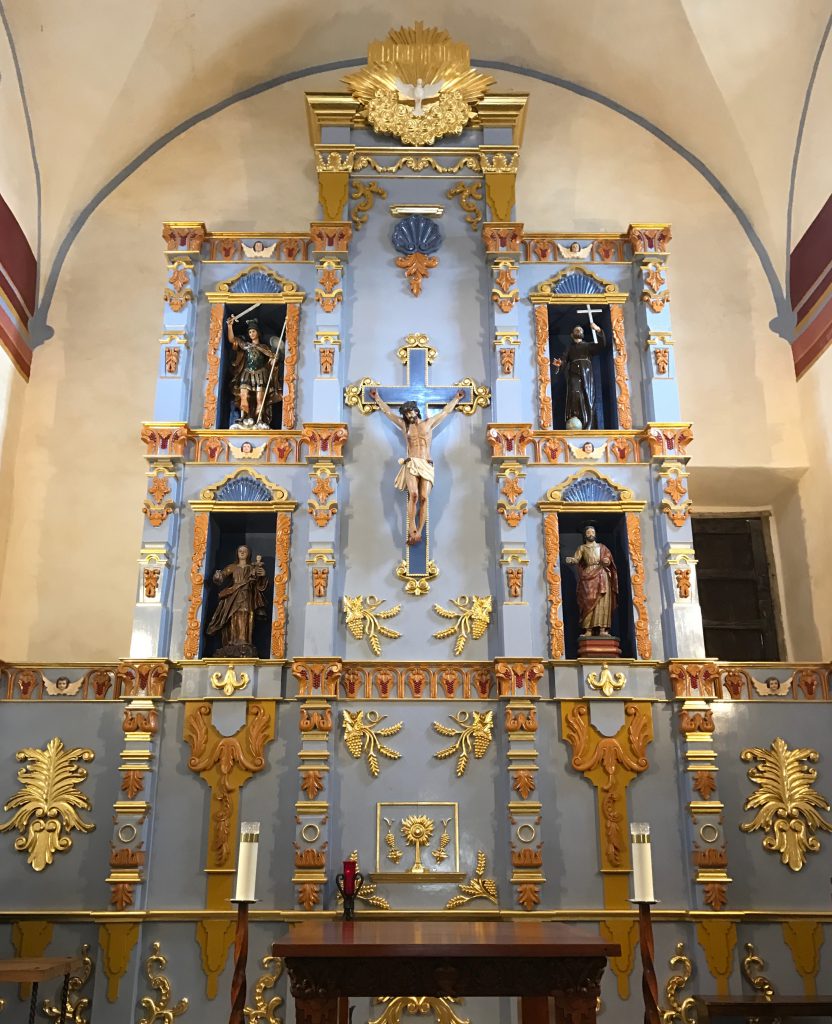 once we had seen all there was to see, the kids got to work finishing up their workbooks. hazel was disgruntled.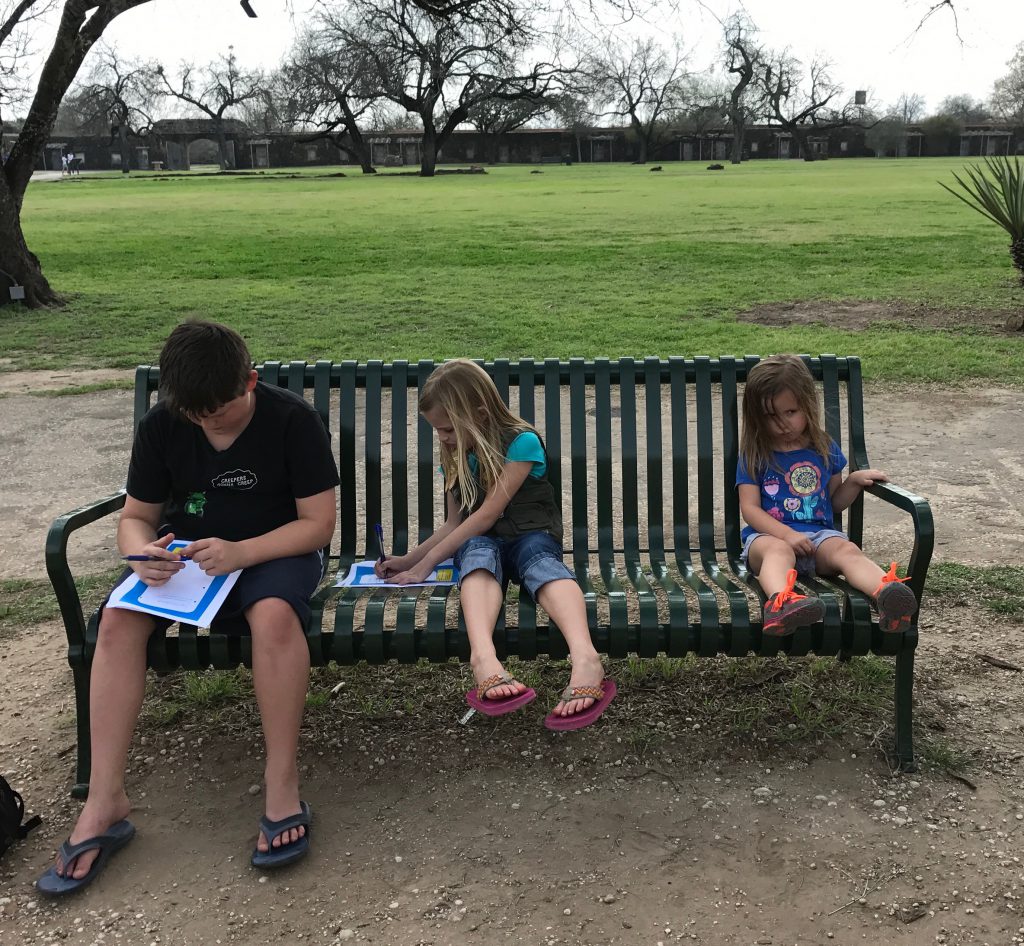 then, back inside for the official swearing in and badge receiving.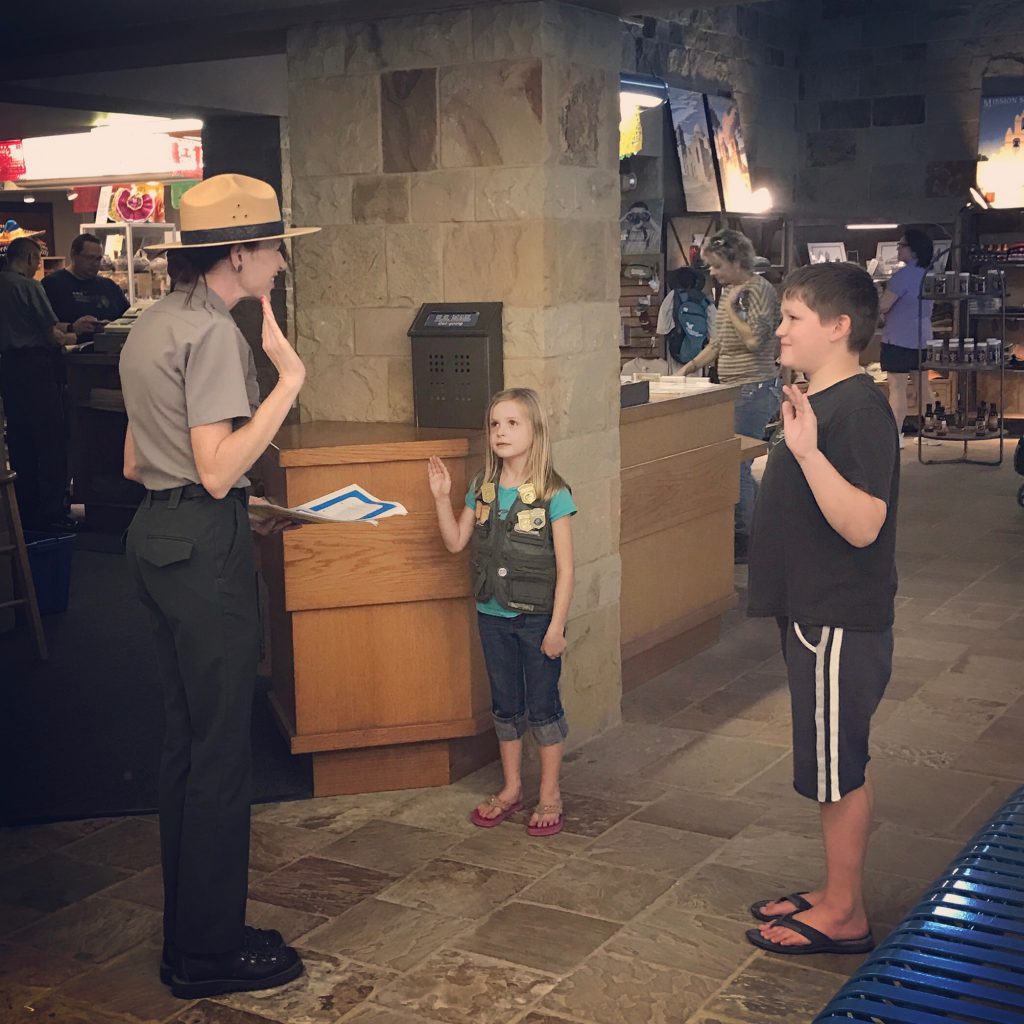 i love this pic of their "i can't believe you snuck up and took pictures when we expressly told you not to watch" faces.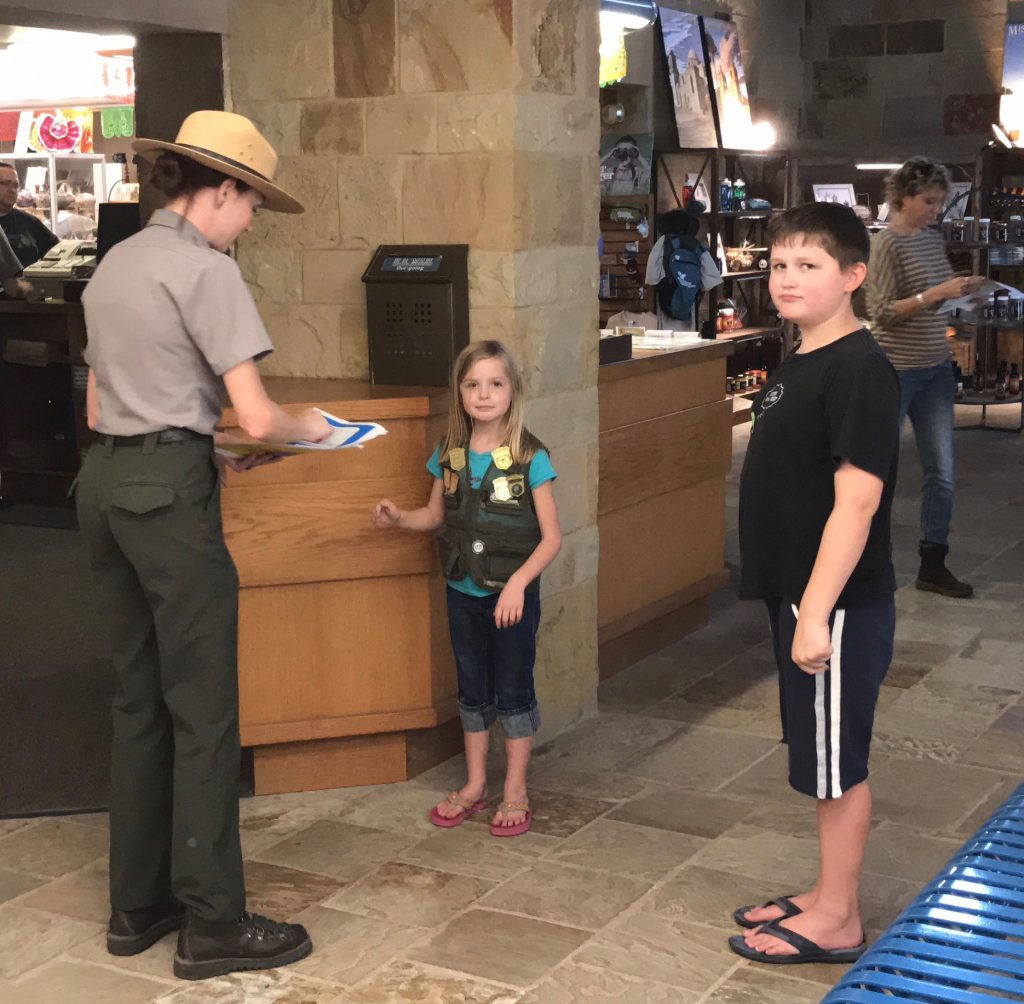 our ranger was so sweet and gave hazel her very own junior ranger badge. she was pretty excited, since she thinks she's big and is usually disappointed to only receive a sticker, if anything at all.
before we left, we had to stop and take this pic of the instagram photo booth. only anna was willing to participate.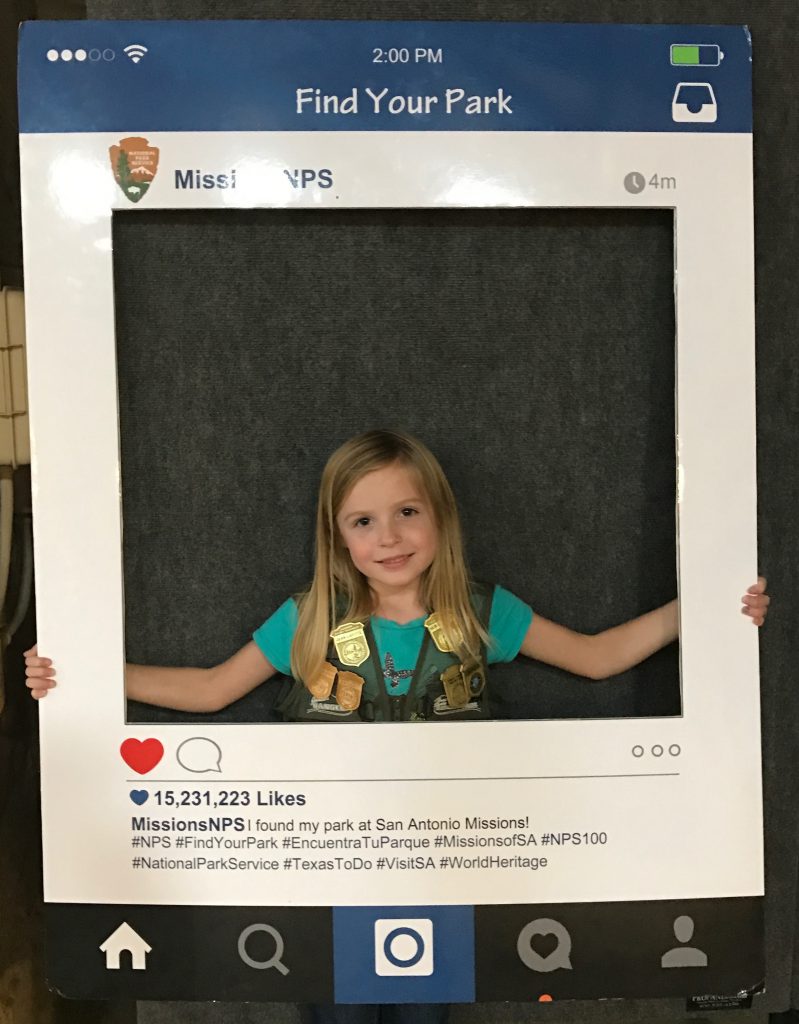 by now, we were starving, so we hit up las palmas restaurant, at the suggestion of one of the park rangers.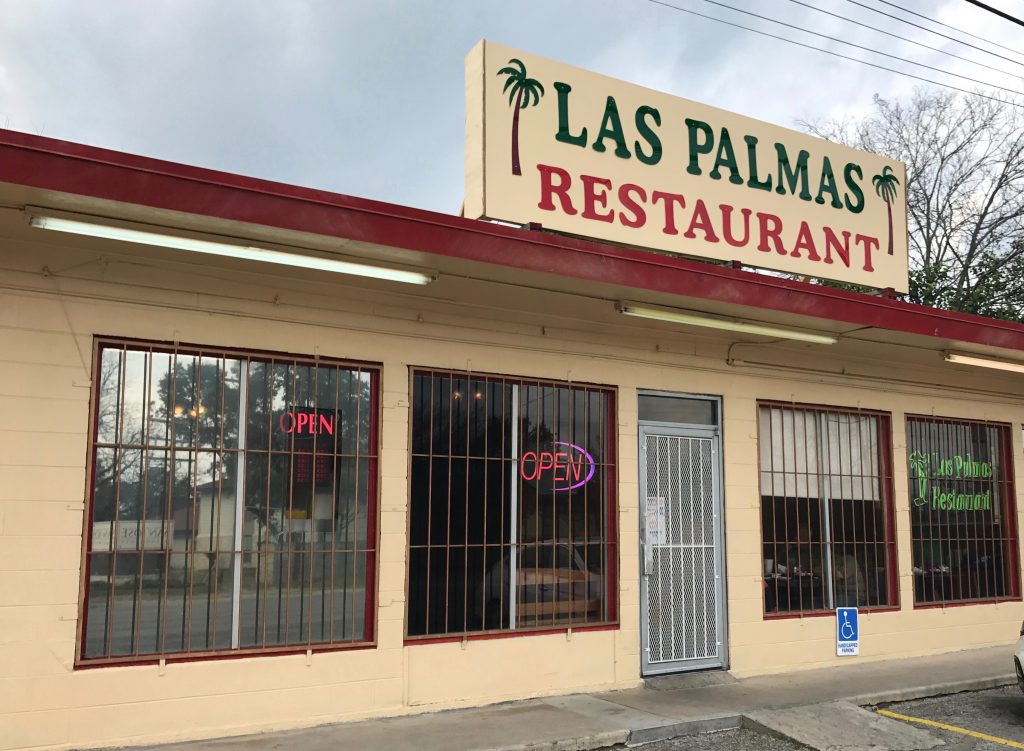 the tacos were soooooo good.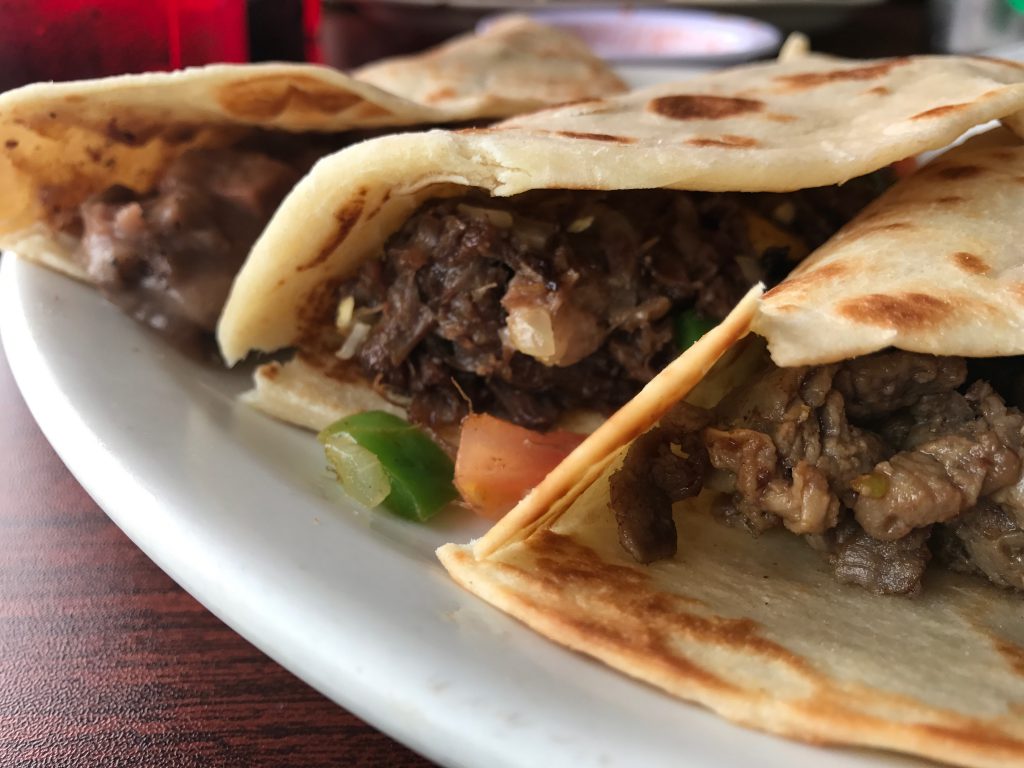 from there, we made our way downtown, to the alamo. even though it's one of the missions, it's not part of the national parks (it's owned by texas). parking was insane. the crowds were insane. and it was a bit of a letdown. but, it's checked off our list.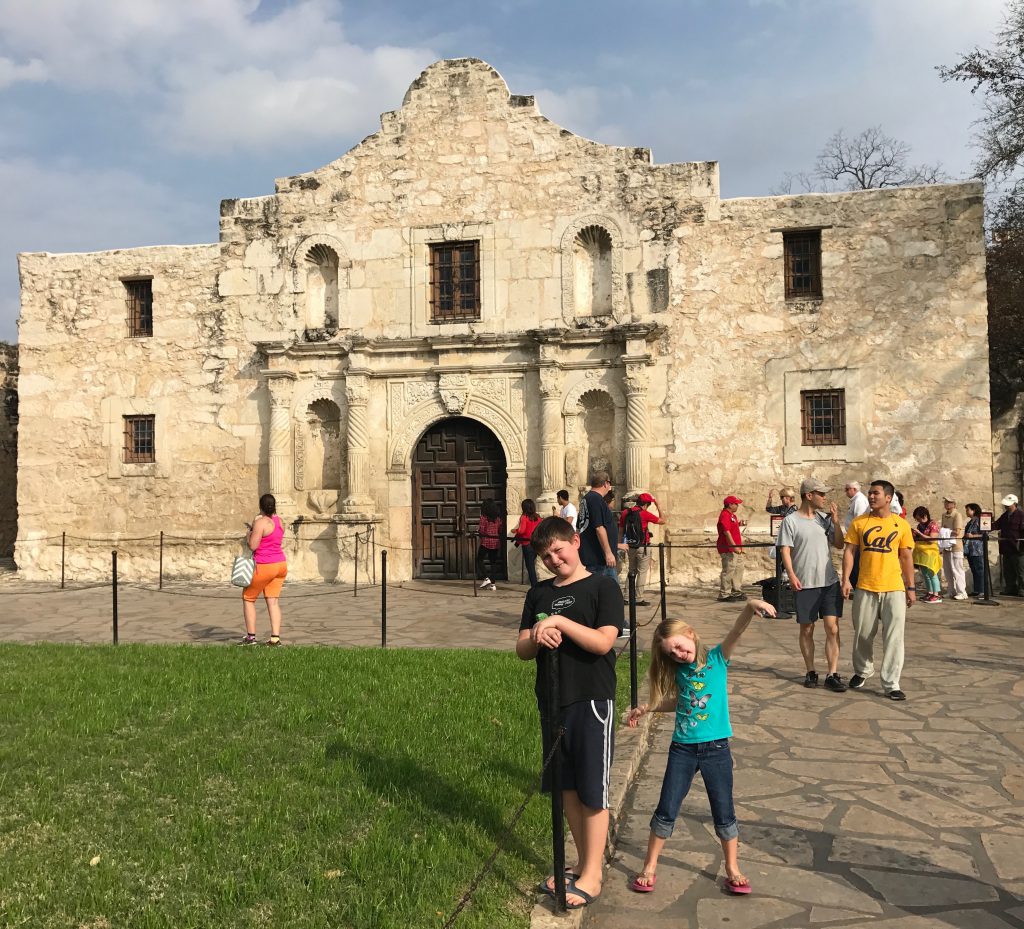 hazel was DONE.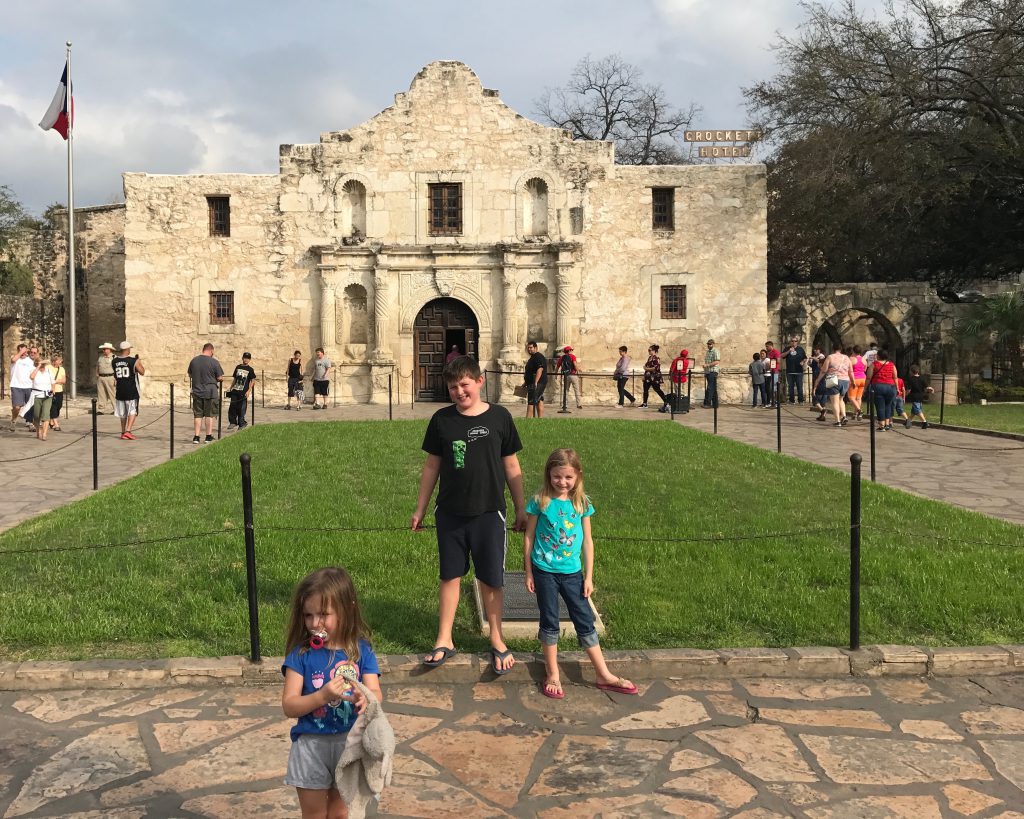 so, only the kids got to be in the official instagram commemorating our visit.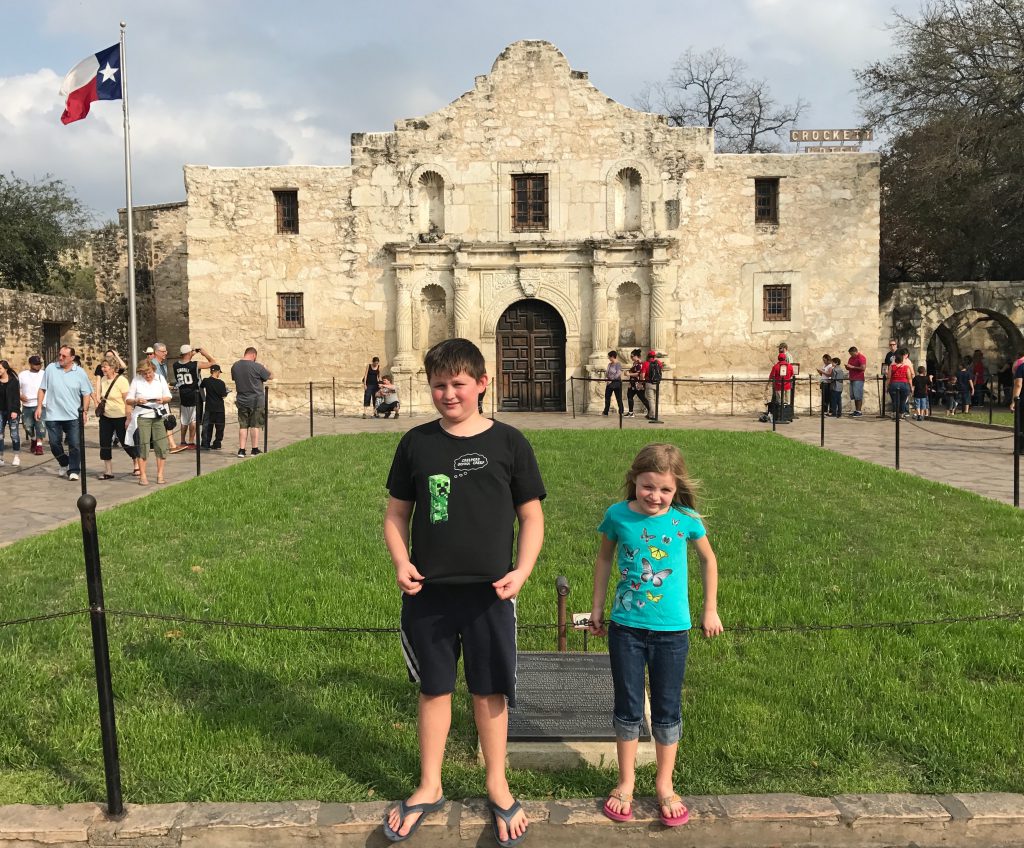 so, that's our exciting first day in san antonio. we will likely go back, as there's not much to do where we are. although i can't complain because this is my view: