our current campground in benson is only about a half hour away from the iconic, old western town of tombstone, arizona. we figured it was worth a trip, so off we went….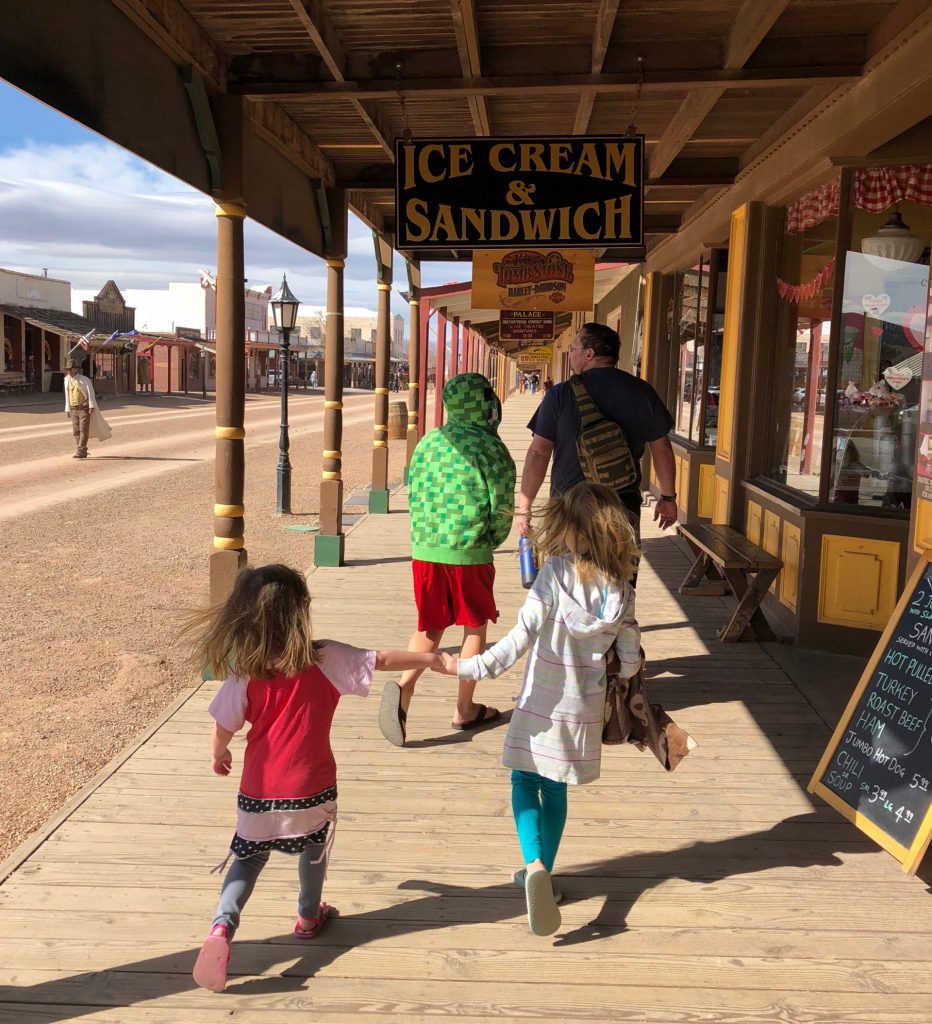 our first stop was to watch a gunfight reenactment, complete with historical details. here we are, the full posse, waiting for the show to begin.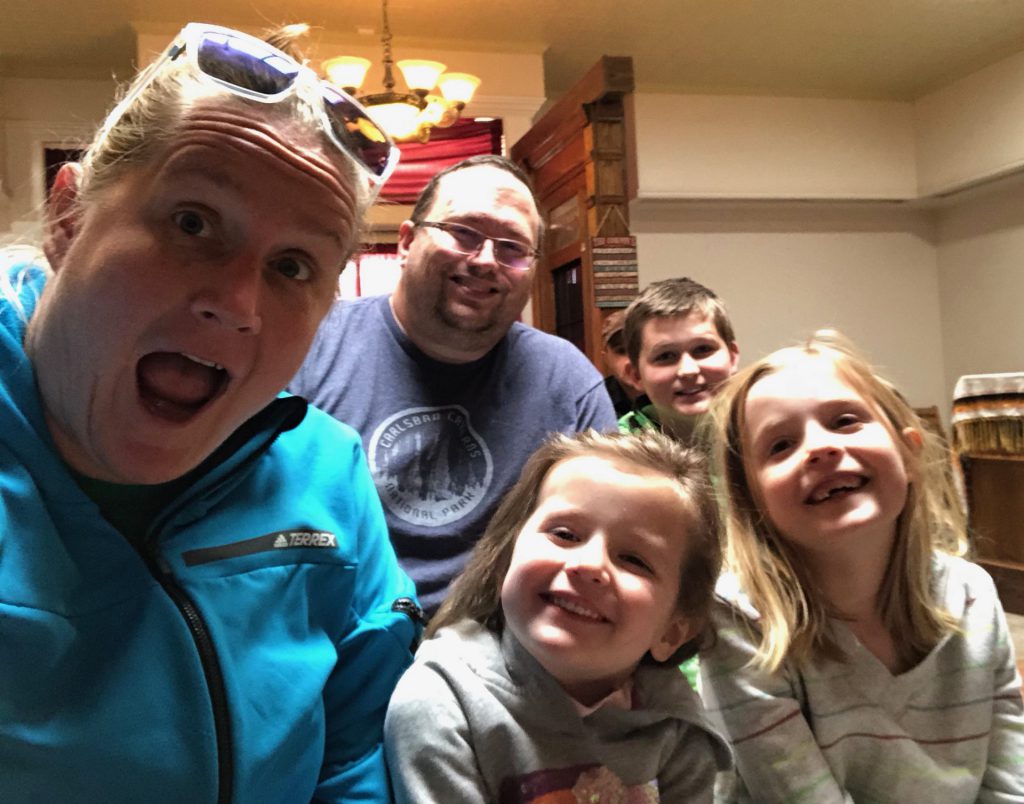 there were three reenactments, and these four guys played all the characters. the younger guy sitting down was isaac's favorite, mostly because he was the most animated.

one of the gun fights, action shot.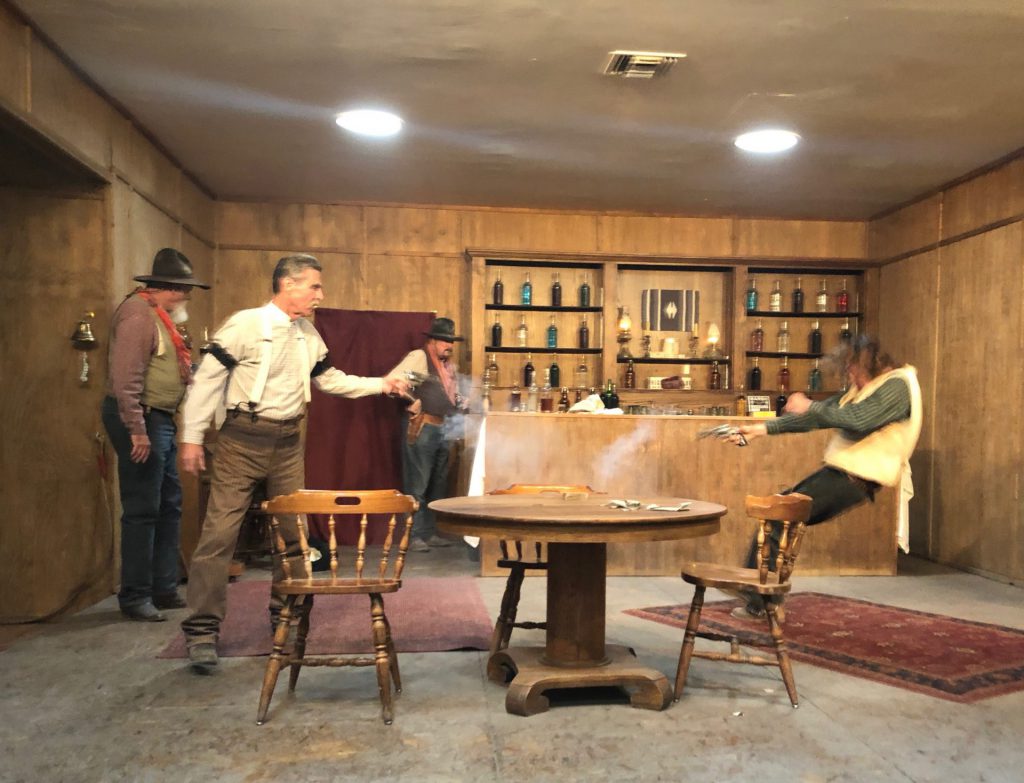 after the show, anna was the only lidkid who was willing to take a picture with the actors. she did not hesitate to point the gun straight at me.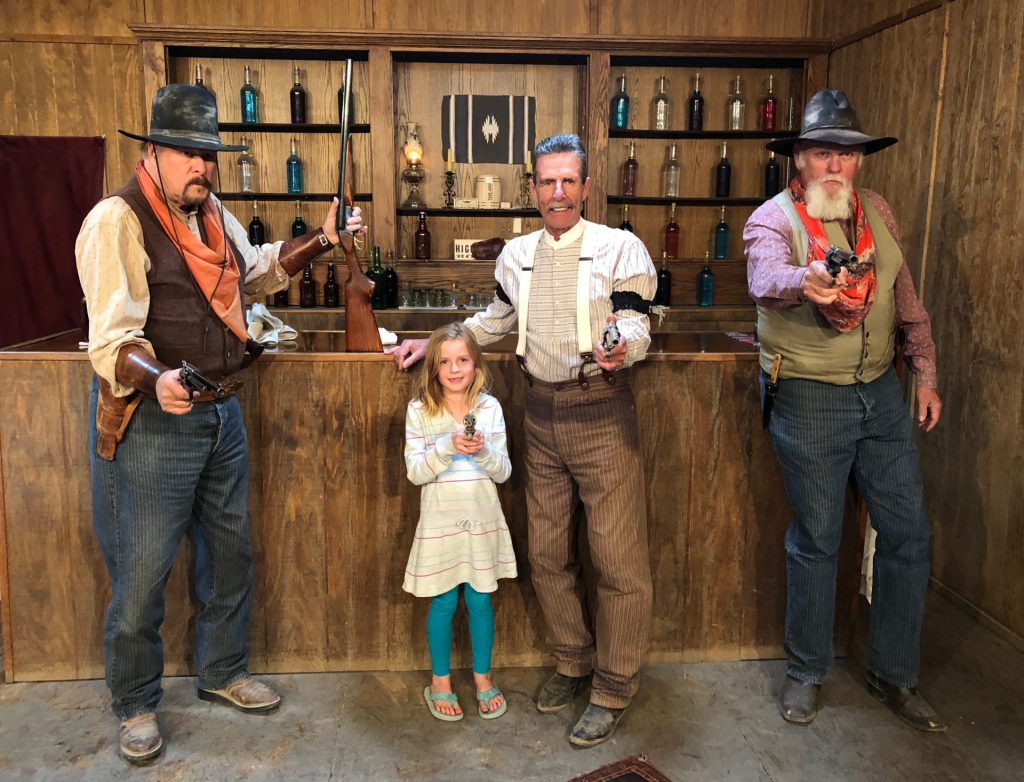 after the show, we strolled through town…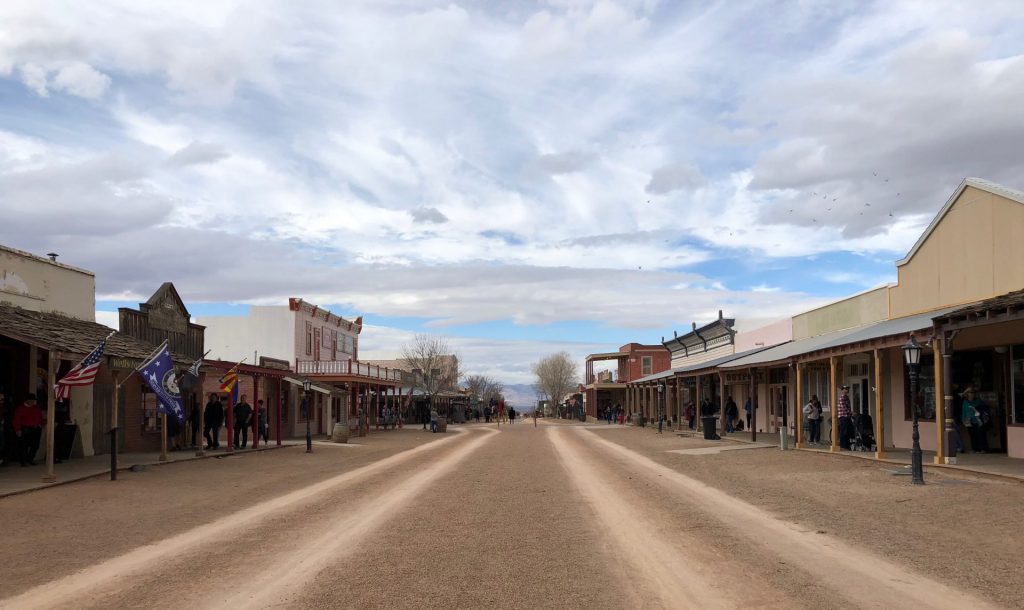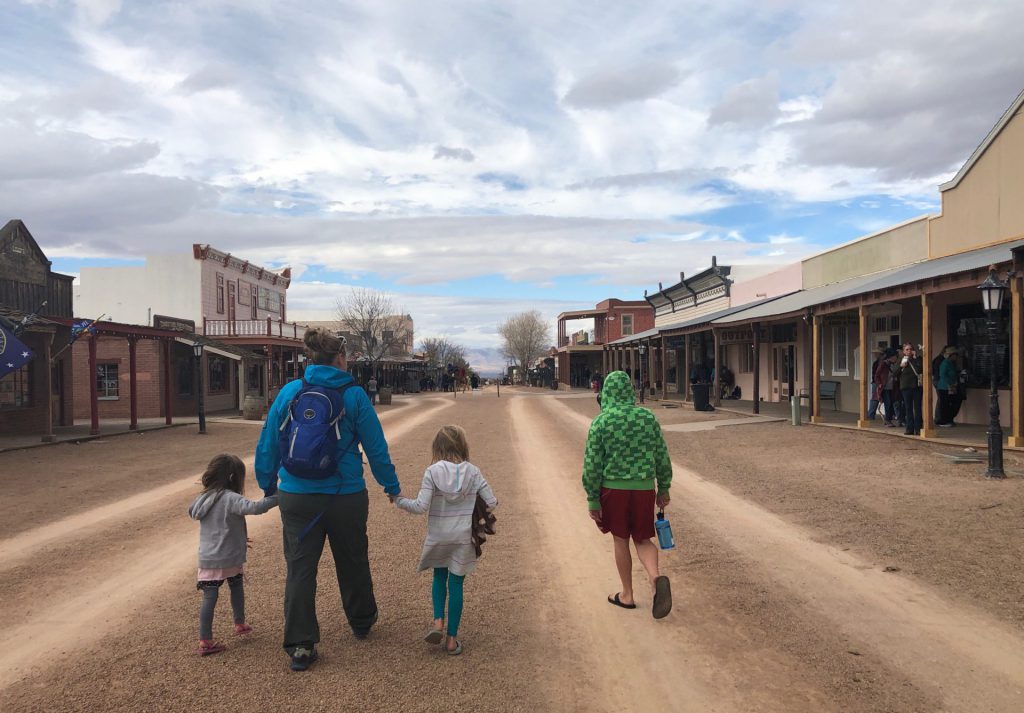 derek stopped for a photo with his employer.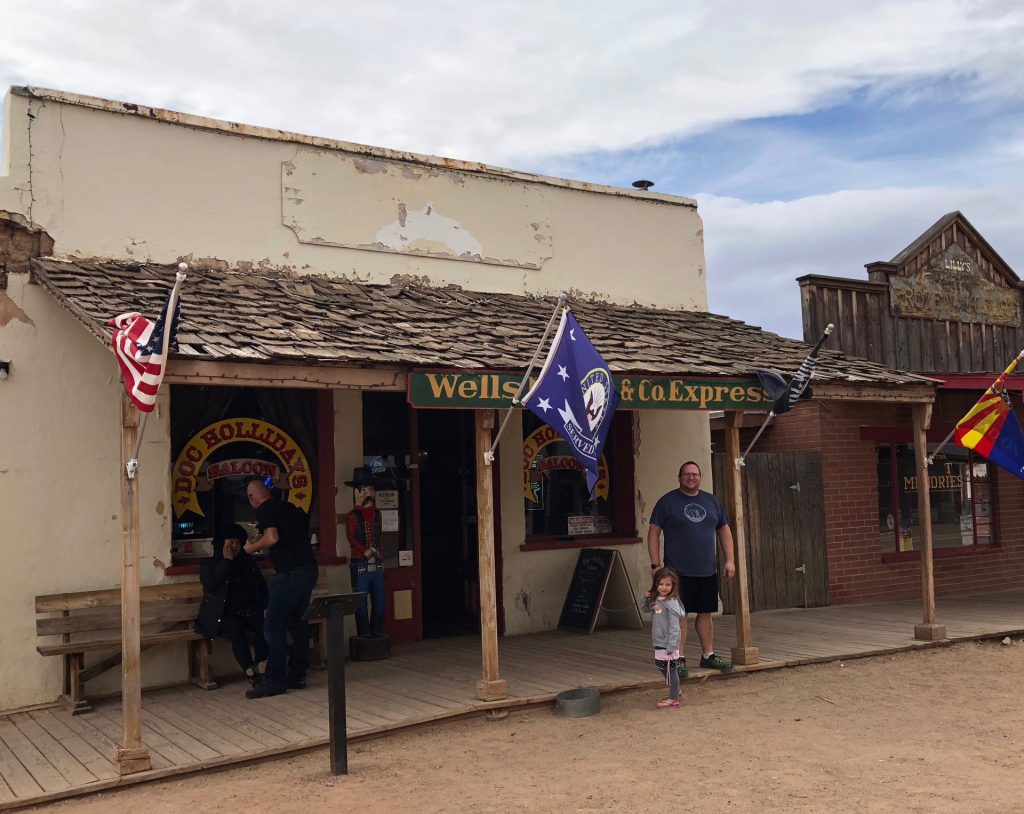 no cars are allowed on the streets, only horse and mule drawn carriages.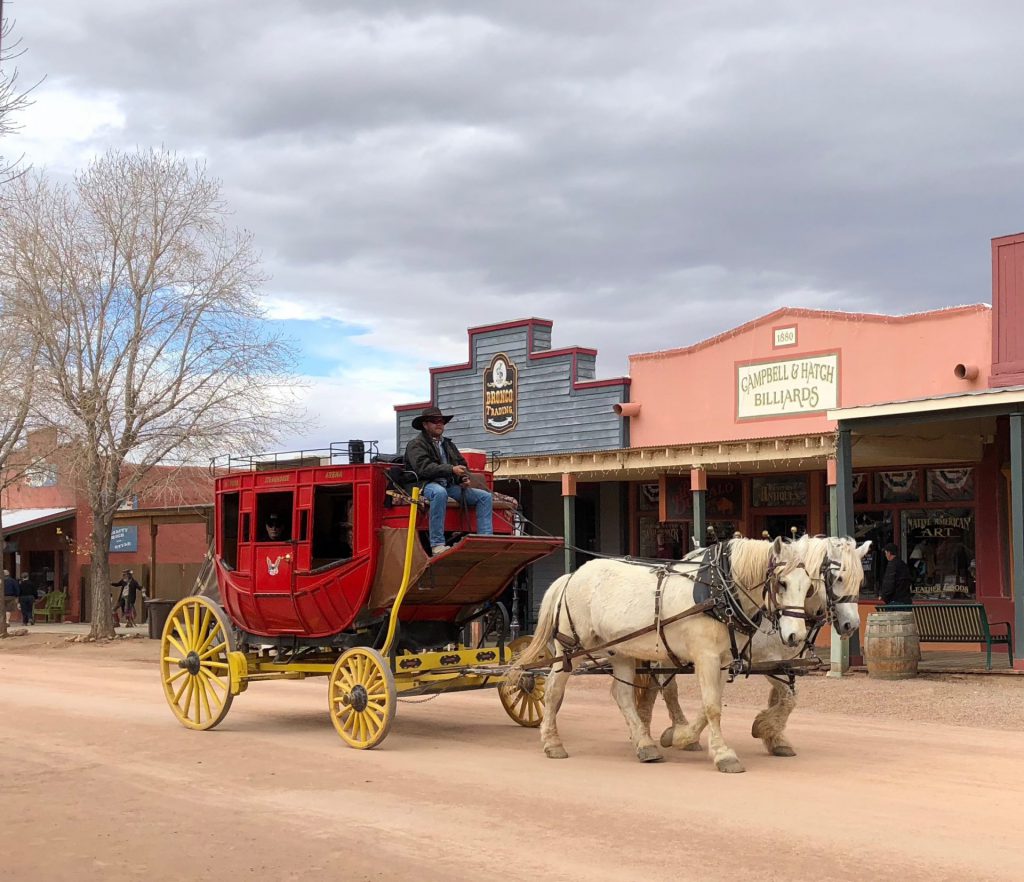 word on the street was that the best reubens could be found at big nose kate's saloon, so that's where we decided to have lunch.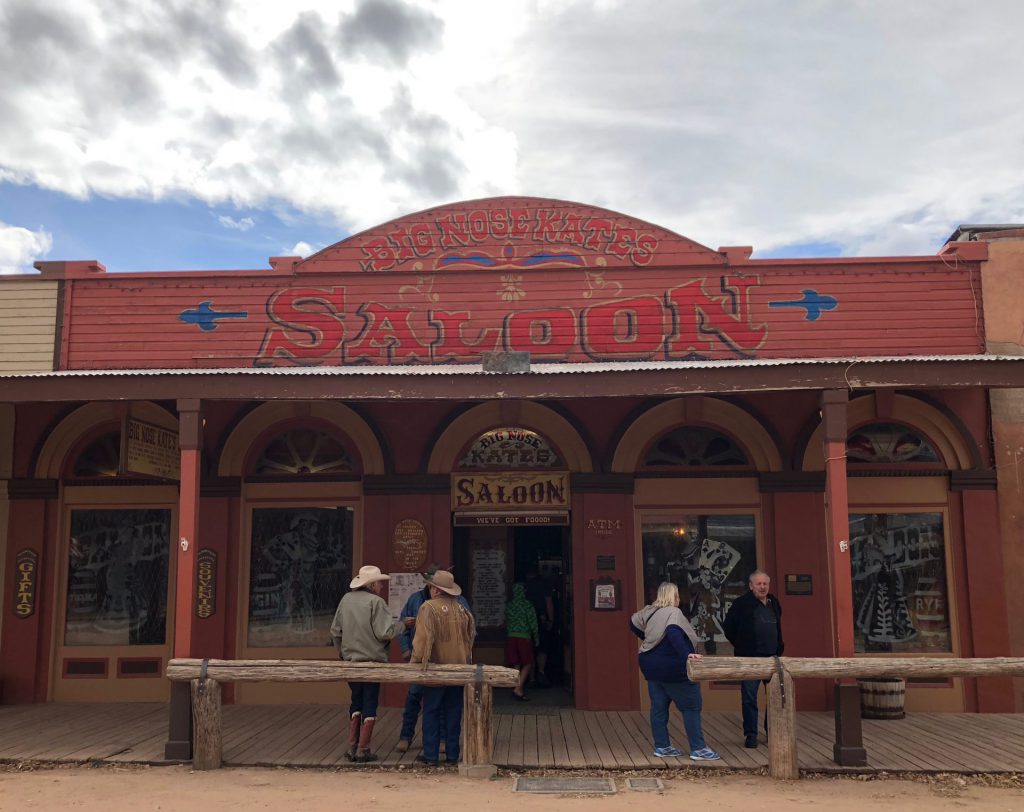 the inside was an assault on the senses. loud music and talking, stuff covering the walls, hanging from the ceiling, lights flashing, tables packed together… but anna found some respite.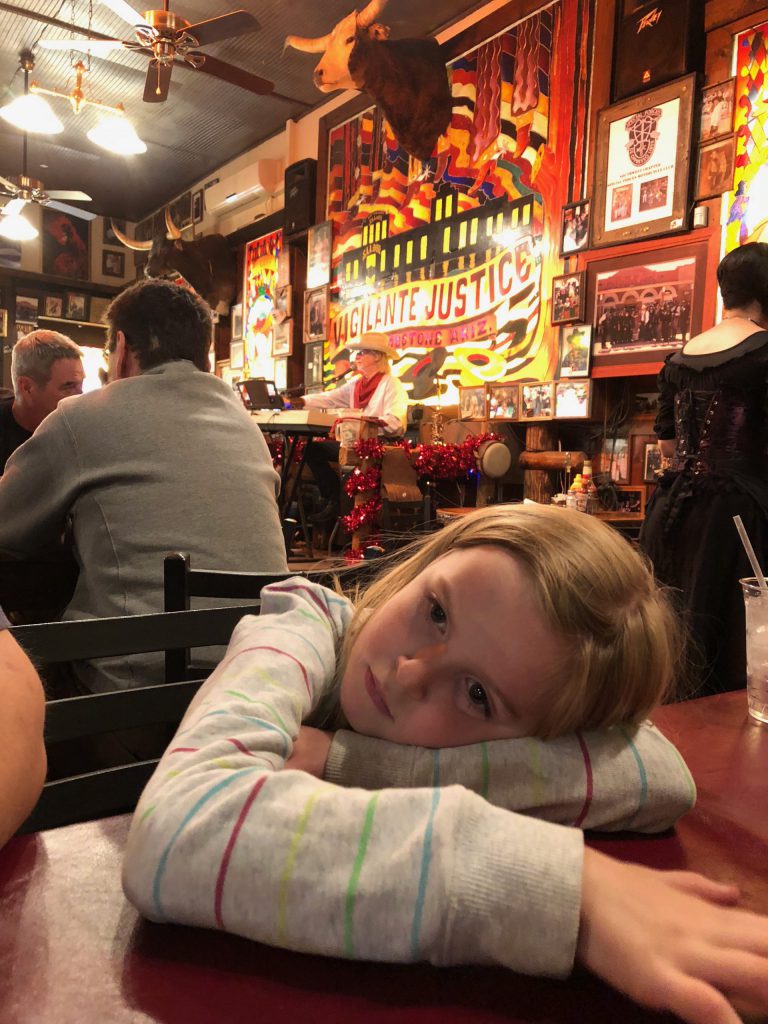 the reuben was good, but definitely not the best ever. but, i will say, the prices were incredibly reasonable, considering everything else in the town was a big tourist money grab.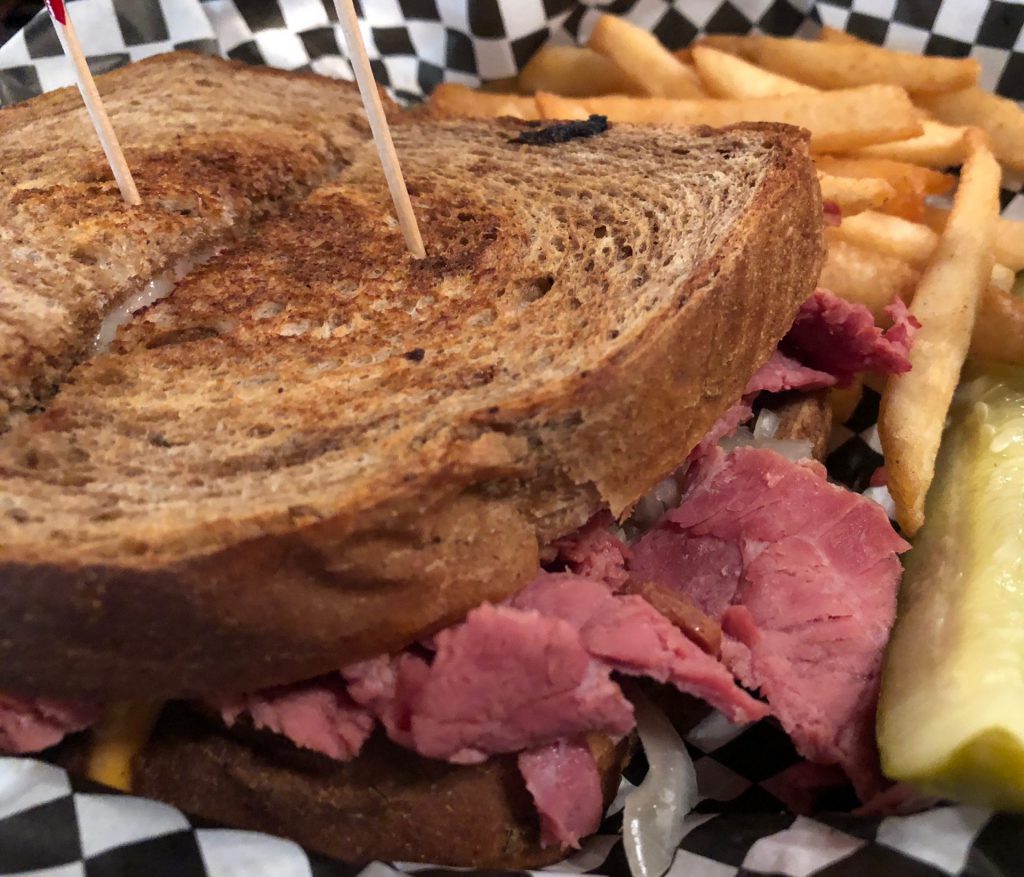 behind us, there was a continuous line of people, waiting to dress up in props and take a picture on top of a piano. obviously, the girls had to give it a go. even if there's a naked lady painting behind them.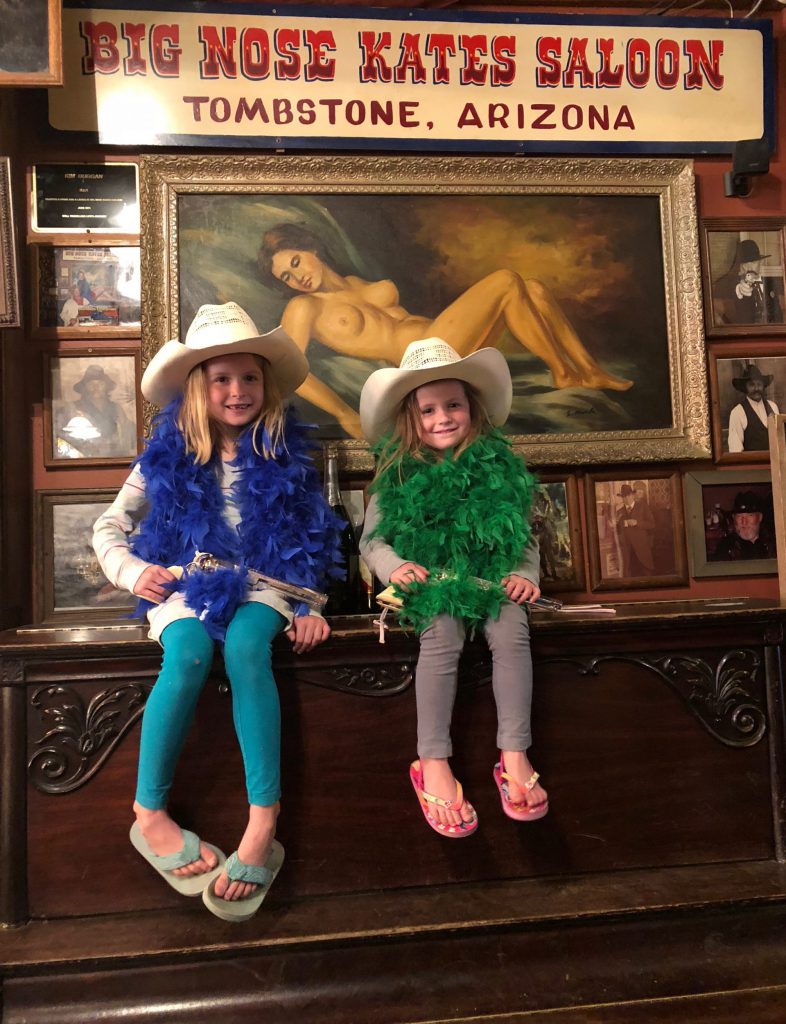 a block over, there was a little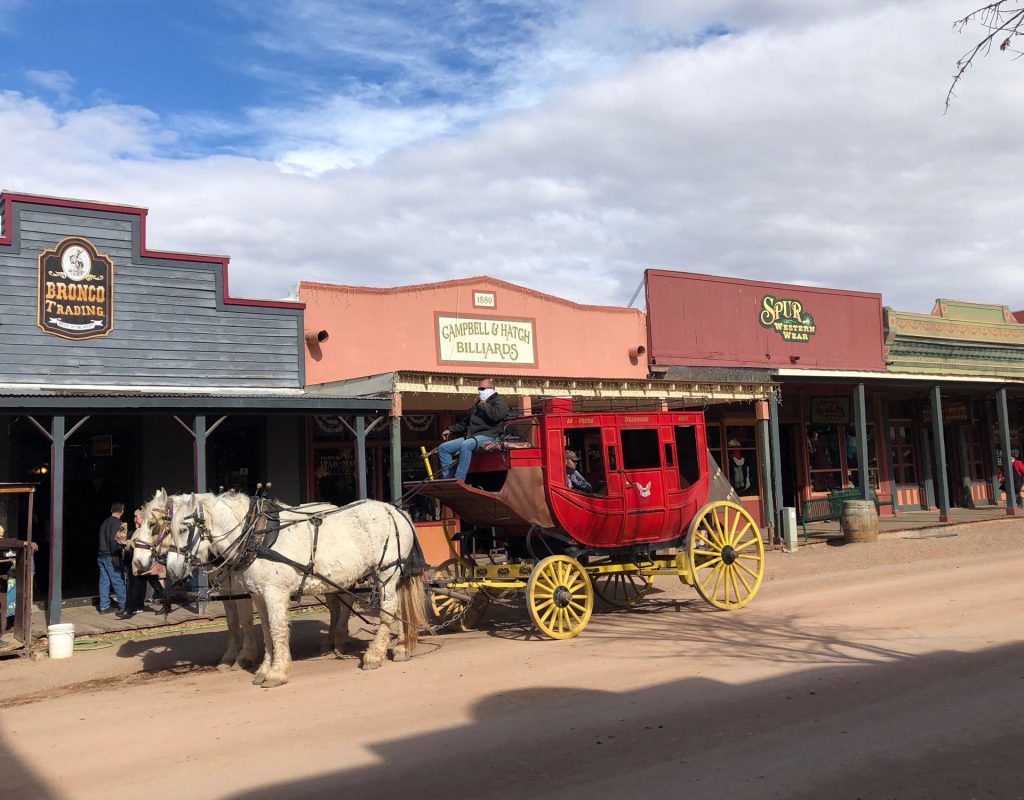 a block over, we found a little area with some sort of fun stuff, but we were quickly learning that this town is just a bunch of dumb crap to spend your money on.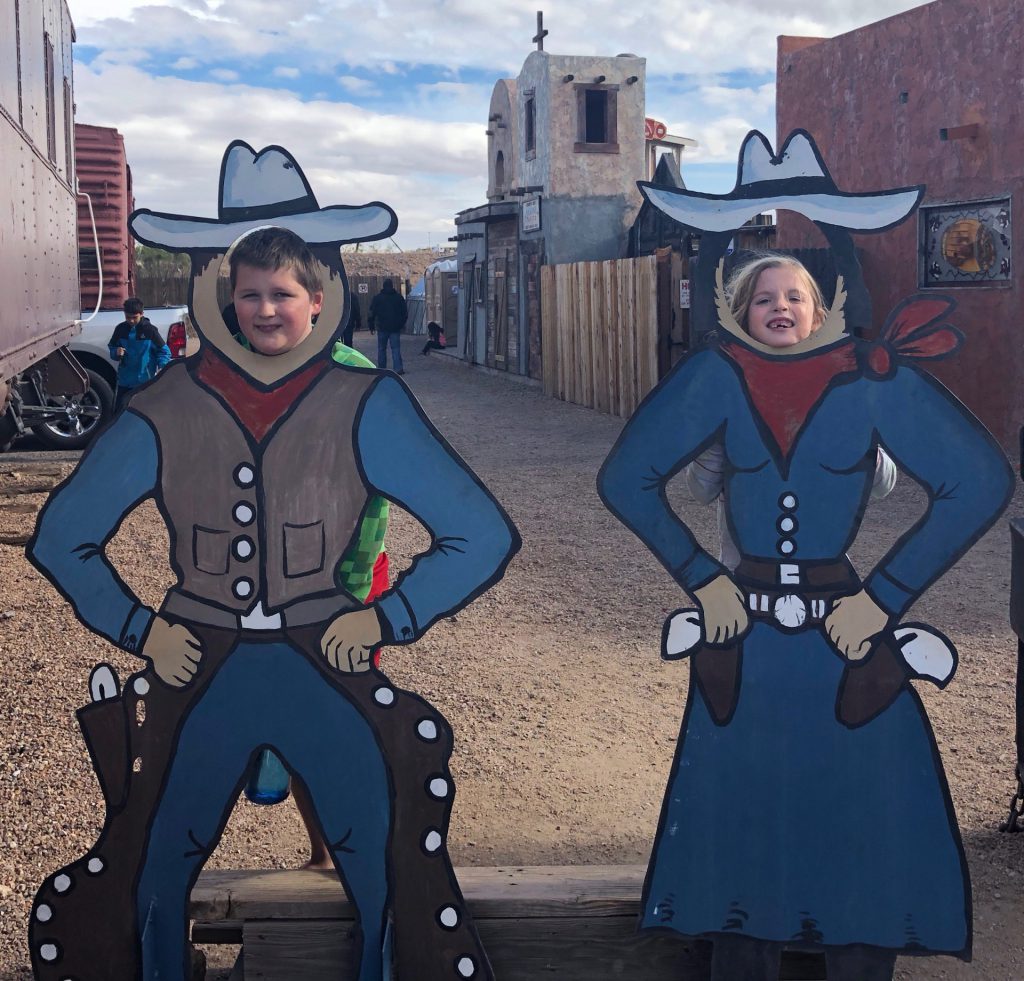 cool old train. hazel is still a big train fan.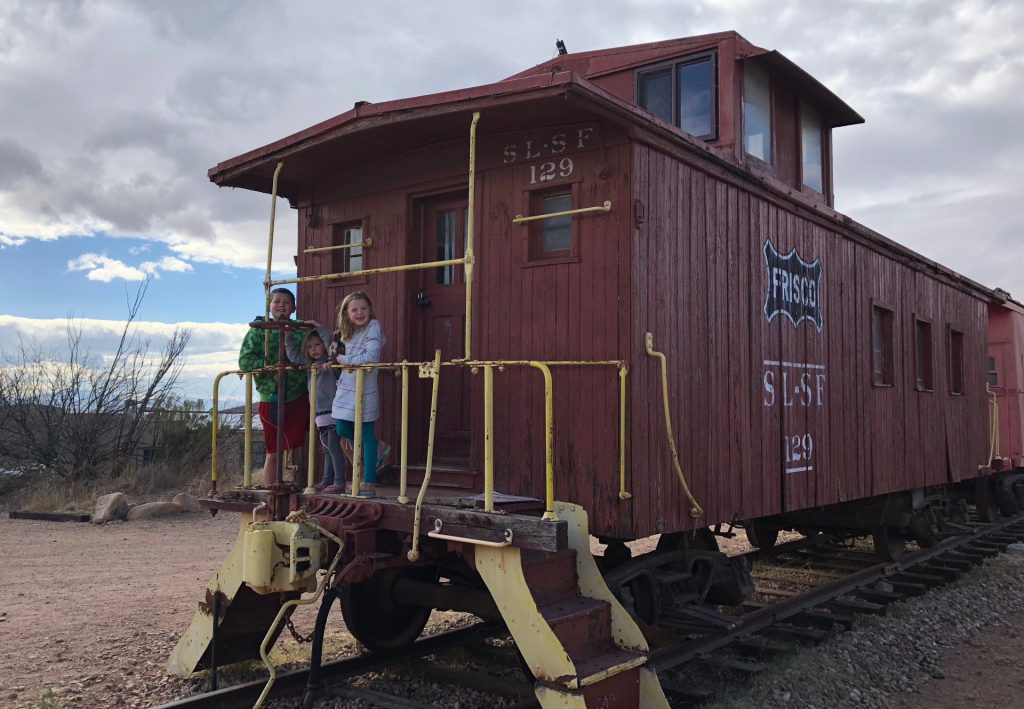 we wandered over to the historic courthouse for a photo op.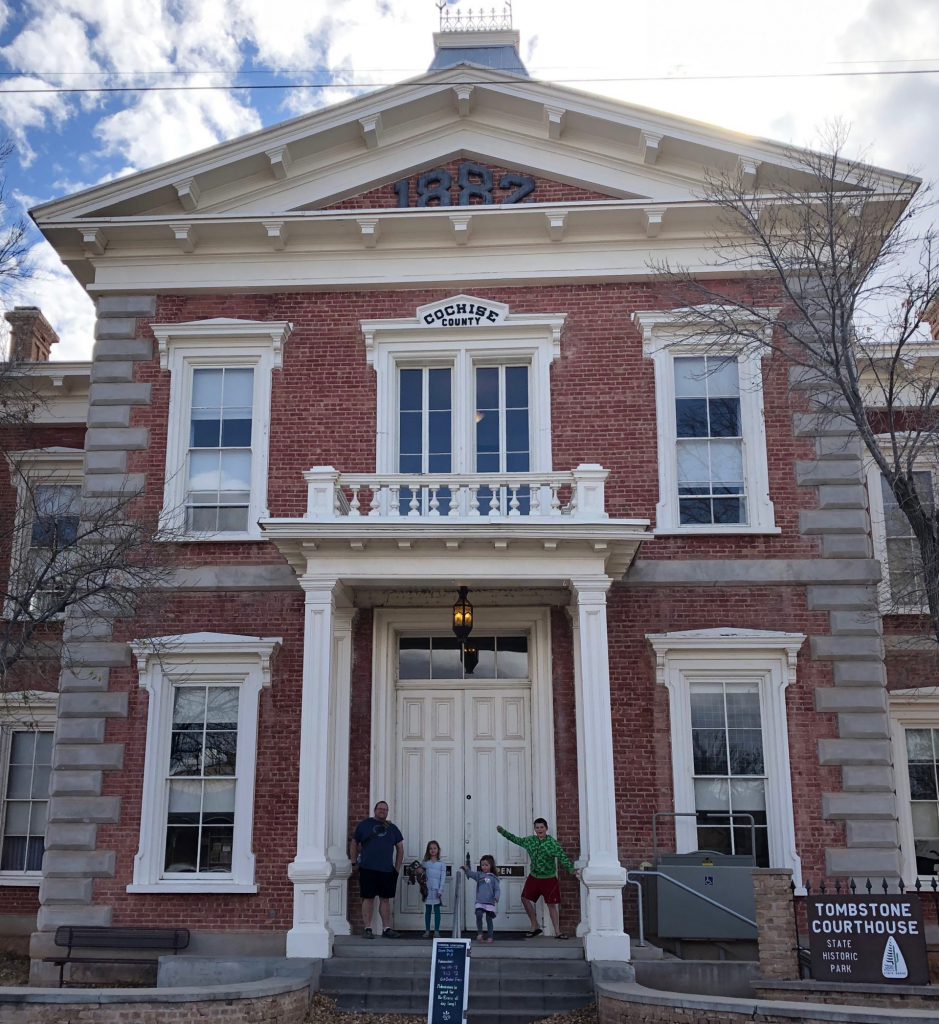 inside one of the gift shops, we saw this map, which obviously interests us as we learn about our nation's REAL history. here's all the places we are generous enough to allow the people whose ancestor's are actually from this land to live.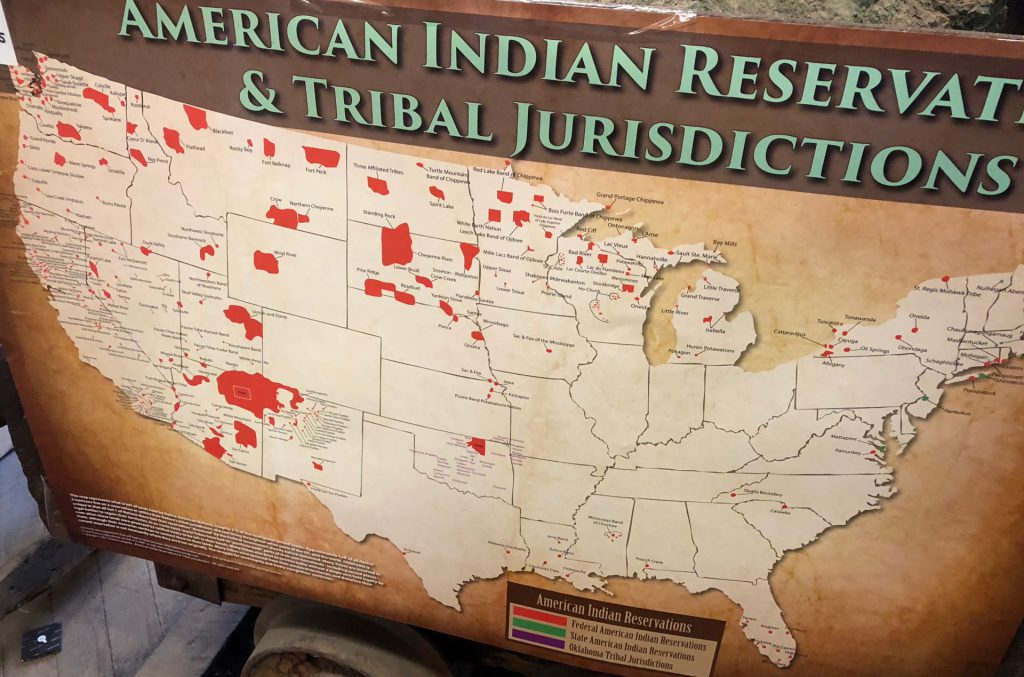 lastly, at the end of the road, we happened upon the o.k. corral actors. anna and i hopped in for a photo, before they gave us the hard sell on their reenactment of the events at the o.k. corral, back in the day.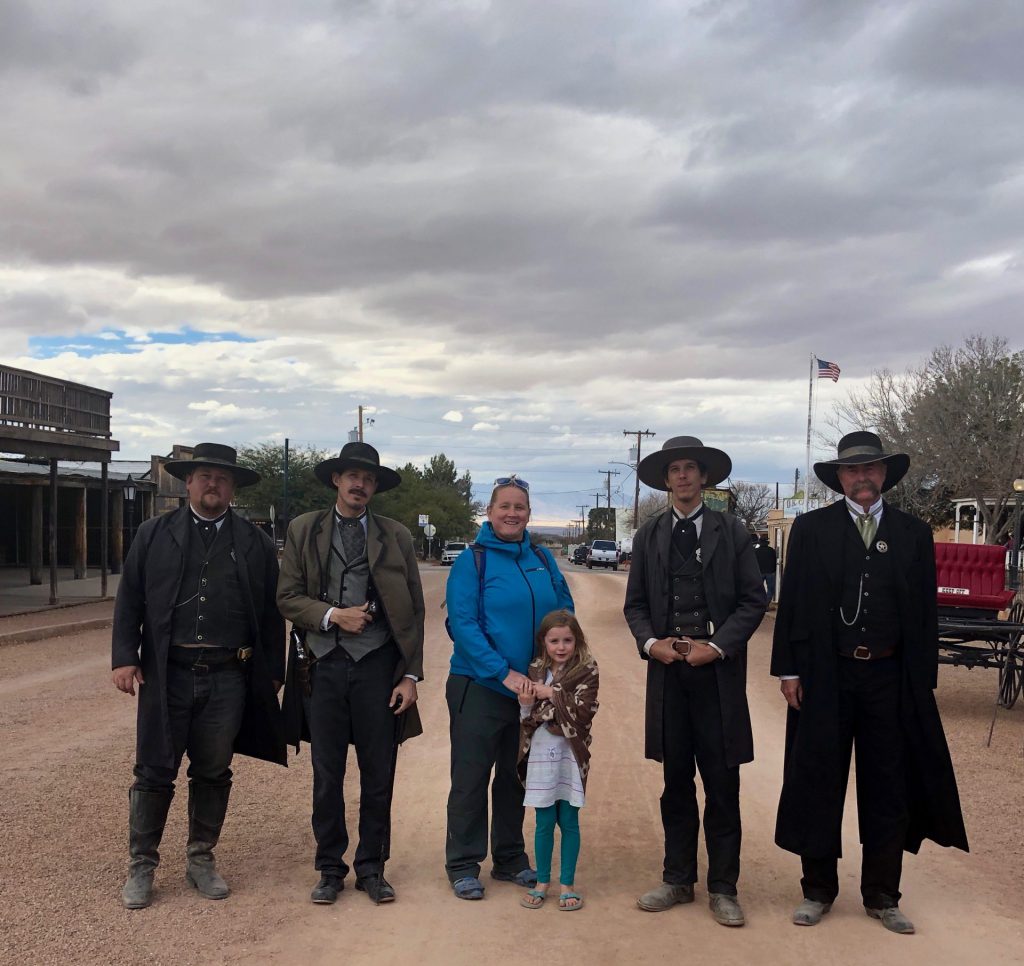 the town was pretty much ready to shut down at this point, so we made our way back to the car, and rolled back to camp.