after our long stretch in southern arizona, we moved a little bit north, to cottonwood, giving us plenty of options for new places to explore. within a half an hour, there were two national monuments (tuzigoot and montezuma castle), both of them preserving the ruins of communities of native folks who once called the verde valley home. also, in a similar vein, there were some pretty amazing petroglyphs, probably by the same groups of natives, just a bit north, near sedona.
first up, was tuzigoot national monument, ruins resting up on a hill, where the sinagua people could get a sweet view of the surrounding territory, for communication and protection.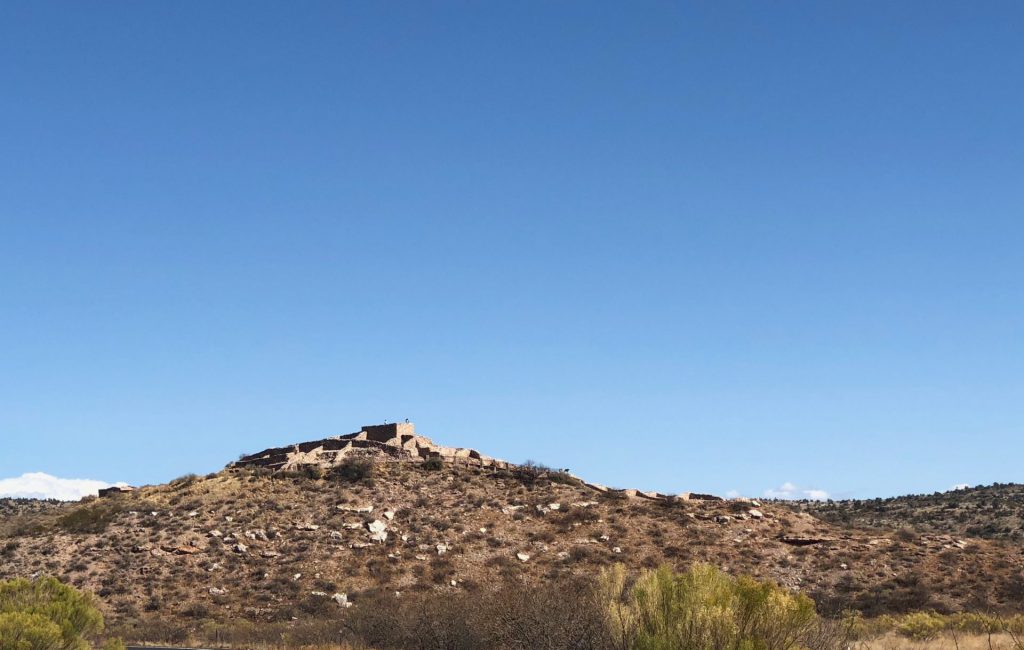 the kids worked on their junior ranger badges at the visitor center museum for a bit, before heading up the hill to tour the ruins.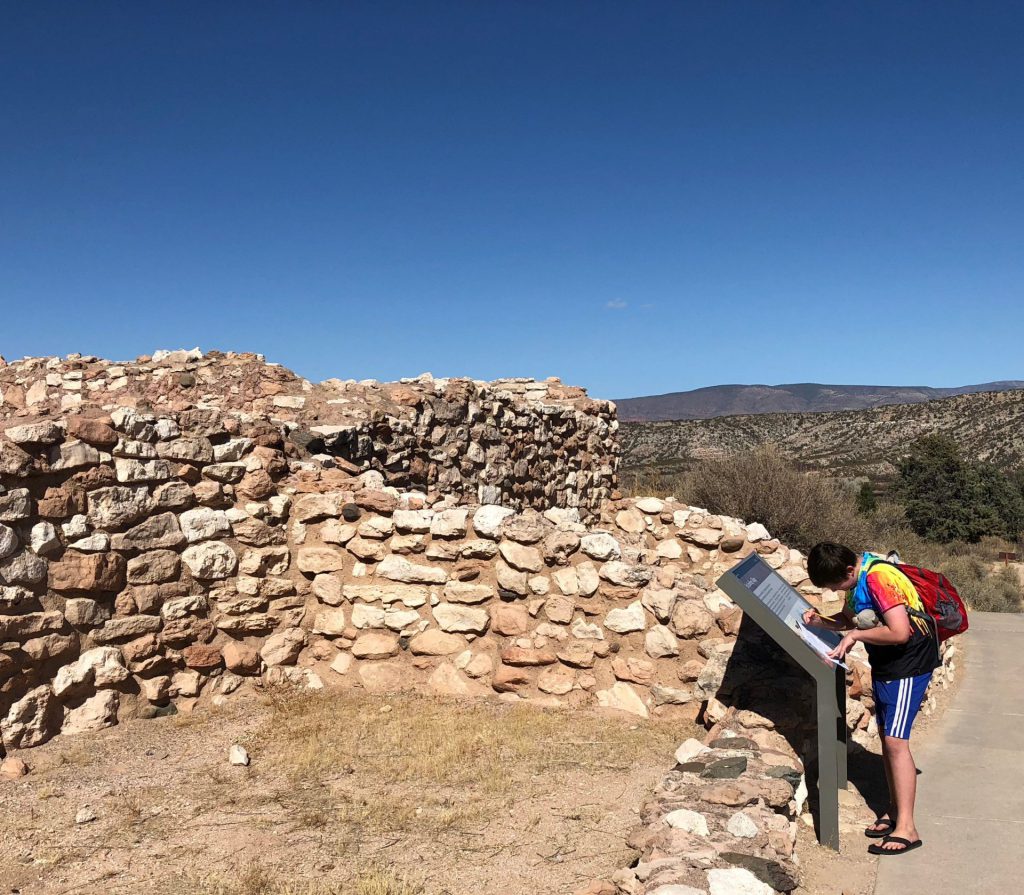 i forget now how many rooms there were, but the bases of them were all pretty intact, so it was easy to get an idea of how big this place was.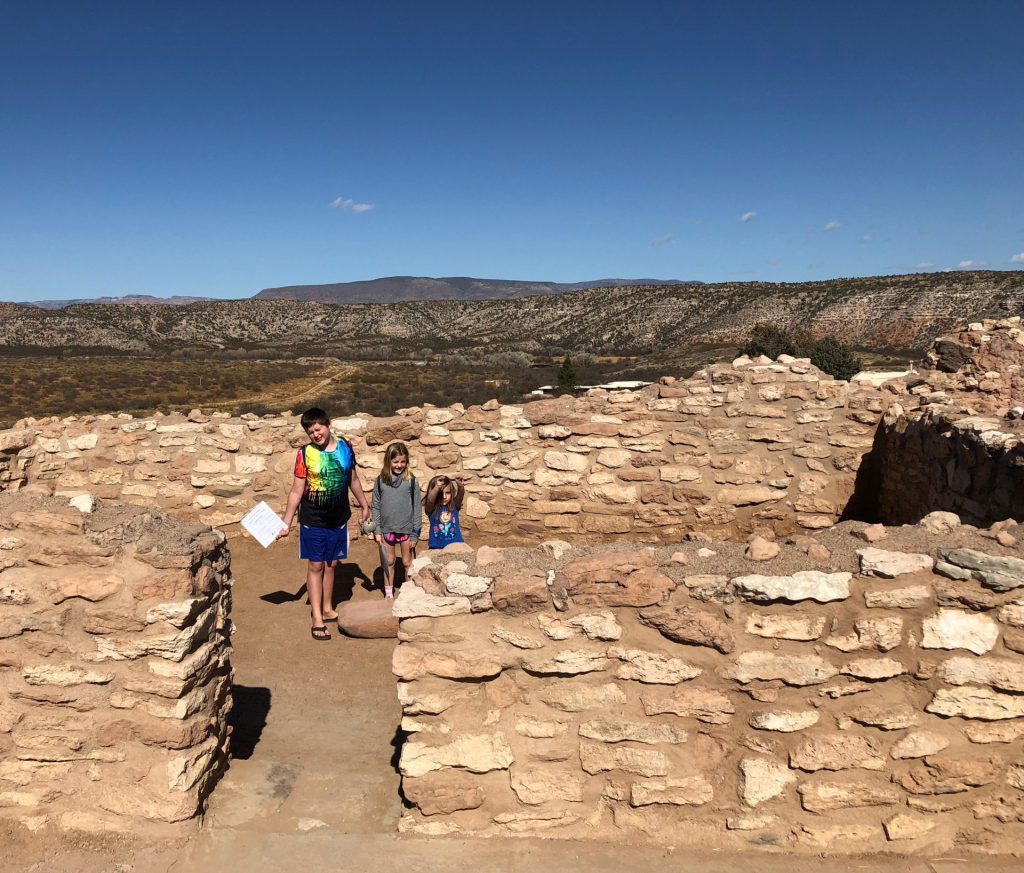 looking down from the main big building at all of the rooms, cascading down the hill.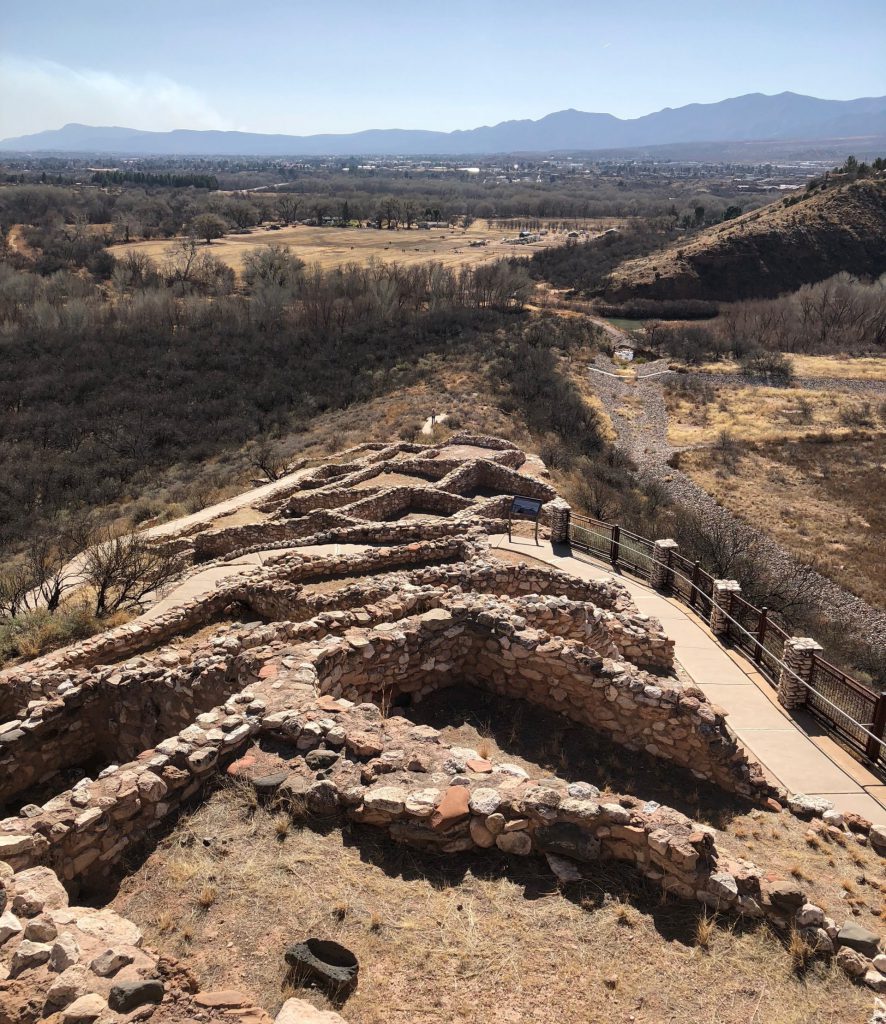 the views from the top were pretty awesome. you could see miles and miles in every direction.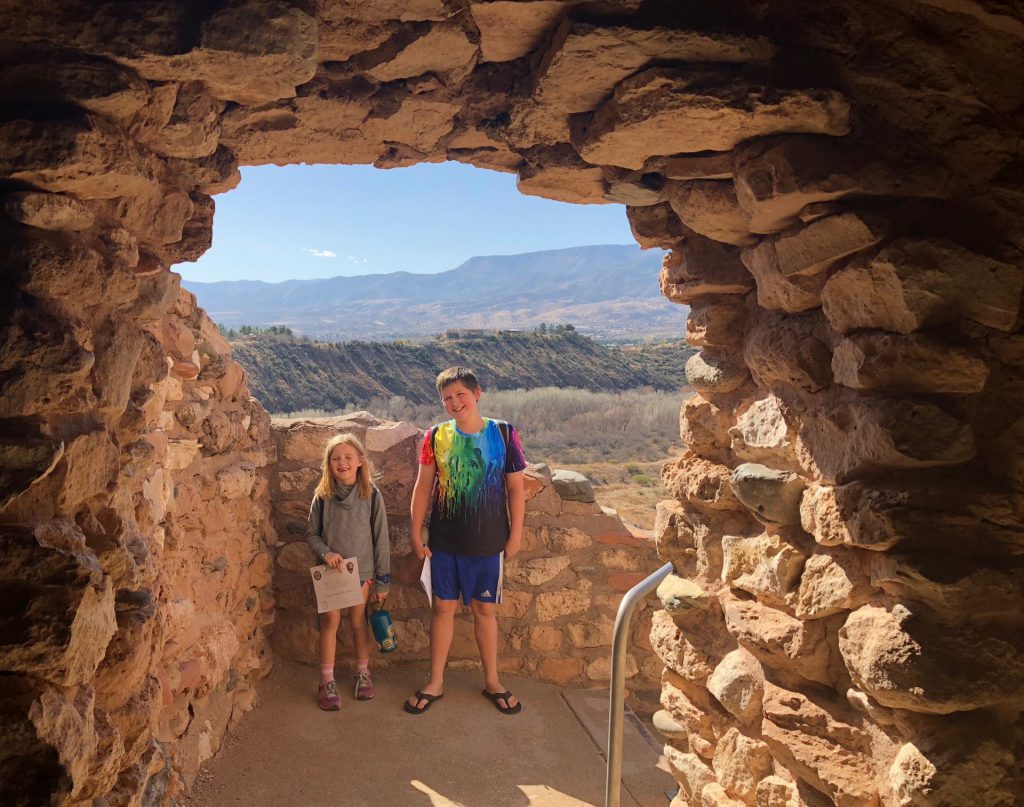 there were sooo many rocks, all we could think about was when they were building this place, how they would have had to lug each and everyone up that giant hill. ugh.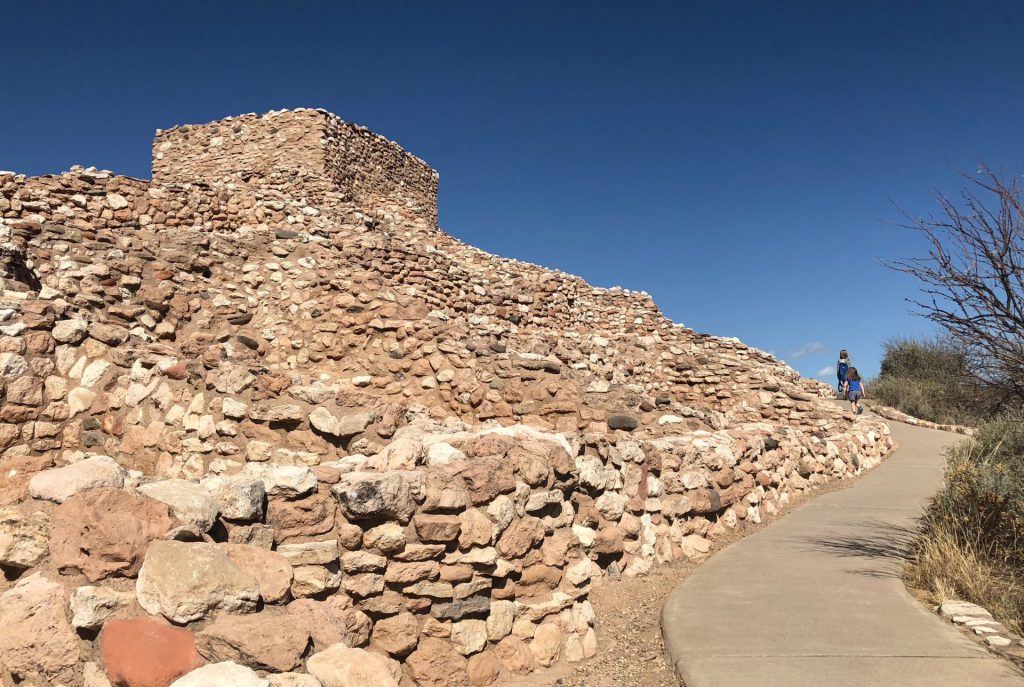 the kiddos finished up their junior ranger books when we got back and one of the friendlist rangers we have ever encountered swore them in and we were on our way…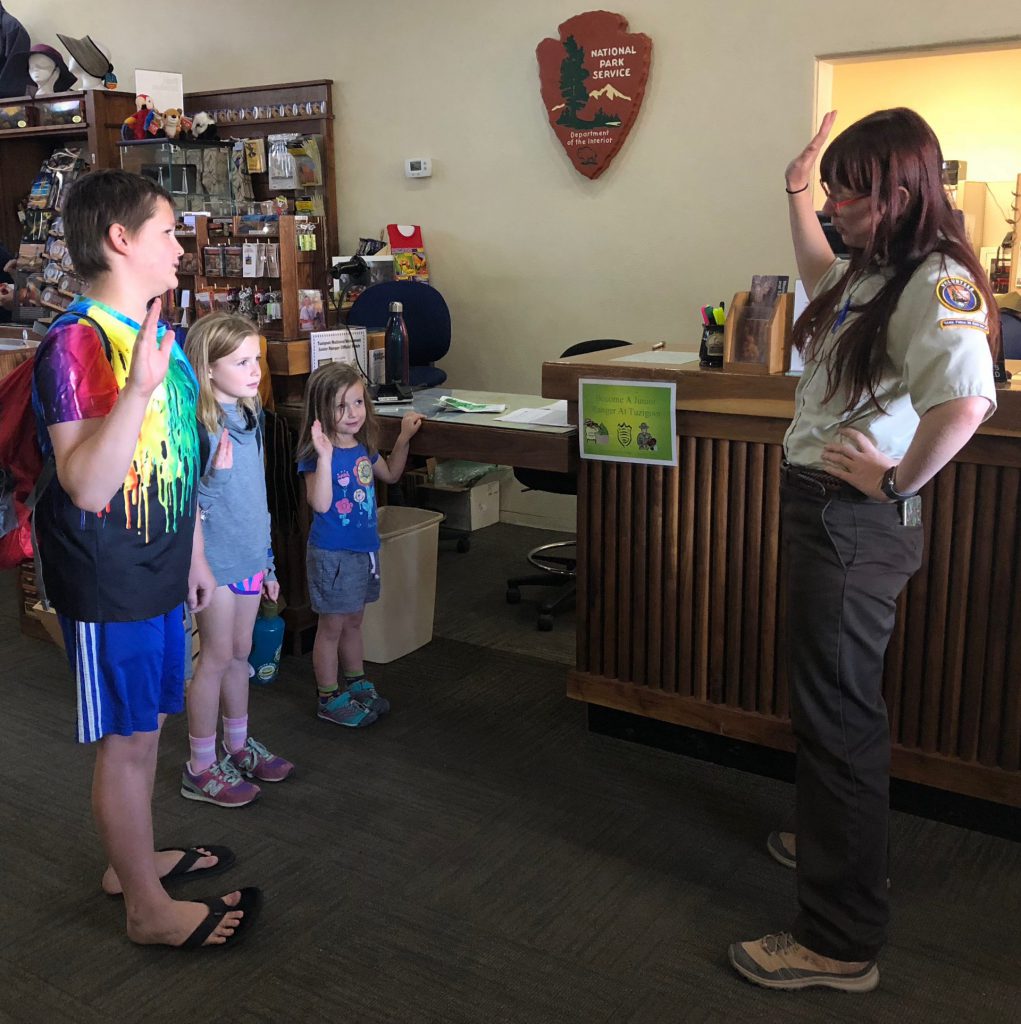 derek took off one day while we were at cottonwood, and we had high hopes of hiking in sedona, but the weather did not cooperate. so, instead, we decided to drive through sedona, and stop and check out some petroglyphs along the way.
the old v-v (pronounced vee bar vee) ranch, now part of the national forest service, sits on land that at one point was home to the sinagua people. so, there's remnants of the old ranch, along with a rock wall filled with amazing petroglyphs. we started at the visitor center, and then hiked along a trail that took us past all the ranchy stuff to the rock wall.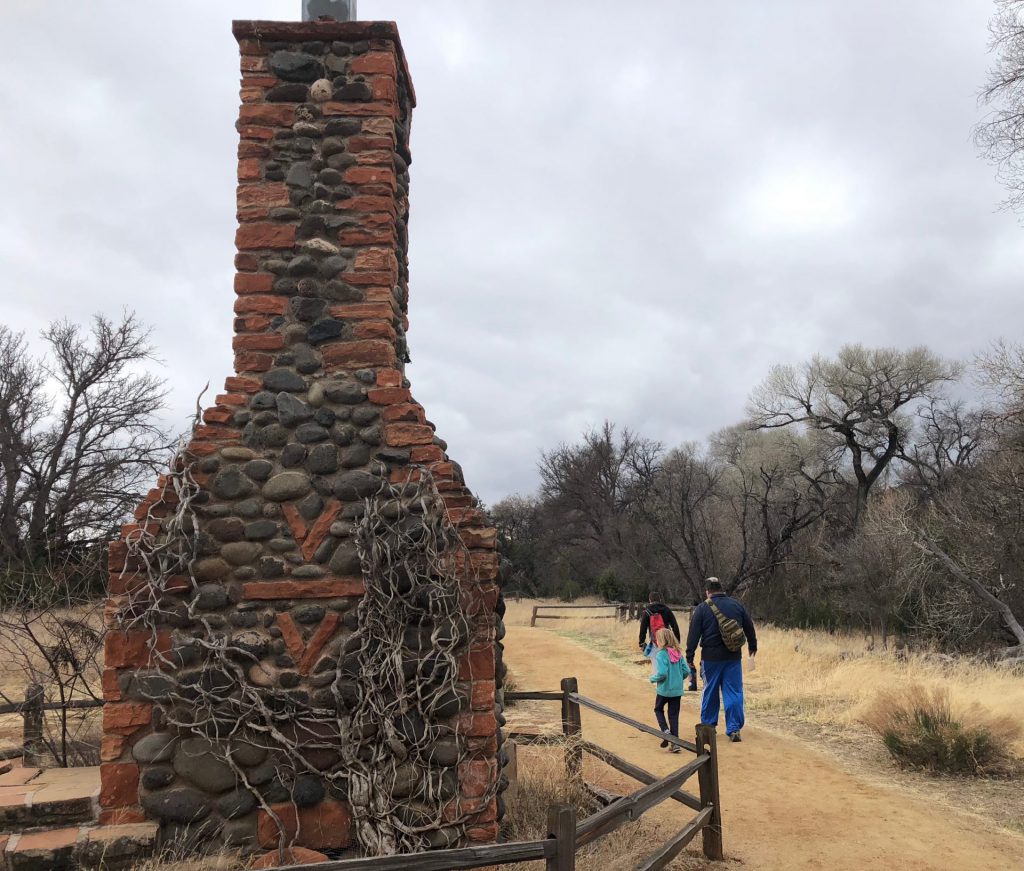 at the petroglyph site, a volunteer was giving a short talk about the different meanings of the etchings. we scored a couple stumps for seats and settled in for a lesson.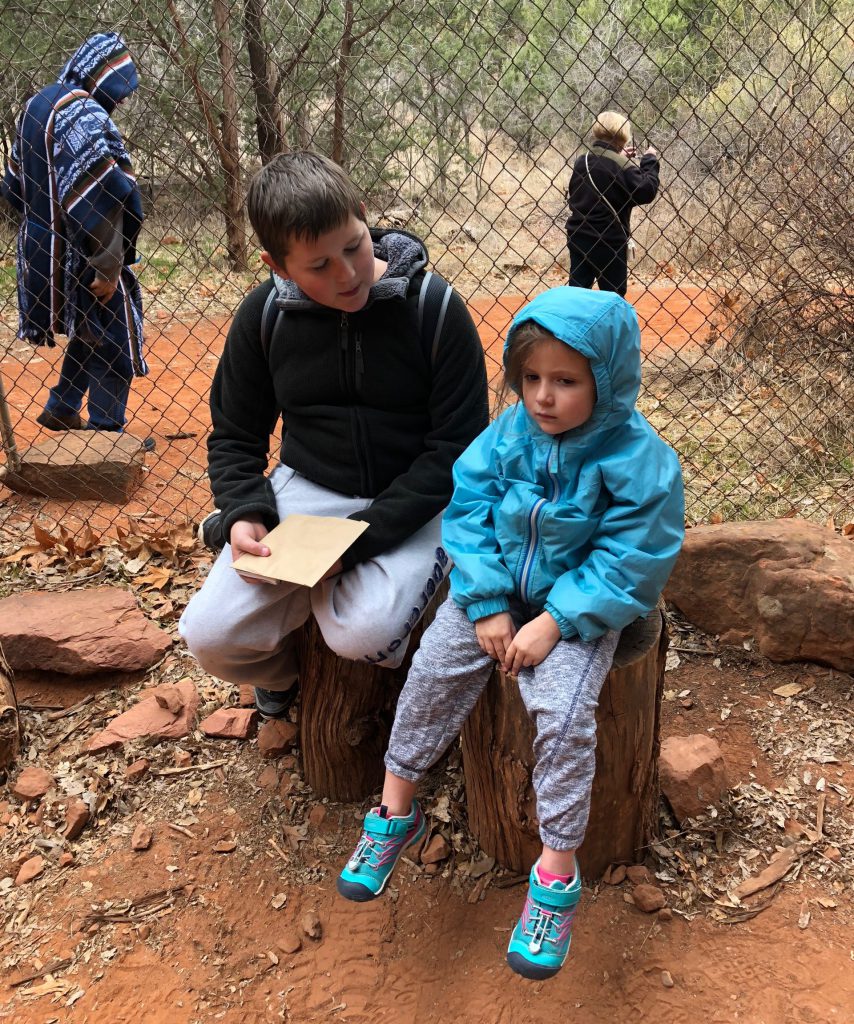 there are over 1000 petroglyphs on this one wall. the volunteer explained how some of them were likely part of a solar calendar. some were drawings of nearby mountains. some are about journeys, or new life, or celebrations. it was pretty cool.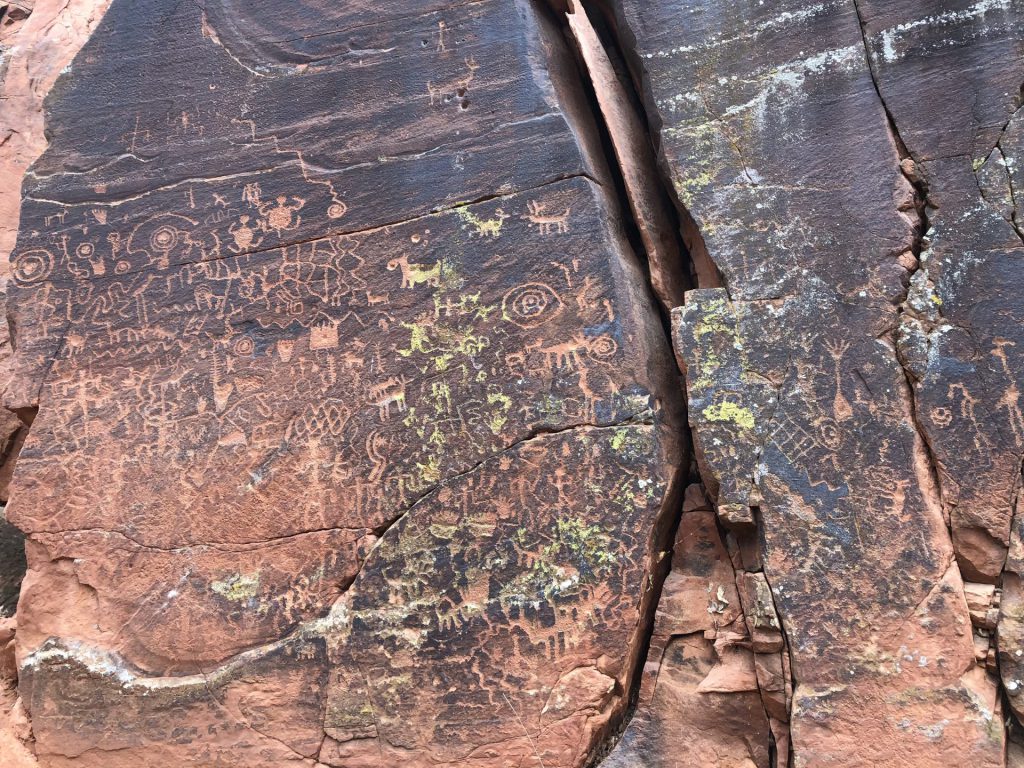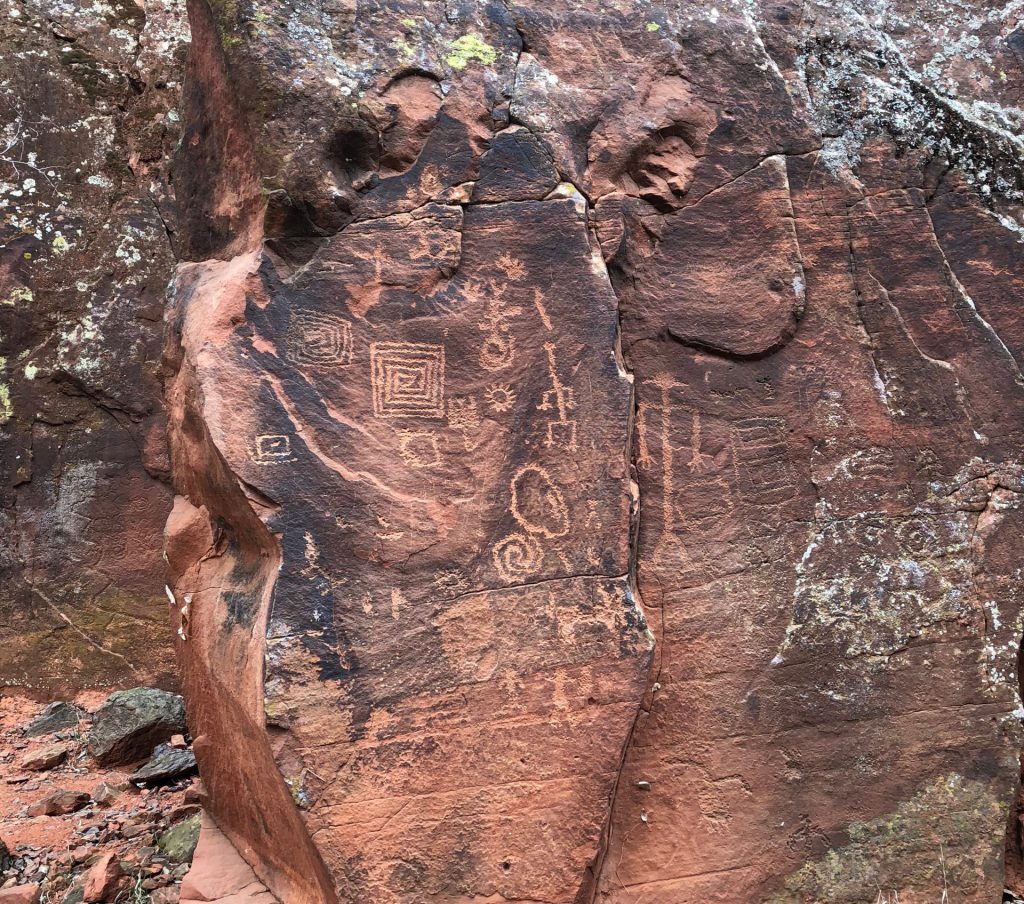 anna was pretty pleased with herself when she found the petroglyph of turtles(?) that matched her hand stamp. 🙂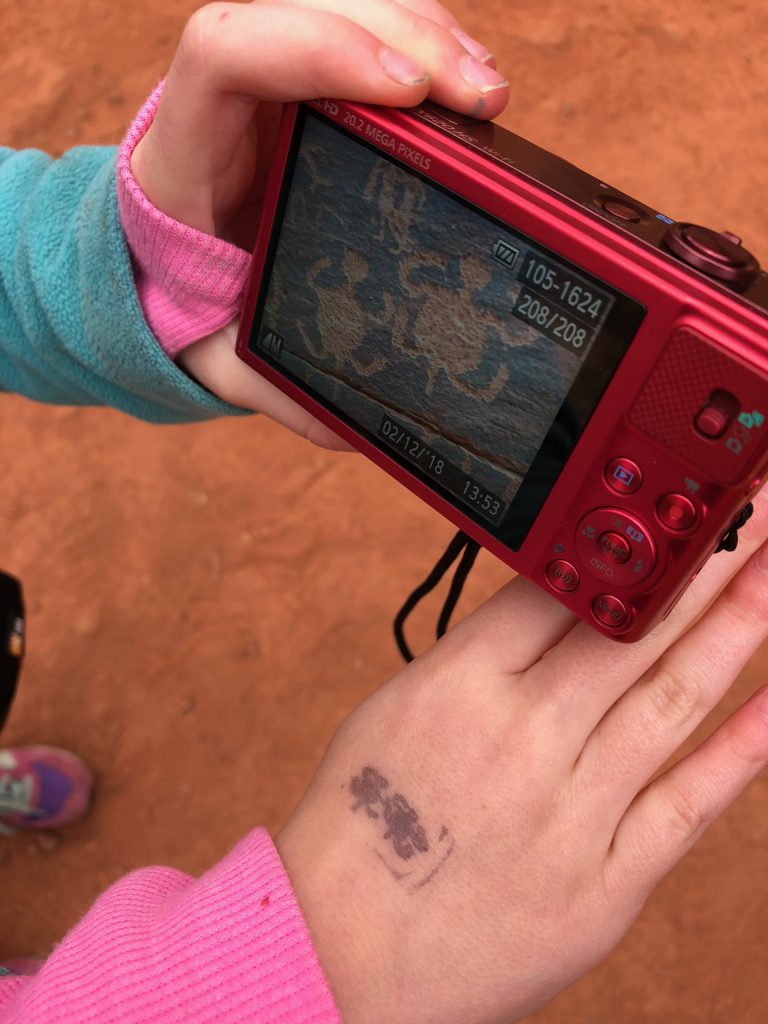 after an iteration and a half by the volunteer, we hiked back out to the car. and continued onto sedona.
for our final excursion, derek took off work a bit early and we hit up montezuma castle national monument. funny story. it's neither related to the aztec ruler montezuma, nor is it a castle. but. you know. america.
the stroll out to see the cliff dwelling is pretty short and sweet.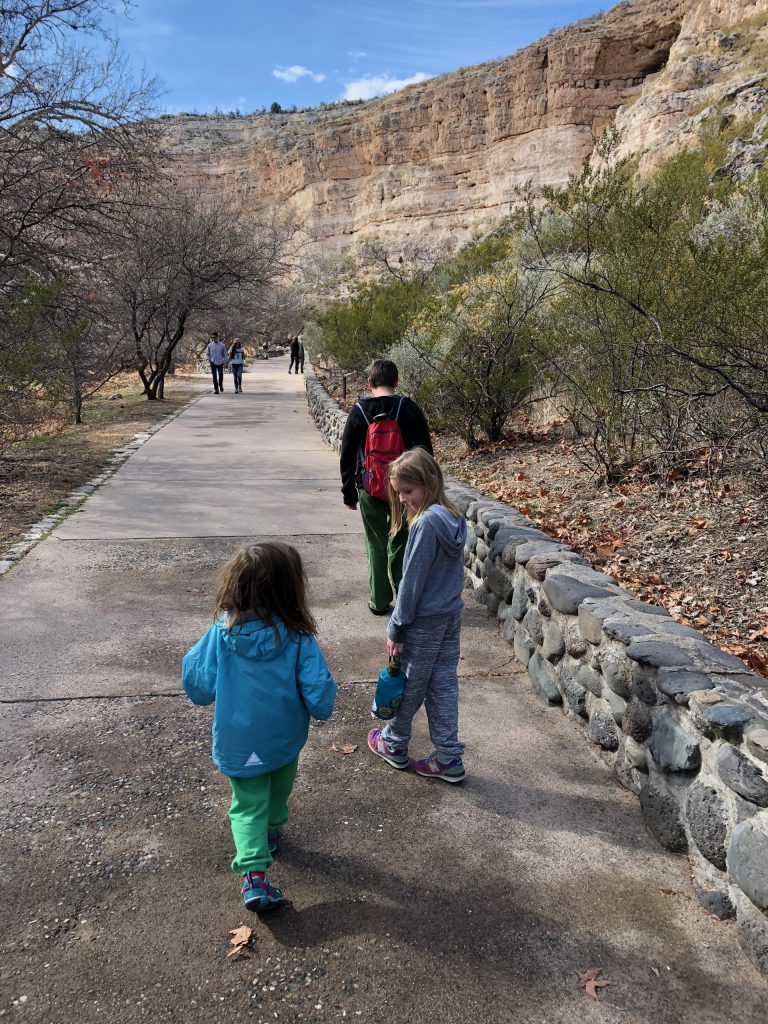 and then you happen upon this perfectly preserved castle in the side of a rock wall and it's pretty amazing.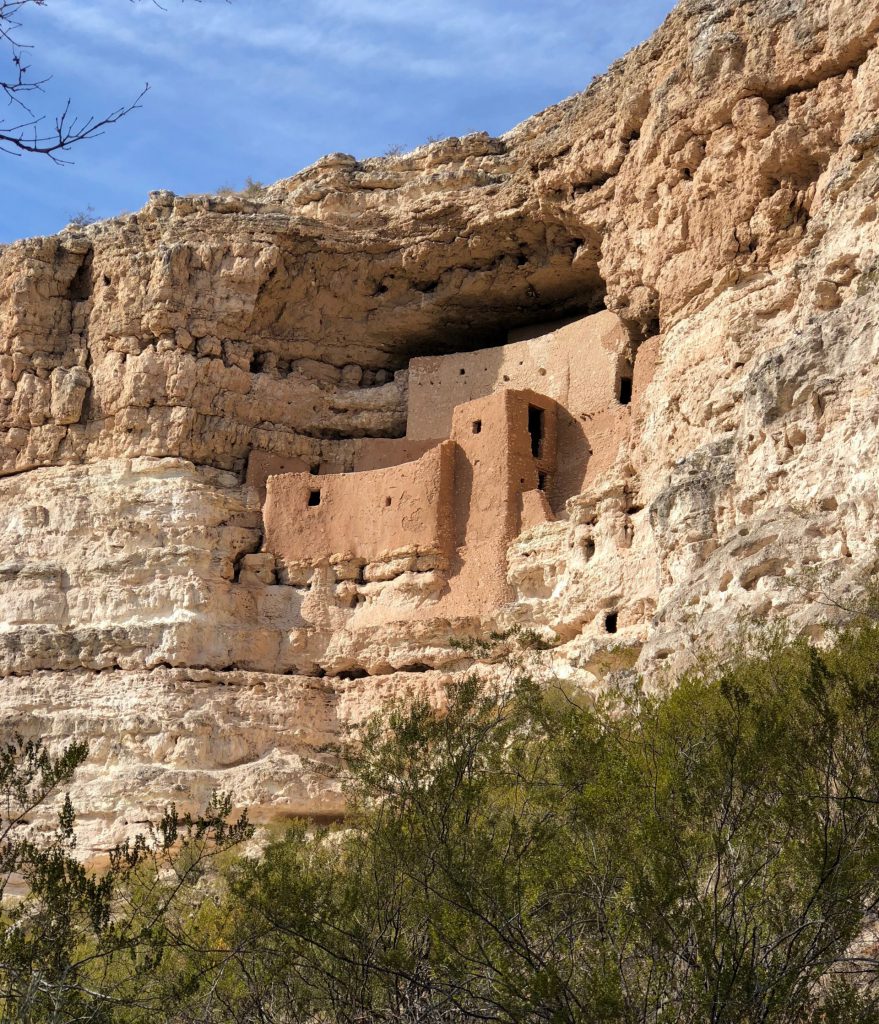 they had several sets of ladders leading up to the base of the structure. they would have to pull them up at night to keep out intruders. inside, there's several more stories, all navigated by ladders from behind the walls. lots of ladder climbing in those days.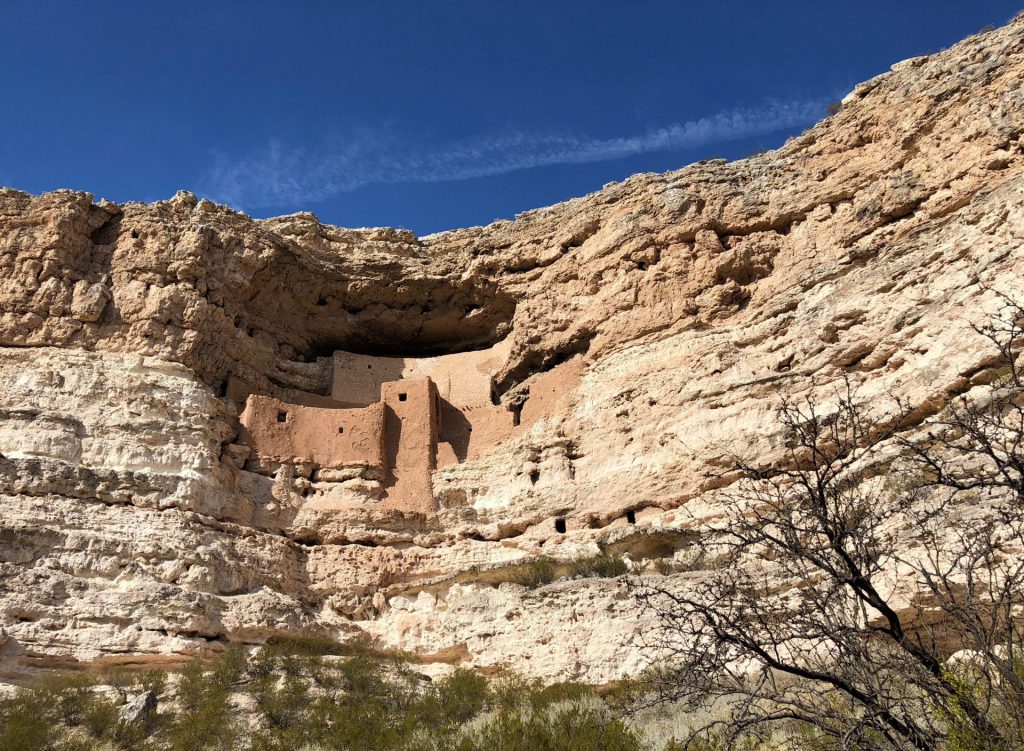 official lidkid montezuma castle photo shoot.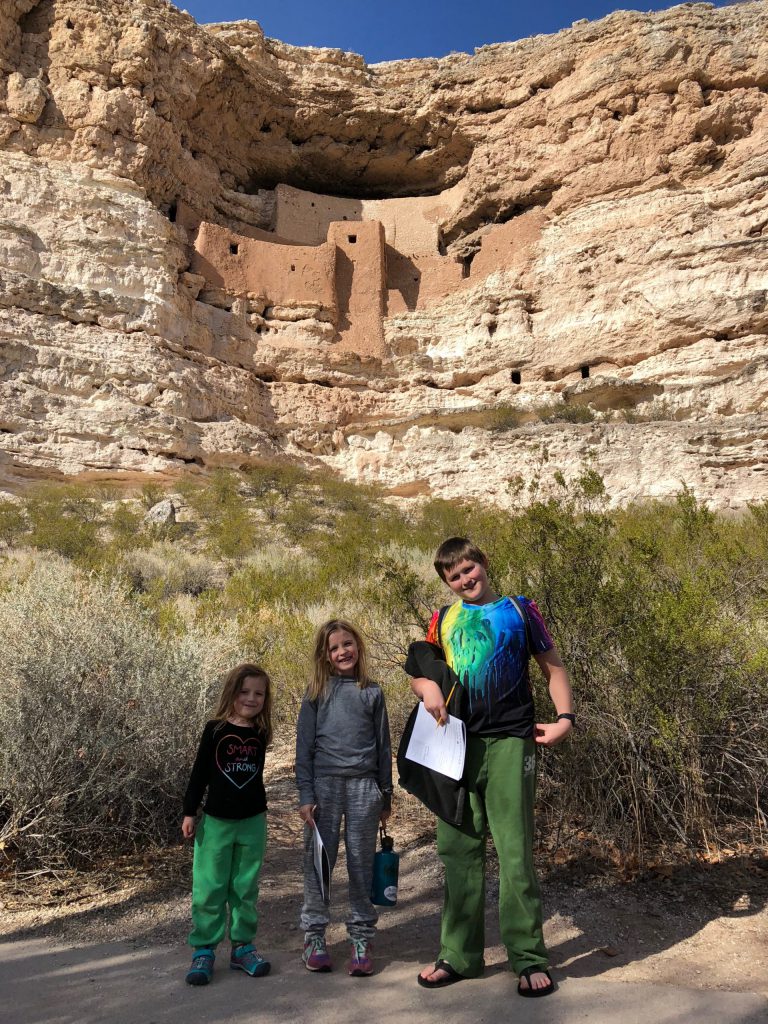 arizona sycamores. we thought they were pretty cool looking, but it turns out they were also excellent for making the aforementioned vast supply of ladders.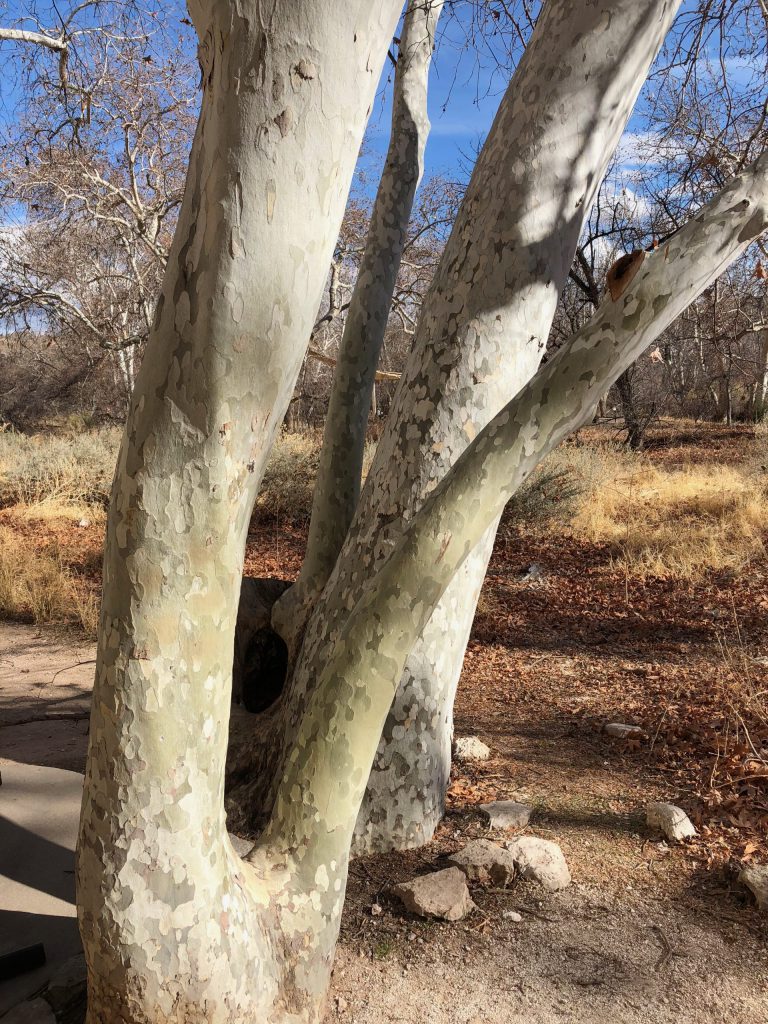 super straight trunks and all.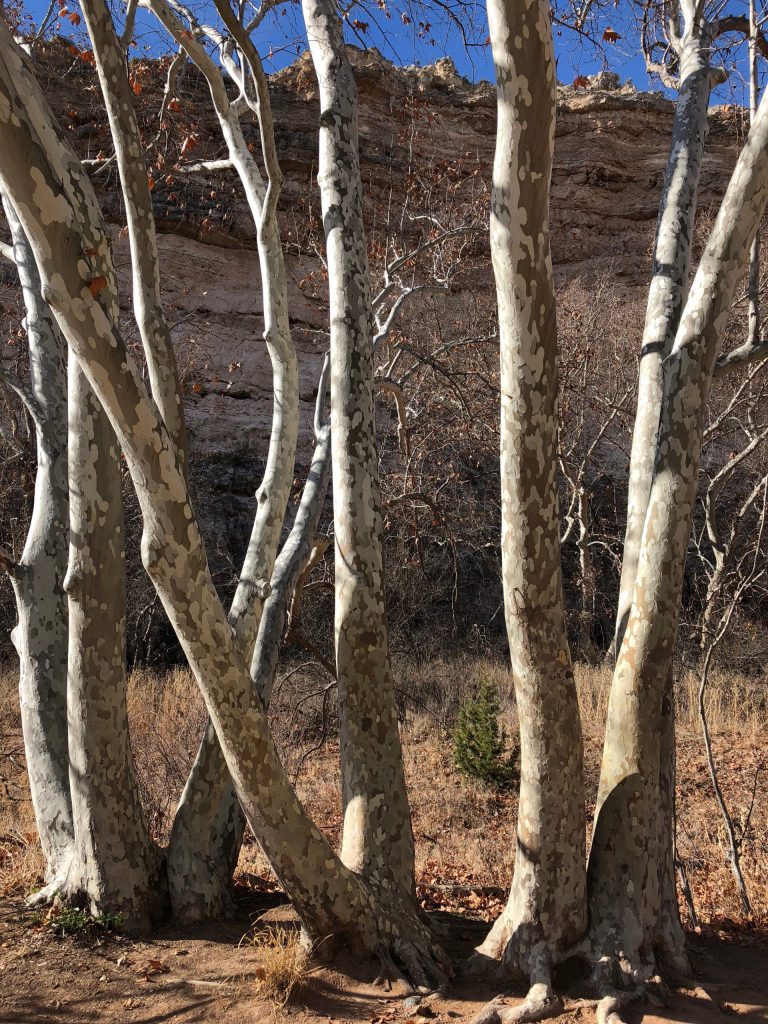 we stopped to check out a really cool little narrated diorama of what life might be like in the montezuma hey day.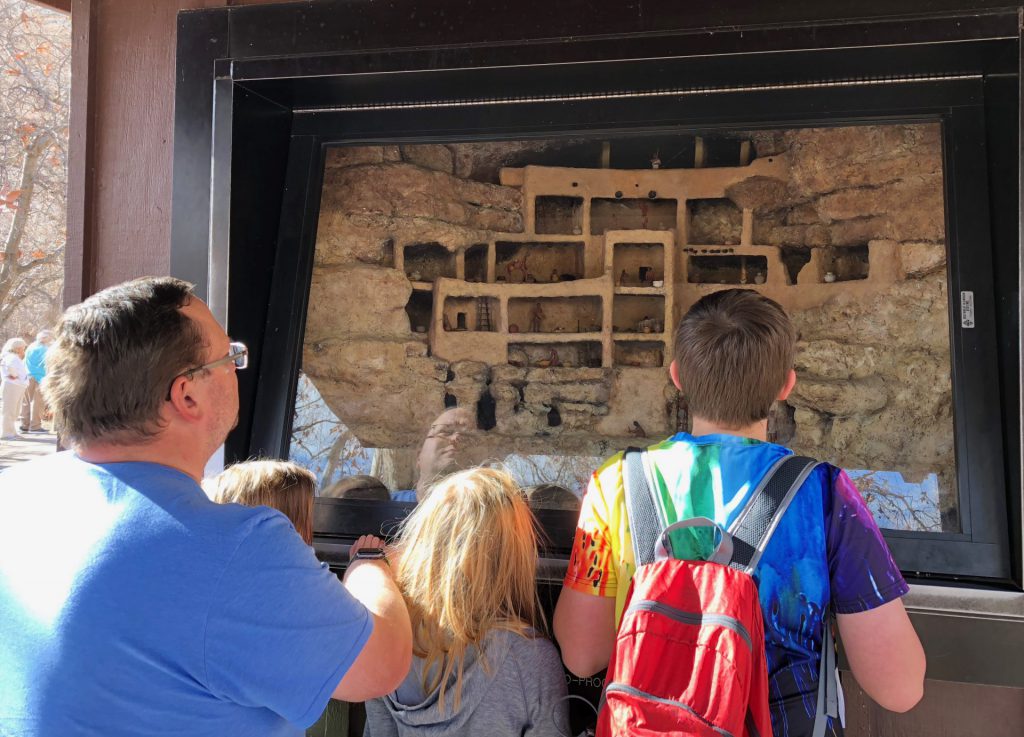 finally, we wrapped things up with a junior ranger badge ceremony. the kids are usually mortified when attention is drawn to them and this was one of those times. 🙂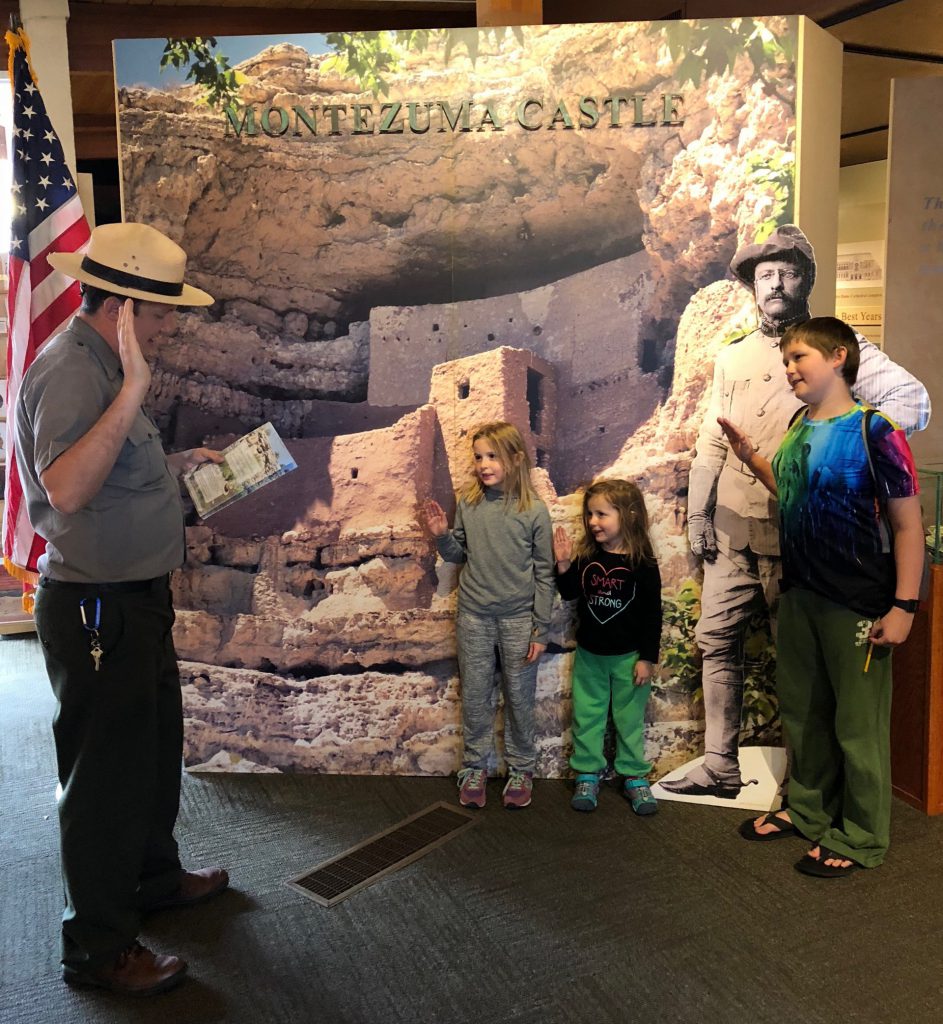 and that wraps up our adventures in the (former) people of the verde valley in arizona. for this time around anyways.