after our camping trip to organ pipe cactus national monument, i was super excited to stop and visit the tiny little town of ajo, arizona, on our way to the next campground. i had read a bit about the politics and economy of the area, but i was most looking forward to all of the murals.
the bulk of them are found in one spot, artists alley.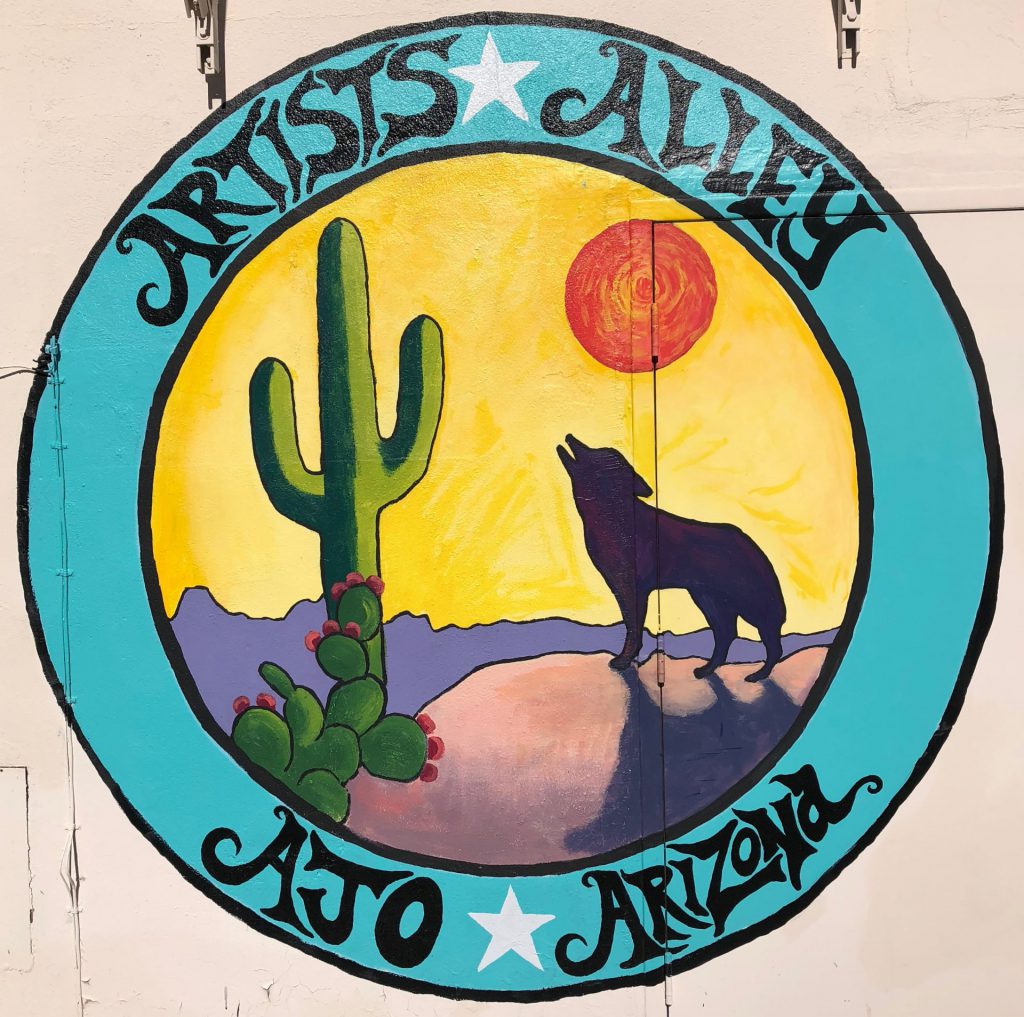 so, naturally, that's where we started.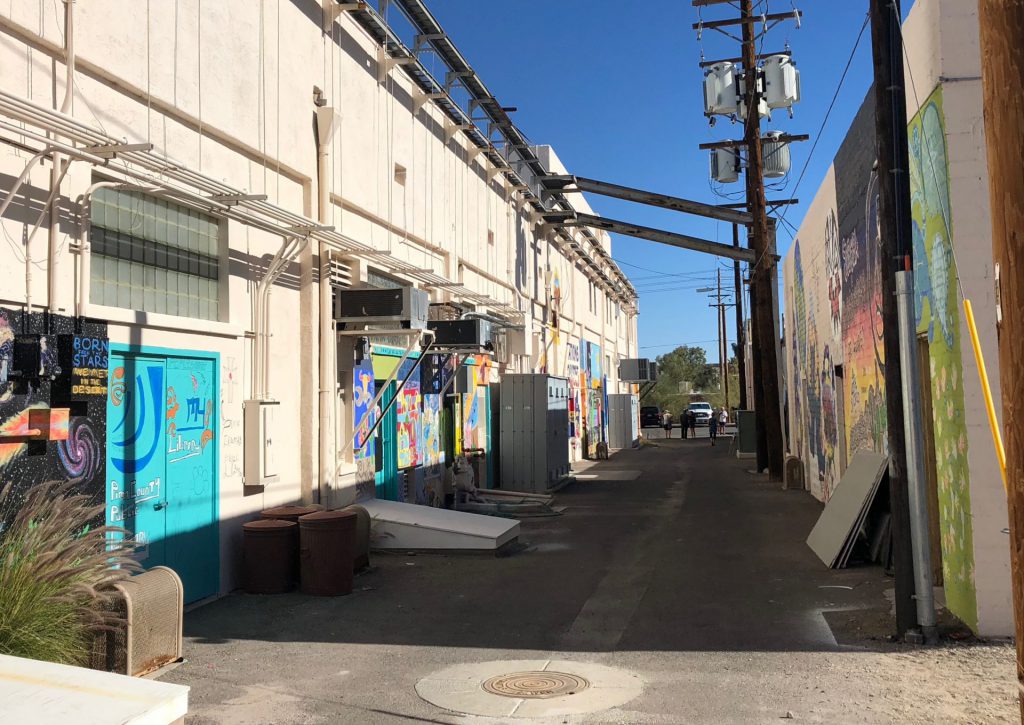 this one is probably the most amazing. it is the work of harriet wood, called "hazard". here's a great article about her experience traveling to ajo to paint the mural.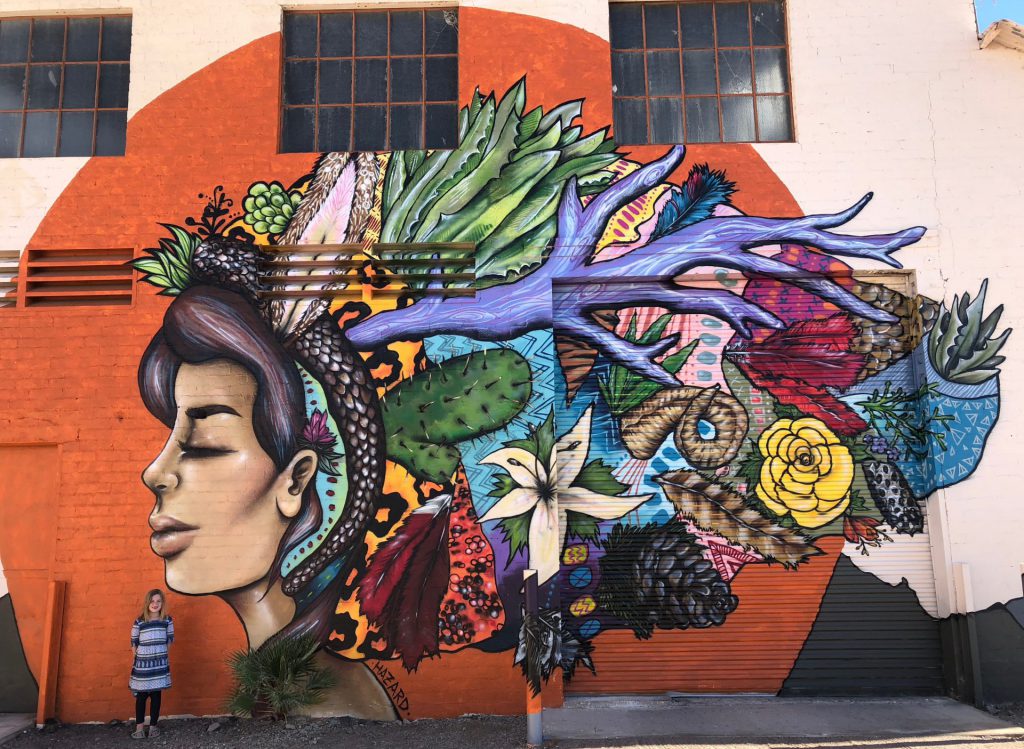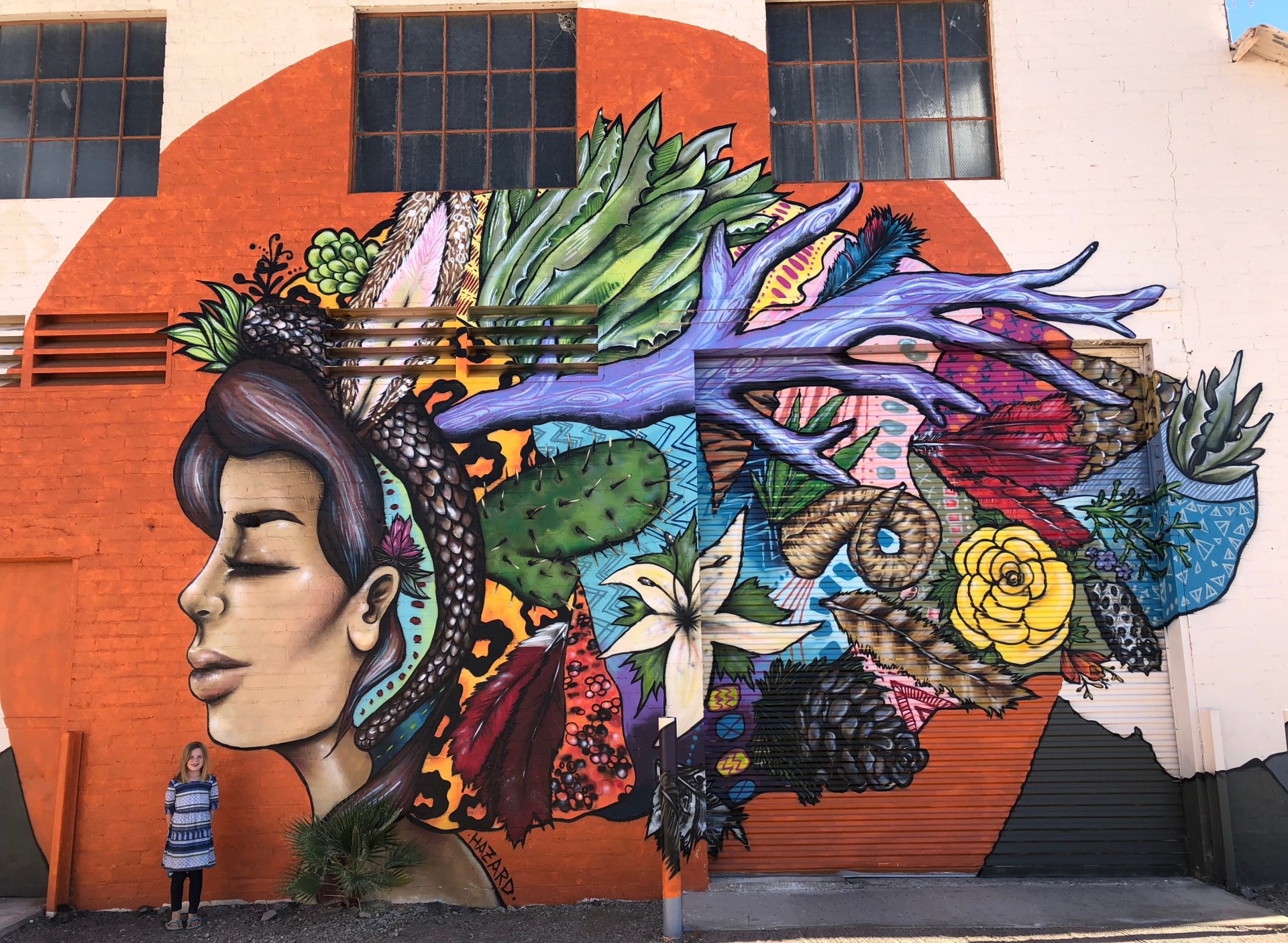 ok. so. ajo is a tight knit and loving little community, very close to the mexican border. it is also pretty close to the tohono o'odham reservation. so there's a lot going on here, politically and culturally. the folks in ajo are NOT anti immigration. and they are very sympathetic to issues faces the native people nearby. so, a LOT of the murals referenced the relationship between the three communities and the politics of the united states in dealing with them. they sparked some great conversations with anna about the real history of america. and our present and future politics. it's also sent me on a bit of a personal quest to learn more about the area (and become more outraged with the state of things in the us). anyhow. here's some of them.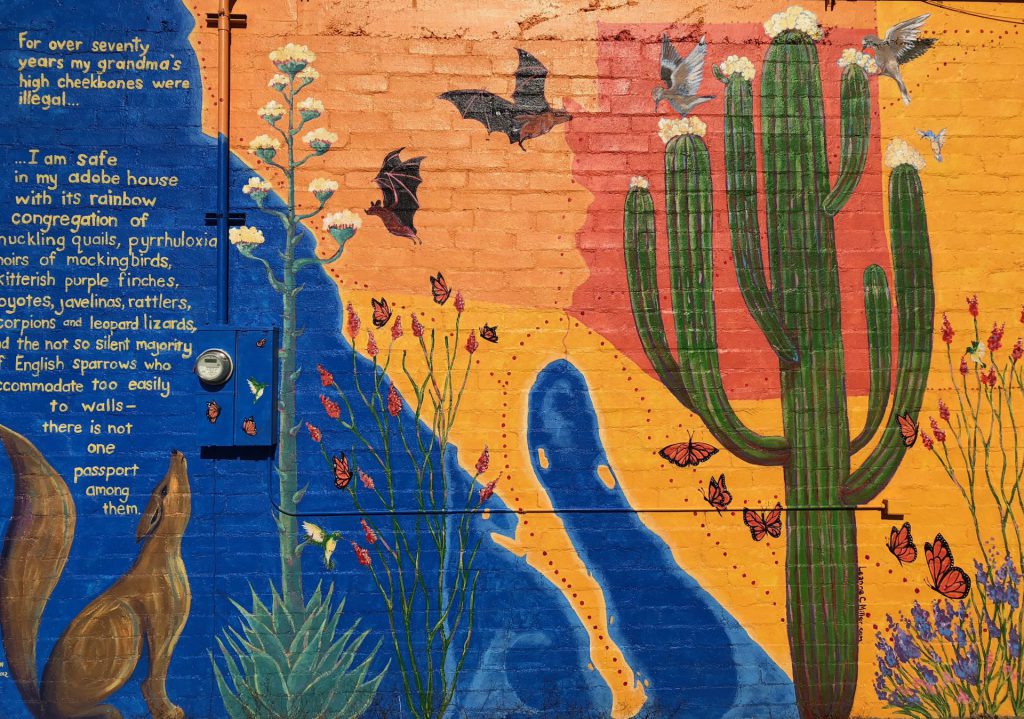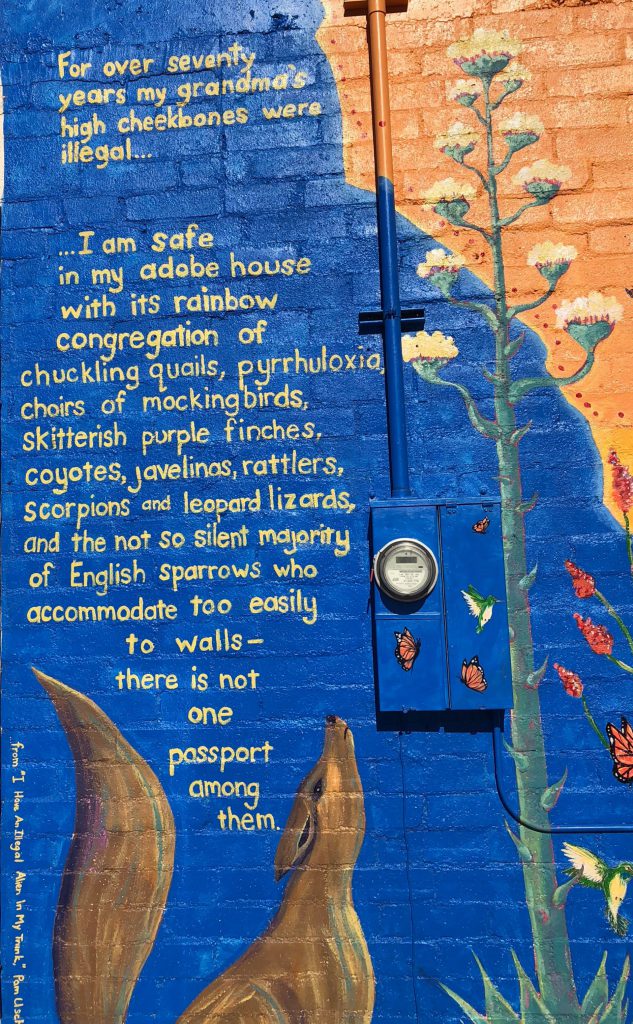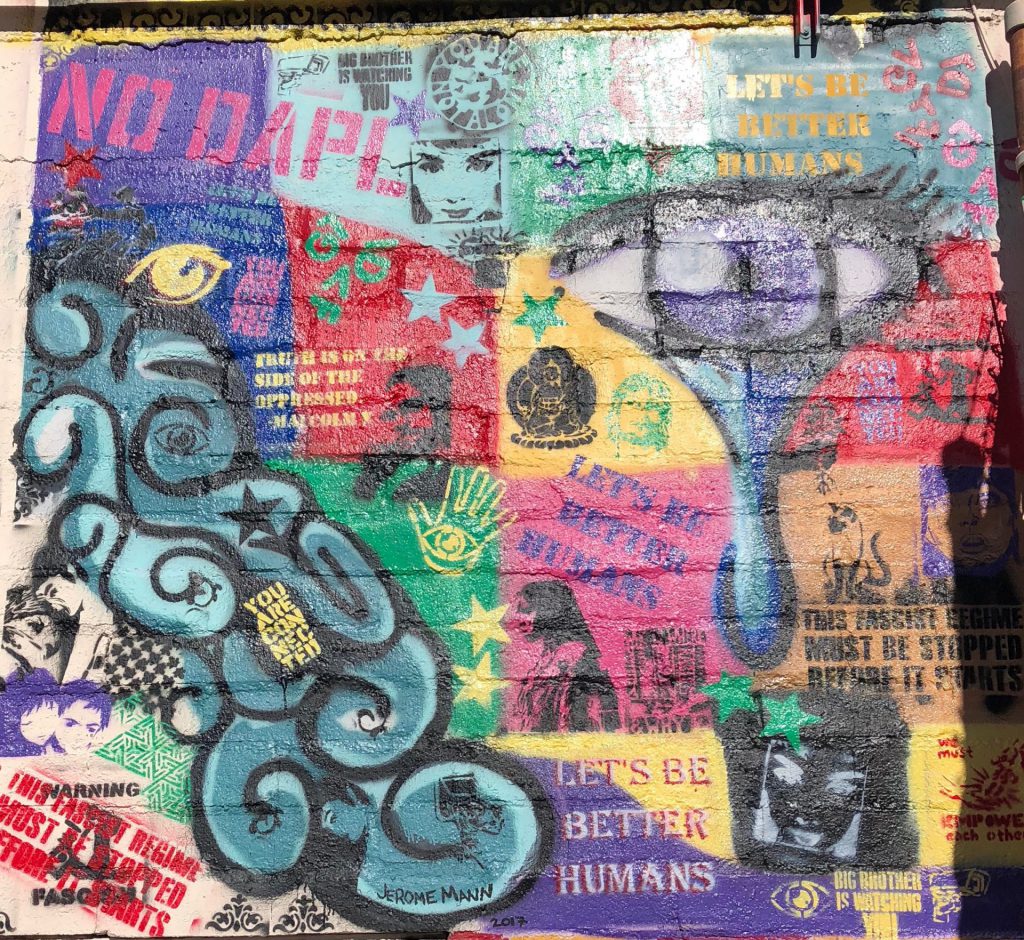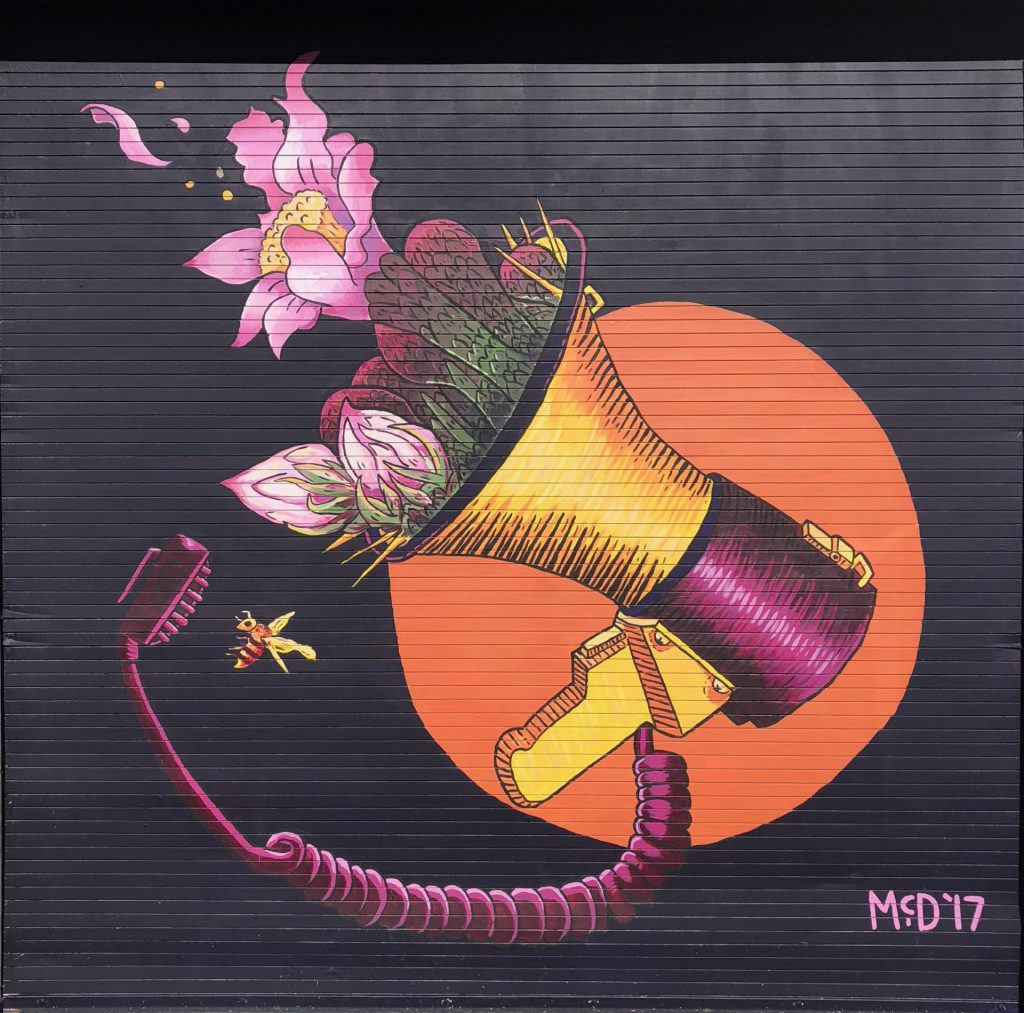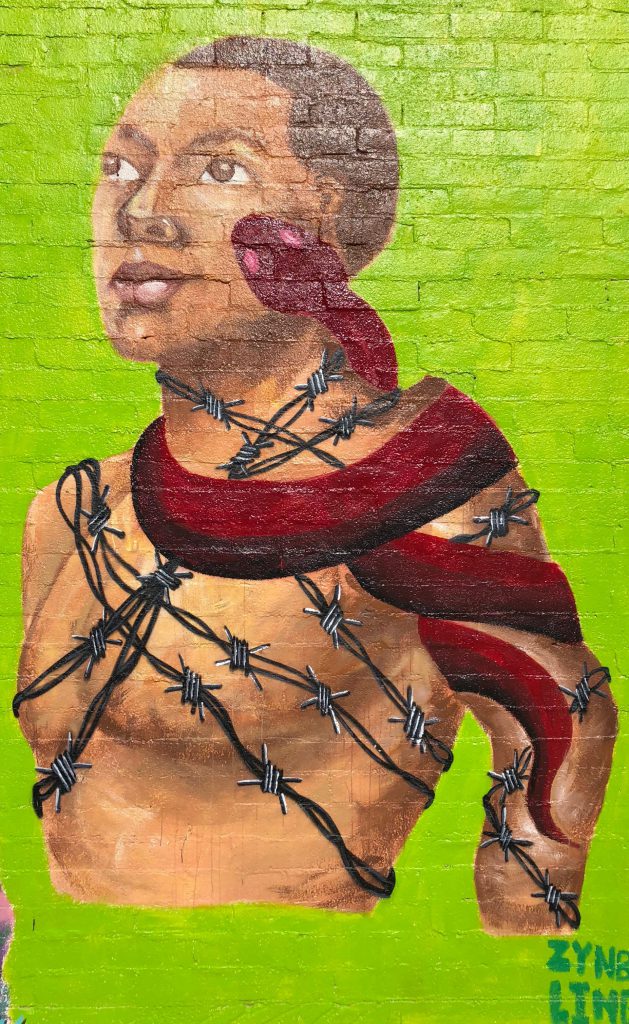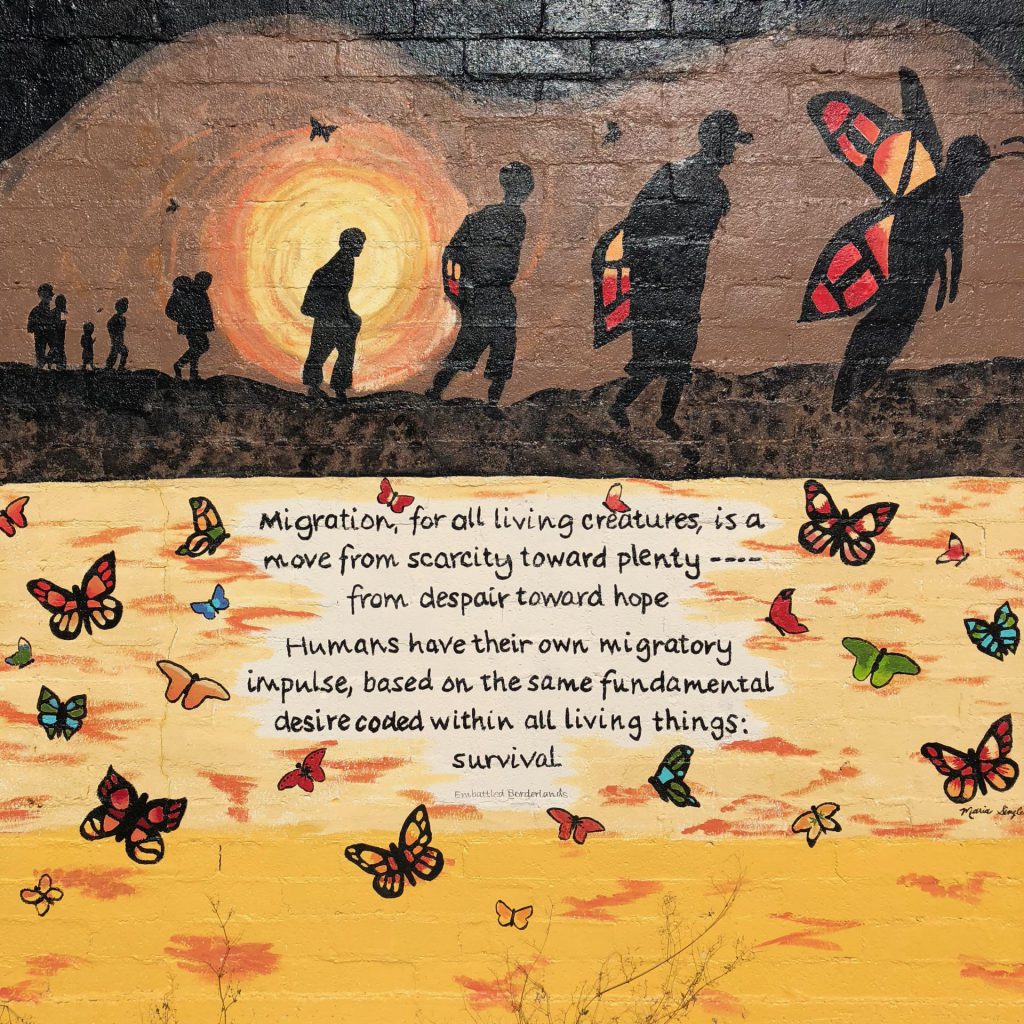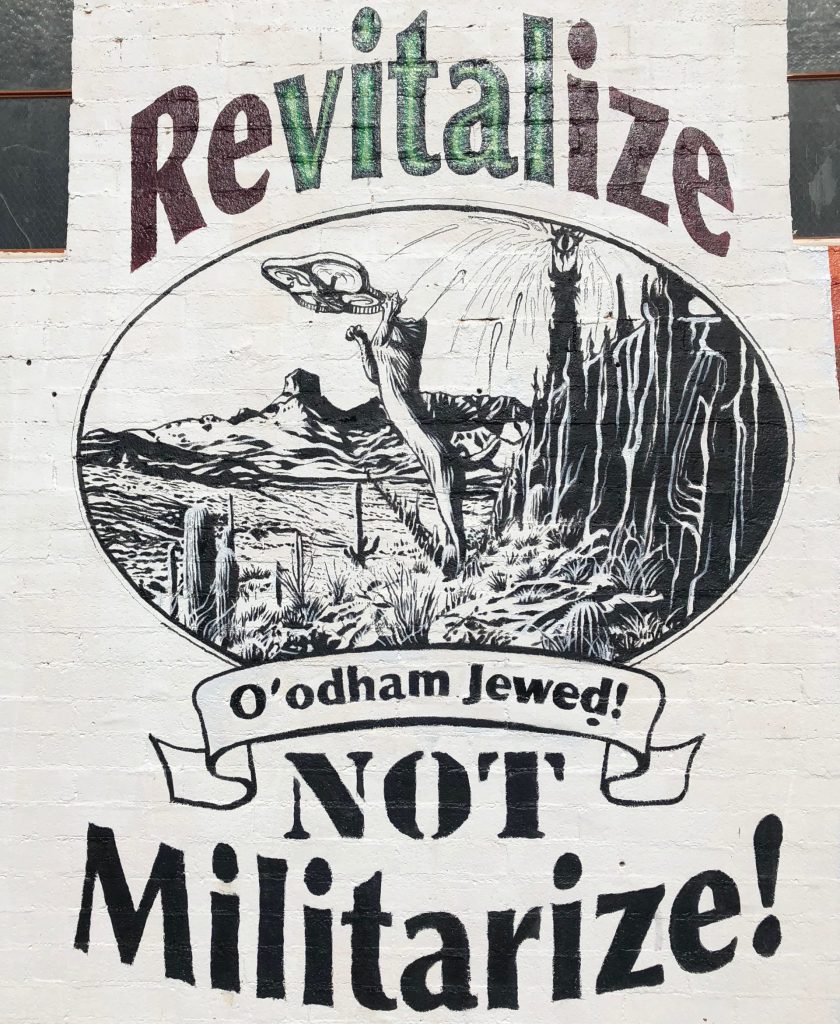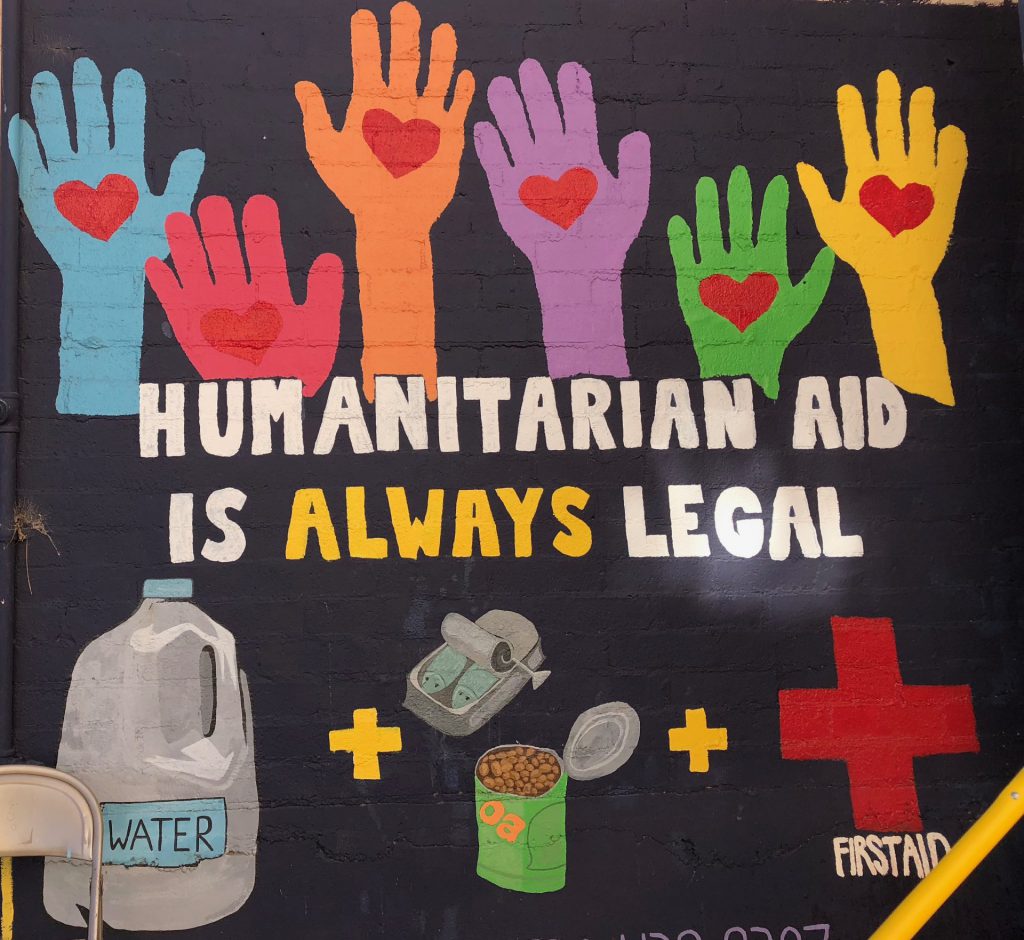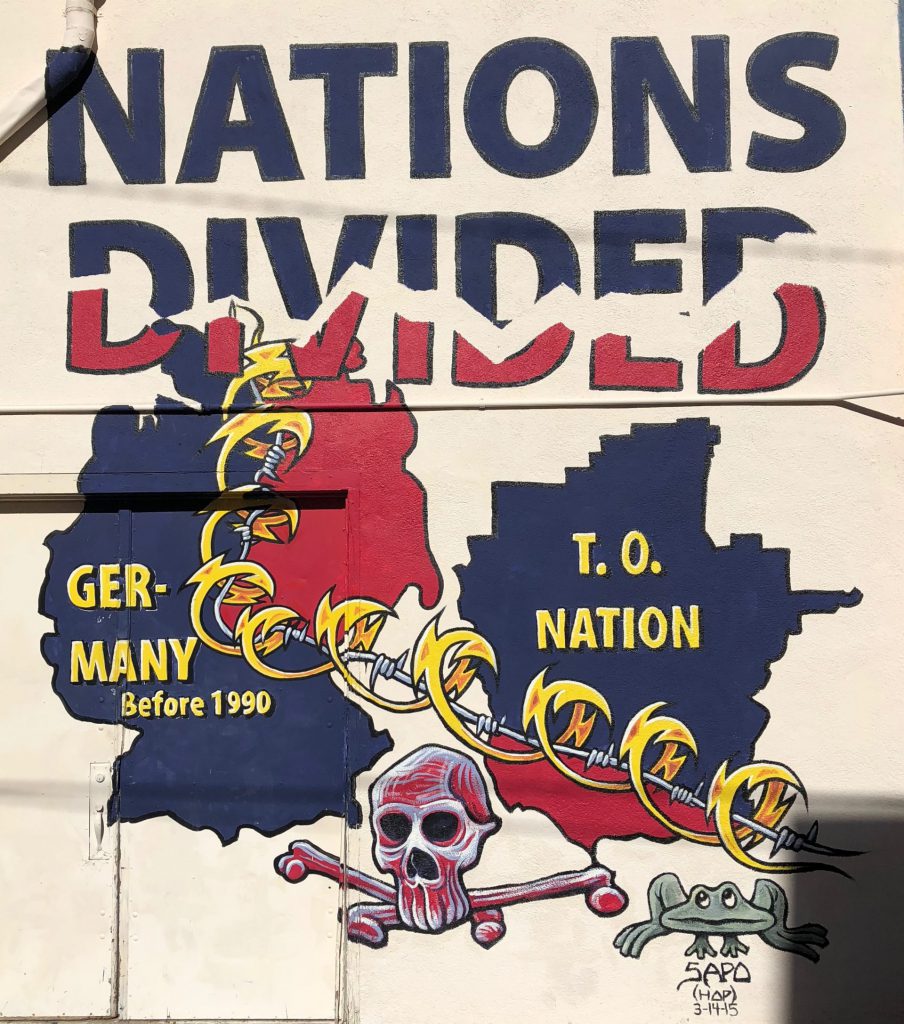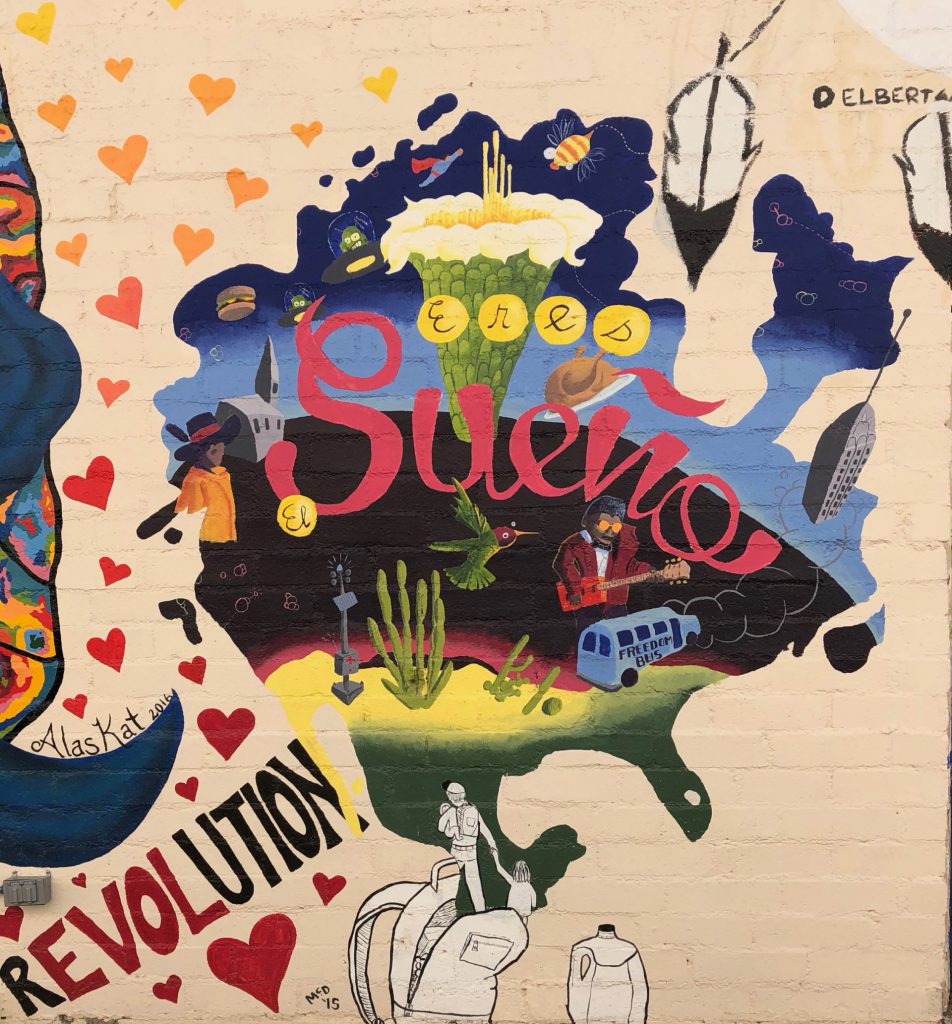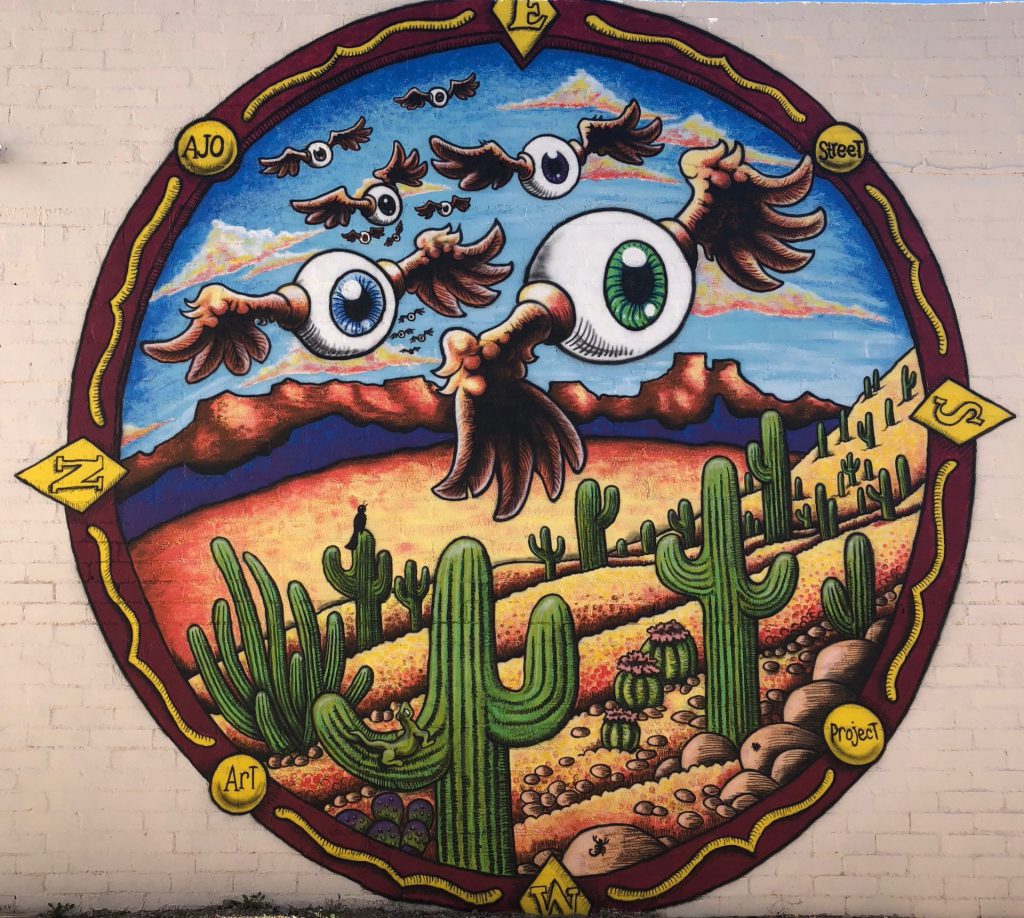 many more of the murals just depicted or honored the culture of the native people of the region.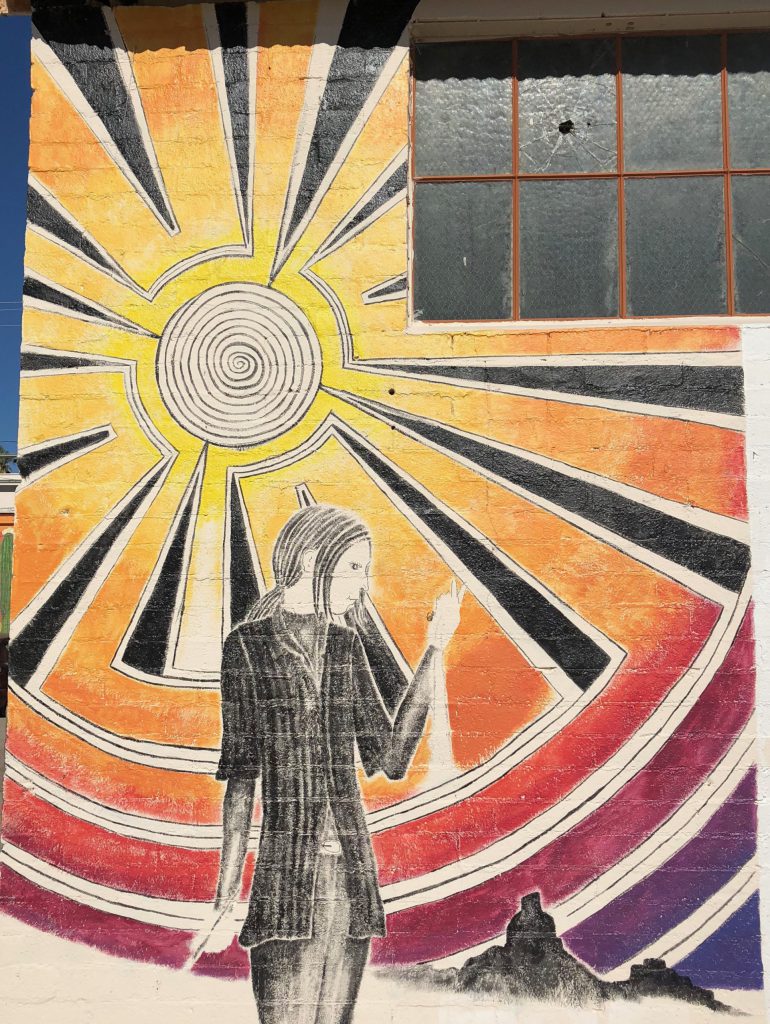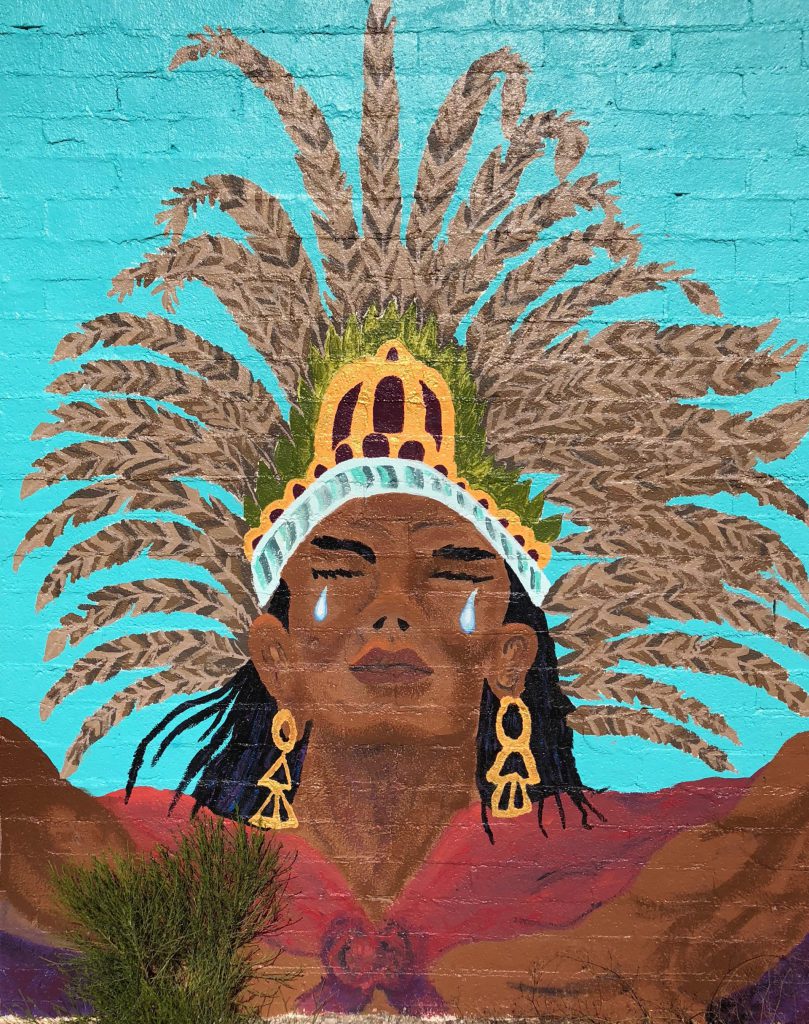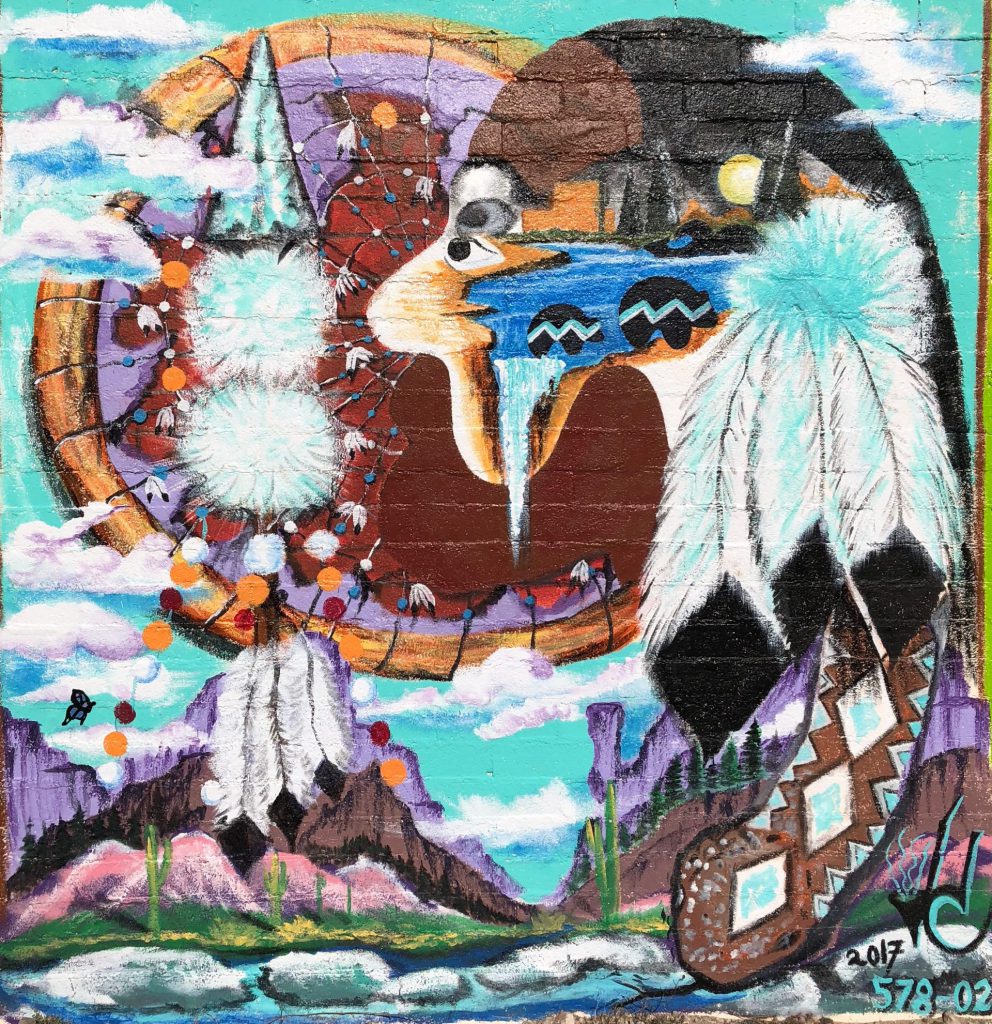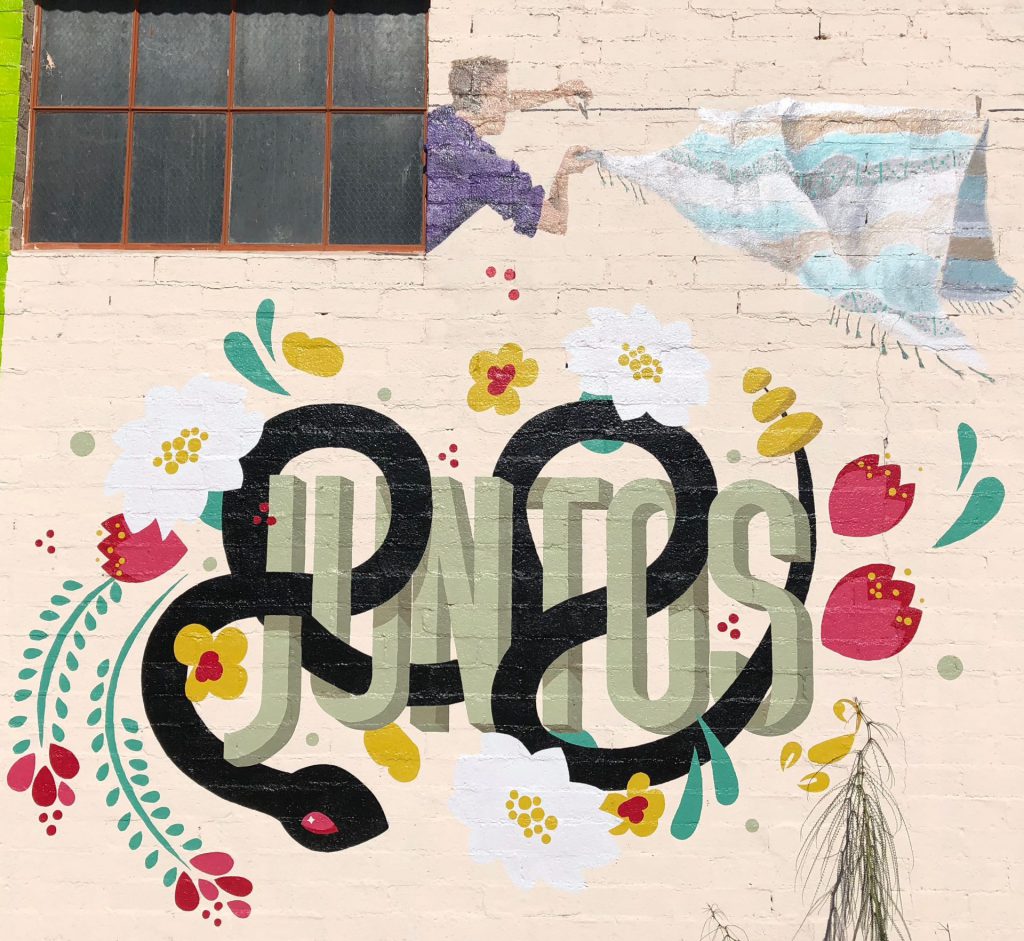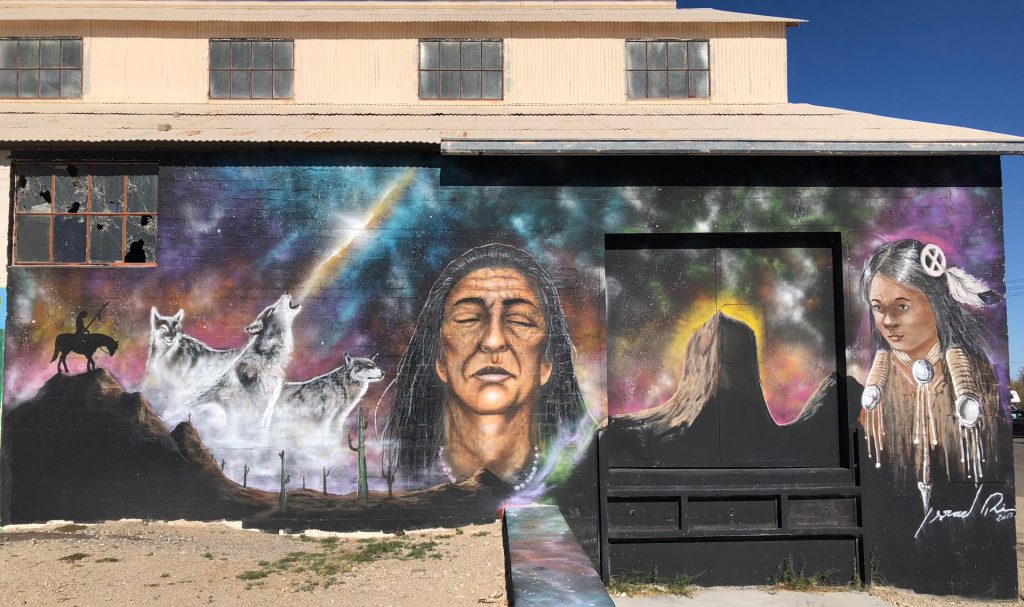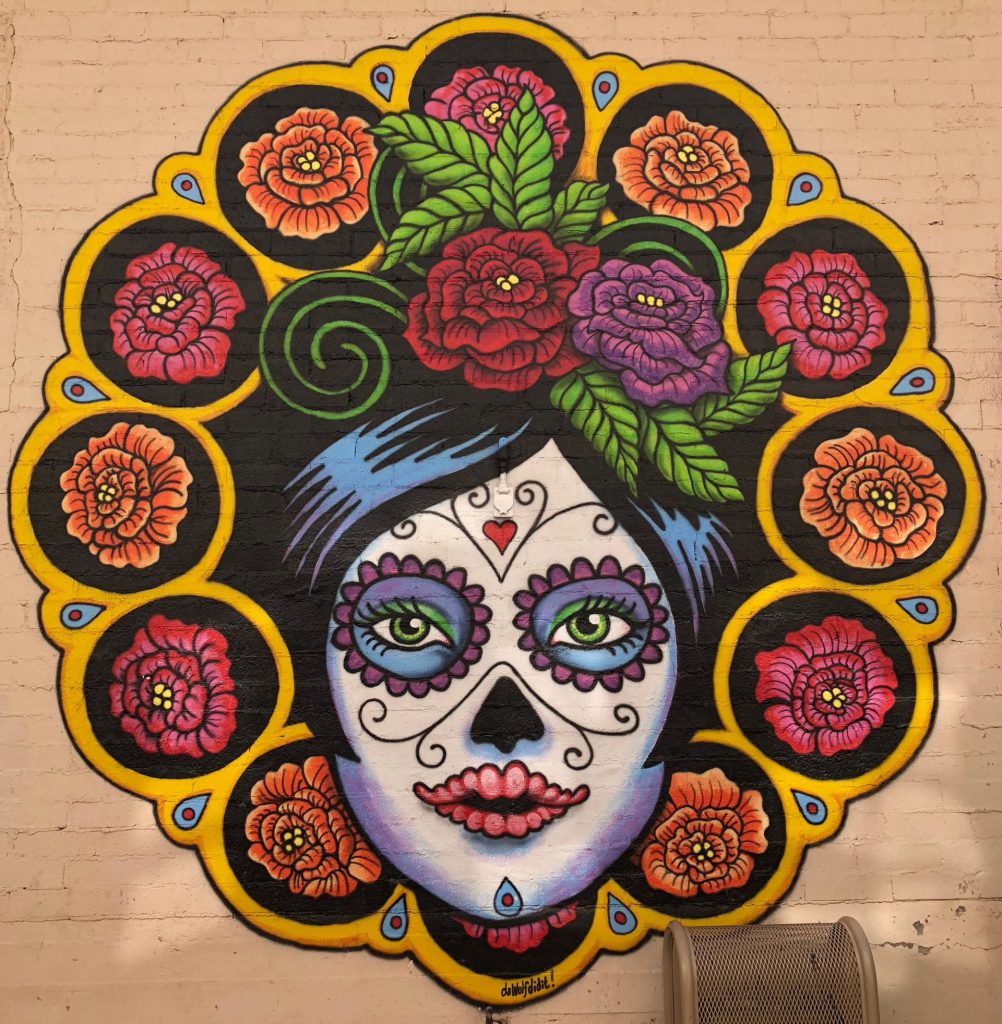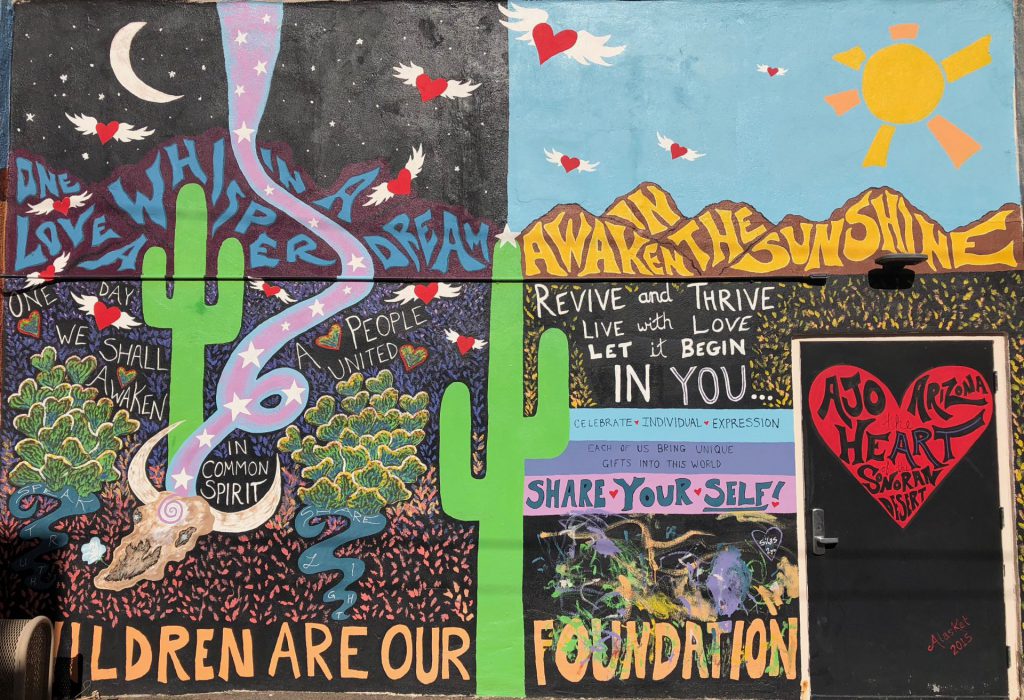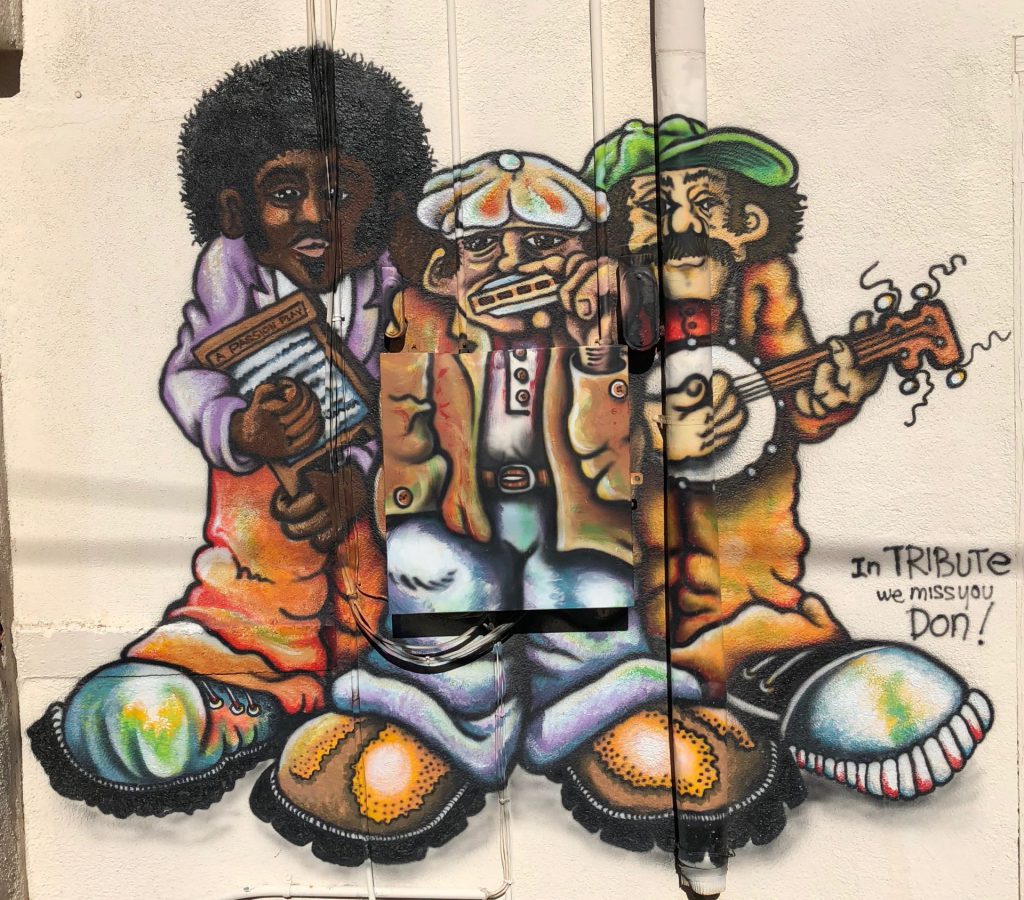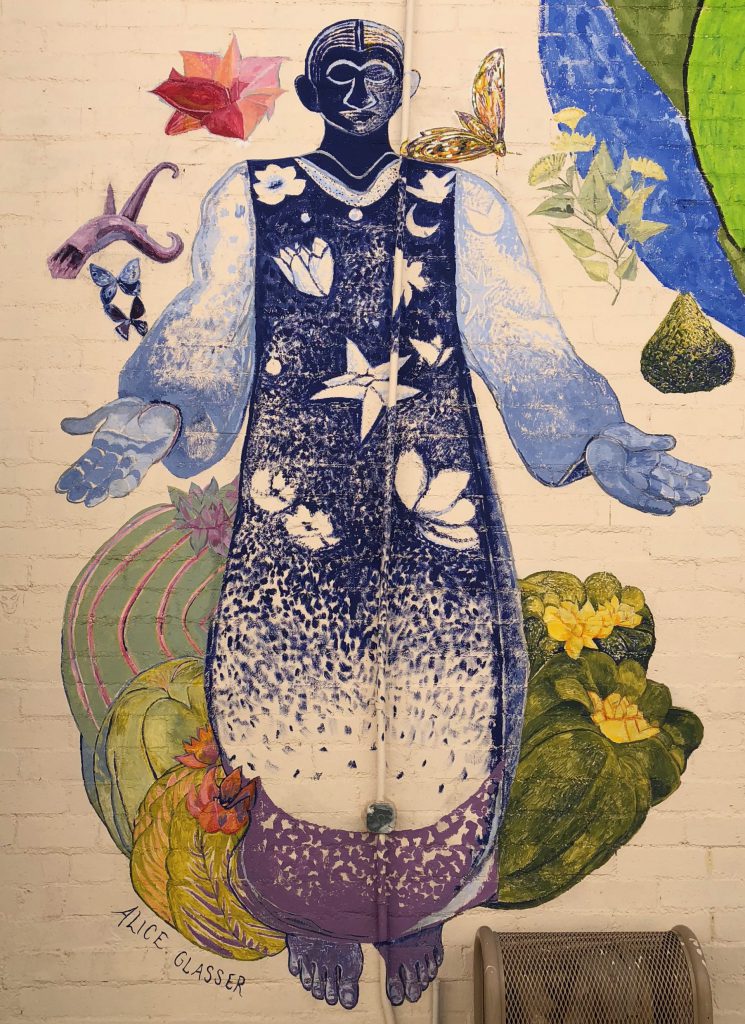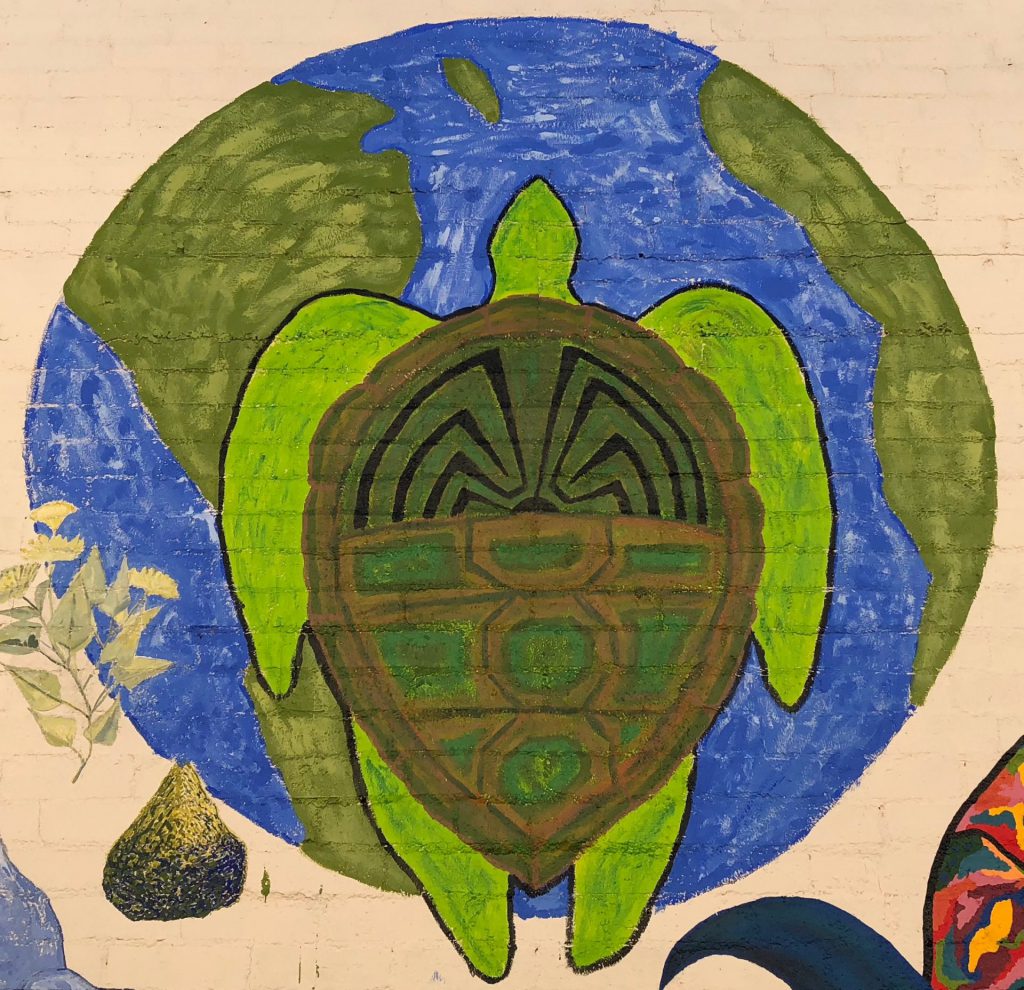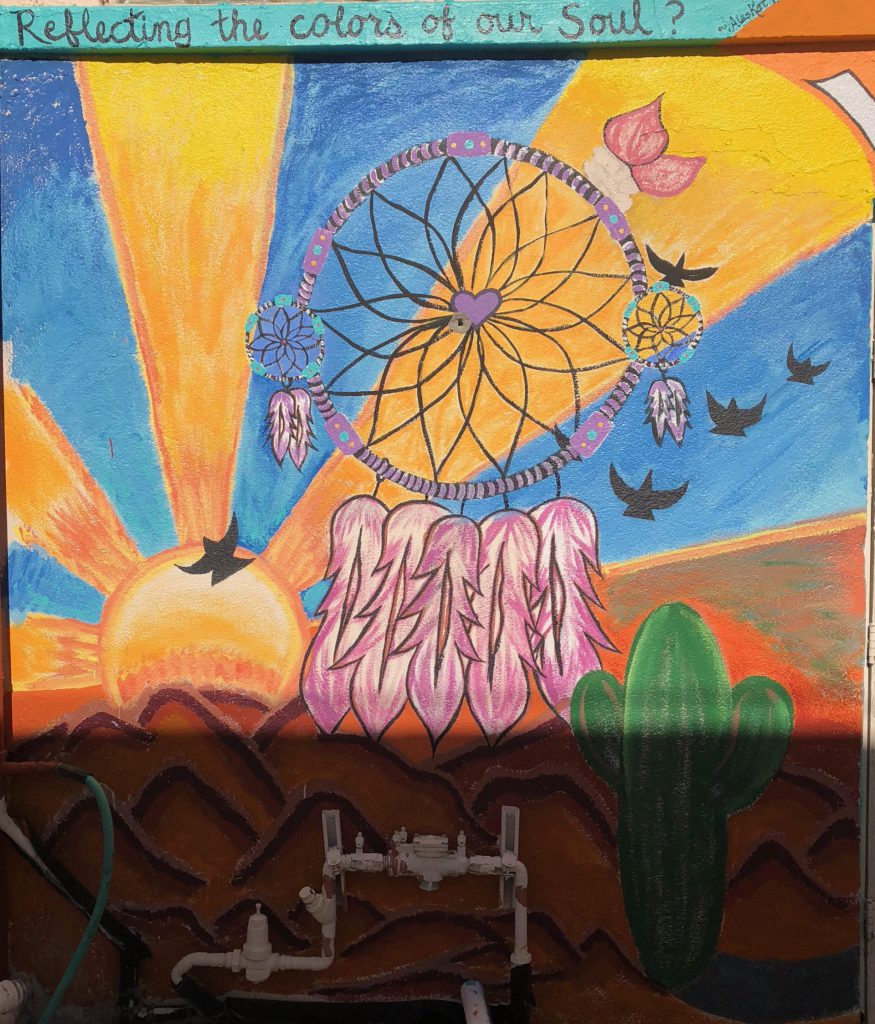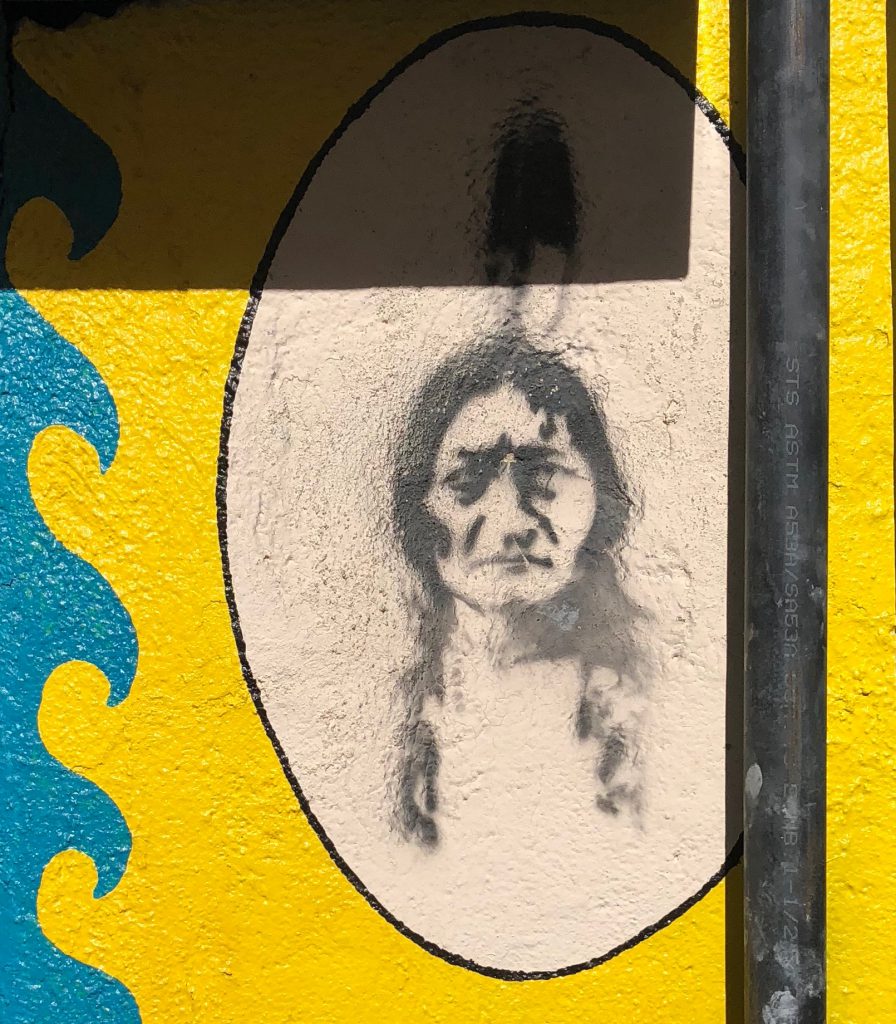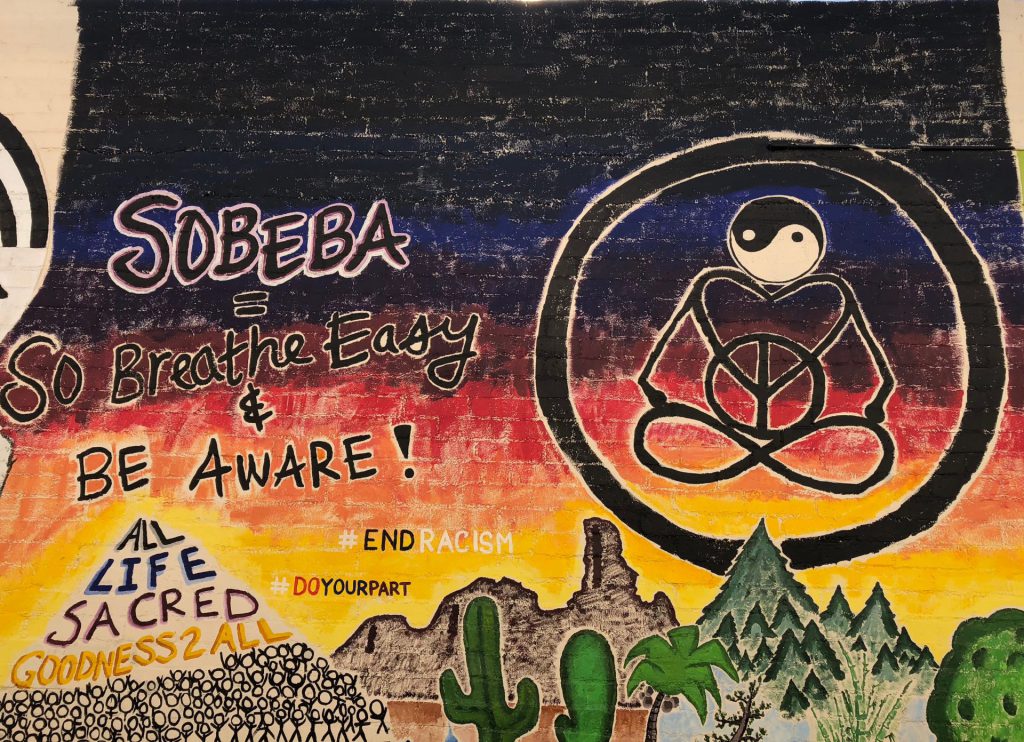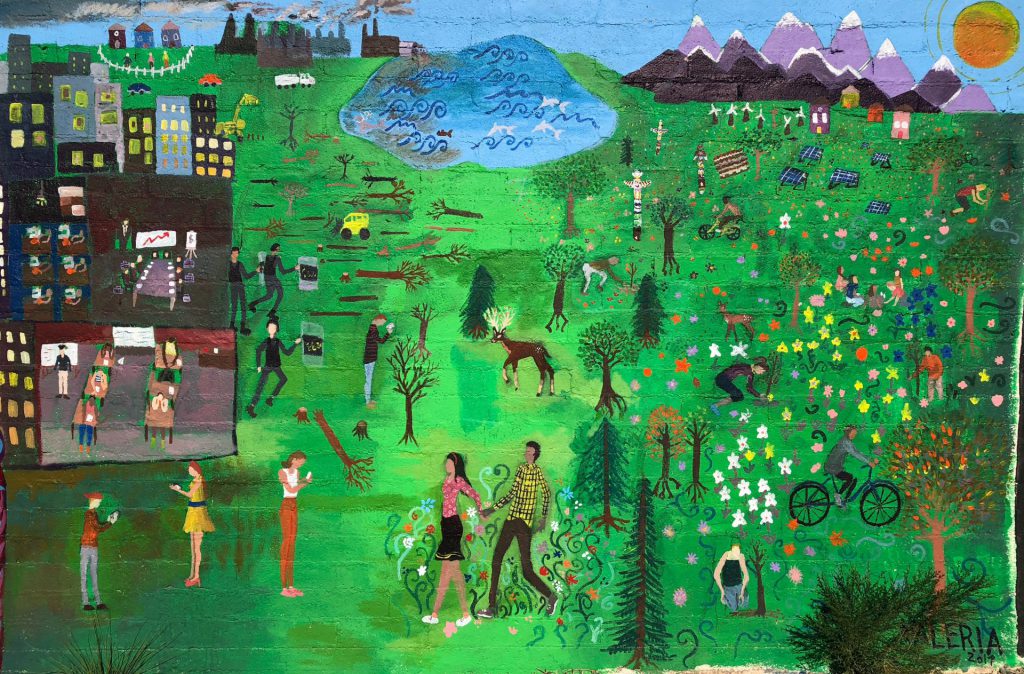 some where just artsy…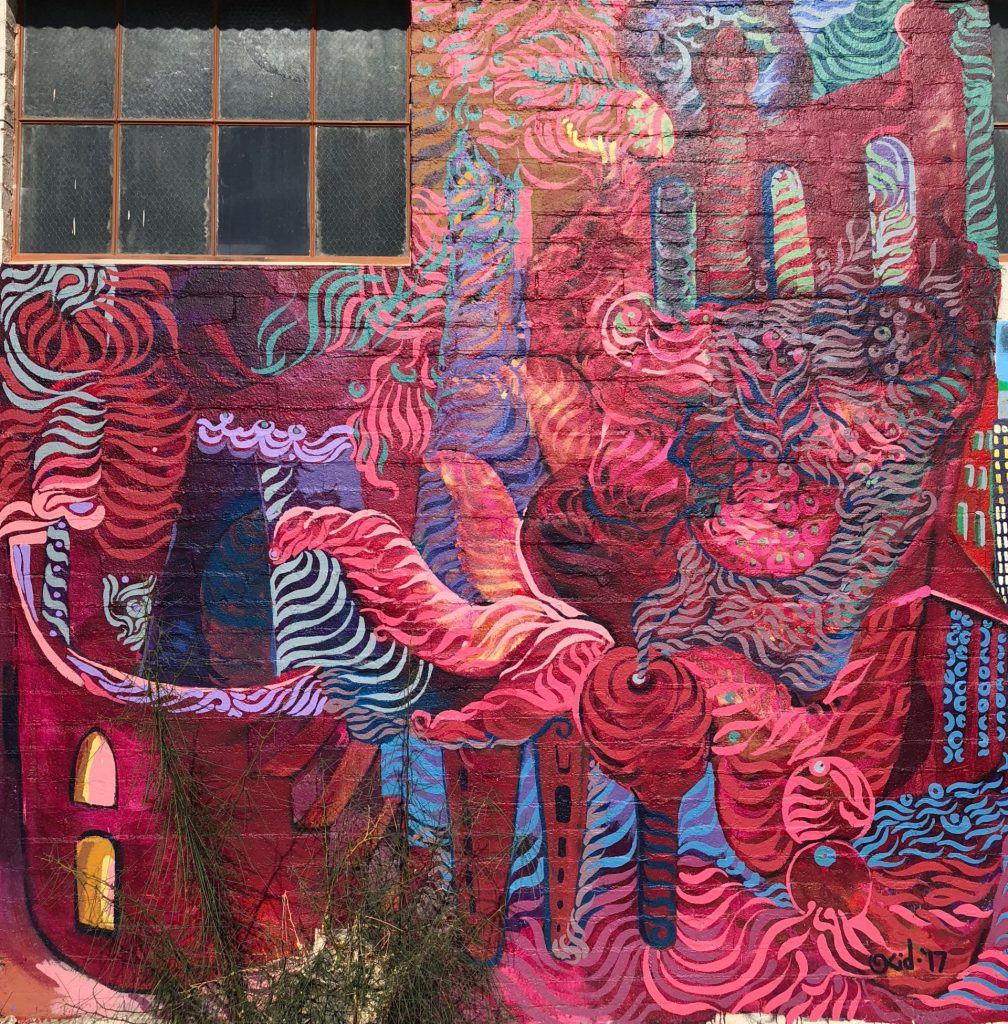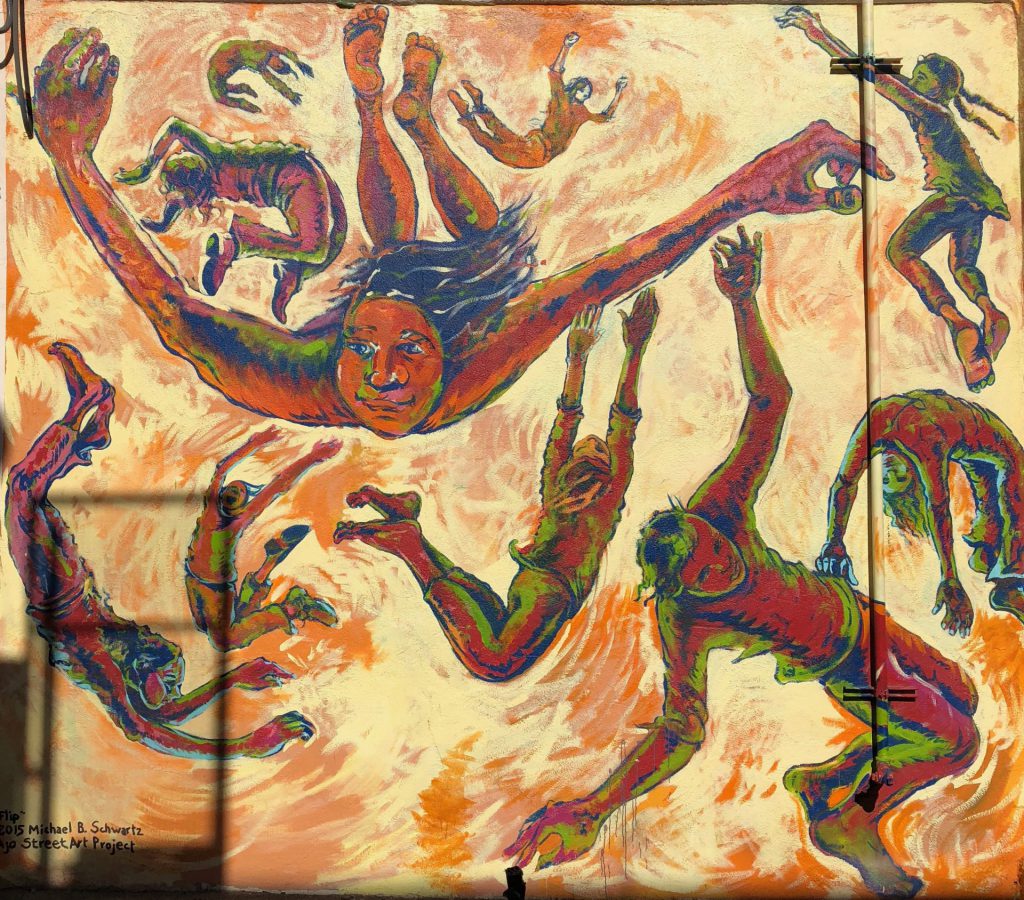 or graffiti-y.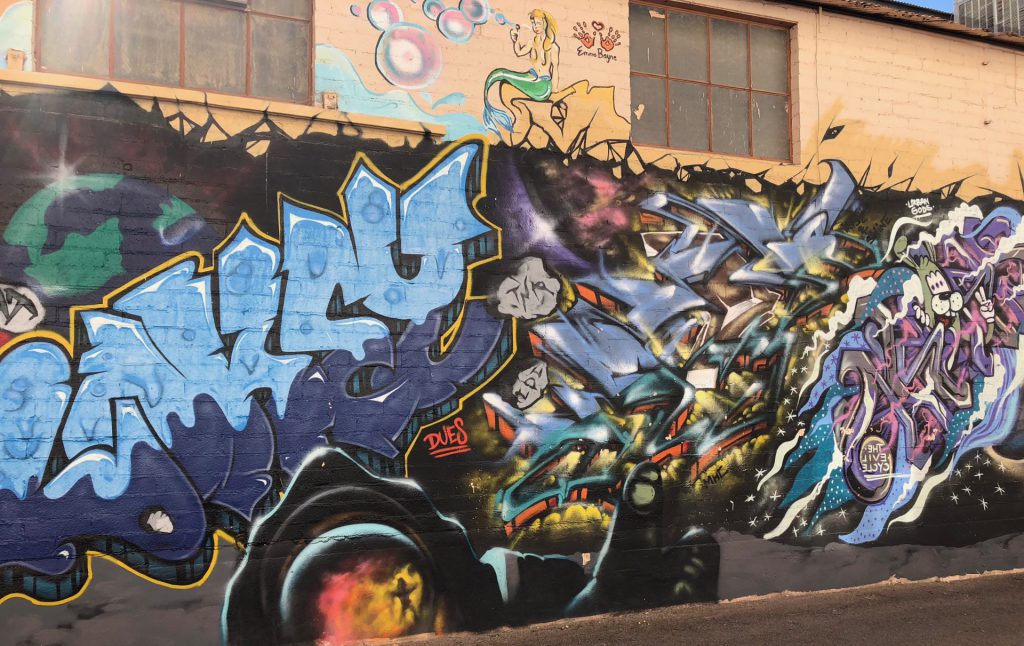 or a tribute to saguaro cactuses. 🙂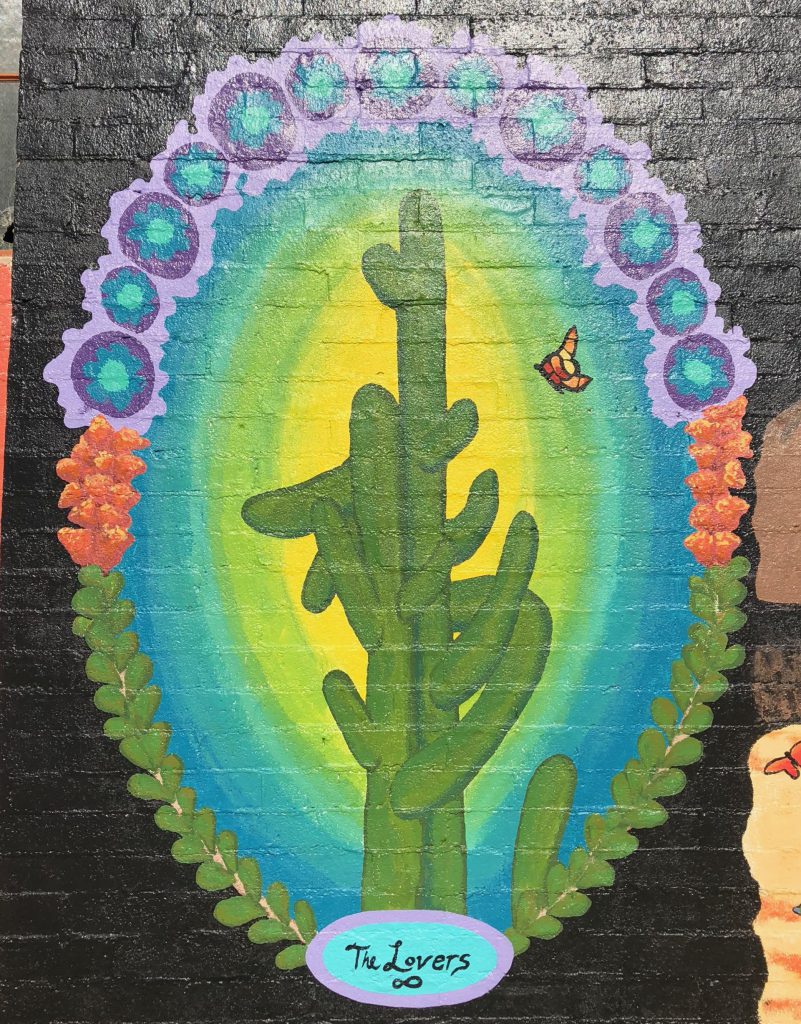 even these pipes in the alley were colorful and fun.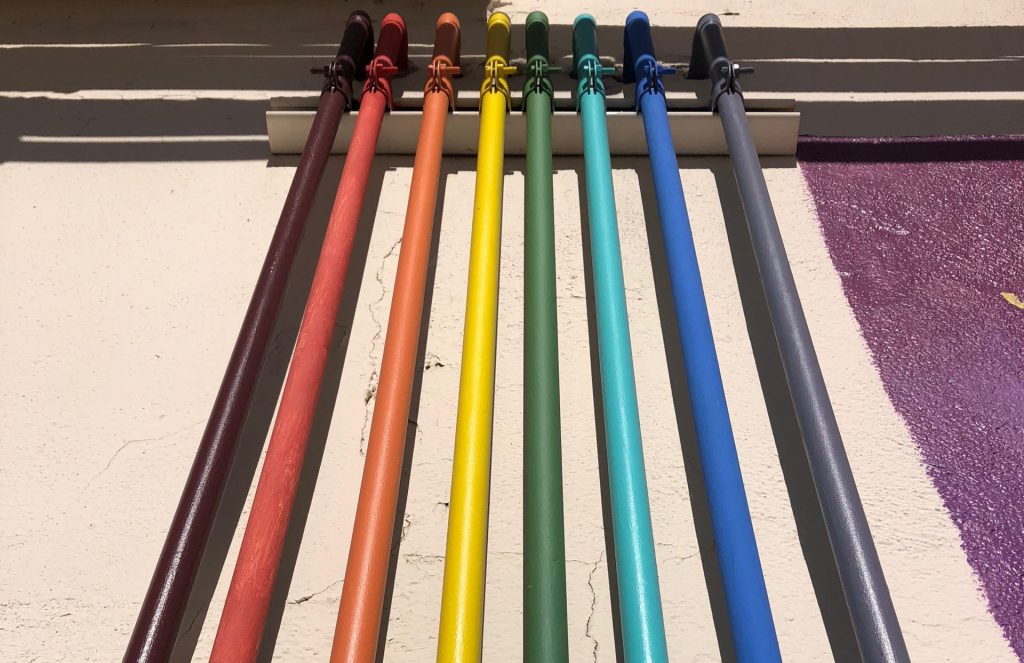 when we were down, we walked down to the town square, across from this church, where there was a little farmers market type event taking place.

at this point, we were pretty hungry and ready to eat and get back on the road. we went to a little restaurant across the street from artist's alley, giving us this overall view of a lot of the art.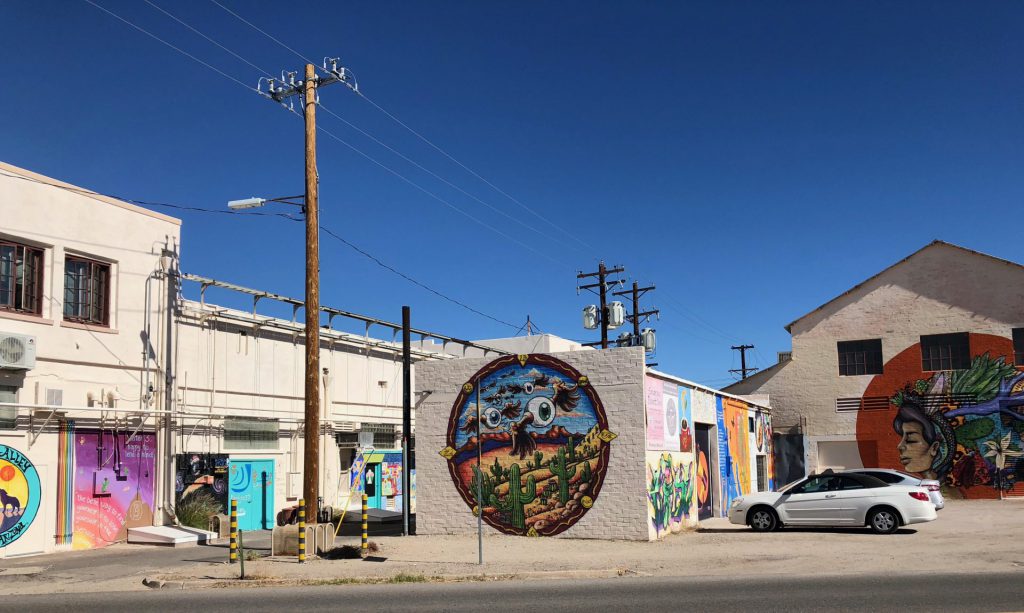 and this shot of another set of murals that we didn't capture from the alley.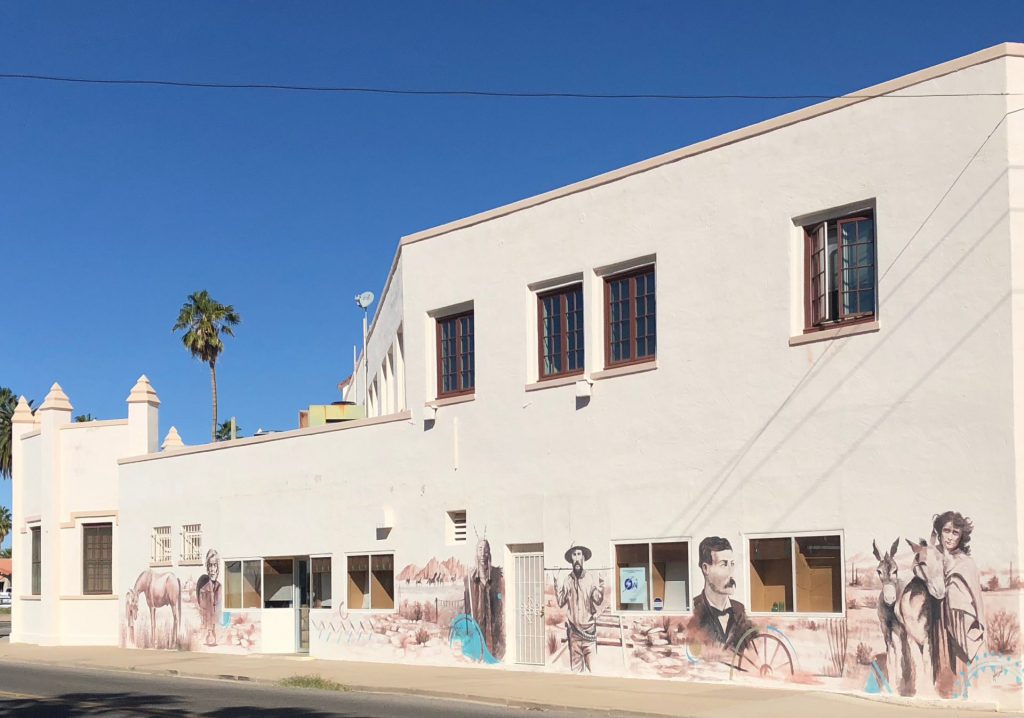 bonus. the food was excellent. i had a southwest burger, sans bun, on a bed of spring greens. so good.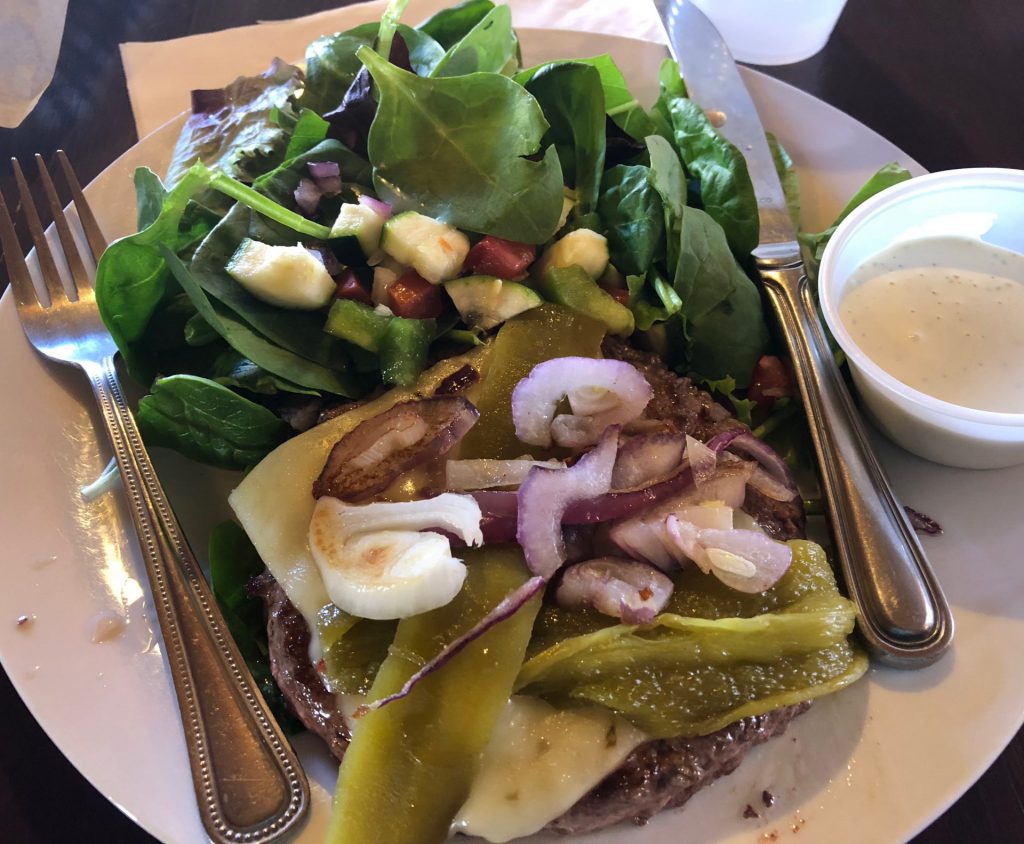 finally, we were on our way. or so we thought. we spotted this mural on the way out of town, so we had to pull over and take a picture. sort of fitting. except that we were rv-less on this trip.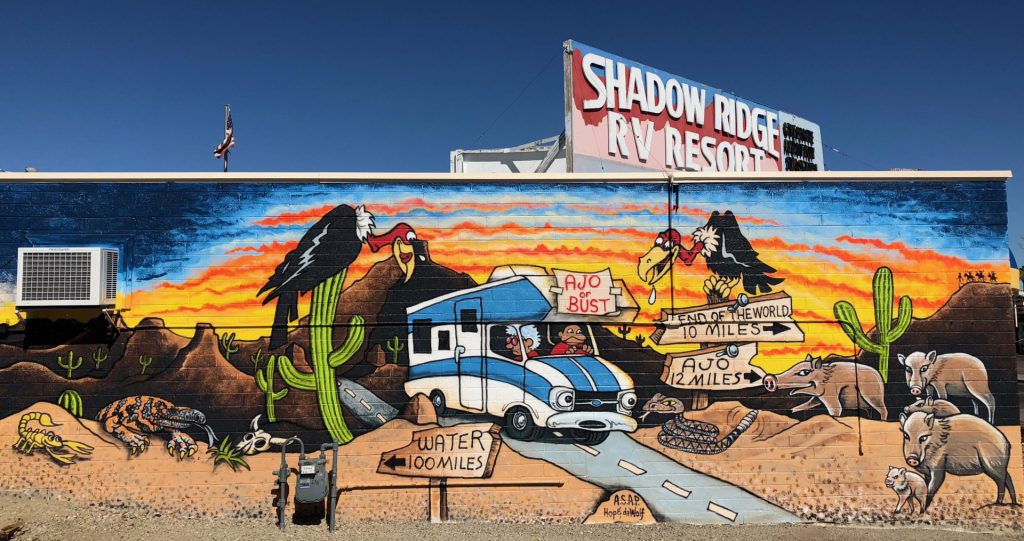 and THEN we could get on our way. you know. except for a couple of checkpoints, making sure we aren't smuggling any mexicans over. once again, a white mom in a subaru doesn't get so much as a second glance.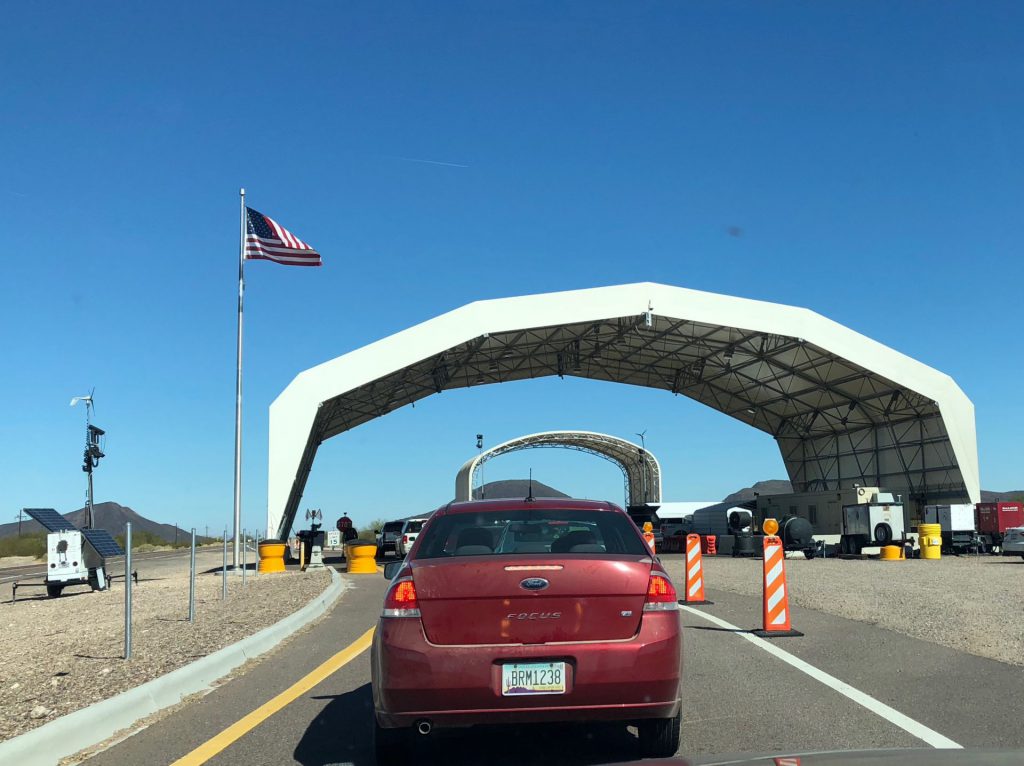 the entire visit to this little corner of the country was very eye opening for all of us. the fact that i'm a tourist on government owned land, choosing to take a friendly hike to explore the terrain, contrasted with the fact that people born just south of here are in such despair that they will risk their lives to cross this deadly terrain, swarming with border patrol, to make a better life for themselves or their family.
oh. also. here's another little bit of reading for anyone interested about how the government (taxes) provided some very extravagant accommodations at a very reasonable cost for all of the border patrol agents who are tasked with hunting down fellow humans.
ugh.