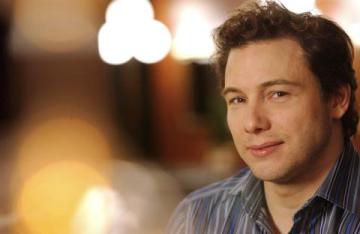 Not much to report from this weekend. We rented Timeline on Friday. Not a very good "acting" movie. The idea was alright. And it was interesting. But, I'm pretty sure I can act better.
We watched The Restaurant marathon on Bravo yesterday. It was very interesting for me, because I've done the food-service thing for a long time. That sort of drama happens everywhere. Except the people aren't that beautiful everywhere. 🙂 Anyhow, I'm looking forward to the next 6 episodes, beginning tonight.
In other news – It's "Turn Off The TV Week"…. Funny.