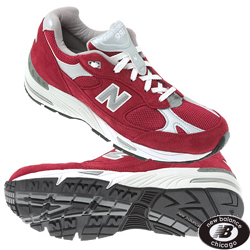 So…..
Derek's parents came over yesterday to graciously help us peel wallpaper from our hallway. It was old and dirty and peeling and damaged and FABRIC and needs to be gone if we want to sell our house to anyone that knows it's not 1973 anymore.
After the festivities, we went to lunch at Moe's in the Thruway Shopping Center. We noticed there was a new New Balance store and decided to check it out.
It was love at first sight.
My next sneaker lust: The Red 991.
I have had gray. They were good for a season. I am working on Blue. They're nice. But, red…. I gotta get RED.
It's like an addiction I tell you. I only hope the problem stops with red. I'll let you know. I'm saving my allowance…..
In related news: does anyone want to come paint our hallway?