yesterday marked my 37th week of being pregnant. it's crazy.
my church pals had a shower and it was a lot of fun.
here are some pictures for your enjoyment.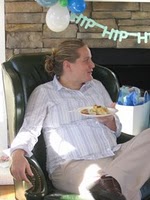 Um, me. Eating. Annette Menconi is an excellent chef.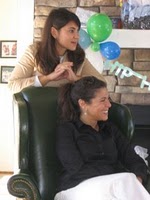 Stephanie (standing) threw the shower for me. Jenn (sitting) is her sister.