a little girl in isaac's preschool class had a birthday party at chuckie cheese's after school yesterday. so, on monday, we picked out the perfect gift, wrapped it and geared up for the big adventure. i guess isaac has seen some commercials for chuckie cheese, because he knew all about the big mouse and wasn't really too excited to go there.
he didn't want to go anywhere near the curtained stage with the animatronic mouse behind it, so we bought a bucket of tokens and hit the rides and games…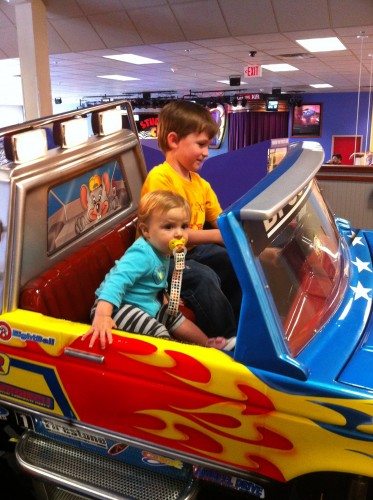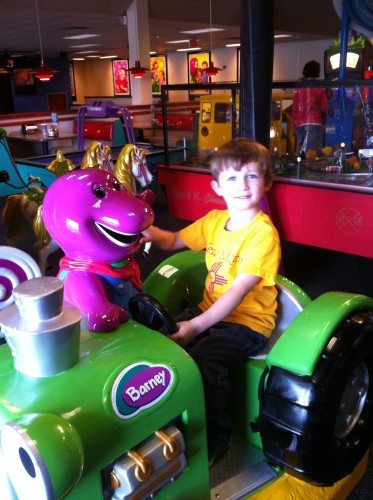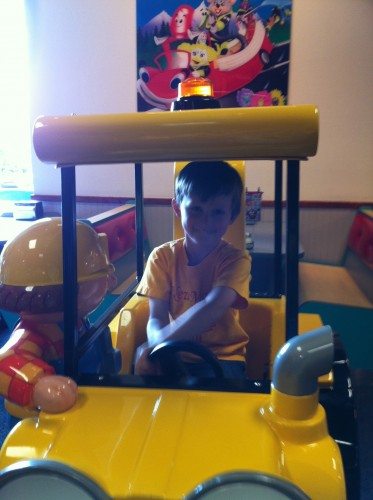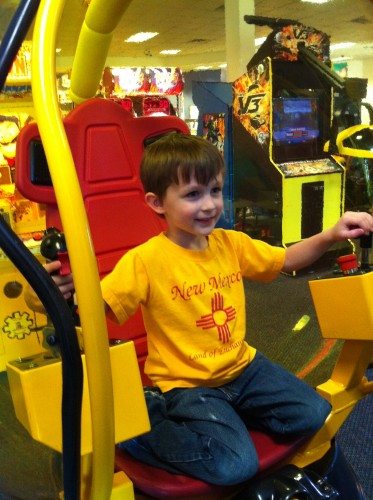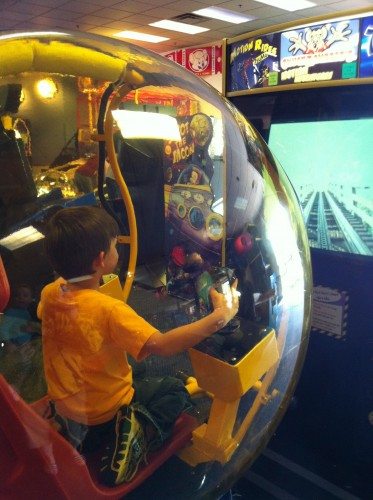 it's easier this way.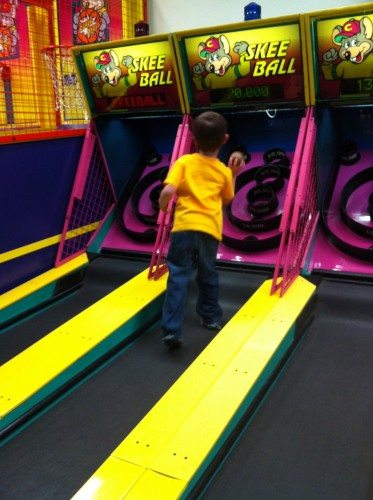 anna played a little skee ball.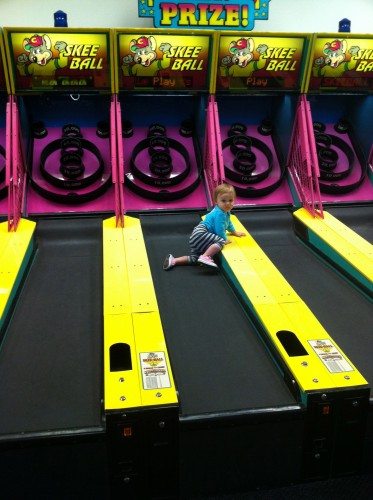 check out the form.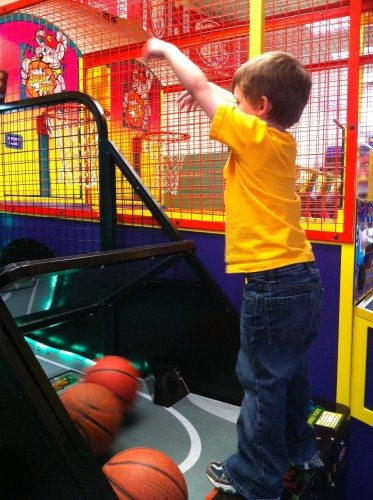 all was well, and then we were summoned back to the party area for pizza and cake and such. he sat nervously, looking around for chuck, barely eating. we thought it was just going to be the robot chuckie, but it wasn't. the door opened and out walked the big mascot chuckie. and isaac took off screaming and ran to the entire other side of chuckie cheese's. so, i carried our food over there. and managed this shot of him: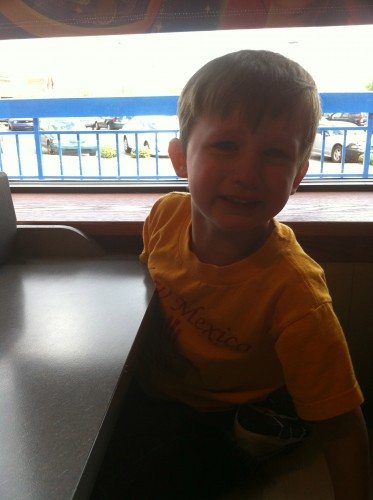 we waited until chuckie had gone away for good and sure. then we cautiously made our way back to the party. ike finally perked up when elizabeth was about to open her present from us. (strawberry shortcake: post coming soon regarding this).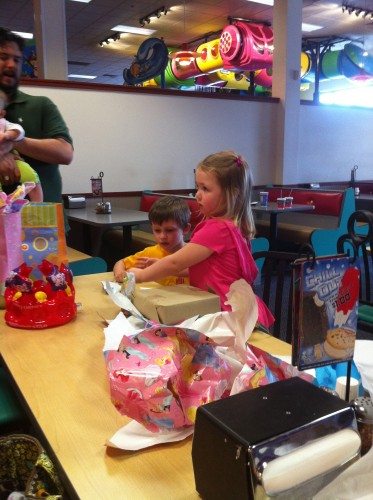 at the end of the party, we cashed in the tickets earned from our $10 of tokens, plus the tokens given to us by the birthday girl for three fun size boxes of nerds. it was either that or 3 plastic spiders, so i'm glad, i guess, to have less potential clutter for our house.
anyhow, i guess we will not be heading back to chuckie cheese for quite awhile and i am not saddened by this.