derek's parents have a time share in blowing rock nc. last week was their week.
we are bored and tired of the same old same old. so on tuesday, we visited.
i got us all packed up and when the two lid kids awakened from their beauty sleep, we hit the road. the trip up was great. no crying. no whining. no getting lost. we arrived, settled in and reloaded and headed out to tweetsie with derek's mom.
at first, isaac didn't want to go, was scared of the train, and was very unhappy about the whole idea. but when we walked in, he was worried we would miss the train and hopped on right away. here's the four of us, on our official tweetsie ride: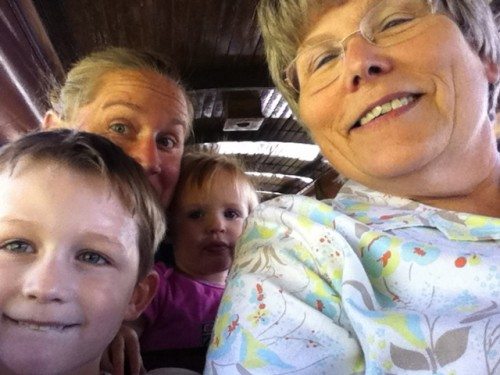 the kiddos and gramma, posing with tweetsie.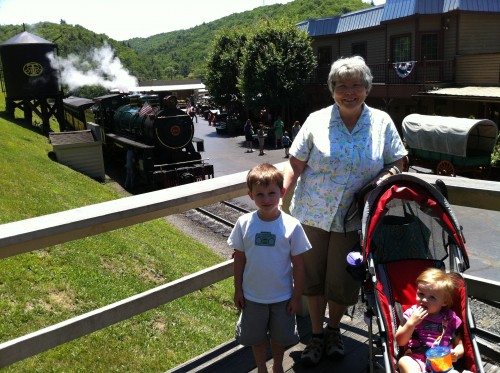 me and the annababy riding the chair lift to the top of the "mountain". a bit nerve racking.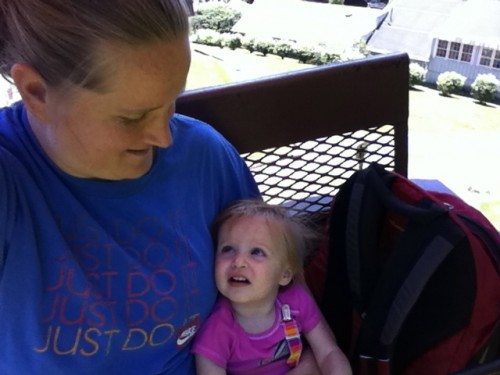 at the top of the tweetsie mountain, there's a bunch of kiddie rides. including this plane.

we also rode the scrambler, which is about all the spinning i can take. isaac loved it.
we rode back down the mountain to the bigger kid rides. but before the big kid rides, we hit the merry-go-round.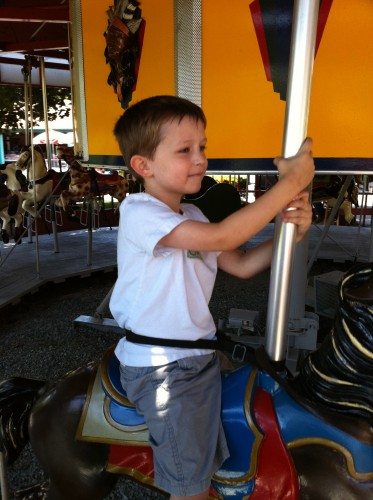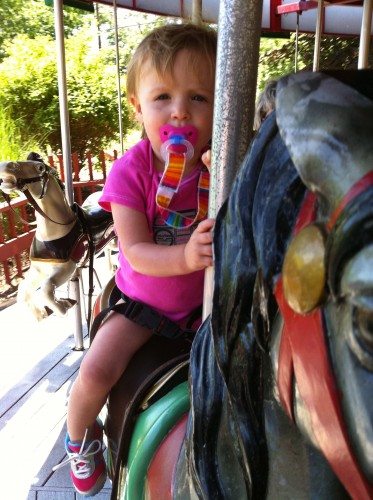 ike and i rode the ferris wheel together. then, i left him on his own. he rode the helicopter where he could control his own height.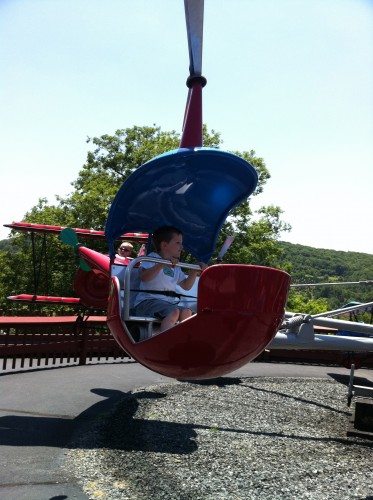 he even rode the tilt-a-whirl by himself.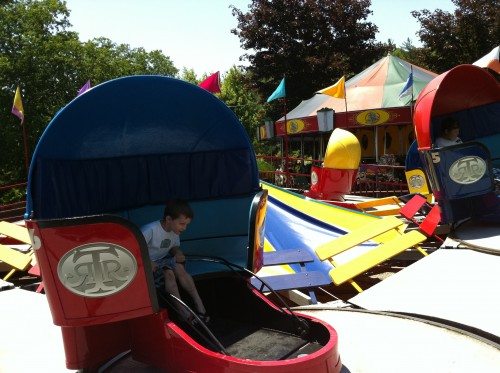 anna waited patiently.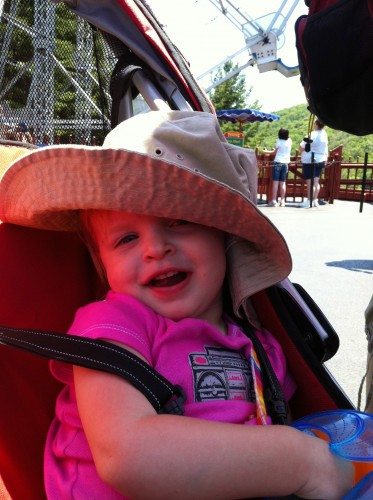 we rounded out the afternoon with some ice cream….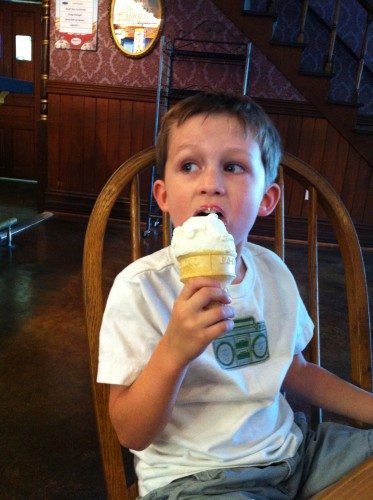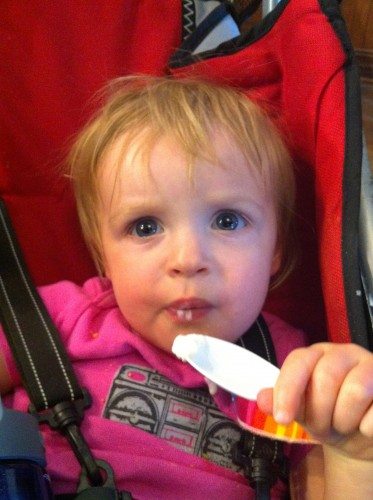 then a trip to the gift shop (for a souvenir tweetsie) and we headed out…
after tweetsie, derek's dad kept ike at the room while anna napped, while me and derek's mom shopped at tanger outlets right next door. (conveniently, i had a very large gift card that derek had given me on my bday in november for a new tanger outlet being constructed an hour or so down the highway. having never spent it, i was on a shopping spree. i also had a gymboree gift card from christmas, which had $25 on it… not enough to get much of anything in the mall, but perfect for the outlets and their many summer sales). so, we shopped until anna woke up and we received the phone call to hurry our butts home.
then, we scooted off to dinner at mellow mushroom. delicious.
and then, we visited the swimming pool at the resort. anna loves the water. ike has a love/hate relationship. thankfully, this was a love day.
off to bed. i was a little worried about anna, but with all the lights off, and after such a busy day, she did a great job sleeping in the pack-n-play. isaac and i utilized the very uncomfortable pull out sofa.
in the morning, derek's dad cooked us eggs and bacon (mostly for isaac, the self proclaimed "bacon boy"). then, we packed up and attempted to remove ourselves from their vacation. i figured i would stop at the toy store on the way out of town and maybe mast general store. derek's parents joined us at the toy store, where isaac played for about an hour with a train table and even asked to buy it (which was pretty frustrating considering two weeks ago, we sold his train table at a yard sale. i'm chalking it up to our visit to tweetsie and his brief re-kindled love affair with trains.)
we bought some toys and then bid farewell for now to the nc mountains and headed home. anna fell asleep right away and i was hopeful that the ride home would be so very peaceful. but, it wasn't. isaac pulled her pacifier out of her mouth awakening her abruptly. and crying. she never went back to sleep and cried on and off for the ride. isaac kept touching her and pulling on her arms and taking things from her, until i reached back and gave him a little bit of disciplinary action, which resulted in his crying. overall, lots of crying. not peaceful. but, overall a good trip. a great break from the norm. and fun times with the lidkids.