i'm trying to cram this post in quickly before i head to bed.
after a restless night of being eaten alive by mosquitos, i awakened, fed the lidkids breakfast and we headed off to austin park, once home to the dirtiest, diseasiest wading pool in america. or maybe batavia. and i can proudly say, i survived many an afternoon spent splashing around in it's ice cold, germ and broken glass filled waters. now, a much safer and cleaner spray park resides in the very same spot where many childhood memories were formed.
when we arrived, we discovered that the ymca summer rec program also had the same idea for this hot summer day and the park was swarming with kids. first, we hit the playground…
(those girls in the tower behind anna informed me that they ran over me and anna and killed us. and then, for extra insurance, they were throwing imaginary chainsaws at us, guaranteeing our gruesome death. jerks.)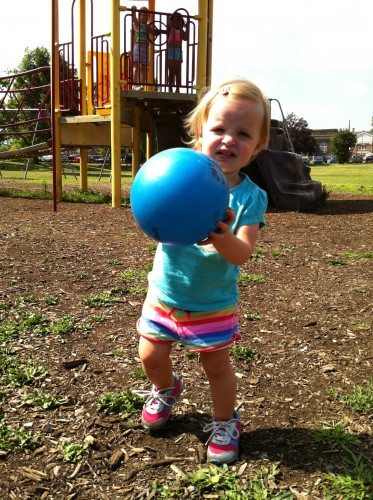 isaac was pretty crabby and hung out with jake most of the time.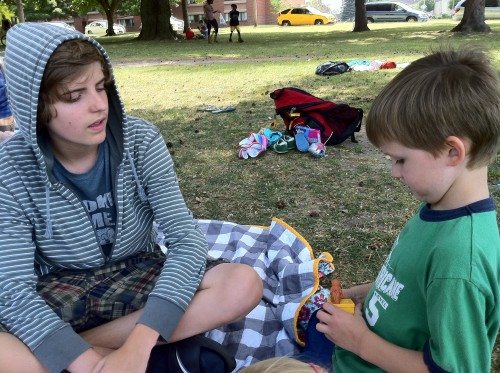 isaac wouldn't even entertain the spray park, while anna, still being unable to protest these things, allowed me to change her into a bathing suit and place her on the edge of the park. but, this was as far as we would get.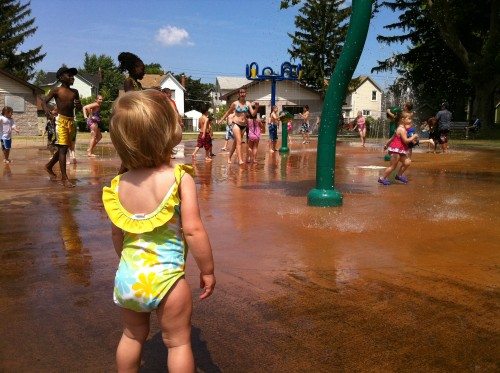 all was not lost, however. we got to meet up with julie and her young isaac and anna. AND, my old high school pal courtney was in town, coincidentally, so we were able to say hey and meet each others younger children. so, it was worth it. oh. and i had a northside bomber sub, which was awesome and contained a large amount of italian meats, whose names i cannot recall.
anyhooo… we hit the grocery store for some lidkid food staples and then came home for much needed naps. well, for anna. and me. isaac watched tv with jake. after naps and new gramma (my mom) arriving home, we walked over to the beach for some swimming and sand fun.
previously referred to "sand fun":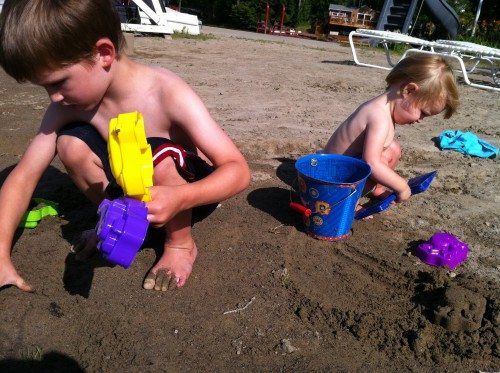 i will convince him he loves water if it's the last thing i do: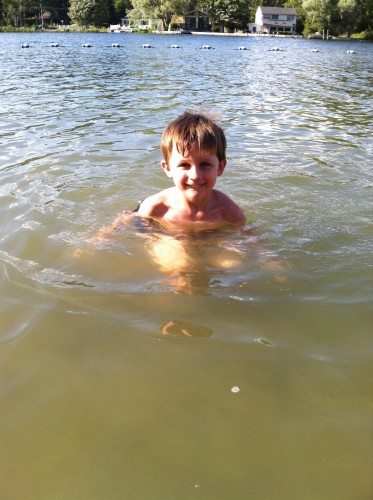 she already does seem to enjoy water: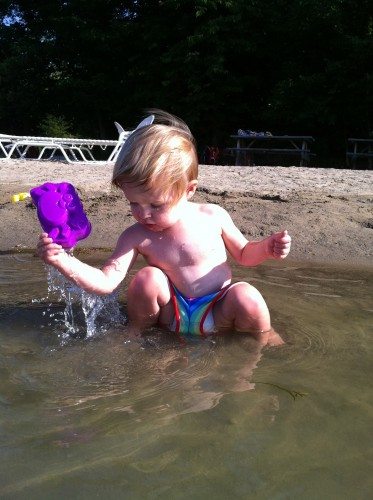 grampa terry and jake brought the boat over while we were at the beach and we caught a ride back with them. isaac steered for several 1/2 second intervals.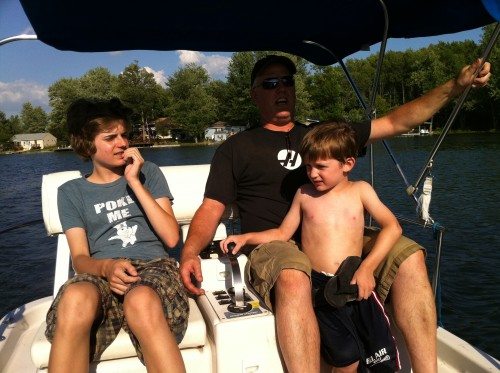 after the beach, we came back and swam off my parents dock in floatation devices for a bit.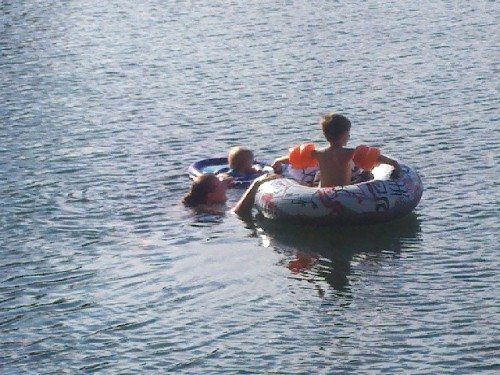 then ate dinner. and then headed off for ice cream at blondies.
this is a kiddie cone: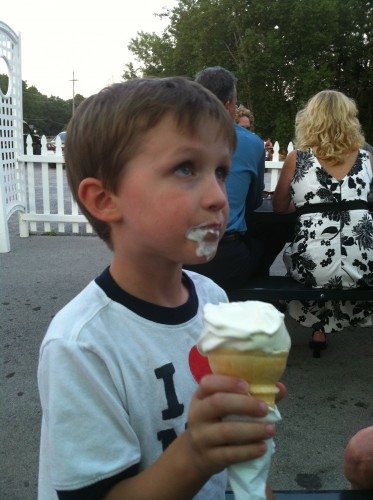 anna is an avid fan of ice cream. or any food, really.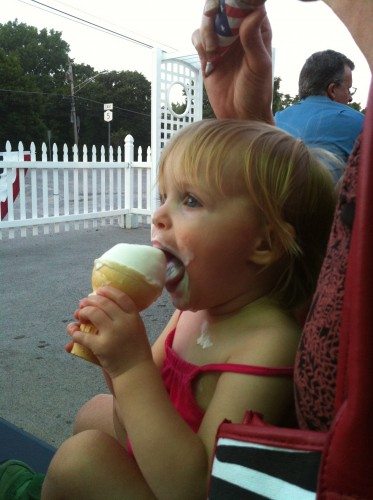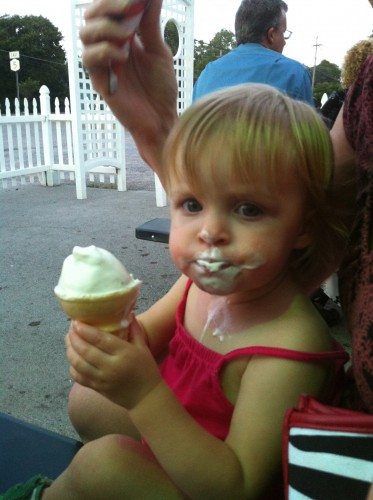 and, once again, everyone is passed out. and i'm writing a stupid blog. but if i let it all accumulate until i get home, i will never do it with the same detail. we have absolutely no agenda for tomorrow, so we'll see if maybe i can shorten up these posts… 🙂