we had a low key day today.
lazy breakfast/ipod time.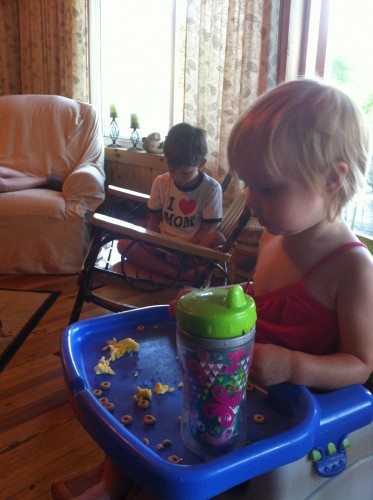 we visited aunt eleanor again.
then had lunch with gramps and carolyn at miss batavia diner.
then a long afternoon nap for the annababy, while i dozed with ike, read some, updated isaac's ipod, surfed the www and ate a box of sprees.
then, my mom and stepdad rolled in at the same time anna woke up and we headed back to aunt eleanor's (and uncle ray's) for a carryout dinner from bob evans. not great. not bad for $38. the kids played, while uncle ray enjoyed his opportunity to to talk to other grownups.
grampa turdy and the annababy: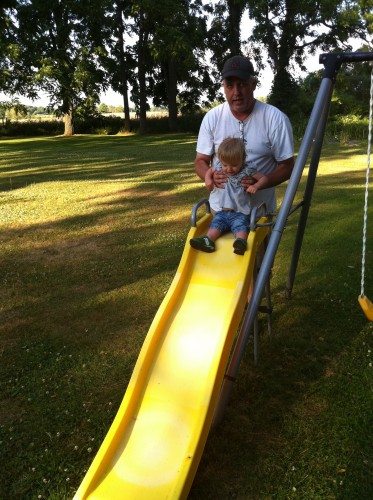 we wandered across the road to see some cows (aunt e and uncle r are surrounded by farm).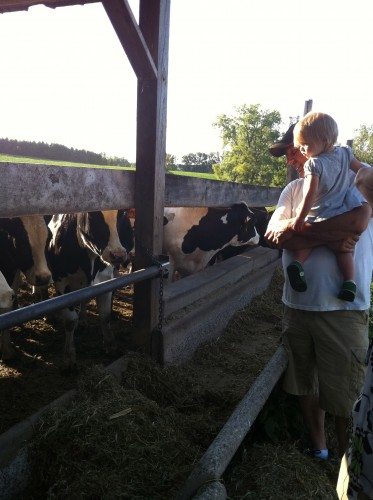 the cows were interested in us.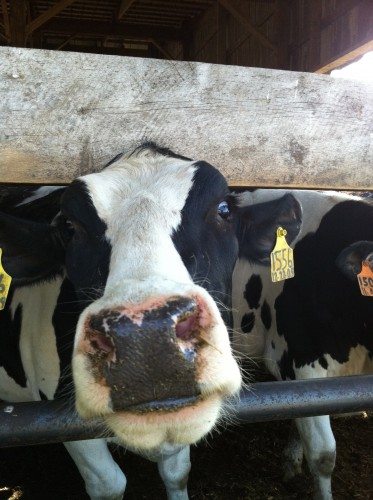 anna took some time out to pick clover flowers, one of her favorite past times.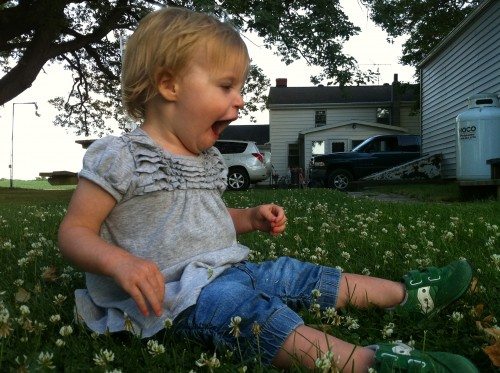 jake helped teach isaac to throw a football properly.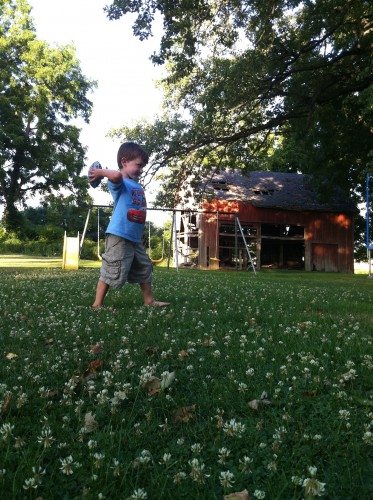 and… it's time for bed.