one item on our bucket list was coloring rice. not because isaac wanted to, but because i had seen it in internetland and decided i wanted to try it. once we got started though, isaac was all in and just as happy as if he had come up with the idea himself…
shaking the bags was his specialty: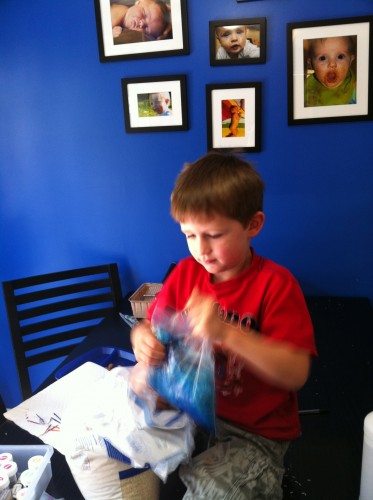 and adding food coloring: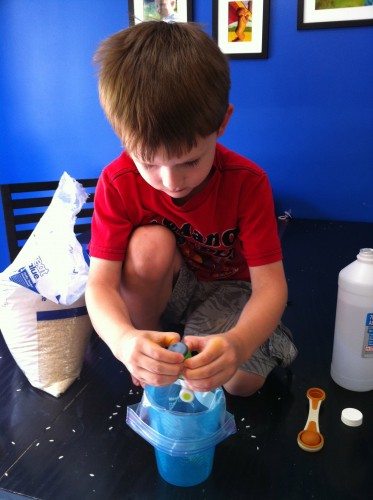 we amassed a lot of various colors. i didn't realize until we started that i had to lay them out to dry. luckily the 95 degree sun made short work of that.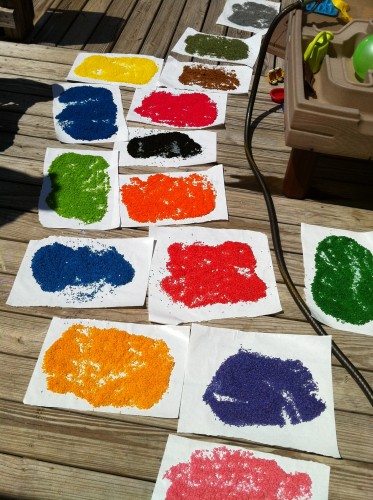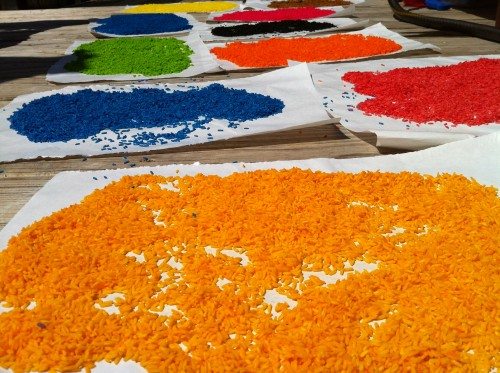 once dry, we bagged them up and took lots of pictures.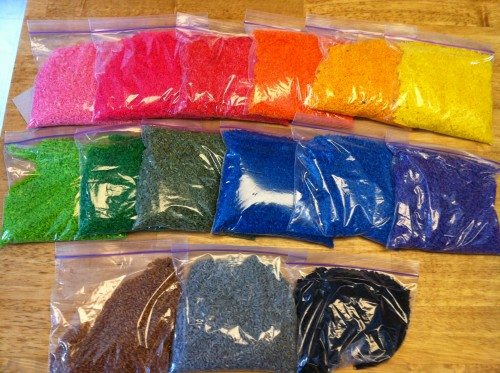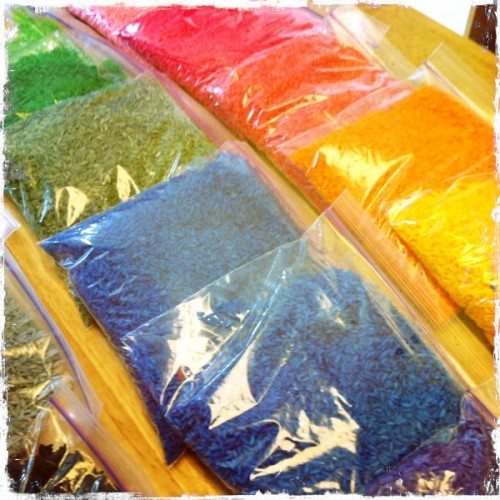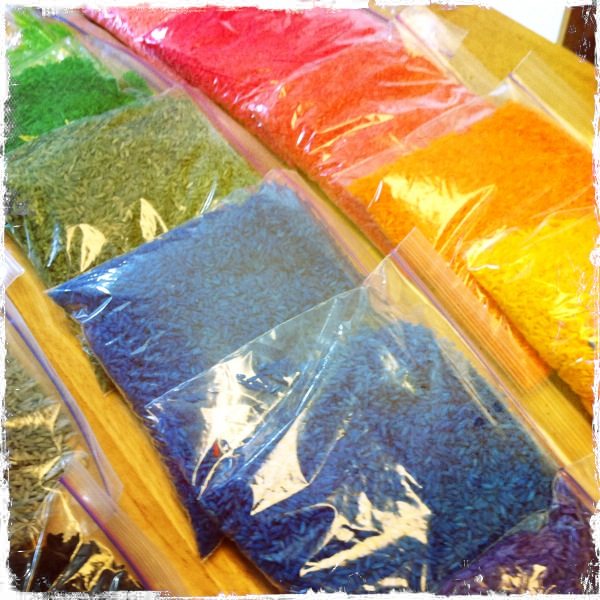 then, anna woke up. we weren't really sure what we were going to do with them. so, we left them on the counter for a week or so. their bright colors calling out to us day after day. then, one afternoon, when everyone was bored and heading towards crazy, i decided just to pour them into a giant pan and let the kids go to town. well, not all of them. just a few colors.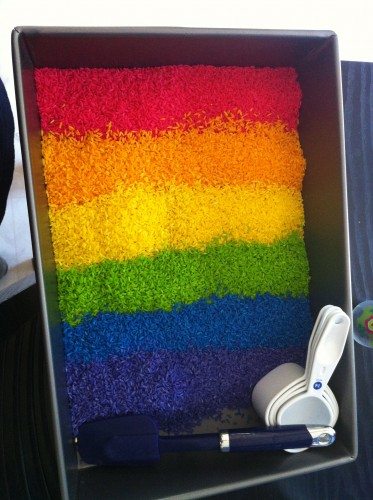 at first, isaac said he wasn't interested, so anna got the first go at it…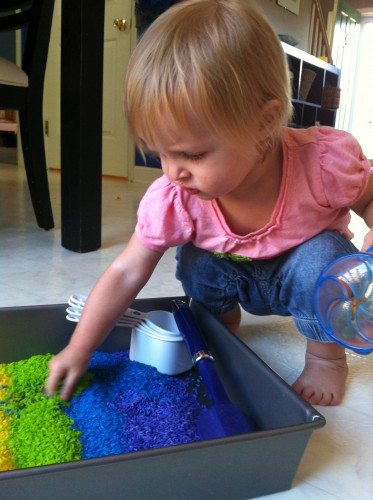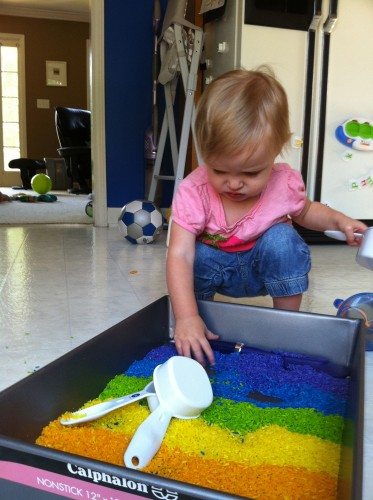 then, isaac wandered by, on a bathroom break and decided he might be interested after all…