wow. it's been awhile since my last entry.
sorry.
i have no great excuse.
after our trip to ny, jake returned with us. he was here for two weeks. we had a lot of fun. he and isaac played hours upon hours of video games. during gaming breaks, they wrestled. or played transformers. jake is isaac's hero.
then, after the trip to ny and two weeks of having three minors residing with us, i spent about a week catching up with my life. i also, had to lay low, since somehow, annababy contracted hand, foot and mouth disease. sounds terrible, but it's really not that bad. just some little bumps on her hands and feet. and legs and arms. her mouth was spared, which i guess is the worst part, so that's good. but, she looked ridiculous, so i didn't feel like i could take her anywhere.
that catches me up to last week. i started going to the gym. the kids both hated it at first. but, they cried less and less with each trip and now i think isaac secretly likes it.
i've started a new quilt. a king size one. for my bed. i'm a little unsure about it. i have two squares done (out of 72 needed). and some more pieces cut and ready for piecing. i'll have to hand quilt it (or have someone else quilt it) because i don't have a machine big enough.
here's' the two squares…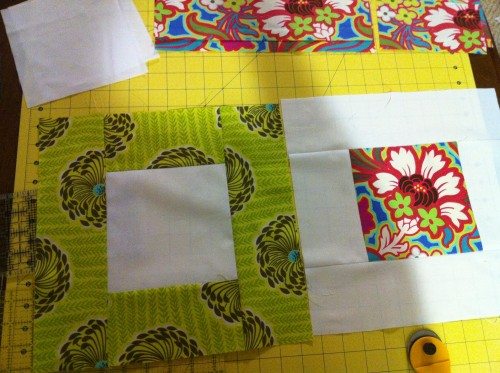 and, so, well, it's this week.
ike's open house for school was last night. it's our last week of summer vacation. we didn't put much of a dent in our summer to-do list. although, it seems like we have a lot of summer left, and that's because it will be summer temperatures for like 4 more months. i hate north carolina for that.
i just pulled one zillion pictures off of my phone. i suppose i might post about some of them soon.
i'll leave you wit this picture of the annababy: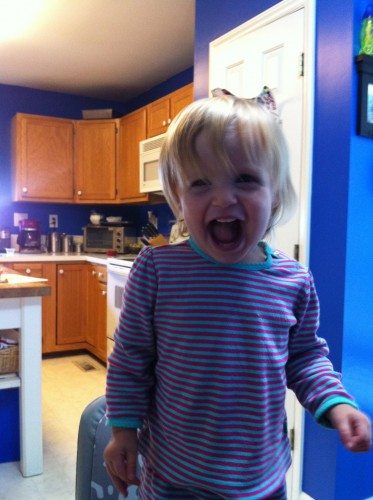 she's a knucklehead.