i finished up the christmas quilt for my mom this morning, while the lidkids had a lazy day playing around the house. i had chose a different fabric for the backing than i had originally posted. and i decided on solid brown for the binding, because the top was already so busy. i had hoped to machine quilt the binding on, but after several failed attempts last night, i resigned myself to hand sewing it this morning.
i still have to cut all the little loose strands of thread and give it a run through the laundry, but i'm too impatient to save this post until then…
the top.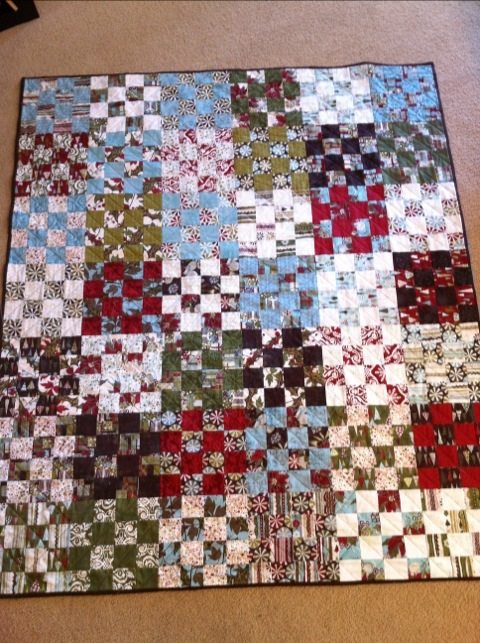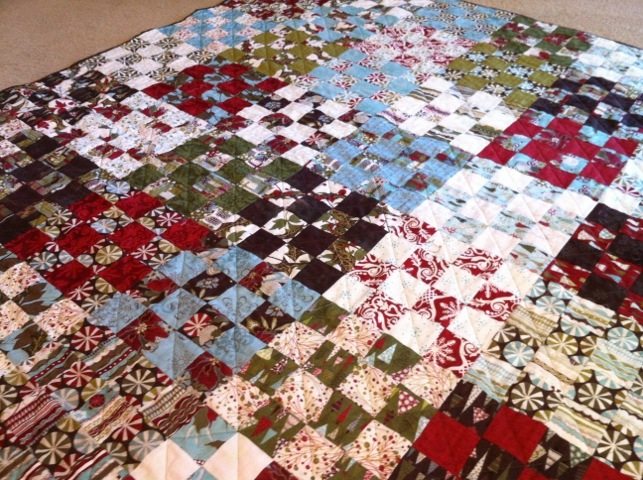 the top and some back.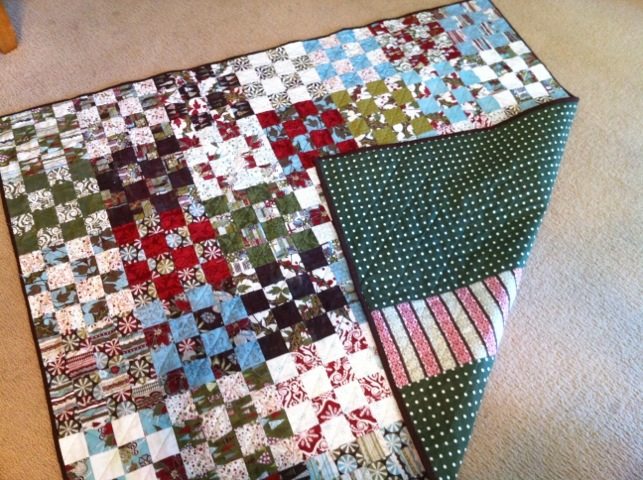 an example of good piecing and quilting: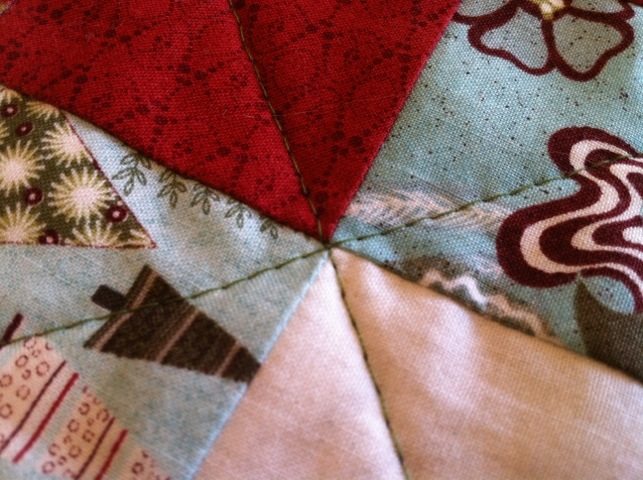 and an example of terrible piecing and terrible quilting: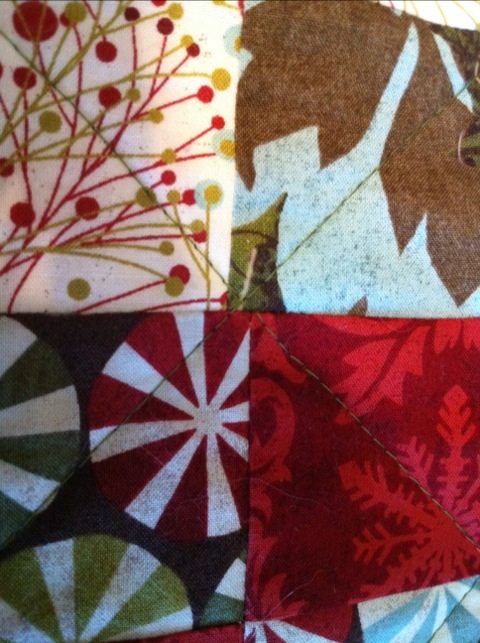 a hipstamatic print: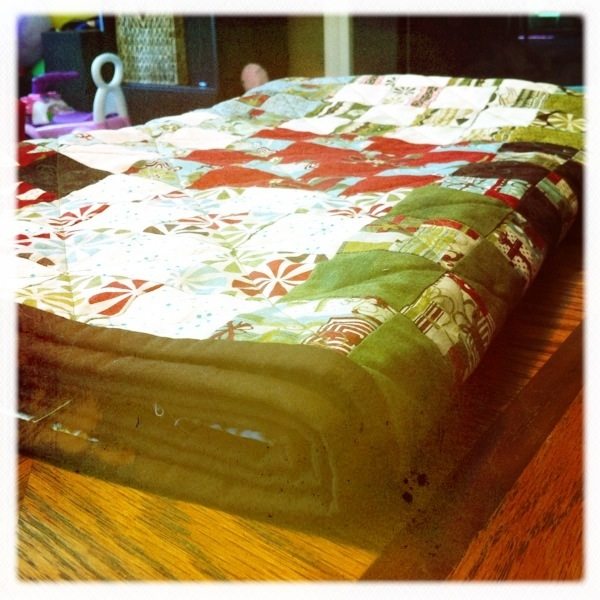 **UPDATE**
i washed and dried the quilt…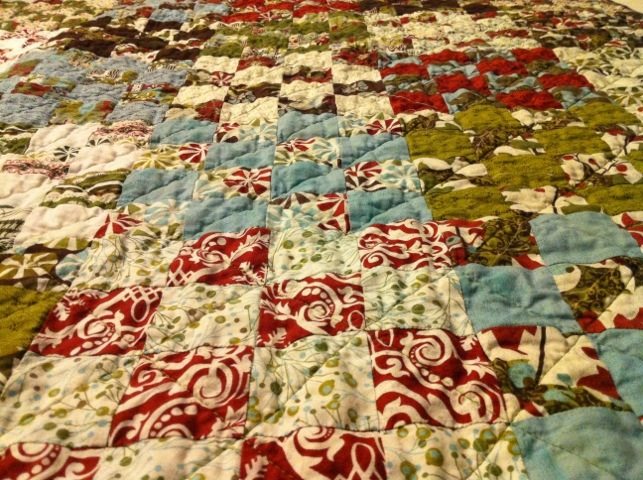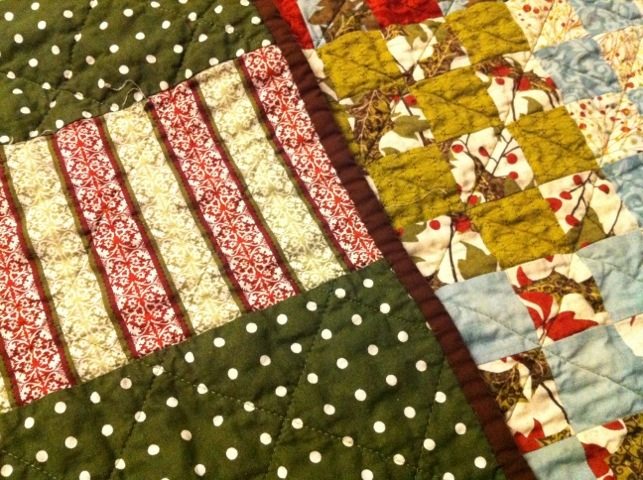 ps. i also linked it up at: