i have been busy craft-craft-crafting away this christmas season. i made a zillion ornaments for friends. i sewed something up for every member of derek's family. i gave my mom and derek's mom a quilt. and i even managed to squeeze in a tree skirt (which, i guess technically was for me since the rest of my family could care less about what goes under the tree).
i had a pile of charm squares staring at me from the charming christmas swap i participated earlier in the fall, and i finally decided i would make something for ME from them. i liked the wonky stars from the tree skirt, so i decided to make a mug rug for me. i used some leftover fabric from my mom's quilt for the background and some fabric originally intended to be a romper for anna for the binding. the back has leftover binding fabric from the tree skirt and the very teeny tiny strip of leftover fabric from my contribution the the charm swap (pink christmas trees!). so, it was pretty much "free".
the mug rug came out kind of big. it's more a placemat size. but not quite. whatever.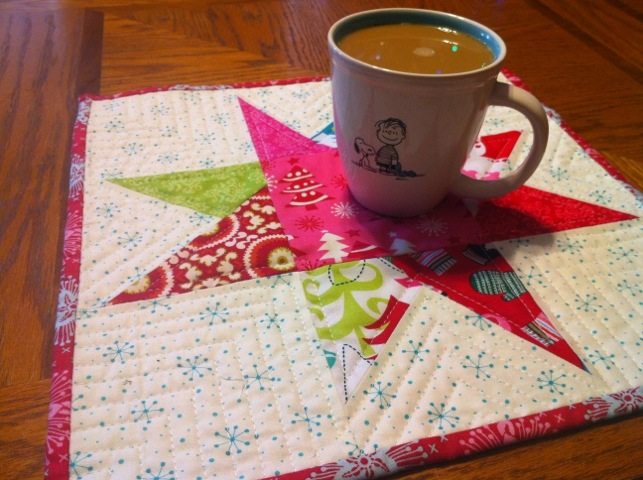 after washing (and crinkling).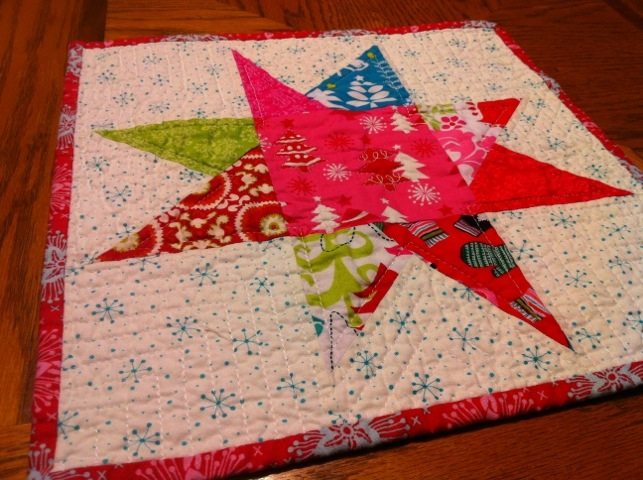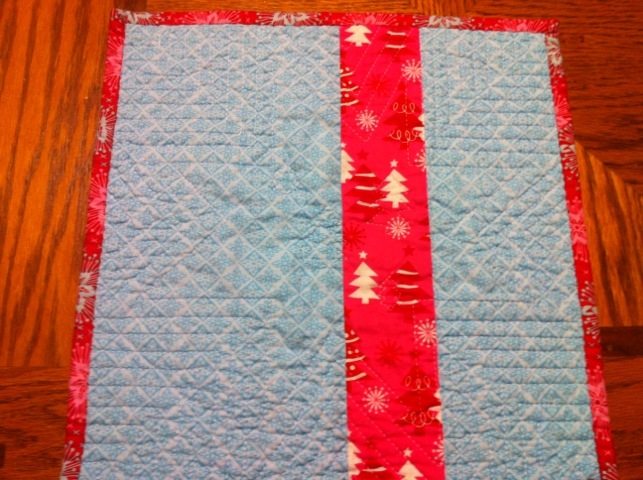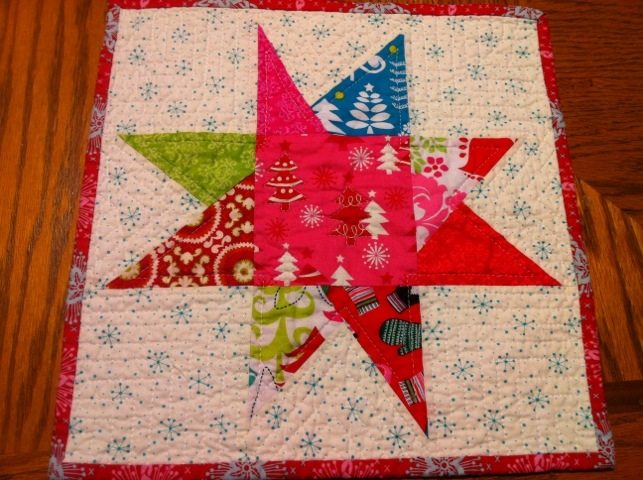 up close (and terrible iphone) picture of the tree quilting.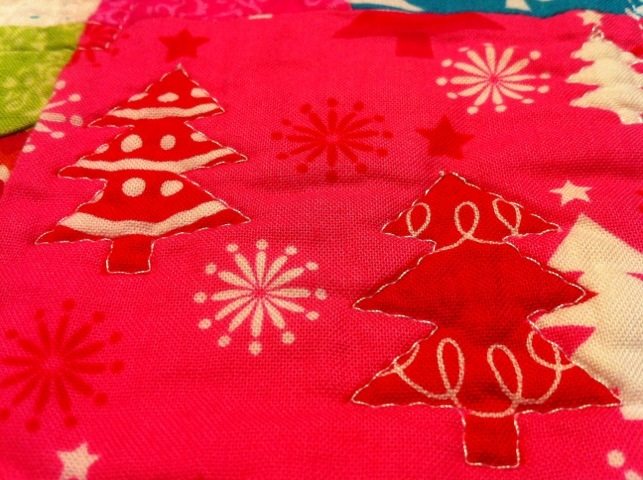 the end.