our december meeting for the triad modern quilt guild was officially (we voted) changed to a christmas party and i decided to dust off the cake decorating supplies to whip up some cute little christmas themed cupcake toppers.
as always, my trusty sidekick was available to help mix: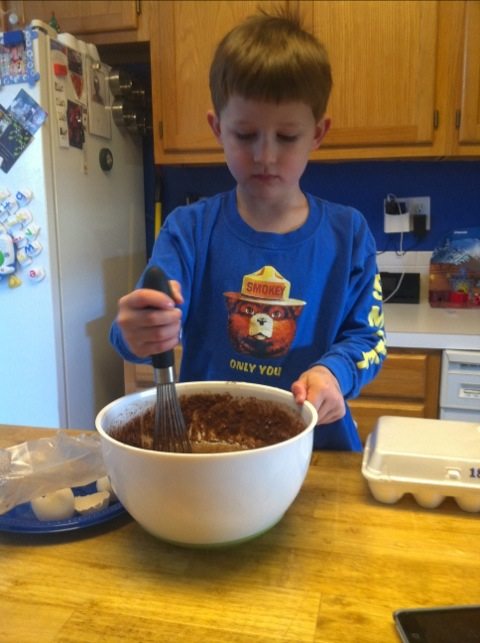 and my newest trusty sidekick was available to annoy and lick the bowl (and wear her super cute apron):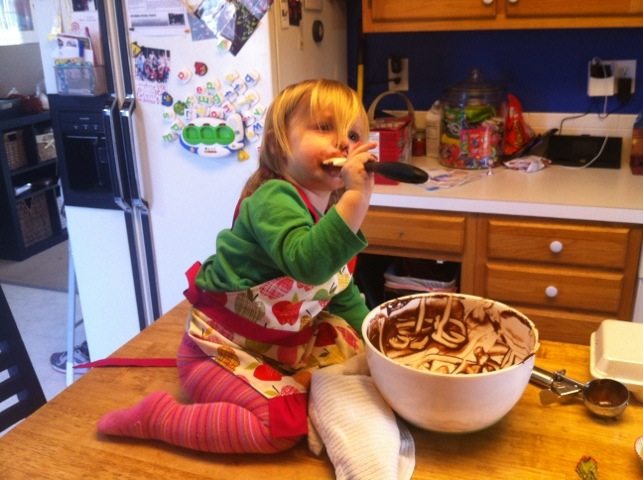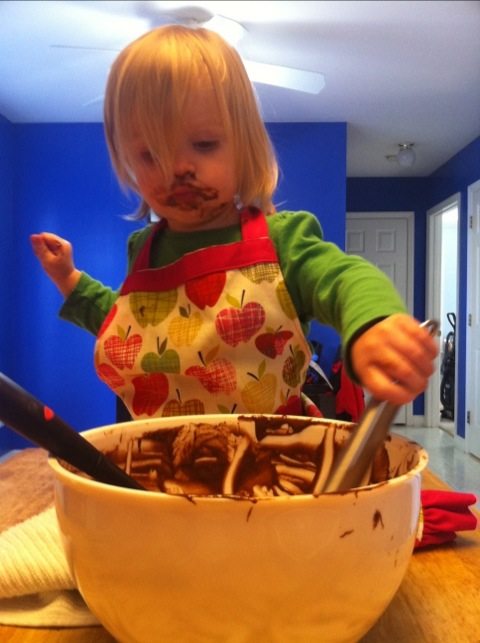 not to worry, sidekick #1 got to reap the rewards of his hard labor too: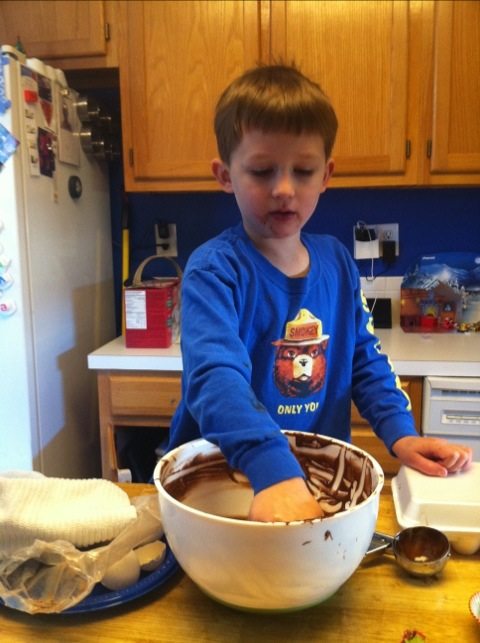 i made some trees (w/ help of bridgette the non-pareil attacher):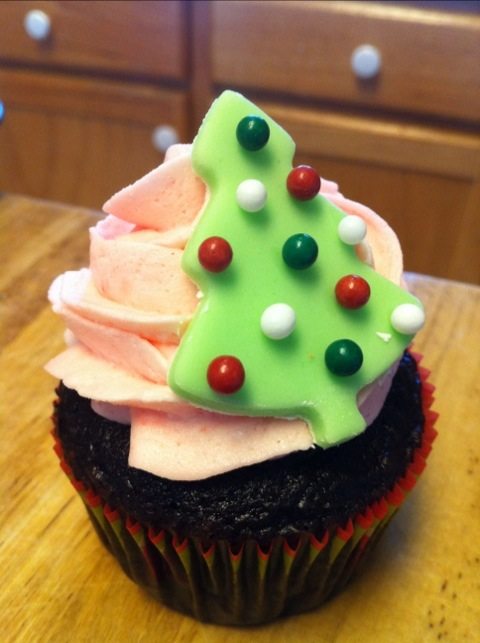 some mittens (w/ grainy crappy frosting… i'm rusty):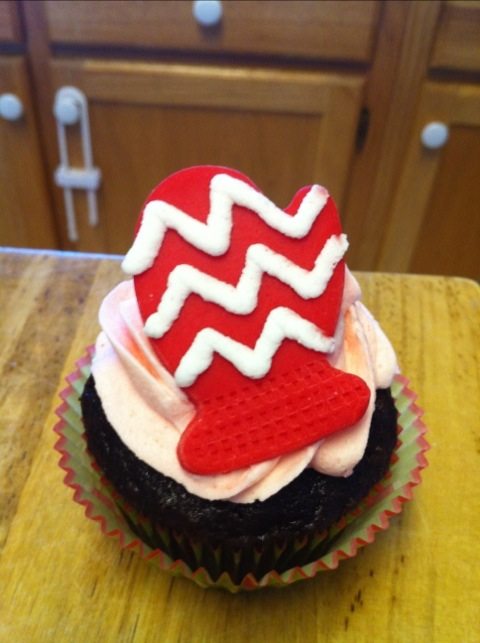 some candy canes (that were too much work, so i only made 3):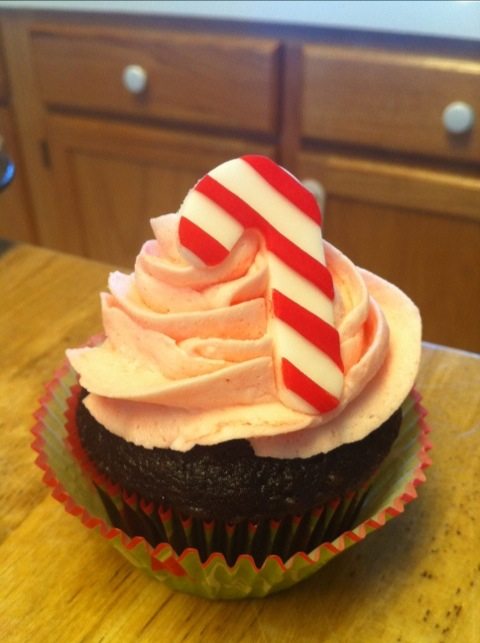 holly leaves: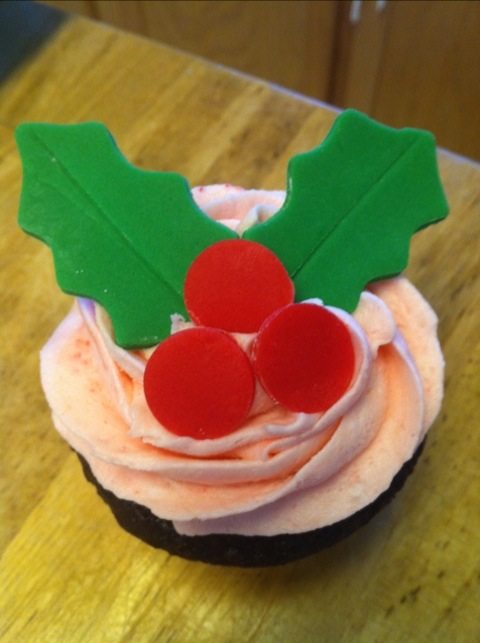 and some gingerbread men (this one has a scar from a bar brawl):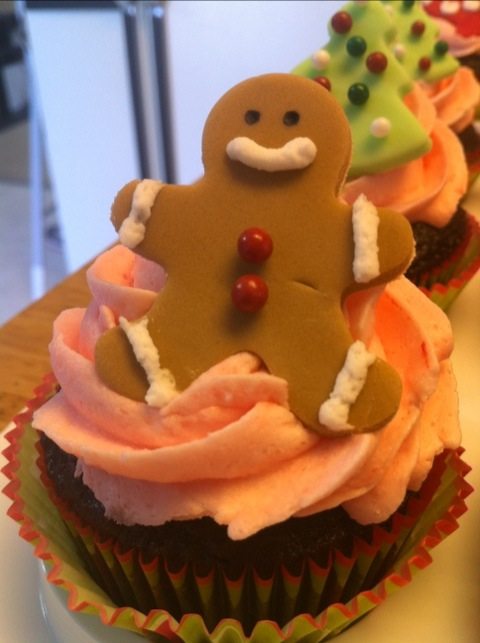 they were my specialty – duncan hines devils food from a box mix. 🙂 and i found a recipe for white chocolate peppermint frosting that i jazzed up with some real crushed peppermints. 🙂
and… back into retirement i go….