this year, just before thanksgiving, we had to tighten up our budget a bit. nothing like some americans are having to do these days, but enough to put a crunch on christmas. so, i decided to make as many gifts as possible, from supplies i already own. and boy, do i seem to own a lot.
so, i can't post them all, because some of the recipients read this blog. i think.
you may remember, i made a quilt for derek's mom and one for my mom. those were the big ones.
this is an ornament that i made for our quilt guild's dirty santa homemade ornament exchange. (note: the ornament i received is awesome!). the pattern is from retro mama's blog.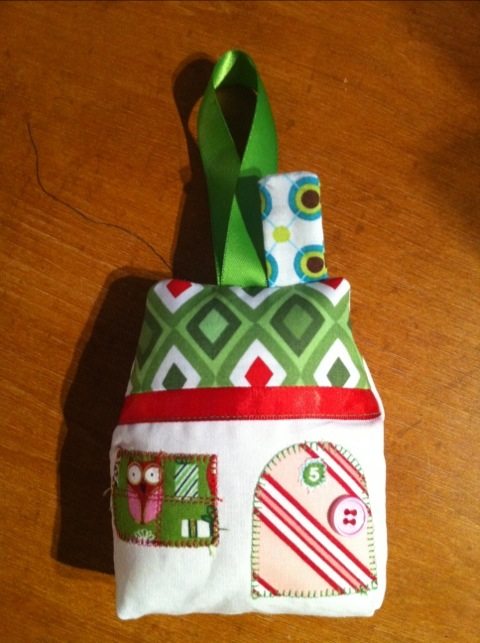 i made this robot for one nephew. you can't see it, but i sewed his name to look like a digital display.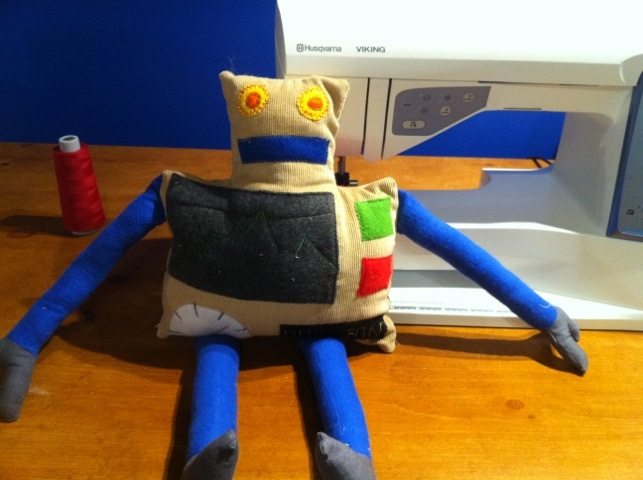 my other nephew is a big fan of bow ties and button down shirts, so i whipped up a trio of bow ties for him. i tried to select boy patterns. and of course a black tie for his more formal affairs.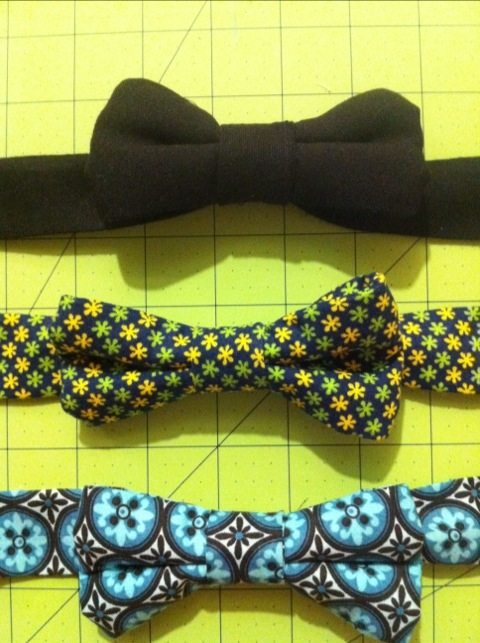 i made a mug rug for an aunt who likes to drink lots and lots of coffee. i am hoping to have time to make her one more, non-christmas themed, for year round usage.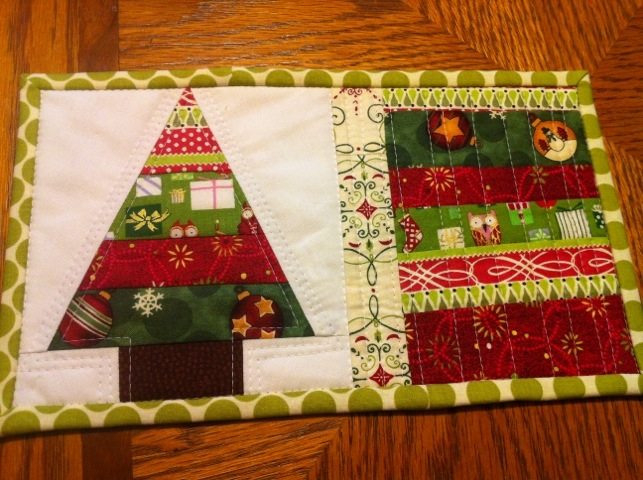 and finally, the ornamonster. i made about 25 of these little suckers, in differing color schemes, shapes, sizes and number of eyeballs, and gave them out to my nearest and dearest friends and pals…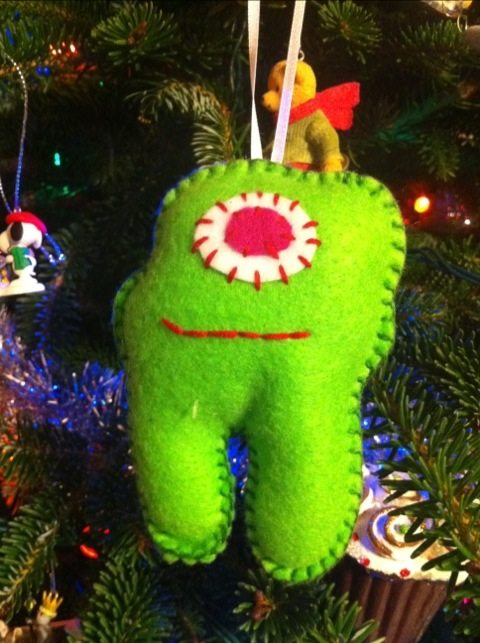 i haven't made anything for my kids, sadly, but if i get time, i might make some fabric letters for ike, since he's starting to read a bit. and perhaps a doll quilt for the anna baby, since she likes to cover up her dogs and other stuffed animals.