Last Wednesday, I was the "guest speaker" at Ike's school for their calvin cougar club (on Wednesday, they stay an hour longer and have guest speakers, demos, etcetera).
I talked about making and decorating cupcakes. I also provided cupcakes, frosting and sprinkles for them to decorate their own cupcake. And eat it. 54 preschoolers. 🙂
The day before, I made several batches of frosting and the cupcakes. This is the setup I provided for each of the three rooms: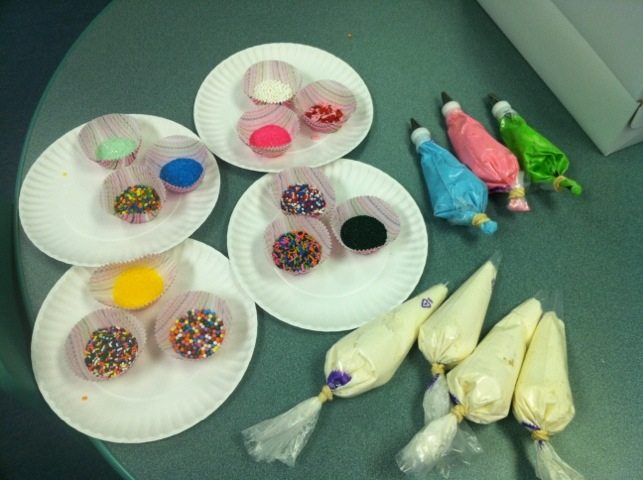 I carted in all the supplies to mix up a batch of cupcakes and frosting and laid them all out, cooking show style: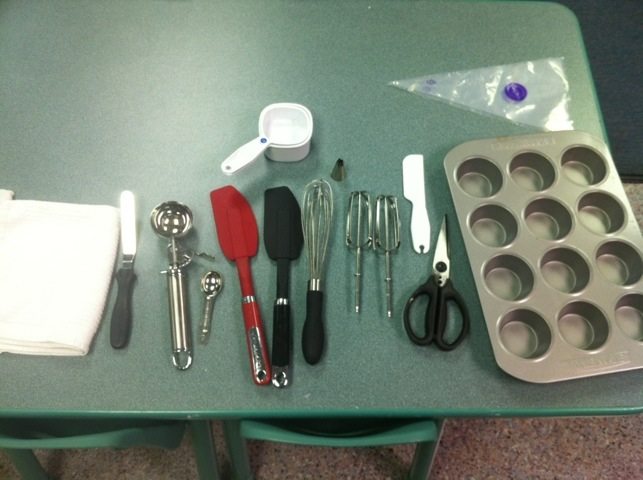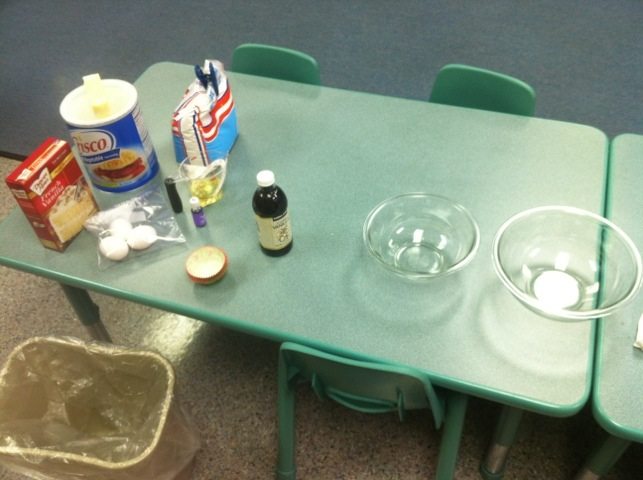 I think the kids liked the demo, especially when I was looking for a volunteer. Actually, even when I wasn't, they were still very willing to volunteer. :).
And finally, a pic of Isaac eating his creation.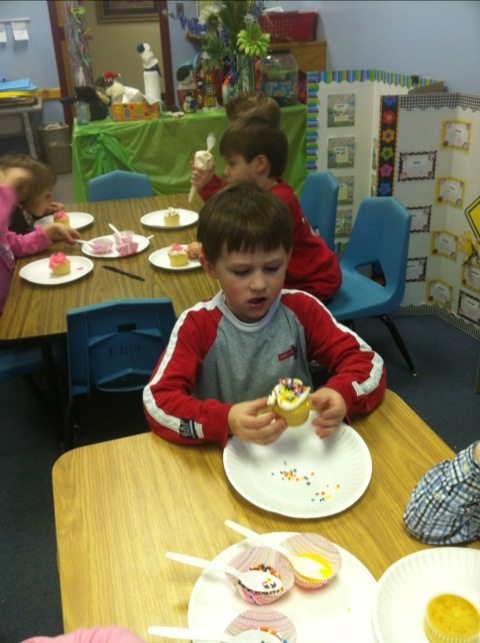 The best story of the day happened outside of all the cupcake mania. On the drive in, Isaac told Derek that he didn't want his gramma (who works at the school and usually greets him in the morning) to walk him into his class. Derek asked why and Isaac said it was because he was so excited that I was coming in today. He also informed Derek that he would not need gramma walking him in on his birthday because he will be very excited that day too. So, the best we can figure as that he wants to walk in, quietly, privately savoring his excitement, without his gramma distracting him from his thoughts with her friendly banter. He's surely his dad's son…