after waffling about my next quilt, i decided to crack open a fat quarter of tula pink prince charming fabric and make the super popular swoon quilt. after being told of a flickr quilt-along for fellow swoon makers, i hopped on board. i made the first block yesterday: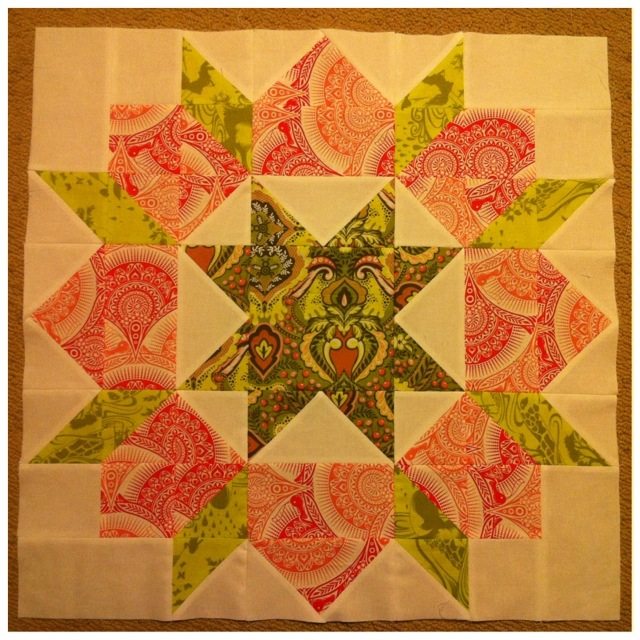 some things:
1. i decided to make the inner star a different color than the outer little points, which calls for a little more brain power in the cutting and piecing.
2. there is a lot of cutting. a lot. i might shoot for a block a week?
3. the blocks are huge! 24″ squares to be exact.
that's all.
i promise not to post all nine blocks. 🙂