it's a well known fact that i don't buy my kids new clothes. well, occasionally, i encounter something that i can't pass up. but, mostly, my kids are clad in hand-me-downs, megathrift finds and consignment sale clothings.
this friday, after i dropped ike off at school, i carted anna off to a local preschool and kicked off the spring consignment sale season. it was quite crowded and i determined i wouldn't be there long, but i did manage a few scores.
firstly, these awesome adidas sneakers for annababy. i can't tell you how excited i was. i've almost ordered these new online, but couldn't bring myself to do it. so, i was pretty psyched, and even if i found nothing else, i would call this trip a wild success.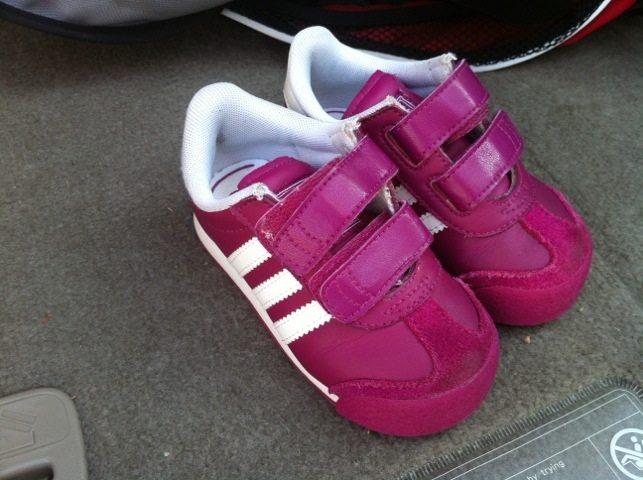 then, i found these bibs. amazing.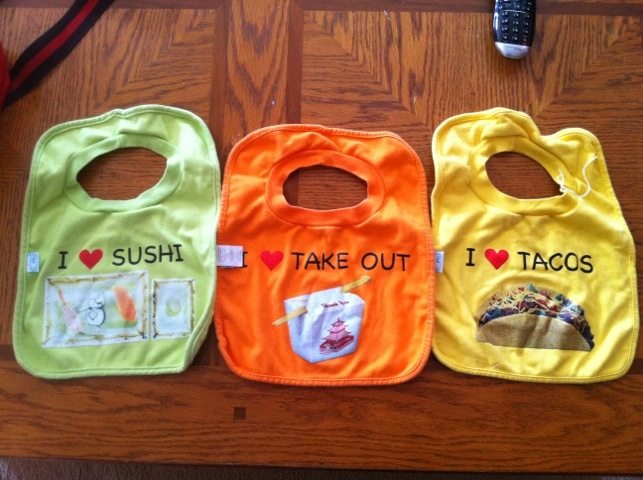 i picked up a couple of chunky wooden board puzzles for anna.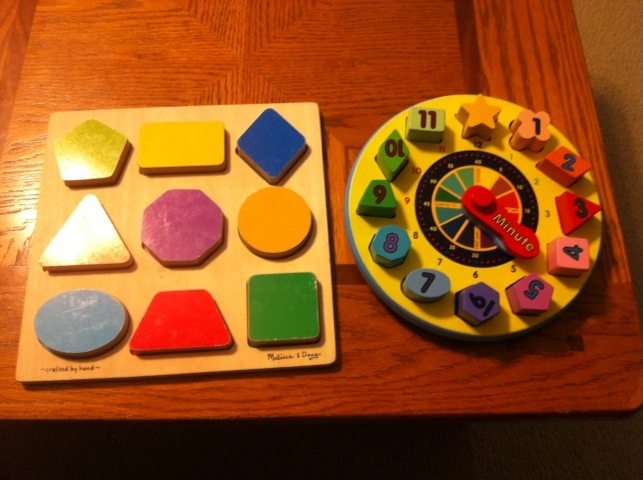 then, i realized i needed something for ike. a giant baggie of happy meal toys would do the trick. one whole dollar. awesome.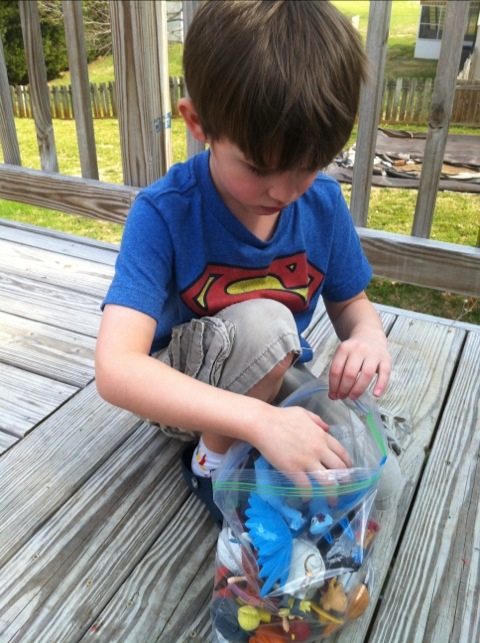 there's pretty much a sale every weekend for the next few, and i'll be sure to make them fit into my schedule. and to bore you with the details. 🙂