after our road trip to florida, we took a weekend to recover and then the kids and i reloaded for our first big road trip without derek, this time to western new york.
derek has a ridiculous long week at work and it would be a good time for us to get out and do something, since we'd barely see him. and we haven't been to batavia since july. so, off we went.
we left at 1 pm on monday and got to grove city. the kids were champs. derek picked up some used iphones for them and we loaded them with movies and games and became THAT family. and i had an arsenal of candy and snacks. and a bunch of baggies filled with little figurines and such. for anna. ike is happy with aforementioned iphone.
on monday, we hopped back into the car and drove to buffalo to spend the day with leslie and eliot.the kids were glad to be out of the car. the weather has been amazing in ny. and we just hung out.
anna likes to hide under her blanket when she's sleepy and ready to tune out the world. and the sun.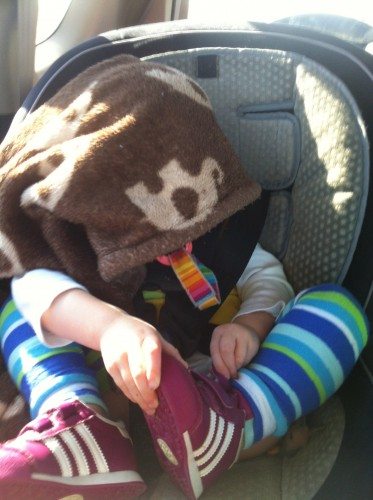 checking out the chickens and the sandbox at leslies.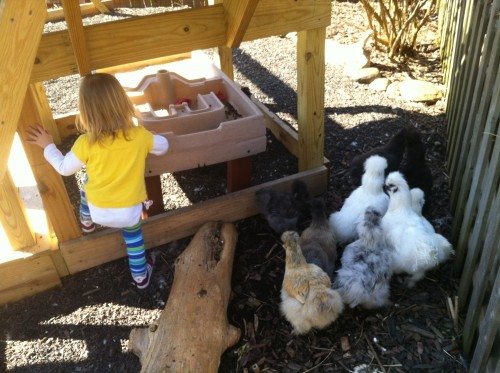 ike took her for a spin.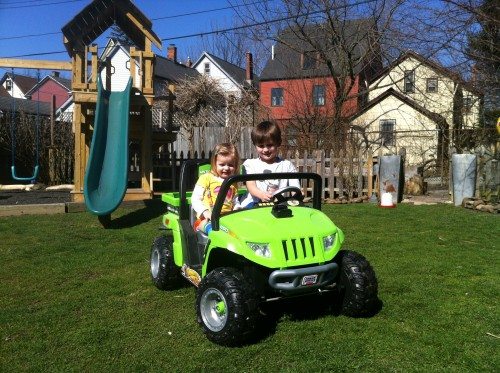 we strolled over to jim's steakout for chicken finger subs and poutine fries. ike helped pull eliot and anna.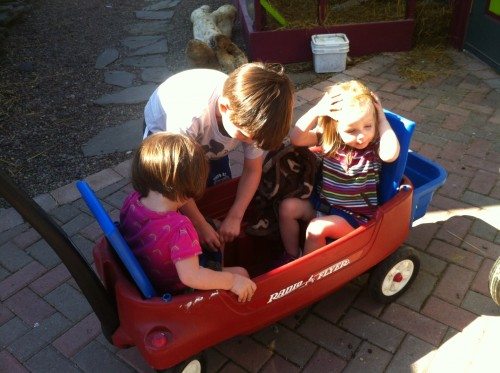 then, eliot colored her face and appendages.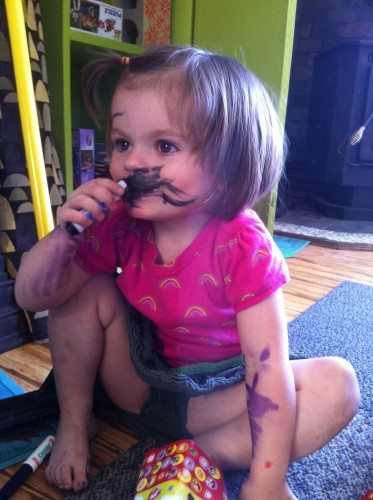 and anna slept.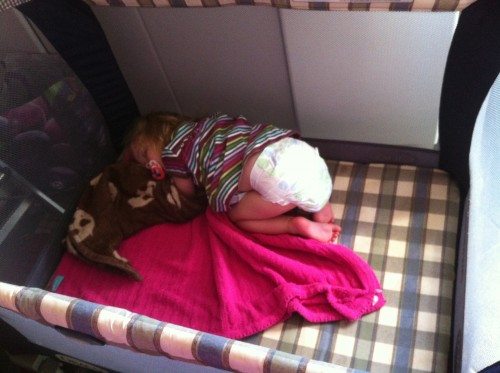 we left in the early afternoon, to avoid rush hour traffic. we arrived safe and sound in batavia to see grampy turdy, new gramma, and of course, uncle jake.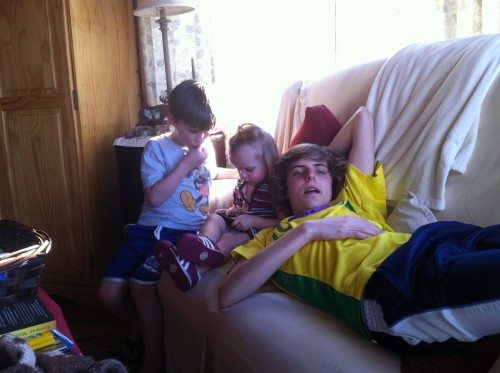 i'm thankful we came into town when we did, because we went over to see my aunt eleanor and uncle ray (and deliver the quilt). we got a call the next morning that uncle ray had fallen later that night and was in the ICU in strong memorial in rochester, in guarded condition. he's a trooper and is hanging in there, but we will probably not get a chance to see him again this trip. and maybe not aunt eleanor either. sigh.