some friends from our church, the zengers, have pretty much the sweetest living arrangement ever. they have a big farmhouse, with a giant porch and lots of land. barns and buildings are everywhere. and they pretty much have a farm. some horses, chickens, ducks and sheep. and the sheep just had lambs. and we just went to visit the lambs. 🙂
jude, the paparazzi, was out in full force.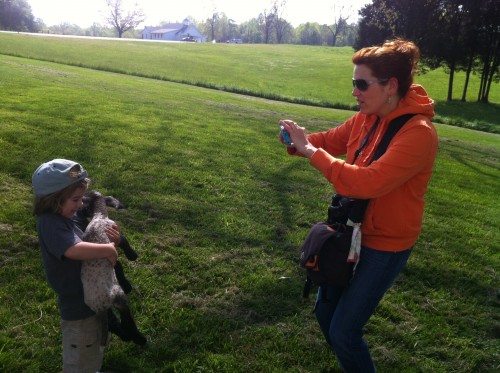 the p-sall kids, while highly allergic to most animals, are big fans of all animals.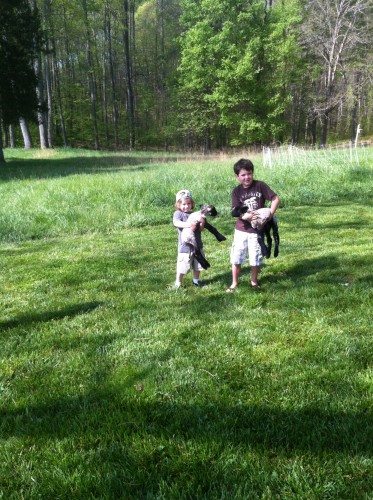 anna, also a big fan.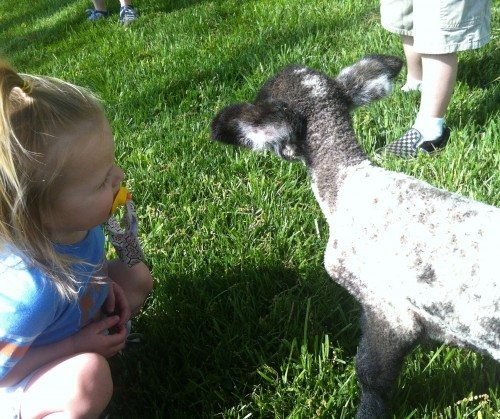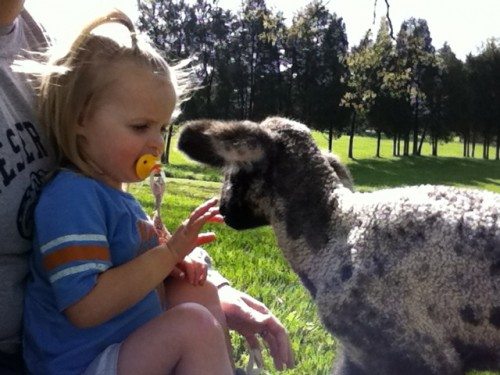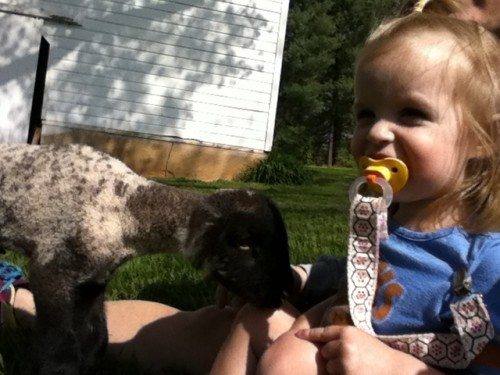 julie and savannah zenger, chatting with emerson p-sall about his love of animals and his desire to be a vet someday. despite the allergy curse.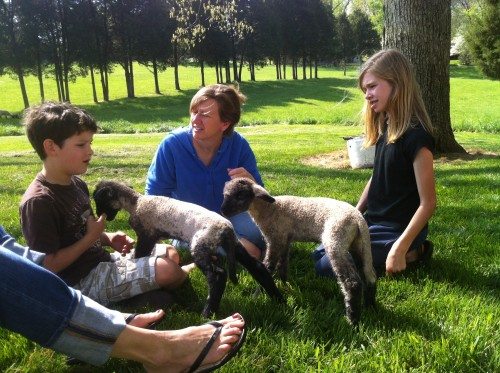 anna wandered off to see the big sheep.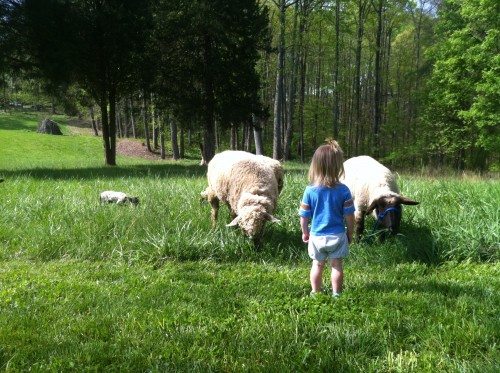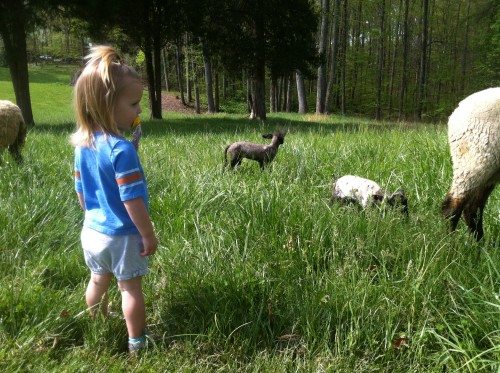 isaac was also there with us. but, he had no interest in the sheep. in fact, he informed me that he "hates lambs". lame. so, i don't have any pictures of him complaining about how bored he was.
our nature loving carried into the afternoon, when anna spotted a bug crossing the driveway and she stopped to admire/touch it. 🙂