so, if you're a sewing/quilting world bloggy friend, you know about all about the big giveaway week that we just had…
if you're my mom, or any of the other various random people who reads this blog, you don't. so i'll tell you. last week was a big giveaway week sponsored by the sew, mama, sew blog. other bloggers linked up to the site and offered various giveaways on their own blogs. there were different categories. lots of handmade stuff. and lots of supplies. so, you see something you think rocks, you leave a comment (and/or facebook like) (and/or tweet about it) (and/or blog about it) and get an entry to win. it's a win-win for everyone. lots of folks get free stuff. you find out about new blogs that you might like. bloggers get traffic. which means advertiser money. so, everyone is happy. especially the winners.
and i won!!
i entered a giveaway on "the land of marie's" blog to win a handmade dress from her etsy shop, evabelle baby.
this dress to be exact: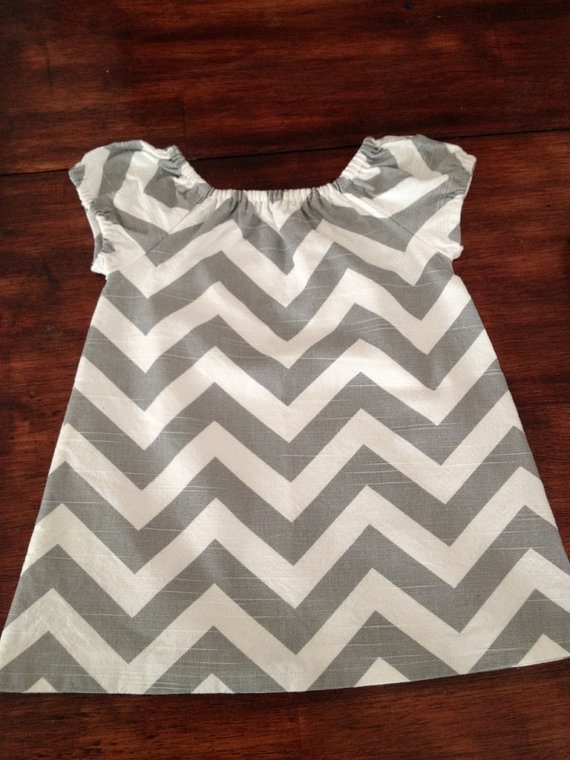 i had the option to change colors. or even fabrics. but, i really like the gray chevron. and i think anna will too. it will look great with her pink adidas. 🙂
anyhooooo…. i'm so very excited.
just as soon as it arrives, i'm cramming anna into it and posting pictures. so, stay tuned…