on saturday, we decided to get out and do something outdoors. as a family.
wanting to avoid any memorial day crowds, or spend a lot of (any) money, we decided to stay rather low key. so, we headed over to tanglewood park.
first, we went to the bigger playground, since we had just been to the smaller one with some friends recently. it was super sunny and the surface of each piece of playground equipment was at least 1000 degrees. so, we put a blanket on the swing for anna.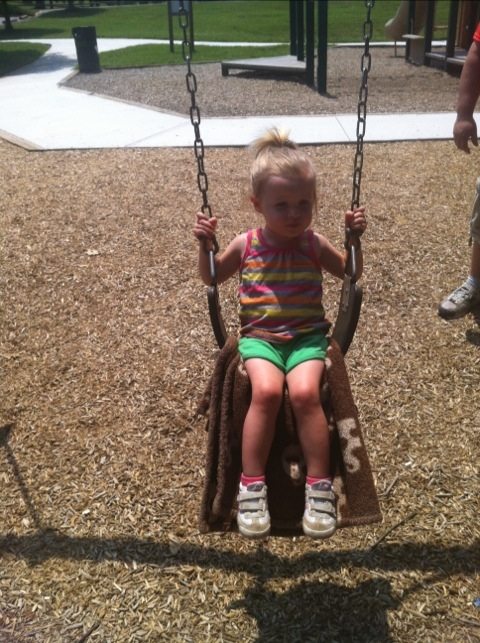 and played a lot in the sandbox.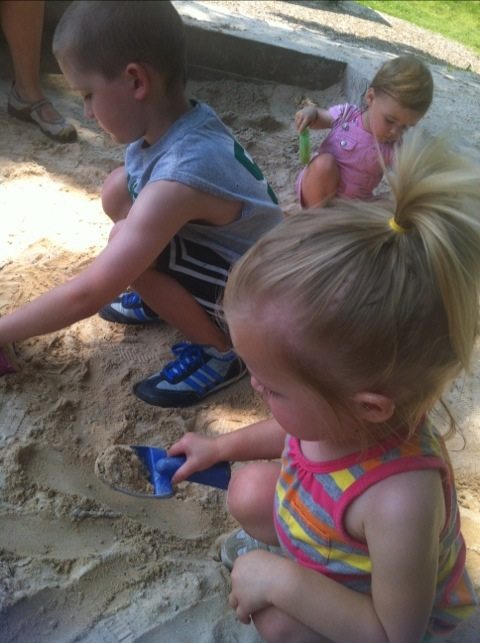 and stared at the steam coming off the hot slide.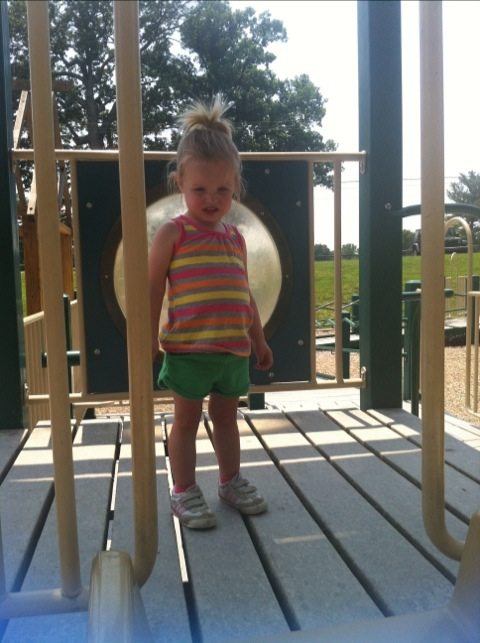 i guess the monkey bar temps were tolerable, because isaac tested out his monkey abilities on them with no complaint or burning.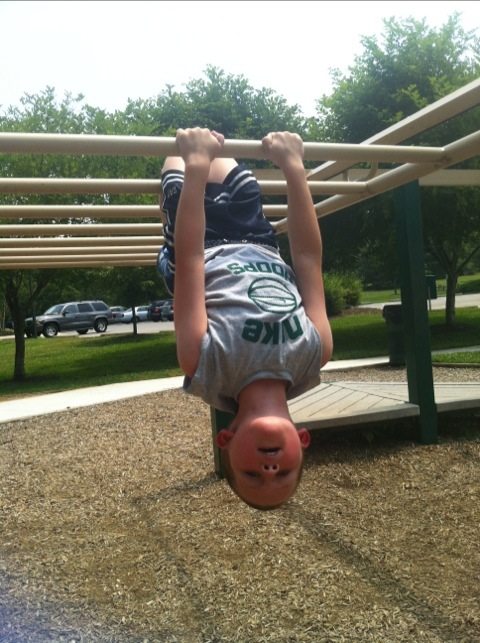 finally, we'd had enough, and loaded up and headed to the shady smaller park. there were a lot more people that had that same line of thinking apparently, because the park was packed out.
anna tried her hand at the monkey bars. with much assistance.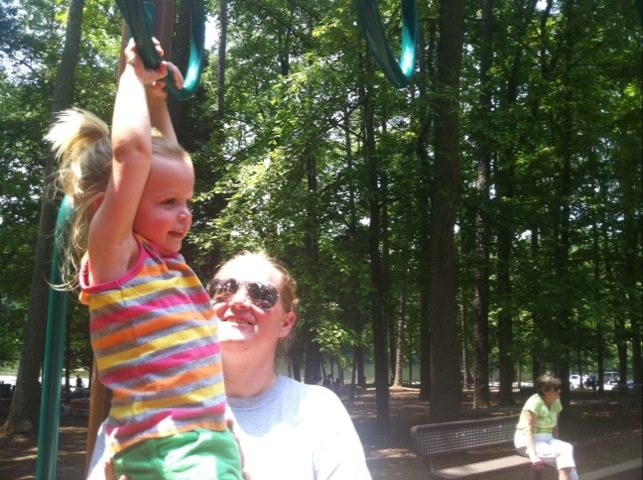 isaac tried too and then got mad when i tried to actually teach him how to do it by himself.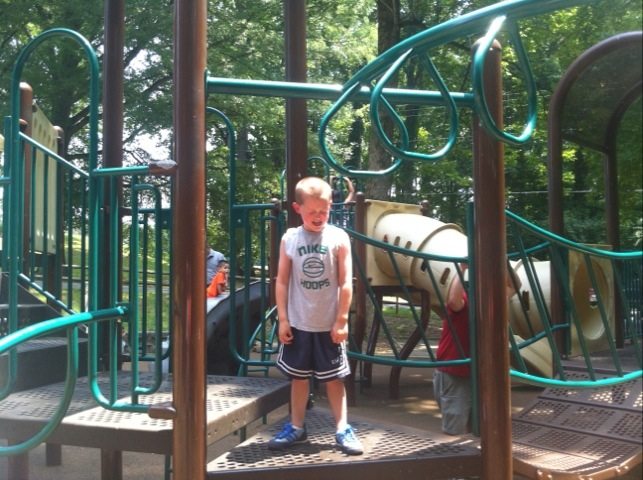 so, he resorted to climbing.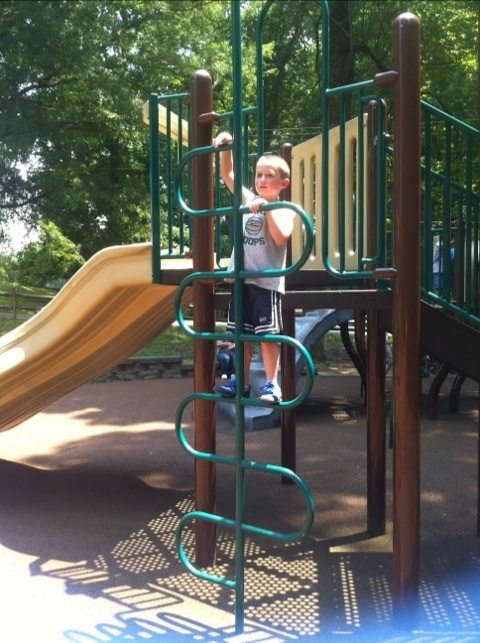 then, the best part of the day happened when anna was swinging and started making hilarious faces. i don't know what she was trying to do, but i managed to capture this picture of the knucklehead.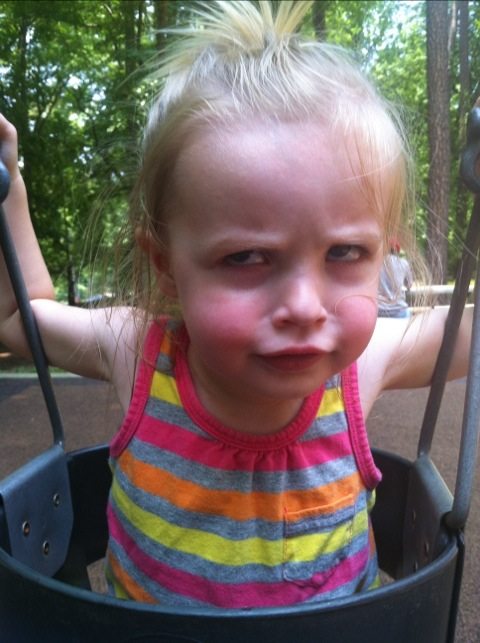 we ate our packed lunch.
played a bit more.
and then headed to check out the big train.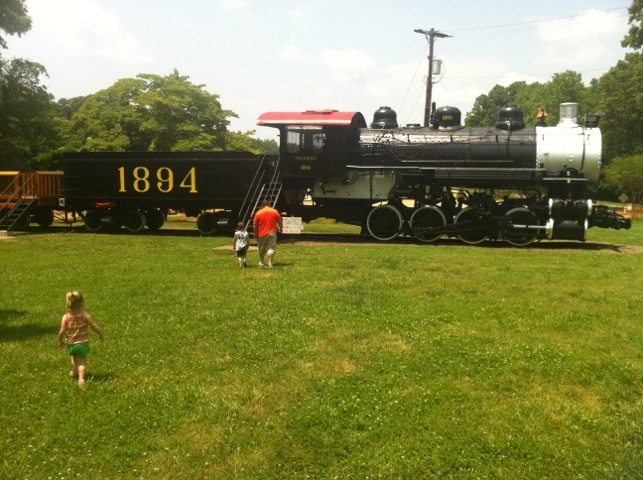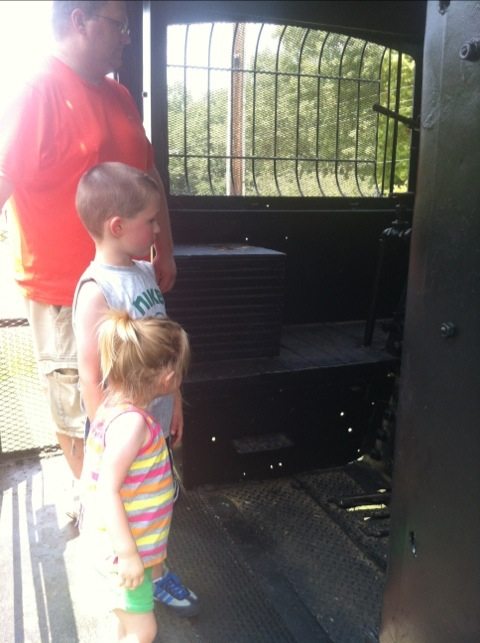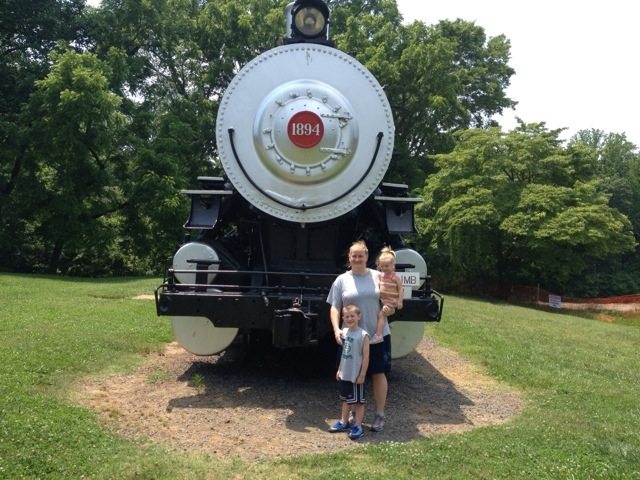 it was between two and four when we headed home, otherwise known as sonic happy hour, so we stopped for half price slushies and cherry limeades…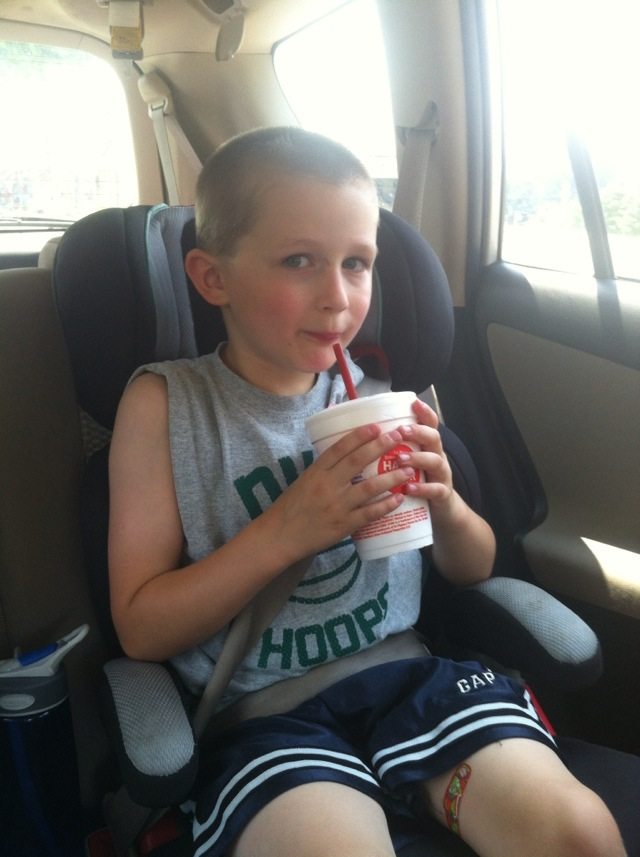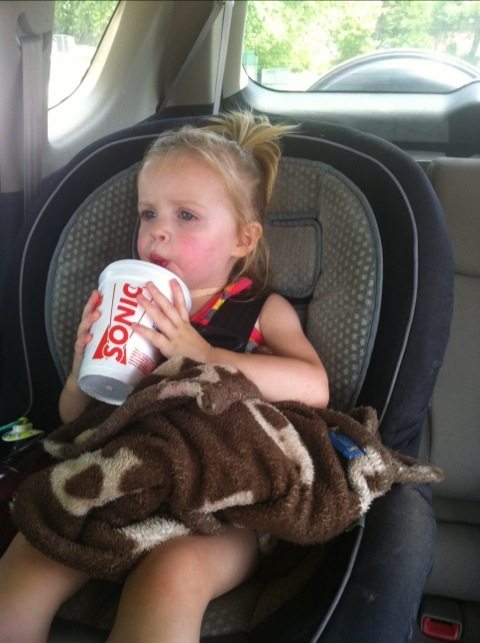 we also played through naptime, which made for a crabby bunch of people in the early evening. but, some really good sleepers.