our friend heather is a member at a local pool. and she invites us all the time. but, i've had such unpredictable pool experiences with the lid kids, i always decline for fear of the unknown. yesterday, after a few days of endless playdates at our own house, i was eager to get the little people out and about, so we accepted her offer…
i didn't pull out my phone for pictures until we took a lunch break. my friend jude' son alden takes this bear everywhere. she documents it on instagram using #adventureswithbear. it's pretty funny. and check out alden's bieber hair!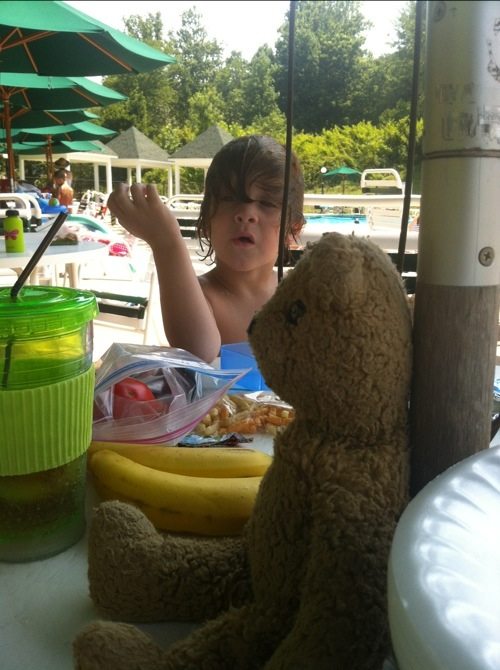 alden, livers and ike. cheesie smiles.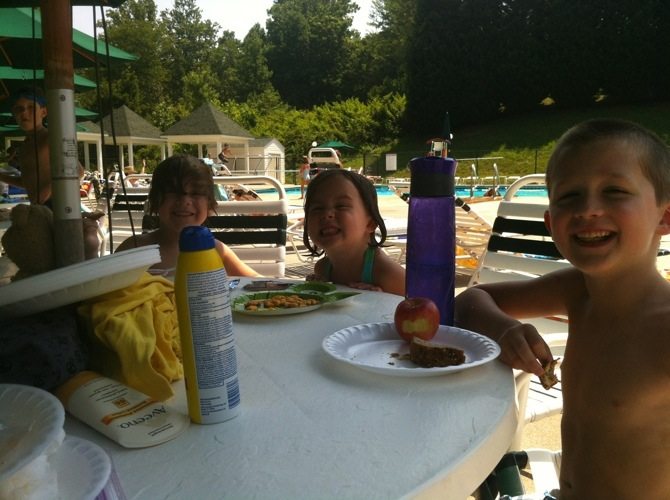 livy and her sister, maya. sunbathing.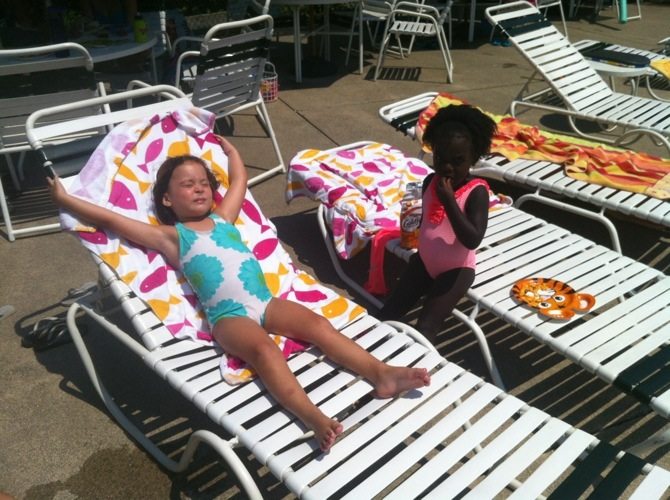 ike was relieved that he was taller than the entire shallow end of the pool. it made for decidedly less crying than pool trips usually require.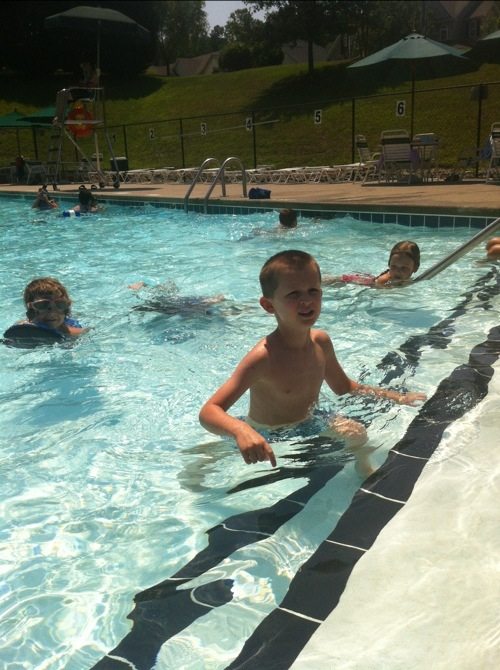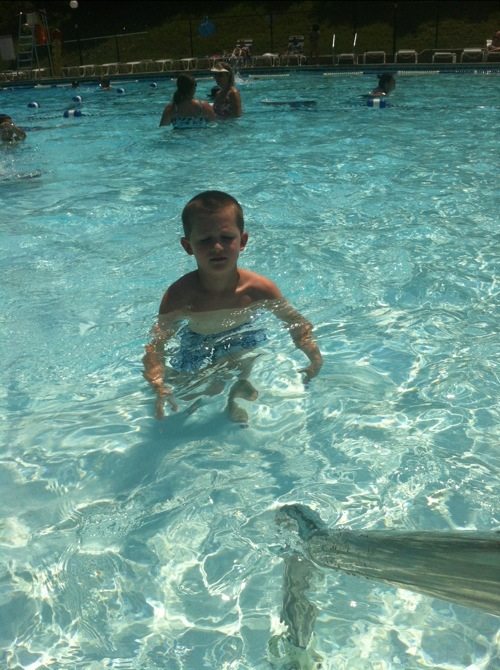 very happy "swimmer".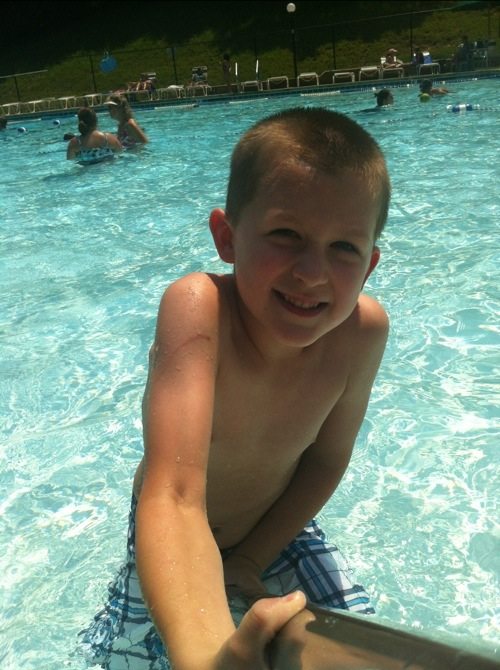 anna, who clung tightly too me, while crying, for every pool trip at the beach LOVED swimming. since ike didn't need his float, she wore it and did a bit of lone swimming here and there. amazing.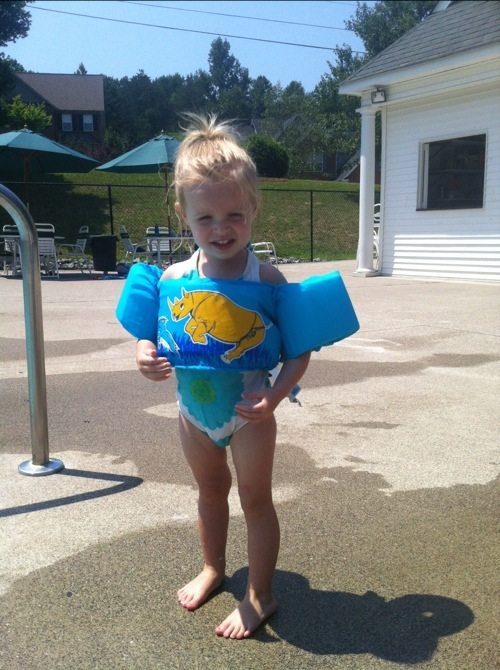 there was a smaller, one foot deep, toddler pool, so we hit that up during a break and the younger kids loved it.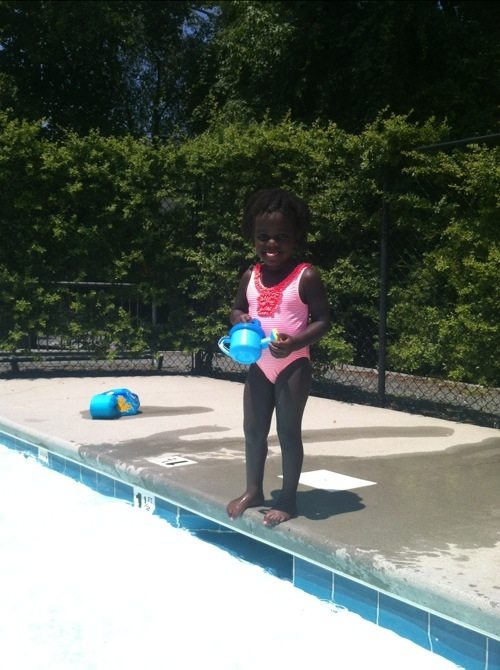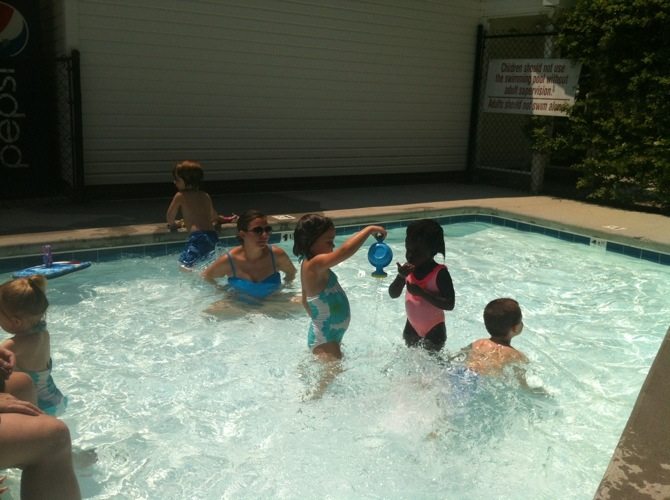 anna and livy have the same suit. so we forced them to take pictures.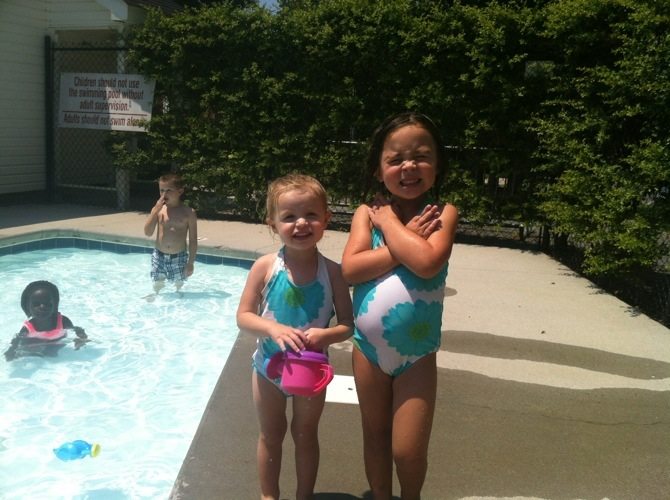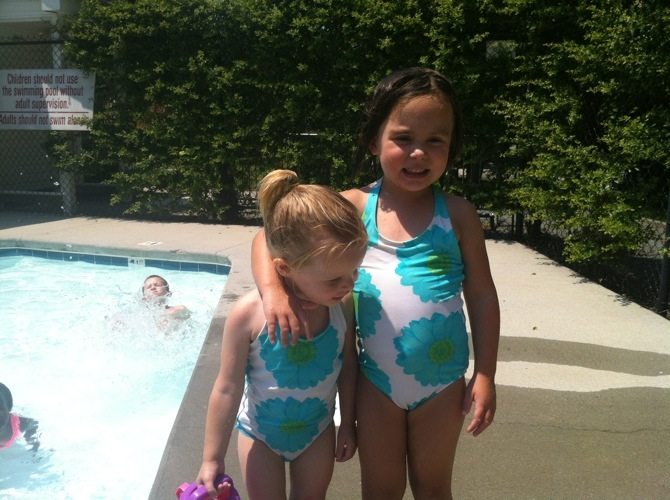 anna saw jude eating a bomb pop and apparently used her charming smile to convince jude to hand it over. sucker.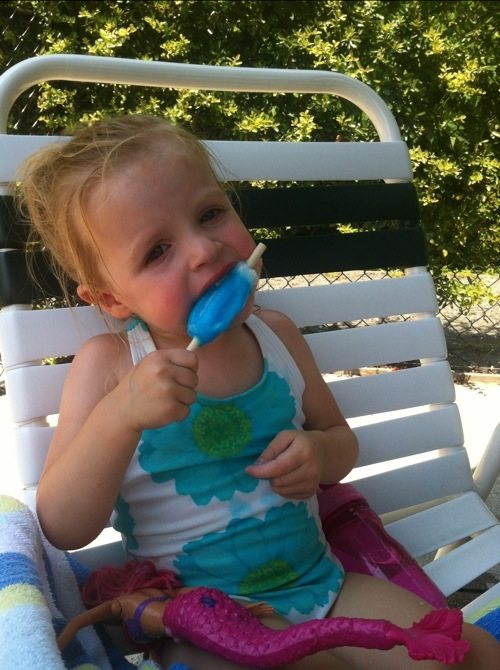 finally, ike and his pal, alden. 🙂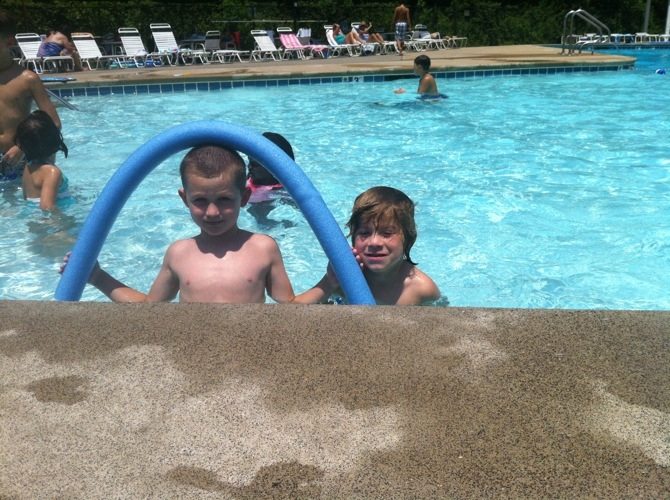 i wish i had a waterproof iphone, because most of the awesome shots were while we were splashing around, but i guess that's how it goes.
both of my kids fell asleep on the ride home. our garage is currently full of chicken coop building supplies, so i can't park in it, or i would have left them slumbering in there. (because the people that lived here before us had a tanning bed in it, so they ran air conditioning into it. $$). anyhow, i had to wake them up and not leave them in the 95 degree driveway and then that was the extent of the afternoon napping. boo. the good news was, gramma and grampa (d's parents) were back in town after a week in costa rica, so i had a diversion from their tired crabbiness.