whenever i think "scrappy granny", i picture a little old lady, with a cane and a purse, who gets in fights on the street.
anyhoooo…
i finished my scrappy granny squares quilt.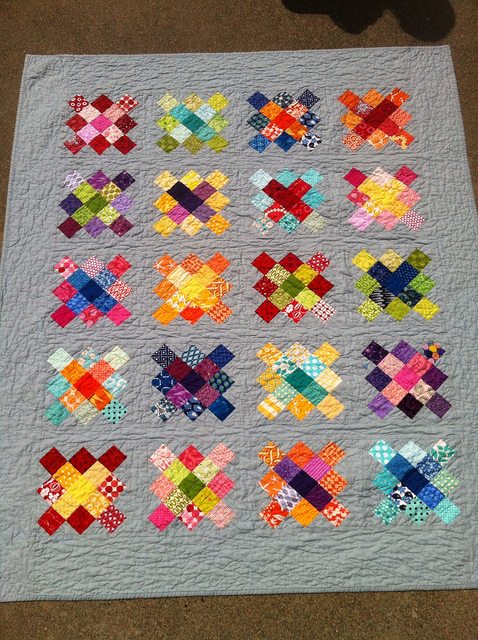 that is, my first scrappy granny squares quilt. because i still have enough 2.5 inch squares to make 28 more granny squares.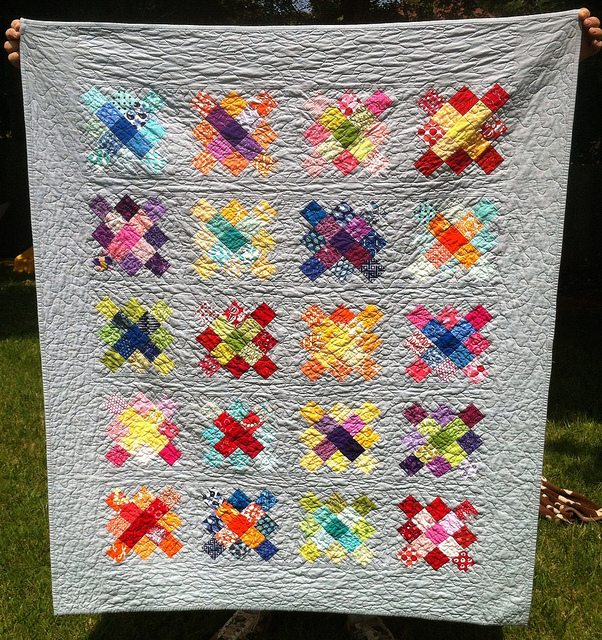 i picked up this awesome tula pink fabric from the little general for my backing: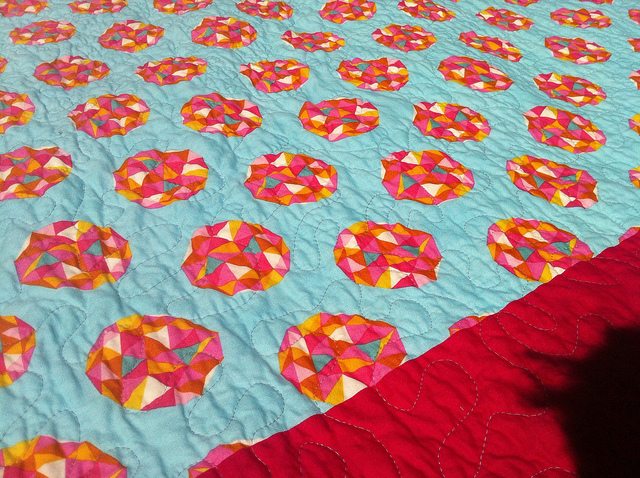 i free motion quilted it with a meandery squiggle type pattern. i <3 crinkles.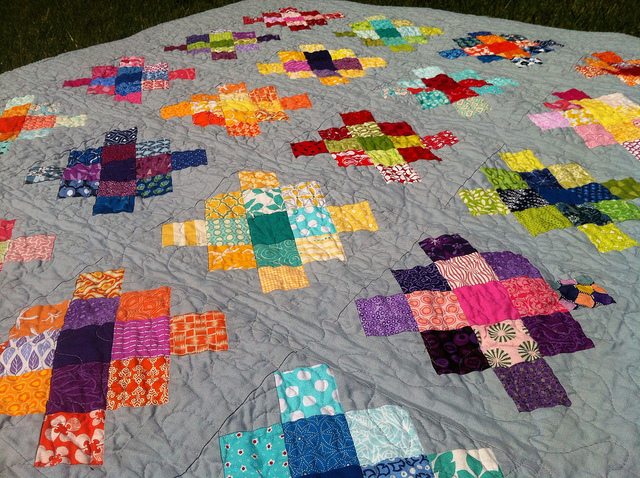 obligatory folded up shot. i bound it in gray for two reasons. a) i had just enough gray to make the binding and b) i thought there was enough color in the grannies. oh. and c) money…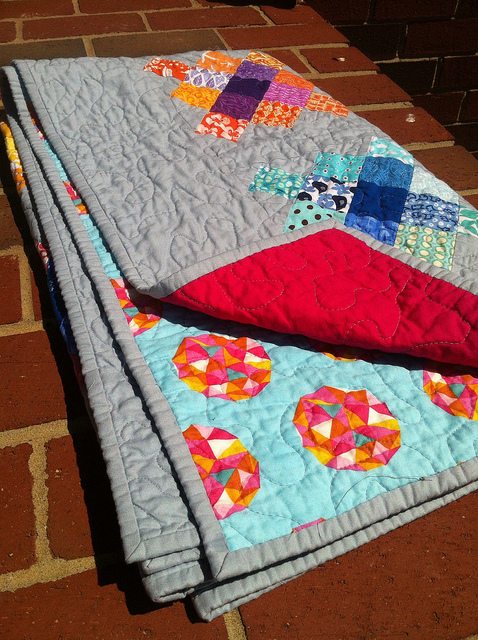 i wasn't sure who this quilt would be for when i started. well, that's a lie. i thought it would be for me because it was originally going to be huge (48 squares). then, i decided to make two smaller quilts. and i figured anna was ready for a quilt bigger than a baby quilt. so, it's all hers.
and she loves it.
at first she just crawled/rolled around all over it, like a cat getting ready to curl into a ball.
then, she rustled up her yo gabba gabba gang and had a tea party.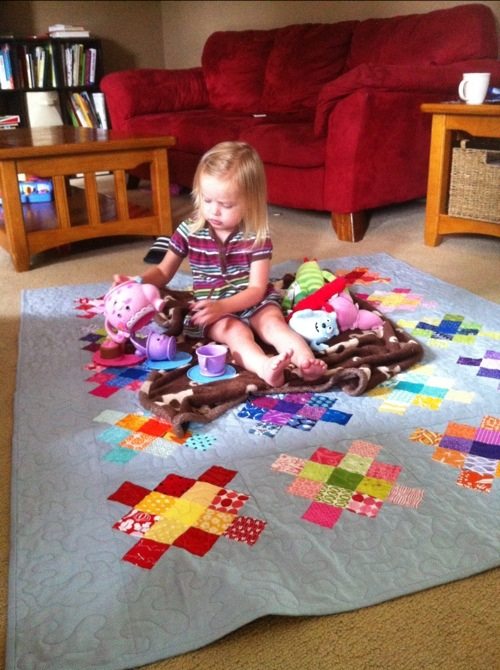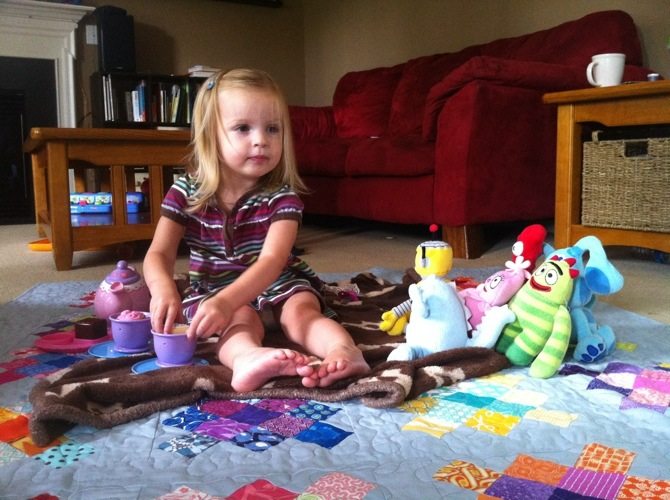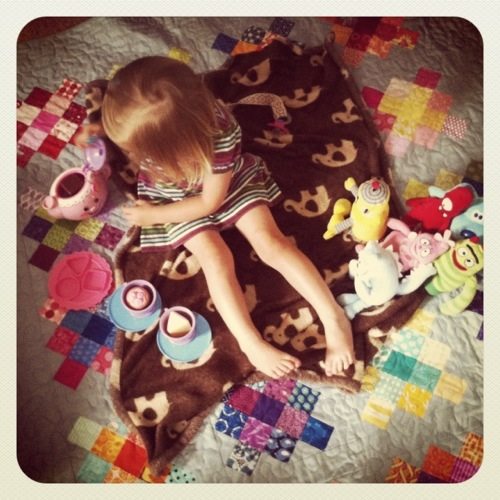 so, that's that.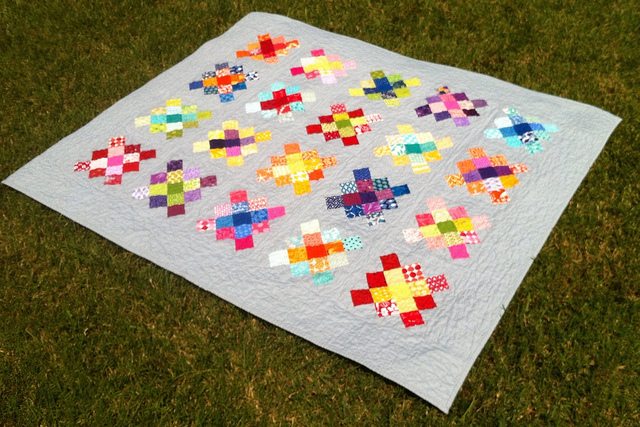 oh. and it's 52″ by 62″ for those that are interested in such things.