the fluffy baby chicks are getting big fast. they're getting feathery and are able to fly up and around for a few seconds. the lidkids were a little afraid of them at first, but are getting used to them. isaac still hates when they flutter about unpredictably, and runs away screaming. we are starting to see some different personalities in the chicks. crazy.
this black one is our favorite. it's a barred plymouth rock. she hops on my hand when i reach in to change food or water. and follows me around the yard. it's funny.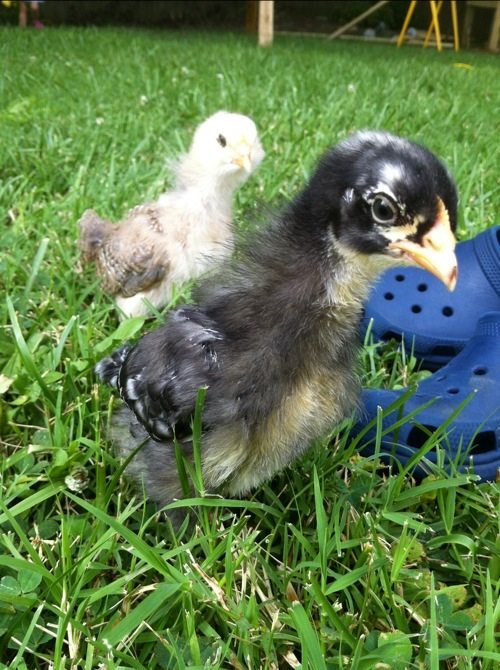 isaac has been working up the nerve to pick one up for a couple of days.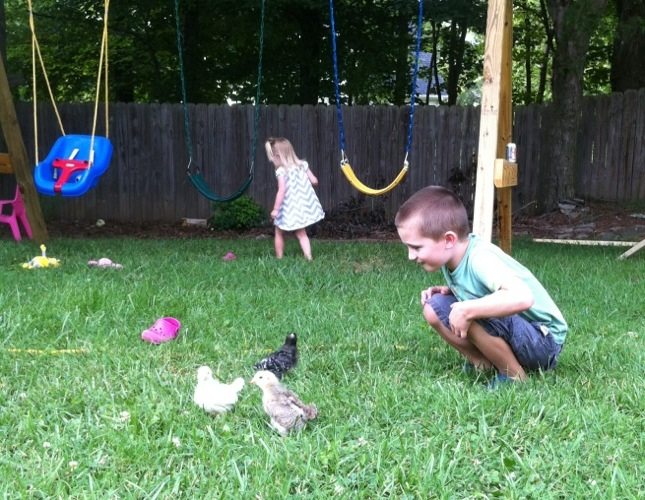 anna just swoops in and scoops them up. i think she's pretty gentle because they rarely squawk at her.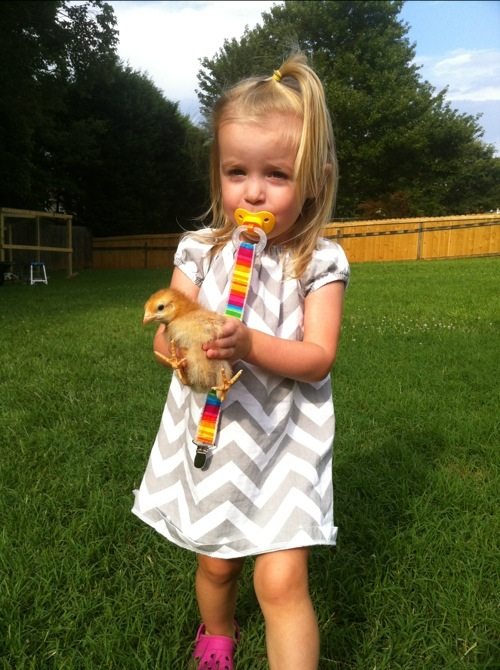 she's pretty proud of herself.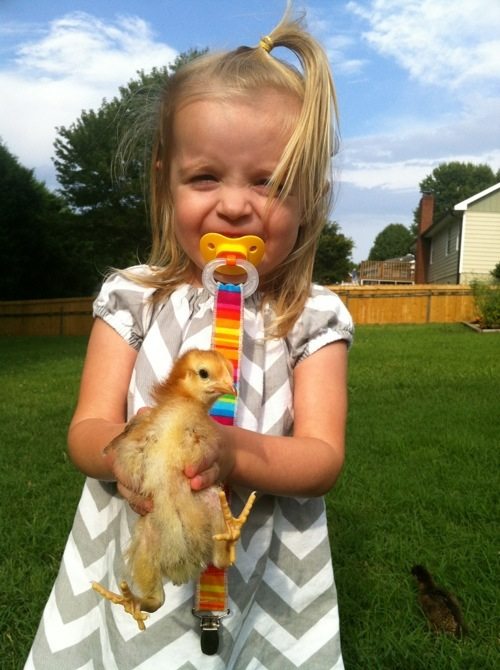 the yellow chicks (that will be white grown chickens, one white plymouth rock and two white leghorns) are the most, well, chicken. they run away from us, hate being handled, and aren't very fun. but, they'll lay lots of eggs, so they don't need a good personality. "our favorite" runs towards me when i start to take pics, so she's in the front of all the pics. ham.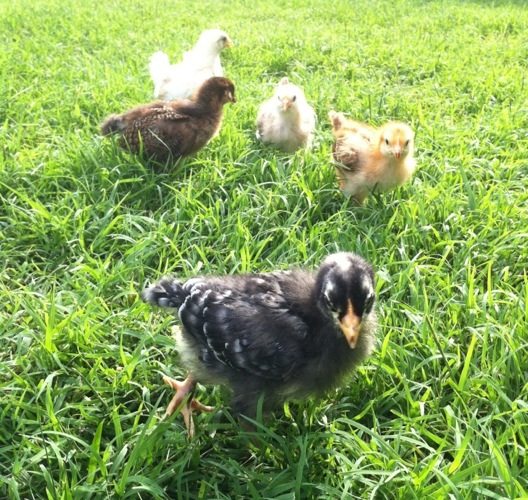 anna likes to make sure she holds each and every chicken. "now black".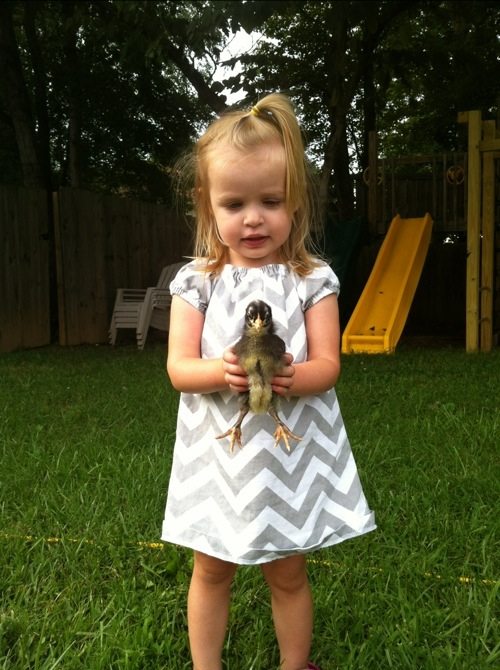 "now pink". we're working on colors. 🙂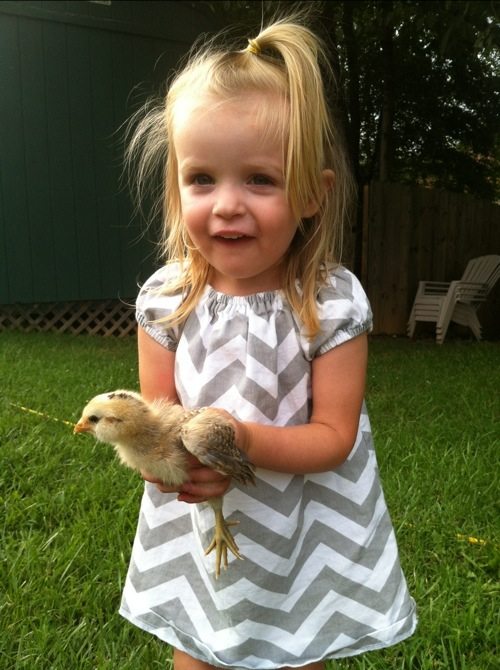 isaac is still working up the courage to pick one up.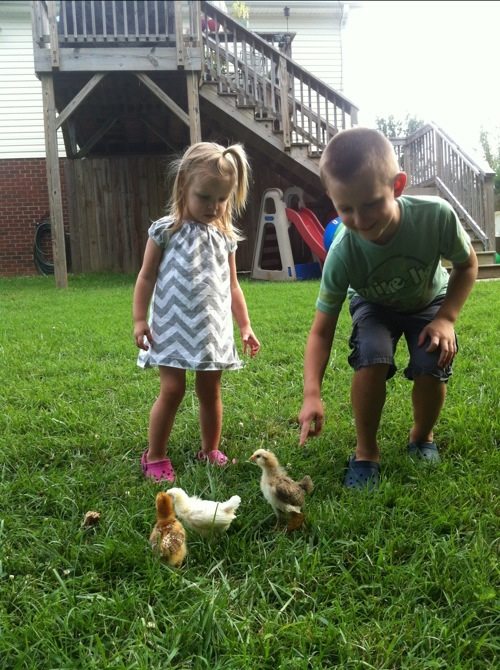 this brown one is another of our favorites. she's also friendly and doesn't mind being handled. i can't remember what kind she is.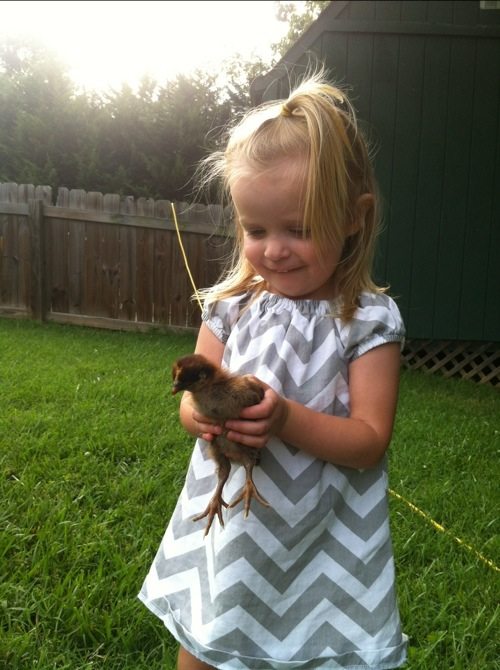 anna managed to catch a speedy "yeyyow" chick.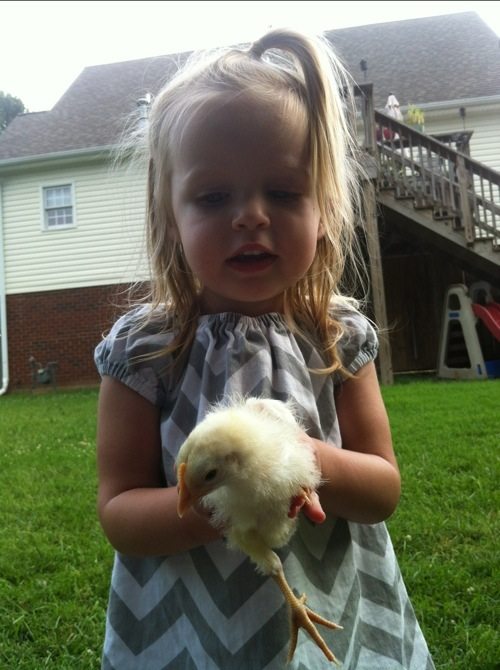 i also cannot remember what kind of chicken this one is.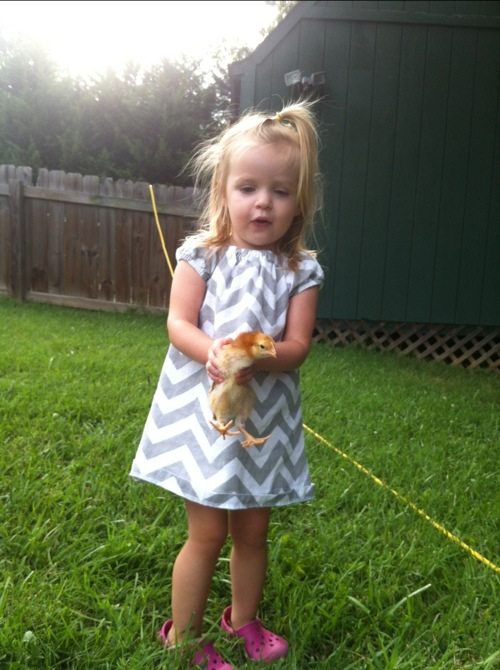 yay! ike finally held a chicken. he's pretty pleased with himself.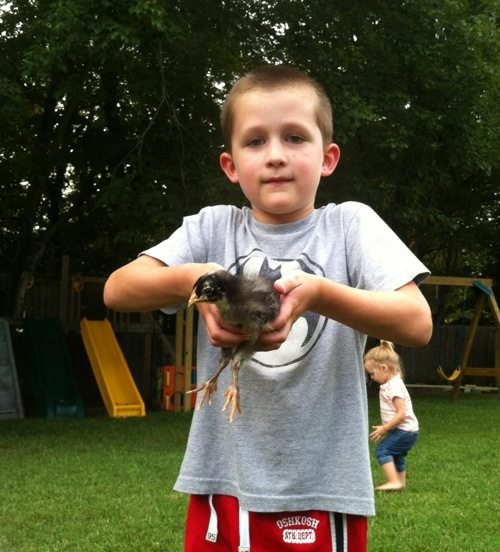 of course it's the friendly barred plymouth rock.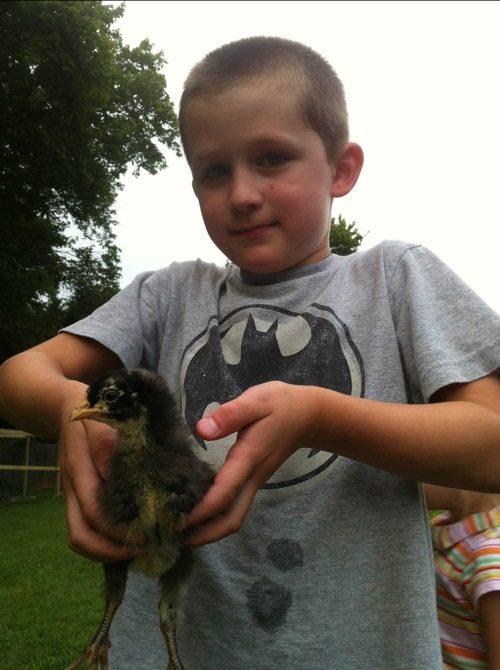 and finally, one shot of our two happy chicken lovers. 🙂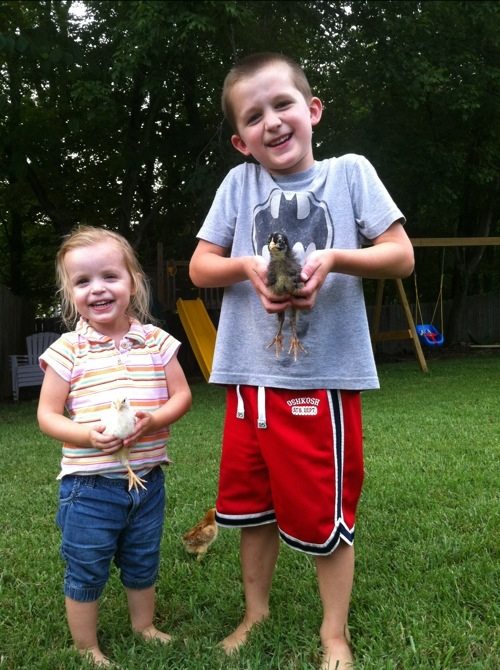 derek is making good progress on the coop. i should probably post pictures of that. maybe when it's done. in the meantime, we have the chicks crammed into a rubbermaid tub. i'm on a quest for a bigger (way huge) box, so if you know where i can get my hands on one, i'll probably make a trade involving eggs to be named later…