i have been participating in a little bloggy contest called 12 quilts in '12. (here and here, too). the goal (obvioiusly) is to make a quilt each month for 2012. i have been on track so far. i even won a little scrap bag of fabric and a ruler in january. anyone who enters all 12 months is eligible for a grand prize. i don't even know what it is, but i've completed 7/12 months, so i might as well keep going, right?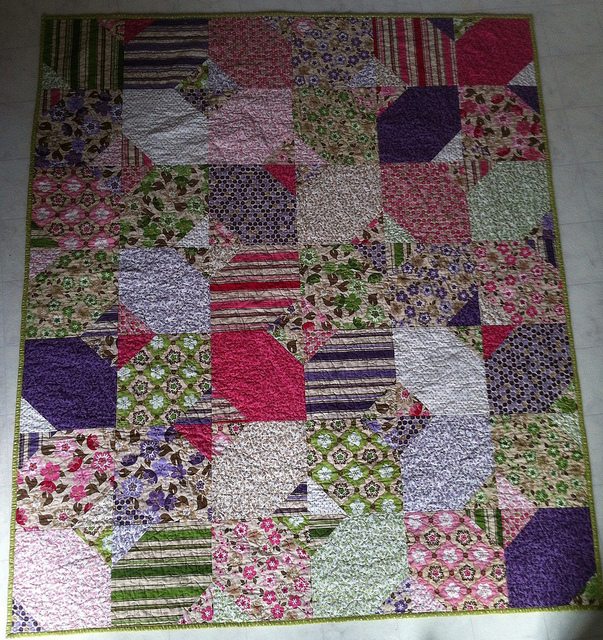 this month, i was down to the wire. i just finished binding this sucker yesterday afternoon. august has been crazy. two kids home all the time. my family visited. anna quit napping. there's seriously been a decline in my "me" time.
anyhow, this quilt is made from some fabric gifted/donated to me by my friend laura. i wasn't totally crazy about it for me and my style, but it's perfect for a quilt to be donated to the charity our modern quilt guild works with.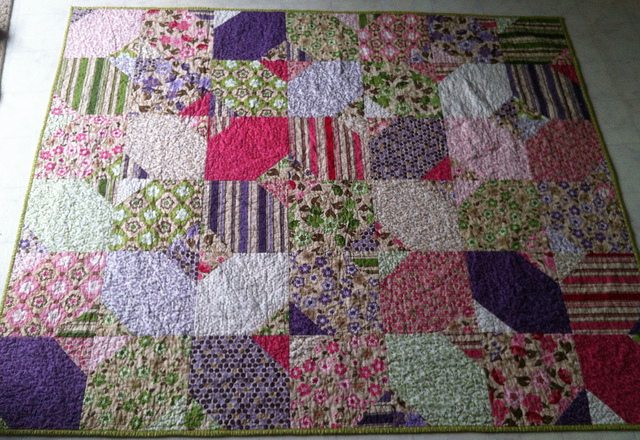 we are collecting up quilts for SCAN (stop child abuse now). so, this quilt will go to a victim of child abuse. probably a girl. :). i found a quick and free pattern online. used the donated fabric. the backing is a fitted sheet i bought at ikea for our bed, without taking into account our bed is a pillowtop and deeper than a standard fitted sheet. and the binding is a green polka dot that i had laying around. just enough, too.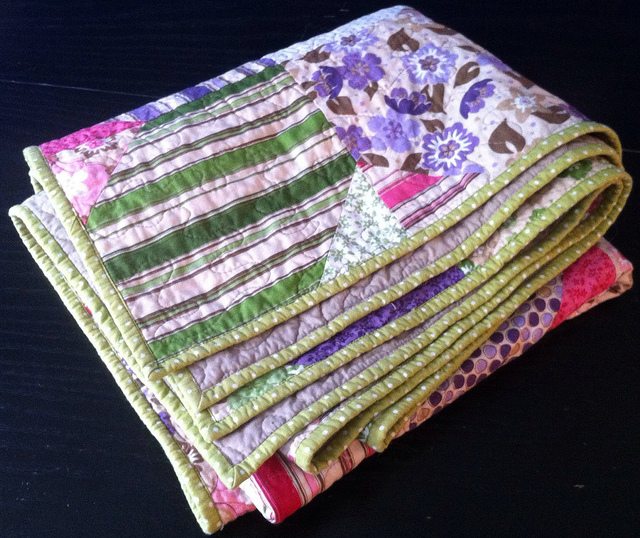 i quilted it with a plain old all over free motion meander. i'm not very adventurous. i ran out of thread halfway through and switched to a slightly darker color, but i don't think you can tell. i wasn't going to wait until i got to the store for more. anna was actually napping for a change, and i wasn't about to waste that time on something else.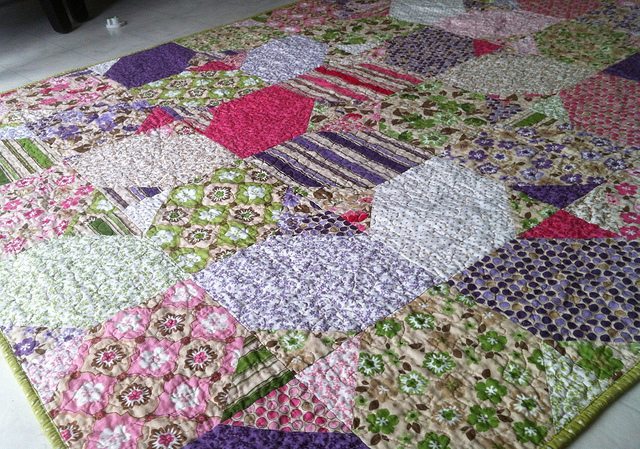 so, that's that. month eight. done. four to go!