came out of my cake hiatus to make some seussian cupcakes and a cake for a baby shower that my college roommate was throwing for one of her friends.
i am pretty happy with how these all turned out.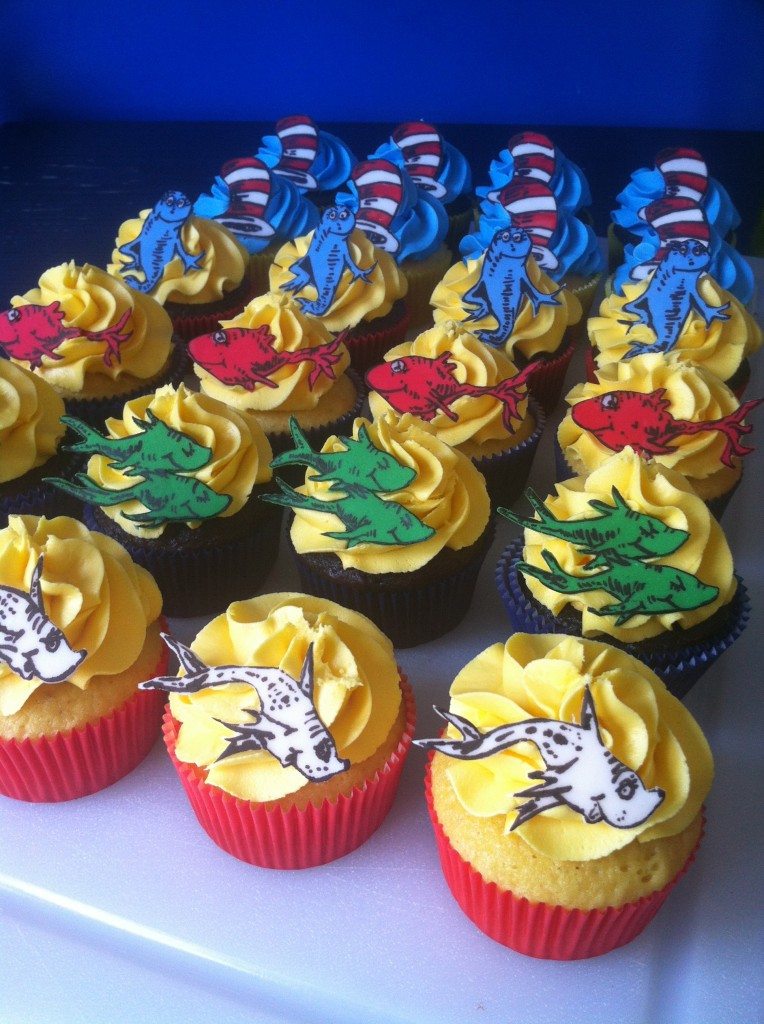 i cut each one out of fondant with an exacto knife and then used an edible marker to outline and fill in the shading and sketching that give the dr. seuss look and feel.

more pictures of the cupcakes.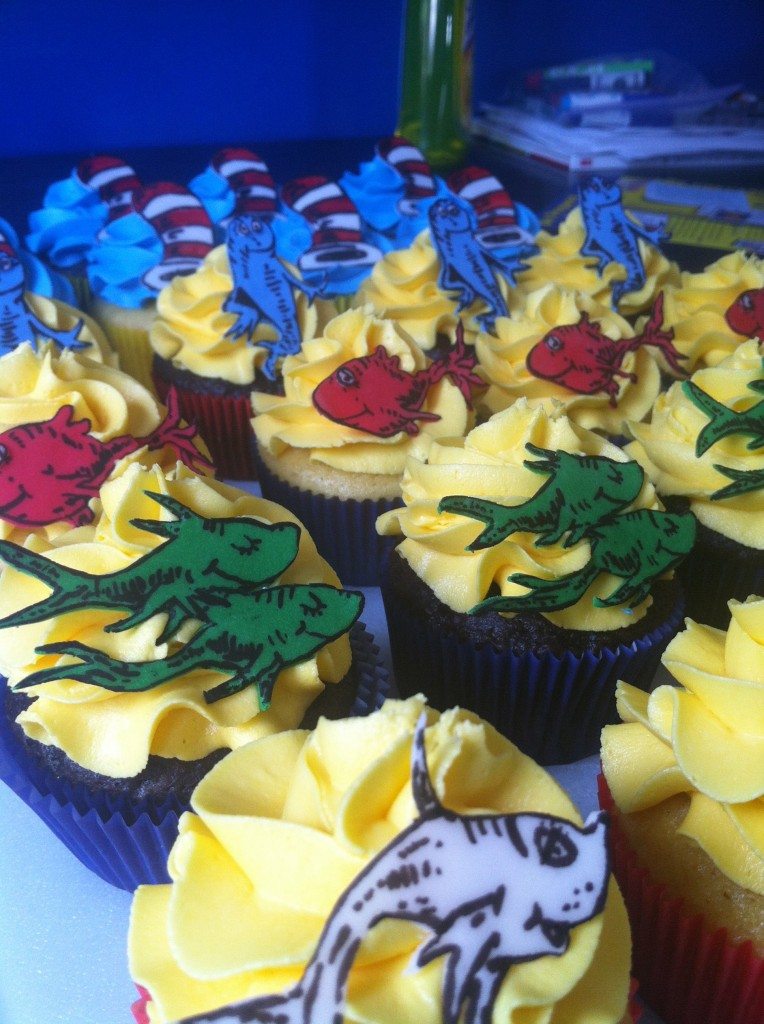 and more.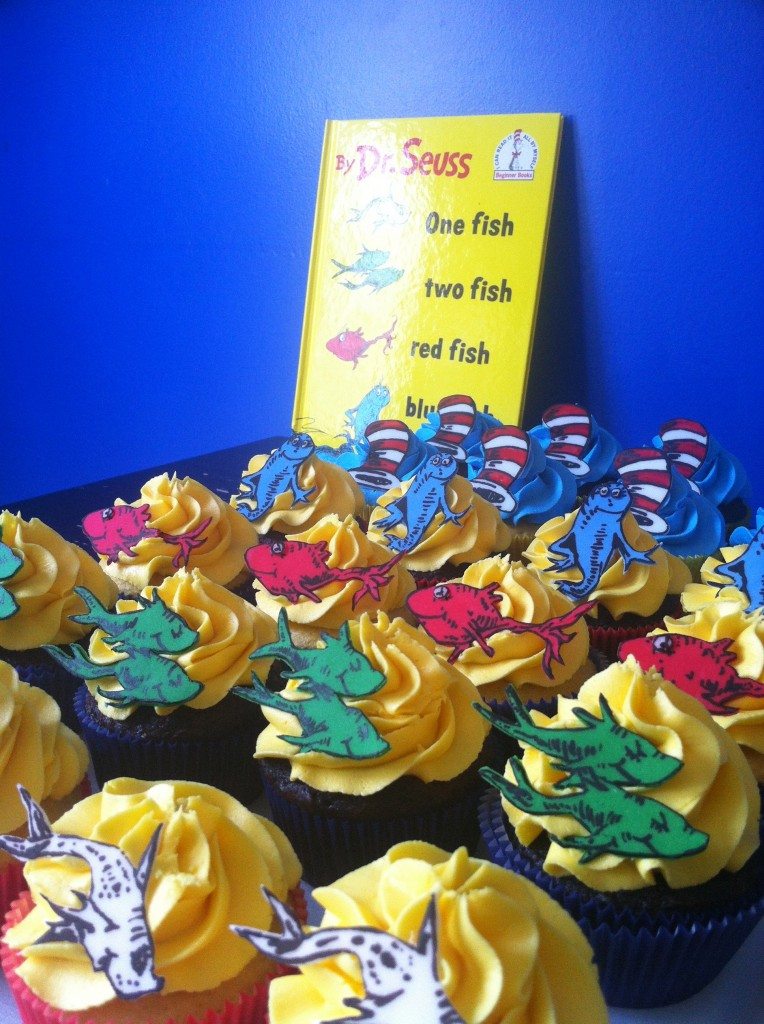 finally. the cake.
the theme was "new fish", as in "old fish, new fish" and this is a picture from the book. same techniques. fun.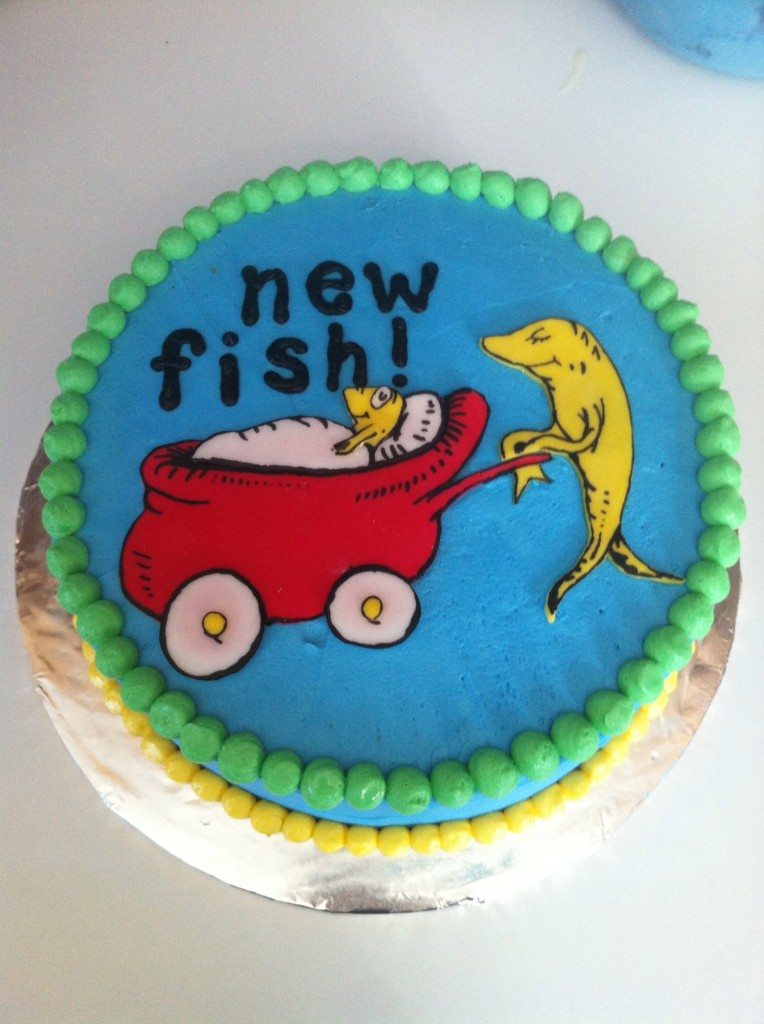 ok. that's that.