so, here's how it went down:
i started quilting around when anna was born. i'm always late to the party on some fabric lines that i can't really seem to embrace when they first come out. anna maria horner fabrics have been on that short list. when i saw field study, i knew that i wanted to make sure that i didn't miss out again. so, as soon as the little general got them in, i raced over to purchase a quarter yard of (almost) all of the fabrics. (seriously. i got there and they were still in boxes and i helped unload.)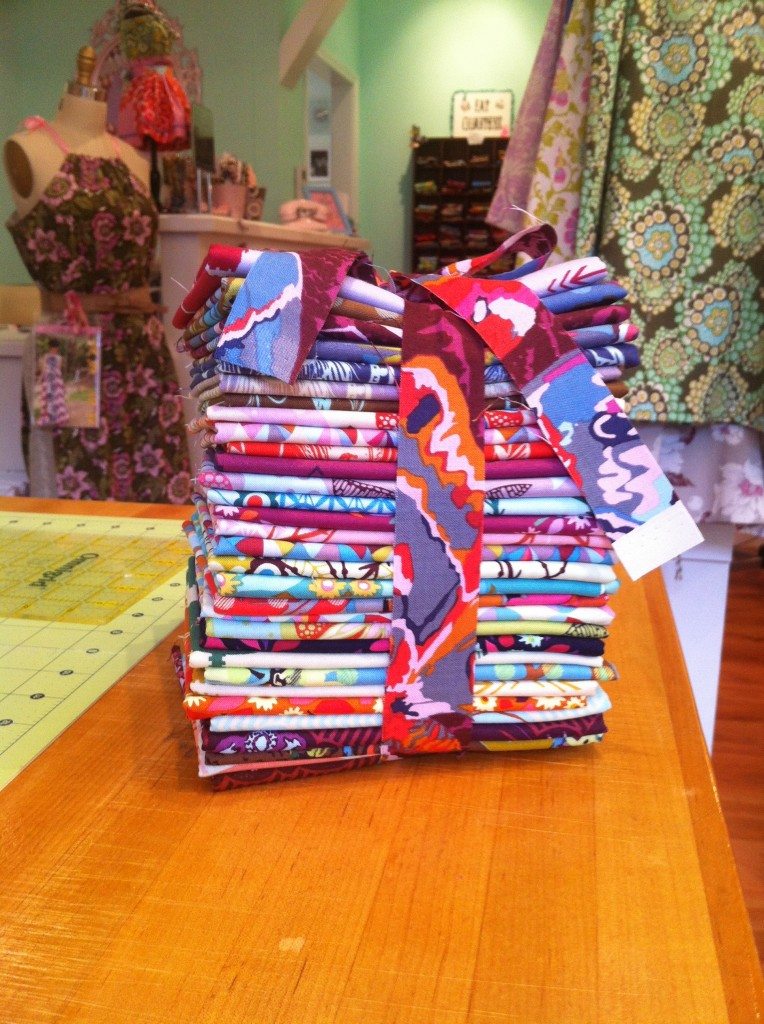 i left out the four leopard prints. i wasn't really on board with them. yet.
i love all the fabrics so much and some of them were large scale, so i really just wanted big patchwork squares showing all of the fabrics. i will use the scraps to cut up into smaller pieces. maybe. 🙂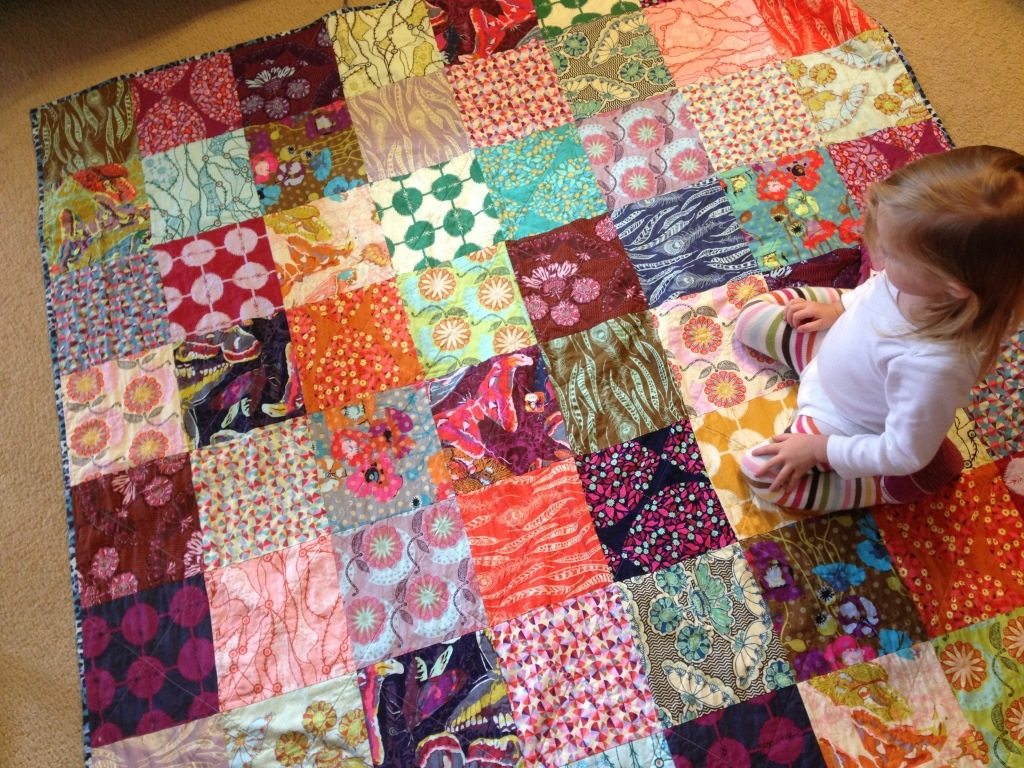 we are having a hard time deciding who gets to have this quilt. at first, i wasn't sure if it was for me our would be a giveaway quilt. but, both of my kids have since attempted to lay claim to it.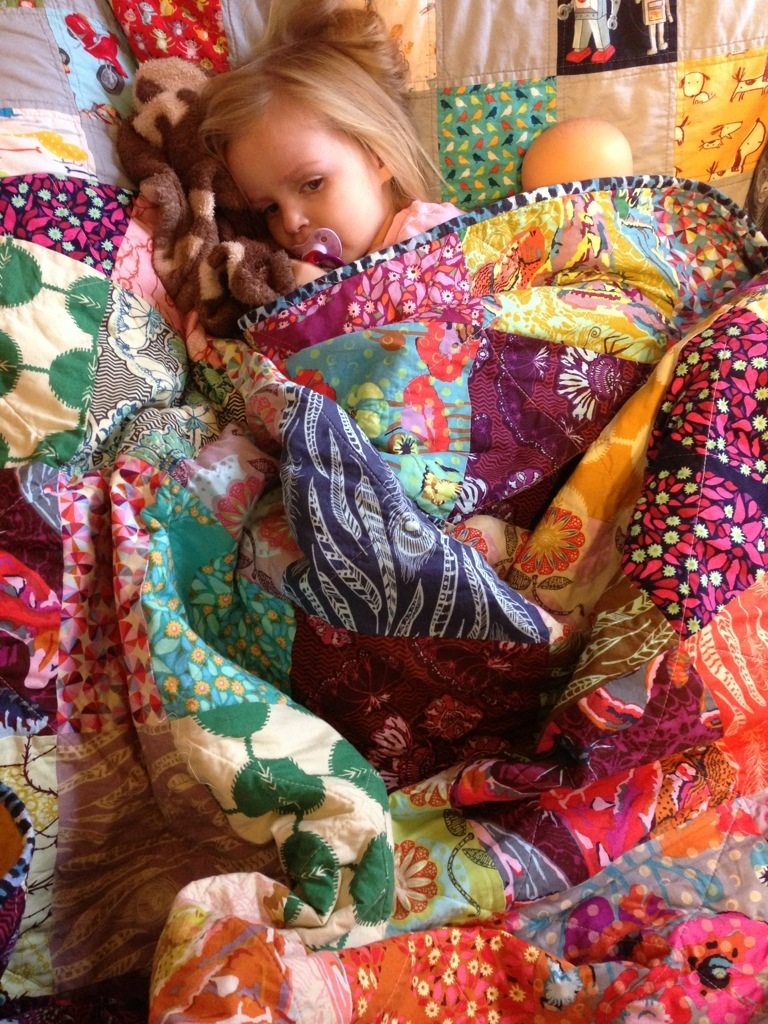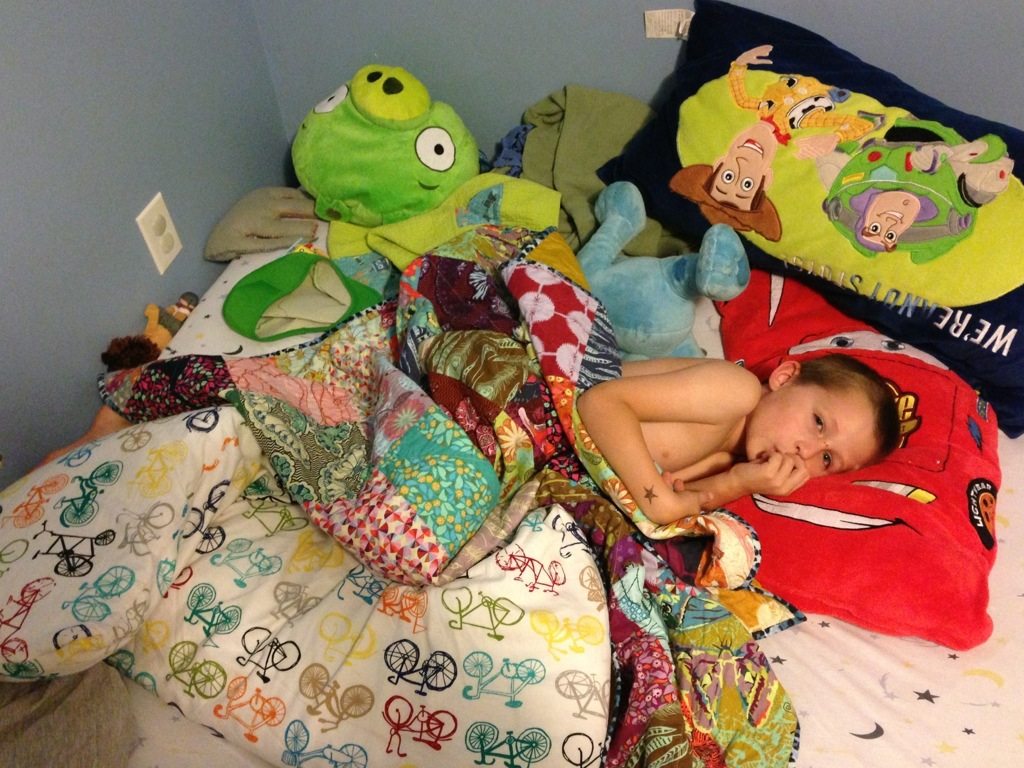 i quilted it with pale pink thread with plain diagonal lines. again. i was all about the fabrics. so is anna.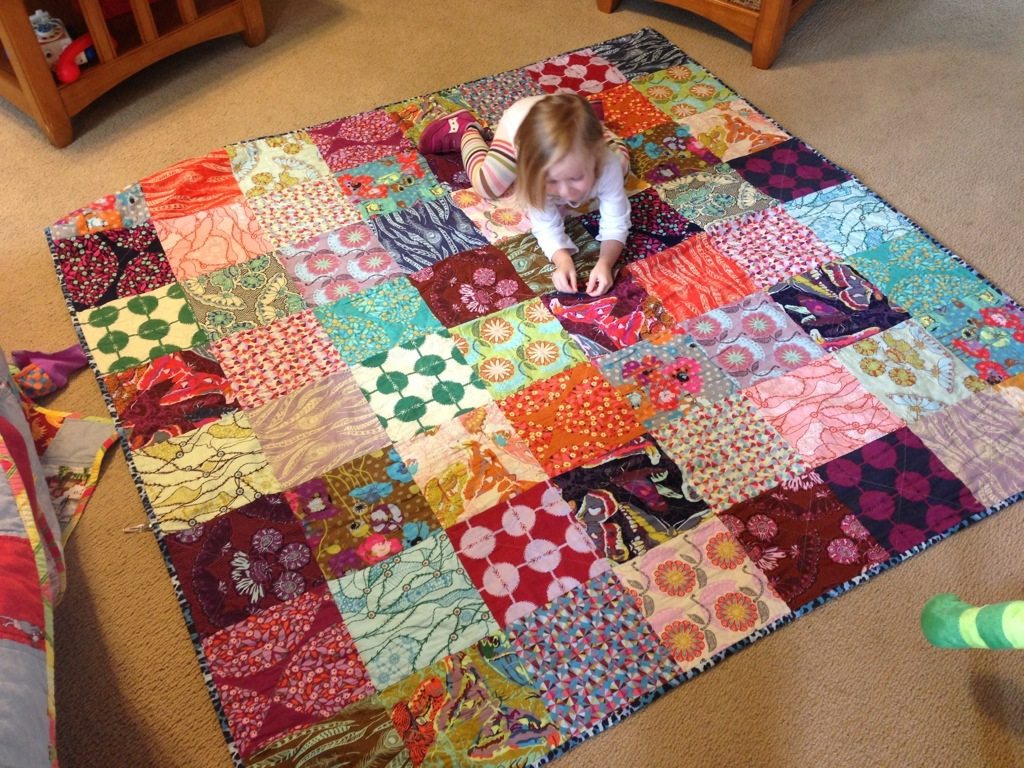 i actually decided that the leopard print (just one of them) would make a great binding. and i chose a mustard-y yellow solid for the back.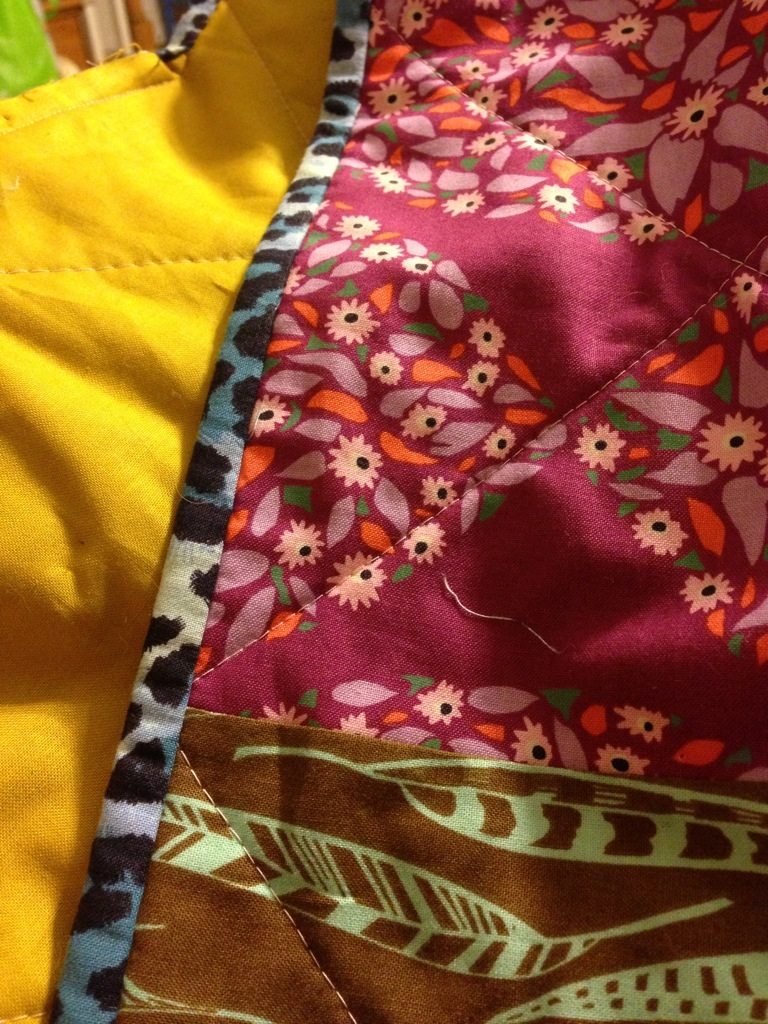 it's 64″ square. and that's all for now…