i'm baaa-aaaack.
more tales of our adventures in western new york. i think i'm on wednesday. we spent the night at les's. and my mom had a training thing in buffalo in the morning, so when she was finished we kidnapped her and made her go to vidler's in east aurora for some old timey five and dime shopping fun…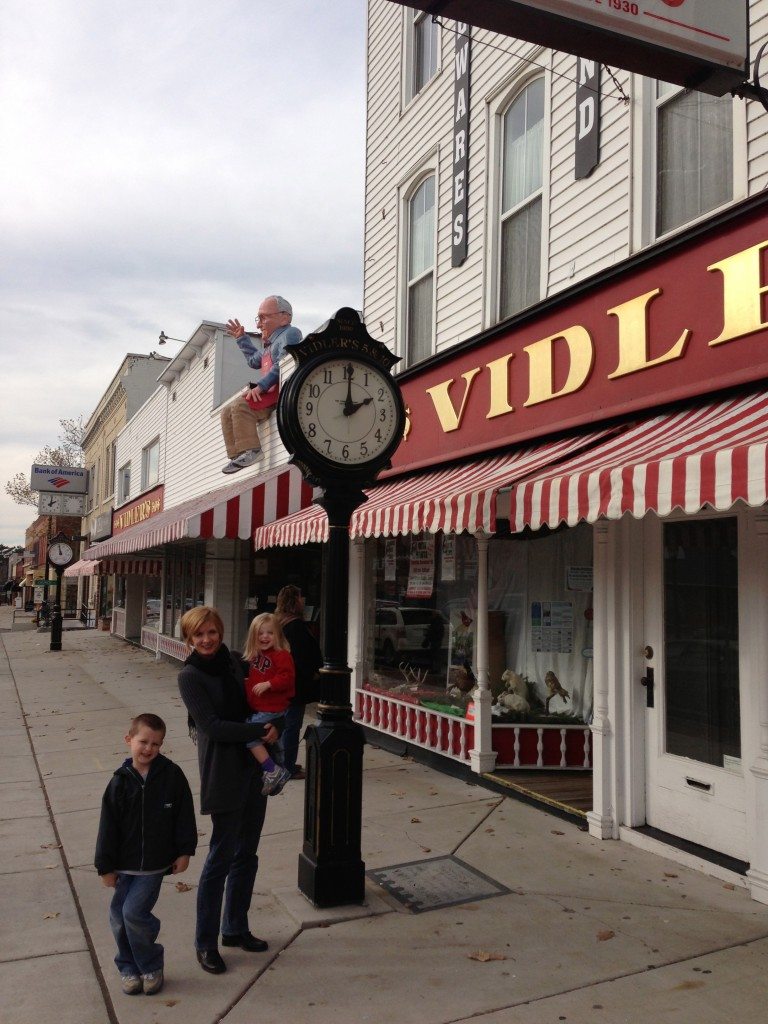 shortly after this picture was taken, isaac and eliot would be reprimanded by the meanest novelty store worker in history for playing with the toys.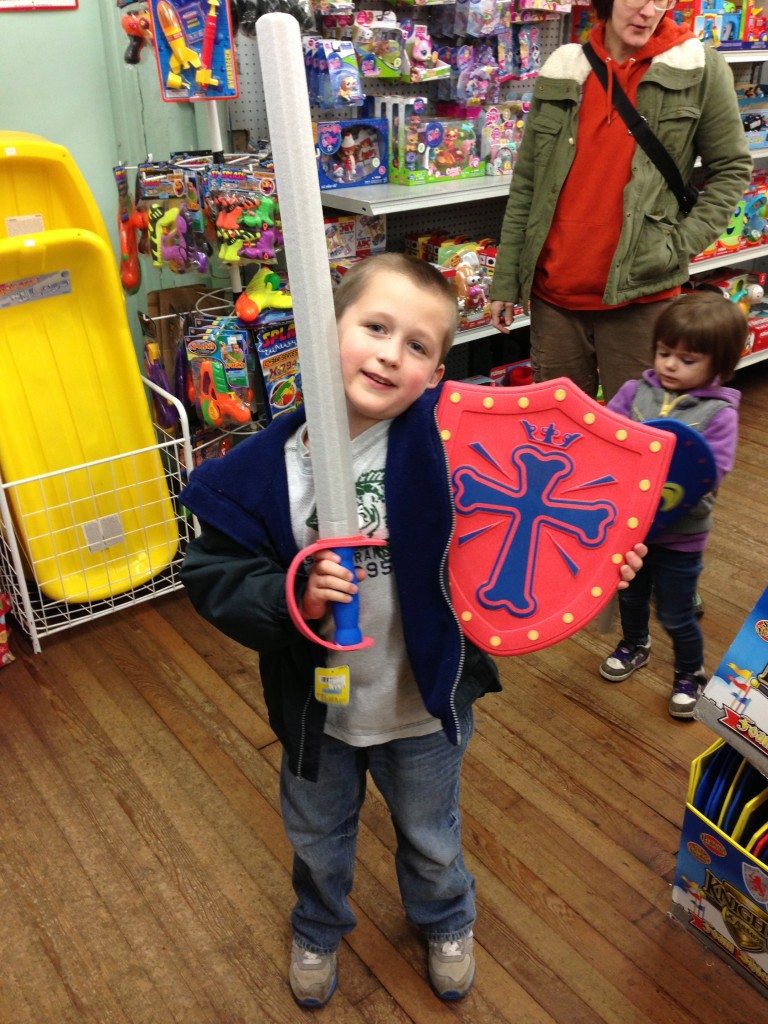 we wound up purchasing some candy, a gift for derek's mom, a connect the dots book (ike's new most favorite possession in all the world), some mini cookie cutters (a buffalo!), a fake $100 bill that grows in water and a whoopie cushion that wouldn't survive the evening. i was very tempted by this boondoggle display. reminded me of ymca camp arthur g. hough.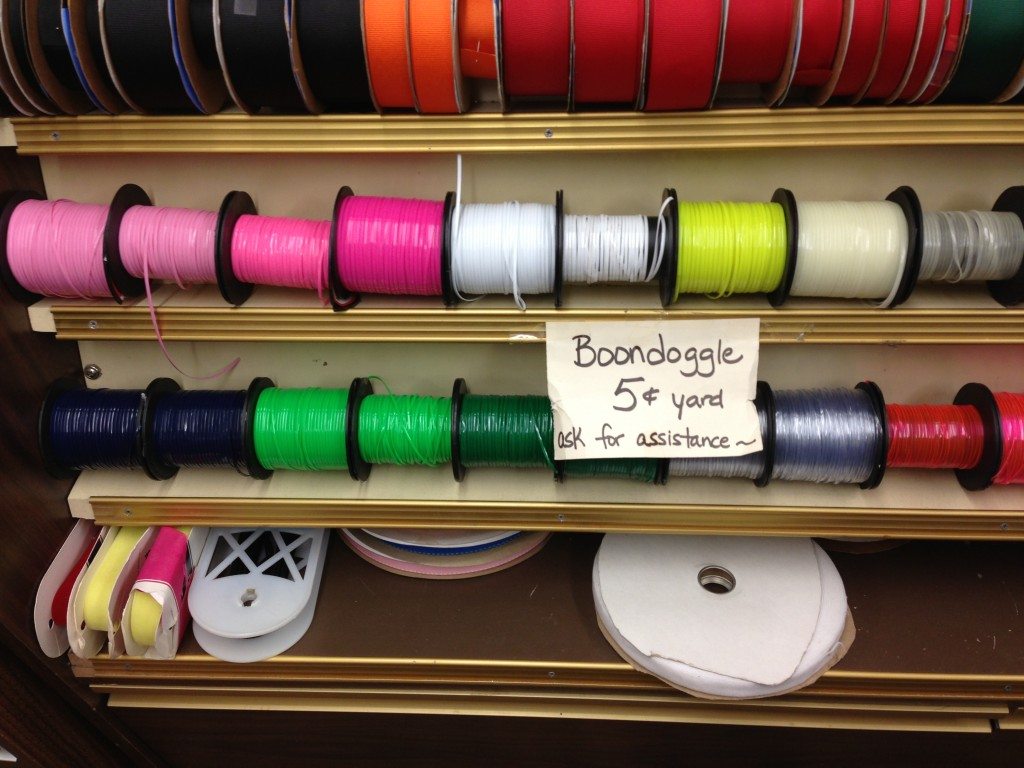 (and somehow, over 25 years later, it's cheaper?)
next door was a cute little cupcake shop that we descended upon. it was pretty fancy and the only other people inside were about 8 businessmen. suckers!
the cupcakes were ENORMOUS and delicious looking…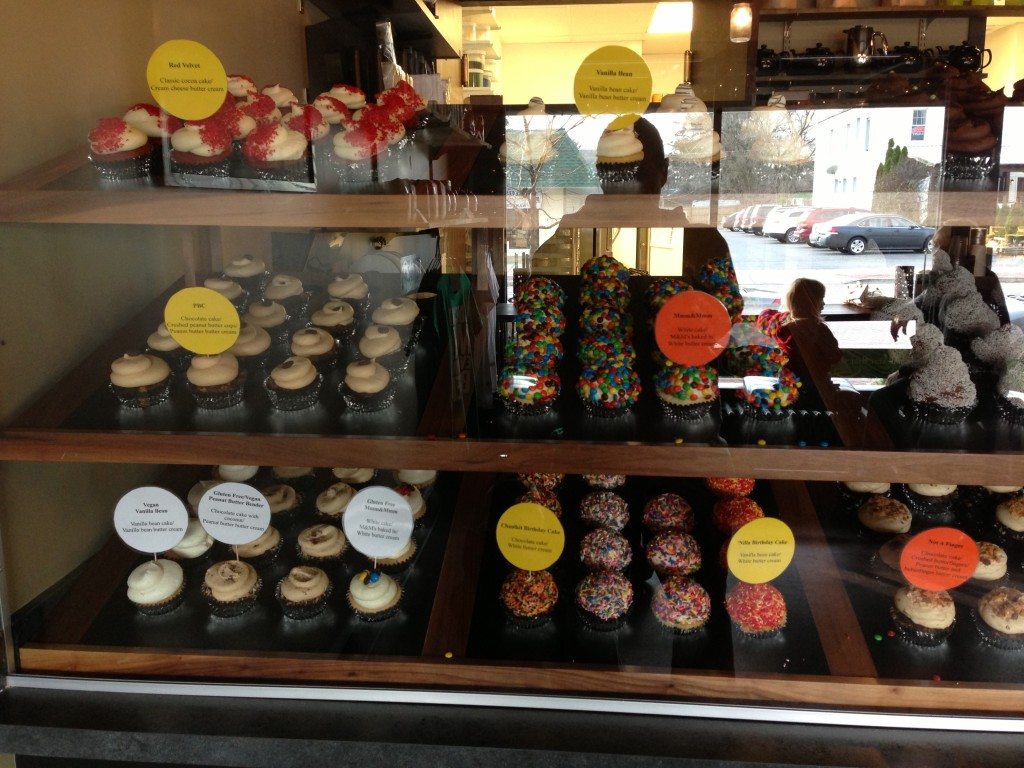 we each ordered one and then waited, while they were artfully prepared for our eating enjoyment.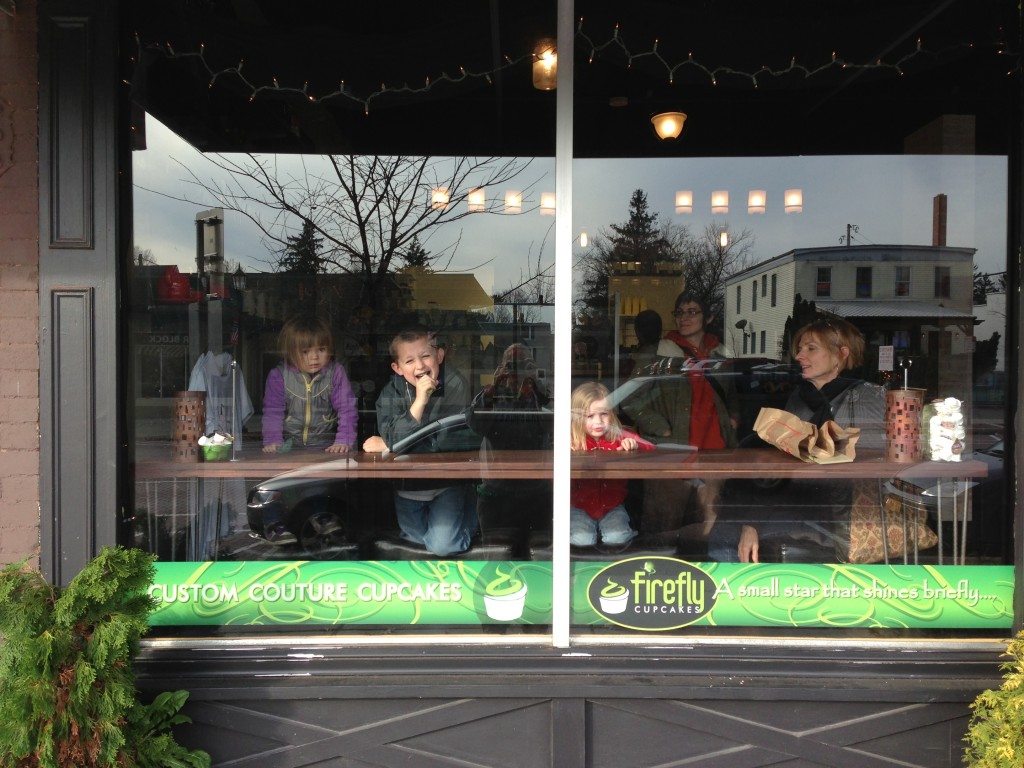 seriously. gourmet.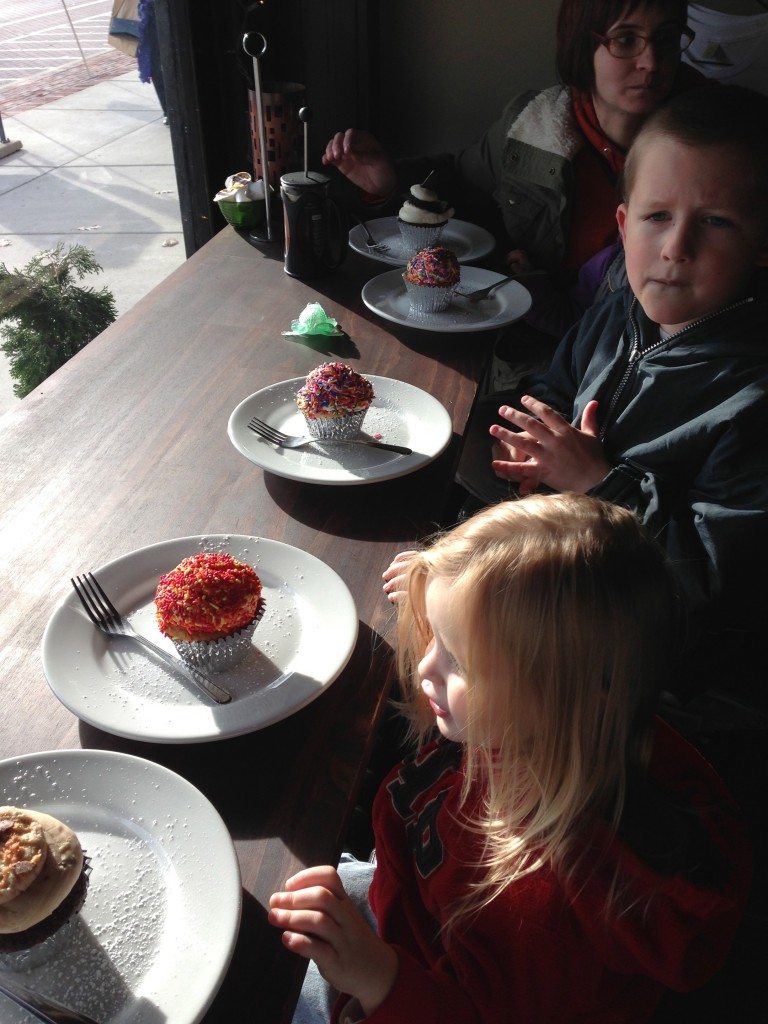 digging in.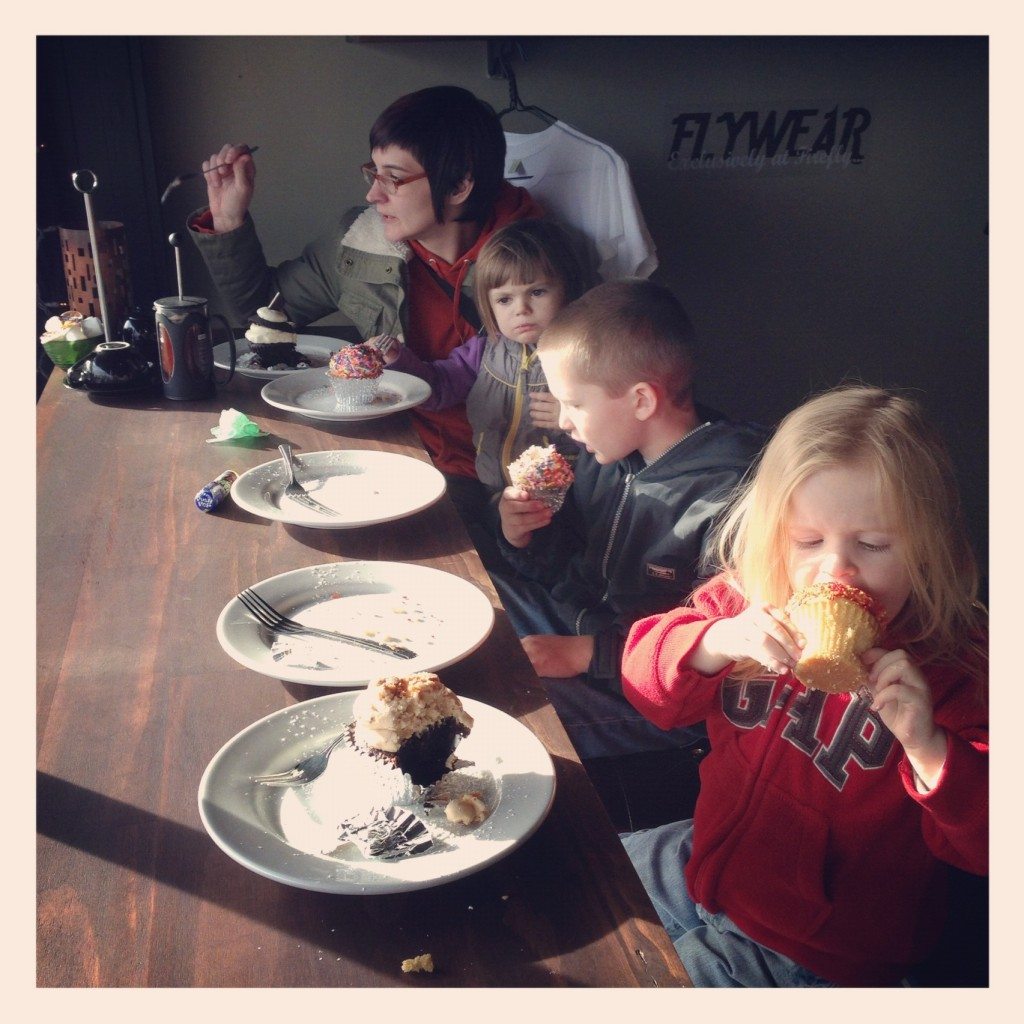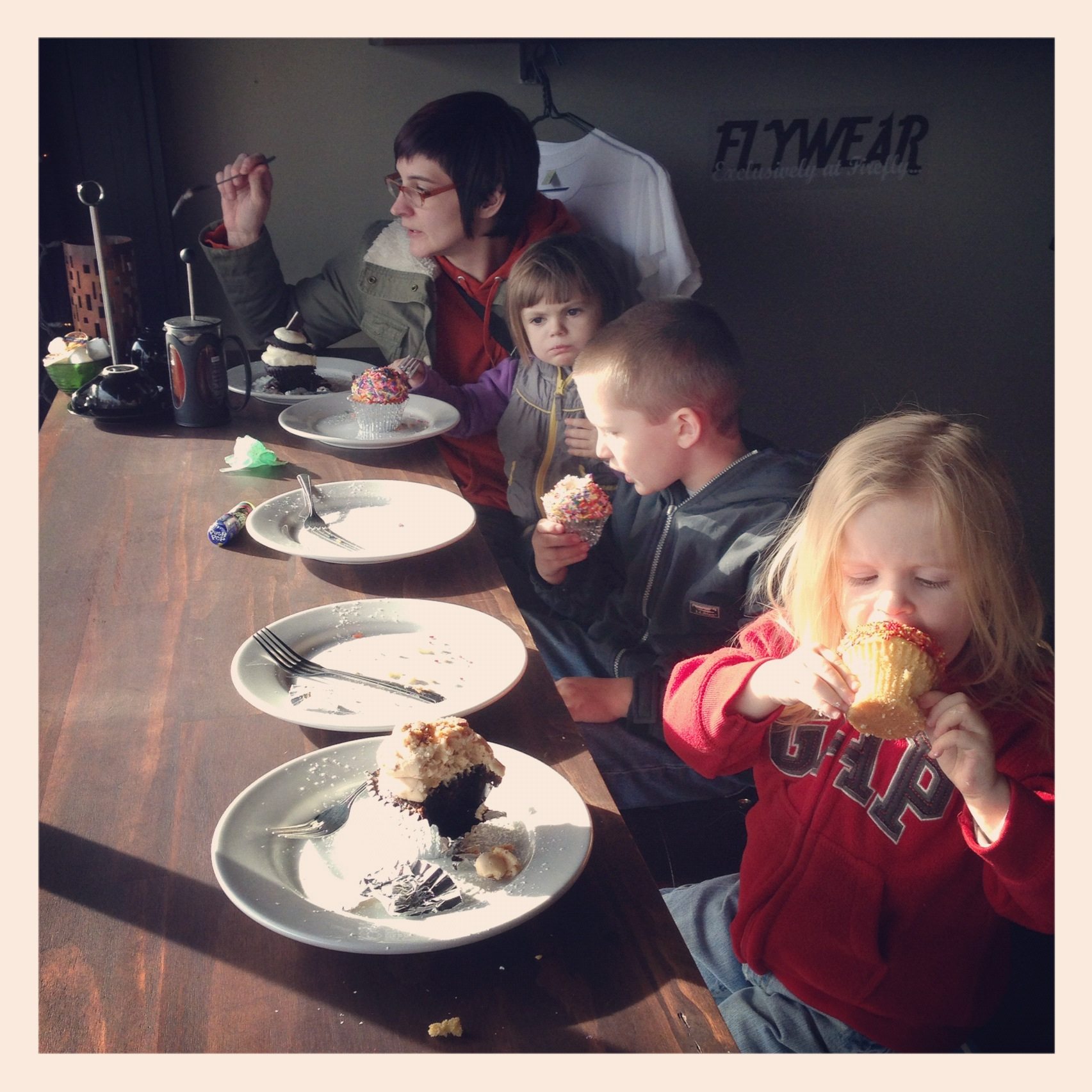 suddenly, anna had had all she could handle, and began a sweet temper tantrum, so we packed up our uneaten sweets and hightailed it back to buffalo. dropped off leslie and eliot and made our way back to batavia.
after dinner, we took the kids to visit my grampa at the v.a. hospital. it was kind of sad, since the last time we visited, they were technically still living "independently". the kids were sweet to him and even though he couldn't hear a word they were saying, he really enjoyed the visit. makes me miss my gramma. 🙁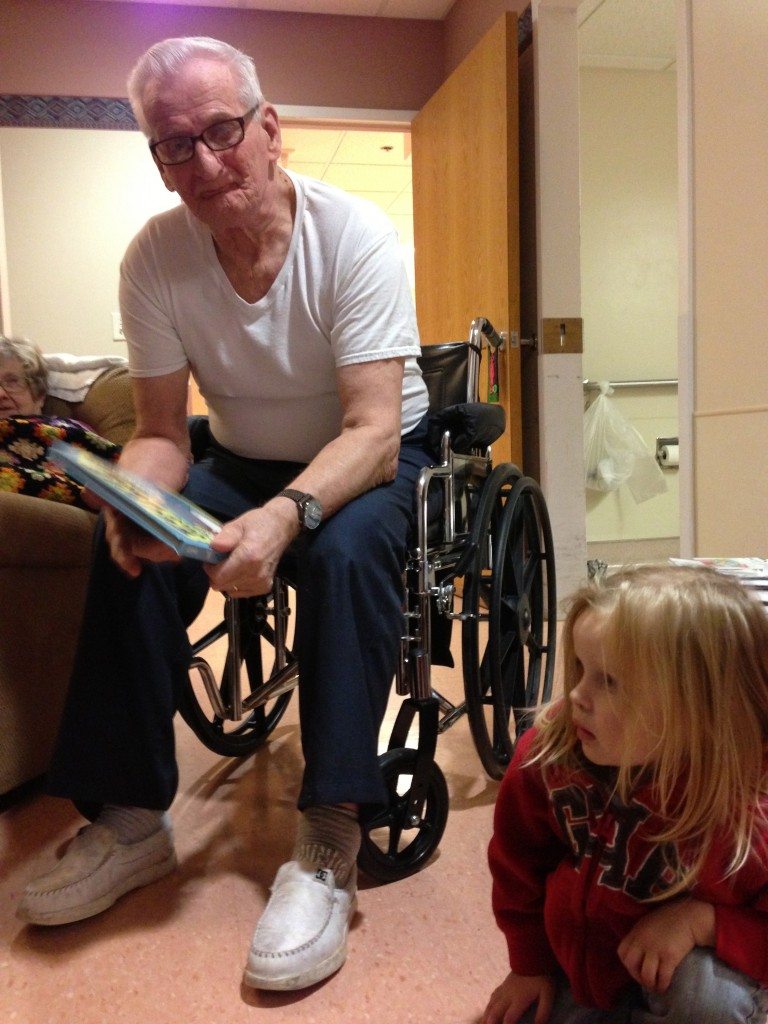 they each gave sweet hugs goodbye.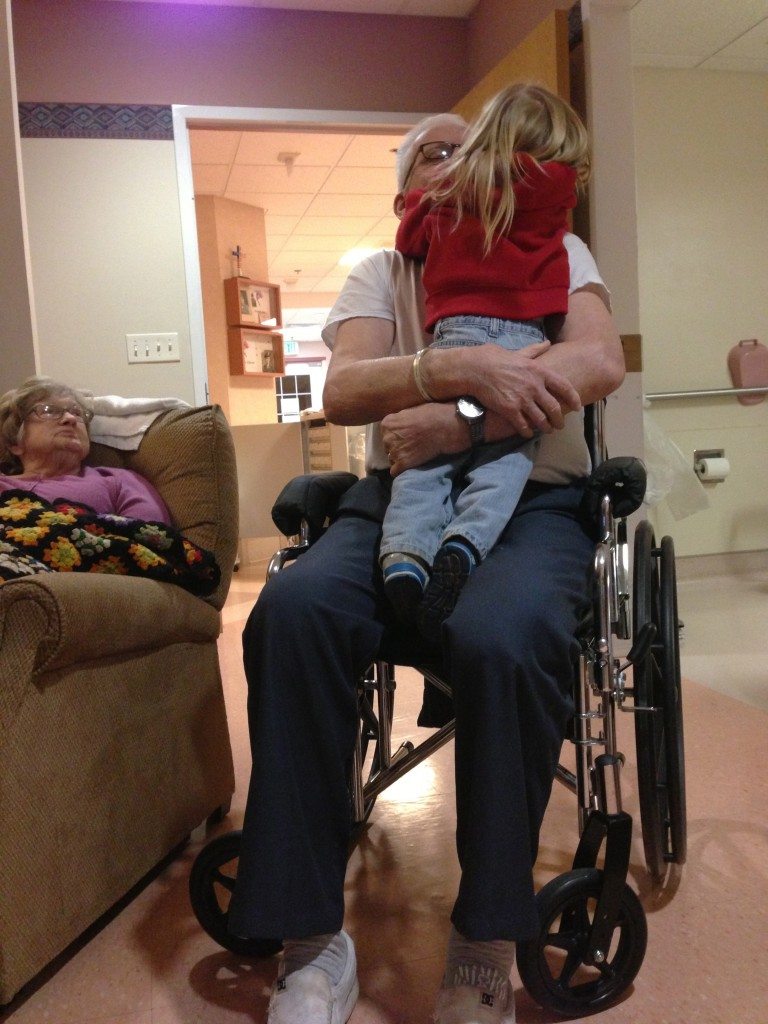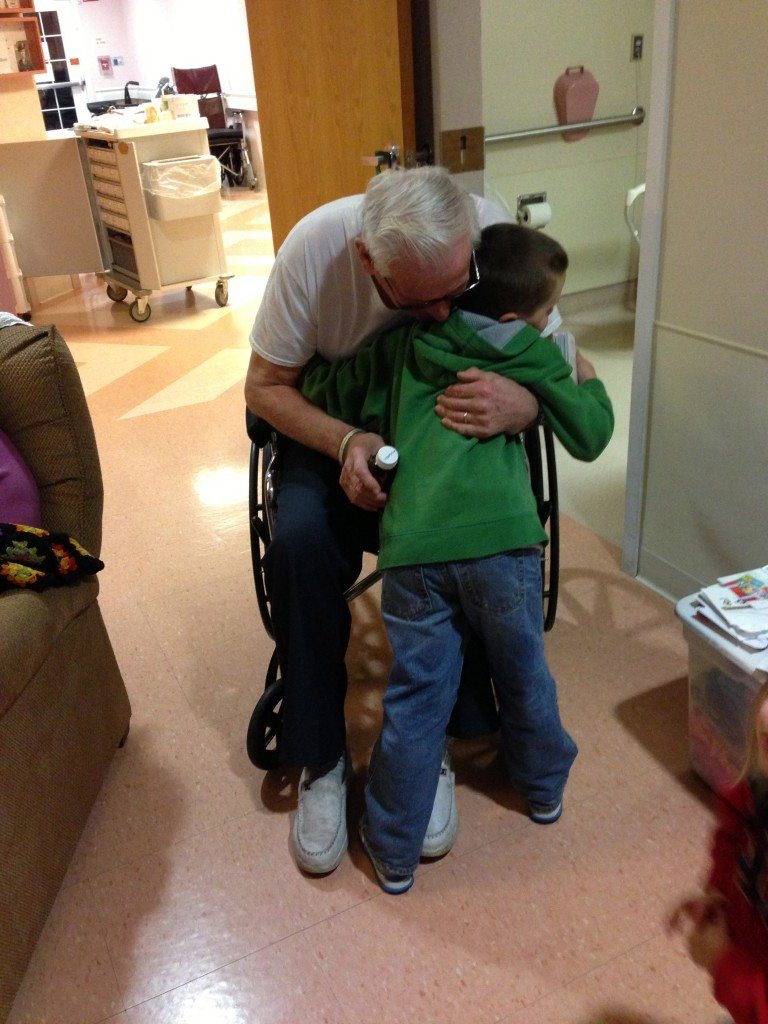 and we headed out and called it a night.
the next day, my mom worked in the morning, so we visited with julie and her isaac and, this time, her anna too. the isaacs snuck off and watched some netflix.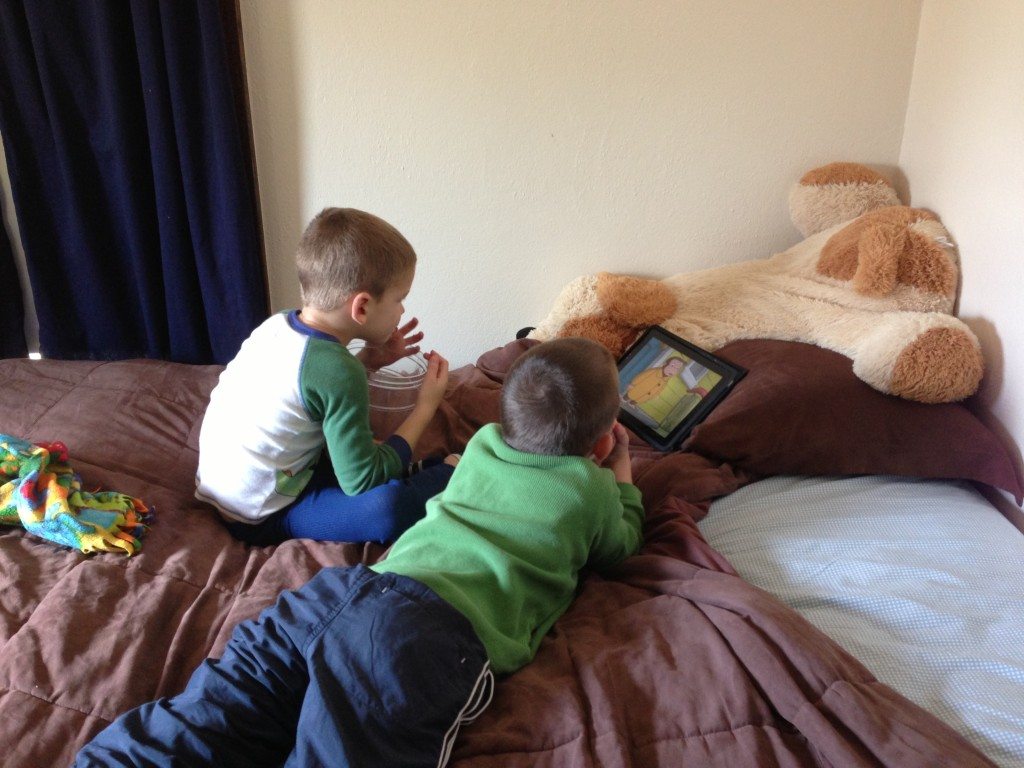 we decided to get the kids out and about so we went to the old robert morris school playground. another sad reminder of batavia-past. there used to be three elementary schools that fed to one middle. now, robert morris is closed and one of the others is now for pre-k through 1st and the other is for 2nd-4th grade. anyhooo… there was an empty playground and we used it.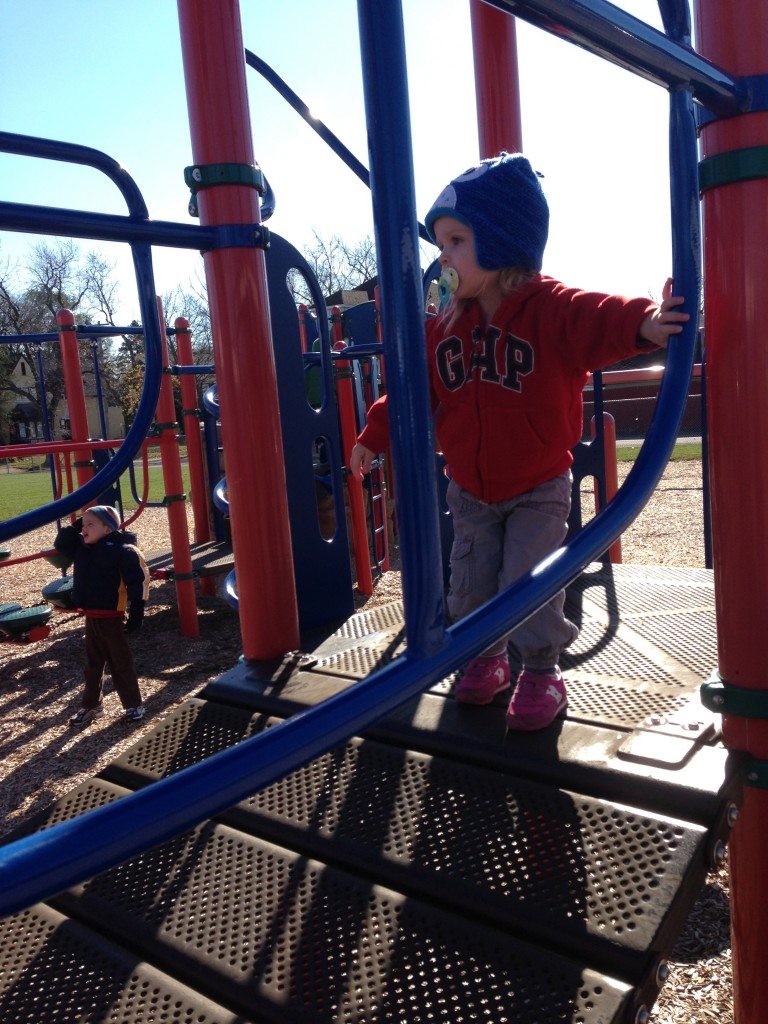 across the street is the my high school's football field. "home of the blue devils". looks exactly how i remembered it from 1990-1994. so many memories.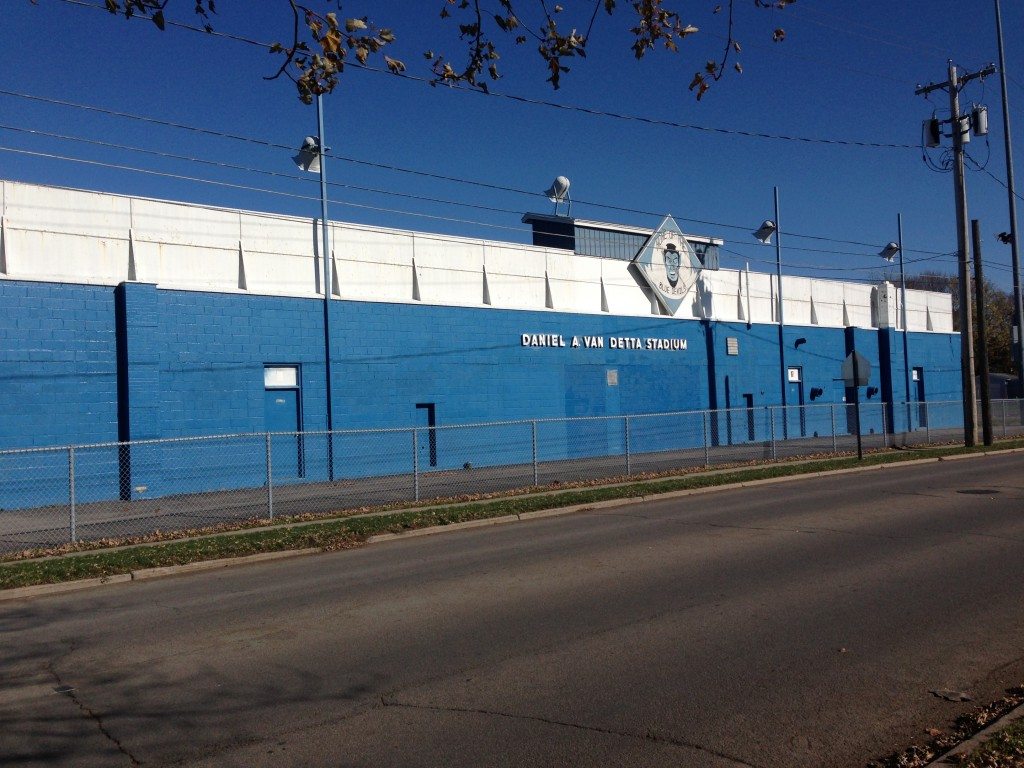 we met my mom for lunch at pauly's pizzeria. the kids became instantly absorbed in dora the explorer playing on the television. we ate delicious pizza. too much. and then, pauly brought out two massive baskets of fried dough. it's impossible to stop eating that stuff.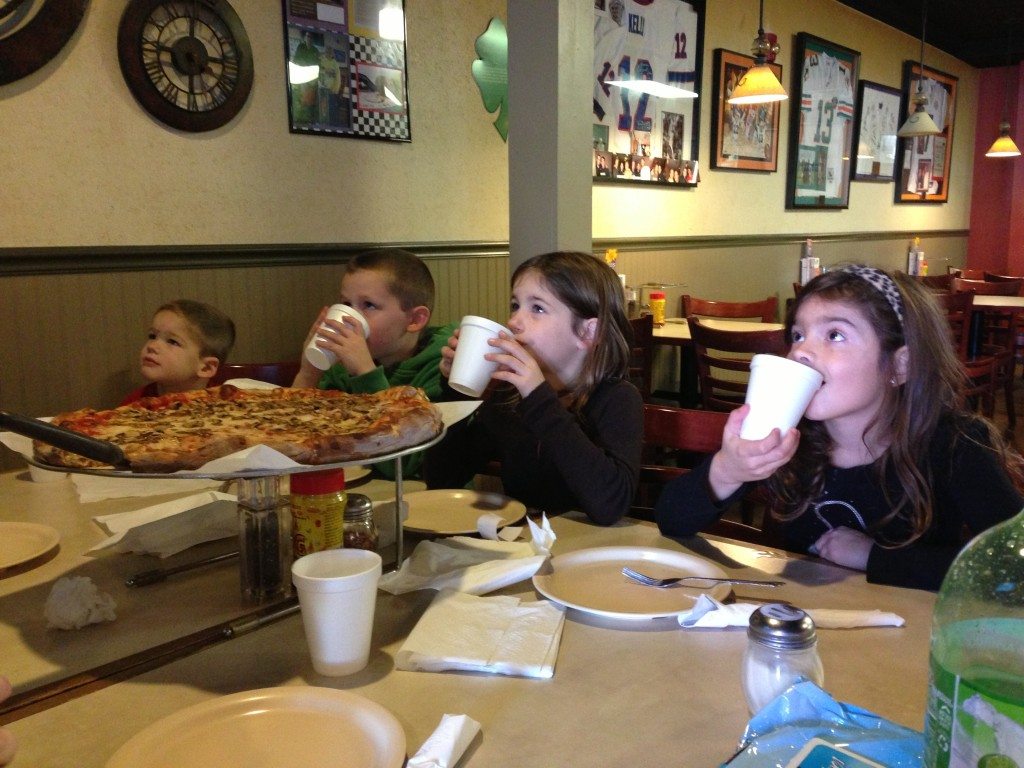 we lounged around for the afternoon and then headed to adam miller toys to pick up something for the kids "from derek" who was at home, missing them.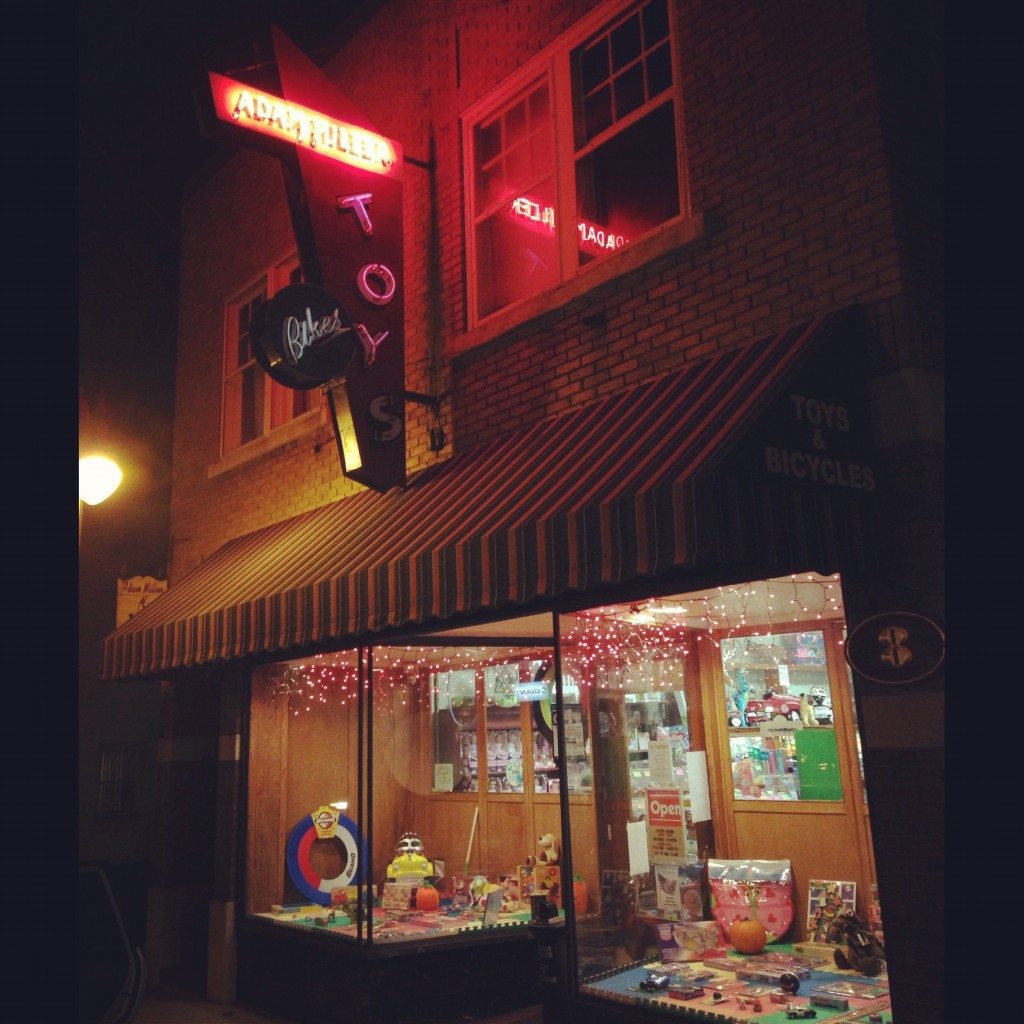 anna ended up with a tea set.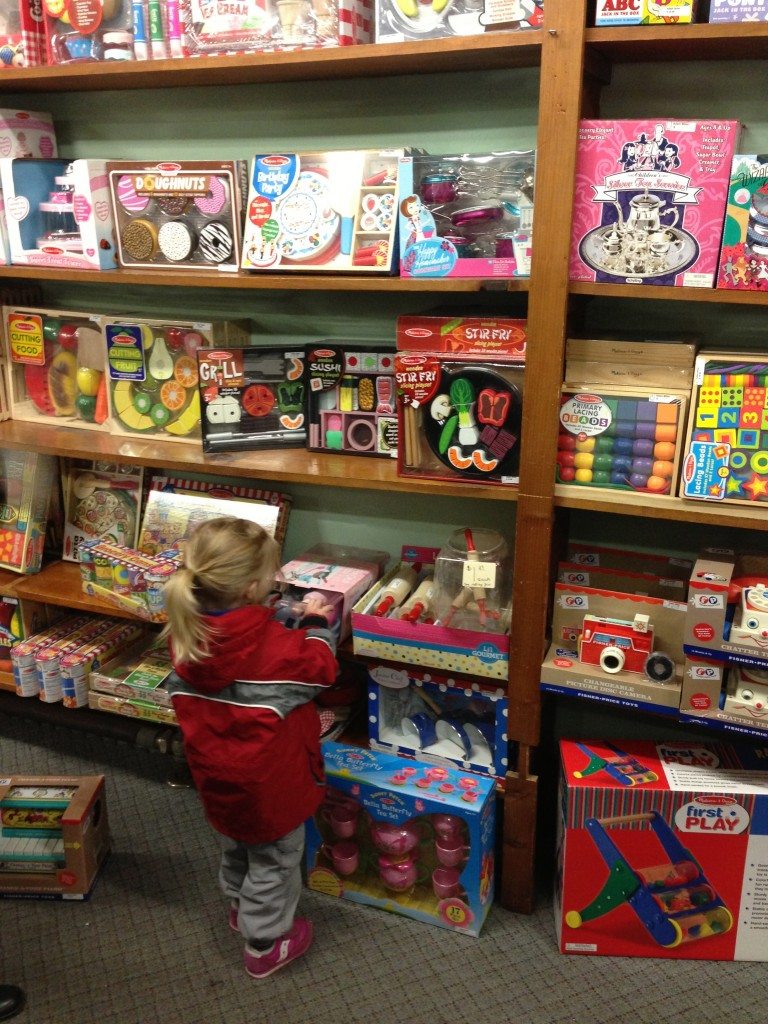 and it was a cap gun for isaac.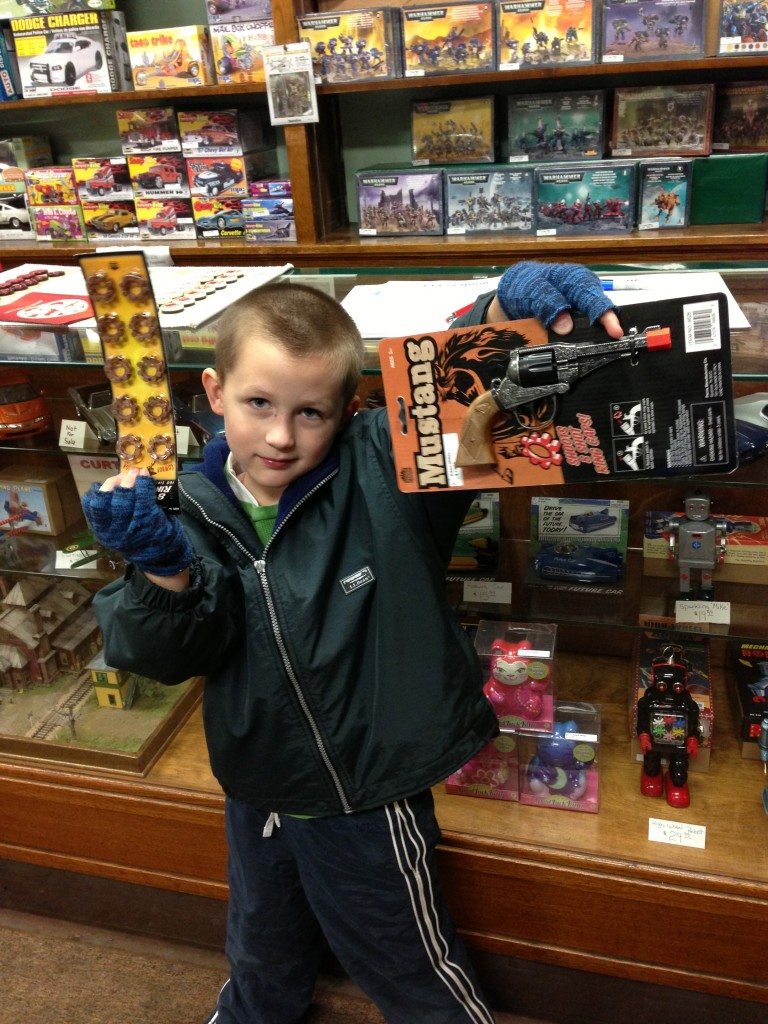 we visited my step brother rob on the way home and isaac showed off his cap gun. he understands not to point it at a person, but informed me that he "would shoot anything that was not supposed to be alive on this planet". which includes, but is not limited to dinosaurs, zombies and ghosts. isaac and evan (rob's girlfriend's son) hit it off, so we made plans to take him to the children's museum the next day…
which is a post for another time. probably tomorrow. 🙂