yesterday was isaac's last day of school before christmas vacation. or i guess, "winter break".
anyhow, they had a gingerbread house making party and i got to go hang out with iike and 16 of his best buddies while they crammed as much candy onto a feeble graham cracker structure as they possibly could.
rewind to tuesday, and i whipped up 4 batches of royal icing and met at the school with some other moms to assemble this table full of naked gingerbread houses: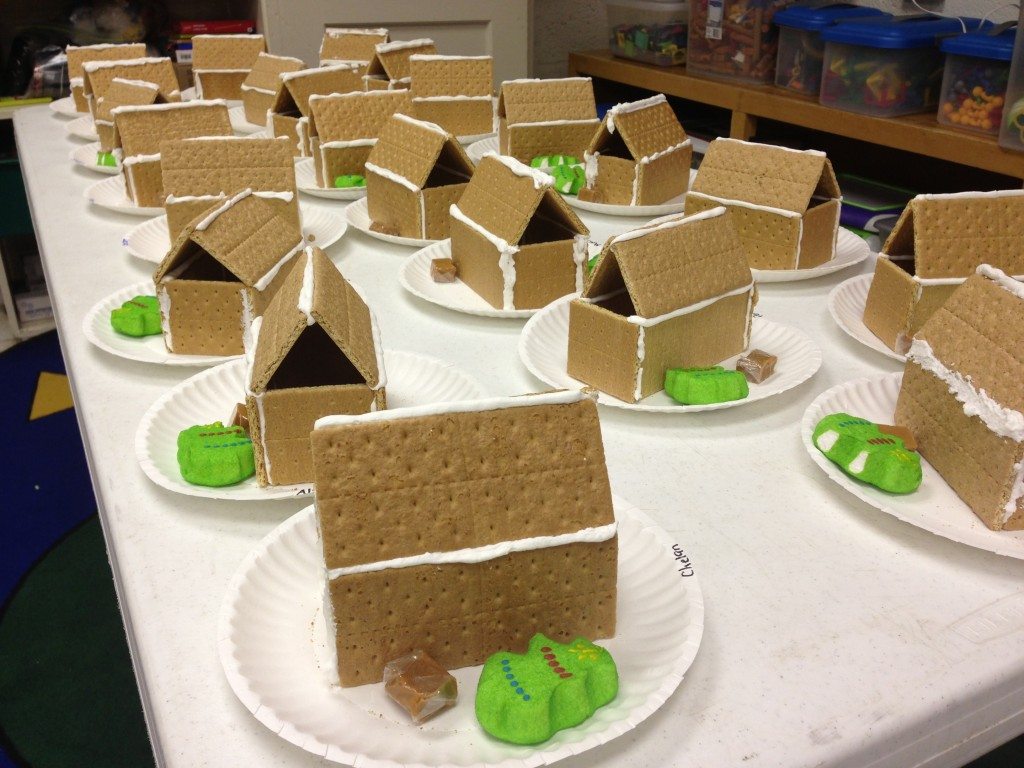 and here's the "after" shot: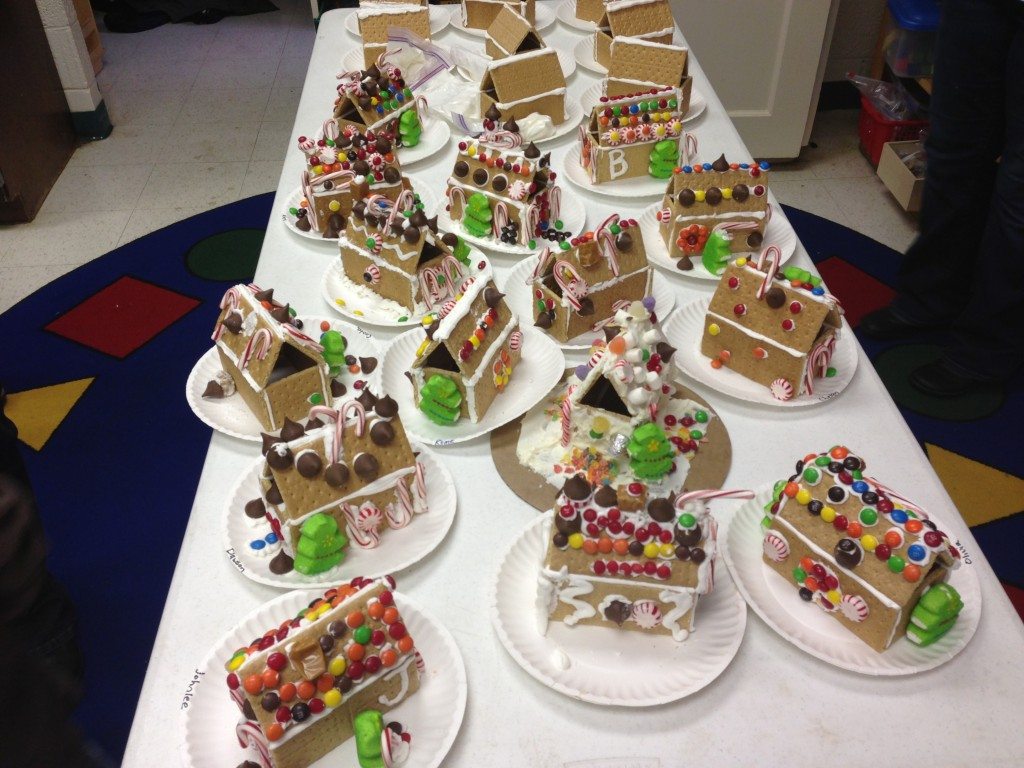 i was in charge of isaac's table of buds, overseeing the icing distribution.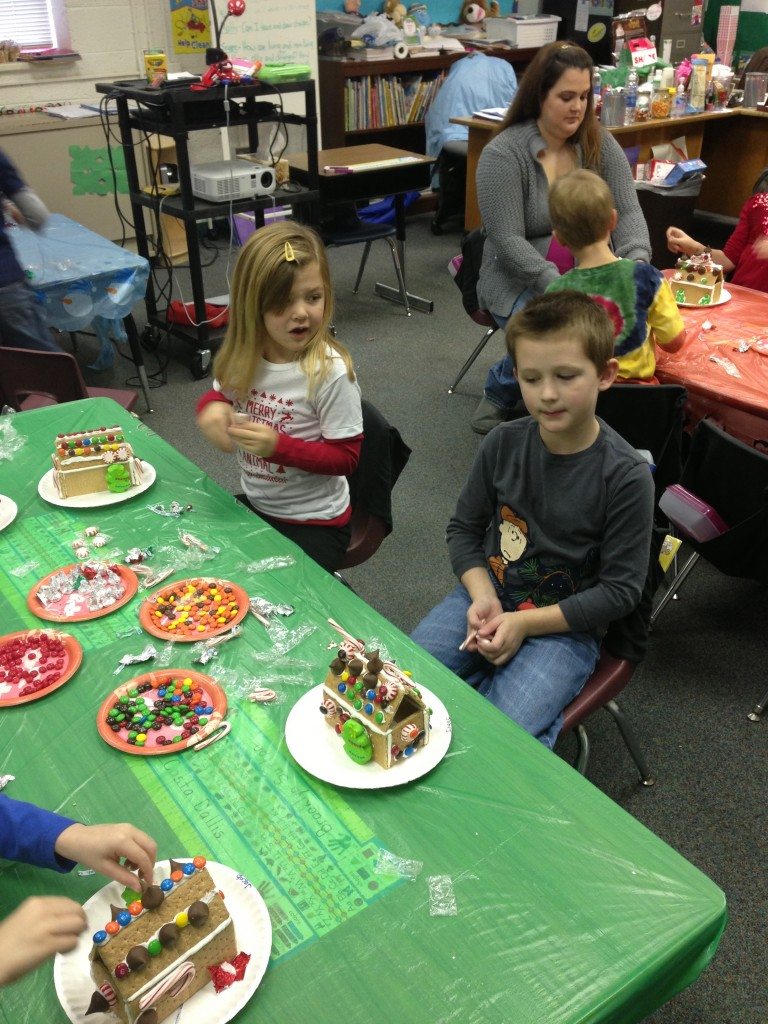 this was his final product. i was pretty surprised that we managed to secure the candy canes on top.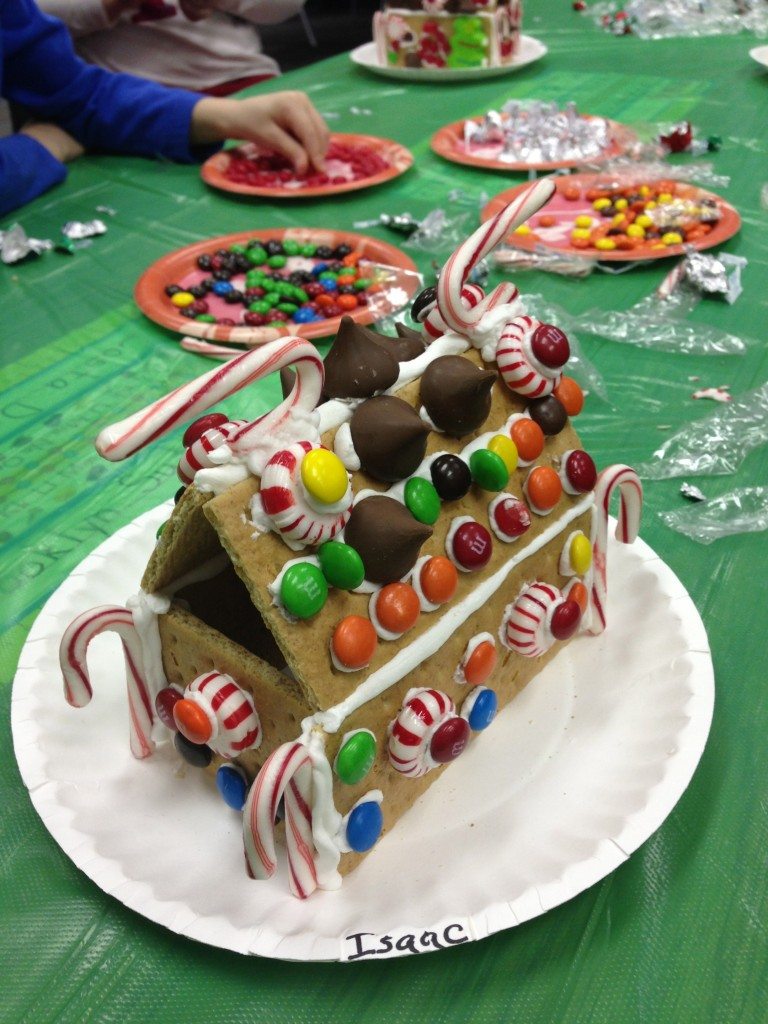 i took this pic to get ike in action, but also managed to capture the aura of mayhem that descended on the class for the hour or so we were there.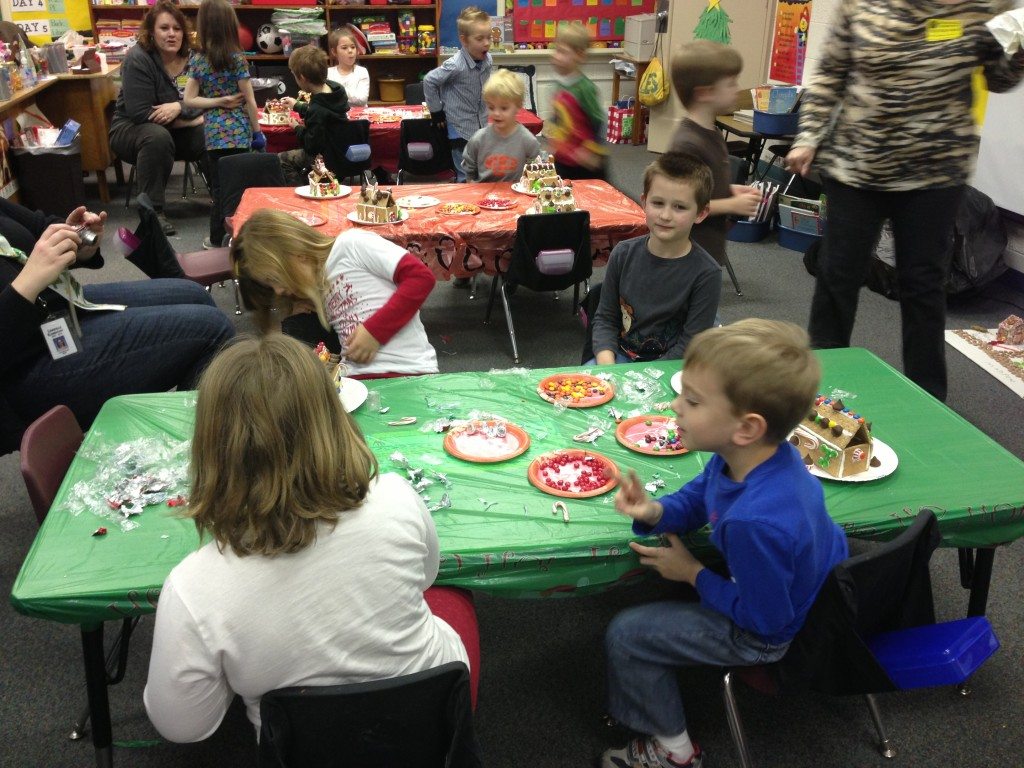 and now, some pictures of the proud gingerbread house general contractor.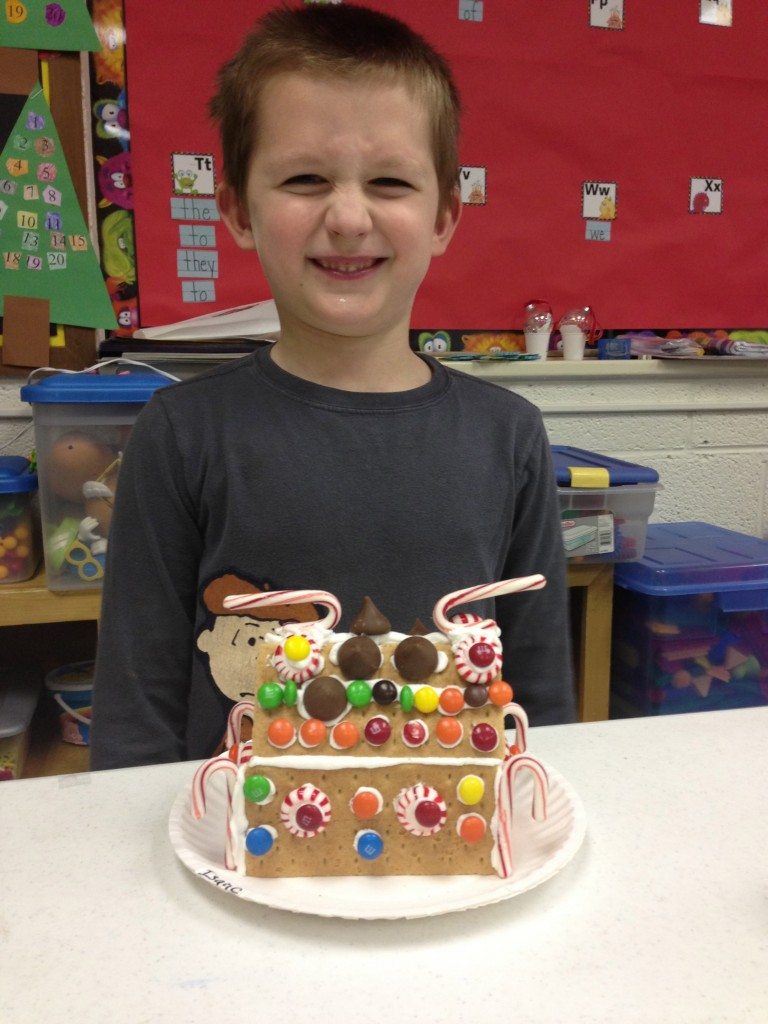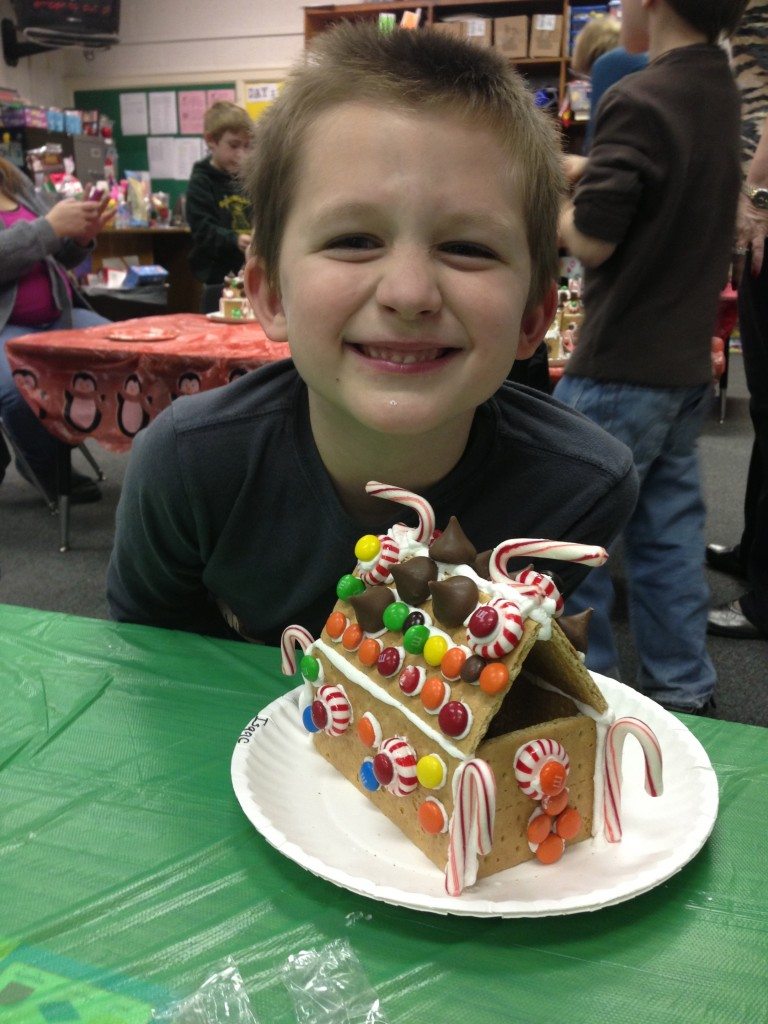 after a little snack, we packed up and signed out early, along with half the school. while i waited in line to sign him out, he waited with his little buddy, and i snapped this pic. they are cute pals.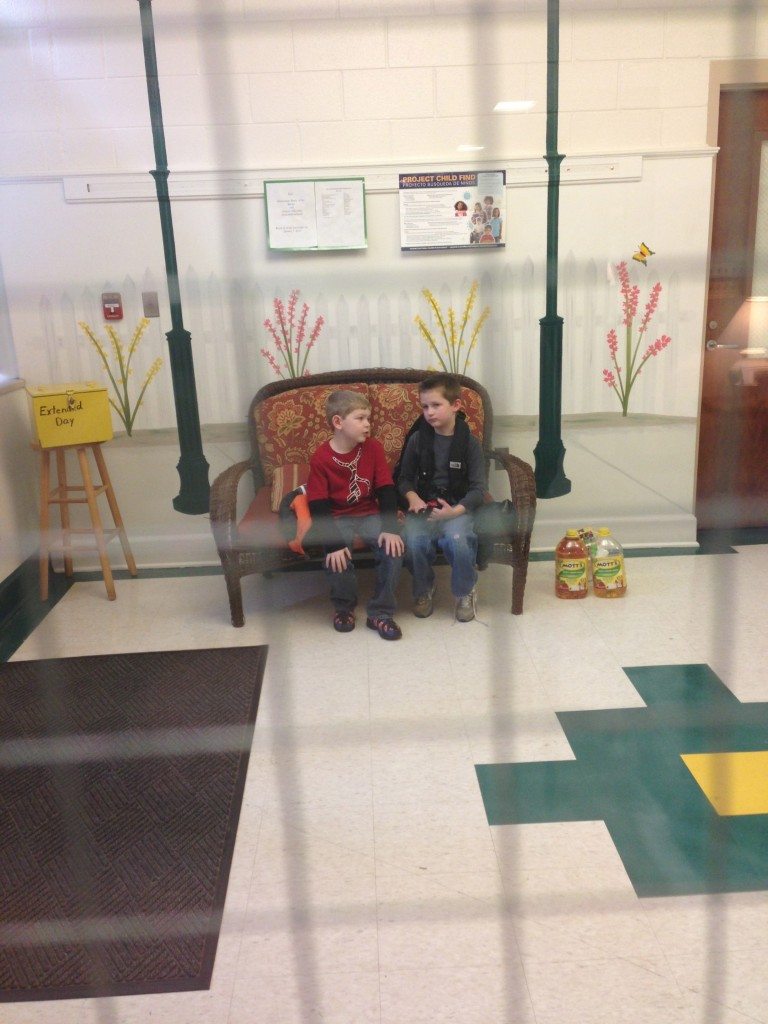 and then. christmas vacation was underway…