just got home from our triad modern quilt guild christmas party. we had an ornament exchange and a zipper pouch swap. and lots of food and fun, of course.
first, i drew kim (the incredible bag lady and amazing quilter) johnson… i was intimidated and at a loss for what to do. i knew she loved aqua and text fabrics, so i ran with that pretty much… (and "borrowed" some text fabrics from my pal, lee, who was instrumental in the success of this zipper pouch).
anyhooo… here's the front: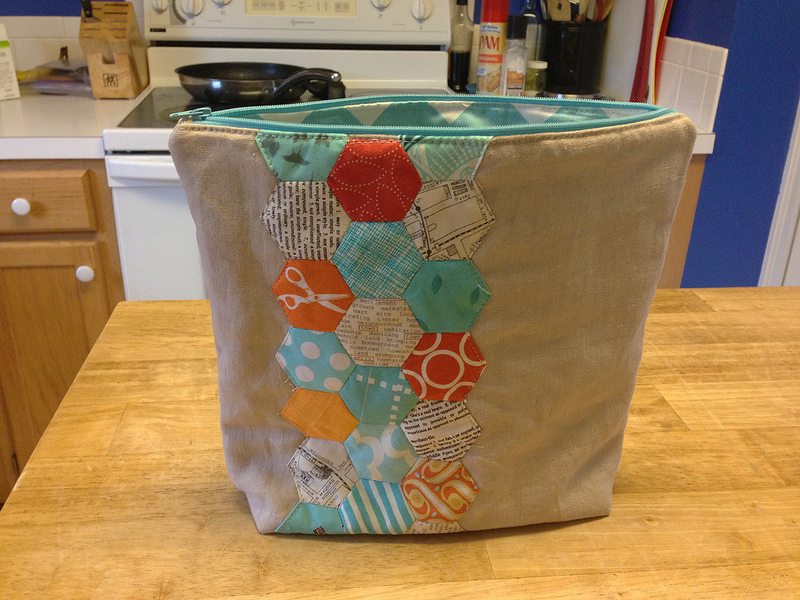 and the back: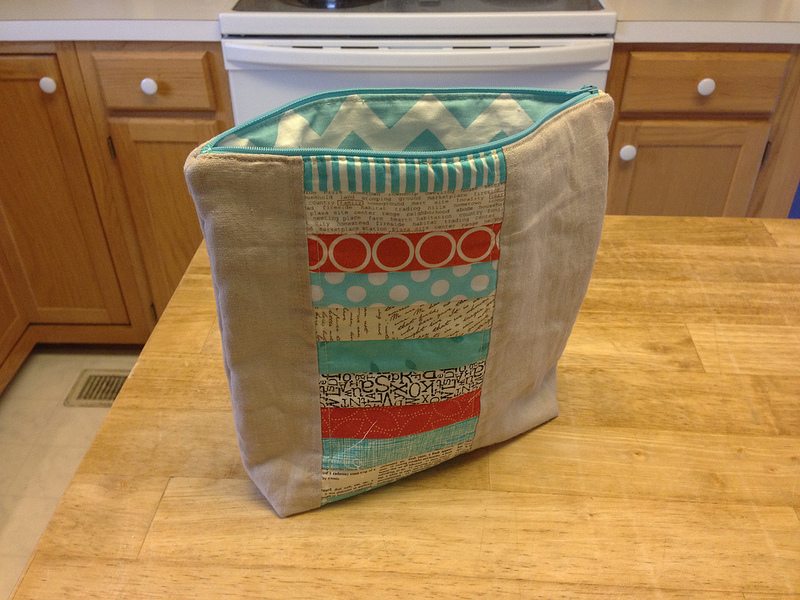 i lined it with chevron and i loved it. i also added a tiny little pocket.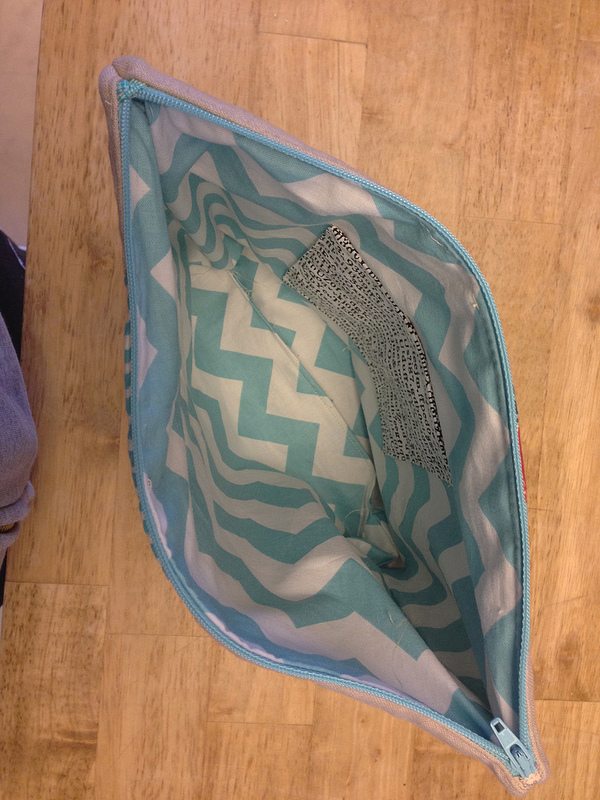 i was pretty pleased with it. i hope that kim is too.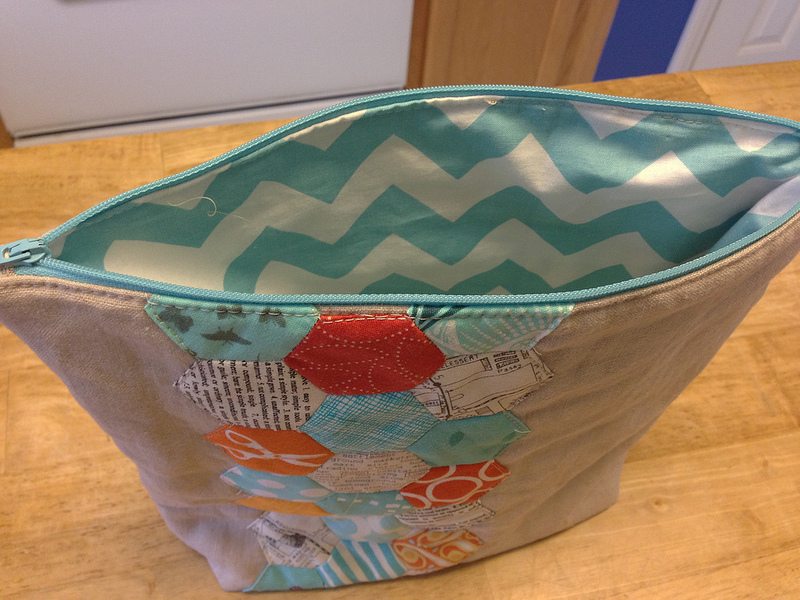 i was on the receiving end of a zipper pouch made by my friend, and swap coordinator, colleen. she used lot of tula pink and robot fabric and some fun little novelty fabrics.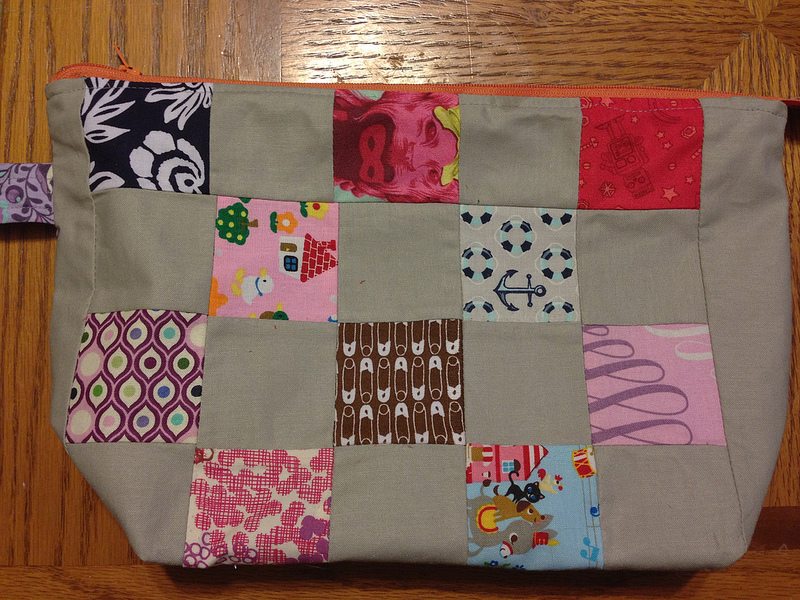 on the back, she embroidered a little rainbowy personalization.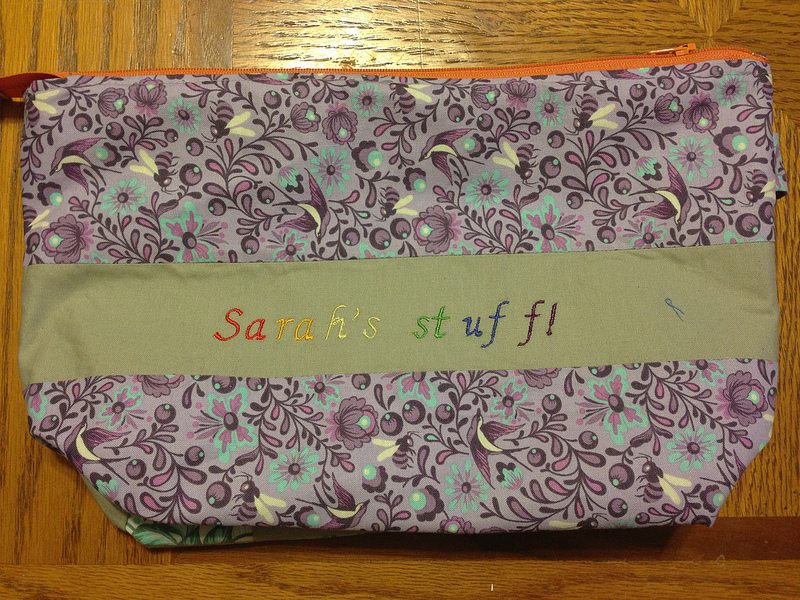 the lining was this terrific robot fabric. love the color. and, well, the robots.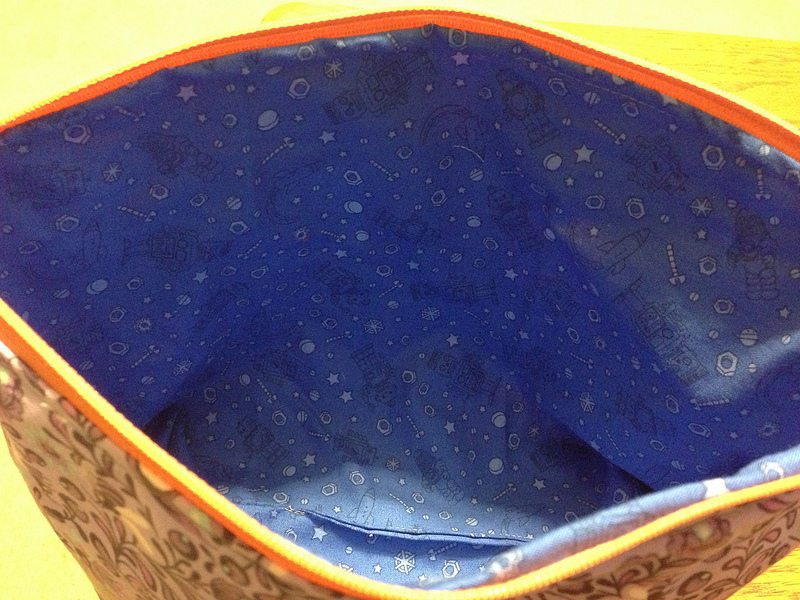 and best of all, she filled the pouch with all sorts of fun stuff…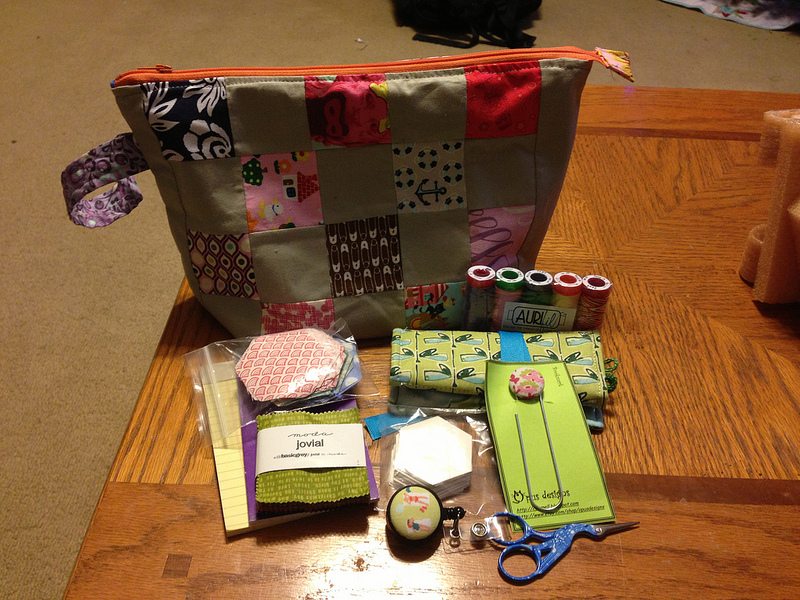 aurifil thread, some scissors, a needle book, some notepads (and a super cute mechanical pencil), hexies and hexie papers, a giant paperclip bookmark, and a moda candy bundle of christmas fabric. i'm probably forgetting something. it was a very generous bounty of sewing supplies. thanks colleen!!!
i love my quilting friends. 🙂
oh. and I made this ornament.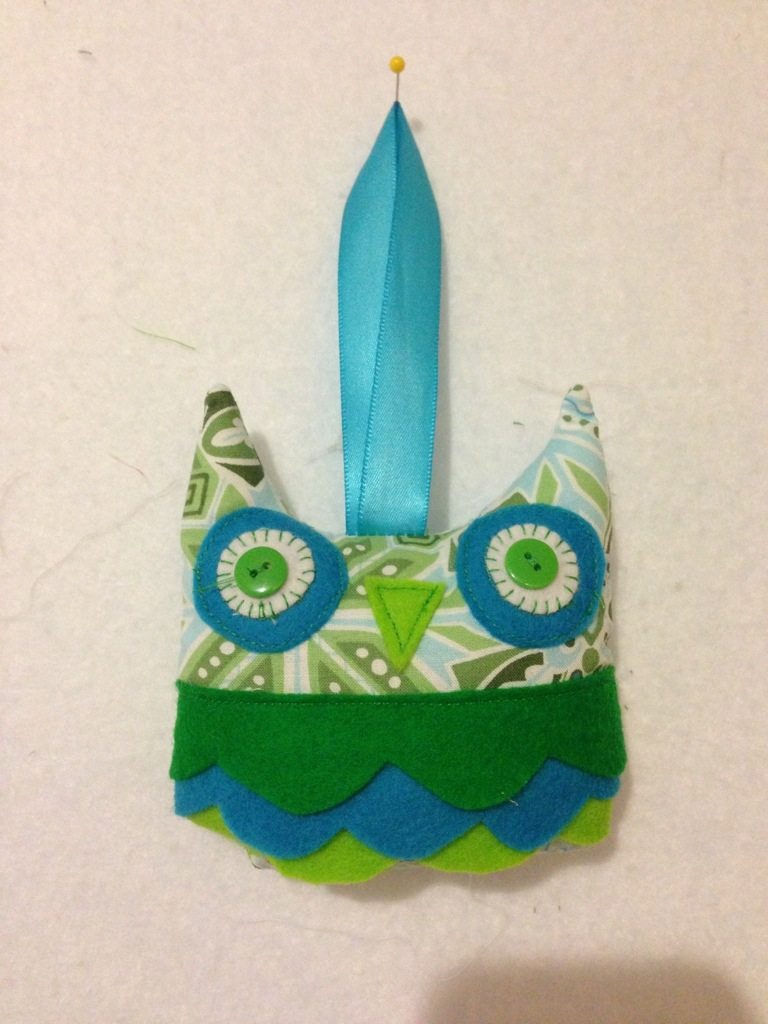 (Kelly picked it).
and received this one from Janet: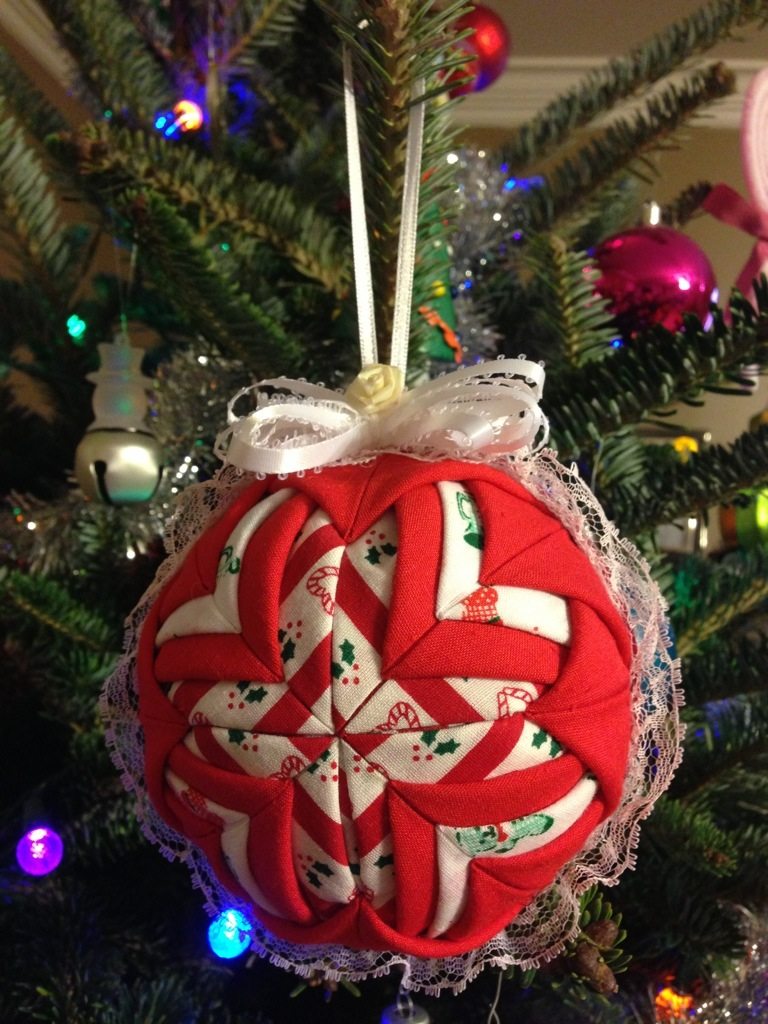 ok. for real. the end.