my crazy week of cakery ends with this pirate bulldog cake.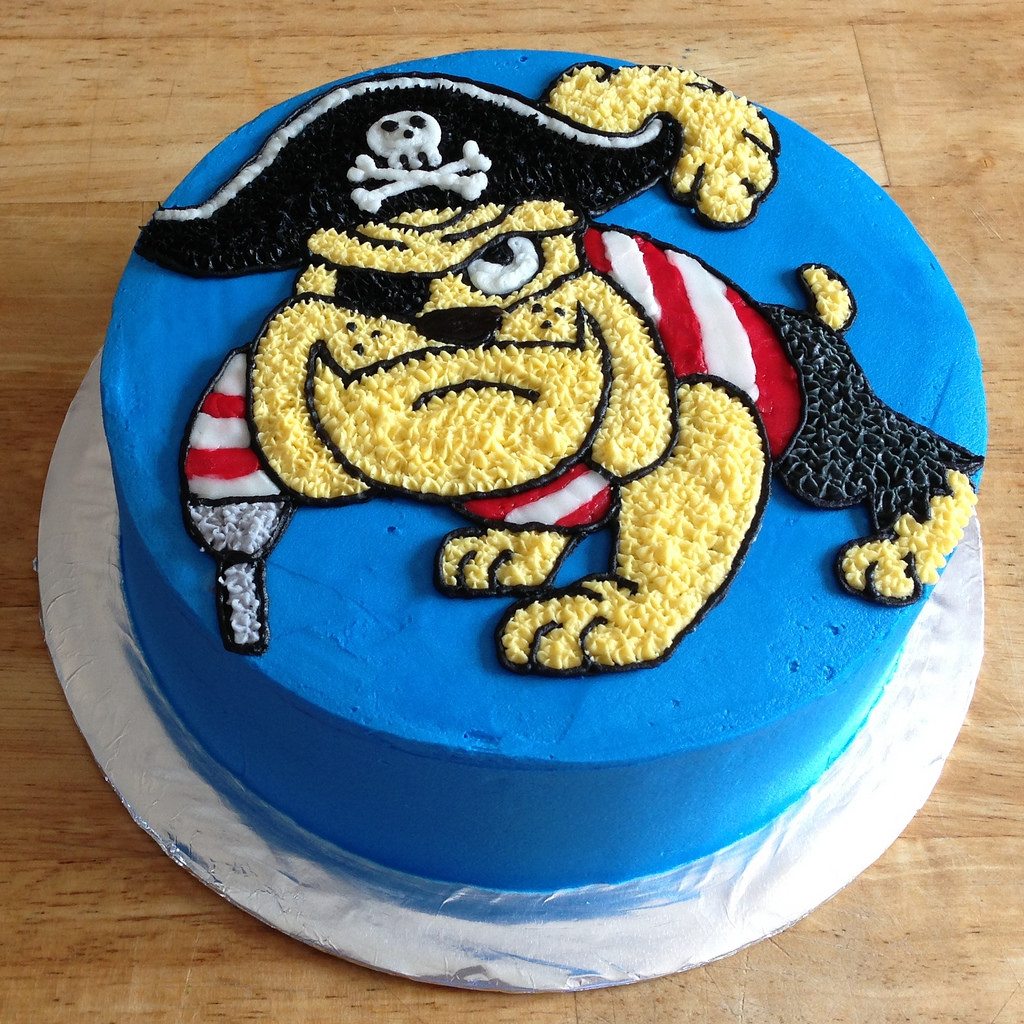 it's the third bulldog cake that i've made for my friend kim's youngest little guy, who is 4 today.
he likes bulldogs. and pirates. and yellow. that equals this cake.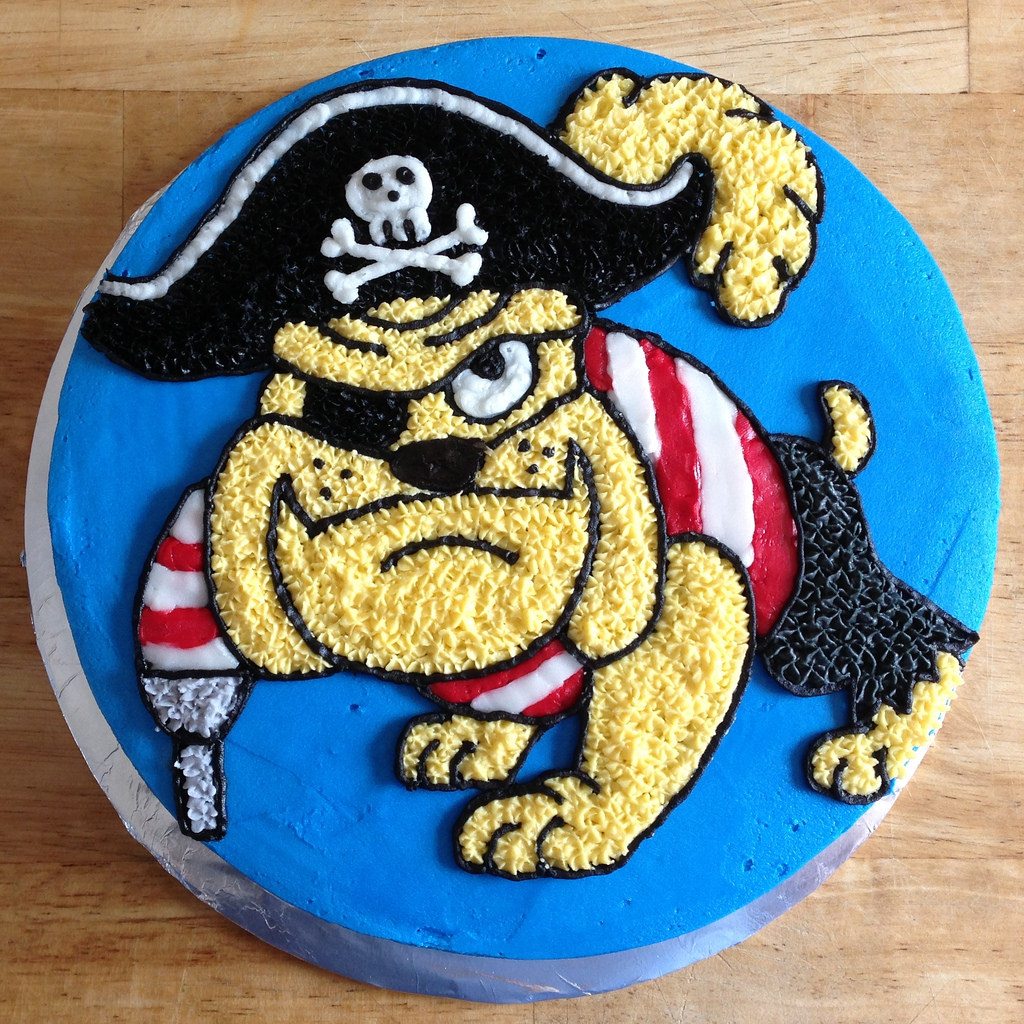 last year, i made him this cake: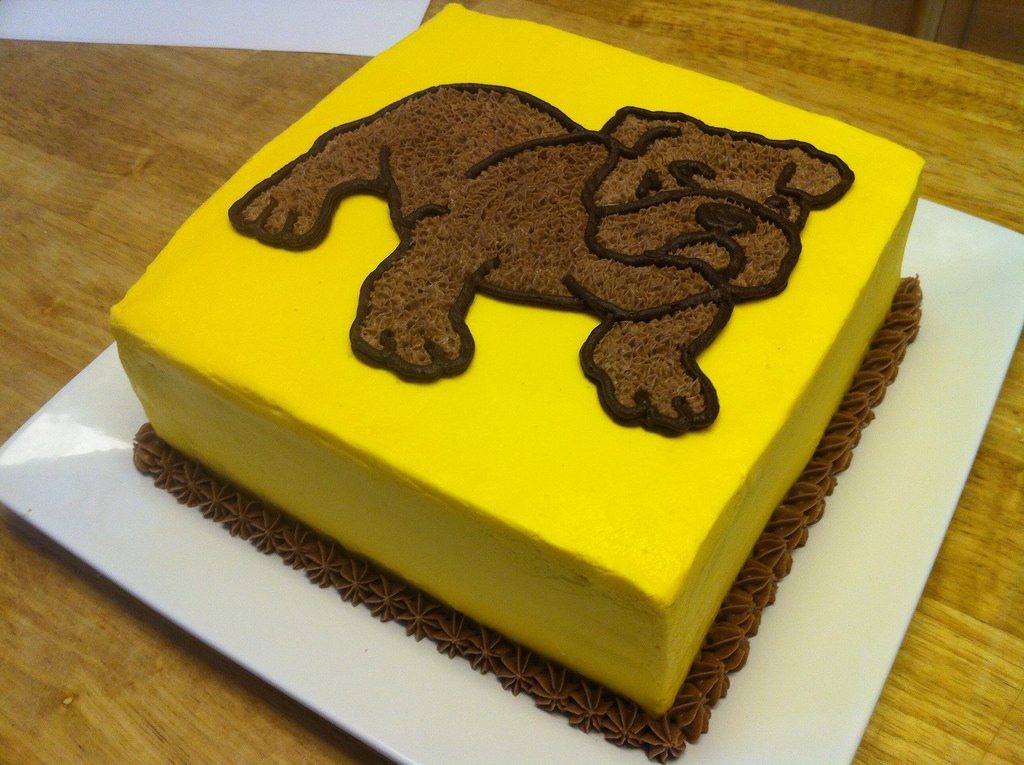 and the year before, this one: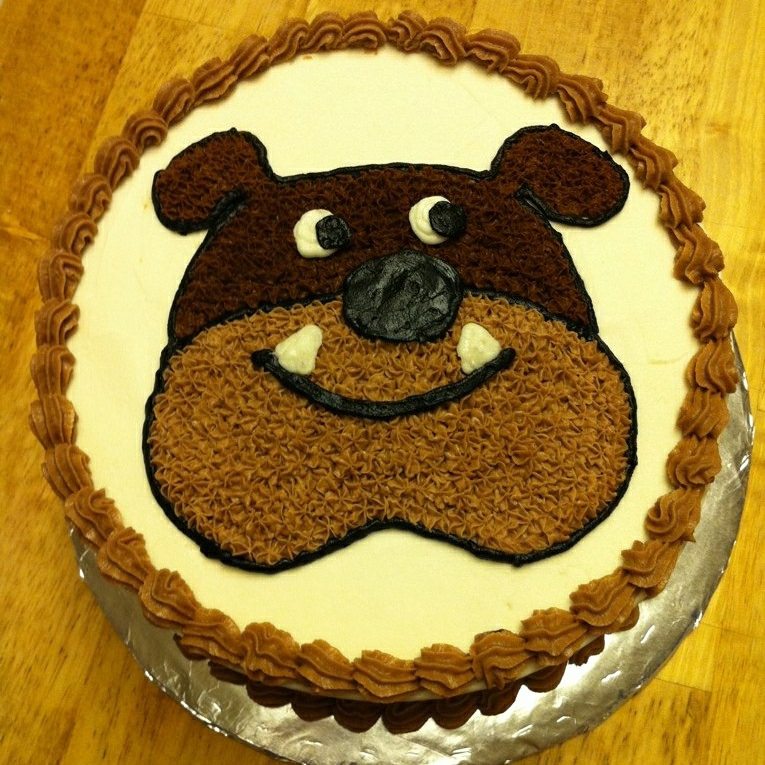 so, in ten days, there was: the rocker cake, ike's bday cupcakes and angry birds cake and this sucker. i'm ready for a bit of a frosting break. both decorating and the eating of leftovers.