so, rather than have a big expensive blowout party for ike, we decided to let him invite three of his best pals over for a sleepover. after a lot of careful thought (and me nixing girls, mixing school and church friends, and way older kids), he came up with alden, william and josiah. which works nicely, since their moms are some of my best pals. 🙂
i decided to document the events of the night via instagram and my resurrected twitter account with the hashtag #ikes6thbdaysleepover. so, feel free to check that out. or, i'm about to show you all of the pics right now. but, you won't get to see the friendly banter with my pals.
at first, we were a little worried that the sleepover would even take place. there was a nasty little bit of winter weather that rolled through. school was let out early. ice covered the roads. but parents will stop at nothing to get their kids to a free night of babysitting, so slowly ike's buds trickled in.
oh. and i should also note, that we shipped anna off for a delightful sleepover at her gramma's house. all by herself. champ.
we ordered pizza and the silliness began quickly.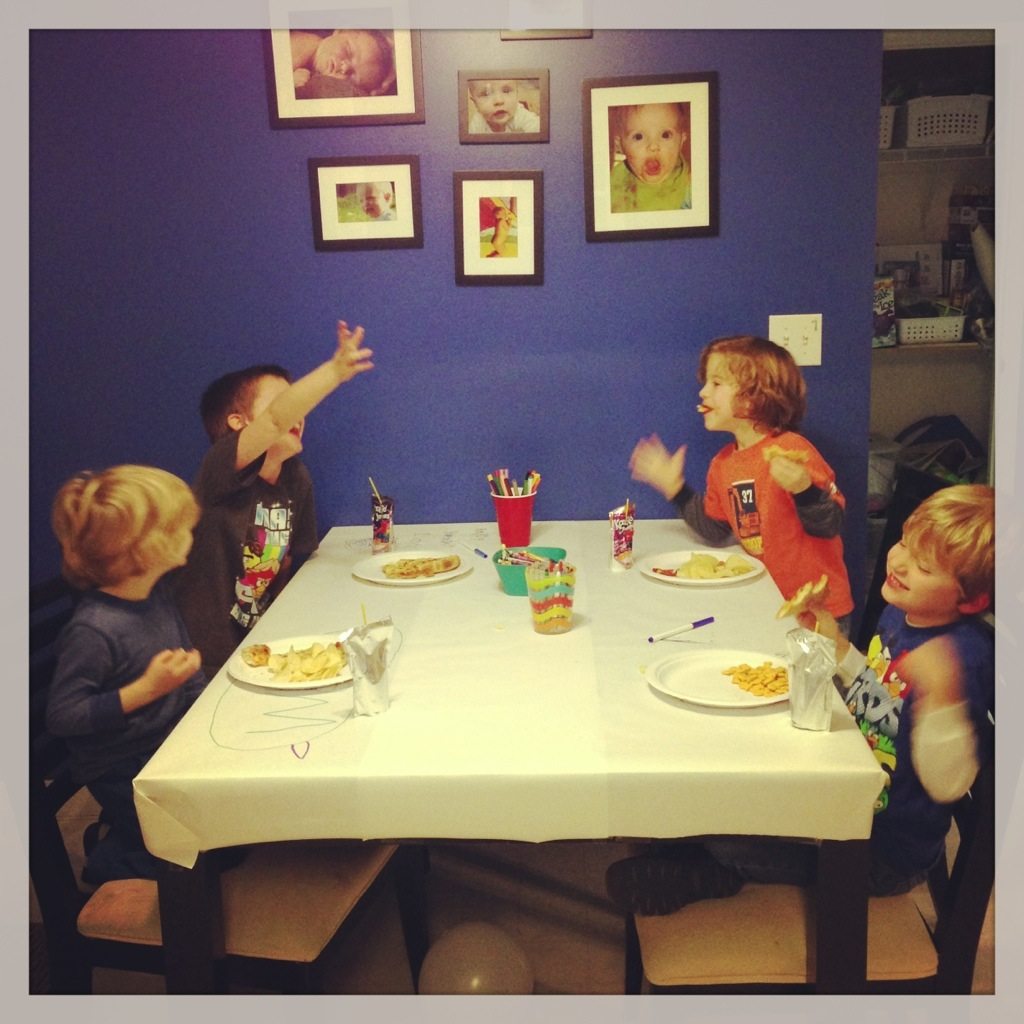 this is actually a dramatization of a spontaneous event that i was too slow to capture on my camera. they declared themselves "super friends! best friends!" and were all to happy to do it again for instagram's sake.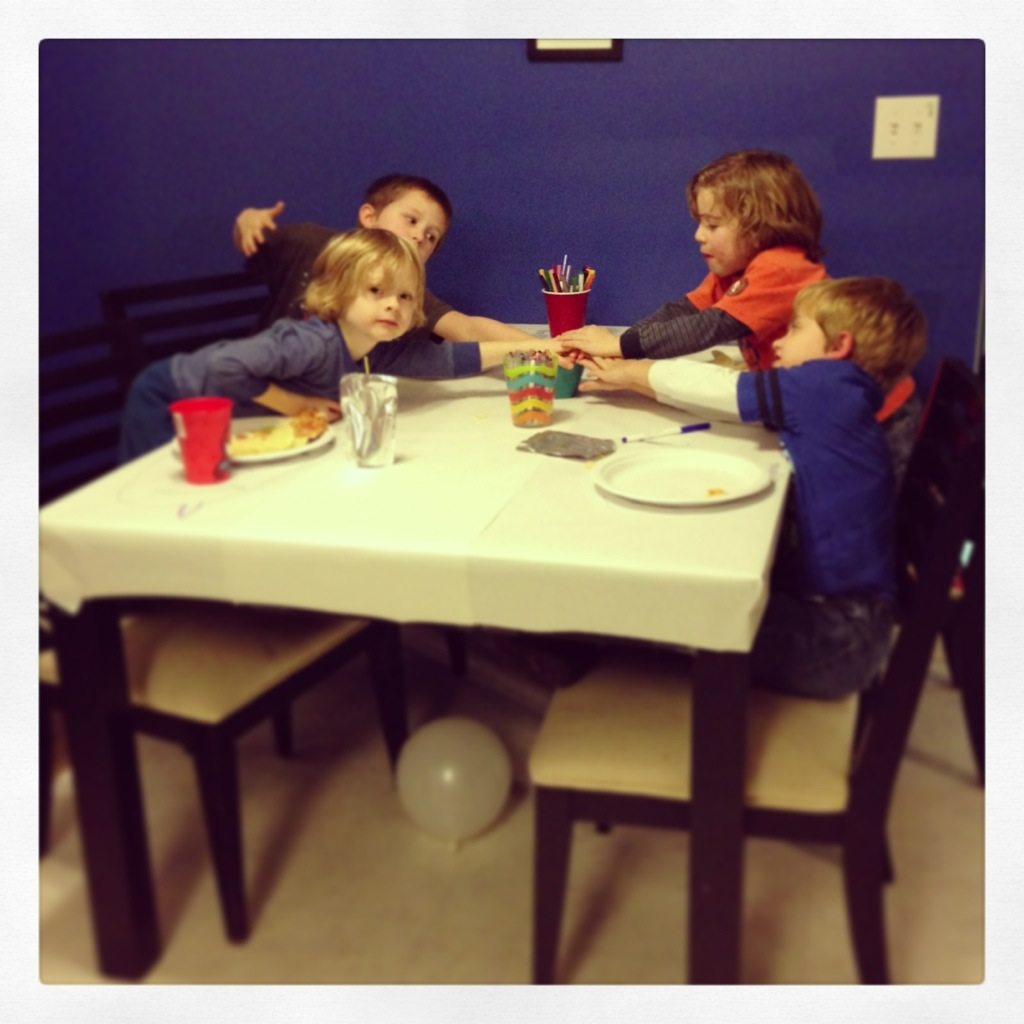 we sang to ike and he blew out the candles like a boss.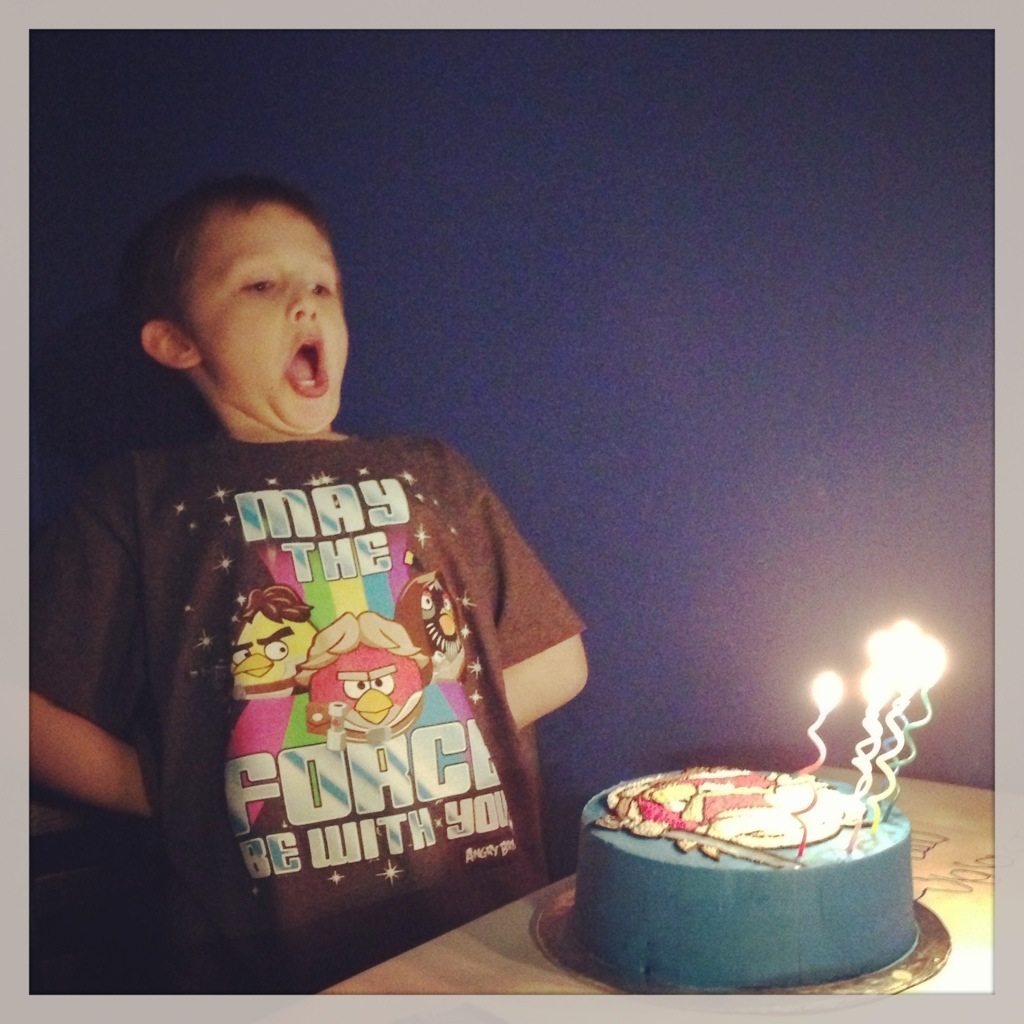 then, it was wii time. mario party to be exact. they were cute and really good sports.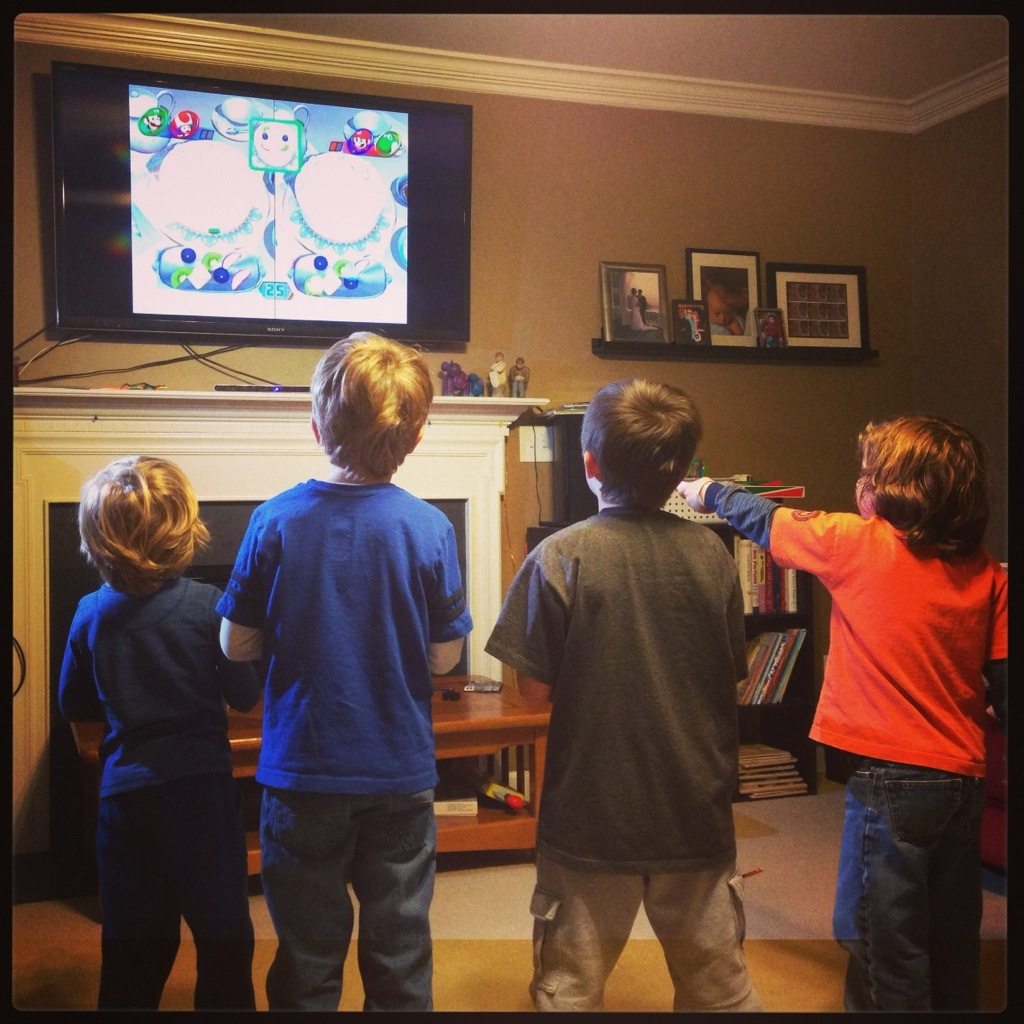 derek has stock piled nerf weaponry, so after the mario party tourney, we had a little target practice.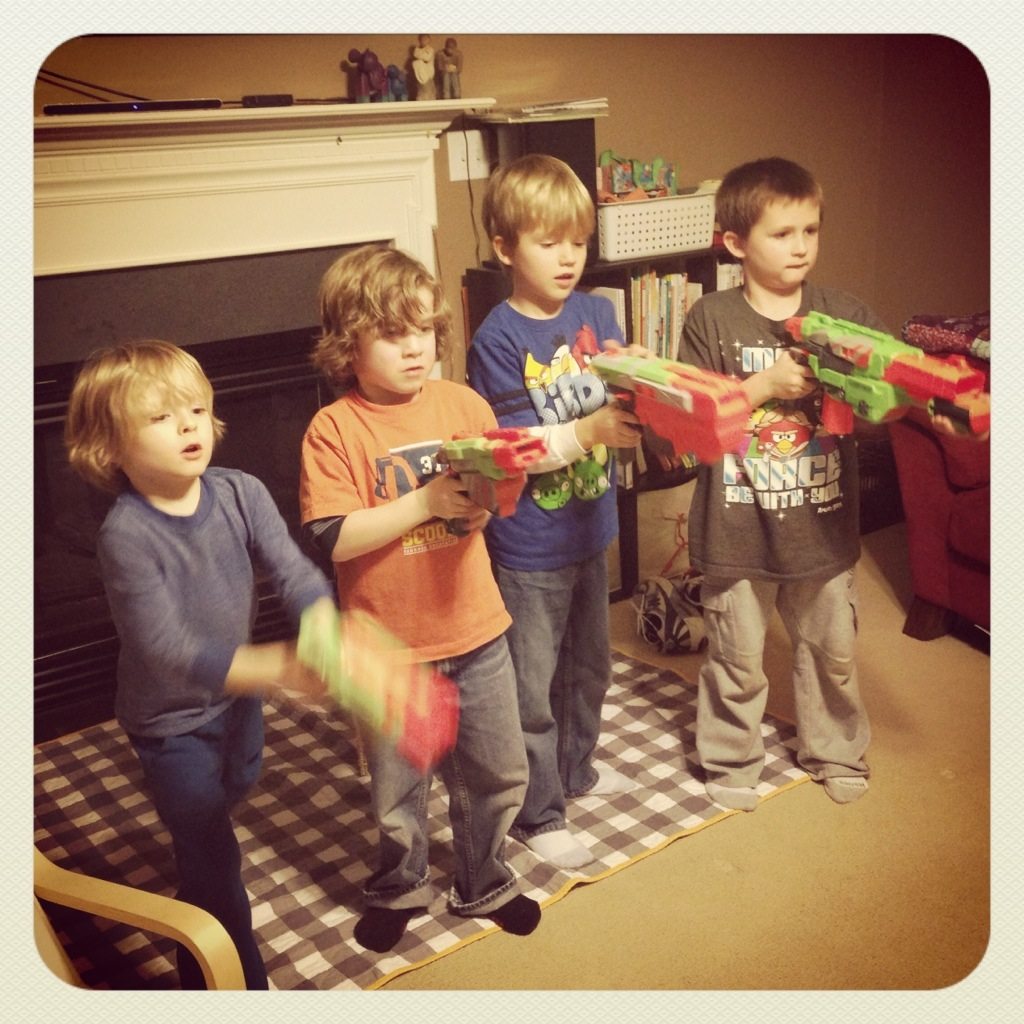 before moving onto some serious warfare. they mostly liked trying to gang up on derek. boys love guns.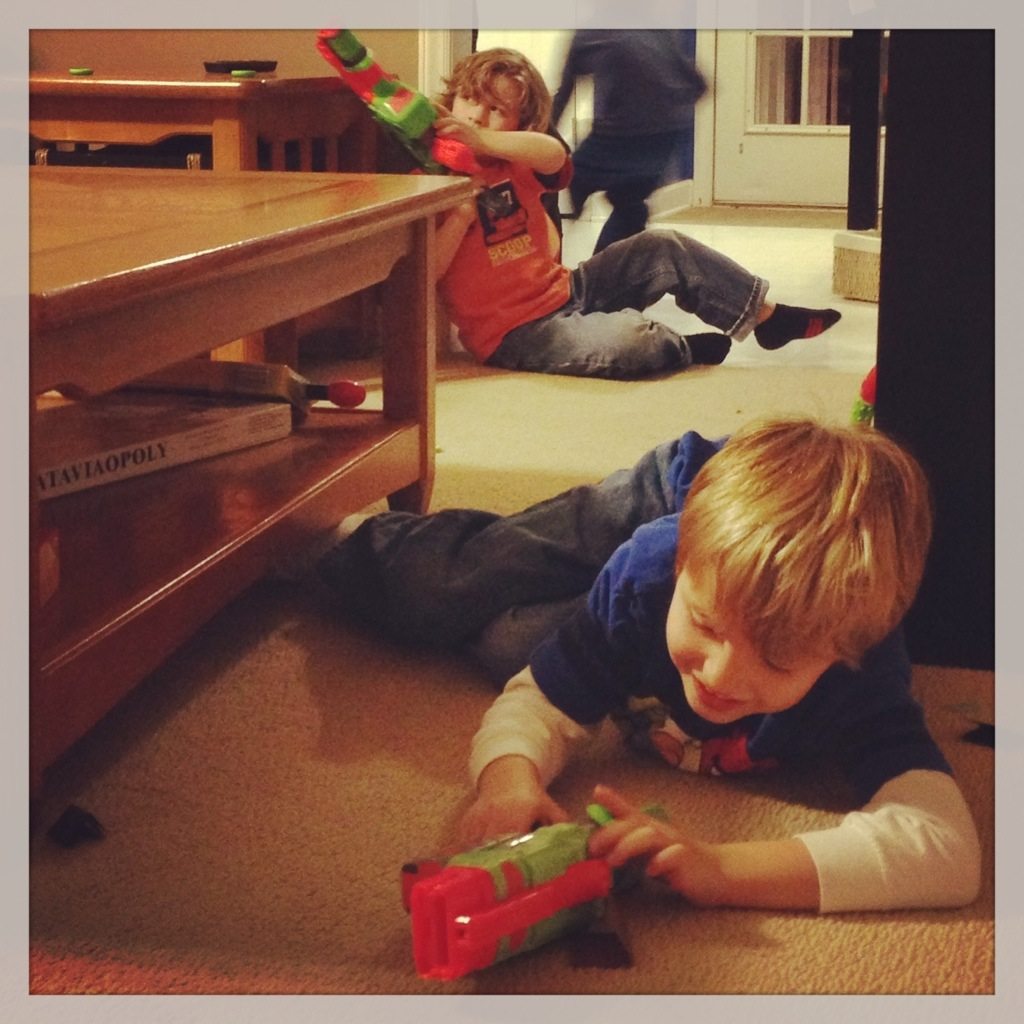 the only way to talk them down from the nerf shooting rampage was to offer up their goodie bags. they were filled with angry birds themed toys. stickers. tattoos. gummies. and some mike and ikes. you know. for ike. i don't think they got it.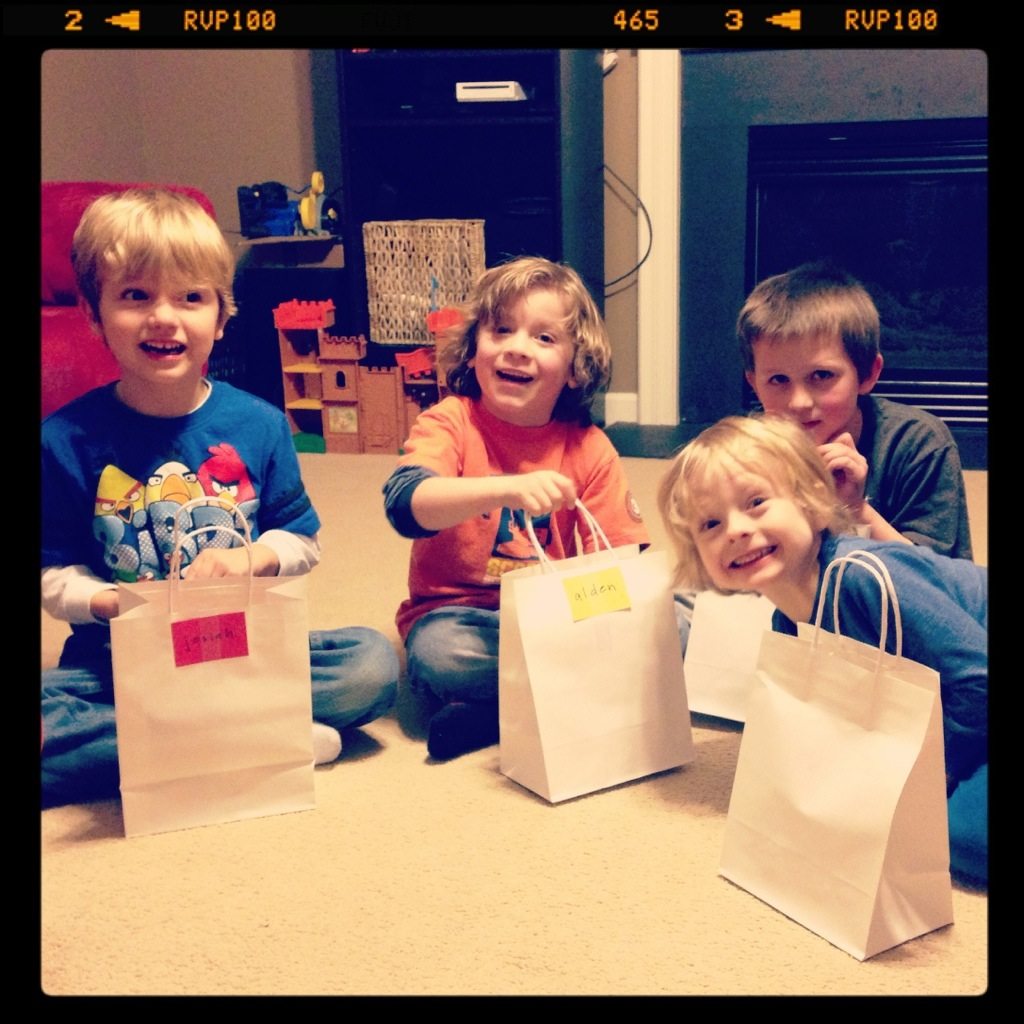 oh. and whoopie cushions. i seriously thought they might drop dead from laughing so hard. between the potty humor, the excitement of a sleepover and the overtiredness, they were a little loopy and giggly at this point.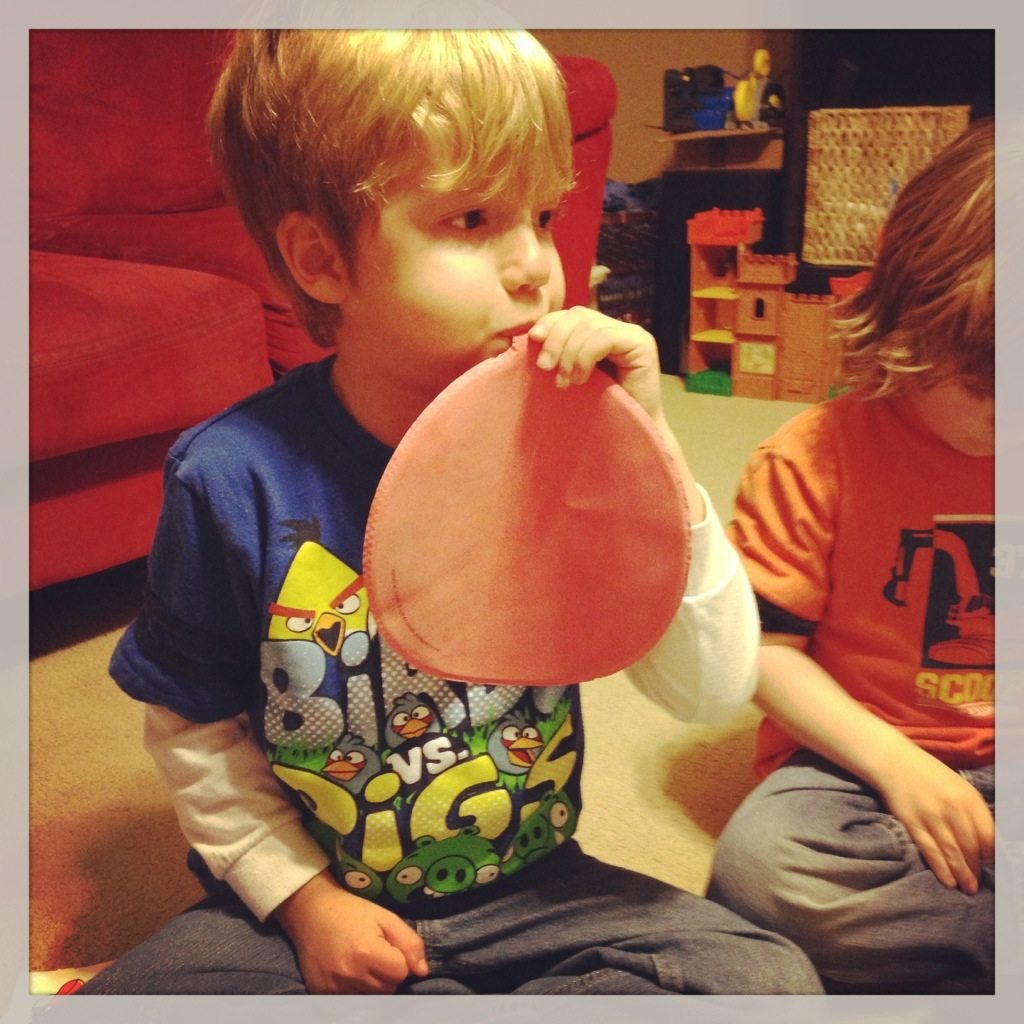 we tried to wind down with popcorn and a movie. alvin and the chipmunks the squeakquel to be exact. but, they were silly and it was really late, so we attempted to go to bed…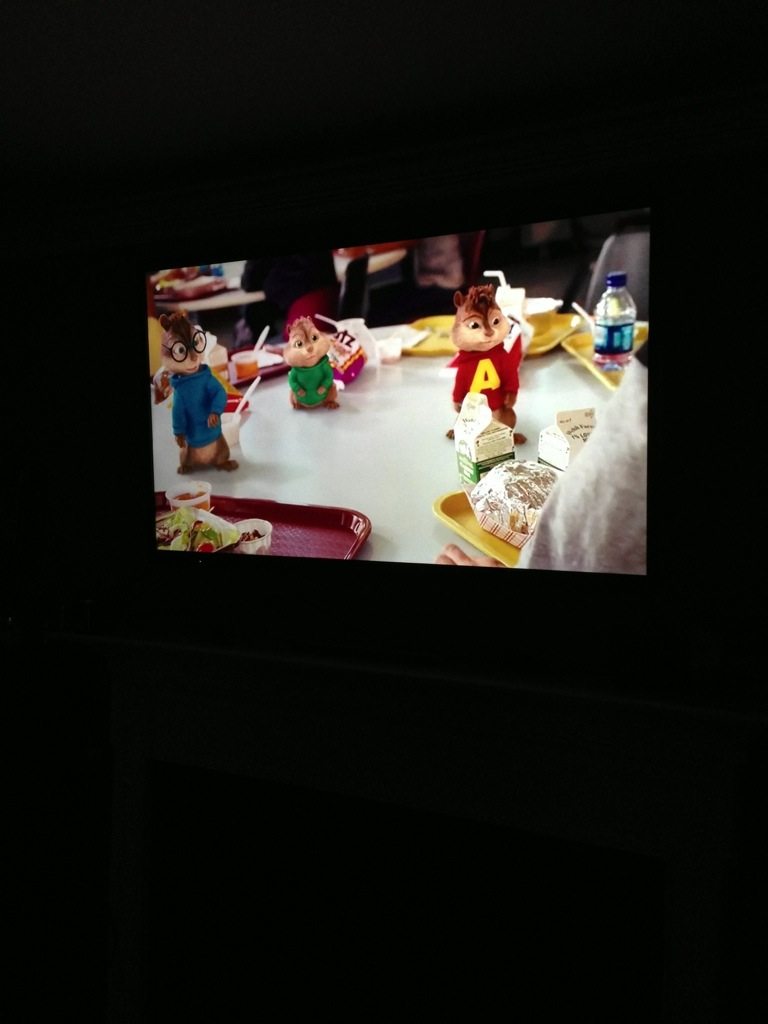 it took awhile to get them all settled in. fighting over blankets. and who slept where. and warnings about too much talking… after a little while i finally had to threaten that if i heard anyone talking on the baby monitor, i would come put them in anna's room. it was about midnight at this point. lest you think i'm a sleepover nazi.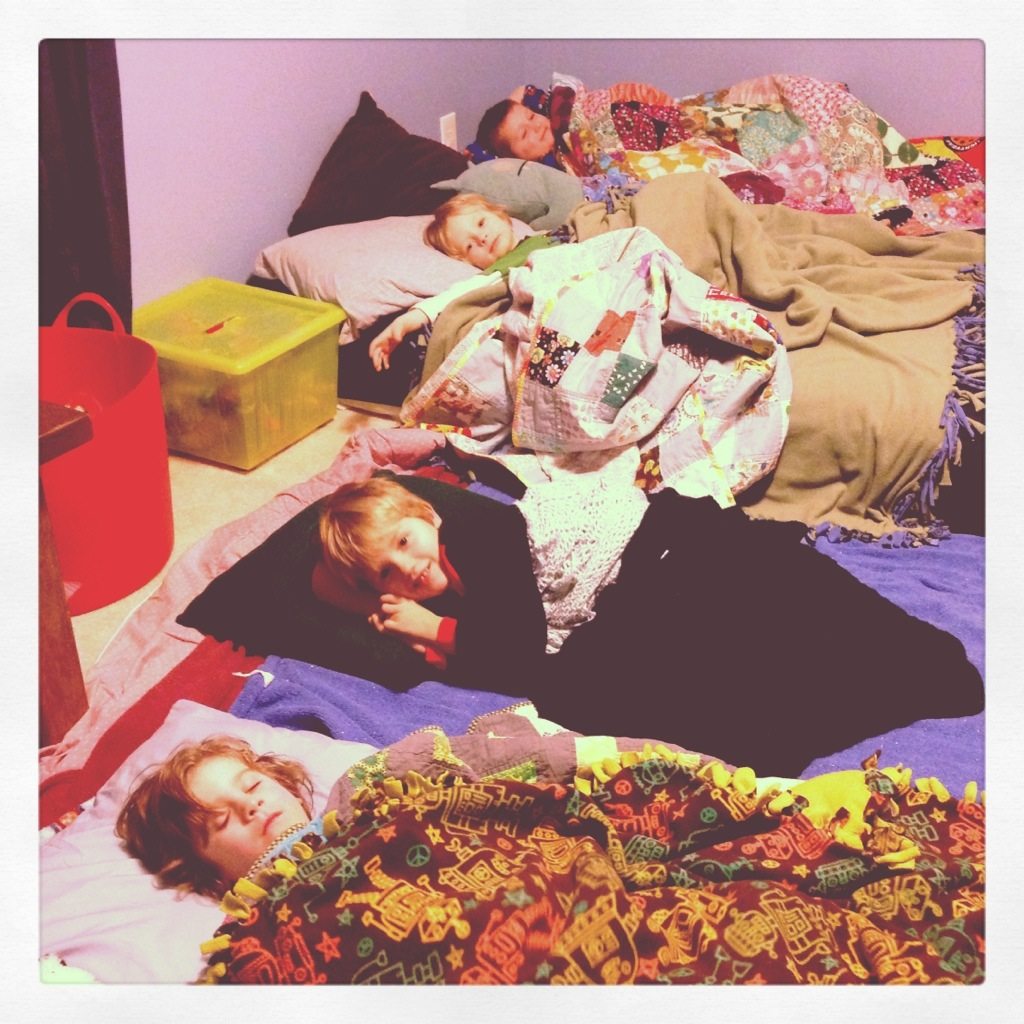 they never made a peep after that. until 3 am. when i heard some whispers. and then talking. then full blown playing. i just yelled up to them that it was 3. and they needed to go back to sleep and i guess they did, because i never heard another sound. well. until 630 am. when they all woke up. for good. and at full speed. so, i dragged my tired butt out of bed. and made a delicious breakfast. pancakes. bacon. eggs. toast. bananas. sausage.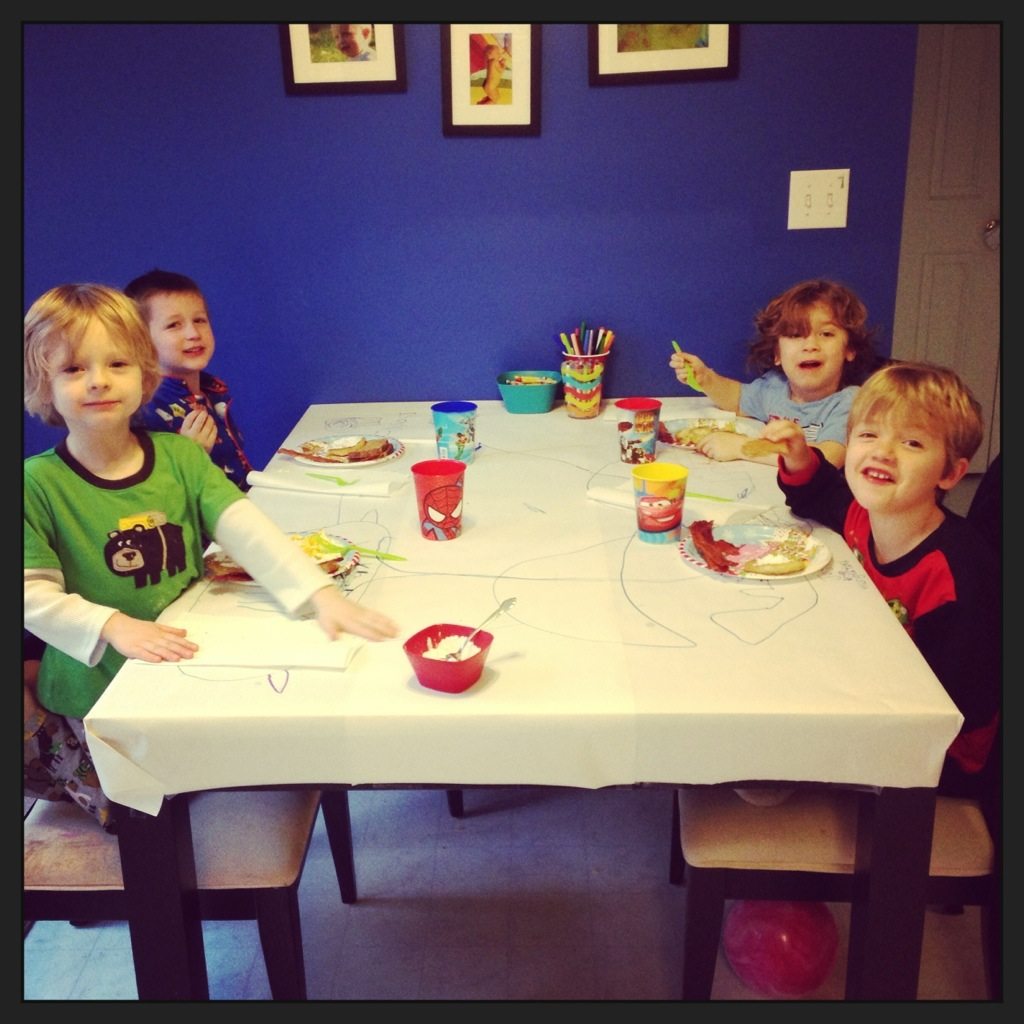 they played nicely for a little bit, but their patience with each other was wearing thin. the last hour or so was a little rough. but i can't complain. the whole thing went way better than i had expected.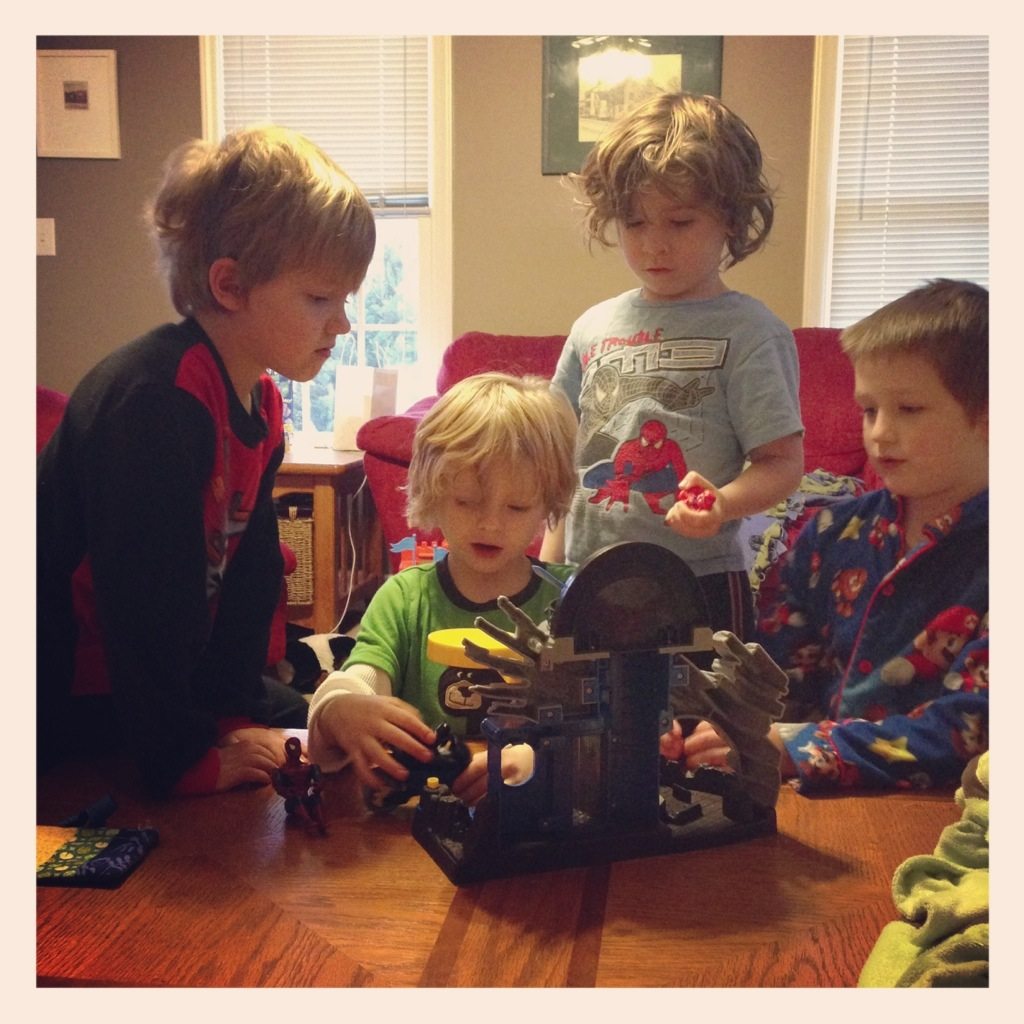 they got a little goofy and slid down the stairs repeatedly. slightly unsafe. mostly fun.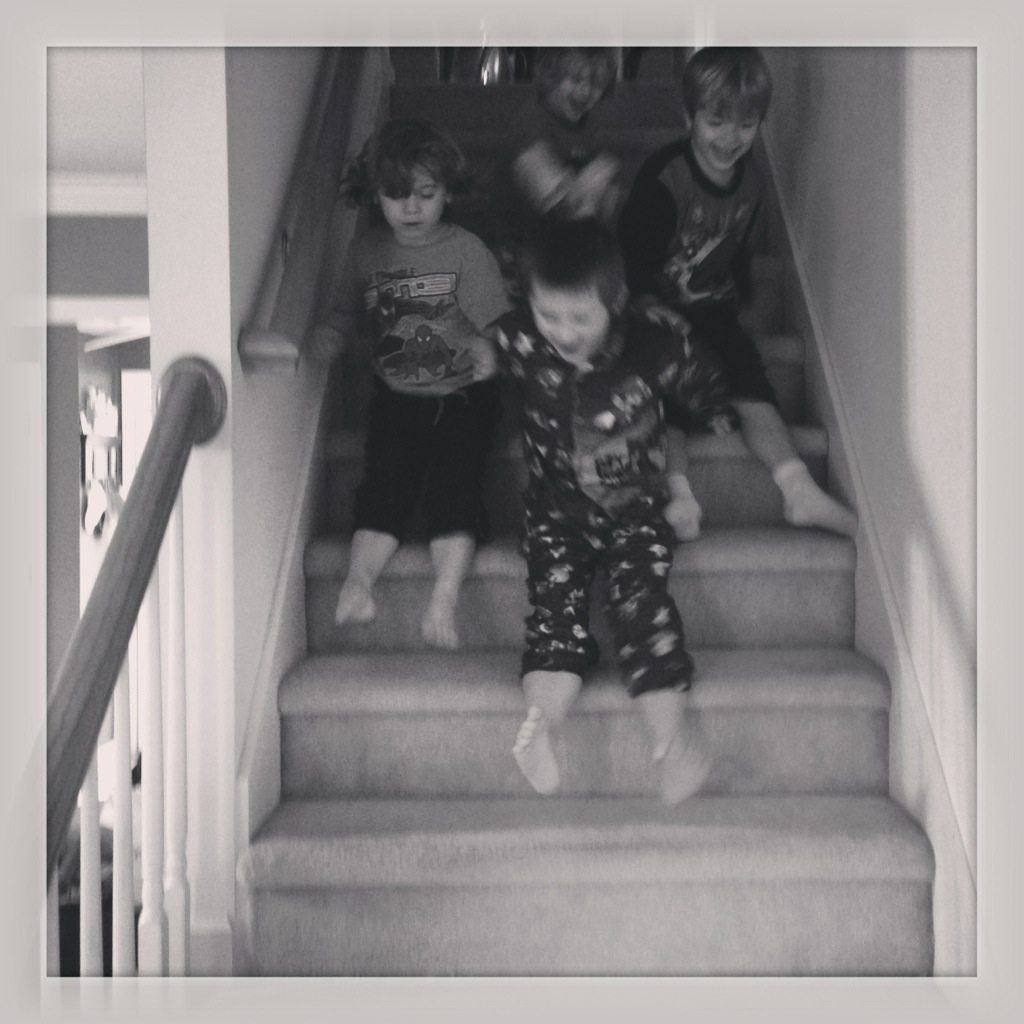 after the chaos of getting them into the day's clothes, they piled into the tree house for a bit.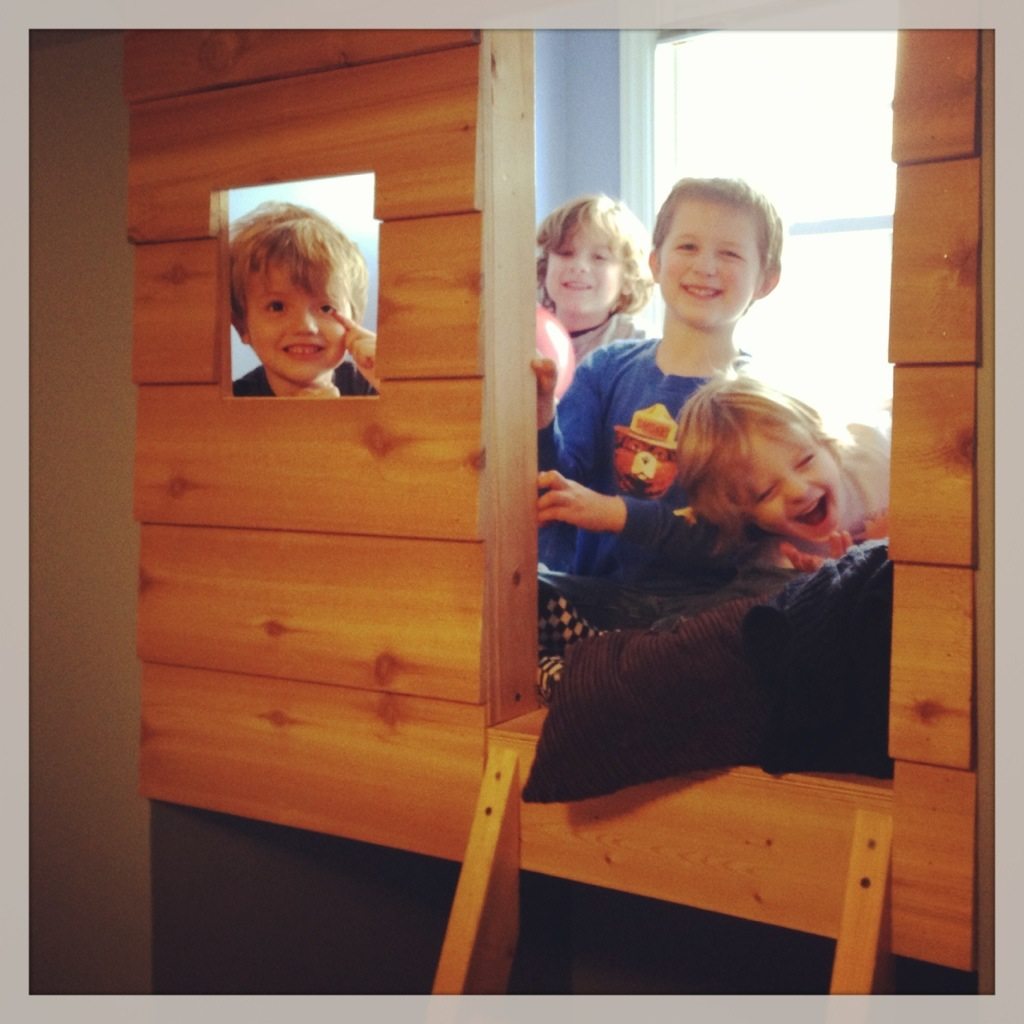 the funny thing is, we were all heading to the same NEXT birthday party for our friend livy. so, i took two of the boys with me, but william got picked up, so i rustled up the boys for some official birthday party sleepover photos. in the first one (not posted), they were all scowling. i had to say some silly (possibly potty) words to get them to smile.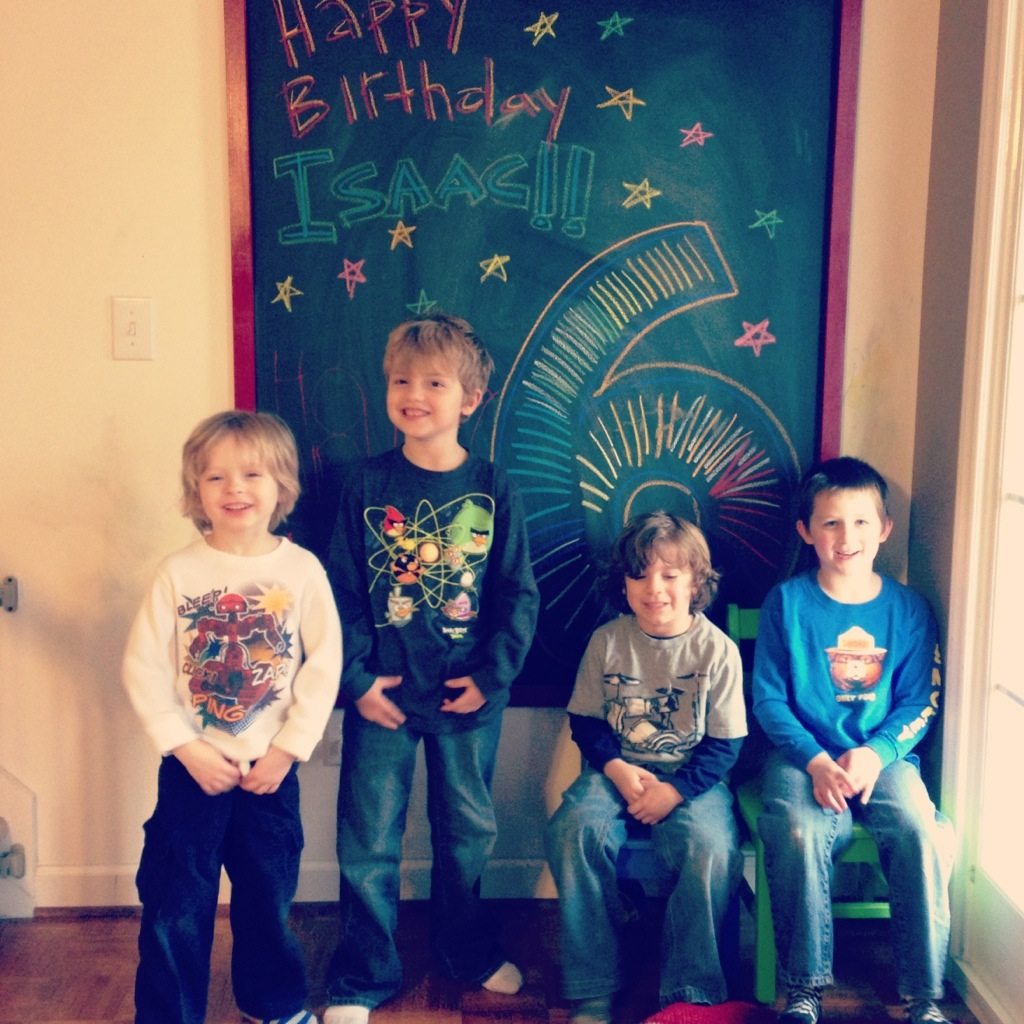 and then let them make goofy faces.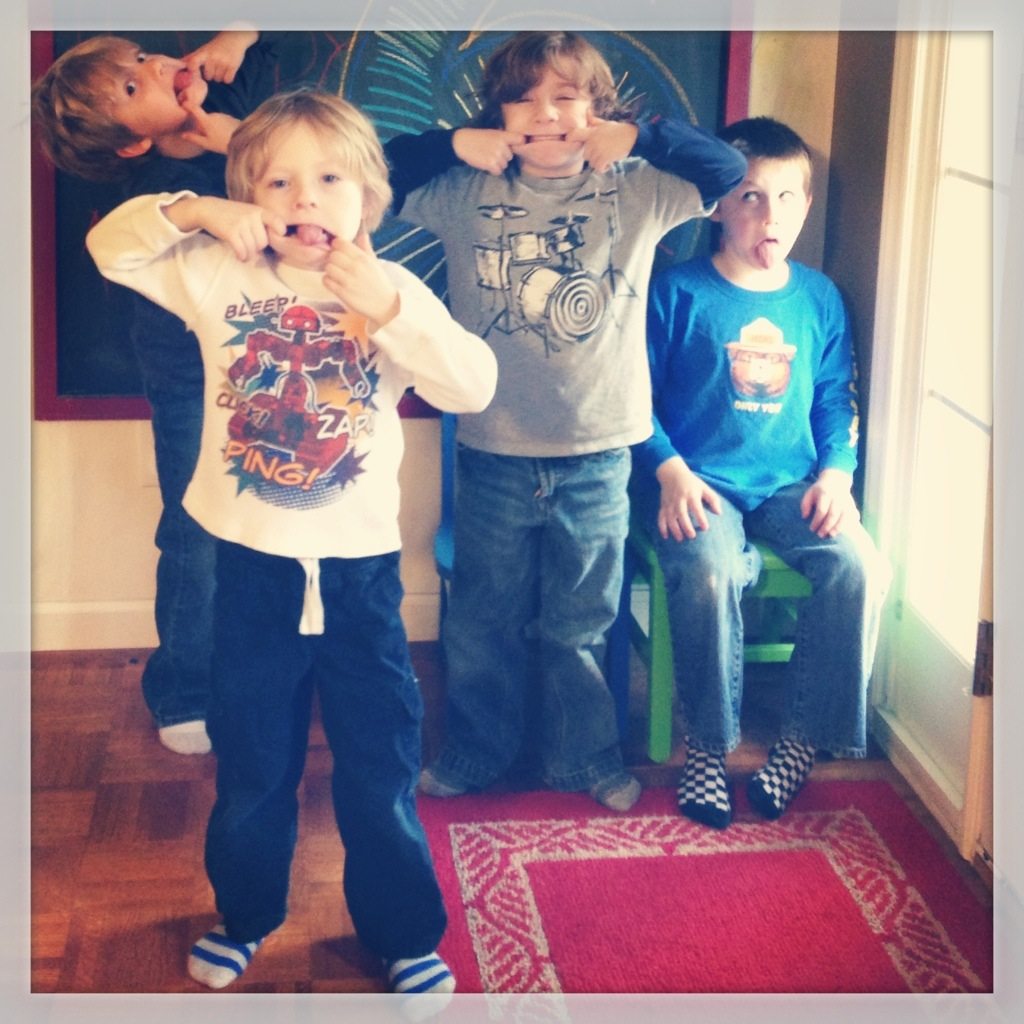 we headed out to liver's party. and more cupcakes.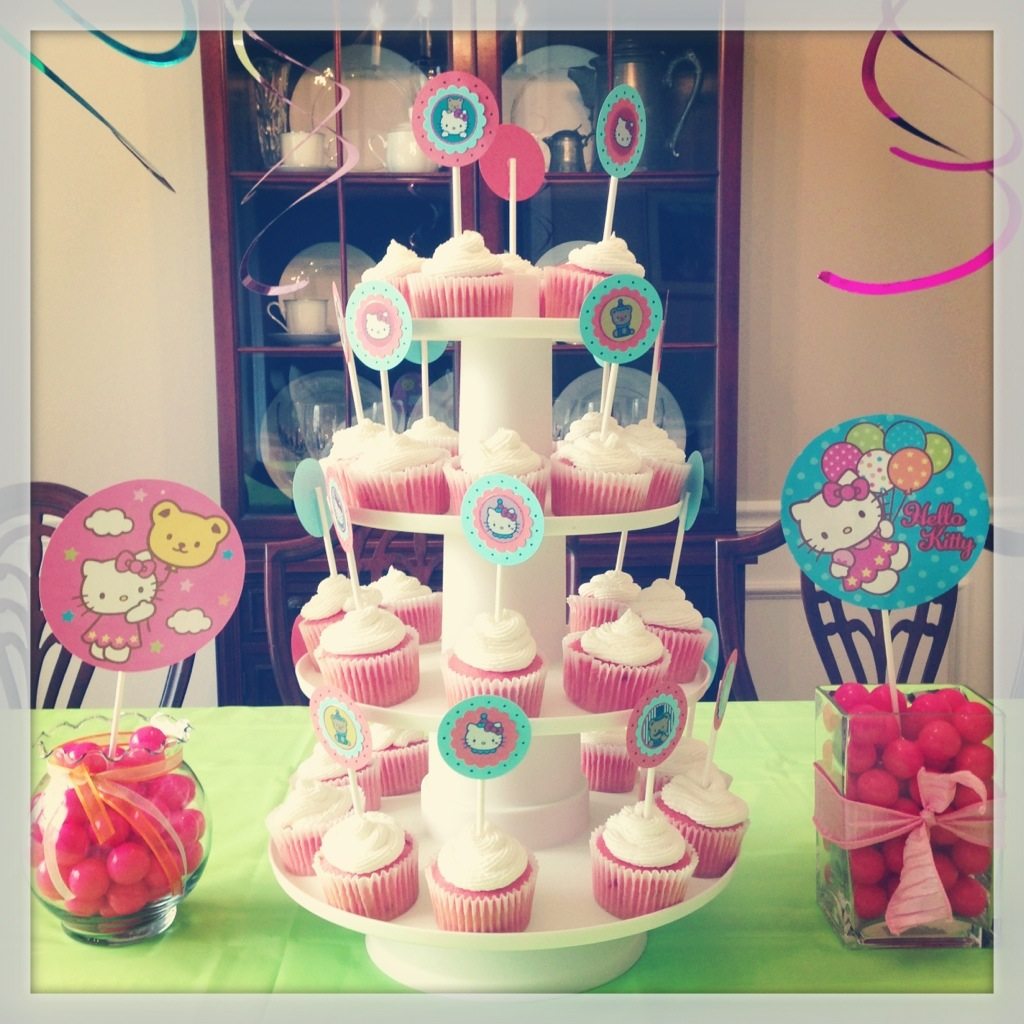 seriously. i have had so much cake in the last few days. i'm going to explode.
the boys wandered around like zombies. it was actually kind of nice, because livy is a sweet girl and those boys are usually terrorizing things and a hello kitty bday party wouldn't normally stand a chance. when we got home, i insisted isaac lie on his bed. "i'm not even tired" he said. and then he fell asleep two minutes later.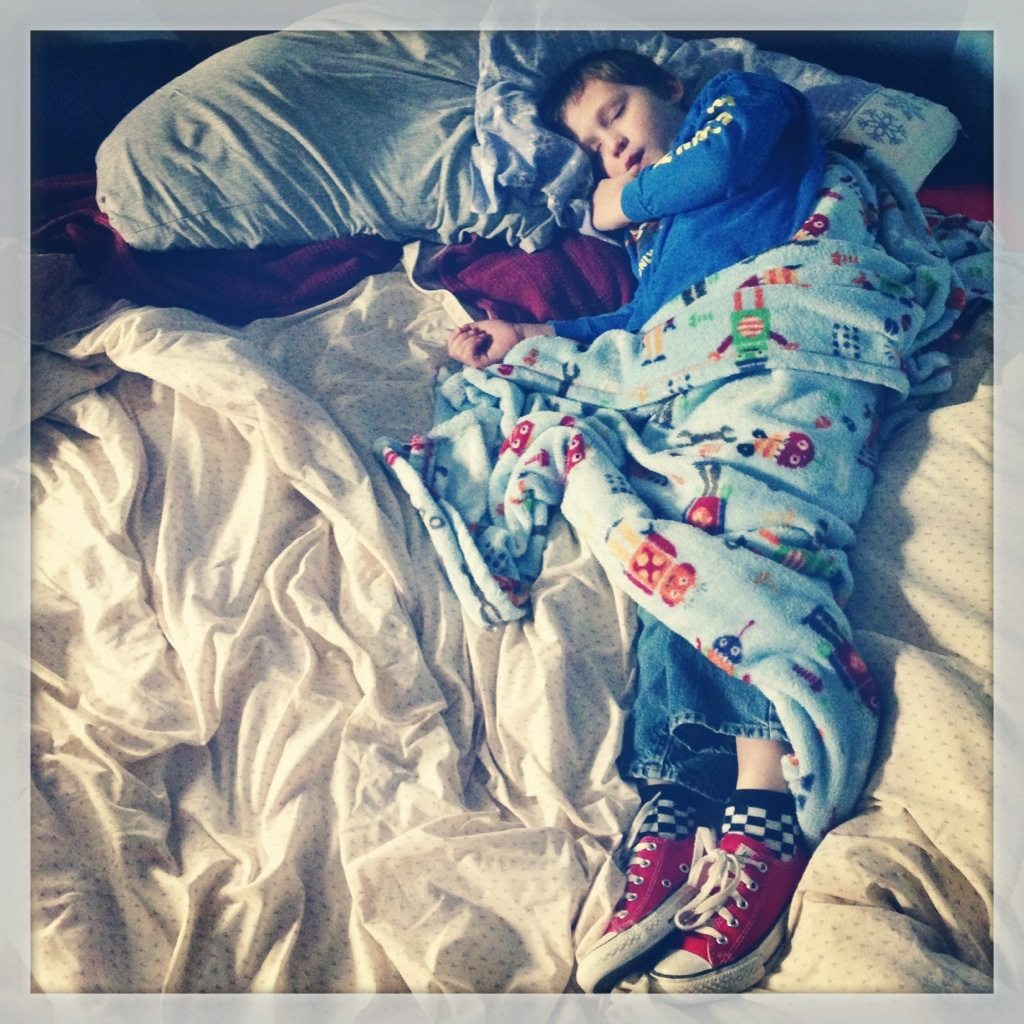 so, now it's 10:00 pm. and i'm tired. i will post one more post before i got to bed. of all the birthday cakery. and then i'm going to sleep until 10am. or until the kids wake up. at 630 probably. :/