thought i would take a few minutes to look back at what went down in 2012, in terms of quilting and sewing and cakery. it's always fun to see it all laid out in a nice little grid format. it makes me feel like i actually accomplished some things…
anyhoooo…
here's the quilts.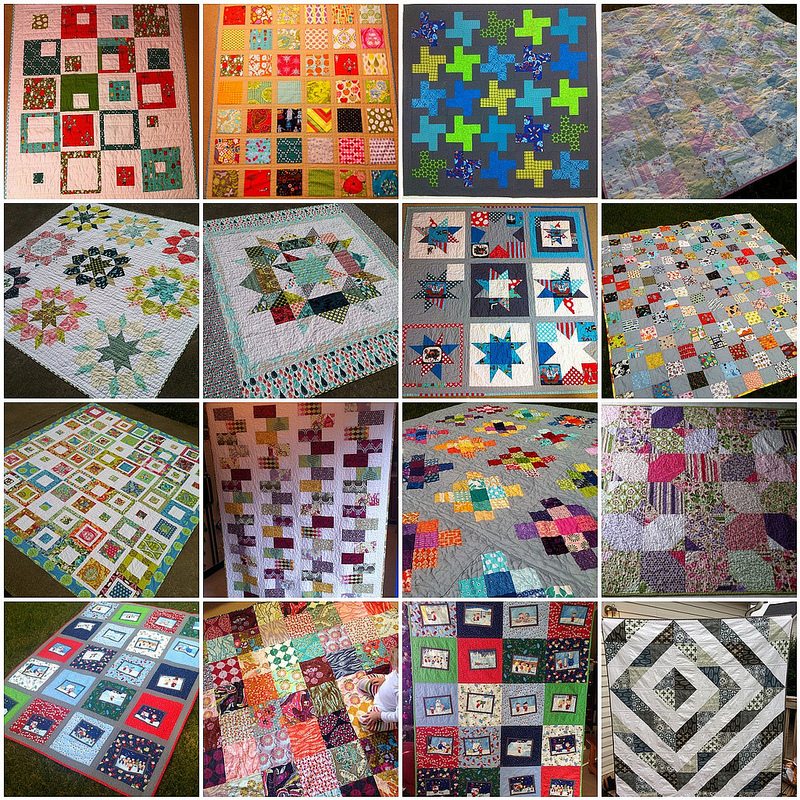 1. Front of Max quilt – washed and crinkly, 2. Quilt for baby s, 3. SCAN quilt top, 4. aunt eleanor's quilt, 5. prince charming swoon quilt, 6. swoon back, 7. wonky star pirate quilt., 8. i-spy quilt for my kids.., 9. soul blossom, 10. pave the way in parisville, 11. scrappy granny square quilt, 12. another scan quilt, 13. charlie brown christmas quilt., 14. Untitled, 15. charlie brown christmas quilt, 16. Julie's quilt
and the smaller quilty/sewing projects: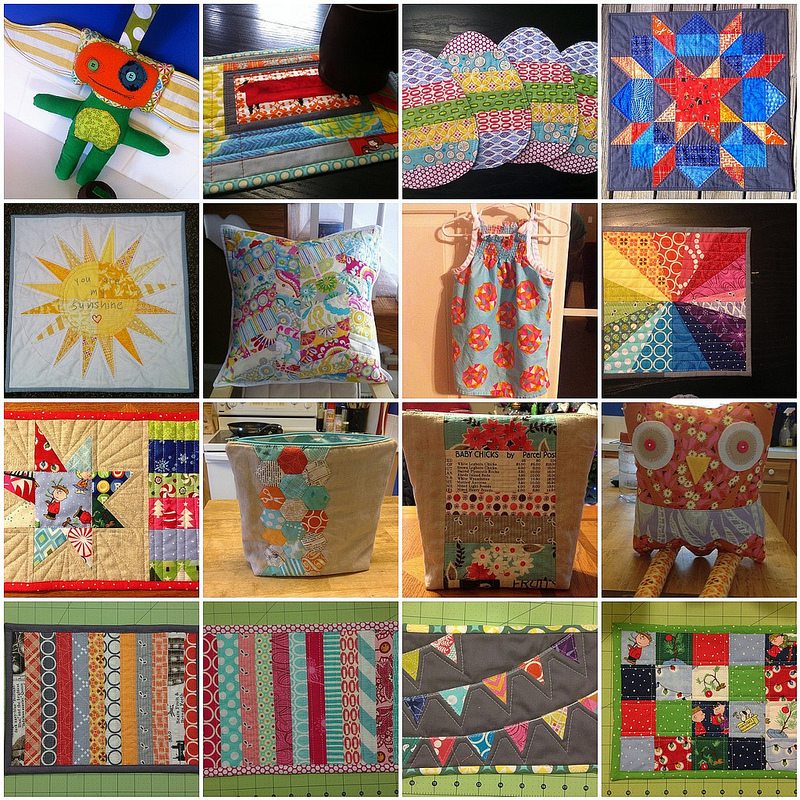 1. ash's monster and cupcake, 2. mug rug., 3. four easter egg mug rugs., 4. scrappy swoon for doll quilt swap, 5. you are my sunshine mini quilt., 6. scrappy herringbone pillow, 7. anna's new dress., 8. rainbow mug rug, 9. isaac's christmas mug rug, 10. zipper pouch for tmqg swap…, 11. zipper pouch., 12. owl softie, 13. orange/grey mug rug, 14. pink/aqua mug rug, 15. bunting mug rug, 16. charlie brown christmas mug rug.
and the cakes and such.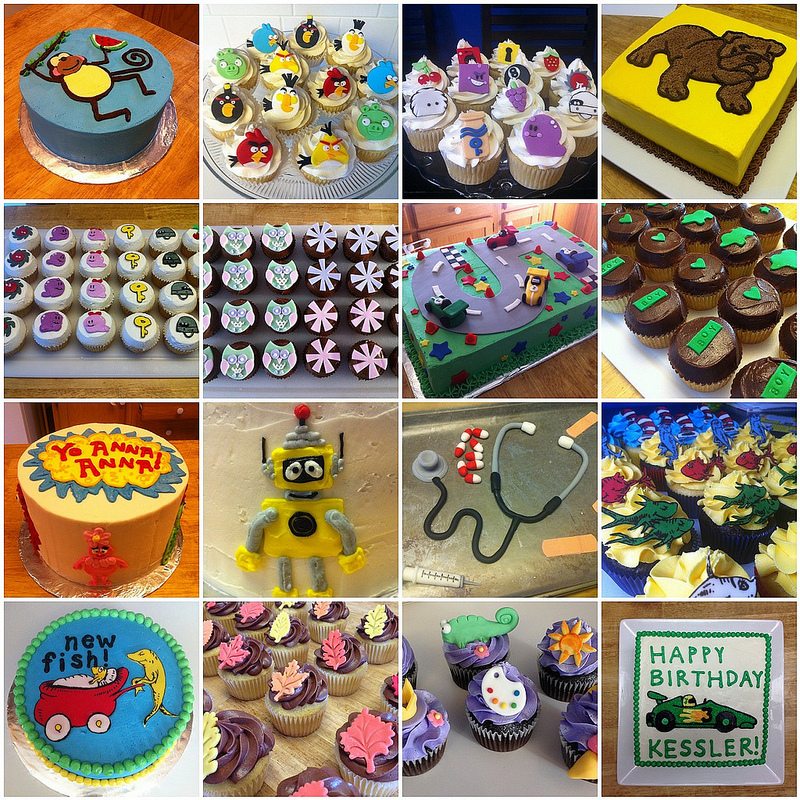 1. Monkey watermelon cake, 2. angry birds cupcakes, 3. Hoggy cupcakes, 4. yellow bulldog cake for z., 5. more hoggy cupcakes, 6. Baby shower cupcakes, 7. race track cake, 8. baby boy cupcakes, 9. yo anna anna!, 10. plex, 11. Fondant nurse cake decor, 12. one fish two fish cupcakes, 13. new fish., 14. autumn leaf cupcakes, 15. one of each tangled cupcake., 16. birthday cake for kessler
the end.