the annababy is becoming quite a little artist. her potato people have transformed and she's including so many little details. and big details – like bodies. 🙂
here's some that i've managed to capture on digital media before she destroys or erases it…
a portrait of foofa, plex, and toodee. in chalk.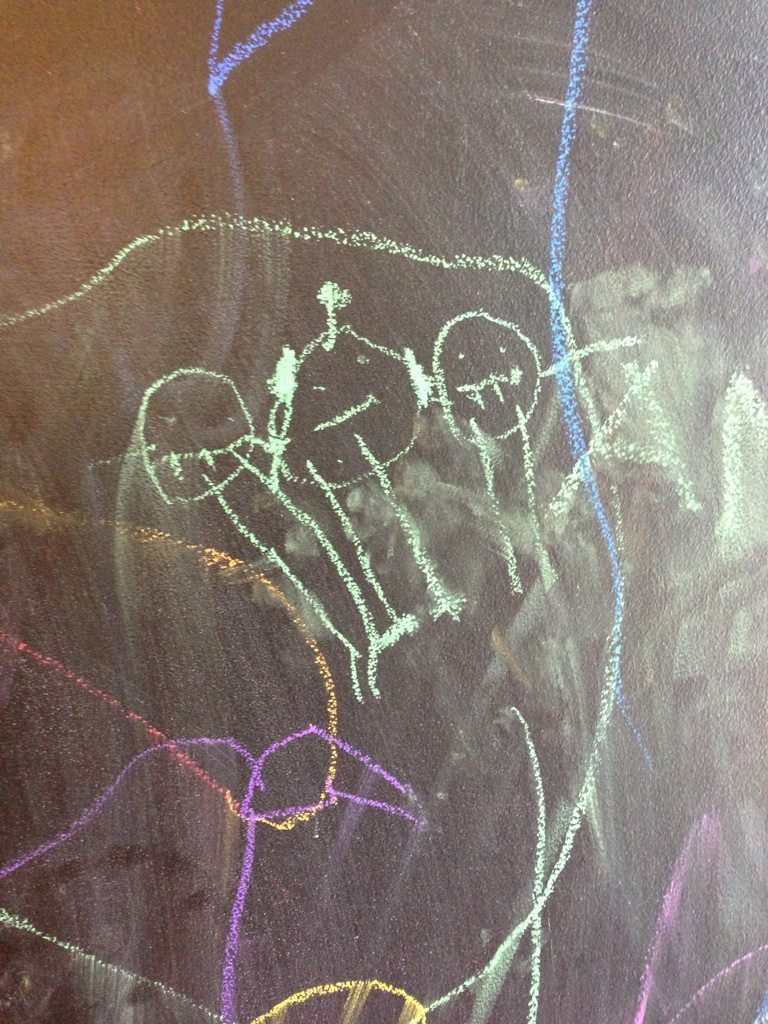 here are foofa, plex, and toodee, during their sitting. first she was "having school" with them.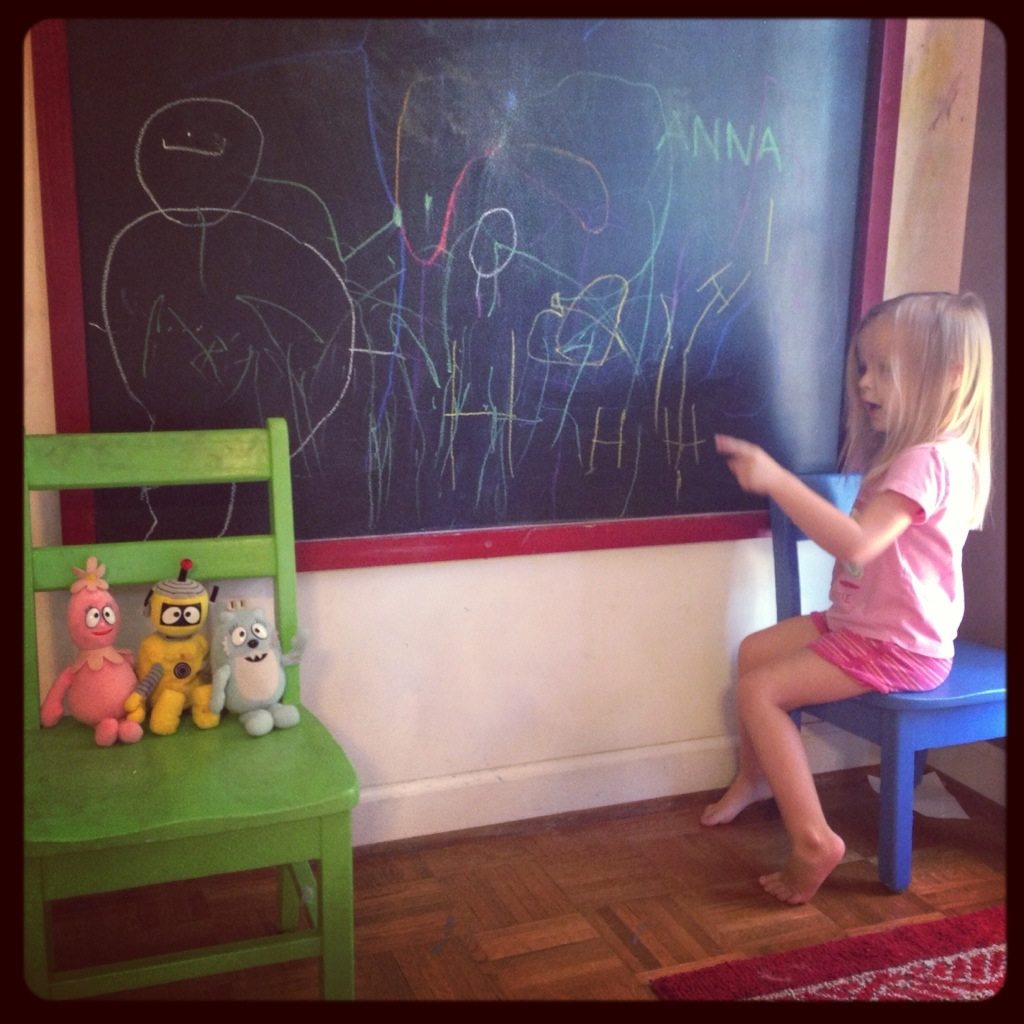 this is a self portrait of her in a dress. i'm told.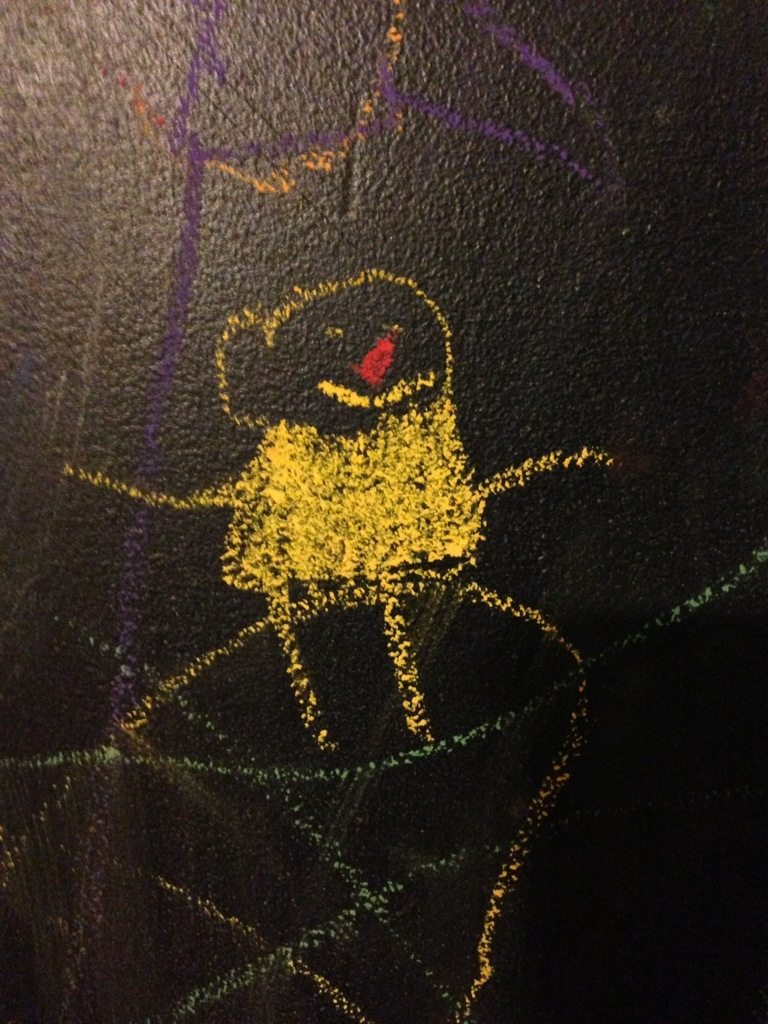 this is perhaps my favorite of all time. it's her and lucy. i love her knees. and lucy's circle belly. and i'm glad she's narrowed down the number of lucy legs to four. it used to be more in the 20-30 range.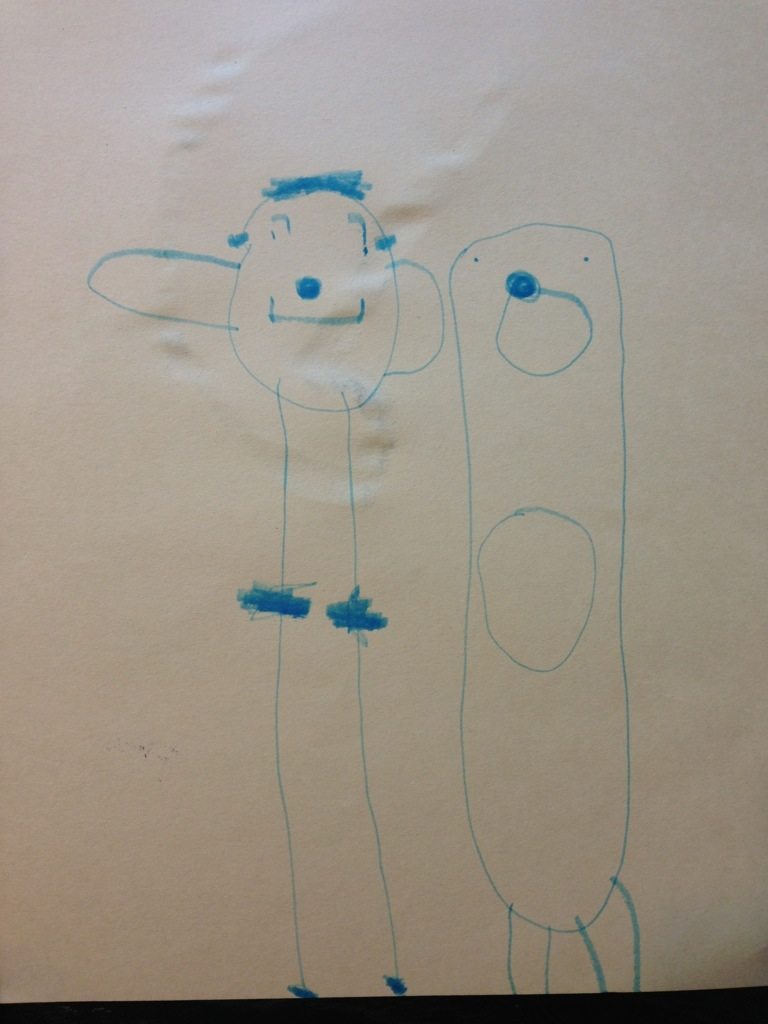 another picture of her and lucy. lucy is lying down here. obviously. those are lemons on her shirt. and lucy has an unfortunately placed tail.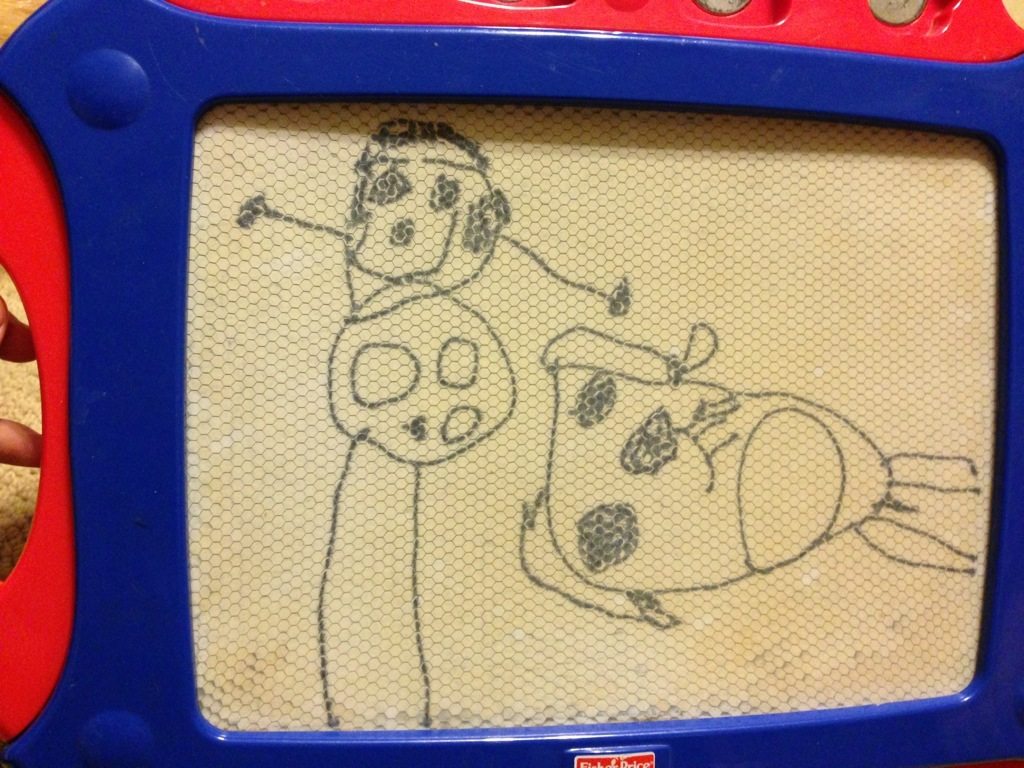 this next picture is me. with a baby with black all over it's face. and i'm wearing a diaper…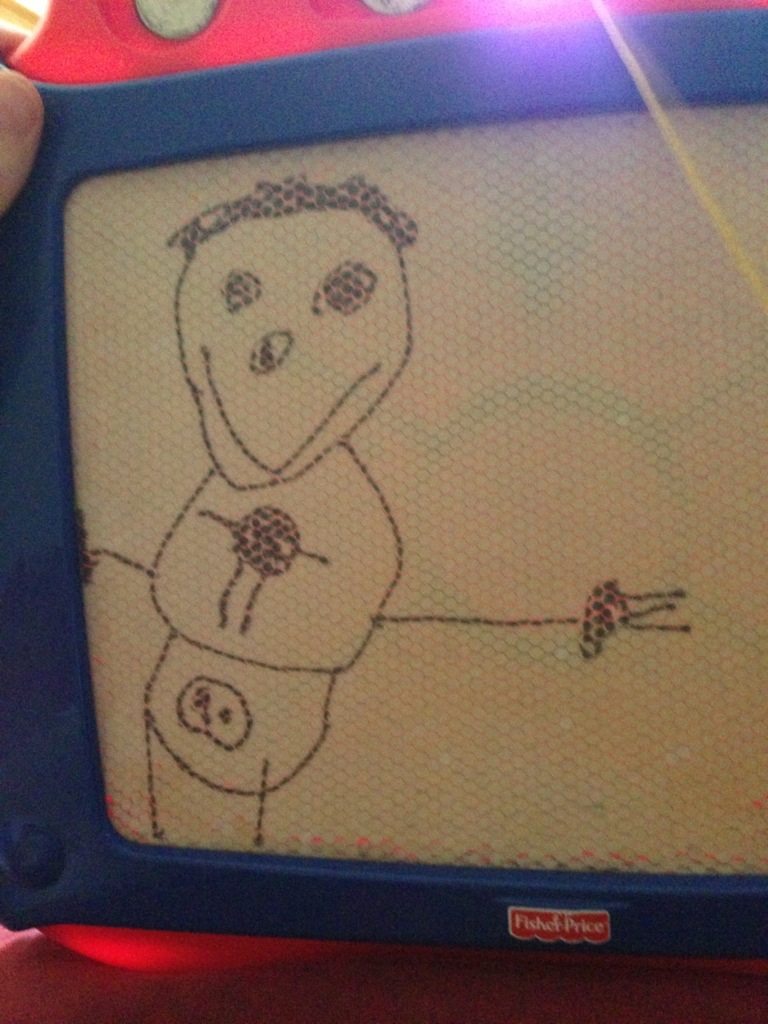 another random magnadoodle sketch.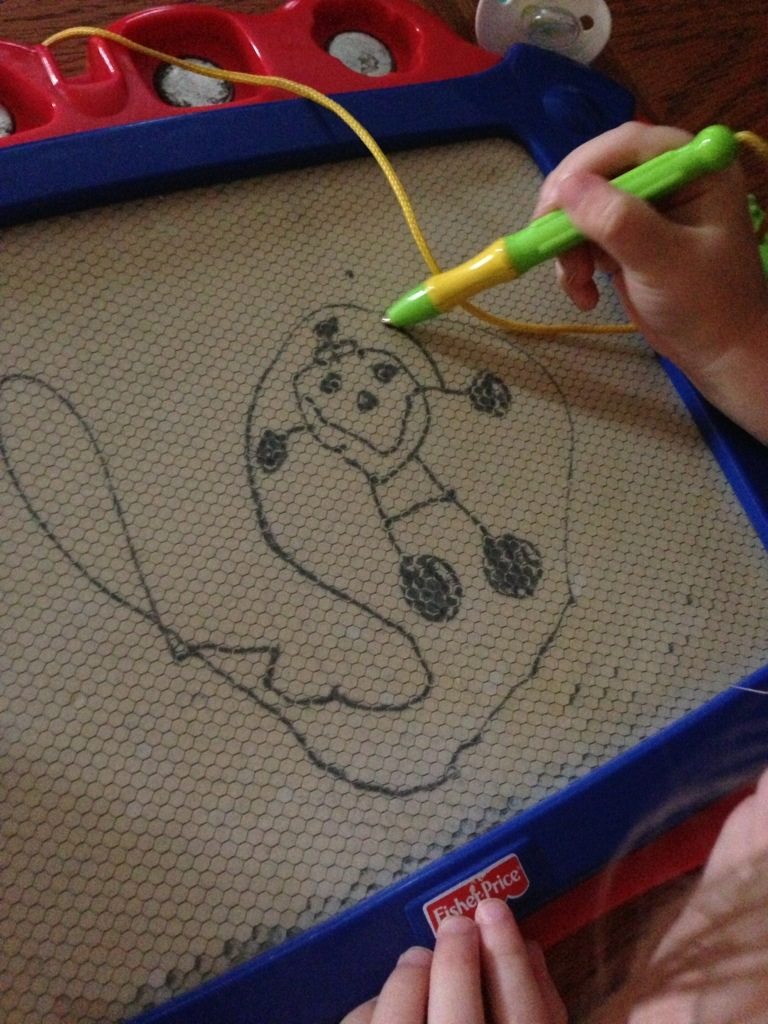 this last one is hard to see, but it's a portrait of me, with the baby in my belly. my teeth are a little sharp and scary. and i was wearing a shirt with syracuse written in an oval on it, which is clearly above the baby. well, the baby head. she thought about drawing appendages, but decided there was no room.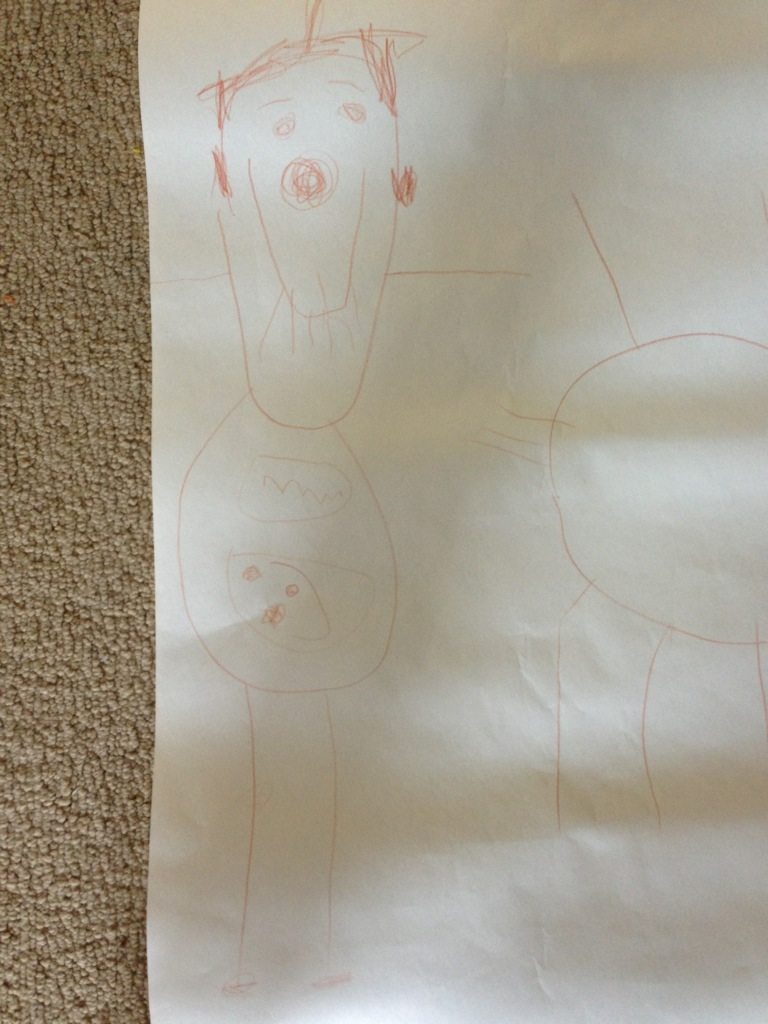 anyhoooo… that's all. for now.
thanks for visiting.