not much exciting happening over here. we've had the girls a lot, which limits our ability to get out and about. and drains us for our days off, so that we wind up just lounging around a lot. needless to say, our to do list hasn't even been dented.
here's some noteworthy (sort of) pictures from the last month.
spiderman and rapunzel. we were waiting for some (adult) friends to come for dinner. dressing up was clearly the only option.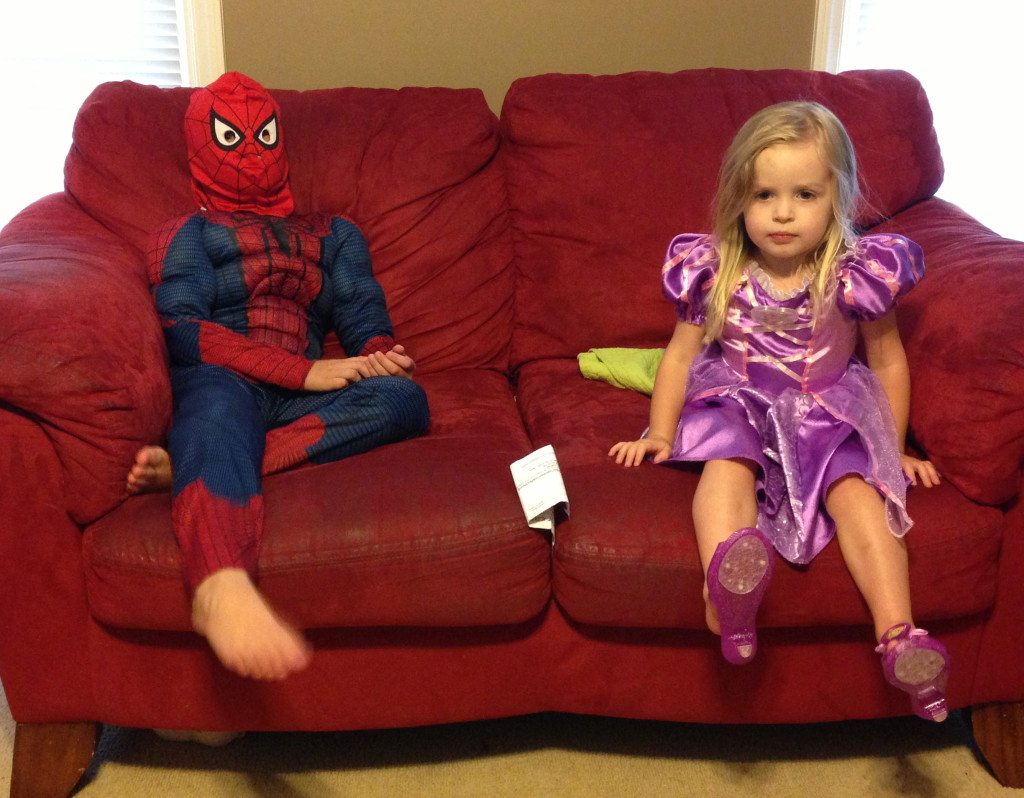 anna is a meticulous colorer. she slaves away to make sure every speck of white is covered in whatever space she's working. and that she stays in the lines as much as possible for a person who has only been on the planet for 39 short months.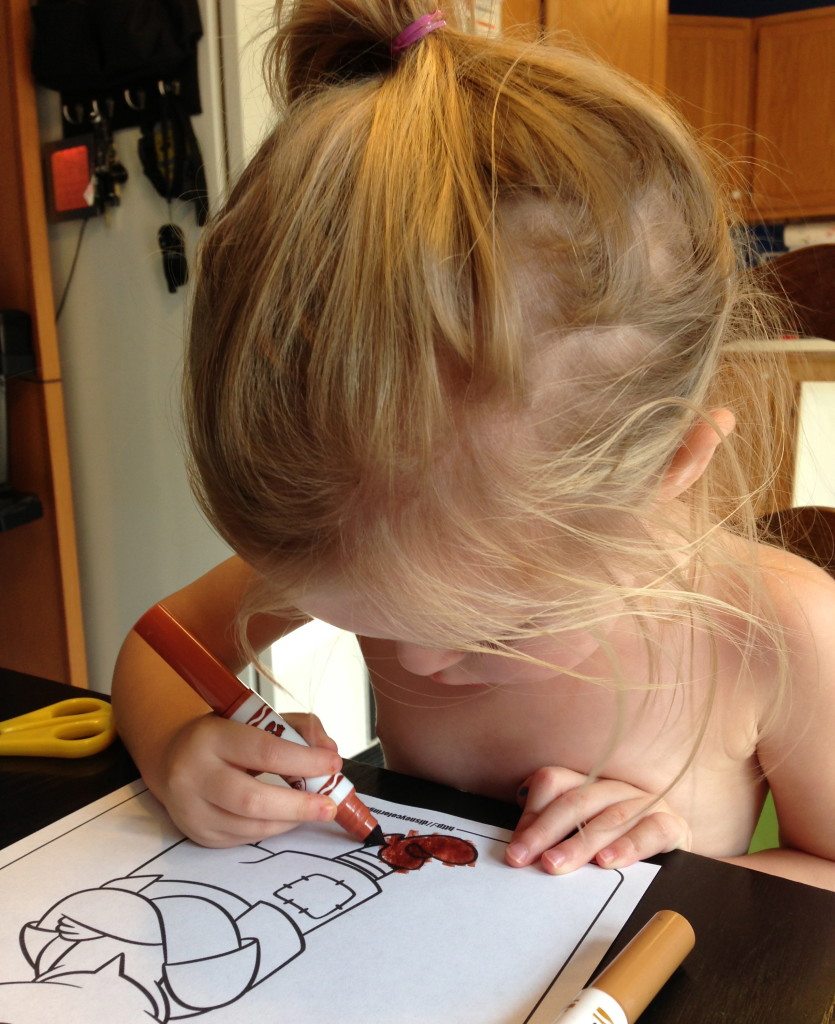 unfortunately, anna's coloring habits only pertain to the paper, and left unsupervised, she will quickly adorn her own body with various marker strokes.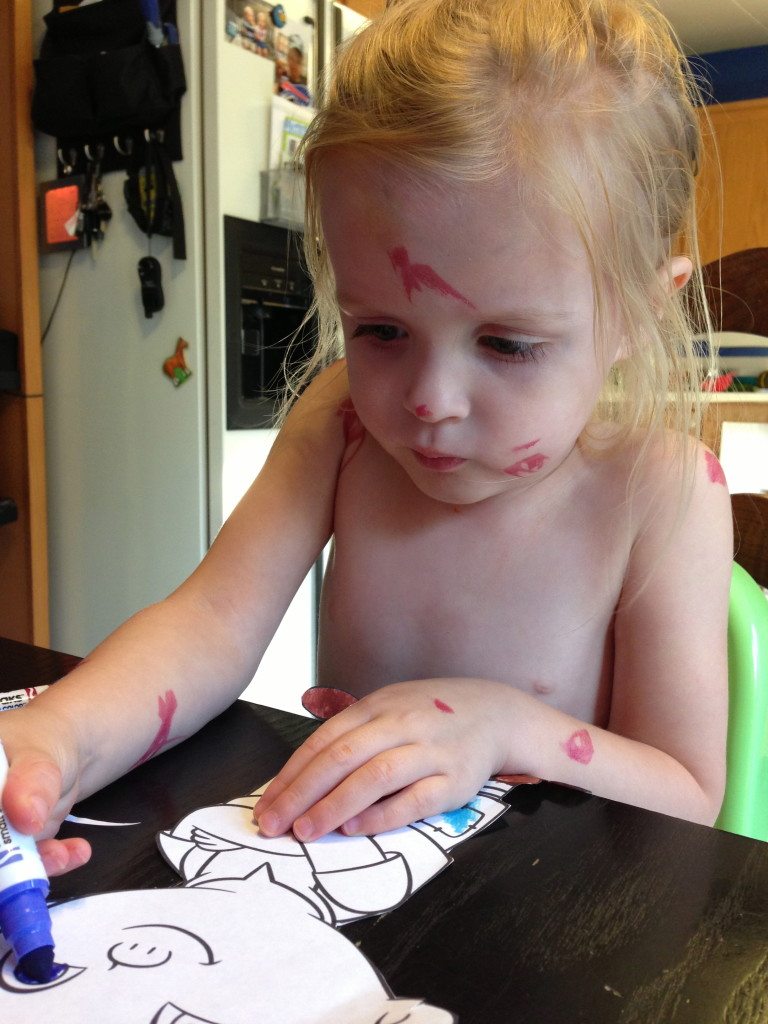 a few weeks ago, we had an incredibly busy day and i had an evening commitment, so i attempted to take a short nap while the kids watched tv. i woke up a half hour later, only to find the BOTH had colored themselves with markers.
anna, opted to color each hand and each foot a seperate color.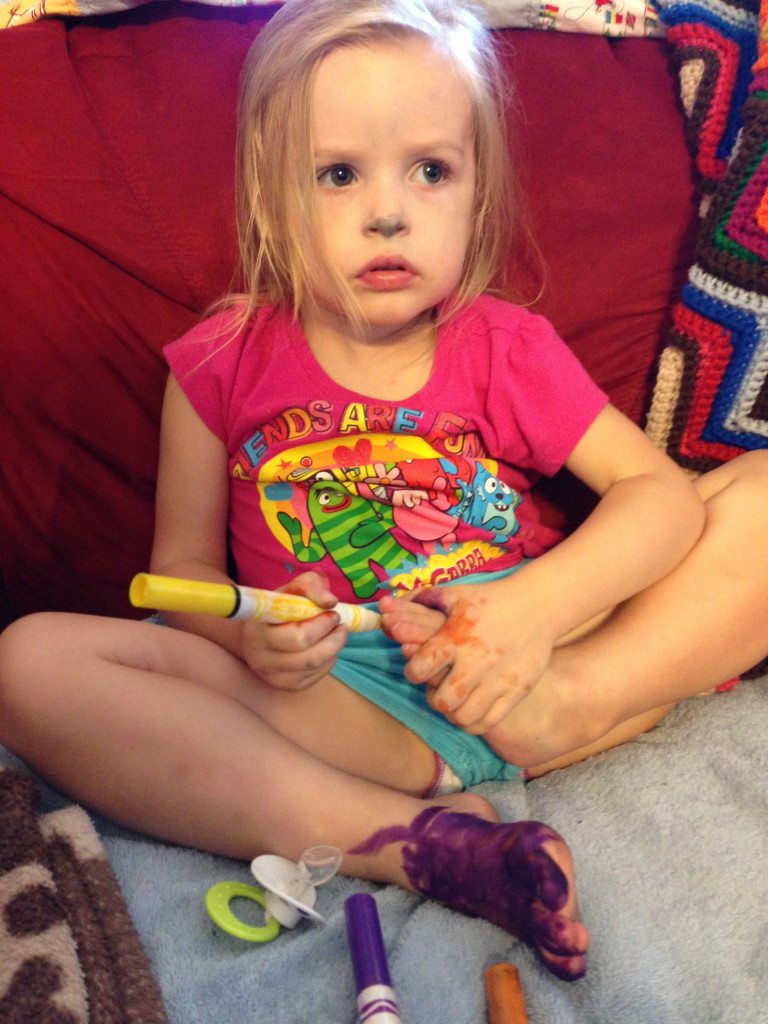 isaac (the SIX year old), colored a big blue clown mouth on his face and coated his entire hands.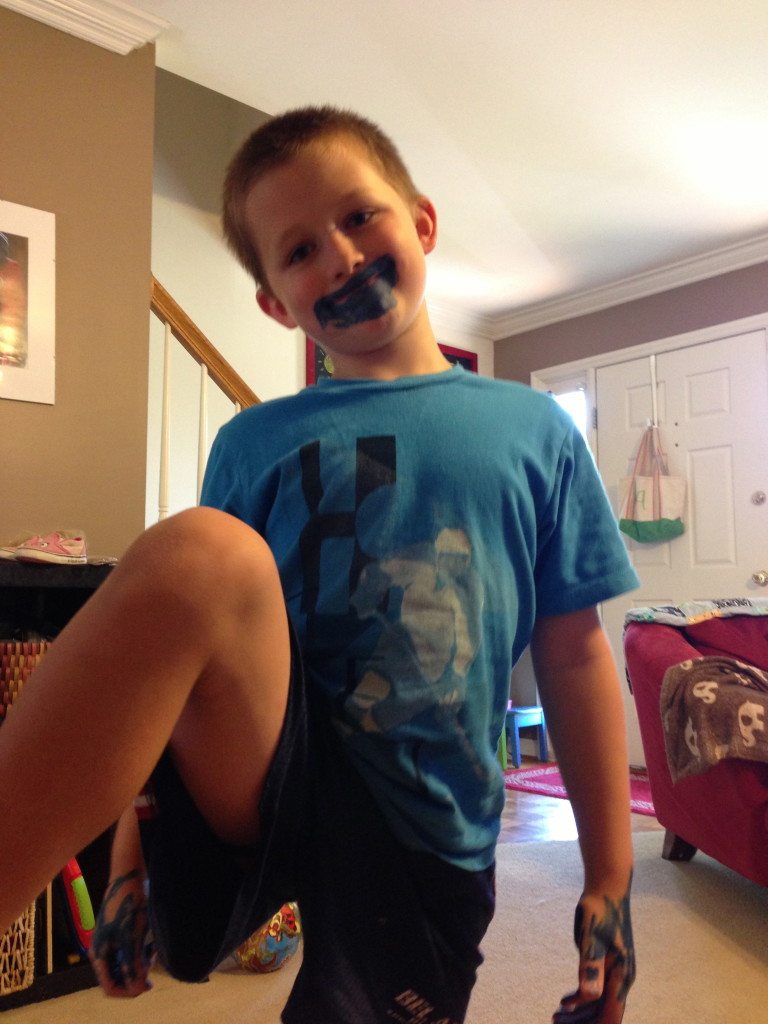 i made a quick attempt to wash him up, but left when derek got home and assigned him the task of bathing my tattooed children…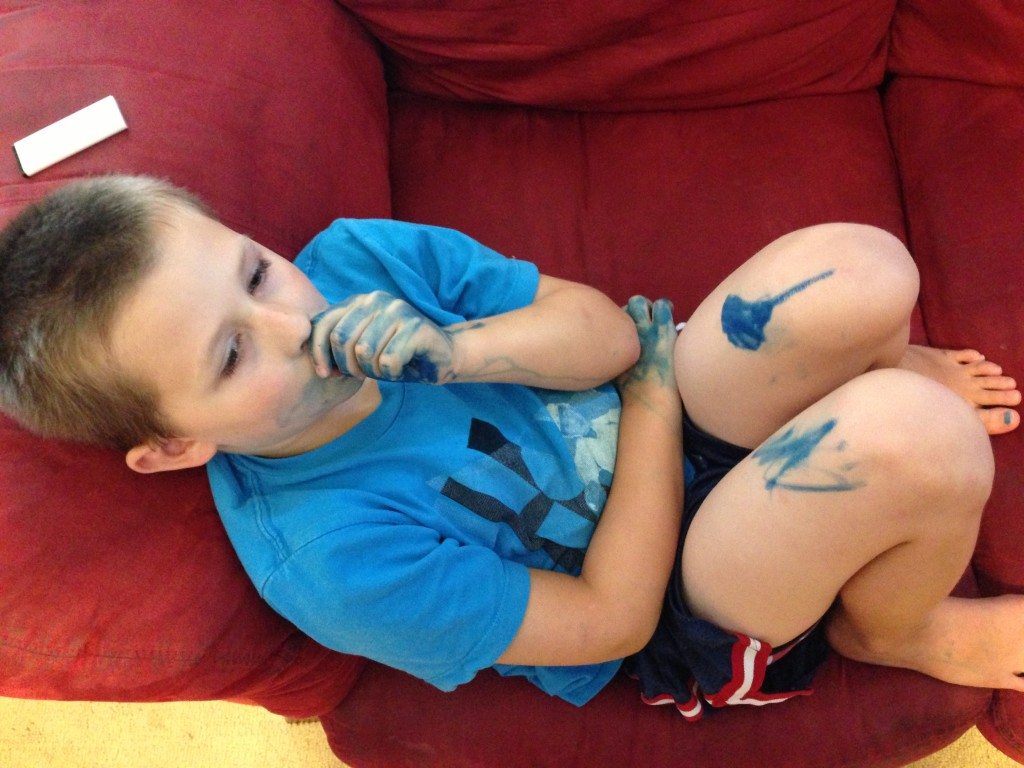 i got one step closer to finishing the stupid salt water kaleidoscope quilt. (a few steps if you count purchasing and piecing the back). basting. bleh. made more bleh by my quickly growing midsection.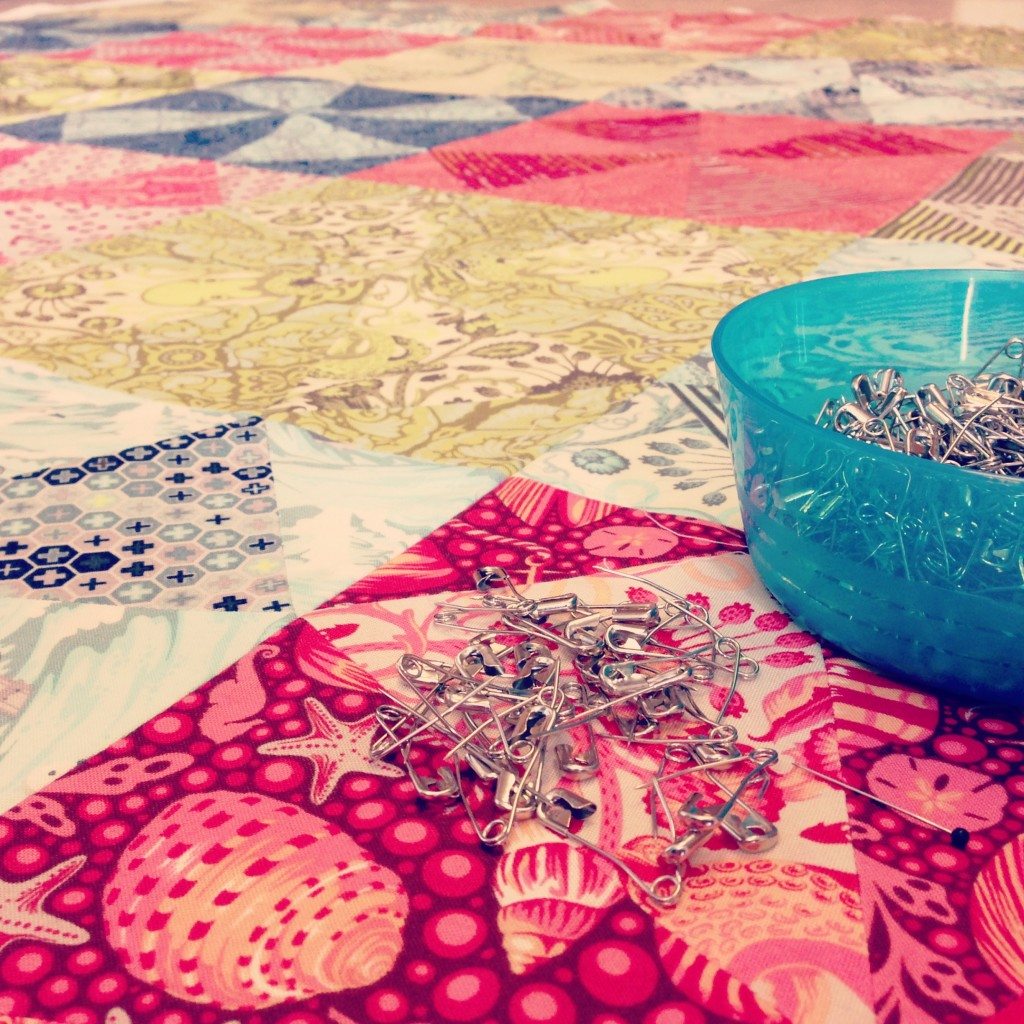 instead of knocking this sucker out, i obviously decided to begin a new quilt. i was inspired by this one and pulled out all of the low volume prints i've accumulated in the last year or so.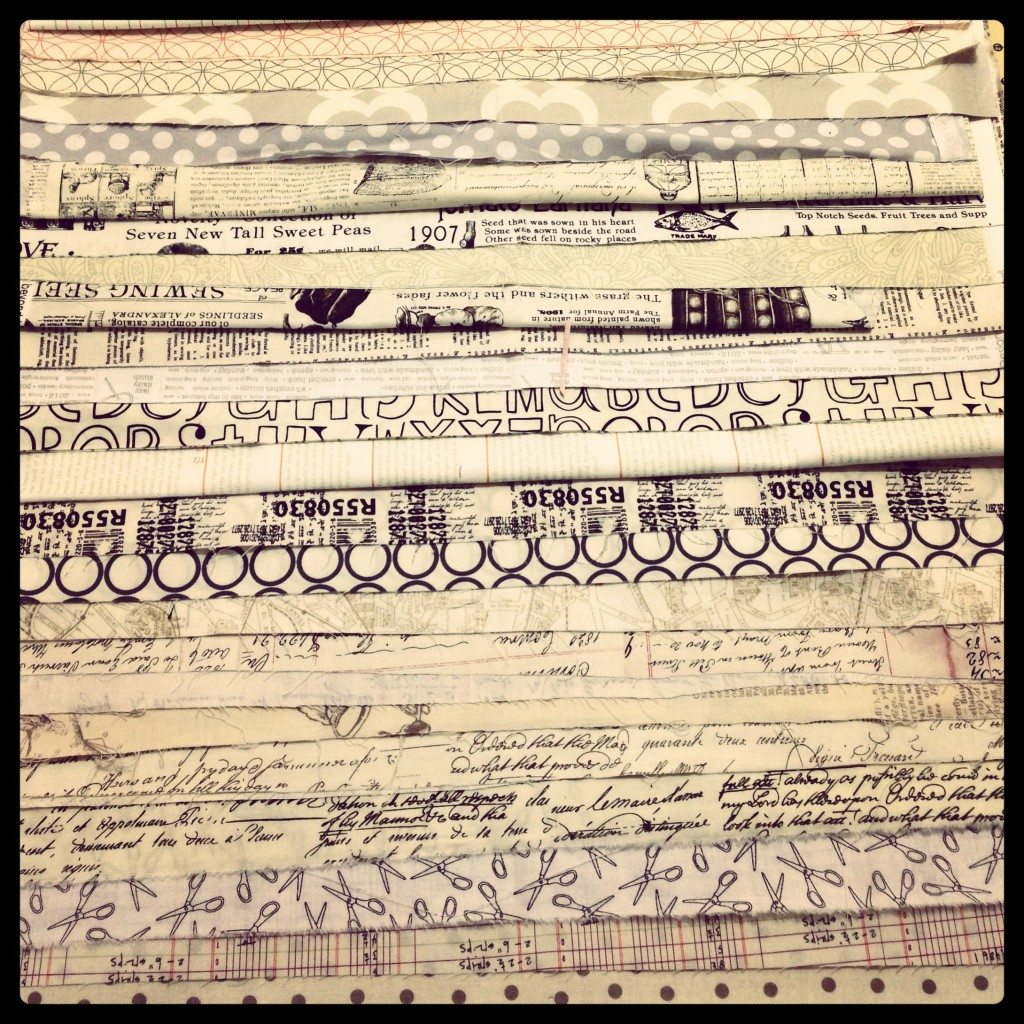 (fyi, this pics are in chronological order, sorry.)
anna painting.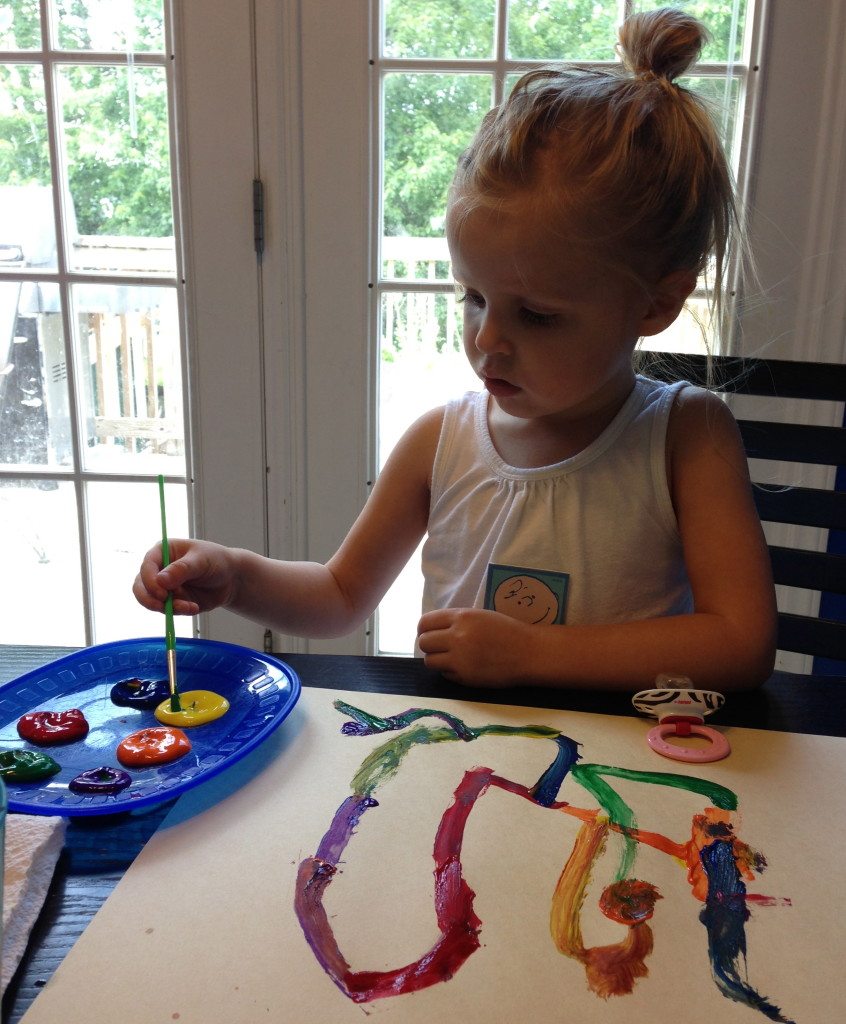 and isaac.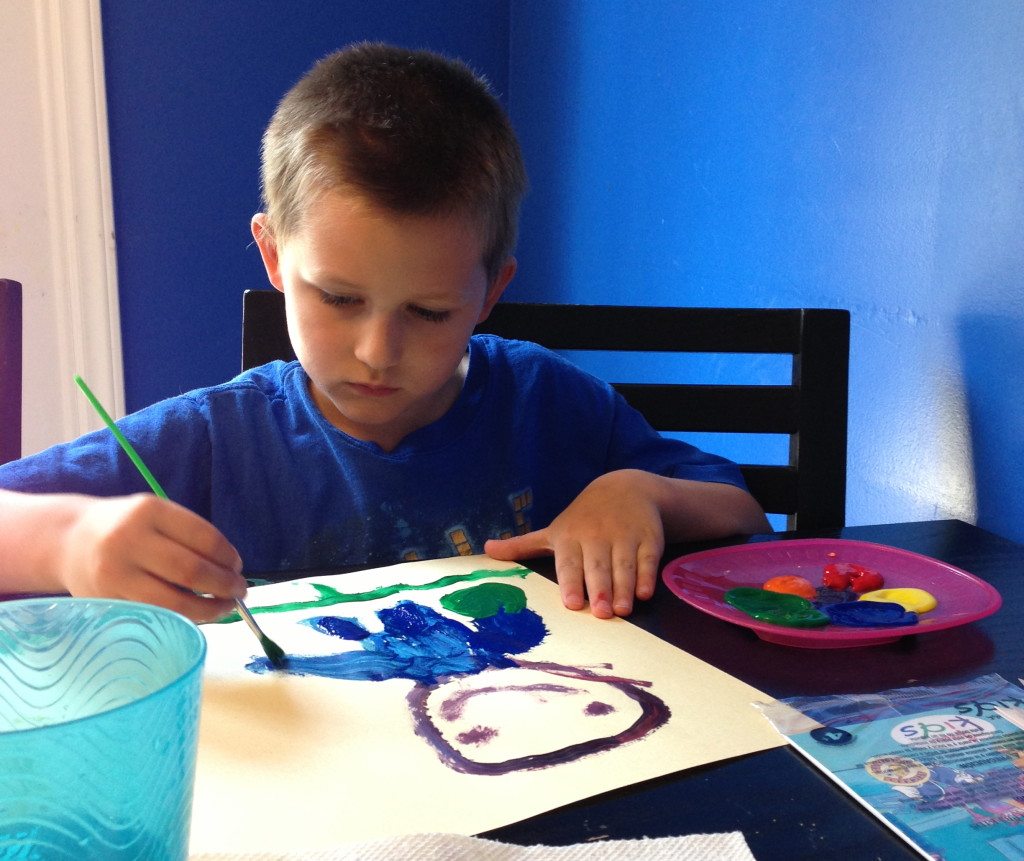 and another anna.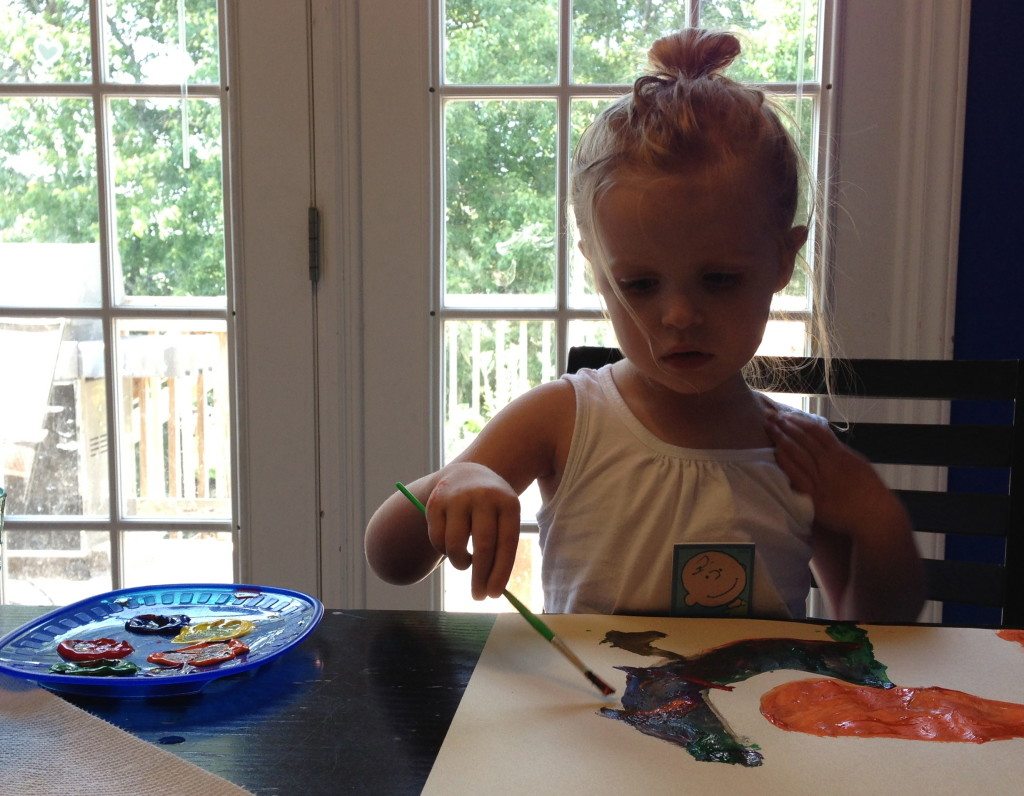 had a girls night out with my usual crew a couple weeks back. they all ordered big fancy cheap drinks and i got… water. see that babythree?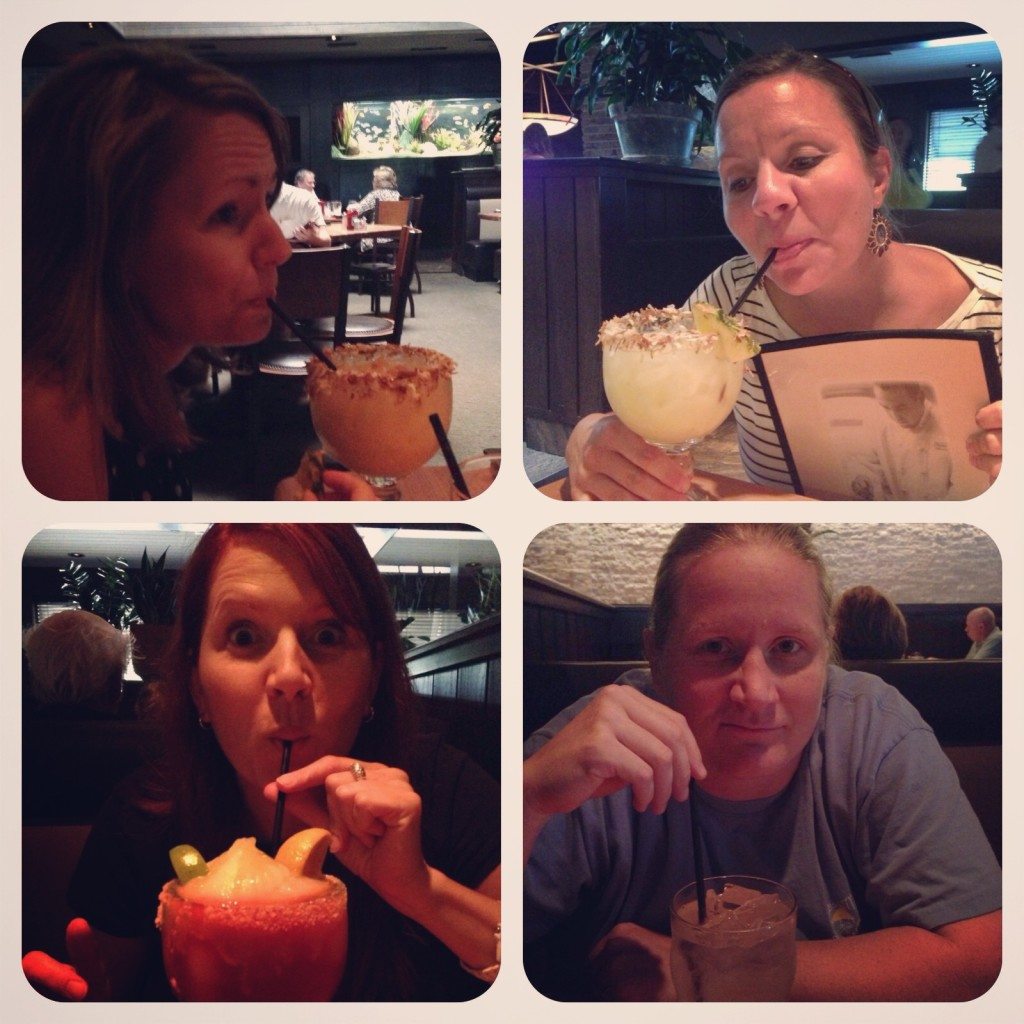 in related news, we acquired a new ride. some super awesome pals of ours have been planning to move their massive clan (7 kids) to uganda. they had a minivan they needed to unload, we were looking for a better way to lug our growing (not quite to the same extent) family around. and. well, now i drive a minivan. the kids absolutely love it. and its nice to be able to conveniently fit the girls when we make it out somewhere.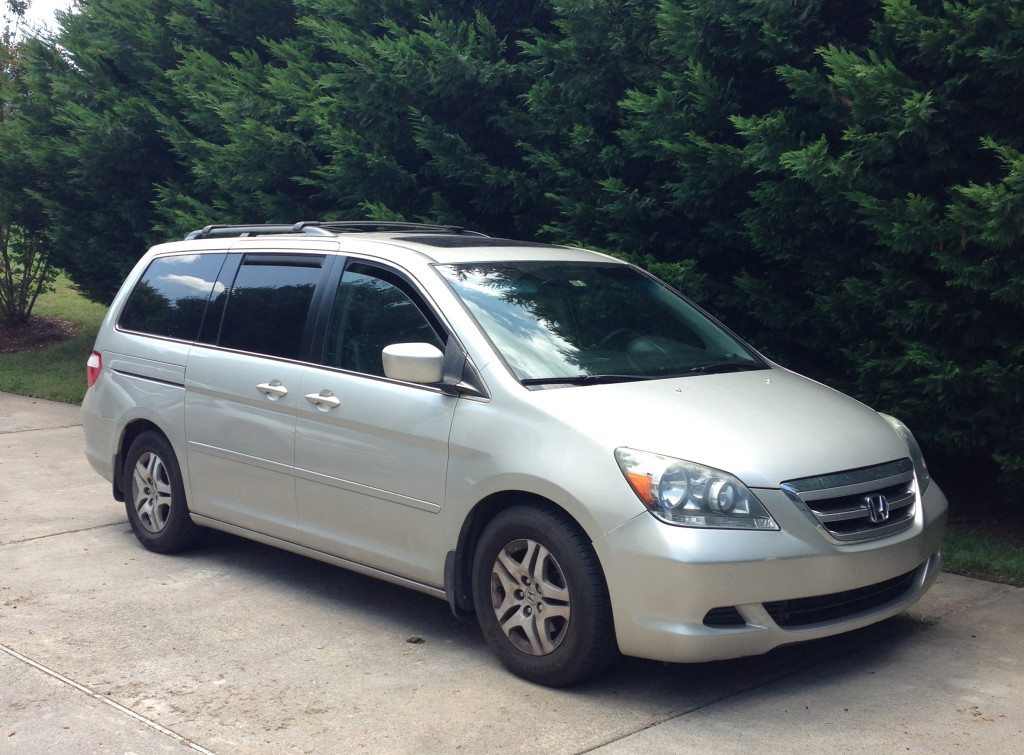 hit up a consignment sale for to look for some mini clothes for the new mini kid. found a few things. but, then found some stuff for anna too. she insisted on wearing it immediately. goof.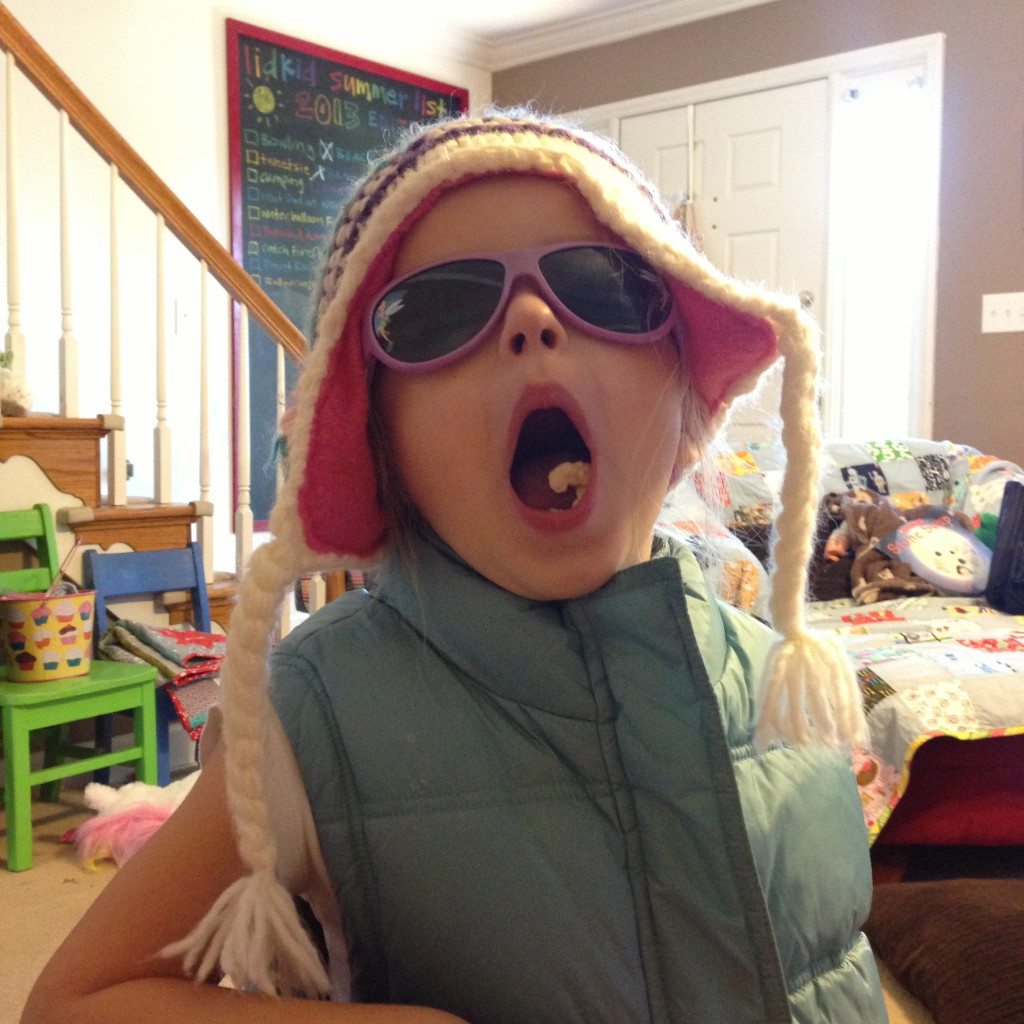 and then the hat accompanied us everywhere we went for the next few days. and while it's been a mild august by nc standards (it's been downright cool somedays), it's still a bit warm for a winter hat.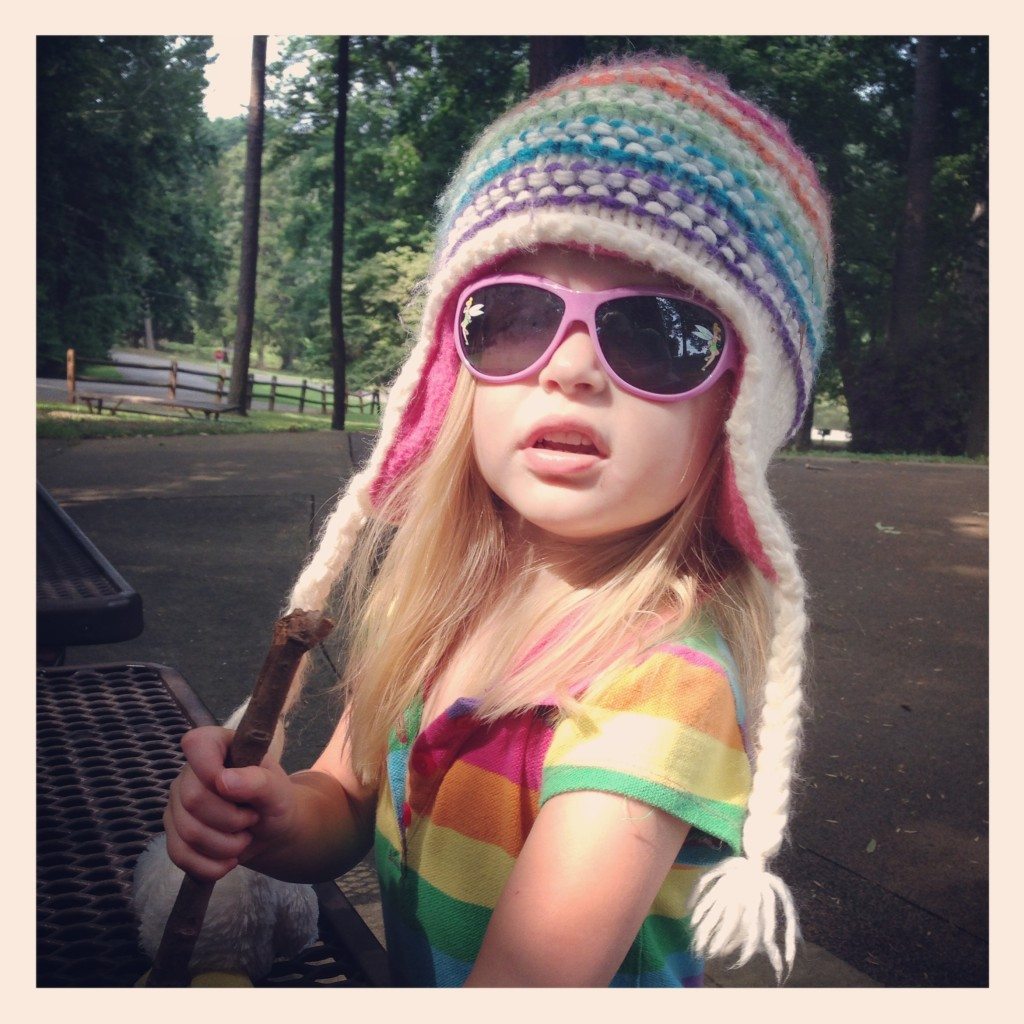 anna asked if she could get herself some water. or that's what i thought. i told her ok. after an abnormally long time, i went to check on her. waterMELON. that's what she wanted. and had made a valiant effort.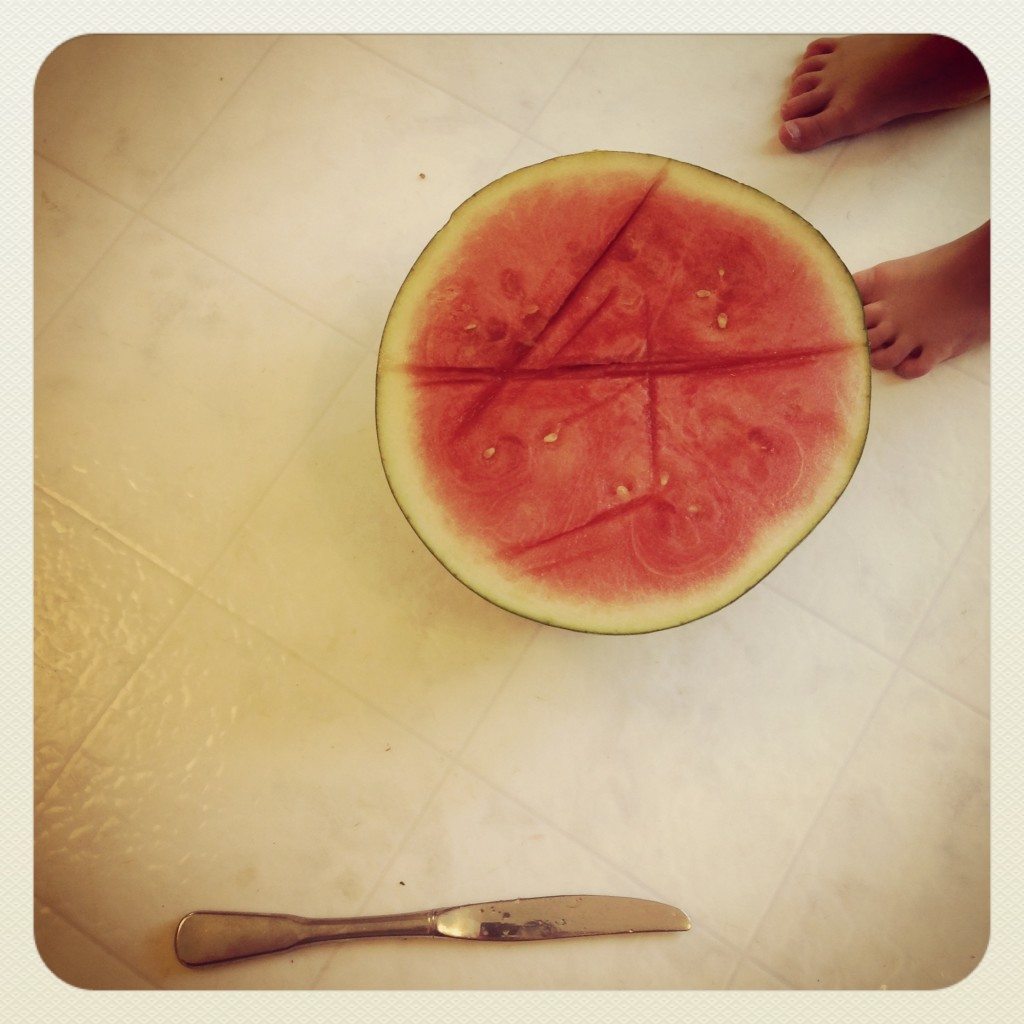 it was derek's birthday last weekend. i got him a deep fryer. and he put it to work quickly. (side note: the house now smells like a restaurant).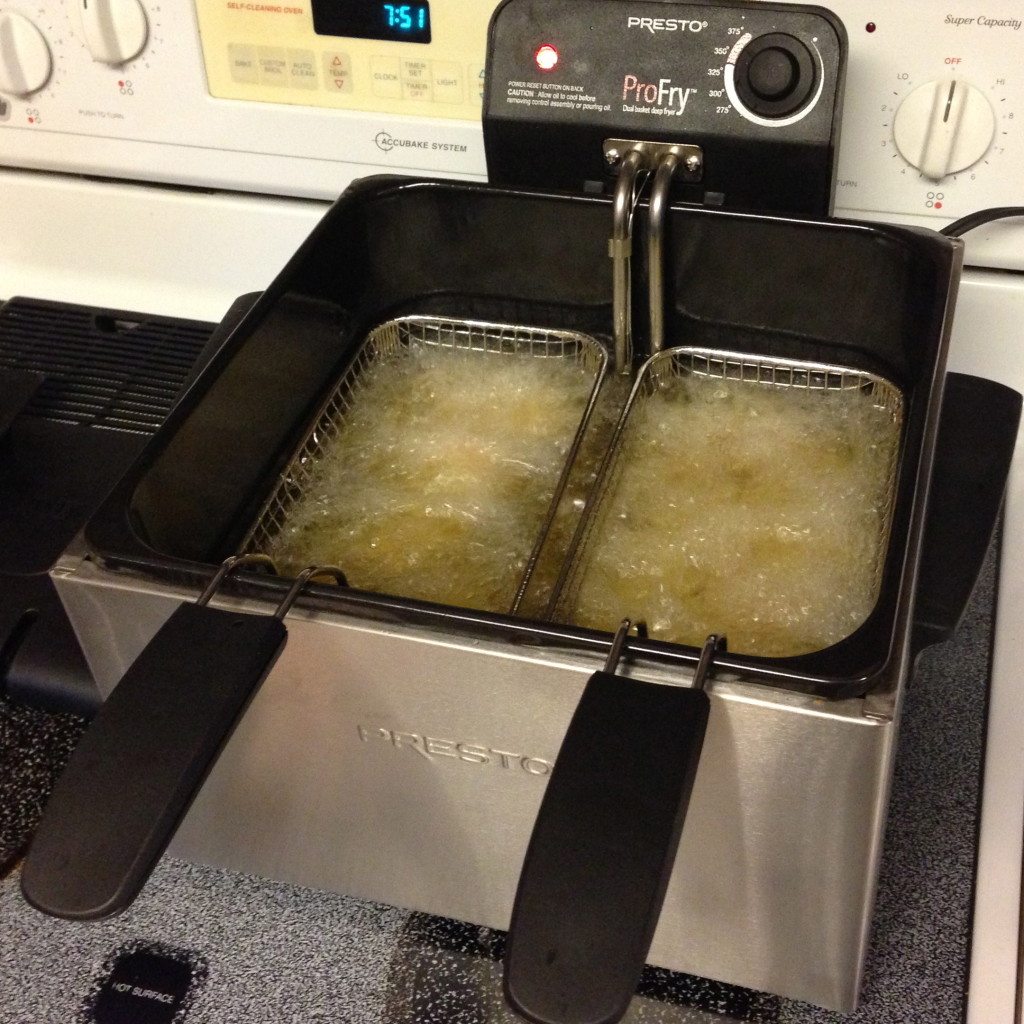 he whipped up some wings. and they were indistinguishable from real wings. you know. from buffalo. we ate a zillion wings last weekend.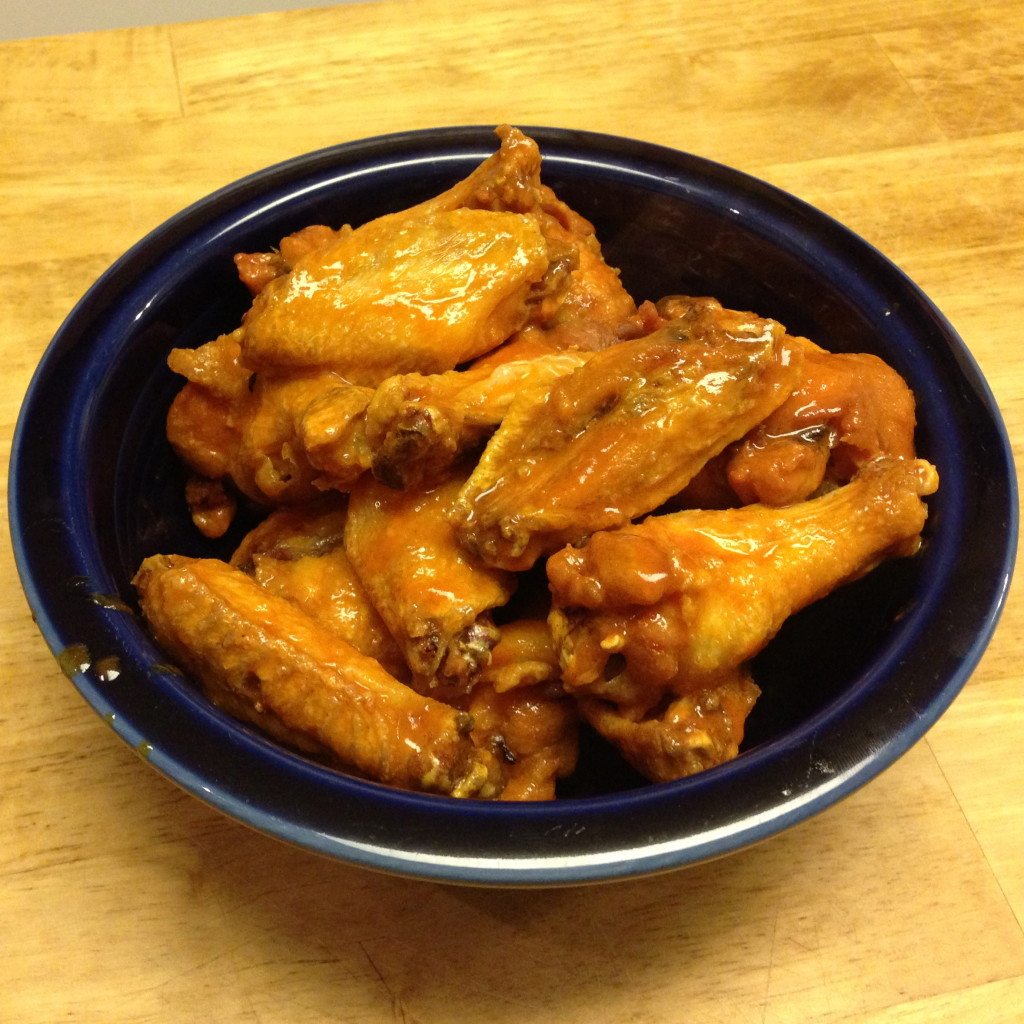 and he sliced up some chips for me and the kiddos. it's safe to say, we are benefitting greatly from this gift.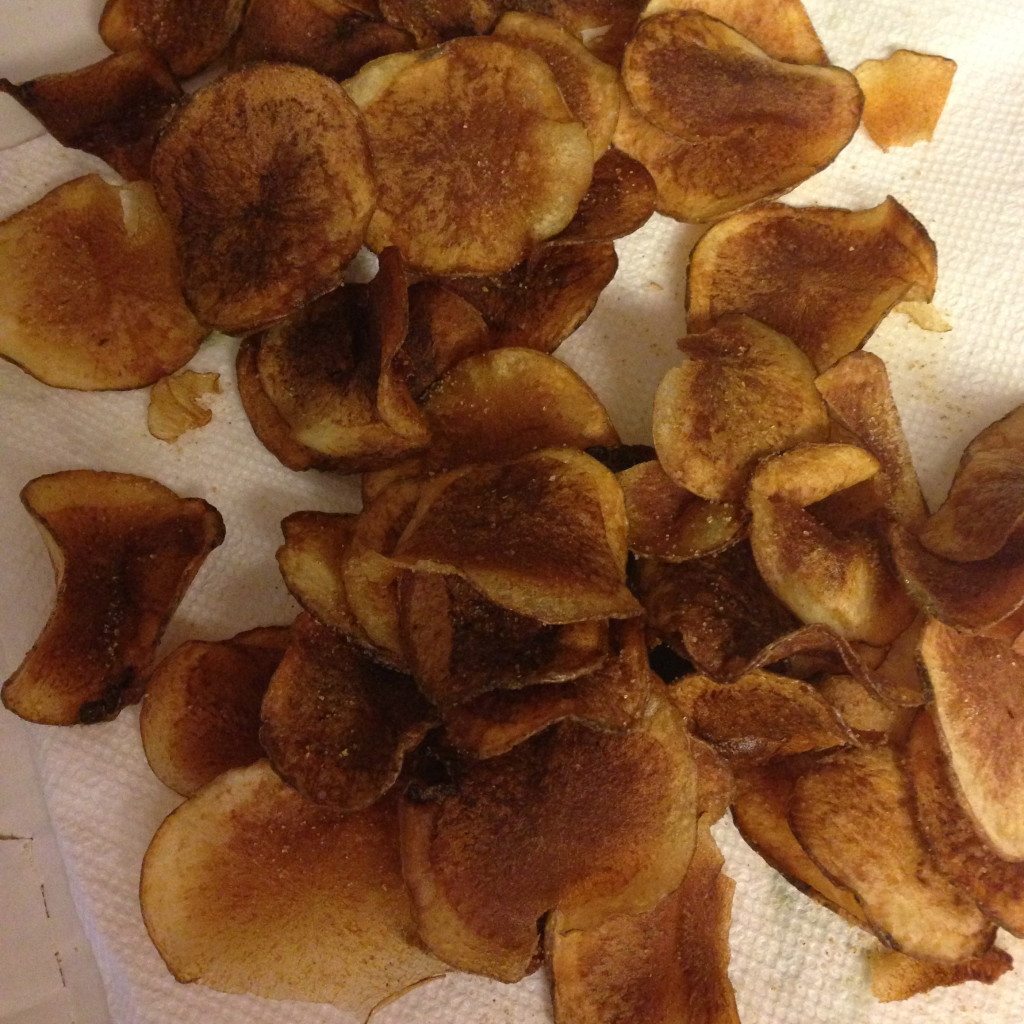 on sunday afternoon, my quilt guild had a sew in and was able to get this finished up… (from the low volume prints i showed above). i pretty much love it more than anything. and i'm on a quest for a perfect backing.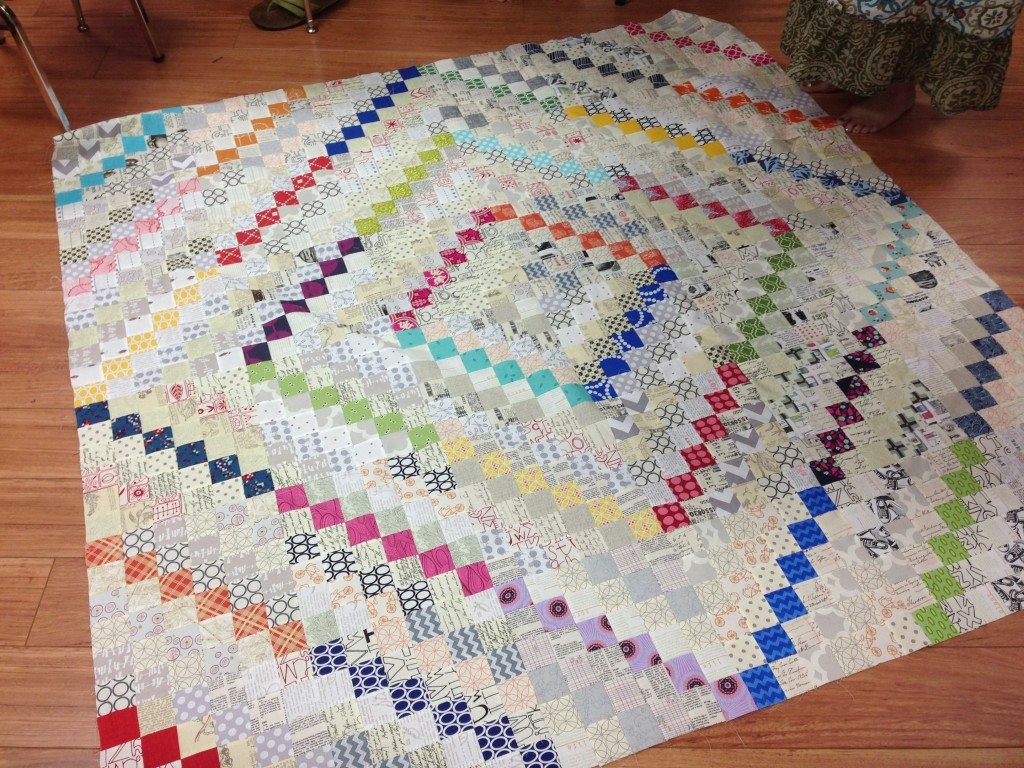 just after my post about anna's art, she drew up this portrait of me and the baby in my belly.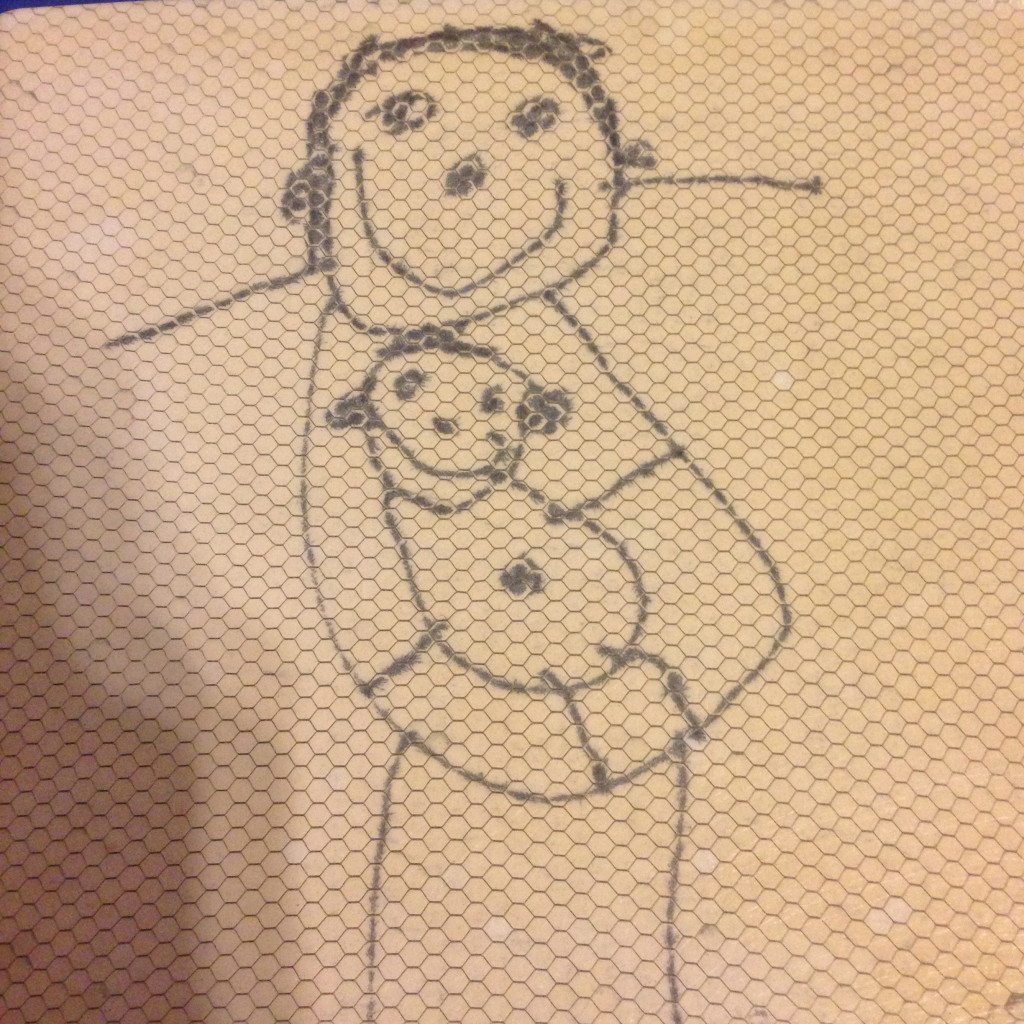 we had a skype session with new gramma and grampa terry. and anna is cute.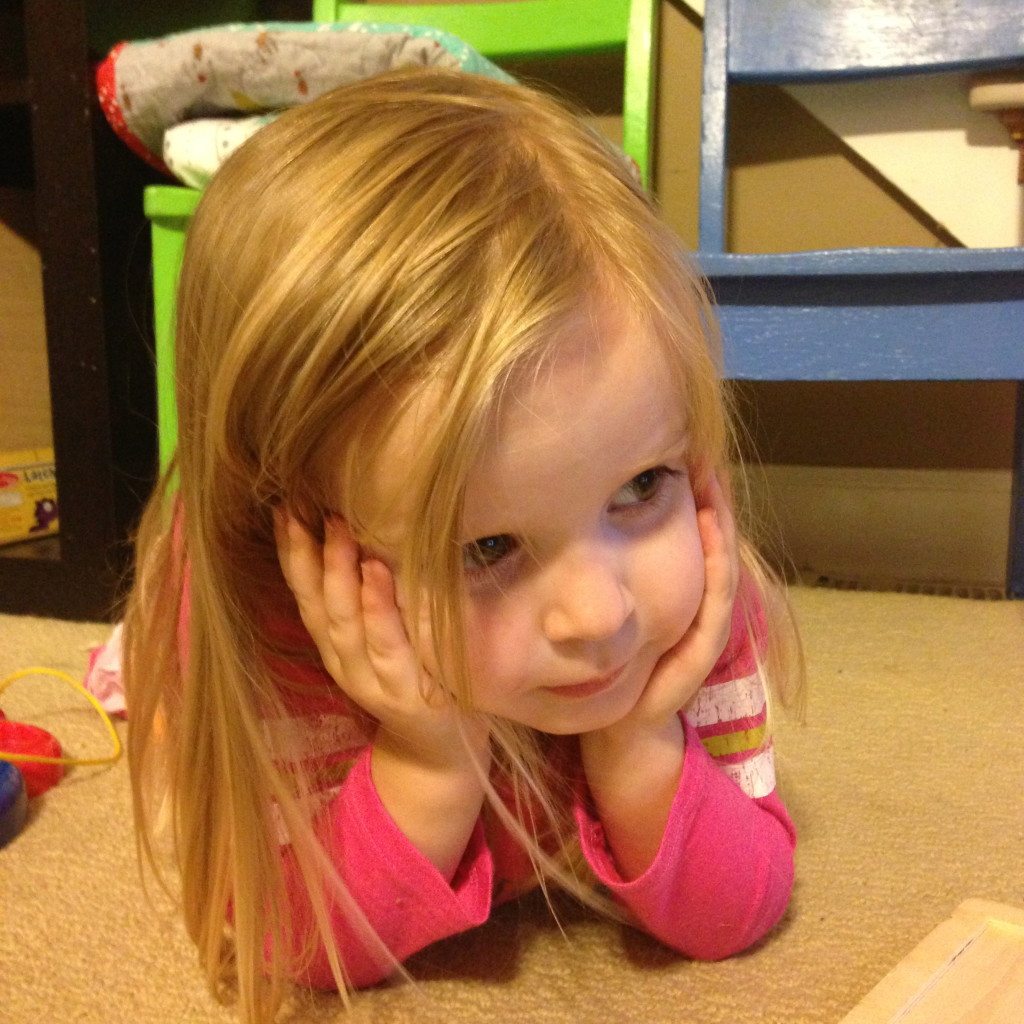 crashed.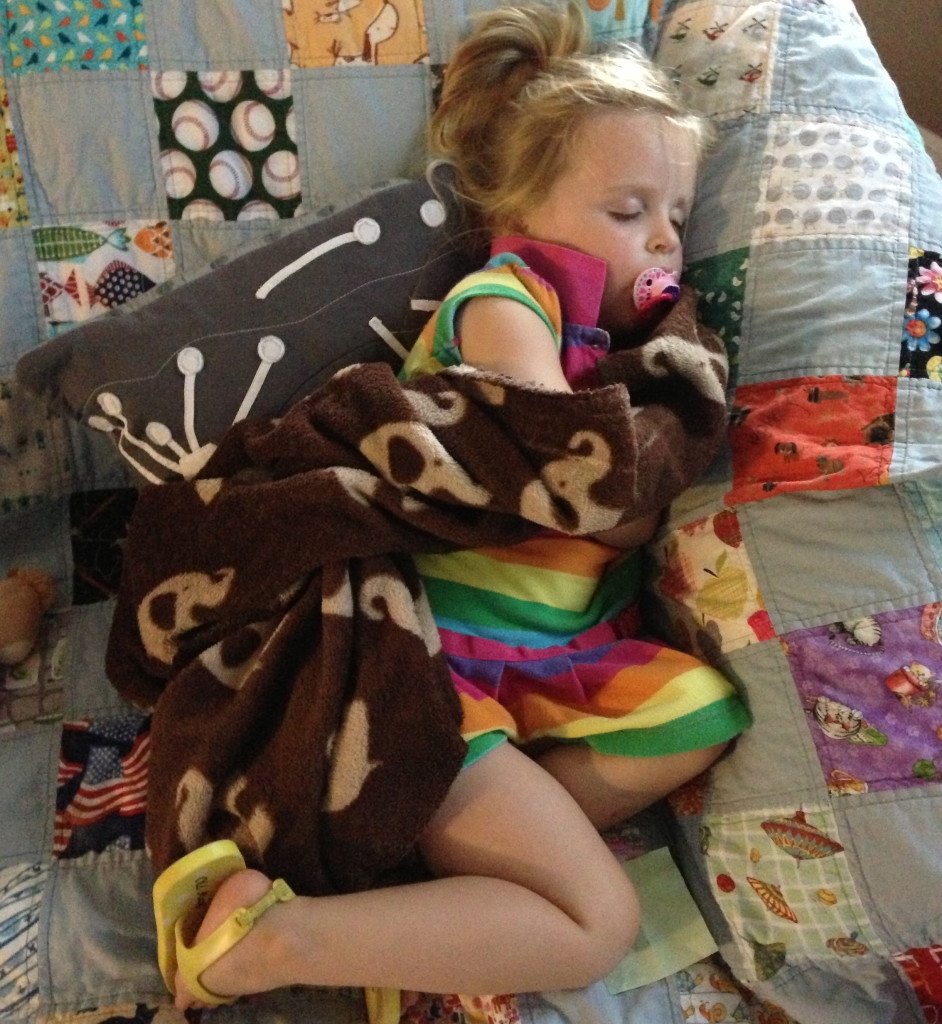 and that's all, it seems.
today is my last day with the girls until isaac goes back to school. we have this weekend, all next week, and next weekend to redeem this summer… stay tuned…