when we decided to go for baby number three, i knew that i wanted to make a quilt with little apples. for one, it's mostly gender neutral. and i loved it. and a fat quarter bundle was on super good sale on etsy.
so, here we are, anticipating baby number three in four months or so, and i made this quilt for her: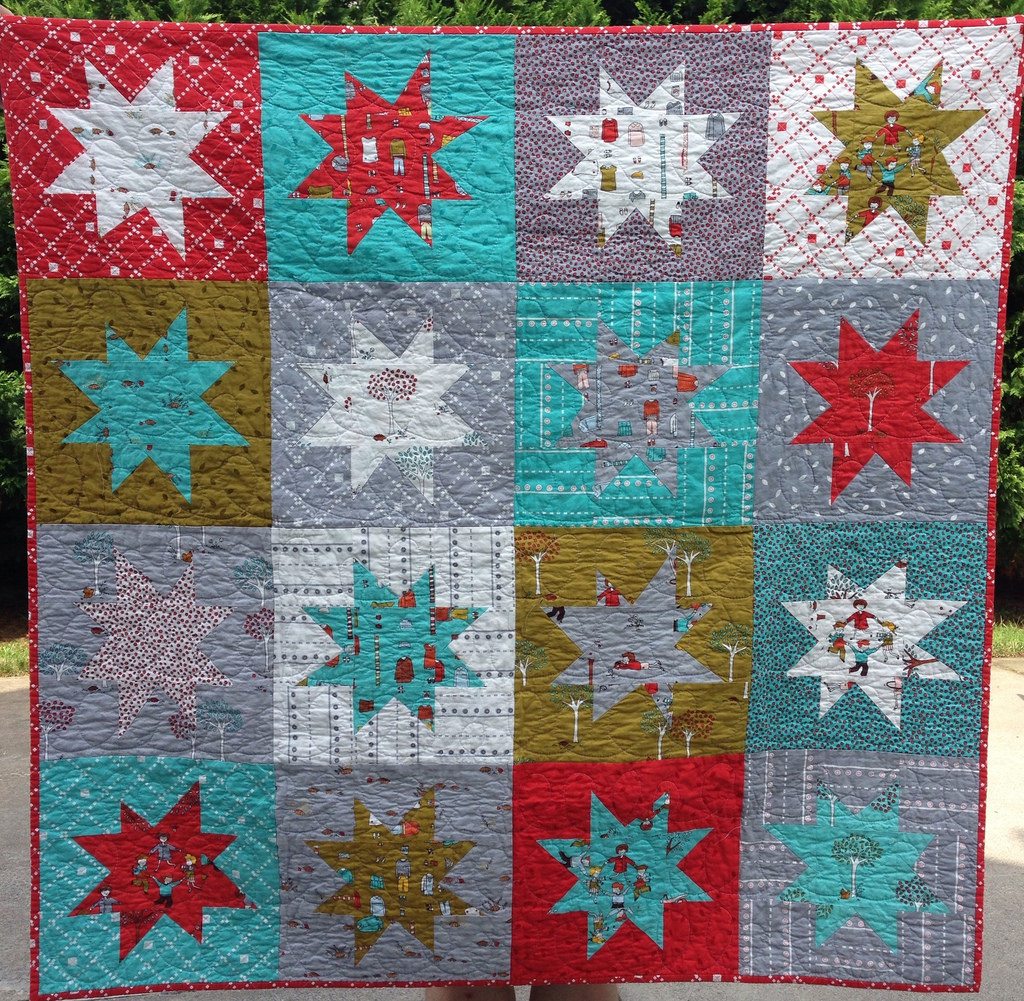 the funny thing is, i thought that being gender neutral, i'd have so much time to work on it, because i wouldn't have to wait until i found out boy v. girl to get started. but, well, i've been busy. and started it about five days before we would have the ultrasound telling us another girl was in order.
anyhooo… here's the back. i scored the apples on aqua print in the remnant rack at sew original, but i wanted to have a little more…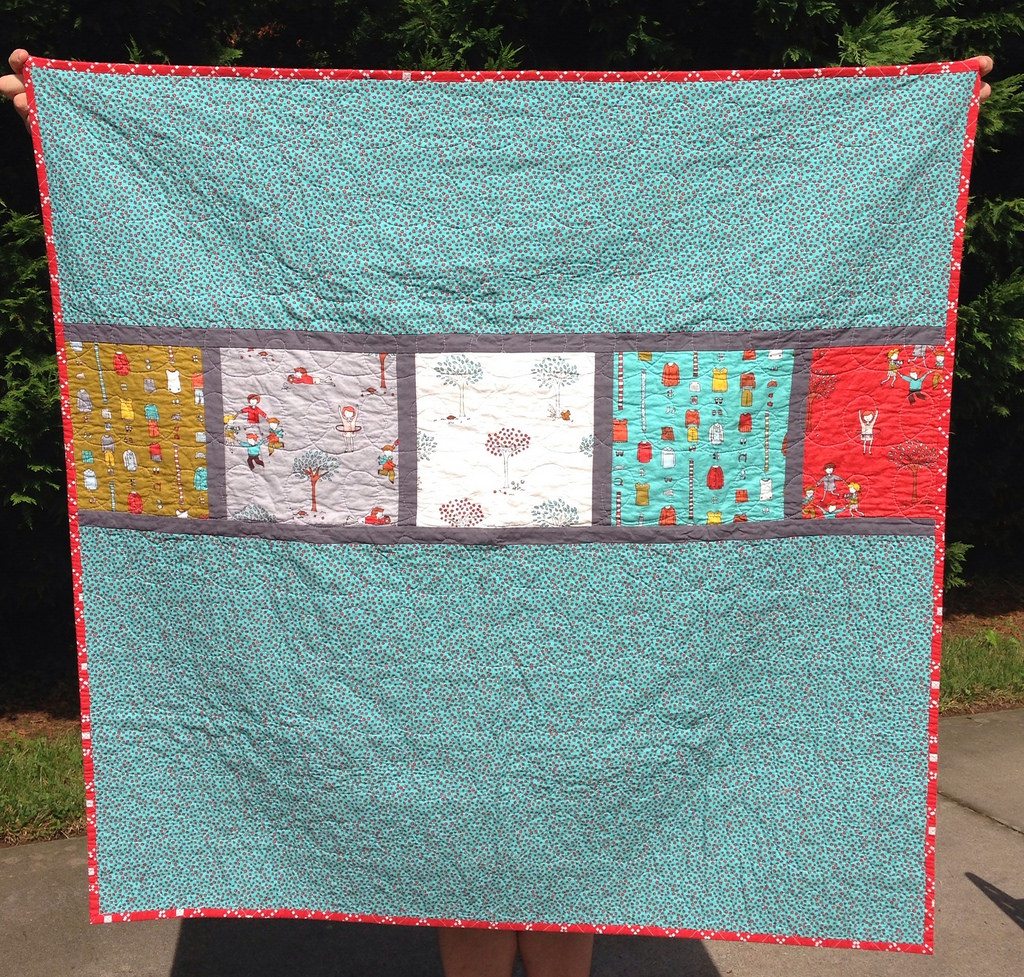 so, i framed up a row of these prints, since i like them and they get a little lost in the pattern on the front.


i was going to bind in solid gray. and i made the binding. but, i wasn't in love. so, i ran out to see if sew original had anything left in the aqua colorway. they did. but this red argyle type fabric was on sale, so my cheapness won out.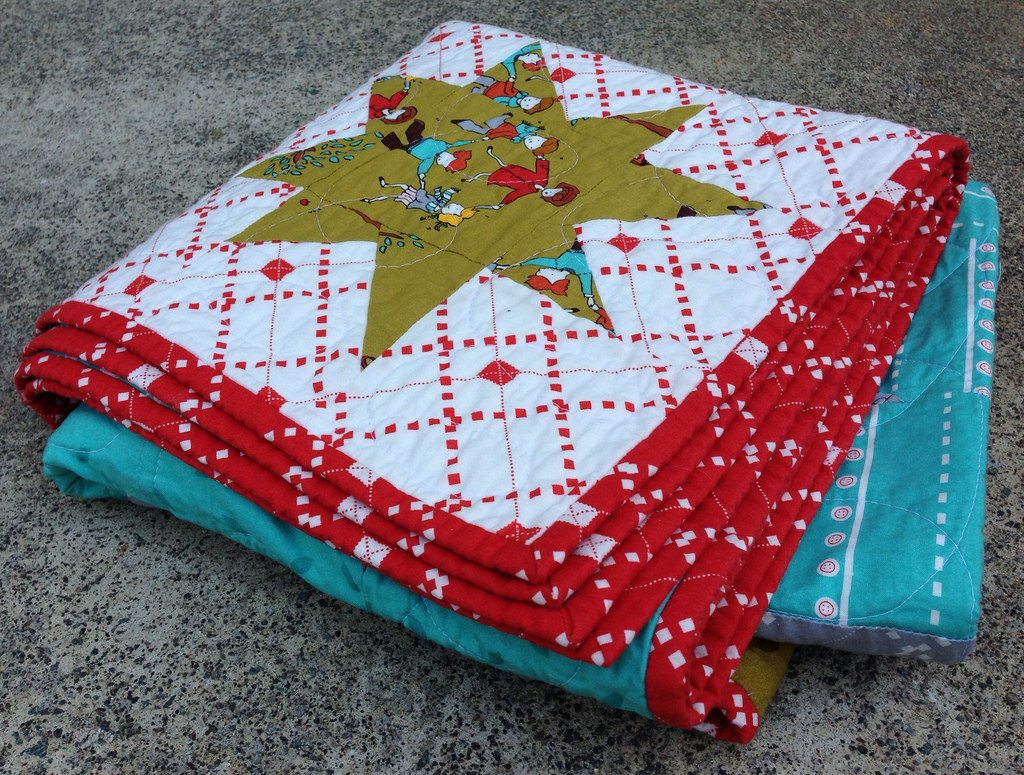 and, another (sunnier) pic.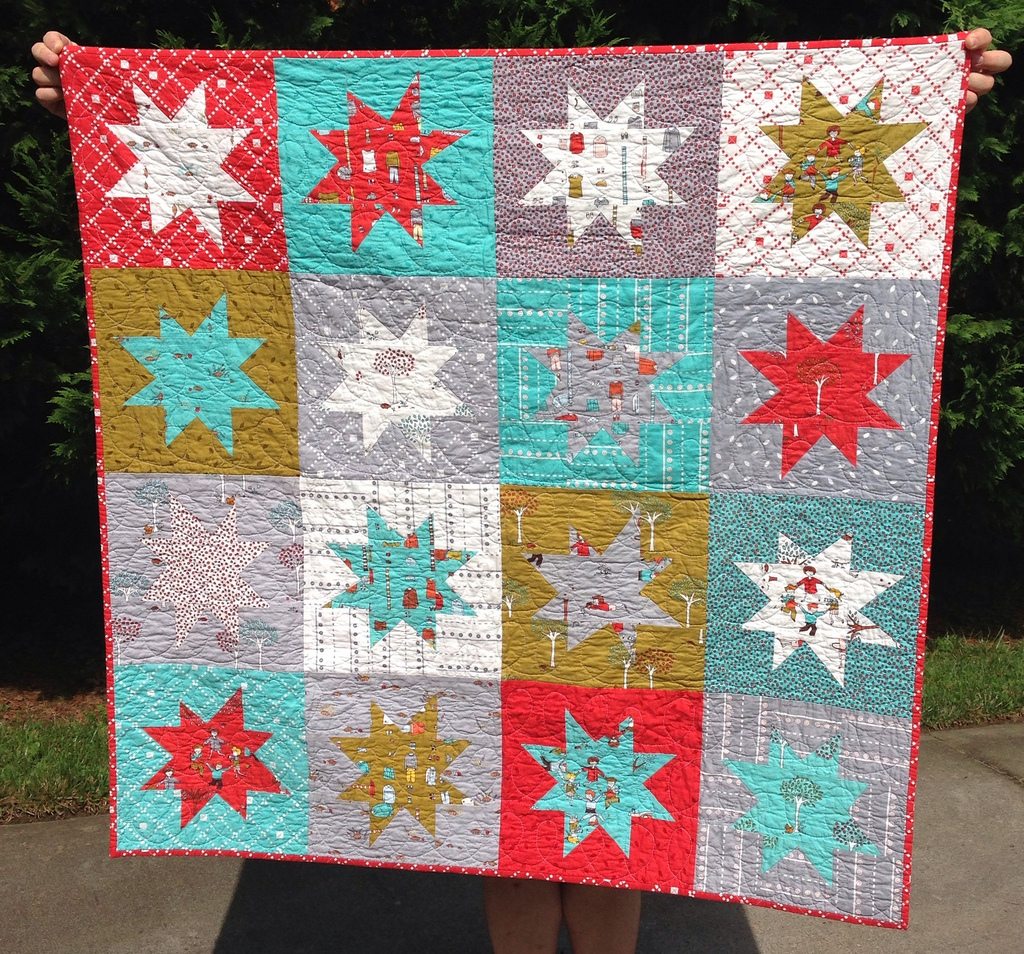 anna gave her stamp of approval.