there's not much to report lately. in any part of my world. but, mostly in my quilty-crafty world. the quilt dungeon is a lonely place lately. but, last month, my guild had a mug rug swap. we were supposed to bring a mug and a coordinating mug rug and we would pretty much blindly select one made by someone else. i had high hopes. but, never got my act together.
i did, however, arrange a side swap with my pal, kim. and i don't know why i agreed to it. because she's a quilter extraordinaire. and i had no idea what to make….
finally, i settled on an aqua and low volume paper pieced star (from six-white-horses)…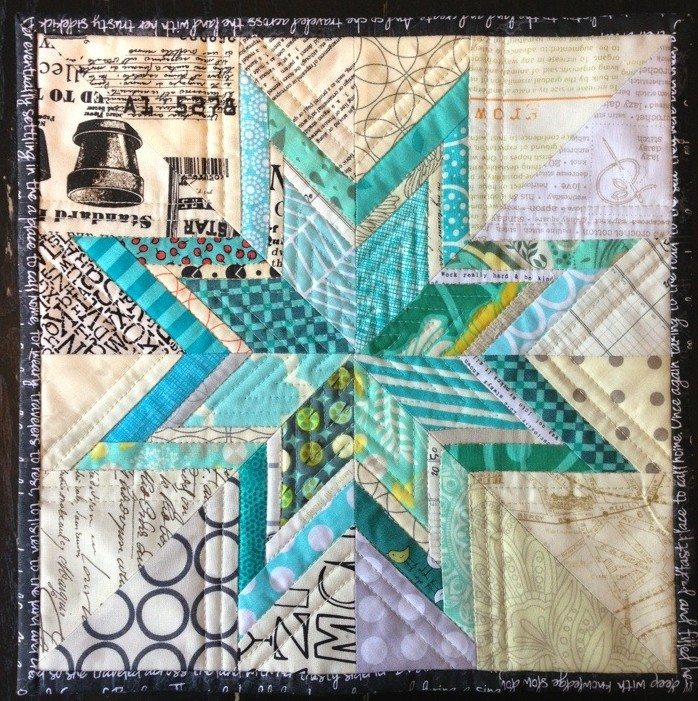 i was pretty pleased with it.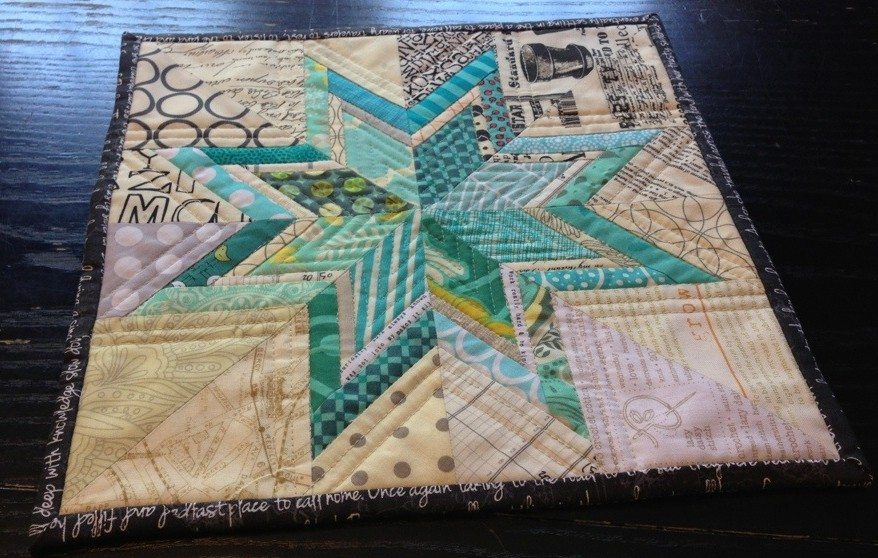 and i got her this sweet wine tumbler for her "mug". i figured if she hated the mug rug, at least she'd have a practical drinking vessel…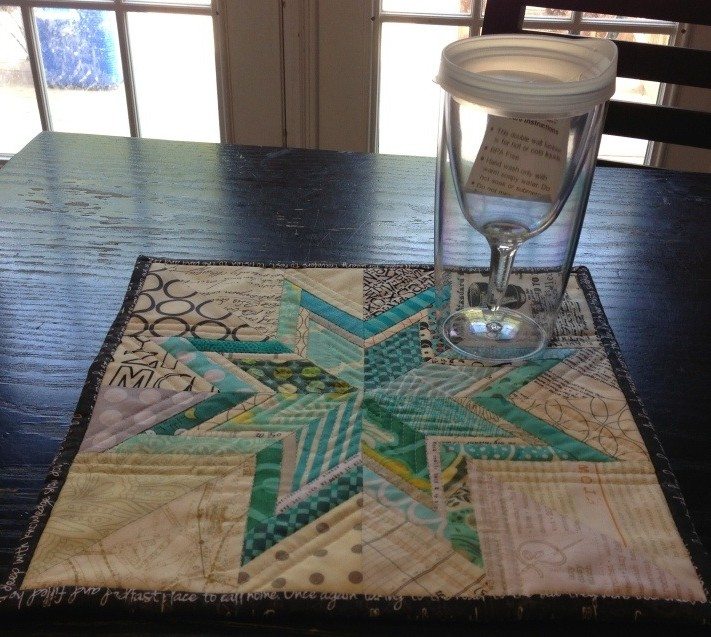 in return, i got this sweet blue and gray mug rug. all of that stitching is by hand! and it perfectly matching my "drinking vessel". which will be put to good use in december…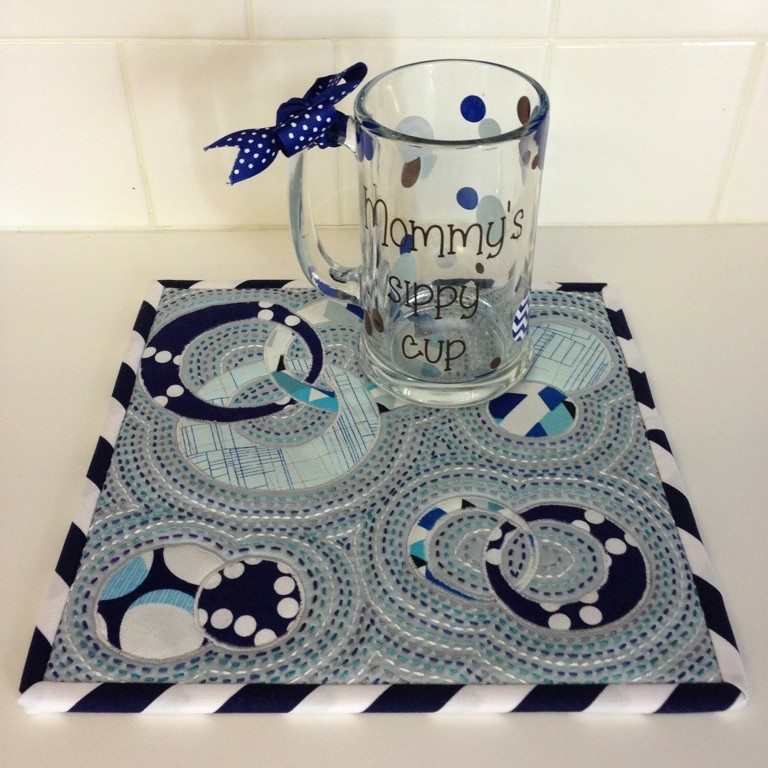 (can you see why one would be intimidated?)