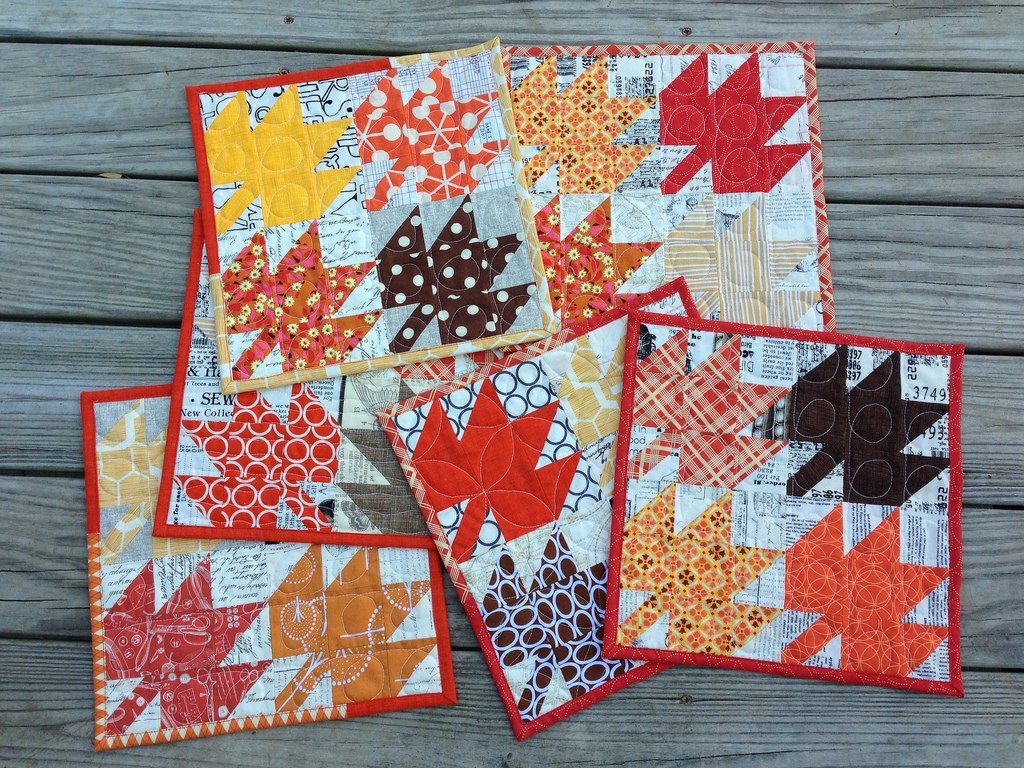 so, modern maple mania is sweeping the internet quilty world. and i've been wanting to make some little mug rugs (or placemats) for my kiddos, who pretty much hi-jack all of the mug rugs in the house. and i knew i'd never finish a whole modern maples quilt, given my time restrictions.
so, i got to work cutting. and piecing. until i had enough maple leaves to make six mug rugs.
(then i got sick. then i got better. then i finished them.)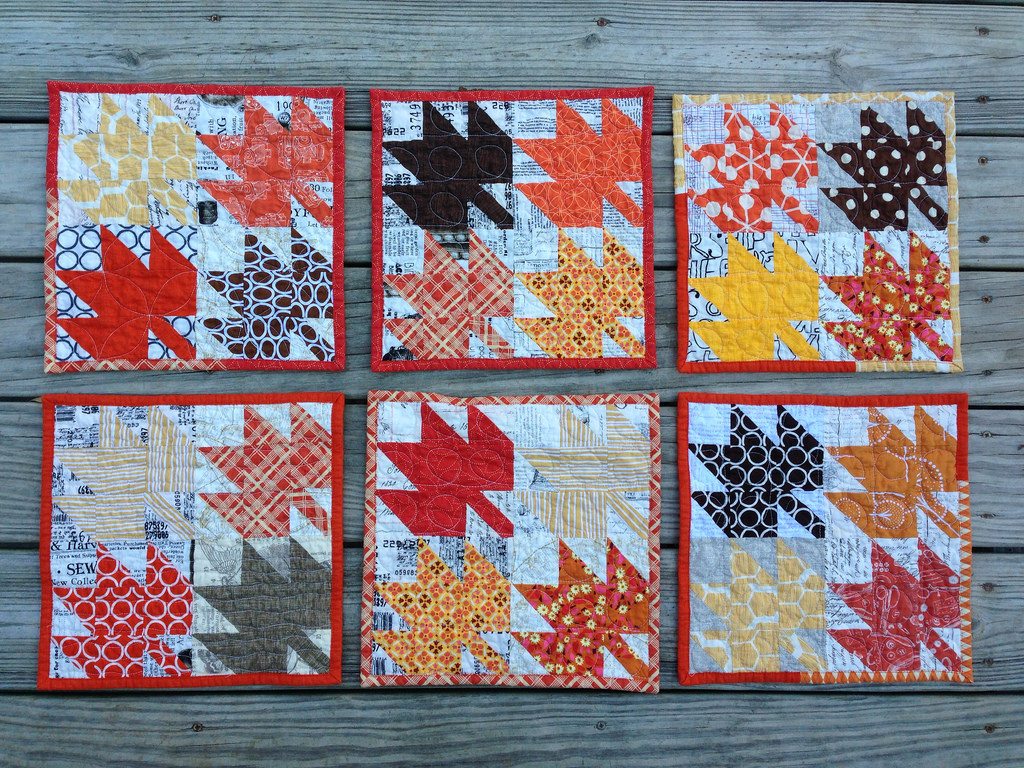 and the backs. in all their washed and crinkly glory.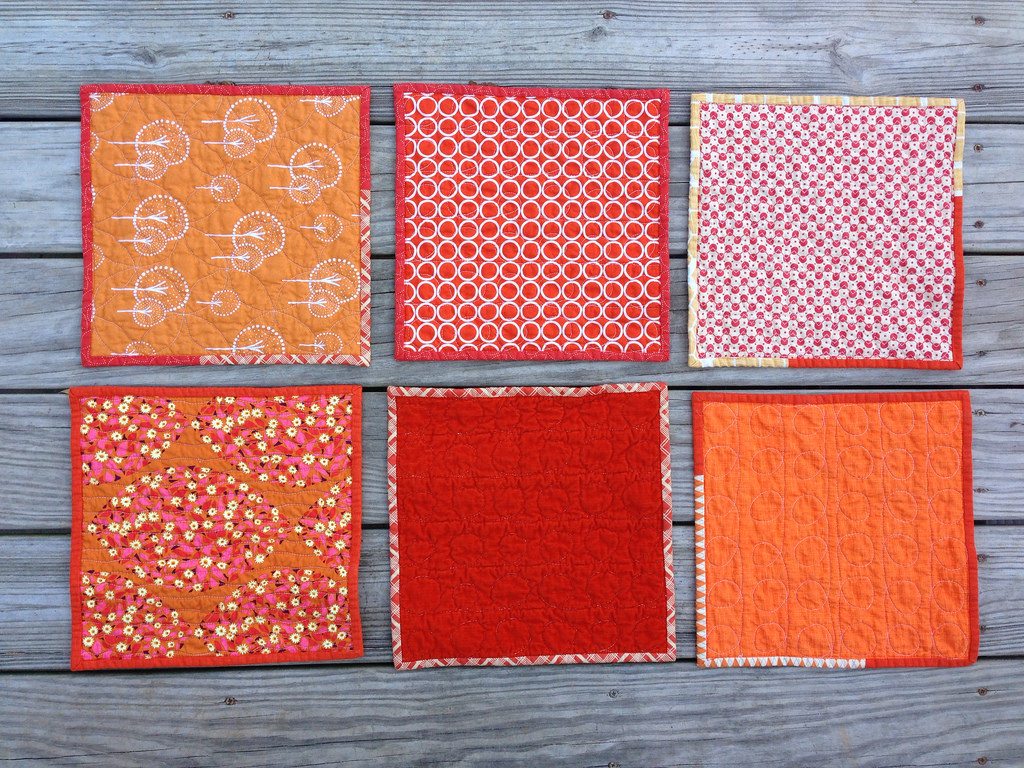 this backing is BY FAR my favorite. and i'm not even keeping it. i don't think. orange corduroy.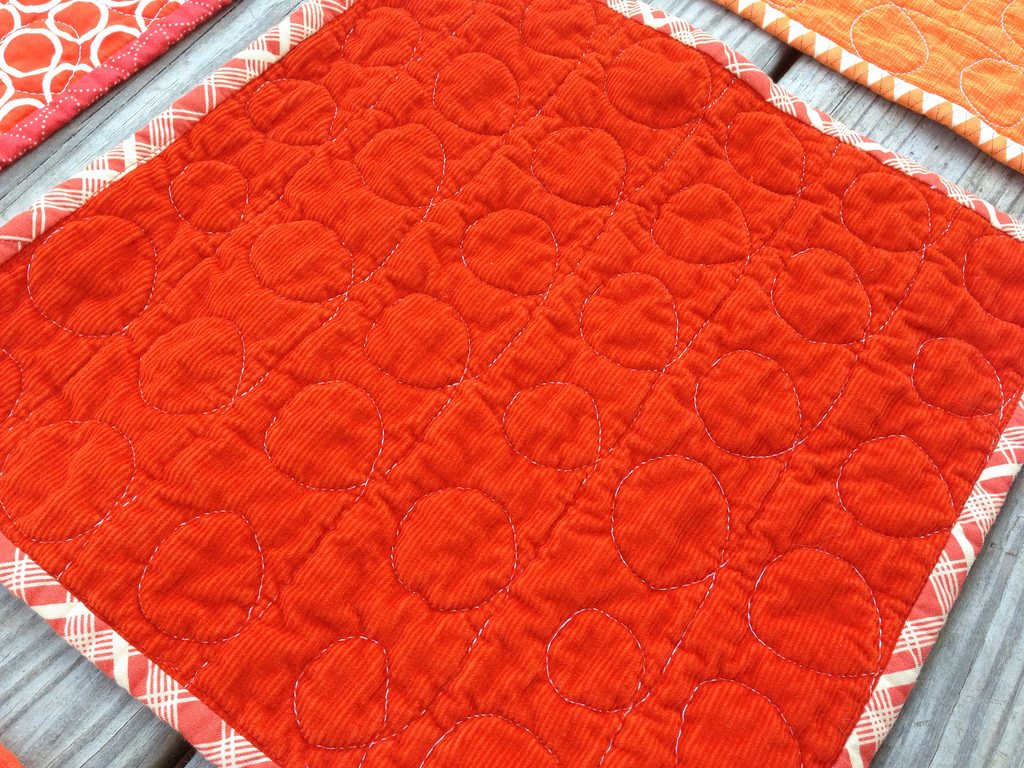 and, finally. a shot of the stack of them. to see fun bindings. a bit of up close quilting. etcetera…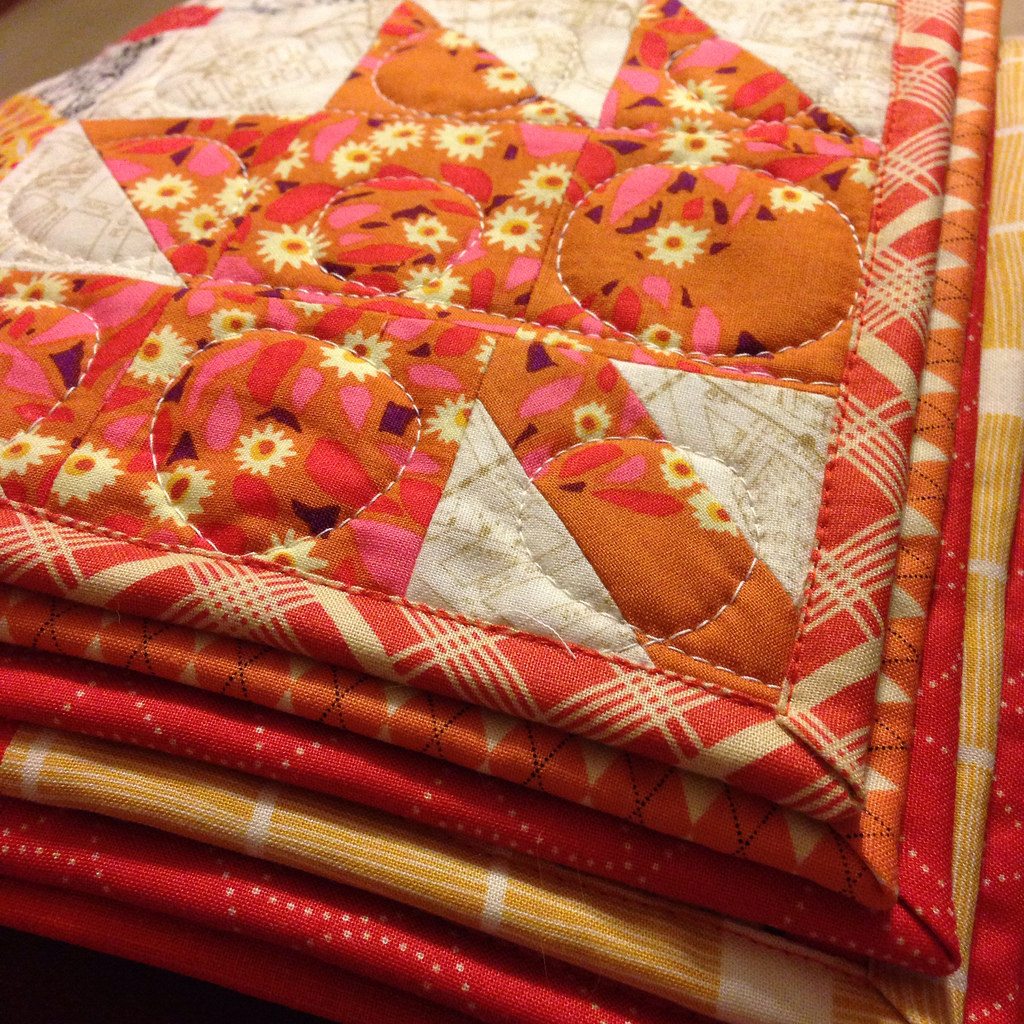 so, the kids have claimed theirs. derek has his. i have mine. one is a gift. and the baby will get the leftover one. someday.